What Types of People are Looking to Adopt in Missouri? [The Perfect Family is Waiting]
How You Can Find the Right Match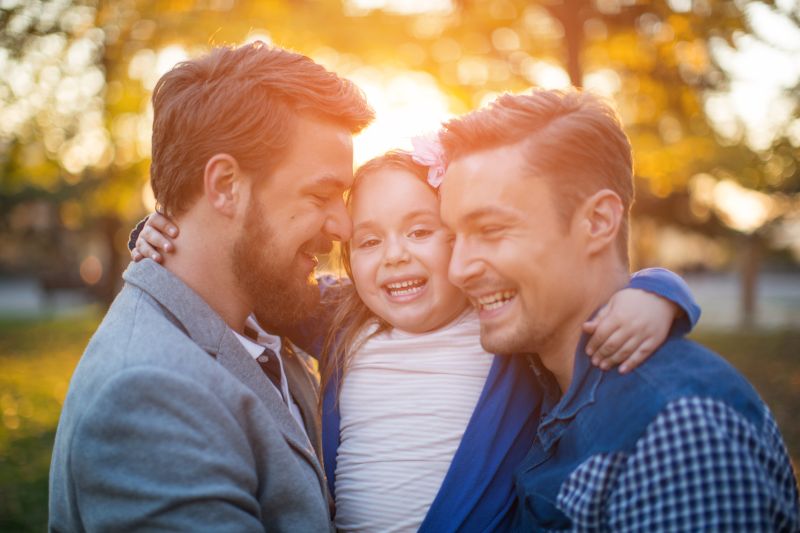 When you choose adoption for your baby, you can find an adoptive family that fits any specific criteria, personality trait or type you feel is important for your adoption in Missouri.
As a birth mother making the loving and heroic decision of adoption for your baby, we think you deserve to find the best possible adoptive parents.
Because you are in control of your adoption plan when working with us, you get to choose everything about the adoptive family, including:
Single or married couples looking to adopt a child
LGBT adoptive families
Biracial couples looking to adopt
Christian adoptive families
Young couples adopting
And more
Before we go through this guide explaining the different types of families we work with, you can get more information on adoption in Missouri and finding a family for your baby by calling 1-800-ADOPTION or filling out this form.
Types of Adoptive Families in Missouri and How to Find the Perfect Match
One of the many benefits of choosing adoption is the ability to make the important decisions for your adoption plan. This means you get to decide what type of family you want for your baby. Based on personality traits, lifestyle choices and other preferences, you can be as specific as you want to find the right family for your adoption in Missouri.
As you prepare to begin searching for the adoptive parents for your child, think about what attributes matter to you. To help give you an idea as to the types of families available, here are some examples of specific families waiting for the opportunity to give your baby a loving home.
Married Couples Looking to Adopt a Child in Missouri
As a national adoption agency, we have many married couples looking for children to adopt in Missouri through our agency. For adoption in Missouri, you can view profiles of married couples looking to adopt a child from across the country.
If married couples looking for children to adopt is important, your adoption specialist can provide you with many waiting families fitting that description.
You also have the option of looking through profiles of Missouri single parents looking to adopt as well as couples not married who want to adopt.
Adoptive families that fall under this category have video profiles online that you can view today!
Gay Couples Looking to Adopt in Missouri
Whether you're a member of the LGBTQ community or you simply prefer gay adoptive families, we work with many LGBT adoptive families in Missouri hoping to start a family our adoption specialists can help you find the perfect gay couple looking to adopt a baby.
Mike and Paul not only adopted a child through our agency during the COVID-19 pandemic but received the phone call about their adoption opportunity just two weeks before the birth of their son Quinn.
"Our family was so excited and our community was so excited for us that they were rallying around us," Paul said. "We realized Quinn needed us, plain and simple," Mike added. "If we weren't fully prepared for something, we would get prepared… We would do whatever we needed to do to give any child the best life that we could provide them."
Young Couples Looking to Adopt in Missouri
The age of an adoptive family can be of importance to you. Younger couples looking to adopt in Missouri may be struggling with infertility and are hoping to start a family through adoption.
As the birth mother, you might see a younger adoptive couple as a parental unit that can better relate to a child. You might also wonder whether a younger couple adopting is capable of providing the amount of support a baby requires.
In this case, you might consider an older couple looking to adopt. An older couple may be more balanced in their careers as well as already having experienced raising children of their own.
Wealthy Couples Looking to Adopt in Missouri
If financial status is something you're weighing in an adoptive family, it's important to know that during the adoption home study process, a licensed social worker conducts background checks and assesses financial stability for raising a child.
So, finding rich couples looking to adopt doesn't directly distinguish their ability to provide for your baby more than a less wealthy couple, but rather, matching your preference for your child being adopted by wealthy adoptive parents in Missouri. Whatever your preference is, your adoption specialist will help find you the perfect family.
You can begin your search for young, older or wealthy adoptive parents by calling 1-800-ADOPTION, visiting us online and viewing video profiles of waiting families.
Finding Families by Race
Are you looking for families wanting to adopt Black children? Maybe you're interested in biracial couples looking to adopt. Whatever racial, ethnic or cultural background you prefer in an adoptive family, we can help you match with a family that fits your needs.
These potential matches based on your preferences include:
Black adoptive families
Families looking to adopt an Asian newborn
Families wanting to adopt Hispanic children
Couples looking to adopt a Caucasian child
And more
Whether you want your child to grow up in a household with the same culture as your own or you simply want to find an adoptive couple looking to give a child of a different racial background a loving home, you have hundreds of possible matches.
Ty and Ann were completely open to adopting a child of a different race and, as it turns out, they ended up adopting two children of two separate ethnic backgrounds.
"When we started out in the process, we were open to any race or ethnicity, so we were just very excited to be parents and have a family," Ann said. "We've learned a lot in our family, and we've definitely grown for the better."
When you call 1-800-ADOPTION, you can speak to an experienced adoption specialist to get more information about finding a family by race. You can also specify ethnicity when viewing video profiles online.
Adoptive Families by Religion
Another common connection you might hope to make with a prospective adoptive family is through your religious beliefs.
Christian adoptive families in Missouri, Jewish adoptive families, Muslim families looking to adopt or families of different faith are all available to you depending on what you prefer.
Most religious communities have overwhelmingly positive views on adoption so if you live your life by certain religious beliefs and want your child to grow up in a similar environment, or wish to find a family of a faith that you feel is beneficial to your baby's upbringing, you can specifically search for families that fit those preferences.
Are You Ready to Find the Perfect Adoptive Family?
Whatever specific preferences or type of family you envision for your child, we can help you match with an adoptive family that fits your needs.
Whether it's age, race, religion, sexual orientation, location or any other identifiable trait, our large, national reach can give you the best chance at finding a loving family for your adoption in Missouri.
Why does our national reach matter?
Because we work with hundreds of families at once. That means you get to look through as many profiles as you want until you find a family you genuinely believe in.
Call 1-800-ADOPTION to speak to one of our adoption specialists to get more information on finding a family by type for your adoption in Missouri. Information is also available by filling out this form or you can ask Michelle, a birth parent specialist and a birth parent herself, ready to answer any questions you have about putting a baby up for adoption.
"I am available to answer any questions that arise, particularly from birth moms, as I have been in your shoes and know how you are feeling."
Disclaimer
Information available through these links is the sole property of the companies and organizations listed therein. American Adoptions provides this information as a courtesy and is in no way responsible for its content or accuracy.