Missouri Adoption Records [How to Find Information on Your Adoption]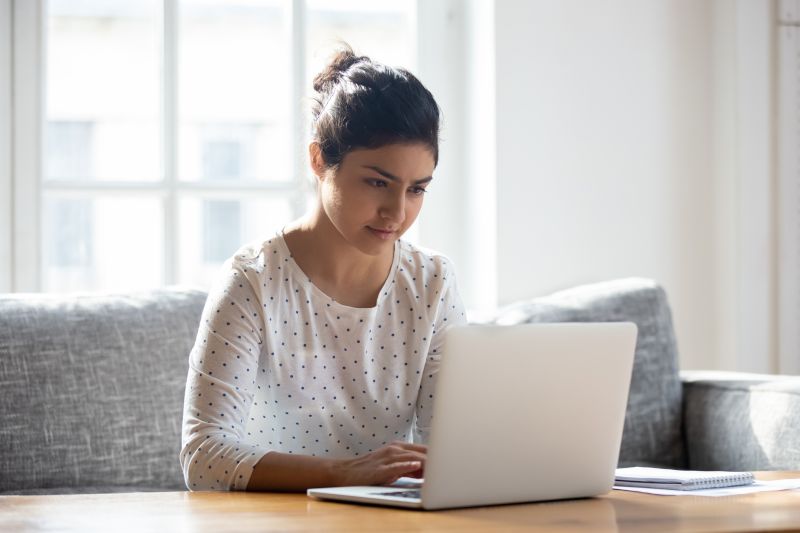 If you're looking for adoption records in Missouri, you and any biological sibling have the option to request records of your adoption in Missouri.
When adoption is a "closed" adoption, all identifying information is kept private and anonymous. This type of adoption was once popular in part due to the stigma surrounding the decision to adopt, however, since the 1980's "open" and "semi-open" adoptions have become more common.
Often, adoptees reach an age when finding information and accessing sealed Missouri adoption records becomes an option.
There are certain parameters to Missouri adoption records access and this article will provide information on what options are available for obtaining adoption records and how open adoption means you never have to worry about locating your Missouri adoption records to find identifiable information.
Do you have questions about Missouri adoption and how adoption records are kept? Call 1-800-ADOPTION today to speak to one of our adoption specialists.
Continue reading to find out how to find adoption records in Missouri.
How Do You Access Adoption Records in Missouri?
The process of accessing Missouri adoption records depends largely on your relationship to the adoption (I.e., are you the adoptee, biological parent or sibling?), as certain requirements must be met before filing a request.
The state of Missouri offers the Adoption Information Registry for adoptees, biological parents and siblings of an adoptee for future information and records requests. This is a voluntary registry where information can be given leading to a match. When a match is made, all parties must agree to release identifiable information such as:
Name
Address
Phone number
Place of birth
If a match is found but not all individuals agree to the release of information, a letter will be sent within three months. If everyone agrees to the release of information, everyone involved with be given all listed identifying information within a three-month period of time.
When it comes to finding Missouri adoption information through the Missouri court system, there are two different types of identifying adoption records:
Identifiable Information
Non-Identifying Information
Identifying and non-identifying information can be accessed by following specific guidelines.
Identifying Information
Adoption files are sealed by the court where the adoption was finalized. Those records are not accessible until an adopted adult over the age of 18 files a request, the lineal descendent files a request following the death of the adopted adult or an adult sibling makes a request, all by court order.
Once a petition is filed, the court requires:
Consent from biological parent(s)
Consent from adult sibling(s)
An alternative is that a biological parent or adult sibling previously consented to disclose information through the Missouri Division of Social Services (DSS) registry. In this case, identifiable information can be accessed by an adult adoptee or lineal descendant through the DSS, not the court system.
Non-Identifying Information
When an adopted adult passes away, his or her lineal descendants, adoptive parents or biological siblings may wish to access adoption information. In this case, non-identifying information such as physical description, nationality, religious background and medical history of the biological parents can be provided.
Non-identifying information about the biological parents beyond medical history can only be granted to the adopted adult, the adopted adult's lineal descendants or the adoptive family on behalf of the adopted adult.
If the adoption in Missouri involved a private adoption agency, that agency will need to be contacted directly with the request for information.
Birth Certificates and the Adoption Process
A common question we encounter during the adoption process relates to the process of filling out the birth certificate.
When a baby is born, a birth mother has the option of naming her child and filling out an original birth certificate with identifying information that can be granted access upon the adoptee turning 18 years of age.
Far less commonly, a birth mother may decide to remain completely anonymous and leave no information to be accessed at a later date, which means the adoptive family's amended birth certificate with their names and information, as well as any changes to the baby's name will be the only known birth certificate.
To get more information on the original and amended birth certificates for a Missouri adoption, call 1-800-ADOPTION.
"Open" and "Semi-Open Adoption" [You Never Have to Search for Adoption Records in Missouri]
How society views adoption has shifted dramatically and as one of the leading national adoption agencies, we strongly encourage our birth mothers to have an "open" or "semi-open" adoption.
There are many benefits to openness in adoption. Some of which are:
The ability to maintain open communication with the adoptive family.
Remaining a fixture in the child's life.
Giving the child a better chance at avoiding identity issues later in life.
Providing access to important family background and medical history.
And more.
A birth mother is in complete control of her adoption. How much contact and communication she has with the adoptive family and her child is up to her, but through open adoption, there is never a concern for the availability of identifiable information.
Finding a family member long after an adoption takes place comes with a great deal of emotion, but it can also be an amazing experience. Because many of our adoption specialists are adoptees, birth mothers or adoptive parents, we understand the life-changing decision of adoption, as well as what it's like to reconnect with biological family members later in life.
Our Director of Social Work, Jennifer Van Gundy, was placed for adoption as a child. Many years later as a wife and mother of two children, she was able to unseal her adoption records in Colorado and find her birth mother.
"For most of my life, I had wondered about my birth mother. Was she okay? Did she have a healthy adoption process? I got the answers to these questions and those about my personal health history, and we're tentatively getting to know each other better through our new contact."
"My recent experience only confirms my belief in the positive power of open adoption. While my closed adoption wasn't a negative experience by any means, knowing what I know now would have helped solve the unknowns and alleviate the feelings of shame I had at times growing up. Having contact with my birth mother now is an unexpected step in my adoption story, but I'm looking forward to whatever new relationship we may develop from here on."
To get more information on adoption in Missouri, adoption laws in Missouri and how you can potentially access Missouri adoption records, speak to one of our adoption specialists at 1-800-ADOPTION or visit us online to get more information.
Disclaimer
Information available through these links is the sole property of the companies and organizations listed therein. American Adoptions, Inc. provides this information as a courtesy and is in no way responsible for its content or accuracy.