Foster Care Home Study in Missouri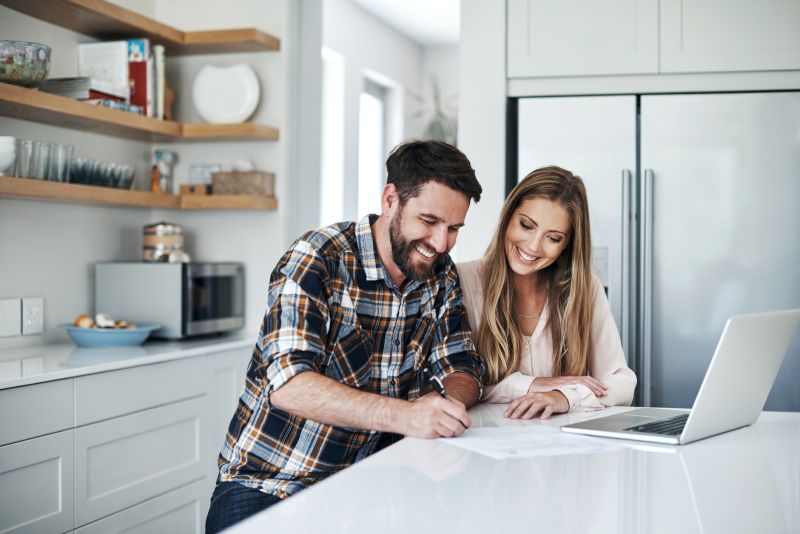 Families preparing to adopt a child have many options when it comes to building their family.
You might be considering private domestic adoption, but chances are that you might also have some questions about foster care adoption.
One of the biggest differences between these family-building options is that when you choose private domestic adoption, you'll be working with a newborn or infant.
Families who choose to pursue foster-to-adopt will generally be working with older children.
If you're thinking about fostering a child, you'll need to complete a home study for foster care in Missouri.
Here's what you need to know.
Your Home Study
As you begin getting your home ready for foster care in Missouri, make sure you take your time preparing. Your home study is one of the first and most important steps in the foster care process and is required before you can welcome a child to your home. Whether you plan to welcome one foster child to your home or several, a home study is required.
Your home study will consist of three major steps:
Background Check
Interviews
Home Inspection
Here's what you need to know about how to prepare for a foster home study in Missouri.
Your Background Check
Your background check is one of the first things you'll need to complete when you do your home study foster care in Missouri.
This part of the home study process can sometimes seem overwhelming, but it's an important step to ensure that each potential foster parent is ready to welcome a child to their home.
One of the best things you can do to prepare for this portion of your home study foster care in Missouri is to gather as much documentation and information ahead of time as possible.
Talk with your social worker about the exact documents that you'll need. They can provide you with a CPS home assessment checklist in Missouri that can help ensure you have all of the records you need to move forward.
Generally, you can expect to provide your:
Tax records
Proof of residence
Birth certificate or passport
Marriage or divorce records, if applicable
Pet vaccination records
While this part of the DSS home study in Missouri can seem stressful, getting organized with your documents in advance can help streamline the process.
If you already have children in your home, your social worker will need to see their birth certificates or passports, as well.
Your Personal Interview
All home studies for foster parents in Missouri include a personal interview. If you're married, you and your spouse will both need to complete a personal interview. These interviews are designed to let your social worker get to know you, your personal background and your parenting philosophies.
Your social worker will use this time to ask you questions about your childhood, what your experience with parenting before has been and how you plan to parent any foster children you might care for.
The most important thing to remember during this part of the home study process is to be yourself and to be as honest as possible.
Your Home Inspection
During your home study, your social worker will walk through your house to ensure it meets the home requirements for foster care in Missouri.
Sometimes, parents worry that a social worker will judge them for having a little bit of clutter or maybe even breakfast dishes in the sink.
Don't worry!
Your social worker's only goal is to ensure that your home is ready to welcome a child.
They'll check to make sure you have enough room for any potential foster children. The way you set up the bedrooms in your house will depend on whether you plan to provide foster care for teenagers or toddlers. For example, if you plan to provide care for younger foster children, you may need to baby-proof your house. If you're hoping to provide foster care to pre-teens or teenagers, the way you set up your space will be a bit different.
Your social worker will also check to make sure you have working smoke detectors and carbon monoxide alarms, as well as working doors and windows.
Foster Care VS Domestic Adoption
If you're not sure whether you should consider private domestic adoption or foster care adoption, it's important to consider what your goals are before you begin your foster care home study in Missouri.
When you choose foster care, you will generally work with:
Older children
Groups of children
Children who have experienced trauma
You may or may not have contact with your children's birth parents. It's also important to remember that with foster care, the primary goal is to reunite children with their birth parents.
If you choose to pursue private domestic adoption, you will typically:
Work with your adoption agency and communicate with the birth mother
Welcome a newborn or infant into your home
Have continued contact with the birth mother after placement
Working With American Adoptions
Here at American Adoptions, we want to help make your dream of being a mom or a dad come true. We know that you have a lot of options when it comes to building your family and finding the right professional. When you choose to work with us, we'll guide you every step of the way.
Our team of adoption professionals knows exactly what you're going through. We have birth mothers, adoptive families and even adoptees on our team!
One birth mother, Michelle, is one of our birth parent specialists. Here's what she has to say about adoption.
"Choosing adoption for Ryan was the most difficult decision I have ever made in my life, but now that I have my daughter, I am even more positive than ever before that I made the best decision for him. I know that he has the family he was meant to be with and that everything truly did happen for a reason."
If you're ready to find out how you can make your parenting dreams a reality, call us now at 1-800-ADOPTION or contact us online for free information.
Disclaimer
Information available through these links is the sole property of the companies and organizations listed therein. American Adoptions provides this information as a courtesy and is in no way responsible for its content or accuracy.