5 Things to Know about Adoption in Missouri [Understand the Adoption Process]
How We Can Help You Create a Better Future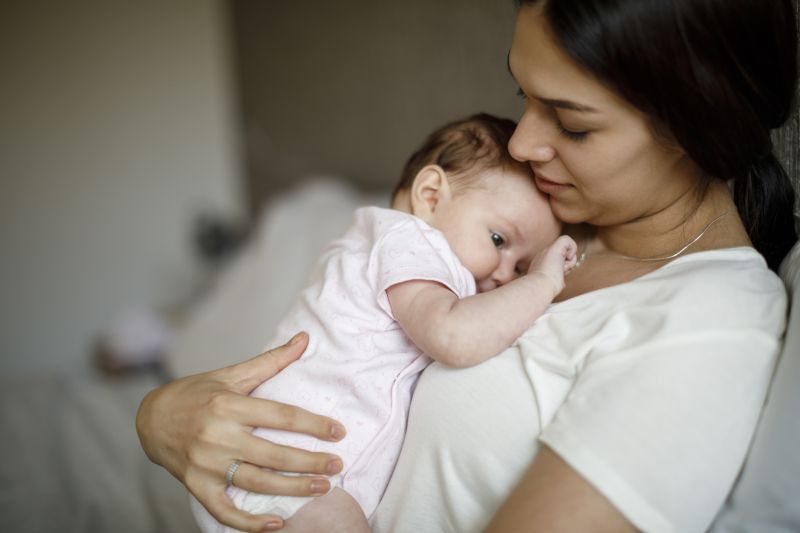 Adoption is a loving and heroic act by both prospective birth mothers and hopeful adoptive families. We can connect you and help create a better future through adoption in Missouri.
Knowing which professionals to work with for a Missouri adoption can be challenging. You might also be thinking, "How does adoption in Missouri work?"
Thankfully, you've found American Adoption, a full-service adoption agency ready to help you through every step of the Missouri adoption process. While our support and services give you everything you need to complete a safe and ethical adoption in Missouri, our passion for connecting prospective birth mothers and hopeful adoptive families through adoption is what drives us.
Your adoption journey can begin today by calling 1-800-ADOPTION where we can answer any question you have about Missouri adoption. Free information is available online for both prospective birth mothers and adoptive families.
Continue reading for the 5 most important things you need to know about adoption in Missouri, as well as how our first-hand experience with adoption means you get the emotional and professional adoption support you deserve.
1. What is Adoption in Missouri?
Adoption in Missouri takes place most commonly through private domestic adoption. This means a prospective birth mother uses an adoption agency to match with an adoptive family and with the help of licensed and regulated adoption specialists, completes a placement following state adoptions laws and regulations.
With many steps in the adoption process, finding the right Missouri adoption agency is your first important step. We make that easy for you because as your adoption agency, everything you need, including an adoption specialist and legal representation, is available under one roof.
To get more information on adoption in Missouri and the professionals needed to have a successful placement, call 1-800-ADOPTION or visit us online for more free information.
2. How American Adoptions of Missouri Can Help You
Because we are a full-service adoption agency, once you decide to move forward with your adoption with us, everything you need to complete the adoption is immediately available to you. This includes:
An adoption plan specific to your every Missouri adoption need
Financial assistance for pregnancy-related expenses
A large database of available adoptive families where profiles can be viewed instantly
Legal representation to help with completing adoption paperwork and finalization
Adoptive families, an industry-leading risk-sharing program that protecting you financially
And more
The importance of access to these services means not only are you working with the very best Missouri adoption professionals but your adoption is being cared for safely, ethically and you have an increased chance for a successful placement.
Because many of us are adoptees, adoptive parents and birth mothers, we understand what you're going through and how life-changing adoption can be. No matter your circumstances, we want to help you create a better future without the burden of parenting, see your dream of growing your family come true and most importantly, give a child a loving home.
Take it from Scott Mars, founder of American Adoptions, and an adoptee himself.
"My mom and dad were a couple who weren't able to become a mom and dad without adoption. Of all people in this world, my mom and dad deserve to be parents. And without adoption, they would not have been able to share their love, share their life, and give someone the life that I had.
"Because of adoption, my life was filled with love and opportunity." You can watch Scott's video to see his entire adoption story.
We believe adoption is not only brave and a decision based on love, but it makes you a hero. Call us at 1-800-ADOPTION for more information on our services or to get your Missouri adoption journey started today. Our free information forms online for both prospective birth mothers and adoptive families are another great way to contact us.
3. The Missouri Adoption Process [We Guide You Through Every Step]
To complete an adoption in Missouri, there are several important steps. With the help of one of our adoption specialists, you will work your way through each step with the support, comprehensive education and confidence to have a safe and smooth Missouri adoption experience.
Here are the key steps for your adoption in Missouri:
Decide adoption is right for you – The first step is committing to adoption as a way to find a child a happy home and to begin building a family through adoption.
Choose your adoption agency – As soon as you call us to place your child for adoption or become an active adoptive family, we begin creating a Missouri adoption plan tailored to your every need and immediately begin the matching process.
Become an active adoptive family/view available family profiles – As a birth mother putting your child up for adoption in Missouri, you will quickly begin searching through available family profiles based on any lifestyle, personality, religious views and other traits you feel are important for your child. Adoptive families, you will fill out what's called an Adoptive Planning Questionnaire (APQ). This gives you the opportunity to lay out your expectations for a Missouri adoption and become an active family with our agency.
Get to know each other – Once a match has been made, your adoption specialist will facilitate an initial meet and greet. This can place by phone, video chat, email or in-person meeting. This is an opportunity to ask questions and get to know each other on a more personal level to develop the foundation for a lifelong relationship.
Finalization of your Missouri Adoption – As the adoptive family, this is the moment you've been waiting for. Before your adoption becomes official, you will have completed a Missouri adoption home study. This is the process of determining your readiness as a parent as well as the safety of your home. In-person visits and various background checks are conducted, compiled and reviewed by a judge at a finalization hearing in your local county court. In a short hearing, the judge will review your paperwork and documents and give a final decree of adoption. With family and friends, it's time to celebrate!
If you're thinking about the numerous steps in the Missouri adoption process, don't worry, we are here to guide you through each one and provide you with the necessary education and experience to make sure each step is being handled with the expertise you deserve.
Do you have questions about the process of adoption in Missouri? Call 1-800-ADOPTION and speak to one of our adoption specialists today. We are here to answer any question you have about placing a child for adoption or how to adopt a child in Missouri.
4. Your Missouri Adoption Hospital Plan
Your stay at the hospital for labor and delivery is an emotional experience. It's important you're protected and supported during your time at the maternity hospital you choose, which is why we work with you to create an adoption hospital plan.
This gives your adoption specialist the ability to ensure that every expectation, need and want from your time at the hospital is met and provided. Because you are in charge of your adoption, you get to make the decisions related to your hospital plan. This includes:
The people from your support team allowed at the hospital
Do you want someone in the delivery room with you?
Who gets to hold the baby first?
Will there be any interaction with the adoptive family? If so, how much?
Whether you plan to nurse
And more
Whatever you feel is important about your time in the hospital, we'll make sure it happens exactly that way.
While at the hospital, your adoption specialist and the attorney we connect you with will help complete the adoption paperwork. To get more information on what your adoption paperwork entails, as well as how to create an adoption hospital plan, call 1-800-ADOPTION.
5. The Role of Your Adoption Attorney
When working with American Adoptions, we connect prospective birth mothers and adoptive families with a licensed adoption attorney to take charge of every legal step of a Missouri adoption. This includes filing all adoption paperwork, working with an adoptive family on potential delays with Interstate Compact for the Placement of Childre (ICPC) and finalization of the adoption.
Because you are working with experienced adoption attorneys, you can have peace of mind knowing your adoption in Missouri is being conducted in accordance with Missouri state adoption laws and with your best interests in mind.
The role of a Missouri adoption attorney cannot be understated and in order to complete a legal adoption, you must use the services of a legal professional.
Are You Ready to Start Your Adoption Journey? We're ready to Help You!
Our full-service agency is ready to help you start your adoption in Missouri. Adoption is a life-changing, heroic act that helps give a child the life he or she deserves while giving birth mothers a chance to achieve their goals without the burden of parenting, as well as make dreams come true for hopeful adoptive families.
You can get more information or find answers to all of your Missouri adoption questions when you call 1-800-ADOPTION. If you're a prospective birth mother, you can get more information online here. For prospective adoptive families looking to become active with our agency, get free information online here.
Disclaimer
Information available through these links is the sole property of the companies and organizations listed therein. American Adoptions, Inc. provides this information as a courtesy and is in no way responsible for its content or accuracy.