How to Adopt a Child in Missouri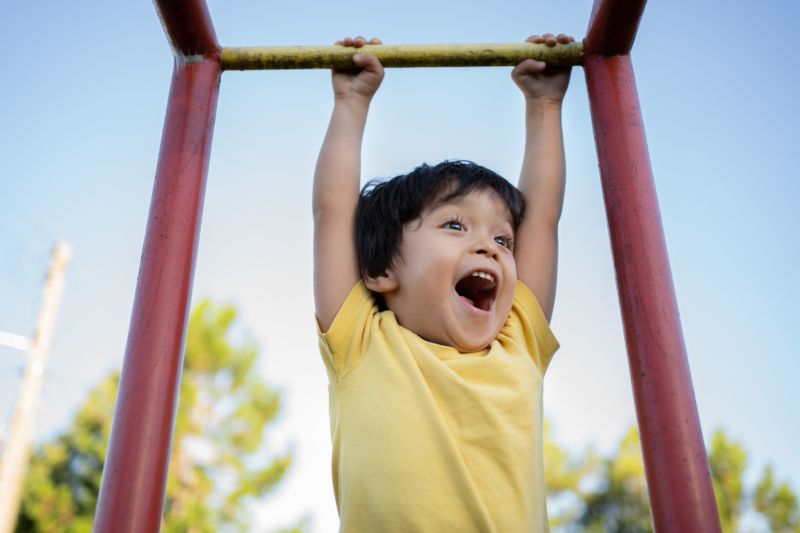 If you've been preparing to build your family through adoption, chances are that you have some questions about how to adopt a child in Missouri.
Adoption can be a complicated yet rewarding journey, and the right adoption support team can make an incredible difference.
Whether you've adopted a child before or you're adopting for the first time, reach out to American Adoptions today by calling 1-800-ADOPTION, so we can help you on your journey.
How Do You Adopt a Child in Missouri?
As you prepare to welcome your new child to your home, it's important to understand exactly how adoption works – and what you can expect when you're wondering how to adopt a child in Missouri.
There are several important elements of the adoption process that you'll go through as you prepare for adoption.
Home Study
One of the biggest – and sometimes the most stressful – aspects of adoption is your home study.
This part of the adoption process involves several steps, including:
A background check
Personal interviews
A home inspection
Your adoption specialist will talk with you before your home study to help you prepare for the experience, but in general, it's important to remember the purpose of your home study.
This part of the adoption process is designed to ensure that you're ready for parenting and that you'll be a great person to raise a child. Your home study makes sure that there is nothing in your legal or personal background that could prohibit you from becoming a parent.
Sometimes, hopeful adoptive parents spend a great deal of time and a great deal of time worrying about the home inspection. They're worried that if their home isn't fancy enough or clean enough, the social worker may not pass them.
You don't need to stress!
Your social worker will not be looking for dirty dishes in your sink or checking to see when you last remodeled your home. Instead, they'll look for things like a safe place for your child to sleep, as well as functioning doors and windows.
Waiting Family Profile and Matching
As you wonder, "how can you adopt a child in Missouri?" you might be worried about the number of different tasks you need to complete in order to complete your adoption.
Your adoption team is ready to help you every step of the way. They're the ones who will guide you through creating a waiting family profile and matching with a prospective birth mother.
Your waiting family profile is a valuable asset since it gives prospective birth mothers a chance to get to know you on a deeper level.
Your profile should show off your:
Hobbies
Career
Home
Relationships
Personality
Many hopeful adoptive families also include things such as their pets. You never know when a potential birth mother might connect with the type of pet you have and want to have their child raised in a home with animals to love. Similarly, you can let potential birth parents know if you have a favorite sports team or a movie franchise you can't get enough of. . Sharing real, personal elements of your life can help you connect with the right birth mother for your family.
Meeting and Placement
As you're wondering how to adopt a child in Missouri, you might be curious about when you'll get to meet your new baby.
The answer is that it depends.
Most modern adoptions are open adoptions, which means that you'll have the opportunity to talk with the birth mother before and after your child is born.
Sometimes, a birth mother may want you to be present during the delivery of the child. In other cases, you may be able to meet your baby right after they are born. While you can certainly express your wishes for meeting your child, the final decision will be up to the birth mother and what they feel most comfortable with.
Common Questions Adoptive Families Have
Many adoptive families have specific questions about how to adopt a child in Missouri. Here are just a few.
How long does the adoption process take?
When you adopt with an agency such as American Adoptions, you can expect to wait 9 to 12 months to meet your child. If you're concerned about the wait time being too long, speak with your adoption specialist about ways to reduce your wait.
Am I ready for adoption?
The best way to determine if you're ready for a Missouri adoption is to speak with an adoption specialist who can talk with you more about how to adopt a child in Missouri.
What is the cost of adoption?
While adoption is an investment, it's important to understand why the cost of adoption is important. When you choose to work with an agency, they'll be offering support and care throughout the entire adoption process for everyone involved – you and the birth mother. This includes financial support, medical care and counseling for the birth parents.
What should I look for in an adoption agency?
When you're searching for the right adoption professional to help you, make sure you choose an agency you feel comfortable with. The adoption agency that helps you build your family should communicate with you on a regular basis. They should also offer support for both adoptive and birth parents. Additionally, your adoption agency should be willing to guide you through each step of the adoption process so you can have the best experience possible.
Getting Started
If you're ready to start the adoption process, you can begin your journey by calling 1-800-ADOPTION. Here at American Adoptions, our team would love the chance to help you build your family through adoption.
Disclaimer
Information available through these links is the sole property of the companies and organizations listed therein. American Adoptions provides this information as a courtesy and is in no way responsible for its content or accuracy.