Missouri Adoption Home Study Questions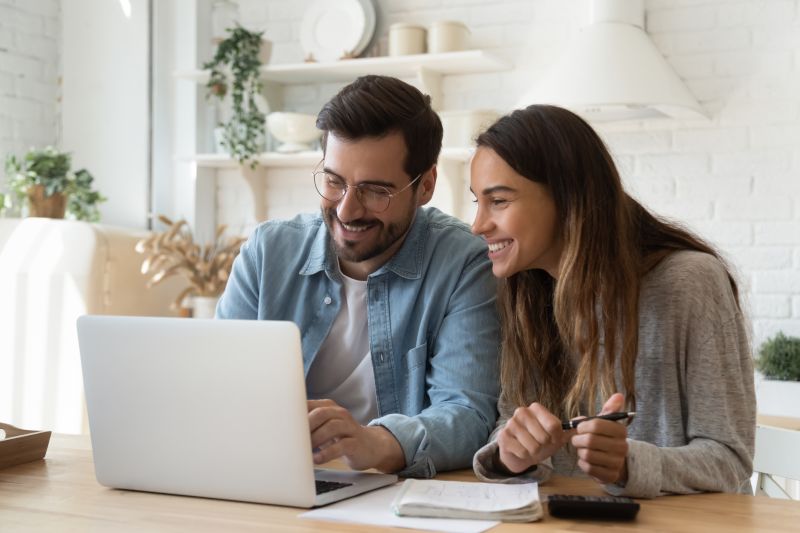 If you're a prospective adoptive parent in Missouri, there's a good chance you may be a little anxious about your pending adoption home study. You may be looking for answers to some important Missouri adoption home study questions prior to your first home visit.
Maybe you have questions like:
Who will perform my home study?
How do I know how to correctly answer my home study questions in Missouri?
What MO adoption interview questions will I be asked?
Are there any documents I'll need to provide during the home study?
And many more
If you're anxious about your Missouri home study, questions and answers are easy to find if you contact a compassionate adoption professional. We want to help. American Adoption is a licensed child placement agency, and we're also licensed to perform adoption home studies in Missouri. You can speak with a specialist today by calling 1-800-ADOPTION or completing our online form to connect.
For now, read on in this helpful guide to get answers to your top Missouri home study questions.
Are There Common Missouri Adoption Home Study Questions and Answers? [An FAQ]
Even if you're already familiar with the overall process behind adoption, you may still have questions about things like the adoption home study. It's common for MO adoption home study questions to be at the top of your list of things to ask your adoption professional.
The home study is complicated but necessary for the safety of the potential adoptees. That doesn't mean it isn't a source of anxiety for many hopeful parents. Some think a less-than-perfect performance will cause them to miss out on an adoption opportunity, but that's not usually the case. Your home study professional and adoption agency are not out to get you. They want to help you prepare and successfully complete your home study.
What Exactly is the Adoption Home Study in Missouri?
So, what is an adoption home study? That's one of the most common MO home study questions asked by prospective adoptive families. The home study is a thorough review of a hopeful adoptive family's residence and family life that's performed by a home study professional. It's required by state law for any adoption, regardless of type. It's meant to determine if a waiting adoptive family is prepared for adoption and includes several steps.
Where Should I Look for the Right Adoption Home Study Professional?
Another of the most common MO home study questions asked by potential adoptive parents involves where to search for a qualified home study professional. The good news is you have several good options. You can speak with your adoption professional or search online resources like 1-800-HOMESTUDY.com. It's important that you select a home study provider licensed in Missouri, such as American Adoptions.
American Adoptions offers top-notch home study services in Missouri, so you'll know that you're getting the best preparation and guidance when getting ready for the process. Because you won't have to look elsewhere for a home study provider, you can put that extra time to use in preparation for the interview and home visit. That's a tremendous benefit that can make you more comfortable with the process overall.
What Are the Steps in the Adoption Home Study?
One of the most often-asked MO home study questions involves the steps that are included in the home study process. There are four basic steps involved. They are:
1. Document Submission: There's a great deal of documentation involved in the average adoption. The adoption home study provides a mechanism for collecting, recording and processing that paperwork. In most cases, the documents are submitted and reviewed before the first in-home visit by your social worker.
2. The In-Home Interview: During the interview portion of the process, the social worker will ask you questions about your adoption motivations, your relationship with your spouse, your planned parenting tactics, your impressions of adoption, and your feelings about the child's birth family.
3. The Home Visit: When the social worker tours your home, they won't be looking for a perfect household. They'll simply want to verify the home is safe, clean and healthy for a child. During the home tour portion of the MO home study, your social worker may give you suggestions to ensure you're ready for placement.
4. Post-Placement Visits: Once placement has occurred, your social worker will schedule follow-ups called post-placement visits. These visits can take place anytime between placement and adoption finalization. The post-placement visits are less rigorous than the initial visit since the social worker is just making sure everyone is adjusting well.
What Kind of Family Are Home Study Social Workers Looking For?
Another of the MO home study questions frequently asked by families seeking adoption is, "What type of families are home study professionals looking for?" The answer is simple: they're looking for all kinds of families. Your family type isn't nearly as important as your willingness to provide a safe and loving home for adopted children.
Should I Childproof My Home Before the Home Study?
Included among the most often-asked MO home study questions from prospective parents is, "Should my home be childproofed?" Childproofing isn't always a necessity, even though you and your home study social worker both want to ensure a safe home environment for the adoptee.
Your home study provider is your ally in preparing your home for a child, so they may help you locate potential safety concerns and address them. For example, your social worker may suggest additional safety features that you could install in your home to increase its safety for a child.
I Think I Have Issues in My Background Check. Does That Mean I'll Fail the Home Study?
Your home study professional knows that everyone makes mistakes. If your MO home study questions stem from concerns about issues that may now up on your background check, you should know past mistakes aren't an instant disqualifier for adoption. If you have concerns, talk to your home study provider openly and honestly. At American Adoptions, we want to help you complete the process, even when you have issues in your background.
I'm Worried That My Home Isn't Spotless. Is That a Problem for the Home Visit?
When listing their top adoption home study questions in MO, it's common for hopeful parents to be concerned with the state of their residence at the time of the home visit. Many assume it must be perfect to pass the home visit inspection.
However, your home visit social worker isn't going to give your home the white glove treatment. On the contrary, your social worker just wants to confirm your home is sanitary, organized and generally clean. A dusty shelf or unswept floor isn't going to keep you from adopting.
What's the Purpose of Submitting Personal References in the Home Study?
If you're processing your MO home study questions, it's possible that you're wondering why you need references for your home study. Your references give your home study social worker a full picture of who you are and what kind of life you live. Your references, along with family member interviews, help the social worker learn more about you and your household.
What Documents Will My Home Study Social Worker Request?
A few of the documents you'll be asked to provide prior to answering your MO adoption interview questions include:
Driver's licenses
Birth certificates of both parents
Marriage certificates
Recent tax returns
Recent medical statements
Insurance records
Personal adoption narratives
Reference letters
There are other documents that also may be requested by your home study professional when applicable, including a green card, military discharge paperwork, prior adoption decrees, or pet vaccination records.
How Long Is an Adoption Home Study Valid in MO?
Another one of the important home study questions in MO that are routinely posed to adoption professionals is, "How long is my home study good for?"
A completed home study is only good for one year for private adoptions and six months for public adoptions in Missouri. If you don't get an adoption opportunity within those windows, your home study should be updated prior to accepting an adoption placement. Also, regardless of the time lapsed, you'll need to update your home study if you experience life changes such as divorce, additions to the family, a career change, or a new residence.
Common Adoption Missouri Home Study Questions [Closing Thoughts]
Most prospective adoptive parents have Missouri home study questions, and we can help you get the answers you need to prepare for the process. We are fully licensed as both a child placement agency and an adoption home study provider in Missouri, so we can provide all the services you need for adoption within a single organization.
We've helped more than 13,000 families reach their adoption dreams over the last three decades, and we'd love to do the same for you. To connect with one of our adoption specialists today, just call 1-800-ADOPTION or complete our free online form to get in touch.
Disclaimer
Information available through these links is the sole property of the companies and organizations listed therein. American Adoptions, Inc. provides this information as a courtesy and is in no way responsible for its content or accuracy.