How to Prepare for A Home Study for Adoption in Missouri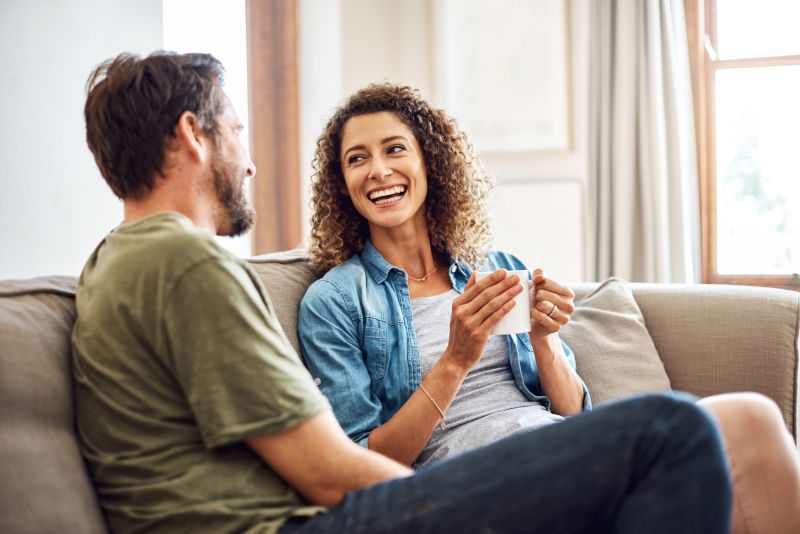 Are you planning to adopt a child but wondering how to pass a home study for adoption in Missouri? The home study can be a point of anxiety for many would-be adoptive parents, which is why adoption professionals routinely field questions about it from hopeful parents who wish to adopt.
In Missouri, preparing for home study is the best way to minimize the amount of stress caused by this critical step in the process. It's natural to be a little nervous about the home study process and its outcome. Who wouldn't be intimidated by having every detail of their life scrutinized, right?
Rest assured, though, you'll have help when the time comes. Your adoption professional will be there to guide you and prepare you for the impending home study. This guide will cover how to pass a home study for adoption in MO, and you can start embracing these Missouri adoption home study tips to get a head start on the process.
If you have further questions about how to prepare for a home study for adoption in MO, we're here to help. You can complete our online form or call 1-800-ADOPTION whenever you're ready to discuss your situation with a professional.
For now, let's dive deeper into a few of the best Missouri adoption home study tips.
How to Prepare for a Home Study in Missouri
Are you trying to determine how to prepare for a home study in MO? A good starting point is finding the right adoption agency to provide you with good advice. American Adoptions can help with that. Our experienced professionals are more than just adoption specialists. A lot of them are also adoptees, birth parents, and adoptive parents. In other words, they've been where you are now, and they know how to help you prepare for the home study process.
The key to a smooth, efficient home study experience is adequate preparation. The Missouri adoption home study tips below can help your social worker see your commitment and readiness for an adoption placement. It will also let you know what's expected of you, which can also provide relief from the stress of the process.
How to Pass a Home Study for Adoption in Missouri [4 Steps]
What's the most efficient way of preparing for home study in Missouri? By following the steps below, you'll be a step ahead when it comes to completing a successful, timely adoption home study experience.
Step 1: Gathering Necessary Records and Documentation
The first MO adoption home study tip we recommend for prospective adoptive parents is to begin collecting needed documents right away. Prior to the home visit and interview, your social worker will review key documents and records required under state adoption law. That can include:
Social Security card for each adoptive family member
Driver's license or state ID
Birth certificate
Marriage certificates
Proof of income
Recent tax records
Current medical records
Immigration papers (if applicable)
Military discharge papers
And more
You can begin collecting these documents before your home visit is even scheduled. That way, you can submit the needed paperwork as soon as your home study provider asks for it. Starting early will expedite the process a great deal. To learn more about the required documentation for the home study, take a look at this sample home study checklist.
Step 2: Prepare the Home for Inspection
Another key step in preparing for home study in Missouri is making preparations to your home in advance of your social worker's visit. Your social worker will use the in-home visit as a chance to confirm your home is safe and healthy for a child.
Many parents choose to prepare the home before the visit is even scheduled. That may include things like:
Ensuring all locks work properly on windows and doors
Confirming smoke detectors are installed and functioning
Installing safe rails and gates on stairs
Covering all electrical outlets
Locking away dangerous items like firearms and household chemicals
Cleaning the home well
Preparing household emergency plans
It's worth noting that your social worker doesn't expect to find a flawless, spotless home. Still, it only makes sense to use your wait before the home visit to examine your physical residence, ensure basic requirements are met, and attend to any potential safety issues you may find.
Step 3: Think About Your Interview Responses
It's normal for hopeful parents to wonder how to pass a home study for adoption interview in Missouri. It can be an intimidating process. But there's nothing to worry about. Your social worker will interview all family members during the home study to gain a better understanding of your adoption readiness.
One of the best MO adoption home study tips we can offer is to anticipate the questions you may be asked. That way, you can practice your responses and become comfortable with your answers. You may like to write out your thoughts, or maybe staging mock interviews with friends or family would be helpful.
Lots of people find interviews a little overwhelming, but just remember your social worker isn't out to get you. They want you to succeed. At American Adoptions, we're here to help you successfully complete the home study, and we offer you the support you need to see the process through.
Step 4: Rely on Your Adoption Professional
Another of the best ways of preparing for home study in Missouri is depending upon your adoption specialist for guidance and support. This is a key part of how to pass a home study for adoption in Missouri.
The adoption process can be complicated and even a little scary for some, and we get that. But your American Adoptions specialist is there to provide compassionate support and insight. We've helped more than 13,000 adoptive parents with preparing for home study in Missouri over the last 30 years. Many of our professionals have been through the process themselves.
Having a steady professional in your corner can make all the difference in your comfort level and outcome. That's just one of the many benefits that working with American Adoptions offers you.
Additional Missouri Adoption Home Study Tips
Below are a few general Missouri adoption home study tips that we think you will want to consider as you're preparing for a home study in Missouri. They include:
Communicate clearly: Openness and candor with your adoption specialist and home study social worker are important during the process. Clear communication on behalf of everyone involved is a key part of an efficient and effective home study. It's important to be honest and forthcoming with details.
Remain flexible: Regardless of how well you've done in preparing for home study in Missouri, some requests will arise that you didn't see coming. Each adoption situation is different, and so is your home study. Remaining flexible is critical as things change because it will help your social worker and accelerate the process.
Stay positive: It's understandable to be overwhelmed by the home study. As a result, some families may develop negative feelings during the process. However, it's better to maintain a positive attitude and remember that the home study isn't personal. It's primary intent is to protect the adoptee.
Final Impressions on How to Prepare for a Home Study in Missouri
The Missouri adoption home study tips you see here aren't comprehensive, but they do provide a good starting point for preparing for a home study in Missouri. If you have lingering questions, it's best that you speak with an American Adoptions specialist to get the answers and advice you deserve.
To connect with an experienced, compassionate adoption specialist today, please call 1-800-ADOPTION or complete our free online form. We'd love to help you in preparing for home study in Missouri.
Disclaimer
Information available through these links is the sole property of the companies and organizations listed therein. American Adoptions provides this information as a courtesy and is in no way responsible for its content or accuracy.