8 Missouri Adoption Laws You Need to Know
Understanding the Legal Side of Adoption in Missouri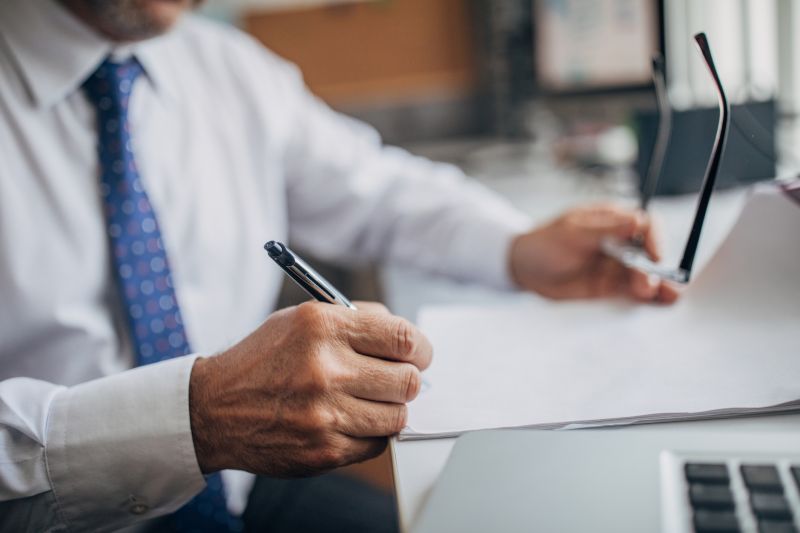 Every state has specific adoption laws. Whether you're placing a child for adoption or adopting a child in Missouri, it's important to understand Missouri adoption laws.
The process of adoption includes numerous steps that require the support of an experienced adoption specialist. This includes the legal aspect of adoption in Missouri, which can be complicated and require the expertise of an adoption attorney.
Luckily, when you work with American Adoptions of Missouri, we connect you with the very best adoption attorneys licensed to practice family law and operate with the highest ethical standards under Missouri adoption laws.
As does every state, Missouri has its own set of adoption laws, and although many of them are common across the board relative to the rest of the country, adopting in Missouri or placing your child with a family from a different state requires the help of an experienced adoption attorney to take charge of filing the proper paperwork and navigating the Interstate Compact on the Placement of Children (ICPC).
To get more information on Missouri adoption laws, call 1-800-ADOPTION or visit our website for free information for both prospective birth mothers and adoptive families.
Next, we'll talk about the 8 Missouri adoption laws you need to know.
1. Requirements to Adopt in Missouri
Requirements for adoption in Missouri are very similar to most other states. Because we work with adoptive families and prospective birth mothers in every state, we can provide representation in several locations.
When it comes to choosing adoption in Missouri, adults, including single individuals, married couples and member of the LGBTQ community over the age of 21 can become adoptive parents as long as they meet the following requirements and can provide:
Financial stability
Completion of an adoption application
Background checks for child abuse or felony offenses, including a criminal background check for every individual living in the same household as the child
A completed Missouri home study
And more
The state of Missouri does prioritize placements based on ethnic and racial compatibility.
When working with American Adoptions, determining your ability to financially provide for a child, as well as other important background information is a part of the process of becoming active with our agency. You will complete an Adoption Information Questionnaire (APQ), which serves as the foundation for your expectations of your adoption process and your adoption professional will help guide you through the Missouri home study process.
2. Safe Haven Laws
Safe Haven, also known as "Baby Moses" laws are designed to give pregnant women or a person with a newborn the opportunity to safely and legally relinquish a child as opposed to dangerous abandonment.
All 50 states have safe haven laws and the ability to find an authorized safe location and official to take possession of a child as an alternative to leaving a baby to be found has been overwhelmingly successful in preventing child abandonment.
While safe-haven laws are certainly better than leaving your infant in a dangerous setting out of fear, our agency is ready to help you with the better and safer alternative of adoption. We work with hundreds of families in Missouri and around the country that are ready to give your baby a loving home.
You can begin viewing available family profiles today or call 1-800-ADOPTION to find out how we can help you with your adoption and answer any questions you have.
3. Financial Assistance under Missouri Adoption Laws [How You Can Get Financial Help]
When it comes to Missouri adoption financial assistance, state adoption law does allow for pregnancy-related expenses to be covered by a prospective adoptive family.
It's against the law to "pay" or exchange money for a termination of parental rights, which is why working with an adoption agency and licensed attorney to help determine financial support is important for your Missouri adoption.
Under Missouri adoption law, these are the expenses eligible for financial assistance:
Rent
Utilities
Groceries
Transportation
Medical Expenses
While financial concerns are common for prospective birth mothers, no one should ever influence you to choose adoption in exchange for money and you cannot "get paid" for placing your child for adoption in Missouri.
Do you want to get more information on how adoption in Missouri can provide financial assistance? Call one of our adoption specialists at 1-800-ADOPTION, today!
4. Completing Missouri Adoption Paperwork and Consent to the Adoption
When it comes to consenting to your adoption in Missouri, your adoption specialist and your attorney will help you complete the necessary Missouri adoption paperwork at the hospital. There are several Missouri adoption laws important to remember about giving consent.
Missouri adoption laws require you and any other legally recognized parent to give formal consent.
Completion of your adoption paperwork and official consent can take place 48 hours after the birth of your baby.
If the presumed father of your child has filed with the putative father registry or acted to determine paternity within 15 days after the birth of your baby, he must give consent.
Like all states, Missouri adoption laws are subject to change, which is why working with one of our expert adoption attorneys means you're always up to date and following current laws and regulations for adoption in Missouri.
5. Birth Father Rights for Adoption in Missouri
Birth father rights for adoption in Missouri is commonly one of the more pressing topics during the adoption process.
In Missouri, there is a putative father registry where a man can submit his name and contact information to officially claim he is the father of a child outside of marriage.
This registration can be done before a paternity test, and if done so within a 15-days immediately following the birth of a child, gives him the legal right to give or deny consent to an adoption. To get more information on birth father rights for adoption in Missouri, call 1-800-ADOPTION and speak with one of our adoption specialists today.
6. Advertising for Adoption in Missouri
Currently, 33 states have strict adoption advertising laws, meaning periodicals, newspapers or public mediums cannot be used to advertise or solicit the adoption of children. Missouri adoption laws do not contain or address advertising concerns.
When choosing adoption, it's always best to work with a reputable, licensed and regulated agency like American Adoptions to ensure your adoption is being conducted ethically and in line with state laws.
Adoption law centers and local adoption facilitators often aren't regulated and attempt to complete adoptions without following ethical guidelines that help protect your adoption.
7. Missouri Home Study Requirements [How We Can Help You Prepare]
As an adoptive family, your moment to shine in the adoption process is during your Missouri adoption home study.
This is the process of determining your readiness for parenting. The home study can seem intimidating, but with our help, we can prepare you for every step of a Missouri home study so that you can show just how ready and prepared you are to provide your child a loving home.
There are 3 crucial steps to completing a home study in Missouri:
Gathering documents – Collecting your documentation early can be helpful for this aspect of the home study process. Documents needed include background checks for all residents of your household, Medical records and proof of good physical health, financial statements, personal and professional references and autobiographical statements.
In-home inspection and interviews – A trained social worker will conduct home inspections and interviews to determine safety, your lifestyle and ways to improve your environment for increased safety for a child.
Post-placement visits – Between bringing your child home and your finalization hearing, post-placement visits from a social worker can take place to determine how well your baby is adjusting to his or her environment as well as how you are doing as parents and whether you're ready for the challenges of parenthood.
These steps and your preparation for them are some of the many benefits of working with our agency. We have a full range of home study services for prospective families adopting in Missouri and our experienced specialists will guide you through every aspect of the Missouri adoption home study process.
You can get more information on the adoption home study and Missouri adoption law at 1-800-ADOPTION or by visiting our website.
8. Finalizing Your Missouri Adoption and Post-Placement Visits
The finalization process of adoption in Missouri is an exciting time for adoptive families ready to begin a new journey in life.
Before you leave the hospital and if you're an adoptive family from Missouri adopting in a different state, or an adoptive family from outside Missouri ready to bring your child home from a Missouri hospital, the Interstate Company on the Placement of Children (ICPC) will need to give clearance.
This helps protect the ethical legal adoption over state lines and is a necessary step before heading home with the newest member of your family.
After you've left the hospital with your baby and you're going through the process of settling in at home, the finalization process continues. Over a six-month period of time, you will take part in at least one in-home visit to ensure everyone is happy, healthy and the environment is conducive for the growth and development of your child.
Once you've completed this step, it's time for your hearing at your local county court to receive the final decree of adoption from a judge. Upon reviewing all pre-and-post-placement documentation and adoption paperwork the judge will make your Missouri adoption official.
This is a time to celebrate with loved ones so be sure to bring a camera and record this special moment! More information on what to expect during the finalization process is available when you call 1-800-ADOPTION.
More about Missouri Adoption Laws and How You Can Start Your Adoption Journey Today
Adoption is a life-changing decision that creates a better future for everyone involved. Take it from Scott Mars, founder of American Adoptions, and an adoptee himself.
"My mom and dad were a couple who weren't able to become a mom and dad without adoption. Of all people in this world, my mom and dad deserve to be parents. And without adoption, they would not have been able to share their love, share their life, and give someone the life that I had.
"Because of adoption, my life was filled with love and opportunity." You can watch Scott's video to see his entire adoption story.
We want you to experience the same joy of adoption as so many of our adoption professionals have. If you're ready to start your Missouri adoption journey, call 1-800-ADOPTION.
You can also get in touch with us for more information on Missouri adoption laws and get answers to all of your adoption questions by asking Michelle, one of our adoption professionals waiting to get you the information you need.
Disclaimer
Information available through these links is the sole property of the companies and organizations listed therein. American Adoptions provides this information as a courtesy and is in no way responsible for its content or accuracy.