Adopting With Foster Care Agencies in Missouri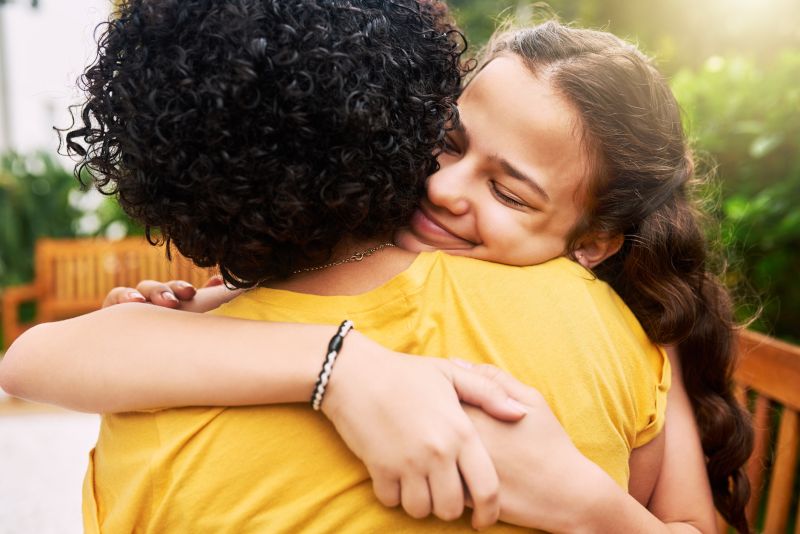 Have you thought about adopting a child who is not an infant? Adopting a child through MO foster care agencies gives you a chance to provide an older child in the foster system the stable, loving home they deserve.
There are many children in foster care in Missouri who can be permanently adopted. Opening your home to a child through a MO foster care agency is a fulfilling, satisfying way of growing your family. If you're considering it, you may have questions such as:
What do foster care adoption agencies in Missouri do to facilitate foster care adoptions?
Do MO foster agencies match prospective parents with waiting children?
How does adopting from MO foster care centers compare with private domestic adoption?
What are the pros and cons of public agency adoption in Missouri?
You can get these answers from one of our skilled, experienced adoption specialists. To connect with one today, please just complete our online form or call 1-800-ADOPTION.
In this guide, we'll discuss MO foster care agencies, how they work, and the pros and cons of adopting from foster care. Read on to learn more.
What are MO Foster Care Adoption Agencies? [And How Do They Work?]
Missouri foster care adoption agencies can be public or private organizations that manage the foster care system and facilitate foster care adoptions when possible. They work with families wishing to become foster parents. Also, when the parental rights of birth parents are exhausted, they coordinate the permanent adoption of children in foster care.
Some states with small systems are managed solely by public adoption agencies in MO. However, in larger states like Missouri, private foster care agencies sometimes work along with public agencies to manage more complex foster care systems.
What Services do MO Foster Care Adoption Agencies Provide?
In many ways, foster care adoption agencies in MO fulfill the same functions handled by private adoption agencies. However, it's worth noting that a foster family agency in Missouri may be required to take care of additional tasks that are specific to foster care adoption.
Here's an example. Missouri families pursuing foster care adoption must meet requirements to become foster care parents before an adoption can take place. That's why many state adoption agencies in MO offer training for prospective foster parents to fulfill state qualifications.
Some of the other tasks that MO foster family agencies handle include:
Fostering agencies in MO must wait for the parental rights of the birth parents to be legally terminated before seeking adoption opportunities for permanent adoption. However, local foster care agencies in Missouri are primarily concerned with reunifying biological families when possible and protecting the children in their care.
The Pros and Cons of Foster Care Adoption in MO
If you want to start a family and are interested in adopting an older kid, a foster agency in Missouri can help you begin your adoption journey. It can be a satisfying experience, but that doesn't mean that there aren't pros and cons of adopting through local foster care agencies in Missouri to consider.
Only you know if working with a MO public adoption agency is right for you or if maybe a private infant adoption better meets your wishes. Before choosing, let's consider some of the pros and cons below.
Pros of Adoption Through a MO Foster Care Agency
Disrupted adoptions are infrequent: A disrupted adoption in a private infant adoption can be tough for everybody. Though adoption disruptions don't happen often in private infant adoption, they do occur. Adopting through a Missouri fostering agency reduces your chances of going through a disrupted adoption because children in foster care can't be adopted until their birth parents' parental rights have been terminated. For that reason, there's little chance a birth parent can regain custody after adoption.
Many children are eligible for foster care adoption: There are usually more eligible children waiting for adoption in foster care than prospective adoptive parents. Every child needs a stable home, a loving family, and a chance to grow into the person they're meant to be. Adopting from a Missouri foster parent agency lets you give a deserving child those things.
The cost is lower: Domestic and international infant adoptions are costly (almost $50,000 in some cases.), which can be a concern for some hopeful adoptive parents. Adopting through a foster care provider in Missouri is far less expensive, and you may be able to get financial assistance or subsidies to offset the cost of adopting a child from foster care.
Cons of Adoption from a MO Foster Care Agency
Challenges caused by difficult circumstances: Children waiting for adoption from foster care have likely gone through great adversity prior to placement in foster care. Some children adopted through MO foster care agencies may have tremendous difficulty adjusting to their new circumstances, even when the situation is greatly improved. That can require them to work with a counselor to work through those issues, which can result in additional investments of time, emotion, and funds to assimilate the child into your home.
Fostering can be tough emotionally: Most prospective adoptive parents adopting through a foster care agency in MO begin with "fostering to adopt." That is often the case when the child's parents retain parental rights. When those rights aren't terminated in a timely fashion, it can be difficult for an adoptive family. MO foster care agencies always want to reunify birth families first, with adoption as secondary when that's not possible. It can result in disappointment for hopeful adoptive parents when a permanent adoption opportunity never comes.
Lack of control during the process: Another potential con of adopting through a foster care agency in MO is the lack of control parents have over the adoption process. For example, unlike private domestic adoption, you often lack the ability to choose the adoption agency or professional that is best for you. Also, you may not be able to specify your preferences for the child you adopt. In private domestic adoption, you can make your wishes known through the Adoption Planning Questionnaire (APQ), but that's not an option with foster care adoption.
Foster Care Adoption or Private Domestic Adoption: What's Right for You?
In the end, only you know which kind of adoption best corresponds to the family goals you've set for yourself. If you know you want to adopt an older child, then working with foster care adoption agencies in Missouri is your best way forward.
However, if you're undecided or prefer to adopt an infant directly from their birth parents, private infant adoption can offer you a way to make your adoption dreams come true. If that's the case, you'll want to work with a private infant adoption agency, and you will find none better than American Adoptions.
The list of advantages you get from working with American Adoptions includes:
Nationwide access to adoption opportunities (so you can find the right match more quickly).
Shorter wait times for adoption opportunities.
Peace of knowing American Adoptions exceeds industry standards and is licensed in 50 states.
Expert guidance to the requirements of Missouri adoption law and state laws on adoption nationwide.
Full spectrum of adoption services (like matching services, counseling, family screening, and legal services.)
24/7 access to your adoption specialist.
Larger staff and enhanced support for adoptive families and birth mothers during the adoption process.
At American Adoptions, we're proud of our staff, which consists of many birth mothers, adoptees, and adoptive parents. We know how to create a great adoption experience, and we know you may need us beyond business hours. That's why our specialists are available 24/7 to assist you.
Adopting from a foster care agency in MO is a noble, loving act for those prospective parents who know they want to adopt an older child. However, if you have questions or are considering the adoption of an infant, please contact one of our specialists today by calling 1-800-ADOPTION or completing our online form.
Final Considerations on Foster Care Adoption Agencies in MO
Adopting through foster care is noble and loving. Opening your home to a child through foster parent agencies in MO offers a way to grow your family and give a waiting child the home they need and deserve.
If foster care adoption interests you, we can help you explore your options. If you'd like to speak to an experienced professional today, please complete our online form or call 1-800-ADOPTION.
Disclaimer
Information available through these links is the sole property of the companies and organizations listed therein. American Adoptions provides this information as a courtesy and is in no way responsible for its content or accuracy.