What is a Missouri Adoption Social Worker?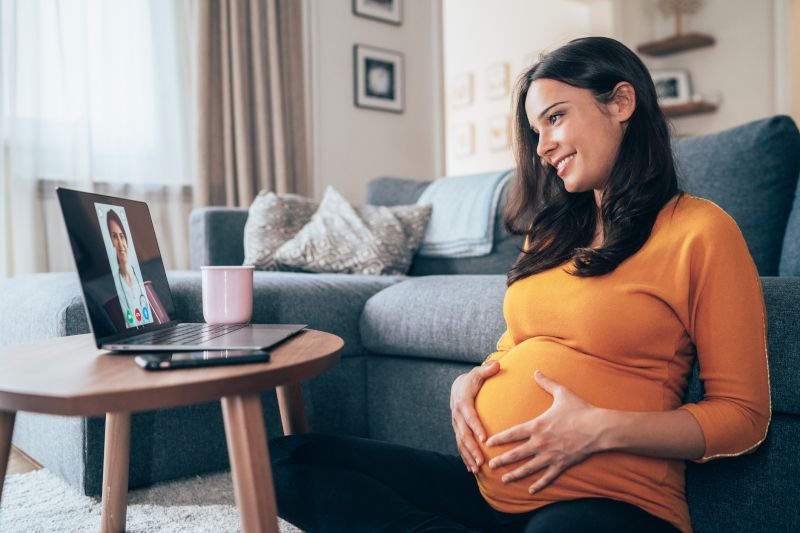 Adoption provides many hopeful adoptive families a way to build the family they've always dreamed of having. But the adoption process is complex, so you'll need an adoption social worker in Missouri to help you navigate your journey and get you the answers you need.
Throughout the adoption process, adoption social workers in Missouri fulfill many key roles that make adoption possible. Members of the adoption triad could find themselves lost in the process without expert counsel and advice provided by their MO adoption case worker.
Finding the right Missouri adoption social worker often means finding the right adoption agency. Not all adoption organizations are staffed with adoption social workers in MO, but you'll find these professionals at licensed adoption agencies like American Adoptions. To learn more about our MO adoption social workers, please call 1-800-ADOPTION or complete our free online form today.
For now, please keep reading the guide below to learn more about adoption social workers in MO, how they're trained, and where you can find them.
What is a MO Adoption Social Worker? [And What Do They Do?]
Sometimes called adoption specialists or adoption agents, MO adoption social workers are fully licensed, certified professionals who are an integral part of the adoption process. They provide key services to birth parents, adoptive parents, and adoptees. Some of these services offered by a Missouri adoption agency worker can include:
MO adoption social workers may focus on any kind of adoption, such as private domestic adoption, foster care adoption, and international adoption. Regardless of the type of adoption you're pursuing, you can depend on your MO adoption worker for counseling, case management and oversight of your adoption journey.
Many American Adoptions adoption social workers in Missouri are themselves, birth mothers, adoptive parents, and adoptees, so they have personal experiences with both sides of the adoption process. You can count on them to not just offer information and support as MO adoption workers but as people who truly know what you're going through.
American Adoptions founder Scott Mars is an adoptee himself. He recognizes just how special adoption can be when it's the best option for everyone involved.
"My parents adopted me because they did not want to miss out on the joy only a child can provide. Every day, I realize how important I am to my parents. The fact that I was adopted doesn't matter. It is simply another way to become a parent," Scott said
How are Adoption Social Workers in MO Trained?
The road to becoming a social worker for adoption in Missouri isn't easy to travel. However, it can be a fulfilling journey. The average social worker for adoption agencies in Missouri undergoes a heavy load of training before beginning their work with expectant birth parents and hopeful adoptive families.
Each state sets its own requirements for licensure as an adoption social worker in Missouri. Yet, there's little doubt that to be an adoption worker in MO, candidates must complete a rigorous regiment of training, education, and certification requirements.
The average MO adoption social worker's education includes a minimum of a four-year degree in social work, which may be further enhanced with a social work graduate degree. To become an adoption social worker in MO, candidates must complete coursework that may include subjects like:
Child psychology
Human behavior
Social sciences
And more
The requirements differ depending on the type of social worker the candidate wishes to become. There are our classifications of social workers in MO, each with its own training requirements and responsibilities. The four types are:
Licensed Baccalaureate Social Worker (LBSW)
Licensed Master Social Worker (LMSW)
Licensed Clinical Social Worker (LCSW)
Licensed Advanced Macro Social Worker (LAMSW)
In Missouri, prospective adoption social workers are required to complete supervised fieldwork for varying periods before being licensed, much like nurses and doctors who must complete residencies before practicing medicine independently. At American Adoptions, we only hire certified social workers for adoption in Missouri.
One key distinction between licensed MO adoption social workers and unlicensed adoption workers in MO is important to note. While all adoption social workers in MO must be licensed, other types of adoption professionals, such as adoption facilitators, aren't licensed or certified at all.
Why It's Best to Work with a MO Social Worker for Adoption
Adoption is a complex social and legal institution that has long-lasting impacts on everyone involved. Many adoption professionals can assist with the legal components of adoption, but fulfilling the social requirements is best accomplished with the assistance of licensed adoption social workers in Missouri.
For example, everyone in the adoption triad can benefit from counseling, especially the expectant birth parents. Though the decision to put a child up for adoption is rooted in love, it can also be the source of tremendous grief and loss for birth parents before, during, and after the adoption process. MO adoption social workers are important to the healing process as they provide invaluable emotional support.
There are organizations such as adoption centers that don't employ social workers and focus only on making adoption matches without consideration for the emotional aspects of adoption. But the social factors in adoption are important, and ignoring them increases the risk of adoption disruption.
The large staff of American Adoptions is filled with qualified adoption social workers in Missouri, known in our organization as "adoption specialists." With our agency, you'll be assigned your own dedicated adoption specialist to guide you throughout the process and serve as your ally and advocate from beginning to end.
Our staff isn't just comprised of the best social workers for adoption in MO, though. Many of our specialists have personal adoption stories to share because they're adoptive parents, birth mothers or adoptees, too. American Adoptions specialists bring professionalism, experience, compassion and personal attention to every adoption scenario. You won't find that with any other adoption agency.
Finding the Right Adoption Social Worker in Missouri
In most cases, finding the best adoption social worker in Missouri really just means finding the right adoption agency for your situation.
When choosing an adoption professional, focus on adoption agencies like American Adoptions that exclusively employ qualified, licensed social workers. We assign each prospective birth parent and adoptive family a dedicated MO adoption social worker because we believe that's what you deserve.
Are you still looking for the right adoption professional? If so, it's a good idea to ask plenty of questions about the MO adoption workers staffing the organizations you're considering. Be sure to ask things like:
Does each hopeful adoptive family get their own MO adoption social worker?
How about every expectant birth parent?
How many licensed MO adoption social workers are on your staff?
Are your Missouri adoption social workers available 24/7?
How are the MO adoption social workers on your staff trained? Do they receive continuing education?
Closing Thoughts About Adoption Social Workers in MO [Knowing Their Worth]
Your choice of adoption social worker in Missouri will profoundly influence your adoption experience. They'll serve as your guide, advocate, and confidant during the entire process. At American Adoptions, we'll provide you with your own committed, licensed adoption specialist to provide you with the resources and support you need to reach your goals.
You can get started on your own adoption journey today by speaking with one of our adoption social workers. Simply complete our online form or call 1-800-ADOPTION. Our adoption specialists will be happy to answer your questions.
Disclaimer
Information available through these links is the sole property of the companies and organizations listed therein. American Adoptions provides this information as a courtesy and is in no way responsible for its content or accuracy.