Changing Adoptive Families [Talk With Your Adoption Specialist]
How You Can Determine if a Change in Needed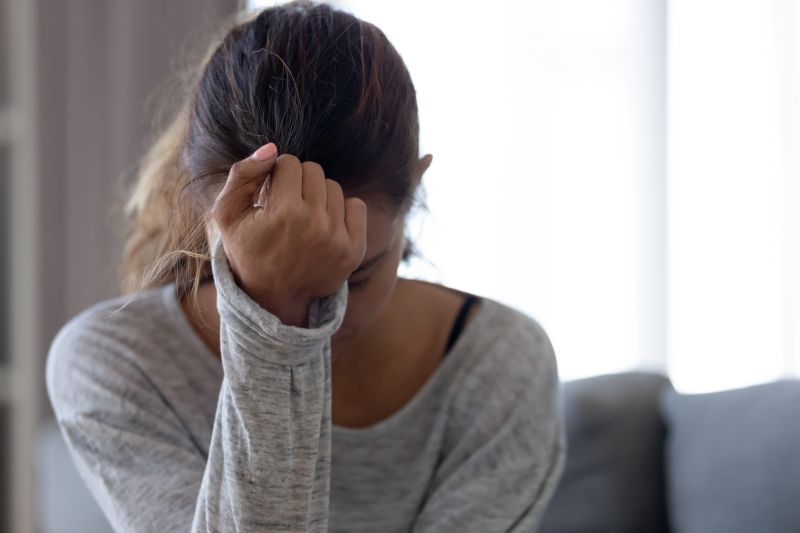 As a birth mother in charge of your adoption plan, you always have the option of changing your adoptive family. But, this is a big decision, and it's always best to rely on experienced support. Your adoption specialist can provide guidance and counseling to bring clarity to a difficult situation.
The emotions involved in the adoption process can sometimes be overwhelming. While being in charge of your adoption is a major benefit, it also means you are faced with tough decisions from time to time.
The support and guidance from your adoption specialist play an important role and ensuring that you're making decisions for the right reasons. This can be directly applied to uncertainties with your adoptive family.
The following information is to remind you that you're in control of your adoption. It's also a helpful guide to better understand what you're feeling, why you're feeling that way and how your adoption specialist can help you navigate the complex emotions of adoption.
You can get more information on changing adoptive families in Missouri, and help with managing the emotions of your adoption by calling us at 1-800-ADOPTION.
Remember: You're in the Driver's Seat of Your Adoption
Because you are in the driver's seat of your adoption plan, you get to choose the adoptive parents for your baby. You've given all of your preferences to your adoption specialist, searched through family profiles and met with the adoptive family but, you feel like they are no longer the right fit for some reason.
At any time, you can choose a different family for your baby. Ultimately, finding the right adoptive family and home for your child is the most important aspect of your Missouri adoption journey.
So, how do you change adoptive families in Missouri? And how do you know when it's the right thing to do?
Talk to Your Adoption Specialist
First, if you consider changing adoptive families, talking to your adoption specialist about your feelings and concerns is the first important step.
You aren't the first birth mother to consider this type of change, nor will you be the last. During our 30 years of completing adoptions, we have encountered many reasons why a birth mother would want to switch adoptive families.
After meeting them in person or speaking to them on the phone, their personality didn't match the video profile.
More in-depth conversations unearthed a difference in views on matters relating to things like life, religion or another subject important to you.
You've found that you just couldn't establish a connection.
Those are just a few examples of why you might make a change. In some situations, choosing new adoptive parents in Missouri might be the right step. Other times, there may be a better way forward with the same family. Speaking to your adoption specialist to determine your possible reasons for considering finding a new family can help solidify your decision or bring pause to the situation for further consideration.
More information and guidance on considering changing adoptive families is available when you call 1-800-ADOPTION.
Finding Clarity in What You're Feeling
With the help of your adoption specialist, it's entirely possible you simply need to breathe, take a minute and try to find some clarity in your feelings and emotions.
Are there legitimate red flags with the family you've chosen, or are you feeling some very natural pre-adoption jitters?
Some birth mothers find it helpful to write their feelings down in order to take a step back and view them from a different perspective. Often, birth mothers want their adoptive family to be so "perfect" that any deviation from that idea might give feelings of uncertainty.
Do the adoptive parents have flaws? If so, what are they? Do they appear to be flaws that prevent them from being good parents?
Questions such as these can be helpful to ask to gain a better understanding as to what those red flags really mean.
One of our birth mothers said it best:
"It doesn't matter what religion people are in or where they're located," Casey said. "I didn't care whether the family had other children or not. Love is love."
Something else that might make you feel better about the situation is knowing the adoptive family you're working with is likely just as anxious about the adoption as you are. They might be trying too hard to be the best version of themselves for your benefit.
Work with your adoption specialist to determine the real concerns you have and whether you can work through them or whether they are causing enough concern to find a different adoptive family for your baby.
Can You Change Adoptive Families in Missouri?
The answer is yes. Your adoption specialist will begin the process of finding a new family. Once you've reached this decision, your specialist will notify your current adoptive family and you can start searching through profiles to find a better match for you and your baby.
This process will be the same as before. You'll look through our unique family profiles until you feel like you've found the right family for you.
Your specialist will then connect the two of you for an initial pre-match call to make sure they are a good fit before committing to them.
Consider your concerns with the first family you chose to help determine whether your next family alleviates any worries you have about whether or not they are the right parents for your child.
Remember, all of our adoptive families are screened and home-study approved, so they are safe and ready to adopt your baby into a loving home. No matter what family you choose, they are prepared to give your child the best possible life imaginable.
As your adoption agency and support system, we are here for you no matter what you decide. If changing the adoptive family is what you feel is best, we will do everything we can to help you find a family that fits your needs.
If you're ready to get more information on changing your adoptive family or you're considering a change and need guidance from an adoption specialist, calling 1-800-ADOPTION.
Disclaimer
Information available through these links is the sole property of the companies and organizations listed therein. American Adoptions provides this information as a courtesy and is in no way responsible for its content or accuracy.