Adoption Resources in Kansas City, Missouri
Where to Go to Start Your Adoption in KCMO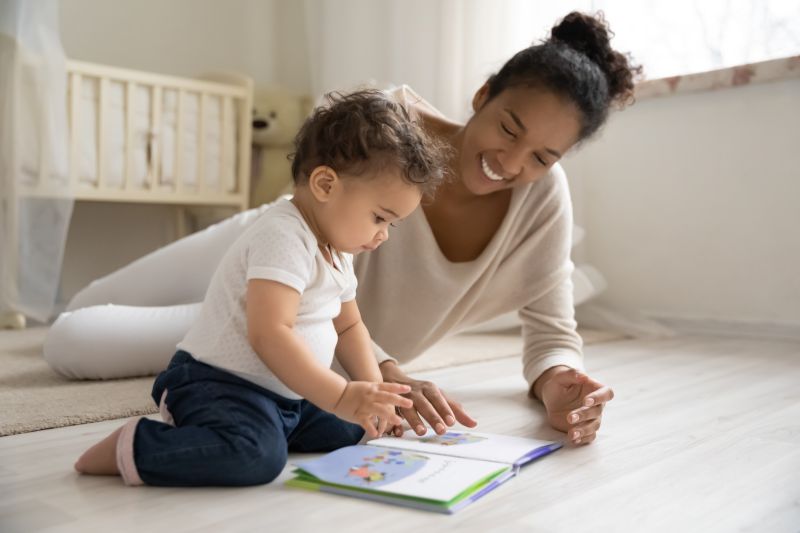 Adoption is a personal choice for you and your family, whether you are looking to place a newborn for adoption or looking to adopt a newborn.
The process may seem overwhelming when you begin your research on adoption agencies, adoption attorneys and other adoption professionals, because it can be. But it doesn't have to be.
You should know where to go for help and resources for adoption in Kansas City, Missouri. As a prospective birth mother or hopeful parent, this guide will help you understand what to look for in an adoption agency, and who you can trust to be your adoption specialist.
Your agency should provide a minimum of three services:
A licensed adoption specialist as your personal point of contact to get answers to your questions and counseling for your concerns

A financial assurance plan for possible adoption disruptions, such as adoption insurance and reimbursement for costs that you have already paid (placing a child for adoption is always free).

A multitude of adoptive family profiles for any prospective birth mother to choose from.
If you live in or near Kansas City, MO and you are looking for adoption resources, American Adoptions can get you the information you need. American Adoptions is a domestic adoption agency that is fully licensed in the Kansas City metro area and other states across the country. You can contact us today online or by phone at 1-800-ADOPTION to get free adoption information or to get started in KCMO.
Choosing Adoption in Kansas City, MO
Whether you are pregnant and you want to place your newborn for adoption, you want to adopt a newborn or you are deciding if newborn adoption is your best option, you can find an adoption agency in Kansas City, MO to help you make the best decision for you and your baby.
Lindsey, a birth mother, who worked with American Adoptions, explains in an interview why she chose adoption. "Even when Trinity, [my first daughter], was in my belly, I promised her, 'I'm going to give you the absolute best life that you deserve.' When I got pregnant with Charlotte [my second daughter], I promised her the exact same thing. Giving both of them the best life meant placing Charlotte for adoption and continuing to take care of Trinity and the health issues that she has."
If you are pregnant and you want to know why you should choose adoption, you can choose adoption because it can change lives, including your baby's and your own. With the help of American Adoptions, you can choose the family you think will be perfect for your baby. Being able to choose your baby's family can put your mind at ease and give you confidence in your adoption decision.
As a hopeful parent, you may have considered other options such as donors, infertility treatment and surrogacy. You can choose adoption because a birth mother wants to place her newborn with you in your loving and safe home. You get to know the love of a child and share your love, which is the dream of every hopeful parent. Because you adopted your child, you get to tell them their unique and special adoption story.
With American Adoptions, you get support as the prospective birth mother and encouragement as prospective adoptive parents from our adoption agency staff. We have a team of adoption specialists who are adoptees, adoptive parents, and birth parents. Adoption is a good choice and adoption can be the best choice to help you and your baby live your best possible lives.
If you still have questions about choosing adoption in KCMO, you can get free information on our website or call us at 1-800-ADOPTION to get started with your adoption journey today.
Find Adoption Agencies in Kansas City, MO [How to Get Started]
In Kanas City, Missouri, adoption agencies exist because you need support, guidance and adoption information. Missouri state law highly encourages that all private adoptions are facilitated by an adoption agency. You can feel confident and hopeful because of the constant presence of your agency during the entire adoption process.
You can remember the following four tips when choosing an adoption agency:
It's important that your agency is licensed to conduct adoptions in Kansas City and across Missouri.

Your agency should be available for communication when you need them, day or night.

You can choose an agency, like American Adoptions, that works hard to connect you with many prospective birth mothers through our unique family video profiles to find your perfect adoption match.

There is no cost for you to place your child for adoption. You can ask our agency about having your living expenses paid as a prospective birth mother considering adoption.
How can you find all those things? By working with American Adoptions of Missouri.
When you work with American Adoptions in KCMO, you will get a full-service adoption agency, which means we handle everything for your adoption from beginning to end.
At American Adoptions we can put birth parents' minds at ease by providing:
As prospective adoptive parents, you are guided through the adoption process by American Adoptions professionals and educated on what you need to know during each step of the process.
At American Adoptions we provide prospective adoptive parents with a full-service adoption process that includes:
If you live in or near Kansas City, MO and you are ready to begin your adoption story today, you can contact us online or call us at 1-800-ADOPTION to speak with an adoption specialist.
More Adoption Professionals in Kansas City, MO
Your adoption process will include several professionals that help you place your newborn for adoption or become prospective adoptive parents. When you work with our full service adoption agency in KCMO, we will connect you with the adoption professionals that you need before, during and after your adoption is complete.
Below, you will find information about adoption professionals and what they can do for you during your adoption in Kansas City.
Attorneys for Adoption in Kansas City
You may know that adoption attorneys and social workers are involved in the adoption process. For adoption professionals local to KCMO, you can see the list below, or contact our adoption agency for our list of trusted adoption professionals.
Anyone who works with American Adoptions won't need to find their own attorney. Your specialist will connect you with a trusted legal professional.
You can choose to reach out to these attorneys if you are pursuing an independent adoption, or if you need to speak with an adoption attorney because of special circumstances.
Foster Care Adoption in Kansas City
American Adoptions only provides placement services for domestic infant adoption, but we support all methods of starting and growing your family.
If you are a hopeful parent and you want to adopt a child in need, regardless of age and race, you may consider foster care adoption. If you would like to learn about fostering children, foster-to-adopt and foster care adoption in Kansas City, MO you can contact these local departments.
International Adoption Agencies in Kansas City
International adoption, although becoming increasingly uncommon, may be an option for you. There are international adoption agencies in Kansas City that you can contact for more information.
Home Studies for Adoption in Kansas City, MO
You may know that an adoption home study is required for all prospective adoptive families regardless of type of adoption and location. Your home study professional must be licensed in the state where you live.
America Adoptions is a fully-licensed adoption agency in the state of Missouri, which means that we can complete your adoption home study in KCMO. More than that – our staff of adoptive parents, birth parents and adoptees have personally experienced this step of the adoption process. We know what it takes, and we can provide you with the best guidance and support.
Would you like to speak with an adoption specialist today? You can contact us online or call us at any time about our adoption home study services, 1-800-ADOPTION.
Kansas City, MO Adoption Resources for Prospective Birth Parents
"You're going to contemplate the decision a hundred times but, at the end of the day, you're going to know what's right for you and what's right for your child," said Julia, a birth mother who worked with American Adoptions. "Don't think that your life is over; yeah, you have a little bump in the road, but that's not going to stop you."
If you are experiencing an unplanned pregnancy and you are considering placing your newborn for adoption, we can help you. Placing your child for adoption is a major decision, and you want it to be the right decision. When you become a birth mother, you have placed the gift of your child into the loving arms of a family and that's an immensely selfless and brave act.
You can find an adoption agency that will personally connect with you and guide you to the perfect prospective adoptive family for your baby. American Adoptions has counseling professionals to talk to you, whether you have recently thought about placing your baby for adoption, or if you already know that placing your child for adoption in Kansas City is the right option for you both.
If this is your first pregnancy experience and you want to know about prenatal care and childbirth, you can ask our Birth Parent Peer Support specialist, Michelle, who is also a birth mother. You can also visit a local medical facility if you need pregnancy care or more information on local maternity services.
These are your Kansas City metro and surrounding area hospitals:
If you need transportation or help with the cost of living associated with being a pregnant woman, your prospective adoptive family could provide funds for your living expenses. When you decide to place your baby for adoption, you never pay any costs. Talk to your adoption specialist about the possibility of having your housing and food covered by adoption financial assistance from the hopeful parents.
Not only will American Adoptions professionals guide you, but you can also have the support of the prospective adoptive family that you have chosen. You can get to know your chosen prospective adoptive family through open adoption with American Adoptions.
You can call us today at 1-800-ADOPTION to find out more about adoption resources or you can get free adoption information on our website.
Starting Your Adoption in Kansas City, MO
There is never-ending support for you as the birth mother during the process of placing your child for adoption. As hopeful parents, you are waiting to share your love with a child. Once you have decided that adoption is right for you, you can take the next steps for adoption in Kansas City, MO.
You can follow these three steps to begin your adoption in KCMO today, whether you are placing your newborn for adoption or if you are a prospective adoptive parent.
Step 1: Know that adoption is right for you.
Step 2: Get all the adoption information that you need to know.
Step 3: Contact American Adoptions, day or night at 1-800-ADOPTION, or contact us online at any time.
Disclaimer
Information available through these links is the sole property of the companies and organizations listed therein. American Adoptions provides this information as a courtesy and is in no way responsible for its content or accuracy.