Domestic Infant Adoption Agencies in Missouri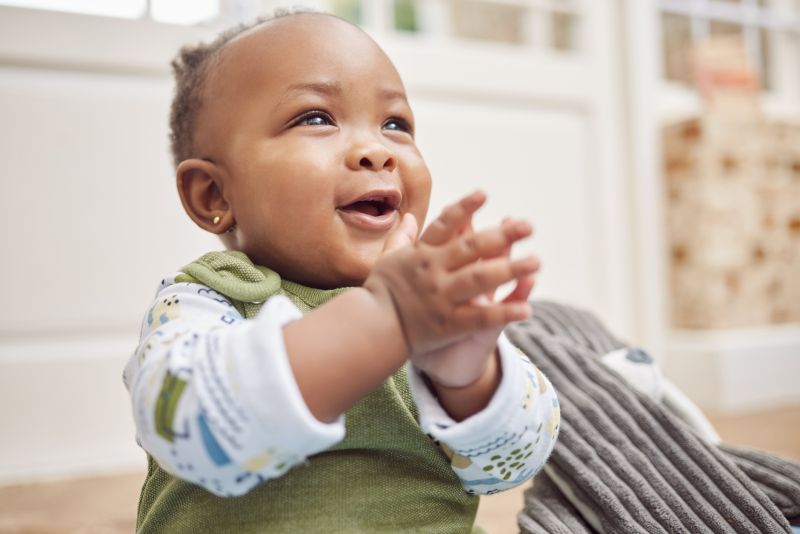 If you're thinking about starting your family through adoption, it's important to understand the process before moving forward. Adoption is a complicated legal process with many social and emotional aspects. It can all be a little overwhelming. Fortunately, the support you need to get through it is offered by newborn adoption agencies in MO.
First, you should know that adoption isn't a one-size-fits-all affair. There are many types of adoption and many kinds of adoption agencies, including:
Throughout this primer, we'll focus on infant adoption agencies in MO that facilitate newborn adoptions within the U.S. If you are pursuing an international adoption or foster care adoption, other agencies can help you navigate the process.
Have you found a baby adoption agency in Missouri that meet your needs? If not, we're here to help. You can speak with an adoption professional today by completing our free online form or calling 1-800-ADOPTION. In the meantime, let's discuss what you need to know about private adoption agencies for babies in Missouri.
What are Infant Adoption Agencies in MO [Why Might You Need One]
A baby adoption agency in Missouri facilitates the private adoption of infants. They work with expectant women who want to place a child and possible adoptive families seeking adoption opportunities in the U.S. These agencies offer a range of services including support, guidance, and resources that span the duration of the adoption process (and beyond).
Placing a baby up for adoption usually occurs with assistance from a baby adoption agency in MO. Prospective parents may also turn to MO infant adoption agencies to find a more direct path to viable adoption opportunities. Missouri domestic infant adoption agencies offer services such as:
Most infant adoption agencies in MO have age restrictions for placement of children in adoptive homes. Usually, that age is 2 to 4 years of age. The reason for that age cutoff is that at that age, children begin to develop significant bonds with their parents, and placing them in an adoptive home after that time can be challenging and result in emotional trauma.
What Are the Types of Private Domestic Infant Adoption Agencies in MO?
Domestic infant adoption agencies in MO all focus on creating private adoptions involving infants within the U.S. However, such agencies differ in size, reach, scope, and resources. The two primary kinds of private newborn adoption agencies in Missouri are local adoption agencies and national adoption agencies.
Local Infant Adoption Agencies in Missouri
Local private infant adoption agencies in MO work to create adoption opportunities within a local community. They may perform adoptions across the state as well, but most local adoption agencies are only licensed in Missouri and can't assist with adoptions in other jurisdictions beyond state lines.
Working with a local private baby adoption agency in Missouri can extend benefits such as:
Face-to-face meetings with adoption professionals.
In-person evaluations of the people involved in an adoption.
Lower adoption costs due to reduced overhead.
National Infant Adoption Agencies in MO
National private infant adoption agencies in MO can operate across state lines and have an expanded scope. They also have larger staffs, more resources, and licensure that allows them to work on adoptions almost anywhere in the U.S. The best national agencies (like American Adoptions) can perform adoptions in all 50 states.
American Adoptions is a full-service national private MO baby adoption agency offering the support and resources expectant women and prospective adoptive families need to complete the adoption process.
Some of the advantages of working with American Adoptions include:
Access to adoption opportunities anywhere in the country (so you can find the right match ore quickly).
Reduced wait times for adoption opportunities.
Comfort of knowing American Adoptions exceeds industry standards and is licensed in 50 states.
Comprehensive understanding of Missouri adoption law and state laws on adoption nationwide.
Long list of adoption services (such as matching services, counseling, family screening, and legal services.)
Round-the-clock access to your adoption specialist, 24/7.
Larger staff and better support for adoptive families and birth mothers during the adoption process.
We at American Adoptions are proud of the dedicated team of birth mothers, adoptees, and adoptive parents we've assembled on our staff. We know exactly what it takes to create a great adoption experience. We also know you may have needs after business hours, so the specialists with our domestic infant adoption agency in MO are available 24/7 to assist you.
Our domestic infant adoption agency in MO even goes the extra mile to protect potential adoptive families from the financial fallout of an adoption disruption. Not only do we work to prevent disruptions through birth mother screening and counseling, but we also offer a Risk-Sharing Program that offers prospective adoptive families the reassurance of a refund if a disruption occurs.
Above you'll find just a few of the many reasons American Adoptions is the top choice of many prospective adoptive families. We offer national reach and a full range of services provided by compassionate professionals. We also have a long history of helping families grow through adoption, which is a compelling reason to choose our private baby adoption agency in MO.
Final Impressions on Infant Adoption Agencies in Missouri
If you have plans to build your family by opening your home through adoption, you'll need to work with the best baby adoption agency in MO. American Adoptions would be honored to play a critical role of your journey, and we want to make sure you have the information needed to make this important decision.
To talk with one of our adoption specialists today, please fill out our free online form or call 1-800-ADOPTION when you're ready. We're here to put our experience and resources to work for you in creating a successful adoption.
Disclaimer
Information available through these links is the sole property of the companies and organizations listed therein. American Adoptions provides this information as a courtesy and is in no way responsible for its content or accuracy.