Average Time to Adopt a Child in Missouri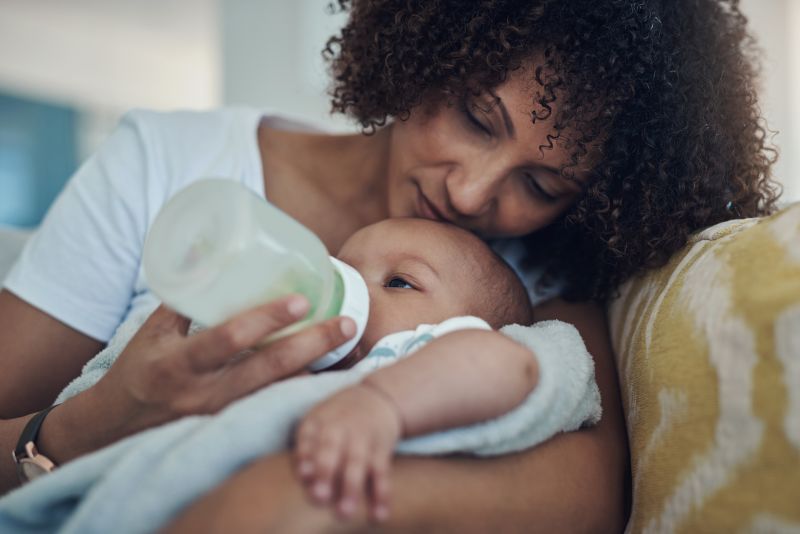 If you've been thinking about growing your family through adoption, you might have some questions about the process.
One of the most common questions hopeful adoptive parents have is, "What is the average time it takes to adopt a child in Missouri?"
While your wait time will depend on several factors, it's important to keep in mind that your best bet for a short wait is to work with an experienced adoption professional like American Adoptions. The right adoption team will help reduce your stress, guide you through the process and minimize your wait time.
You can call our team now at 1-800-ADOPTION or keep reading to learn more about how we can help you become a mom or a dad.
What is the Average Time it Takes to Adopt a Child in Missouri?
As you prepare for adoption, it's natural to want to complete the process as quickly as possible. After all, you're probably really excited about becoming a parent.
The average time it takes to adopt a child in Missouri will depend on whether you choose to work with a local or national adoption agency, what your adoption preferences are and whether you're planning to adopt an infant or an older child.
Keep in mind that the more flexible you are with your desires and wishes for your adoption, the shorter your wait time is likely to be.
If you work with American Adoptions, we pride ourselves on keeping your wait time as short as possible. We're a national adoption agency, which means that we advertise on a national scale. We work with birth parents and hopeful adoptive families in almost every state, which means we're able to help you find a match in a shorter time frame than many other adoption agencies.
If you choose to work with us, you can expect to welcome your baby home in just 9 to 12 months.
Choosing the Right Professional
As you consider the average time for adoption in Missouri, start planning to work with an adoption professional who can help you every step of the way. Your adoption professional will act as a guide and help you navigate each step of the adoption process.
The right adoption professional will help you with:
Understanding your rights and options
Completing your APQ
Matching with a birth parent
Meeting your new baby
Finalization
And more
The right adoption agency should be one that understands your needs and desires and is willing to work hard to help you match with the right birth mother.
Here at American Adoptions, we have a team filled with experienced birth mothers, adoptees and adoptive families who understand exactly what you're going through, and we'll work with you to ensure that you have the best experience possible with your adoption.
How Your Adoption Professional Will Help Reduce Your Wait
One of the best ways to reduce the typical time it takes to adopt in Missouri is to work with an experienced adoption professional who can guide you through the adoption process.
Your adoption professional can help reduce your wait in several ways.
First, they'll understand the entire adoption process from start to finish. Remember that you're going through adoption for the first time, but your adoption professional completes adoptions on a regular basis. They're intimately familiar with the adoption process, which means you won't miss any steps.
Next, your adoption professional will help advertise your waiting family profile to prospective birth parents.
Here at American Adoptions, we help each hopeful adoptive family create a waiting family profile. Our team will work with you to create a wonderful profile that gives birth mothers a glimpse into your life. This is one of the most important steps in adoption since the birth mother who chooses you wants to understand what makes you so special.
Birth mothers want to know:
What your personality is like
What your parenting style is
Where you live (city, country, suburbs)
Whether you have pets
What makes you special
Finally, your adoption team will help reduce your wait time by analyzing your adoption situation and offering ideas for minimizing your wait. For example, if you have very specific requests on your APQ, your adoption specialist can talk with you about making adjustments that might open you up to more birth mothers. Additionally, sometimes something as simple as modifying your budget can make a big difference.
Remember that the adoption professional you choose should help support you throughout your adoption journey, which means they should make you feel safe and comfortable as you navigate the world of adoption.
Starting the Process
If you've been thinking about starting the adoption process and you're ready to talk with a professional about the average time it takes to adopt a child in Missouri, call our team now.
We'll answer your questions about adoption and help you start planning to welcome your child home.
You can reach our team at 1-800-ADOPTION or contact us online to speak with an adoption professional about how you can become a mom or a dad.
Disclaimer
Information available through these links is the sole property of the companies and organizations listed therein. American Adoptions provides this information as a courtesy and is in no way responsible for its content or accuracy.