How Does Missouri Foster Care Adoption Work?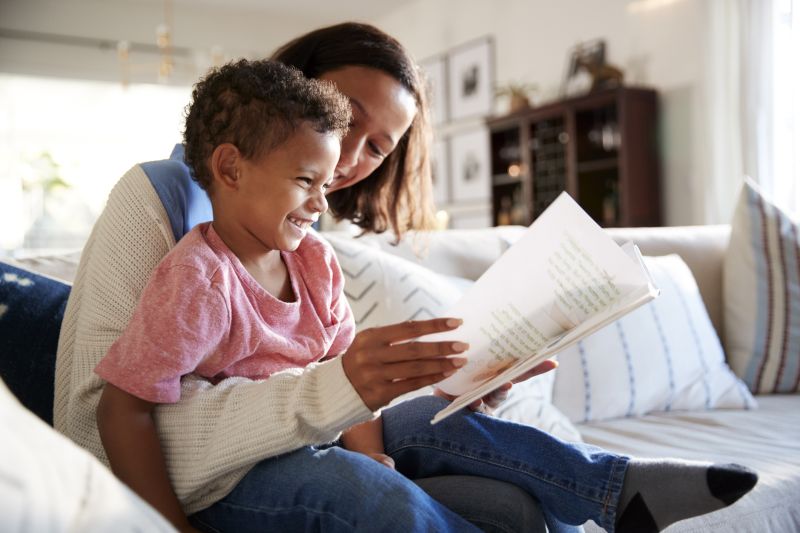 If you've been thinking about adopting in Missouri, then you've likely done some research on private domestic and international adoption. But what happens if you're not sure if these options are right for you?
Luckily, you don't have to worry. There's one more great way to build your family in Missouri.
The Missouri foster adoption process is another option you might consider building your family in Missouri. This type of adoption is great for families who have always wanted to adopt an older child, parents who are already fostering a child, and those who want to adopt regardless of a child's age, gender, race or special needs.
Like all types of adoption, there is a lot to consider before you choose this family-building option. This is why we've created this comprehensive guide for everything you need to know about Missouri foster-to-adopt.
American Adoptions provide placement services for another type of adoption — domestic infant adoption. If you'd like to speak with one of our specialists about private adoption, you can always reach out to us through out free online form.
In the meantime, here's everything you need to know about adopting a child from foster care in Missouri.
What is Missouri Foster Care Adoption?
Foster care adoption is the process of adopting a child in foster care whose biological parents have had their parental rights terminated. This method is ideal for families who plan to adopt a child without fostering them first. Many of the children who are waiting are older, part of a sibling group or have special needs.
What is Foster-to-Adopt in Missouri?
Another option that you might consider is to become a foster parent first with the end goal being adoption. With this method, however, the primary goal is still reunification with a child's biological family as their rights haven't been terminated yet. Hopeful families considering this option should be committed to fostering first before pursuing their goal of adoption.
How Does the Missouri Foster Adoption Process Work?
Logistically, the Missouri foster care process is fairly simple. First, a child must first be placed into the foster care system. Every reason behind a foster care placement is different. But, a few possible explanations are because their biological parents are neglectful, abusive, abusing alcohol or drugs, or because they have special needs their parents aren't able to care for.
Unlike private domestic adoption, the goal of Missouri state adoption is reunification with a child's biological family. Initially, the judge will present the biological parents with a reunification plan, which outlines the steps they need to take. They'll also be assigned a social worker who will follow up with them to help them follow this plan. If for any reason the biological parents are not able to meet their reunification plan, then their parental rights will be terminated. And, at that point, the child will be eligible for adoption.
Before they are placed with a hopeful adoptive family, however, a permanent family will be sought -- starting with their relatives. If there are no relatives found for an adoption, then the child's foster family will be the next ones eligible to adopt. If the foster parents choose not to adopt, then they will become a waiting child until a permanent home is found.
What are the Adoption and Foster Care Requirements in Missouri?
The requirements to adopt from foster care in Missouri are:
Be at least 21 years old
Be in good physical and mental health
Have a stable income
Complete background checks
Be willing to complete and participate in a free training and assessment process
Be willing to be partnered with the child's family
Live in a home that meets licensing standards
Like every adoptive family, you'll also need to complete a home study before you can adopt. This step will typically include an interview with all members of your home and background checks. To learn more about what's included in your home study for a Missouri foster child adoption, please check out childwelfare.gov.
While American Adoptions doesn't have the resources to complete a foster care adoption, we still support any family that wants to pursue this path. Because we're licensed in Missouri, we can complete your home study from start to finish. To learn more about working with us for this part of your foster care adoption in Missouri, you can fill out our free info form at any time.
How Much Does Foster Care Adoption Cost in Missouri?
One of the nice things about foster care adoption in Missouri is that it is one of the cheapest ways you can build your family. Typically, this type of adoption costs anywhere from $0 to $2,500. Any costs that you incur will usually be from:
Preparing your home
Legal fees (if you're required to pay them)
Additionally, families who choose to foster to adopt in Missouri can receive a monthly stipend to help cover the costs. How much you're eligible for will depend on the special needs of your foster child.
What about Domestic Adoption?
The biggest difference between foster care and private adoption is the age of children you can adopt. In foster care, adopting an infant is incredibly rare. So, if you go into this type of adoption planning to adopt an infant, you may end up disappointed.
Instead, you always have the option to work with a domestic adoption agency, like American Adoptions, instead. To learn more about the domestic adoption process, you can fill out our free information form.
Where Can I Find Foster-to-Adopt Agencies in Missouri?
Although American Adoptions doesn't have the resources to complete a foster care placement in Missouri, there are a number of great agencies that do. Below are just a few that you can check out:
Adopting a child from foster care is an amazing opportunity. And it could be the perfect way to grow your family. To learn more about adopting a child from foster care in Missouri, please contact any of the agencies above. If you'd like to learn more about the domestic adoption process, however, you can contact us anytime by filling out our free online form.
Disclaimer
Information available through these links is the sole property of the companies and organizations listed therein. American Adoptions provides this information as a courtesy and is in no way responsible for its content or accuracy.