What is the Average Cost of Private Adoption in Missouri? [And Why It's Expensive]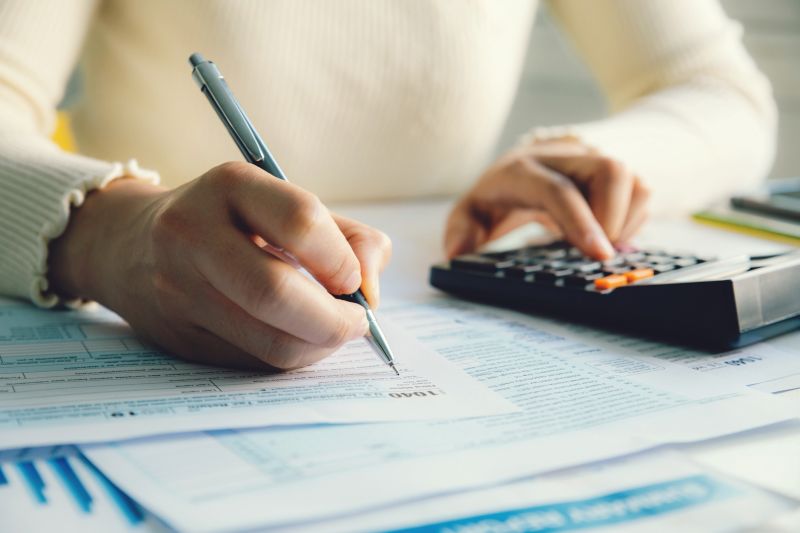 Adoption can be an amazing way to start or grow your family, but most hopeful parents have questions about the cost to adopt a child in Missouri.
We've created this guide to help. Adoption in Missouri could be the best thing for your life. But first, it's important to understand how to prepare financially and understand what makes up the cost associated with adoption.
The expenses that all prospective adoptive parents will likely pay include:
Adoption Agency Fees

Medical Expenses

Legal Fees
These are the same basic fees that hopeful parents may pay for non-agency placement, foster care adoption and international adoption. Talk to your adoption agency of choice about costs associated with these types of adoptions.
If you have specific questions about the cost of private adoption in Missouri in your situation, you can contact us online at any time to get connected with a helpful adoption specialist. In the meantime, this guide will cover the most important information about the average cost of adoption in Missouri.
How Much Does it Cost to Adopt a Child in Missouri?
The average cost of adoption in Missouri is made up of agency fees, birth parent expenses, travel and more. Let's break down the key components so you have a better sense of what to expect from your adoption expenses in Missouri.
Adoption Agency Fees
All private adoption agencies charge fees for their services. These fees include agency fees, financial protection and other professional services.
While the total cost of adoption in Missouri depends on your specific adoption situation, many private adoption will end up in the range of $60,000 - $65,000.
When you are looking at an adoption agency, make sure to ask if they have any hidden fees. Agencies with hidden fees can throw a surprise bill at you, with no warning, that drastically increases the cost to adopt a child in Missouri. To avoid financial trouble and maintain your peace-of-mind, work with an agency that will be upfront and honest about the total cost of adoption.
Medical Expenses
Birth mothers are not required to pay any costs to place their child for adoption. This means that the prospective adoptive parents will potentially cover the birth mother's living expenses for a healthy and safe pregnancy. Your health insurance will likely cover any adoption medical costs that Medicaid does not cover.
Legal Fees
There are legal fees that are paid to cover court costs, and these vary by county. Adoption attorneys also charge either a flat fee or an hourly fee, depending on the attorney you choose to work with.
You can contact your local adoption attorneys about their cost for adoption in Missouri if your adoption process requires you to work directly with an attorney. When you work with American Adoptions of Missouri, you get access to our trusted adoption attorneys as a part of your adoption process.
Other Expenses
Many prospective birth parents are eligible for cost of living expenses, like bills for housing and food. You, as prospective adoptive parents, may cover some of those costs. Talk to your adoption specialist to determine how costs are covered in such situations.
This is a basic overview of the services required during your domestic newborn adoption process. We arrange and coordinate the entire adoption process, supporting and educating you along the way. These professional services make up some of the cost of adoption in Missouri.
You can contact us online at any time to get answers to your adoption questions and to receive more free adoption information.
How American Adoptions of Missouri Serves Adoptive Families
In addition to the services discussed above, American Adoptions goes above and beyond to support adoptive families. Our agency team includes adoptees, birth parents and adoptive parents. That means we understand what you are going through and we're here to help.
Because of that, we've spent more than 30 years finding the best possible ways to serve adoptive families. You can feel confident and secure in your adoption process because we provide these things:
Risk-Sharing Program [Protecting Your Financial Peace of Mind]
If there is a disruption in your adoption process, for whatever reason, American Adoptions will refund all expenses that you have paid toward birth mother living expenses, medical expenses and some legal expenses. We do this through our Risk-Sharing Program because it is important for you to know that the funds you are paying for adoption in Missouri are safe.
Matching Services [So You Can Find the Best Opportunity]
Our team promotes your family to prospective birth mothers through adoptive family profiles and videos. We do this by comparing the wants and needs of the prospective birth mother with your wants and needs. This is how we find an opportunity that fits both families.
Prospective birth mothers and hopeful adoptive parents from all over the U.S. can have contact with one another through American Adoptions' tried-and-true matching techniques. This is because we have over 30 years of matching experience as a local and national adoption agency. Your media costs for adoption in Missouri are included in our full service adoption process.
Adoption Home Study Services [We've Got You Covered]
Adoption home study services are also included in our full-service adoption cost in Missouri. You get the required home inspection, prospective adoptive family interviews of all family members and background checks with our adoption home study specialists. American Adoptions will thoroughly educate and prepare you for this home study, putting your mind at ease before the process.
Adoption Education [To Prepare You for the Journey]
You may prefer to research information about the adoption process on your own, or perhaps you enjoy sharing information with others who are going through the adoption process as well. At American Adoptions we have a variety of adoption educational resources such as informational seminars, monthly newsletters, adoption testimonials, blogs and articles and so much more.
You deserve to have the best adoption experience possible. That's why American Adoptions provides these services (and many more) for your domestic newborn adoption.
While the Missouri cost of adoption can be initially discouraging for many hopeful parents, the reality is that the delicate, complex process requires significant time, energy and resources from a variety of professionals.
We are committed to you and your family during each step in the domestic newborn adoption process, and our agency will always provide the best possible adoption services. We want you to adopt, and we care about you as prospective adoptive parents.
Ready to learn more? You can contact us today with questions about costs for domestic newborn adoption in Missouri.
Disclaimer
Information available through these links is the sole property of the companies and organizations listed therein. American Adoptions provides this information as a courtesy and is in no way responsible for its content or accuracy.