Reasons Why Adoption is a Good Thing in Missouri [15 Compelling Reasons]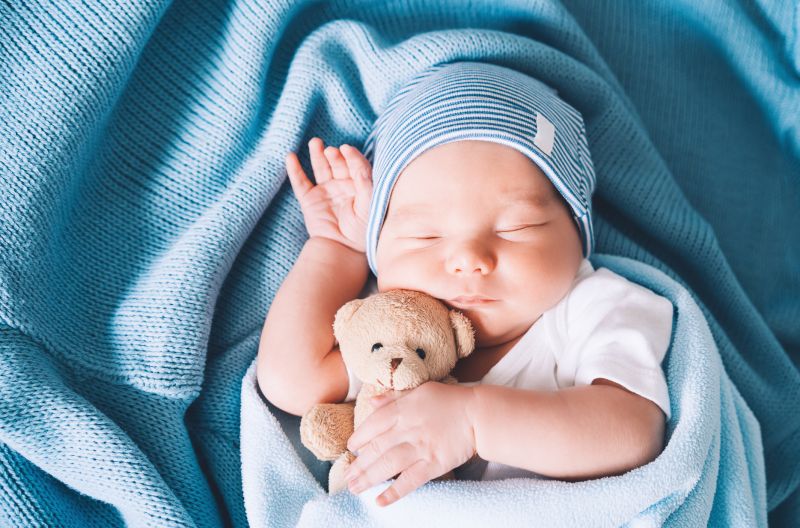 Are you thinking about starting or growing your family through adoption? If so, you're about to begin a unique journey. One of the good things about adoption in Missouri is that your personal experience with building a family can be beautiful.
Are you looking for reasons why adoption is a good thing in MO or asking, "Is adoption a good choice for me?" You should know we're here to help. You can get the information you need today by calling 1-800-ADOPTION or contacting an adoption specialist today through our free online form.
This guide is meant to help you answer one of the first questions any prospective adoptive family must answer: is it good to adopt a child in Missouri? Below you will find some common reasons growing families choose to pursue adoptions.
1. They've struggled with infertility and have been unable to have a biological child.
Couples who want to grow their family may find themselves wondering why adoption is good in MO after years of struggling with infertility. In fact, infertility is one of the most common reasons that prospective parents choose adoption. Many couples who want children attempt infertility treatments, but if the treatments don't work, they decide to pursue adoption.
Lindsey and Michael experienced a miscarriage and went through the IVF process without the desired results. However, they found their perfect path to parenthood through adoption.
"I just wish I had known it wasn't as daunting as I thought it would be," Lindsey says. "I'm glad everything happened the way it did, because we were matched with our son, and I feel like it was meant to be."
Infertility is never the end of your story. Adoption is a wonderful way to become a mom and dad, provide a foundation for a child to dream big and live a life full of opportunity while also giving a birth mother a chance at living a better life. Adopting a child is heroic, and you can begin that life changing journey today.
2. They have a medical condition that makes pregnancy or delivery dangerous.
In MO is adoption a good thing if you're medically unable to carry a pregnancy to term? Some women have conditions that make pregnancy dangerous to mother and child. In such cases, adoption gives families a way to start or grow a family.
3. They don't want to pass on inherited genetic disorders or diseases.
Another one of the reasons why adoption is good in MO is that it can let hopeful parents start a family without passing on genetic disorders to their children. Potential parents who can have biological children may be worried about their child being born with genetic diseases, so they choose to adopt instead.
4. They're a single parent who wants a family.
Some people know they want to parent but don't have a partner. In such cases, is adoption a good choice in MO? Many hopeful parents believe so. Instead of going through fertility treatments to have a biological child, they decide that adoption is right for them.
Single adoptive parent Kelli knew the challenges of single parenting, but she decided to adopt through American Adoptions because of the help and support she received.
"I knew it was going to be hard," Kelli remembers. "It was a lot of work, but I wouldn't change anything… The biggest thing about American Adoptions was having the social work aspect for me and the mom; that's the big picture her."
5. They're a same-sex couple who wants to raise a child
In MO, why is adoption good for LGBTQ couples who want a family of their own? It allows LGBTQ couples who can't have a biological child of their own to enjoy the experience of parenting. Adoption allows these couples to become parents by opening their home to a child through adoption.
6. They want to provide a stable, loving home for a child who needs one.
Adoption is all about providing safe, loving and supportive home environment to a child who needs one. This is one of many reasons why adoption is good in Missouri. It's an act of love and knowing that you can give a child the family they need is a great reason to pursue adoption.
7. They want to give pregnant women considering adoption a way to pursue their goals.
Many prospective birth mothers have other plans for their lives besides raising a child. Some simply don't have the means to raise a kid. One of the good things about adoption in MO is that it lets prospective adoptive parents help a woman reclaim her future by finishing school or reaching professional goals.
8. They want to help a friend or family member who can't raise a child right now.
Another one of the reasons why adoption is good in MO is that it allows willing prospective adoptive parents a chance to help a friend or family member who is pregnant but not in a position to raise a child. It's a benevolent act, and for those who want to build a family, adoption from a friend or family member is a win-win situation.
9. They want to help one of the many children living without permanent families.
More than 400,000 children in foster care in the U.S. are awaiting adoption. Some have experienced traumatic events and need a supportive family to give them a permanent home. This can be one of the best reasons why adoption is good in Missouri.
10. They want to give a child from outside of the U.S. a permanent home.
Around 15 million children are waiting for a family through international adoption. Why is adoption good in MO when you want to open your home to a child from another nation? Because every child has a right to be part of a family. When parents adopt internationally, they're fulfilling that need and offering a child the chance to thrive.
12. They want to raise an older child instead of an infant.
Not every prospective adoptive family wants to adopt an infant. In that situation, is it good to adopt a child in MO? Through foster care adoption, parents can adopt an older child, or even a sibling group. Regardless of the age of the adopted child, parents can rest assured they're providing them a family to provide love and support.
13. They wish to select their child's gender, race, or ethnicity.
Another one of the reasons why adoption is good in MO is that some agencies allow prospective adoptive parents to choose the gender, race, or ethnicity of their future child. Such limited preferences can result in a longer wait time, but for parents who want to select these characteristics the wait may not be an issue.
For adoptive parents Jeannine and Ryan, however, opening up their preferences in their Adoption Planning Questionnaire (APQ) helped them find the perfect match through American Adoptions.
"That opportunity to have experienced other cultures — we've found that there are so many really amazing and unique things that you find when you open your heart and your mind to people of different races and different cultures," Ryan says. "It was a natural acceptance."
14. They know people touched by adoption and know it's a great way to grow a family.
Many people know someone who has adopted or is an adoptee. For them, one of the good things about adoption in MO is knowing first-hand the kind of impact it can make on adoptees, birth mothers, and families. Some hopeful parents choose adoption for that reason.
15. They were adopted and want to have the same impact on a child's future.
For adult adoptees, one of the most compelling reasons why adoption is good in MO is that it gives them a way to positively impact the life of a child, just as their lives were changed by their adoptive parents. Adoptees know first-hand that there's no difference between a biological and adoptive parent's love, and they want to give a child the same opportunity that they had.
Why is Adoption Good in Missouri? [Parting Thoughts]
These are just a few of the reasons why adoption is a good thing in MO that you should think about when considering adoption. You may even have your own personal reasons for adopting, and that's perfectly fine. Everyone's journey is different.
If you're considering adoption and are ready to build your own family, you can speak with one of our skilled adoption professionals today by calling 1-800-ADOPTION or completing our online form. We look forward to helping you start your journey whenever you're ready.
Disclaimer
Information available through these links is the sole property of the companies and organizations listed therein. American Adoptions provides this information as a courtesy and is in no way responsible for its content or accuracy.