Adoption Stories in Missouri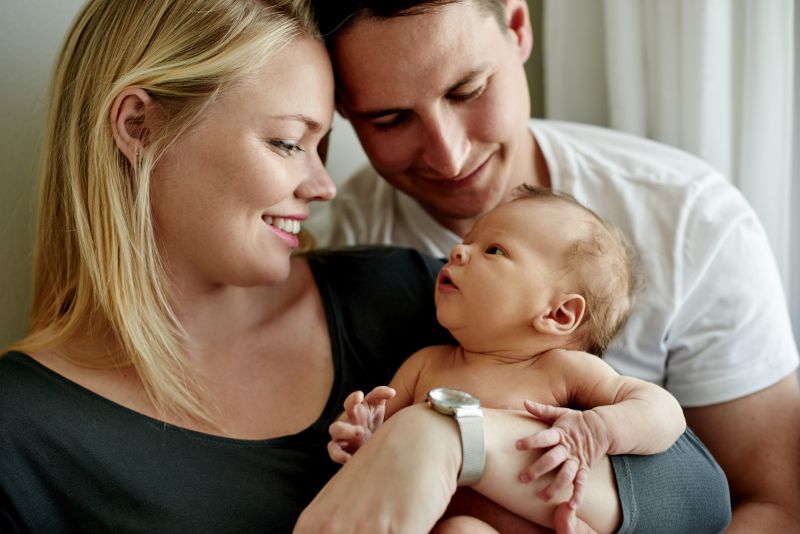 If you've been planning to build your family through adoption, you might be feeling alone or overwhelmed.
Fortunately, there are many adoption stories in Missouri that can show you exactly what to expect when you're starting the adoption process.
Whether you've adopted before or this is your very first time, reading adoption success stories in Missouri is one of the best ways you can prepare for your own adoption.
Keep reading to enjoy stories of adoption in Missouri, or call 1-800-ADOPTION now to speak with an adoption professional who can help guide you through the adoption process and help you with your journey.
Stories About Adoption in Missouri
When you're researching adoption stories in Missouri, you might be wondering whether anyone has felt like you as they've gone through adoption. The truth is that there are many families who have gone through adoption under various circumstances.
Keep reading to experience adoption stories in Missouri and throughout the US of families who dreamed of building their family through adoption and who made it happen.
Infertility Adoption Stories in Missouri
One common theme in adoption stories in Missouri is infertility.
Many families choose to turn to adoption after being unable to conceive a child on their own.
It's very important that any family who turns to adoption first go through the grieving process when it comes to their own infertility.
Once a family has grieved thoroughly, they can begin to experience all of the incredible aspects of adoption they read about in adoption success stories in Missouri.
One adoptive family experienced multiple adoption disruptions before welcoming their son to their family. Despite the setbacks, Kristin has a lot of love for her child's birth mother.
"I have not been able to find the right words yet to describe my love for our son's birth mom," she says. "It is instant. It is protective. It is bittersweet because I feel her loss in the deepest way I know how. I am so thankful we get to send her letters and pictures over the years. The truth is I would be sad if I couldn't. I am glad she chose to watch him grow up from afar."
Stories of Adoption in Missouri With Disruptions
While no one likes to think about the possibility of an adoption disruption, sometimes it does happen.
When you choose American Adoptions as your adoption professional, you can rest assured that you're in good hands. Our team offers free counseling and emotional support to birth mothers who want guidance and assistance throughout their pregnancy. We also help birth mothers by providing financial assistance to help with their living expenses during their pregnancy.
Of course, if a disruption does happen, we also offer risk-sharing insurance so that your investment is 100% protected. You will not lose money based on a disruption.
That said, sometimes, an adoption disruption does occur.
One family experienced a disruption before ultimately adopting their child. Reflecting back on the experience, the adoptive mom discusses how challenging it was.
"That was so heartbreaking to say the least," Krystal said. "I was thankful we had not seen the baby because I think that would have been a lot tougher. We were definitely heartbroken, but we knew that this is God's plan."
Krystal and Marc eventually welcomed their daughter Everly to their family. They're both very grateful to their daughter's birth mother.
"I just can't even put into words the gratitude we felt for her and knowing the amount of love she had to have for her child to be able to make that decision and know that she couldn't provide the life that she wanted her child to have," Krystal said.
When you're reading adoption stories in Missouri about disruptions, make sure you remember that when you choose American Adoptions as your adoption professional, our team will work tirelessly to ensure that your adoption experience is as smooth as possible.
Even if you experience an adoption disruption, keep in mind that many adoption success stories in Missouri do include disruption experiences.
Stories of Adoption in Missouri With LGBTQ Families
When you're thinking about your own future adoption story in Missouri, it's important to read other stories of adoption in Missouri, as well.
Reading other stories can help encourage you throughout the adoption process and help you to remember that even if you have setbacks, you'll eventually welcome a child into your family.
Joe and Adam are one couple that eventually became parents despite adoption setbacks.
As Joe and Adam navigated their adoption journey, they had to turn down an adoption opportunity that didn't match their APQ. While they were nervous about the decision, they eventually found the perfect birth mother for their family.
"It was definitely difficult, and we definitely had some anxiety about moving forward," Adam says. "That message that we got was, 'You have to stick it out, and the right opportunity will come along. It will probably take longer than you want it to, but you make it happen.'"
Starting the Adoption Process
If you've been planning to welcome a child to your family through adoption and you're ready to prepare for your own adoption story in Missouri, it's time to get started.
Reach out to American Adoptions today by calling 1-800-ADOPTION to find out how we can help you begin your adoption journey.
Disclaimer
Information available through these links is the sole property of the companies and organizations listed therein. American Adoptions provides this information as a courtesy and is in no way responsible for its content or accuracy.