How to Finalize Your Adoption in Missouri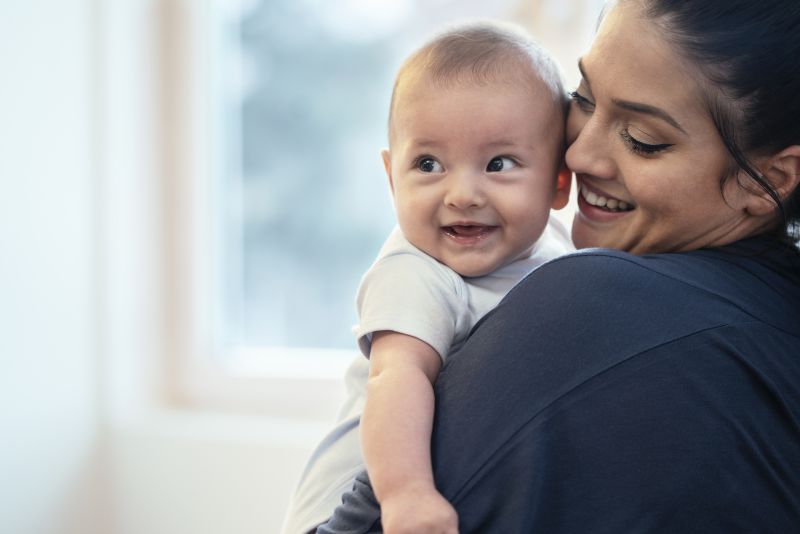 The Missouri adoption hearing is an important and exciting day. After all, this process marks the official completion of your legal adoption in Missouri. And once it's over, your child will be a permanent, legal member of your family!
But, you're probably wondering, how is adoption finalized in Missouri? And, what are the steps you need to take before you can get to the finish line?
Here, we'll go over everything you need to know as a hopeful parent in Missouri. But if you'd like to talk right one of our specialists, then you can always fill out our free information form. And like any legal article, it's important to remember that state laws can vary widely. When in doubt, always seek the expertise of an experienced Missouri adoption attorney.
In the meantime, here's what you should know about your Missouri adoption hearing and other legal requirements.
How is Adoption Finalized in Missouri? [The Requirements]
Before your adoption can be legally finalized, you must meet all state requirements. While every state is different, here are some general requirements that you'll need to know.
The Termination of Parental Rights
Both parents must have their rights legally terminated before the adoption can proceed. Because of this, this could be considered the most important step before receiving your adoption decree in Missouri. You should know that parental rights can be terminated voluntarily with the consent of both of both parties, or they can be terminated involuntarily as determined by the court. Either way, the adoption cannot be finalized without this step.
In Missouri, birth parents must wait at least 48 hours before they can sign their adoption paperwork. Up until this point, they still have the right to change their mind about the adoption, should they choose to.
Indian Child Welfare Act (ICWA) Clearance
The Indian Child Welfare Act (ICWA) is a federal law that helps preserve American Indian Tribes and families. It governs the removal and placement of Indian children in the United States. Because of this, there are certain legal proceedings that must be met involving any Indian child who is a member of a federally recognized tribe. All this must be don't before you receive your Missouri certificate of adoption.
Interstate Compact on the Placement of Children (ICPC) Clearance
If you are adopting a child from another state, then there are certain legal requirements that must be met before you can return to your home state. ICPC ensures that all regulations were followed in both states and that the adoption is completed ethically and legally. While you may have to spend some time waiting in another state, you'll receive your final adoption decree in Missouri before you know it.
Post-Placement Visit Requirements
After your child has been placed with you, you'll be visited once again by your home study provider. As you can probably imagine, this is done to make sure everyone is adjusting well to life with the newest member of your family!
In Missouri, there is a required 6-month post-placement period. During this, your home study coordinator will provide the adoption courts in Missouri with a post-placement assessment. These assessments are, basically, like a continuation of your previous home study visits. They will show to the court that adoption is in the child's best interests and it will report on the emotional, physical and psychological assessment of your child.
If you have any questions about Missouri post-adoption services, please reach out to your home study provider to learn more about what to expect.
Your Missouri Finalization Hearing
After your post-placement period, you will be asked to appear in court to finalize your adoption. This is one of the biggest days to get excited about for adoptive families.
Your social worker and adoption attorney will let you know when exactly your Missouri adoption hearing will take place. You'll likely be able to invite some of your closest friends and family to help celebrate that day with you, too.
Before the proceeding, your adoption attorney will provide all of the Missouri court documents for adoption for your hearing in advance, so you don't need to worry about bringing anything beforehand. The judge will review everything ahead of the hearing to make sure everything is in order. This means that the proceeding is usually fairly brief, lasting about 30 minutes to a full hour.
During your hearing, here's what the Missouri final adoption timeline looks like:
You, your spouse, your attorney and possibly your social worker will stand in front of the judge to be sworn in.
Your attorney will ask you to introduce yourself. There, you'll answer some brief questions about yourself and your motivations for adoption. You'll confirm to the judge that you're ready and able to provide a stable home for your child.
If you're adopting an older child through foster care or international adoption, they will need to give their consent as well, according to Missouri state laws.
Afterward, the judge will conclude the hearing by signing the final adoption decree in Missouri.
Finally, it's time to celebrate!
The adoption finalization hearing is an exciting day for you, your friends and family. So, remember to enjoy it! Many families bring their own camera so that they can remember this day for years to come.
Although your finalization hearing is complete, it doesn't mean that your adoption is completely over. Don't forget that you'll need to apply for your child's social security card and any adoption-related paperwork for you taxes. You can also take this time to nurture your relationship with the birth parents and their family.
And most of all, don't forget that you can always reach out to American Adoptions. We're here to guide you through every step of your adoption process, and that includes post-placement services in Missouri.
Because of our personal experience with adoption, we know how important every step is. Our staff is made up of adoptive families who have been in the same position you're in right now, as well as birth parents and adoptees. So, no matter who you talk to, you'll find someone who knows exactly what you're going through during your Missouri adoption hearing.
For all these reasons and more, adoptive families, like Bruce and Talia, choose us for their adoption in Missouri.
"We went to a lot of local agencies, and we felt like they just didn't seem to be as comprehensive," Talia remembered. "American Adoptions was a one-stop shop and made us feel a lot more comfortable. They answered our questions. It felt like a very professional and welcoming organization, so it just felt like the right choice for us."
To learn more about how adoption is finalized in Missouri, please feel free to contact us through our free online form or reach out to your adoption attorney to learn more.
Disclaimer
Information available through these links is the sole property of the companies and organizations listed therein. American Adoptions provides this information as a courtesy and is in no way responsible for its content or accuracy.