Understanding Adoption Agencies in Missouri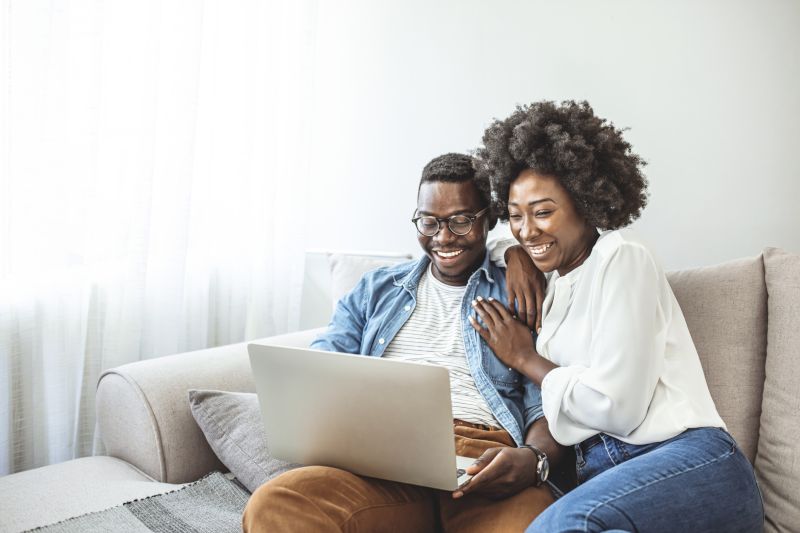 Have you considered starting your family but aren't sure where you should start? Adoption provides many couples a way to grow their families. By becoming an adoptive parent, you can provide a child with a stable, loving home. Adoption agencies in Missouri play an instrumental role in the process by providing services to help you do just that.
If you think you may be ready to open your home to a waiting child, the best child adoption agencies in Missouri can help make your adoption dreams come true. Many birth parents and prospective adoptive families work with American Adoptions in Missouri.
Unlike the average local adoption agency in MO, American Adoptions has the reach and resources of a national adoption agency. However, we also offer the kind of personalized service you'd expect from local adoption agencies in Missouri. For nearly 30 years, we've helped create successful adoption scenarios, and we'd love to put that experience to work for you.
If you'd like to speak with one of our adoption specialists today, simply call 1-800-ADOPTION. You can also complete our online form to get your personal adoption journey underway.
For now, this guide will help you learn about the different adoption agencies in Missouri, what they do, and why American Adoptions is best equipped to provide the services you'll need to navigate the adoption process.
What are the Types of Adoption Agencies in Missouri?
Every adoption is unique. Beyond that, there are several types of adoption with varying requirements for the parties involved. Fortunately, there are adoption agencies in Missouri that help prospective adoptive families bring their adoption dreams to reality. They include private infant adoption agencies, international adoption agencies, and foster adoption agencies in MO.
Domestic Adoption Agencies in Missouri
Domestic private adoption describes a type of adoption in which a birth mother places her child with an adoptive family shortly after birth. Private adoption agencies in Missouri usually work on these kinds of adoption, as they connect birth parents with hopeful families, arrange communication between the parties, and perform the home study.
Many birth mothers and adoptive parents find that American Adoptions is the best adoption agency in Missouri because we offer the resources of a national adoption agency provided by a team of compassionate professionals who have their own adoption stories. Our specialists are committed to helping make your adoption wishes come true.
Foster Care Adoption Agencies in Missouri
Maybe you're a hopeful adoptive parent who wants to adopt an older child. If so, foster care adoption offers a great way to grow your family and give a waiting child the gift of a stable, loving home. There are adoption agencies in Missouri dedicated to placing children in foster care with adoptive families, and they're known as foster care adoption agencies in MO.
The average foster care adoption agency in Missouri is operated by the state under specific guidelines. Because adoption is a secondary goal of the foster care system, the primary focus is always reunifying the child in foster care with their birth parents. However, if that isn't possible, adoption becomes a viable way to give a child the home they deserve.
International Adoption Agencies in Missouri
If you're considering adopting a child from outside of the U.S., you'll need to work with a specific kind of MO adoption agency known as an international adoption coordinating agency in Missouri.
The rules surrounding international adoption are often more complicated than those that govern domestic adoption. That's why you must have a Hague-accredited international child adoption agency in MO to guide you on your journey. Such children adoption agencies in MO will help you meet the adoption requirements in both the U.S. and the home country of the child.
Working with Adoption Agencies in Missouri
Adoption is a complicated legal process that may be influenced by many social and economic factors. In other words, there are emotional aspects of adoption that must be negotiated, in addition to the many legal and regulatory concerns embedded in the adoption process.
Few prospective adoptive families begin their adoption journeys as experts in the process, which is why engaging with an adoption agency in Missouri early on is critical. Having a MO adoption agency on your side can significantly streamline the process and improve your chances of finding your ideal adoption scenario.
Licensed child adoption agencies in Missouri guide you through all parts of your adoption process to ensure everything is done legally and ethically. At American Adoptions, many of our specialists are birth parents, adoptive parents, or adoptees themselves, so we know what's necessary to create successful adoptions for everyone involved.
Again, no two adoptions are the same, and that can also be said about adoption services in Missouri. There must be a wide range of agencies to cover all adoption options. Read on to learn a little more about what these adoption agencies in Missouri do.
How Adoption Agencies in MO Find the Perfect Adoption Opportunity for You
Possibly the most important task that private adoption agencies in Missouri fulfill for prospective adoptive families is finding adoption opportunities that meet the needs of everyone involved.
Missouri adoption agencies help prospective adoptive couples locate birth mothers seeking to place a child for adoption. Your specialist with your Missouri adopting agency can help you create an online profile that gives birth mothers a peek inside your family and the life their child will enjoy in your home.
One of the reasons that American Adoptions is considered the best adoption agency in Missouri is that our staff members are also trained as media specialists. They'll be with you from start to finish as you put your online profile together. They'll help with anything from polishing your content to helping you create your own video profile.
How do adoption agencies in Missouri assist in the home study process?
The home study can be intimidating for hopeful adoptive parents, but it plays an important role by evaluating the home and quality of life adoptees will enjoy. Your MO adoption agency will be your biggest ally during the process by coaching you and making suggestions to help you establish an even better home for a potential adoptee.
The home study includes home visits, interviews, background checks on those who live in the home, and reviews of financial and medical records. Your adoption agency will advise you throughout the process and offer constructive feedback where needed.
Not every adoption agency in MO is licensed to perform home studies, but American Adoptions is one of the full-service adoption agencies in Missouri that can conduct your study. That means that if you work with American Adoptions, you won't need a separate home study provider.
What Services are Offered by American Adoptions in Missouri?
Some adoption agencies in Missouri offer a long list of services to both birth parents and prospective adoptive families, while others have a more limited scope. However, at American Adoptions, we pride ourselves on offering everything you'll need from a MO adoption agency to complete your adoption.
Identifying adoption opportunities and completing the home study is important to the success of any adoption. But American Adoptions truly goes a step above by offering resources like counseling, birth parent financial assistance, and administrative support.
Here are just a few of the comprehensive services offered by our full-service adoption agency in Missouri:
A Risk-sharing program for adoptive parents providing birth mothers with financial assistance
24-hour, 7-day-a-week support from our experienced adoption specialists
Expert counseling and guidance through every part of the adoption process
Help with creating an adoption profile
Arranging for birth mother financial assistance when necessary
Facilitating communication between birth mothers and prospective adoptive families
As you can see, there's a long list of benefits you'll get from choosing American Adoptions as your Missouri adoption agency. We provide everything you need to see your adoption through to finalization. It's easy to see why many birth mothers and prospective adoptive families have chosen to work with American Adoptions over the last three decades.
Finding the Best Adoption Agency in Missouri [Next Steps]
As a prospective adoption family, one of the most important first steps on your journey will be finding the right adoption agency. There are many types of adoption agencies in Missouri, but not all of them fit your specific needs.
At American Adoptions, we offer a full range of resources while helping you experience an ethical, successful, and fulfilling adoption experience. Our staff members are committed to serving you with decades of experience and the compassion to guide you through the entire process.
If you want to learn more about working with American Adoptions, you can speak with one of our adoption specialists today by calling 1-800-ADOPTION or completing our online form.
Disclaimer
Information available through these links is the sole property of the companies and organizations listed therein. American Adoptions provides this information as a courtesy and is in no way responsible for its content or accuracy.