Closed Adoption in Missouri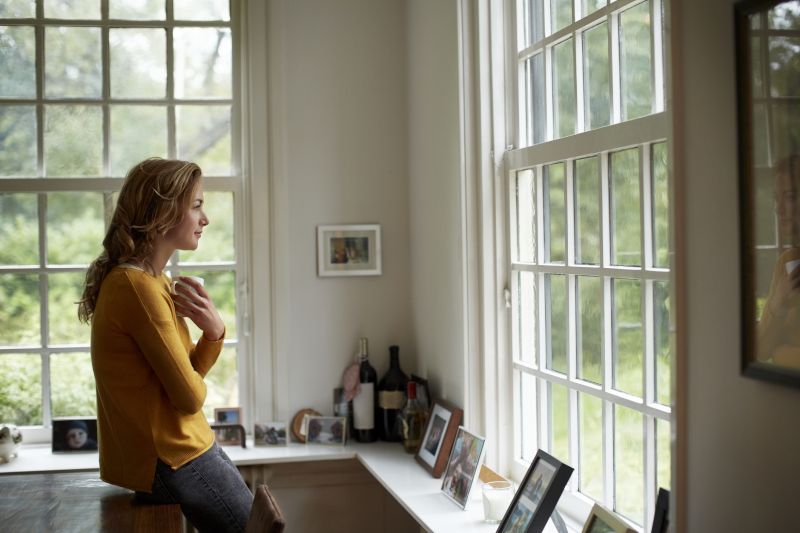 Families who hope to welcome a child through adoption may have heard the terms "closed adoption" and "open adoption."
It's important to understand the differences between each type of adoption in order to decide what will be best for you and your family at this time. While most modern adoptions are open adoptions, some birth parents still prefer to choose closed adoption in Missouri.
If you're trying to define closed adoption in Missouri, keep reading to find out what you need to know or give us a call at 1-800-ADOPTION to speak with an adoption specialist today.
What is Closed Adoption in Missouri?
When a birth mother makes the loving decision to place their child for adoption, they might be worried they'll never see their child again. With open adoption, a birth mother doesn't have to feel afraid or scared. They'll be able to watch their child grow up through pictures, videos and in-person visits.
With closed adoption in Missouri, birth mothers and adoptive families will have no contact once placement occurs. In many cases, birth parents and adoptive parents will not exchange any sort of identifying information at all, including last names.
In the past, many families opted for closed adoption in Missouri, but this can lead to stress and anxiety for adoptees as they grow up. It's natural for adoptees to have questions about why they were placed for adoption, but when an adoption is closed, adoptees will not have the opportunity to ask these questions.
Reasons to Choose a Closed Adoption in Missouri
Most adoptions that take place today have an emphasis on openness.
For adoptees who want to access closed adoption records in Missouri, finding answers as to where they came from or what their heritage is can be quite tricky and complicated. Additionally, with closed adoption in Missouri, birth mothers will not have the opportunity to keep in touch with their child's adoptive family.
This can lead to stress and trauma for everyone involved.
That said, the ultimate decision of whether to pursue open or closed adoption in Missouri is up to the birth mother.
Some birth mothers do feel that closed adoption in Missouri will be best for their personal situation. It's their right to choose a closed adoption.
For example, a birth mother might choose closed adoption in Missouri if they:
Want to have complete closure after placement
Are in an unsafe situation
Do not want their family or friends to know they placed a child for adoption
The most important thing to remember is that the type of adoption is completely open to the birth mother and what they feel most comfortable with.
What Adoptive Families Think About Open Adoption
It's no secret that open adoption can be difficult but rewarding. It's also something that requires flexibility. One adoptive father described communicating with his child's birth mom during COVID-19 lockdowns. "Like every other American, we're using Zoom meetings and Facetime. We're still finding ways to make those connections."
Another adoptive family has advice for anyone planning an open adoption. "Don't be someone that you think someone wants to choose. Just be yourself," Talia says. "I think most people go into [adoption] trying to show themselves in the best light, and it doesn't come off as authentic. People feel that it's not authentic, and that's what keeps you from making the connections you need."
Birth Parents: What Open Adoption Means
Lyndsey chose adoption for her daughter and appreciates that open adoption means she can watch her daughter grow up. "I want both of my daughters to be able to do anything they want to do and know that they're able to do that — to not have any fears," Lindsey said. "I hope that Charlotte knows how much I love her, even though I placed her for adoption."
Birth parents Matthew and Frances also chose adoption for their child. They both appreciate knowing that as their child grows up, they'll be able to keep in touch with the adoptive family. For them, open adoption means receiving the reassurance that they made the right decision and that their child is in good hands.
Getting Started
It's important to keep in mind that most adoption professionals no longer recommend closed adoption in Missouri. Instead, most modern adoption professionals encourage adoptive families and birth mothers to have openness in adoption so they can communicate throughout the child's life.
If you'd like to know more about closed adoption statistics in Missouri or you have questions about closed adoption facts in Missouri, it's time to reach out to an adoption professional who can help.
Here at American Adoptions, we want you to have an adoption experience you'll never forget.
Call our team of experienced adoption professionals now at 1-800-ADOPTION so we can talk with you about making your adoption dreams become a reality.
Disclaimer
Information available through these links is the sole property of the companies and organizations listed therein. American Adoptions provides this information as a courtesy and is in no way responsible for its content or accuracy.