Missouri Adoption Home Study [3 Requirements]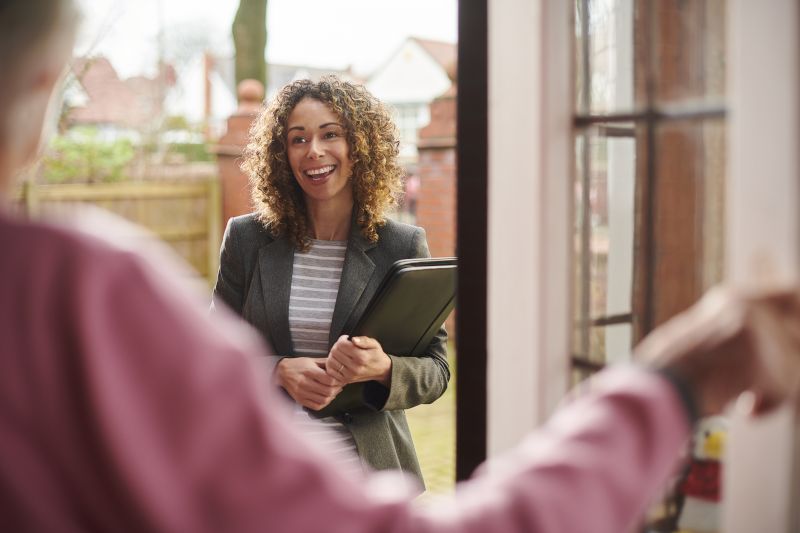 You can complete your home study for adoption in Missouri without feeling anxious and overwhelmed.
The home study is about more than your home - it's actually a character and lifestyle study. If you're considering adoption today, we can help you successfully complete your home study for adoption in Missouri.
The three parts of a home study include:
Completing documents

Visiting your home

Inspecting your home
American Adoptions of Missouri has a staff made up of adoptive parents, birth parents and adoptees. We have personally experienced adoption, which means we know what you're going through. Our adoption team can provide the best support and guidance so that you can feel confident, calm and hopeful.
If you'd like to contact an adoption specialist at our agency, you can contact us online at any time. In the meantime, we've created this guide to help you understand all the ins-and-outs of the home study for adoption in Missouri.
How to Complete Your Adoption Home Study for Adoption in Missouri
We know that this process may seem like a test to find your faults, but it is actually the opposite. A home study determines the level of safety and comfort in which you already live, so relax and be yourself.
At American Adoptions, we are able to put you at ease because we work as a team during the adoption home study. We know that if you are safe and healthy at home, then your child will be safe and healthy, too.
Adoption Home Study Documents [How to Prepare]
Preparation is often the key to being comfortable during your adoption home study in Missouri. You can complete much of the required documentation and paperwork beforehand. Here's a helpful Missouri adoption home study checklist if you'd like to get started:
You will need your basic proof of identity and demographics such as driver's license, social security card, birth certificate, marriage certificate, etc. If you do not have those documents available you can speak with your adoption specialist to learn if there are substitutions for some documents.

Visit your doctor to request health records of physicals and medical histories for you and your family members. If anyone in your family has received treatment for mental and behavioral health conditions, you must also get those records for your home study.

Your financial situation is important to document because you must be able to provide for your family through a stable income. Documents such as tax returns, pay stubs and income statements are required as a part of your home study process.

Each prospective adoptive parent will be asked to submit written statements about yourselves and why you have chosen to pursue adoption. This is your chance to tell your adoption specialist all about you, and also to serve as a friendly reminder during the stress of the adoption process why you are choosing to adopt.

Background checks are an important part of the Missouri adoption home study process. If you have a criminal record, this does not mean you are ineligible to adopt a child, but you must speak with your home study specialist so that they can make the proper determination about your fitness to bring a child into your home.
If you are not sure about how to obtain or complete your documents, please talk to your adoption specialist to get help. You can contact an adoption specialist online at any time.
Missouri Adoption Home Study Interview [What to Expect]
Your home study specialist needs to know if you and your family are ready to include a child in your daily life routine. This is why your home study specialist will interview each member of your family one-on-one.
It can be intimidating to have an interview, but don't worry. Your home study specialist only wants what is best for your family and your future child. You can feel comfortable with the home study specialist and at ease to communicate naturally.

These interviews will likely take place in your home and will include questions about your social history, religious practices, understanding of adoption, parenting philosophy, work and school schedules and more. If you would like to know specific assessment questions, you can speak with your adoption specialist to learn more.
The Home Inspection [How it Works]
All parts of the home are inspected, inside and out, during your adoption home study in Missouri. For information on the standards of a home inspection, speak with your adoption home study specialist to find out more.
Your adoption home study specialist will assess the location of your home, the safety of the property, the structural parts of the building and tour each room of your home.

The pre-placement adoption home study occurs as a part of your eligibility process.
Once approved by your home study specialist, you will receive a copy of your preplacement home study for you to review. If you have any questions or need to make any changes, you will work with your adoption specialist to correct and update your home study before it becomes a finalized document.
The approved home study document is a living document, which means it needs an update if it expires before an adoption opportunity is presented. It also needs updates each time a major event occurs in your life, such as the addition of a child, moving to a new home or marital status changes at any point in the adoption process.
What About Adoption Post-Placement Visits?
While technically not a part of your home study, your post-placement visits will occur during your first six months after placement, before adoption finalization. It is common for the same home study provider to conduct your post-placement visits.
How American Adoptions Can Help You with the Adoption Home Study in Missouri
What does your domestic newborn adoption home study professional do?
Your adoption home study specialist will perform your home inspection, conduct interviews of all family members and collect your required documentation. Because we are a fully licensed Missouri adoption agency, American Adoptions is able to provide these services.
But, there are more than just the required services. You deserve to feel prepared and confident. Because our staff has professional and personal adoption experience, we can give you the best guidance and support.
We know how adoption in Missouri works, and we've experienced the life-changing impact of adoption firsthand. From being prepared ahead of time to navigating challenging emotions, you will always have the support you need with our agency.
If you'd like to learn more about completing your adoption home study in Missouri, you can contact us online today.
Disclaimer
Information available through these links is the sole property of the companies and organizations listed therein. American Adoptions provides this information as a courtesy and is in no way responsible for its content or accuracy.