What is Adoption in Missouri?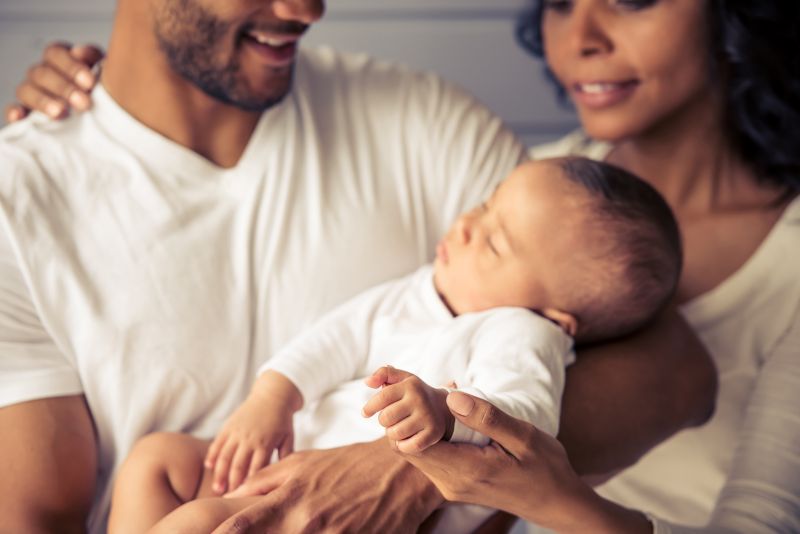 If you've been looking for ways to build your family, chances are you've considered adoption.
Many couples and single adults turn to adoption as a wonderful way to build their family. Adoption offers a lot of control in the family-building process. You'll be able to choose whether you adopt a boy or a girl, whether you adopt a baby or an older child and whether you adopt someone from within your home state.
Even if you know a little bit about the adoption process, chances are that you have some questions.
Maybe you've been wondering, "What is adoption in Missouri?" Perhaps you're trying to figure out what adoption might look like for you personally.
No matter what your adoption questions are, your first step should be reaching out to an adoption professional who can help answer your questions, such as "What is private adoption in Missouri?"
Call 1-800-ADOPTION now to speak with an adoption specialist anytime, or keep reading to find out, "What is an adoption in Missouri?"
What is Adoption in Missouri?
Simply put, adoption is the process of welcoming a child into your family that you did not personally give birth to.
When a birth mother makes the loving decision to place a child for adoption, she has the opportunity to select a hopeful adoptive family for their child.
The birth mother signs over their legal rights to the child, which means that the adoptive parents will become the baby's legal parents.
How Does Adoption Impact the Triad?
There are many different people involved in any adoption, including social workers, lawyers and, of course, the adoption triad.
The "triad" consists of:
The birth mother
The adoptive family
Each person involved in an adoption will have a different experience; however, the goal is that each person walks away with a positive experience and good memories surrounding the adoption.
For the birth mother, adoption can offer many benefits, including the chance to pursue their own goals. Some birth mothers choose adoption because they aren't ready for parenting. They might want to do other things, such as pursue a career or education. Other birth mothers might not feel they're in a good position to raise a child. They want their baby to have the best opportunity to grow up in a loving family.
One birth mother, Lindsey, chose American Adoptions for her adoption. She says, "I knew that what I was doing in placing in Charlotte for adoption was 100 percent out of love. I loved her so much that I had to be selfless."
Many adoptive parents wonder, "What is private adoption in Missouri?" They want to know, "How will this impact me?" For adoptive parents, adoption means the chance to become a parent. Sometimes, families choose adoption after years of struggling with infertility. Other hopeful adoptive families know right away that they'd like to choose adoption as the best way to build their family.
Of course, the adoption triad also includes the adoptee. If you're wondering, "what is an adoption in Missouri?" make sure you consider the adoptee's perspective. Adoptees are unique because they grow up with two families: their adoptive families and their birth families. Many adoptees grow up in an open adoption, which means they have the opportunity to get to know their birth families and their adoptive families alike.
What Does Private Adoption Look Like?
As you ask, "What is an adoption in Missouri?" you might be curious about the different types of private adoption – as well as what it looks like for you.
Private adoption has many benefits for adoptive families, including:
The chance to welcome a child into your family
The opportunity to meet and connect with your child's birth mother before the baby is born
A unique chance to help a birth mother who wants to find the perfect family for their baby
The opportunity to make specific choices about the baby you'd like to welcome, including their gender and heritage
Adoption looks different for each family.
When you make the loving decision to welcome a child to your family through adoption, you'll need to ask yourself, "What is private adoption in Missouri?"
As you consider adoption for your family-building option, you'll need to decide whether you want to pursue an:
Starting the Process of Private Adoption
If you've been thinking about starting the adoption process, chances are that you still have questions, such as:
What is private adoption in Missouri?
Am I ready for private adoption?
How can I start the adoption process?
What steps do I need to take to begin?
What is the adoption process in Missouri?
The right adoption professional can help answer all these questions and more.
Reach out to American Adoptions today by calling our team at 1-800-ADOPTION. We'd love the chance to work with you to start building your family
Our adoption agency offers:
A 96% success rate
Lots of experience – we've helped create 13,000 families
800x more marketing than our leading competitors
Team members who have adopted children
Team members who are adoptees
Team members who are birth parents
Call 1-800-ADOPTION today to find out how we can help you become a mom or a dad.
Disclaimer
Information available through these links is the sole property of the companies and organizations listed therein. American Adoptions provides this information as a courtesy and is in no way responsible for its content or accuracy.