Understanding Foster Care Adoption in Missouri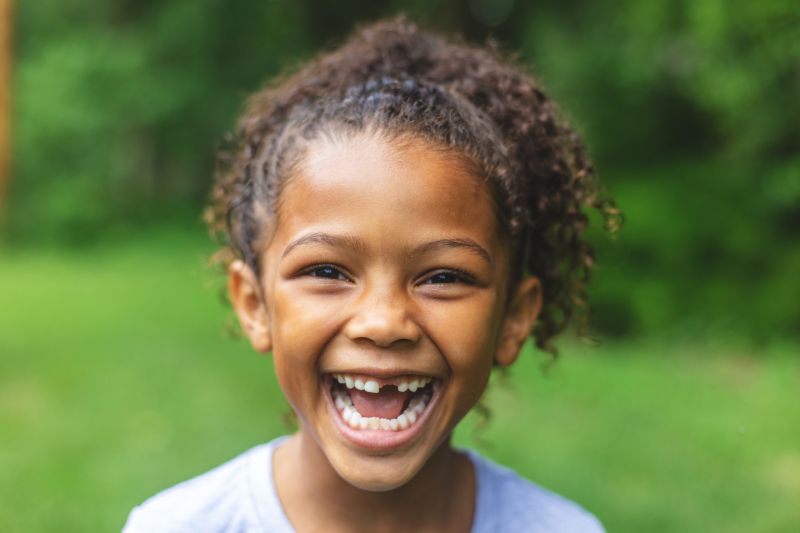 Have you thought about starting a family but aren't sure you want to adopt an infant? Fortunately, for prospective adoptive parents interested in adopting an older child, adoption through foster care in Missouri offers an excellent path to family growth.
Adopting from foster care in Missouri is often a satisfying way to build your family. Though private domestic adoption provides can provide a shorter path to adoption and maximum control over your journey, there are many positives associated with adoption through foster care in MO. There are also some possible areas of concern that families thinking about MO foster parent adoption should consider.
Our goal in this guide is to familiarize you with the process, why some families choose foster care adoption in MO, and what potential challenges exist.
If you're not sure how you'd like to begin your adoption journey, a good first step is speaking with an experienced adoption professional. We can help with that. To speak with one of our compassionate adoption professionals today, simply call 1-800-ADOPTION or complete our online form.
What is Foster Care Adoption in Missouri?
Foster care adoption in Missouri is adoption involving a child in foster care whose biological parents' rights have been legally terminated. The child can be adopted by their foster parents or another adoptive family that has met the state's eligibility requirements. Some families pursue a straight adoption through foster care in Missouri, and others first pursue a form of MO foster parent adoption called fostering to adopt.
There are approximately 13,000 children in Missouri's foster care system, and many of them are eligible for adoption at any given time. American Adoptions only works on domestic infant adoption, but we know not everyone wants to follow that path. Some families choose to pursue adoption from another nation through international adoption, while others prefer to build a family through foster care adoption in Missouri.
How Does Adopting from Foster Care in Missouri Work?
In Missouri, adoption through foster care works much like state foster care adoption in other states. First, a child must be put into the foster care system, which can happen for any number of reasons that create adverse conditions for the child. The primary goal of the foster system is to reunite the biological parents with their child once corrective actions have taken place.
For some prospective parents, the possibility of missing an adoption opportunity due to biological family reunification makes adoption out of the foster care system in MO a less viable option. In such cases, domestic infant adoption may be a better choice since there is no similar reunification issue in private adoption.
Once the potential for reunification is exhausted, and the parental rights of the biological parents have been terminated, the state usually first turns to the child's relatives to locate a permanent family to adopt them. When that's not an option, foster family adoption in MO can move forward.
What are the Steps for Foster Care Adoption in Missouri?
Every situation is unique, and this process can vary based on the child's circumstances and the parents' chosen method of adopting out of the foster care system in MO. In general, families will need to follow these basic steps below for foster system adoption in MO:
Step 1: Determine Your MO Foster Care Adoption Goals
Once you've decided that Missouri foster care adoption is the way to go, you must decide which path you'd like to pursue. Are you primarily interested in becoming a temporary foster parent, fostering to adopt, or pursuing direct adoption in foster care in MO? Your answer will influence your future steps.
Step 2: Contact a MO State Foster Care Adoption Professional
Adoption professionals are your guide, and most trusted support during the process. There are specialized public agencies that facilitate foster care adoption in Missouri, and you'll need to contact them to begin the process. Unlike private domestic adoption, you won't be able to choose an agency that you're most comfortable with, which can be a sticking point for some prospective parents.
Step 3: Attend MO Adoption Foster Parent Training
Most foster and adoptive parents must attend pre-adoption parenting classes before moving forward with foster parent adoption in MO. That training includes:
PS-MAPP (Permanence and Safety-Model Approach to Partnerships in Parenting)
PRIDE (Parent Resources for Information, Development and Education.)
Step 4: Apply for Adoption Through Foster Care in MO
Your next step in the process is applying for adoption through foster care in Missouri. You'll be asked to provide information regarding your life and your experience with children. You'll also need to undergo child abuse and neglect checks and a background check.
Step 5: Complete the home study
The adoption home study is one of the most important parts of any adoption journey, and that's no different with foster care adoption in Missouri. Prospective foster or adoptive parents must undergo a Missouri home study performed by a licensed home study professional, as is the case with any form of adoption.
Step 6: Wait for placement
If you want to foster while awaiting an adoption opportunity, your wait time will be short. There are about 13,000 waiting children in the foster system in MO, and around 1,500 need homes now. If you're only considering direct foster care adoption in Missouri, your wait for a match may be much longer than with private domestic adoption.
What are the Requirements for Foster Care Adoption in Missouri?
The requirements for foster care adoption in Missouri do differ from the qualifications for private domestic adoption. To be eligible for foster care adoption in MO, potential parents must meet these requirements:
Be in good physical and mental health
Be a minimum of 21 years old
Be employed or have a steady source of income
Reside in a home that complies with MO licensing standards
Successfully pass child abuse and neglect checks and criminal record checks
The marital status of those who pursue adoption through foster care in Missouri isn't important to the state. Prospective parents can be married or single and having previous children doesn't impact your eligibility for foster care adoption in Missouri.
The Pros and Cons of Foster Care Adoption in MO
Adopting from a foster agency in Missouri can be a great way to start your family when you aren't guided to adopt an infant. It can be a satisfying experience, but consider these pros and cons of foster care adoption in MO before deciding.
Pros of Foster Care Adoption in Missouri
Short timeline for placement if fostering to adopt: There are usually more children waiting for adoption in foster care than potential adoptive parents in the state. Kids deserve a stable, loving home, a supportive family, and an opportunity to become who they're meant to be. Missouri foster parent adoption lets you provide a waiting child with all those things. If you opt for fostering to adopt, there's a good chance you'll have a child placed in your home soon after meeting the requirements. However, direct adoption through foster care in MO may result in a significantly longer wait time than is common in private domestic adoption. For example, the average wait time with American Adoptions is 9-12 months, but straight adoption through foster care in MO may take years.
Disrupted adoptions are uncommon: A disrupted adoption can be devastating for all parties. Missouri foster care adoption carries a reduced risk of disrupted adoption because children in foster care aren't eligible for adoption until the parental rights of their biological parents are terminated. That's why there's little chance a parent will try to regain custody of the child in the future in a foster care adoption in MO. However, it's worth noting that with American Adoptions, disrupted adoptions are quite rare, as we do our best to prevent them by pre-screening birth mothers and offering counseling and support as they process their decision. We also protect prospective adoptive parents from disrupted adoption through our Risk-Sharing program, which refunds your adoption costs in the event of an adoption disruption.
Reduced overall cost: Domestic and international infant adoptions are expensive (almost $50,000 in some cases.), which can be an obstacle to family growth for some hopeful parents. Foster care adoption in MO is significantly less expensive, and there's even financial assistance available to offset the cost of adopting a kid from foster care.
Cons of Foster Care Adoption in Missouri
Difficult childhood circumstances can be traumatic: Many children awaiting adoption through foster care in MO experienced significant prior hardship. Therefore, some children in MO foster care adoption experience difficulty in their new circumstances. That could require them to work with a counselor, resulting in additional investments of time, emotion, and funds as you assimilate the child into your home. That's not the case with a private domestic infant adoption. Your child will grow up from infancy in the home you provide. They can also benefit from open adoption, which often helps adoptees overcome feelings of rejection and grief.
Extra steps involved: With foster care adoption in MO, you are required to undergo additional training that isn't always required for parents pursuing private domestic adoption. Those additional steps may slow down the process and can be difficult for hopeful parents to work into their schedules. For example, the PS-MAPP training spans 10 weekly sessions. There is no such required training for private domestic adoption, however.
Fostering-to-adopt is sometimes emotionally difficult: It's common for hopeful parents pursuing foster care adoption in MO to begin their journey by "fostering to adopt" if the child's parents retain their parental rights. But termination of parental rights doesn't always happen. That can be difficult for an adoptive family to process. The agencies charged with managing foster care adoption in Missouri are focused on restoring children in foster care to their birth parents, and adoption is secondary and must wait until the parental rights of the birth parents are exhausted. That can lead to disappointment for would-be adoptive parents, especially if an opportunity for permanent adoption through foster care in MO never comes. That's not true of private domestic adoption. Once adoption papers are signed by the birth parents, your child will become fully yours to love and raise.
Final Considerations on Foster Care Adoption in Missouri
Foster care adoption in MO is a kind, loving act. Opening your home to a child through MO foster system adoption provides a way to grow your family and give a deserving child the home they need.
If still aren't sure whether MO foster care adoption appeals to you, we'd love to help you explore your options. To talk to an experienced professional today, simply complete our online form or call 1-800-ADOPTION.
Disclaimer
Information available through these links is the sole property of the companies and organizations listed therein. American Adoptions provides this information as a courtesy and is in no way responsible for its content or accuracy.