1-800-ADOPTION
Thank you for viewing our profile
If you would like to learn more about us, please call 1-800-ADOPTION (2367846), fill out the form at the bottom of our on-line profile page, or email us at bp_information@americanadoptions.com.
To revisit our on-line profile page and view our profile video at American Adoptions, simply use your mobile phone to scan the QR code on the right. We are looking forward to hearing from you!
Kirk & Kristin
We are so excited to provide a child with a home full of love and laughter. We want the love and respect we have for each other to overflow into our parenting so that this child will both have joy and be a joy to those around them. As you bravely consider adoption for your child, we want to support you however we can.
About Us
Education
Associate's Degree in Mechanical Drafting, Computer Science
Bachelor's Degree in Computer Science, Psychology
Relationship
Legally Married
Our Family Dream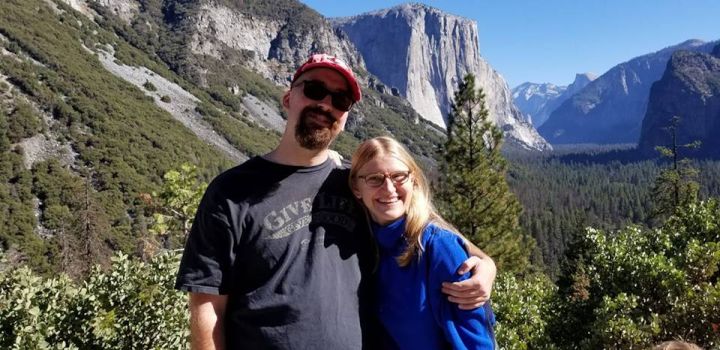 We are so excited to share our lives with this child. We look forward to teaching them how to play board games and card games with us (and to be a good sport whether winning or losing). We can imagine doing large-piece kid puzzles with them, slowly working their way up to doing the big 1000+ piece puzzles with us! We want to share our love of books: both through reading to them and by listening to audiobooks together. We look forward to teaching them practical things, like how to cook or how to change a tire. Growing up, Kristin had a great experience being home schooled, and she would love to give the same personalized attention to this child. We would also like to share our creativity with them. For example, Kristin makes various arts and crafts like fridge magnets and paintings. Kirk is imaginative and creates fantasy worlds as settings for our D&D games. Then there are the big fun things like going on vacations--whether to beautiful destinations like Hawaii or national parks, or to visit extended family, or to historical locations/monuments to learn about history and culture. In the future, we hope to adopt again, so your child will have younger brother(s) or sister(s).
Cultural Diversity
We will love your child for who they are, and want to give them the opportunities to explore that fully. If they are of a different race than us, we want them to have role models and a connection to their cultural heritage. We are both white, but our families and community are both very accepting of different cultures. We each have friends of different races, and our town is quite racially diverse. From a young age, we will read children's books to your child to help them identify with their culture. As they get older, we would like to seek out organizations, events, or groups that are of their race/culture. Kirk loves trying new foods, so they can bond over ethnic foods. We can also watch things like movies and TV shows with our feature child that explore their culture. All the while, the most important part of their story would be their birth parents. Knowing who you are will be something they know from the start. We want to help them understand and form their own identity and will be ready and open to talk with them about it.
Pets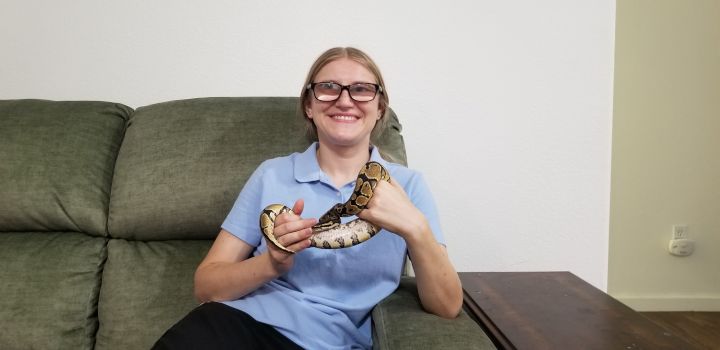 We have rather unique pets which you may be curious about: a bird and a snake. We have Kiwi who is an Indian Ringneck parakeet and a Ball Python named Professor Severus Snake.
Kristin got Kiwi from an animal rescue mission, and though she prefers to stay in her cage, we have fun with her by calling back things to her when she squawks as if we could understand her, like "Yes Kiwi, we know you disagree!"
Severus we got more recently: Kristin has always wanted a snake, and Kirk got Severus for Kristin as a birthday present! Severus spends most of his time up in his terrarium. Kristin will pick him up about once a week (acting as a "friendly tree") to admire how cute and pretty he is and to watch him slowly slither around on her arms (and being careful to wash thoroughly afterward). He is a very gentle snake.
Photos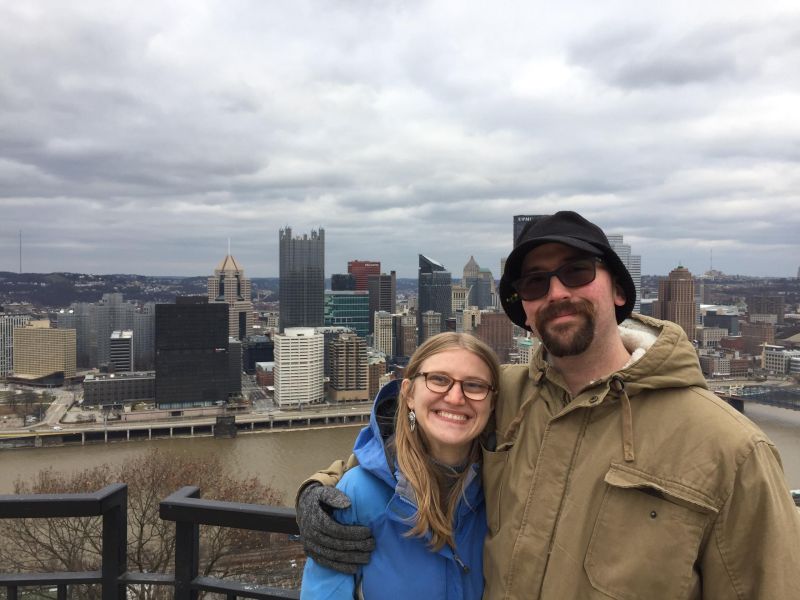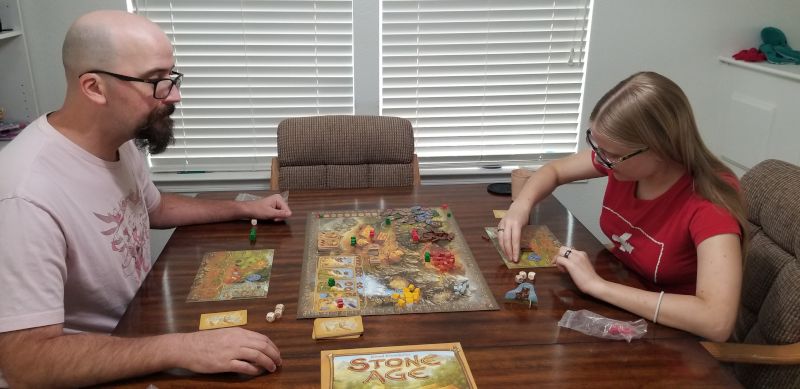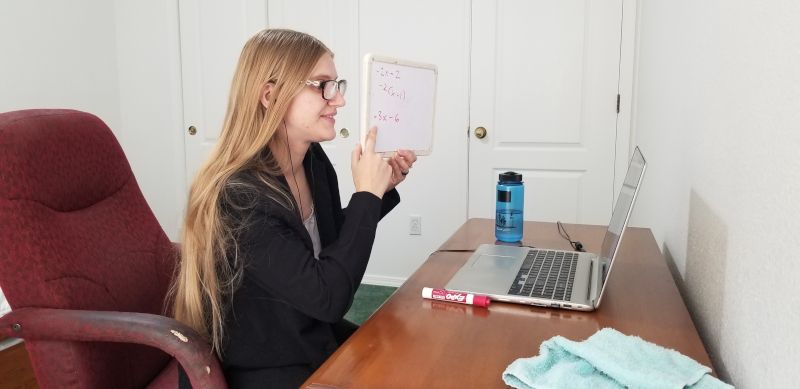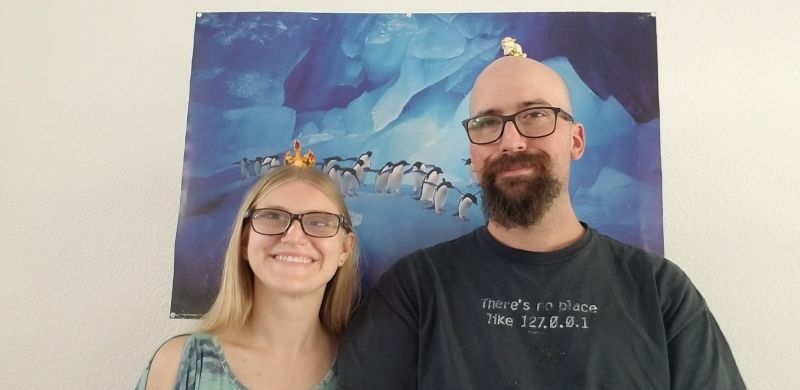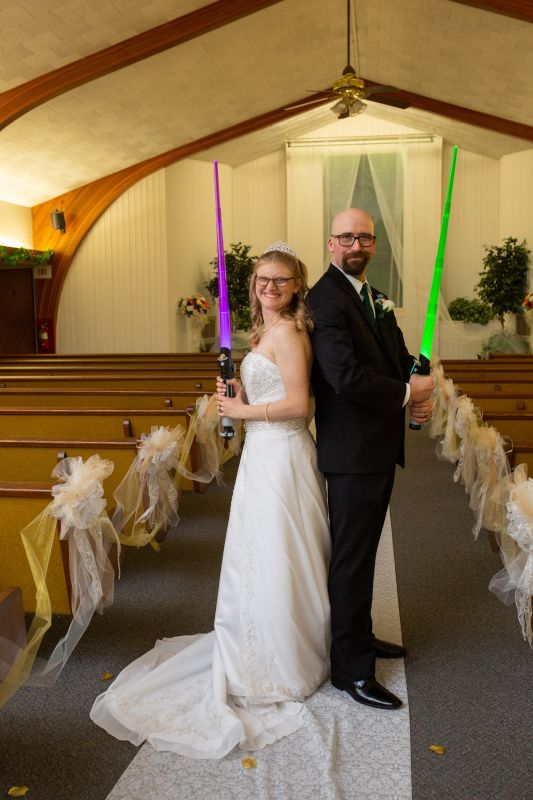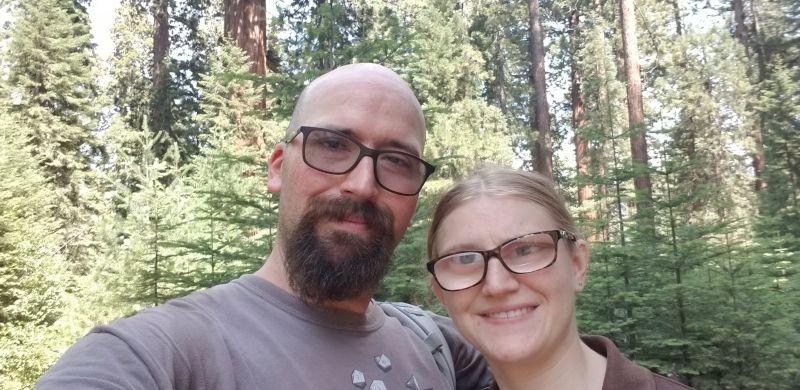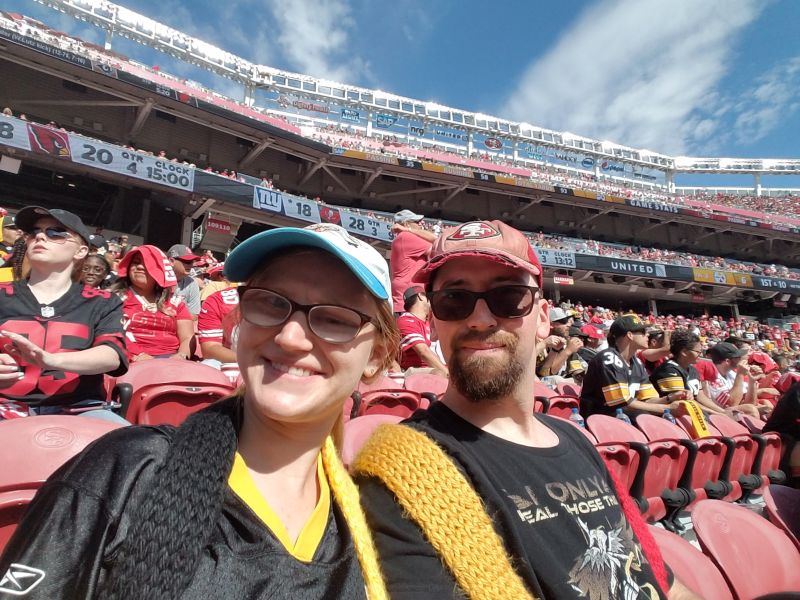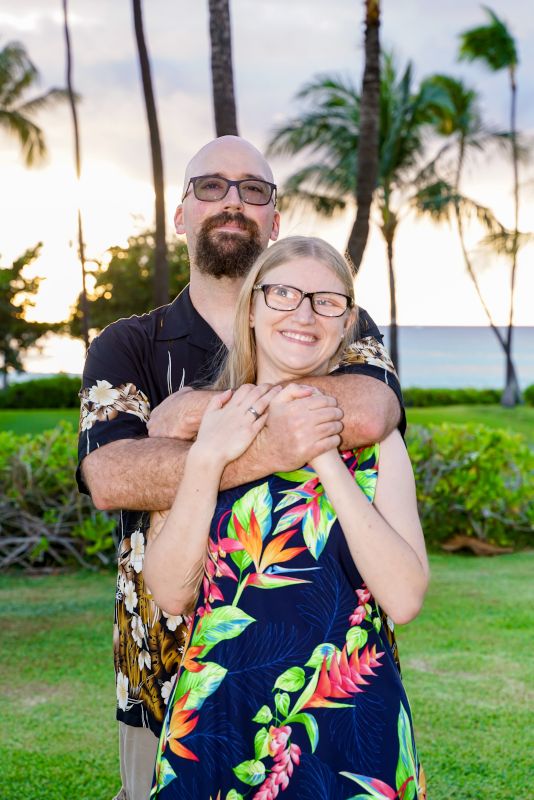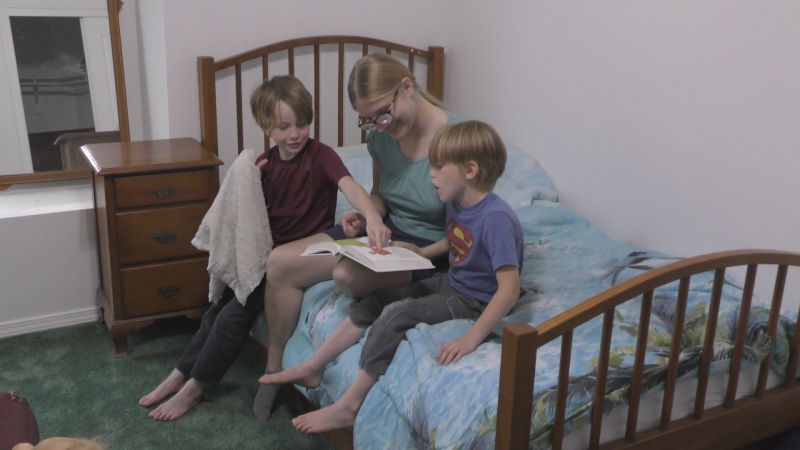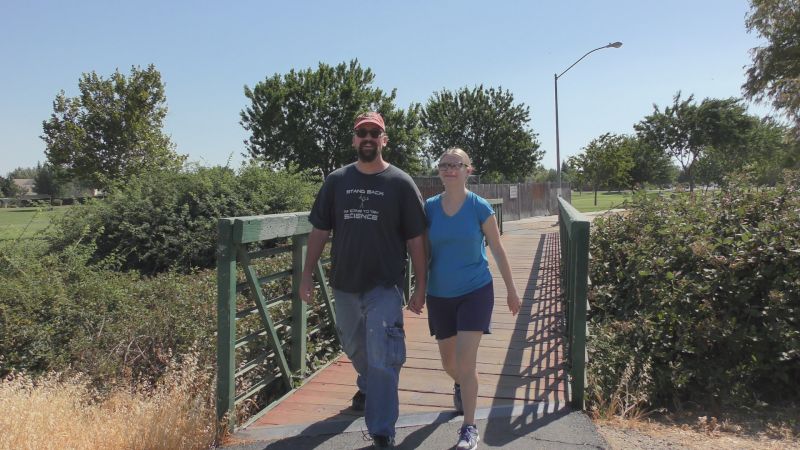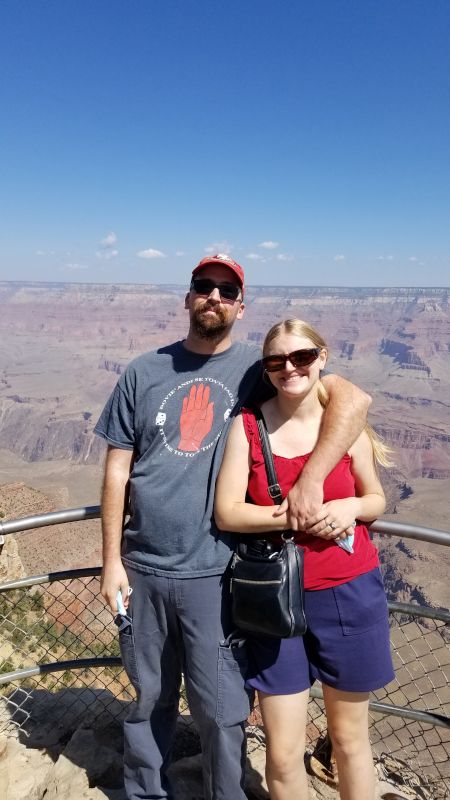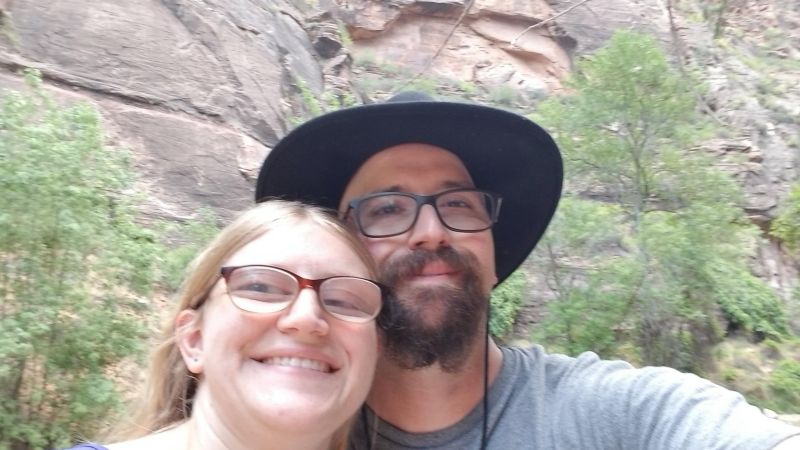 ×
1 / 12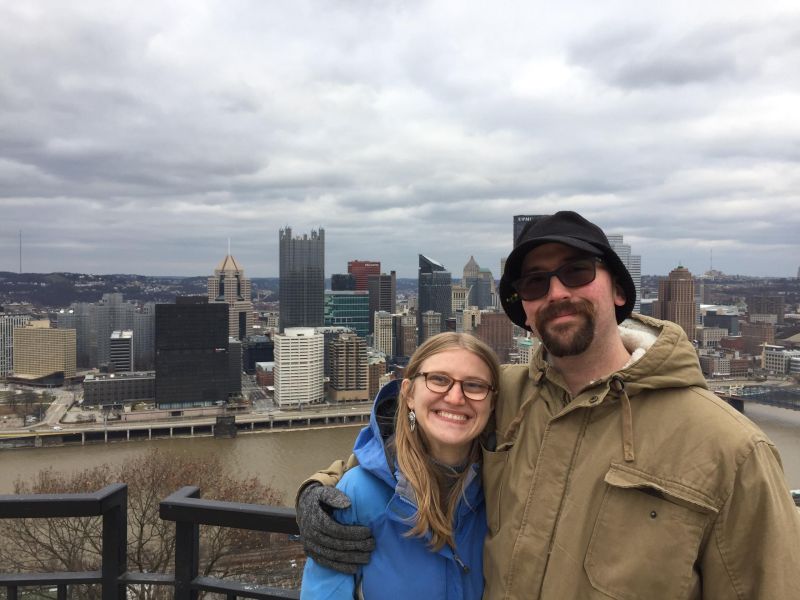 2 / 12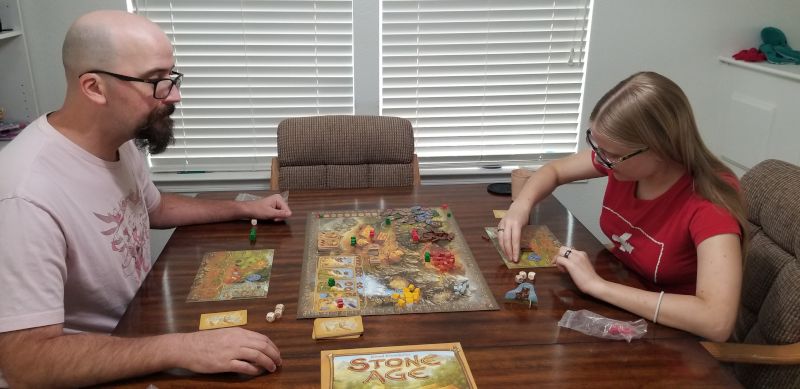 3 / 12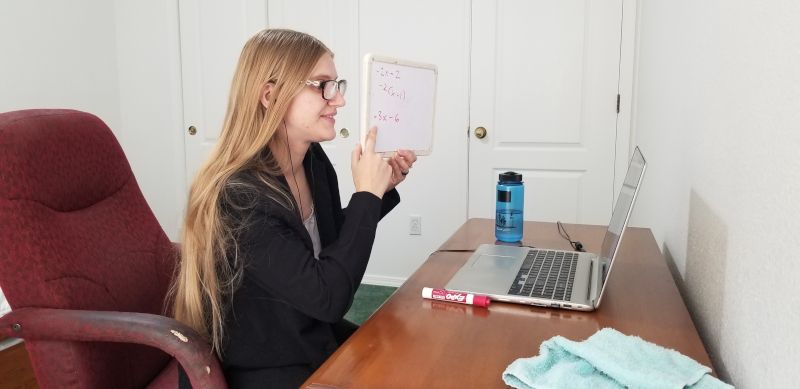 4 / 12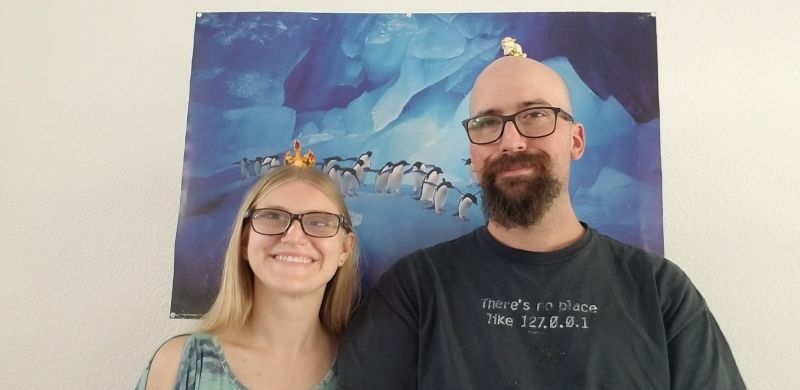 5 / 12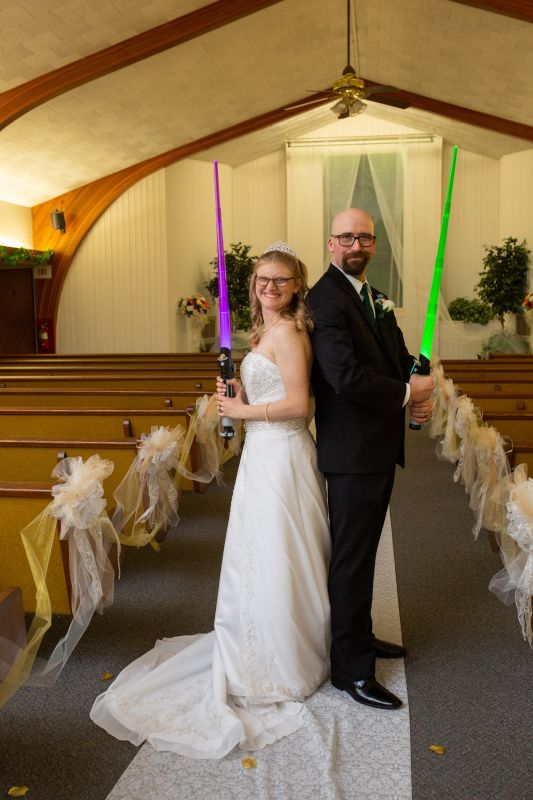 6 / 12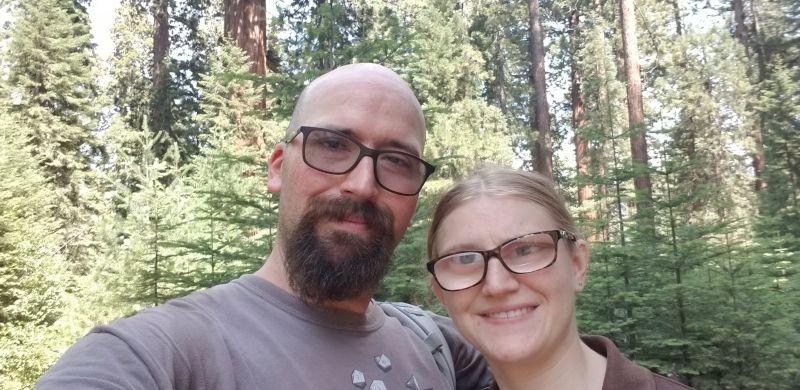 7 / 12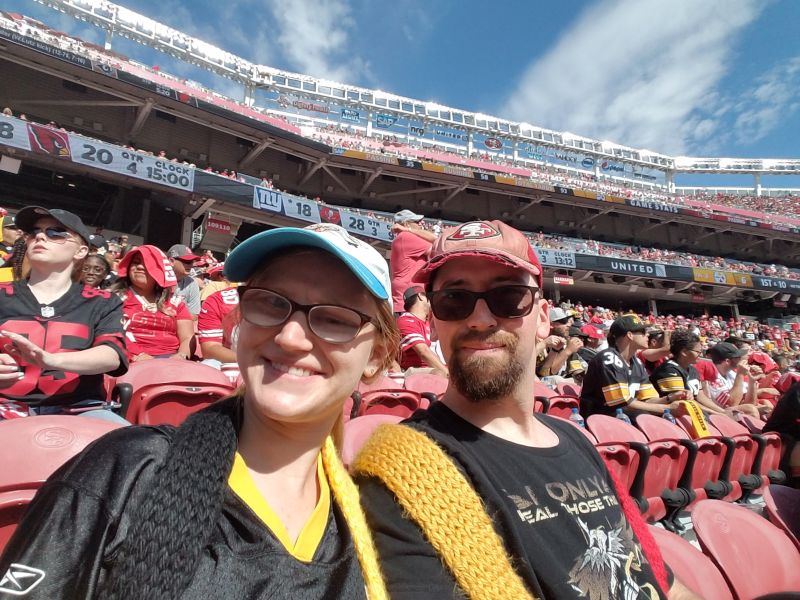 8 / 12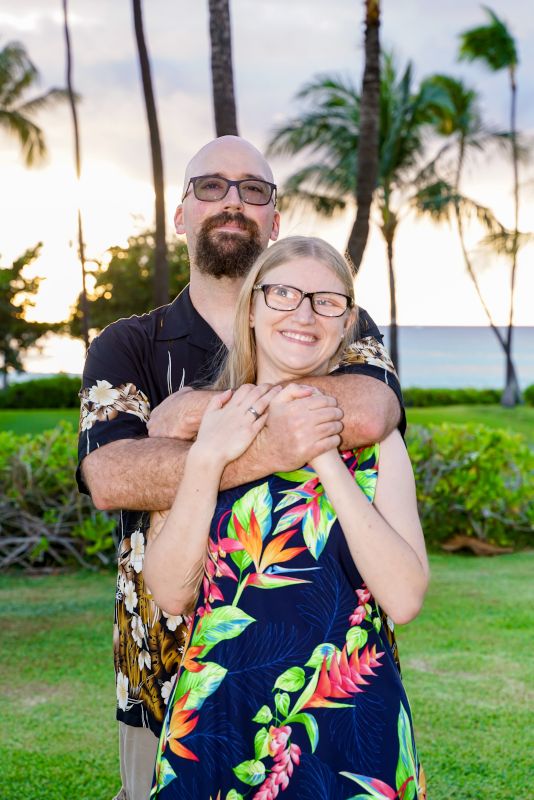 9 / 12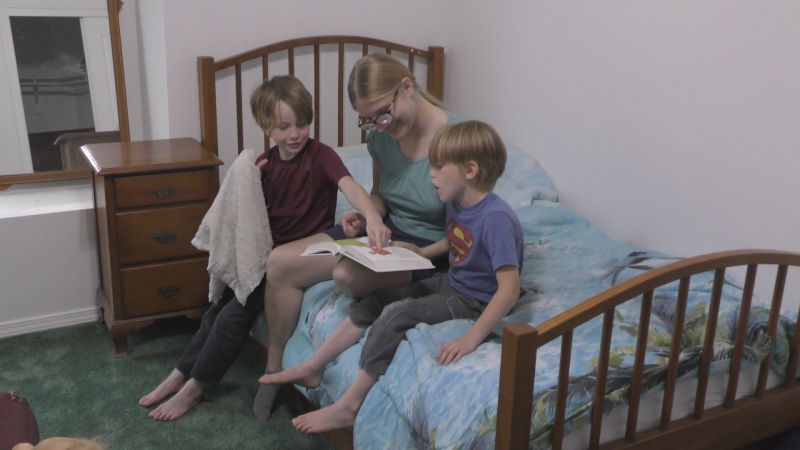 10 / 12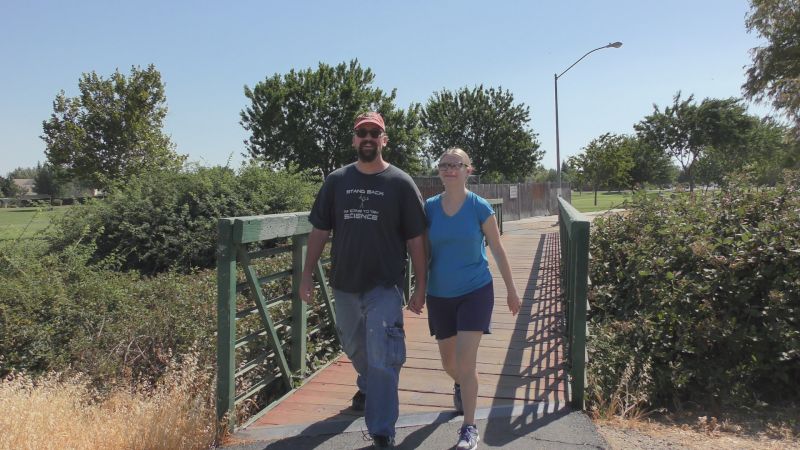 11 / 12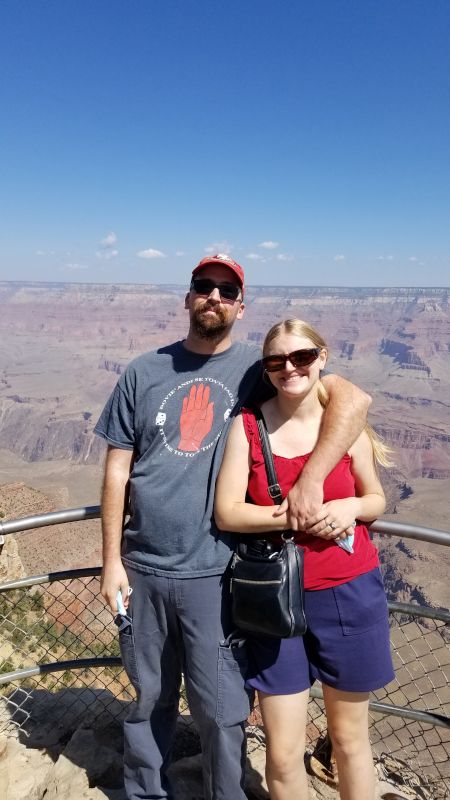 12 / 12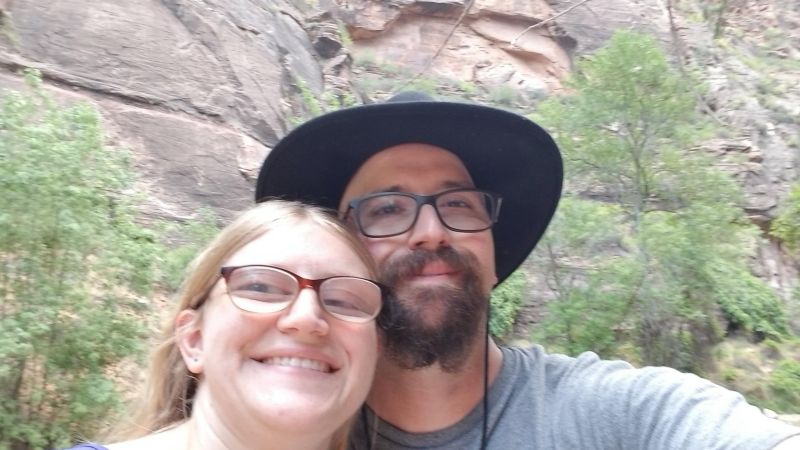 ❮
❯
Our House and Neighborhood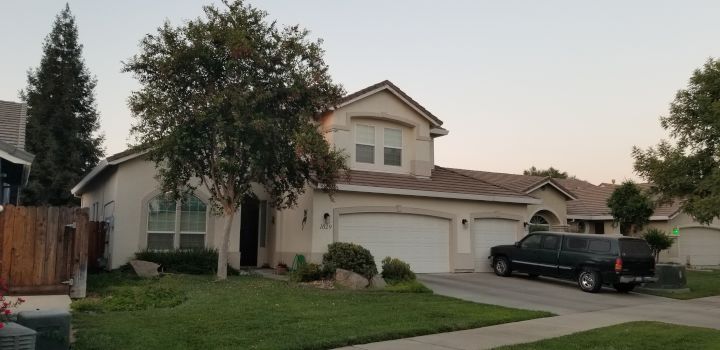 We love our home. We picked it with raising kids in mind. It has 4 bedrooms, spacious living areas, and we already have a playroom set up with many of Kristin's childhood toys. We have enjoyed making it our own: putting in deep green carpets, a bit table for family meals and games, and colorful fantasy- and animal-themed decorations. We want this child to also make it their own: enjoying their own room (which has a window seat!), giving them a swing set and sandbox in the backyard, and filling our walls with their artwork.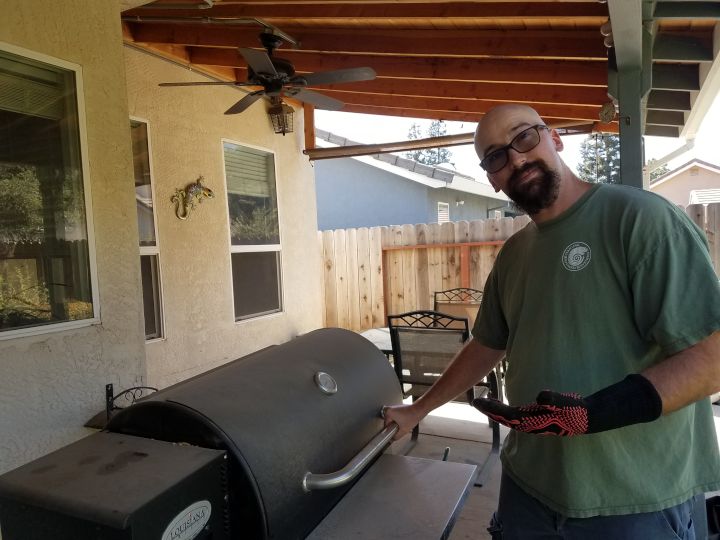 Our neighborhood is great for walking in, with a park within walking distance and many scenic bike paths. We can walk to multiple schools, many restaurants, a grocery store, the hospital and the local college which has a pool and swimming lessons for kids (plus one of Kirk's sisters has a pool with water slide!) There is also an annual summer fair with rides and games that we would love to take our future children to.
California is great--we are within a day-trip of both the beach and several national parks. It is so fun to go hiking in the redwoods, but still be back home by dinnertime.
Our Extended Families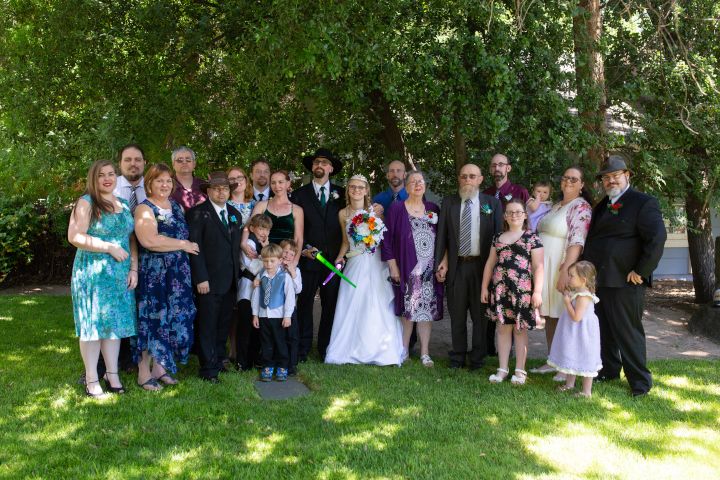 Kirk is the youngest of eight kids and Kristin is the oldest of two. We are both really close with our families.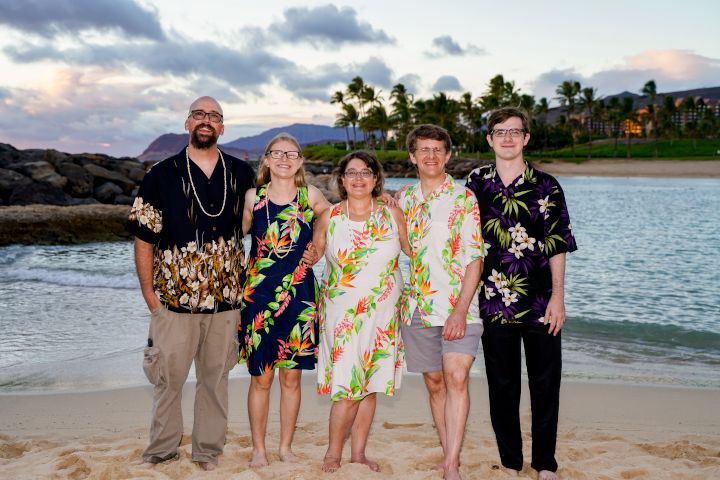 Most of Kirk's family lives in the area, including a small horde of nieces and nephews! His family loves to talk and are a lot of fun. We see at least some of Kirk's family every week, whether at church, to play Dungeons and Dragons, to watch NFL football, or for a BBQ or birthday. We have each of our nieces and nephews over for birthday sleepovers as a special treat. The nieces and nephews absolutely adore babies!
Even though Kristin's parents live a couple hours away, we visit with them and her brother often, whether to play strategy games or to go on vacation, such as to Hawaii. We visit Pittsburgh, PA at Christmas time to see Kristin's grandparents and extended family which is awesome. Kristin's parents are very excited as this will be their first grandchild. Your child will be surrounded by loving people.
From Us to You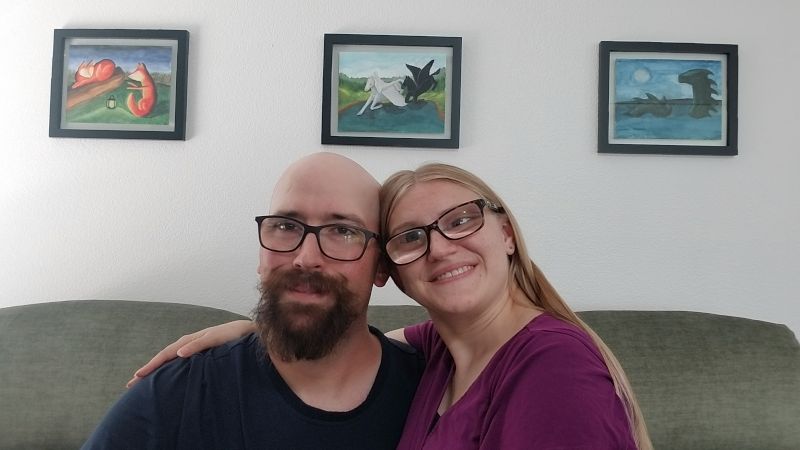 We are honored that you would take the time to consider us. We know considering adoption for your child may be a very difficult decision, and we appreciate your bravery and selflessness. We hope that learning more about us will help bring you peace of mind as you decide how to best love your child.
We met each other online through the dating site eHarmony. We are both nerds; we first connected over fantasy books as we'd both written "anything by Brandon Sanderson" in the free-response section of our dating profiles. Our love blossomed from there. For our first date, we walked along the beach, never running out of things to talk about as Kirk is a great talker! We had so many random things in common, it was like we'd been living parallel lives: both being home schooled, growing up going to church and to summer church camp, and both having started game nights at our churches. And yet, our personalities are so different yet complimentary. Kirk is enthusiastic, ready to jump into the next fun thing or next project. Kristin is caring and organized, often re-centering us on what is important and keeping us from doing way too much. We were married on May the 4th, 2019 ("May the fourth be with you!- and yes, we had light sabers as we are nerdy like that), and we have been happily married ever since.
While we were dating and first started talking about our ideas about building a family, adoption was our go-to option. Kristin has dreamed of building a family through adoption for years. Kirk was happy to make that dream a reality since he's always wanted to be a father. Kirk has a quote from one of his favorite fantasy books "It is the raising of a child that makes them yours… not blood." Your child will certainly be loved as our own.
Kristin has been a tutor for many years, helping students from preschool age up to adult-learners. Though it is rewarding, she is excited to cut back on her hours or stop working altogether, so that she can be a stay-at-home mom like she's always dreamed of. Kirk is a hard-worker (both at home with home projects and professionally) and has worked in several different fields: handyman, coach, manufacturing, school custodian. He is now happily working to design boats, again able to use his mechanical drafting degree as part of the company's R&D department. His schedule allows him to get home early, so even if Kristin decides to go back to work, one of us will always be home with your child. After work each day, we find time to have fun together (such as playing a game, listening to an audiobook, doing a puzzle, or watching a TV show), and we look forward to having a child to share our life with.
We are excited to be parents and want to parent this child in such a way that they will be a joy to be around. We want them to know the value of family, to be thoughtful and kind toward others, to respect people and their property, to know and love God, and to have personal responsibility and life skills they can use to stand on their own one day. We want them to have space to develop their own interests and hobbies, and to enjoy life. Depending on their personality, Kristin might home school them (as she had a great experience being home schooled growing up), but whatever sort of schooling, we want them to enjoy learning.
We are happy to stay in touch with you. Whether you'd like it to be through mail or email, we will send you pictures and stories so you can watch your child grow up. We know you may need more or less contact at times, so we will strive to be sensitive and supportive of you wherever you are. In addition to exchanging email addresses and phone numbers, we are open to an occasional visit with you if you decide that is something you would like.
Thank you again for considering us as potential parents for your child. We realize this is a monumental decision. You will be in our prayers.
Kirk & Kristin
Favorites
Author
Robert Jordan
Brandon Sanderson
Book
Wheel of Time - series
Harry Potter series
Cartoon
Gargoyles
The Magic School Bus
Childhood Memory
Getting a huge box of G. I. Joe's
Playing with Pokemon figures with my brother
Childhood Toy
Duplo's
My stuffed dolphin named "Dolphin"
Children's Book
The B Book
The 500 Hats of Bartholomew Cubbins
Classic Movie
It's a Wonderful Life
Day of Week
Satureday
Saturday
Disney Movie
Lion King
The Emperor's New Groove
Dream Job
Stay-at-home mom
Family Activity
Board games
Board games
Flower / Plant
Our nectarine tree
Form of Exercise
Weights at the gym
Skiing
Hobby
Creating D&D campaign
Ice Cream
Cookies'N'Cream
Oreo Cookies n Cream
Leisure Activity
Playing video games
1000-piece puzzles
Memory with Spouse
Road trip to Nabraska
Movie
The Princess Bride
The Incredibles
Quality about my Spouse
How much she cares
His humor and enthusiasm
Quote
Rage against the dying of the light
Scripture
1 Corinthians 13:4-8 "Love is patient. Love is kind..."
Sport to Watch
NFL Football
NFL Football
Sports Star
George Kettle
Ben Roethlisberger
Sports Team
San Francisco 49ers
Pittsburgh Steelers & Philadelphia Eagles
Thing to Cook
Home-made pizza
Video Game
DOOM 2016
Mario Kart
Get in Touch
Provide more information, so American Adoptions can connect you with this family.
---