1-800-ADOPTION
Thank you for viewing our profile
If you would like to learn more about us, please call 1-800-ADOPTION (2367846), fill out the form at the bottom of our on-line profile page, or email us at bp_information@americanadoptions.com.
To revisit our on-line profile page and view our profile video at American Adoptions, simply use your mobile phone to scan the QR code on the right. We are looking forward to hearing from you!
Dan & Jessica
We feel honored that you're taking the time to view our profile. We have both always wanted to be parents and cannot wait to grow our family through adoption. We have so much love in our hearts to share with any child that is graciously given to us. We understand that this is a difficult decision for you and pray that you will be led to the right family even if that is not us.
About Us
Job
IT Specialist
Teacher; Future Stay-at-Home Mom
Education
Bachelor's Degree in Electronics Engineering & Technology
Bachelor's Degree in Elementary Education
Relationship
Legally Married
Why We Chose Adoption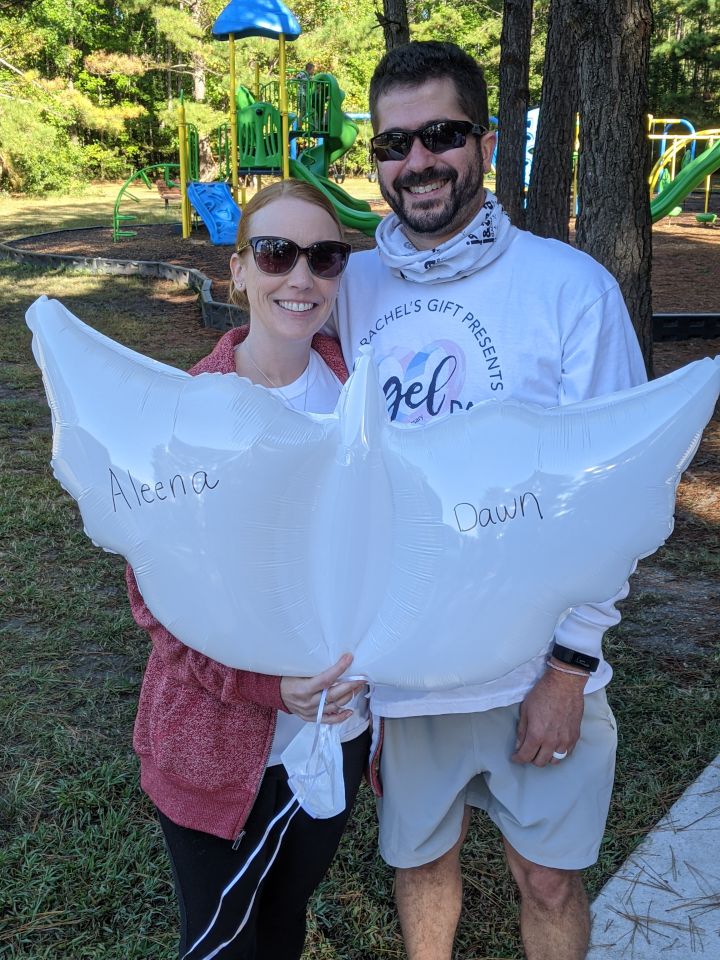 Both of us have always wanted to be parents for as long as we can remember. After we got married we began to try to get pregnant to no avail. After fertility treatments for a few years and nothing changing we decided to see a reproductive endocrinologist. She recommended we try in vitro fertilization. We took her recommendation and after our first failed transfer of an embryo she recommended more testing on Jessica and to also genetically test the remaining embryos. Jessica's tests came back with several concerns, but medications and further treatments could be adjusted to help support a pregnancy. We only had one genetically "normal" embryo so after Jessica got the other medical issues corrected they transferred the only embryo we had. Jessica did become pregnant, but unfortunately our daughter, Aleena, was stillborn at 20 weeks and 6 days gestation. This was a huge loss for both of us, but also one that brought us closer to God and to one another. We tried in vitro once more after our loss but it did not work this time. Adoption was always on our minds because of our struggle with infertility. Dan's childhood best friend and neighbor was adopted and this made him even more anxious to want to adopt a baby. In our hearts we have so much love to give and want nothing more than to share that love with a child.
Our Leisure Time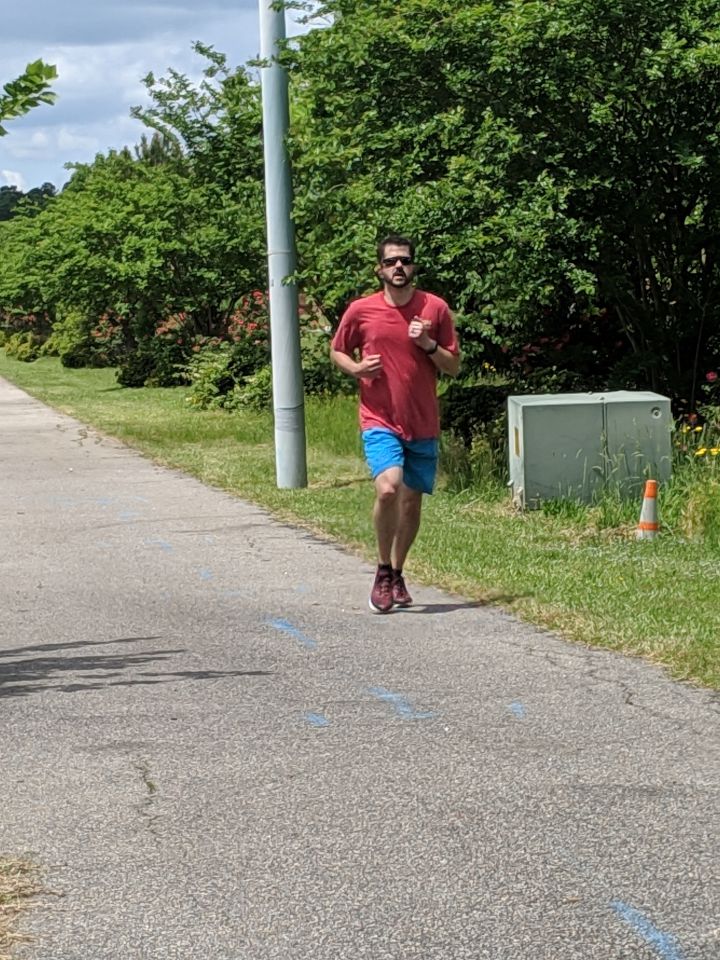 We enjoy doing almost anything outdoors. Dan currently plays on a softball team and we both previously played on a kickball team together. We like going for bike rides, taking our puppy, Louie, for walks around the neighborhood and playing with him in the backyard. We love to cookout and roast marshmallows over the fire with friends and family. We also have fun going to the beach as well as camping.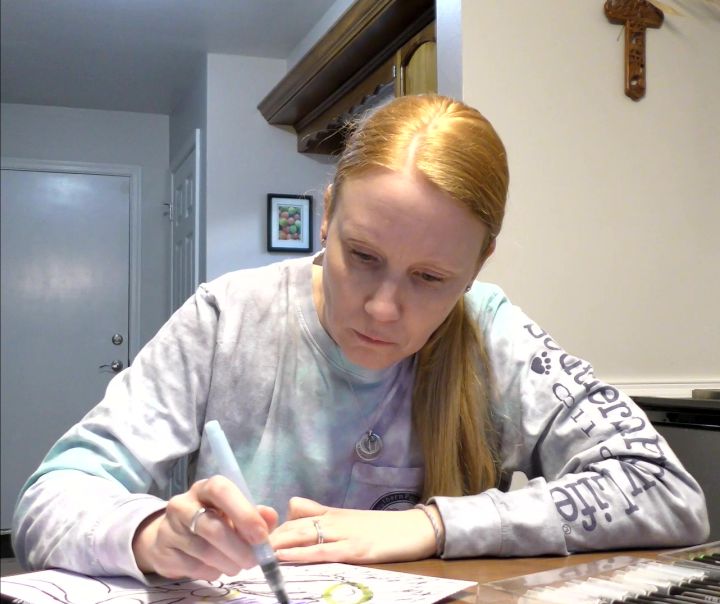 Dan is handy and frequently makes improvements on the house in his spare time. He also brews craft beers as a hobby and is an avid runner. He participates in races both solo and as a team. Dan also likes to play video games.
Jessica has a passion for animals and has volunteered at a local animal shelter where we adopted Louie from. In addition to painting, drawing, and doing crafts, she also works out at home and will occasionally participate in a 5k with Dan. Jessica also volunteers at church, helping out with Sunday school and Bible school.
We do most things as a couple and always support the other in whatever the endeavor. We're excited to share all of these experiences and more with our child.
Cultural Diversity in Our Lives
Our lives are filled with family and friends from all backgrounds. Dan's great-grandmother was full-blooded Cherokee Indian. Our nephews are biracial (Caucasian and African American). We live in a very culturally diverse neighborhood and Jessica teaches in a culturally diverse elementary school. We both have friends and co-workers who are different ethnicities. If we adopt a child of a different race or culture than ours, we know that our child will be wholeheartedly welcomed and loved by our diverse group of family and friends.
We feel it is very important for our child to know where they came from and to honor any special holidays or celebrations that their culture may celebrate. We will also introduce them to our heritage and include them in traditions that may be different from that of their ancestors. Jessica took courses in college that address cultural diversity and continues to get professional development on the subject through her job as an educator. Dan also has taken and continues to take courses through work pertaining to cultural differences. In addition, we plan to take educational courses through our home study agency to address different cultural heritages and how to honor a child's heritage that may be different than our own.
Photos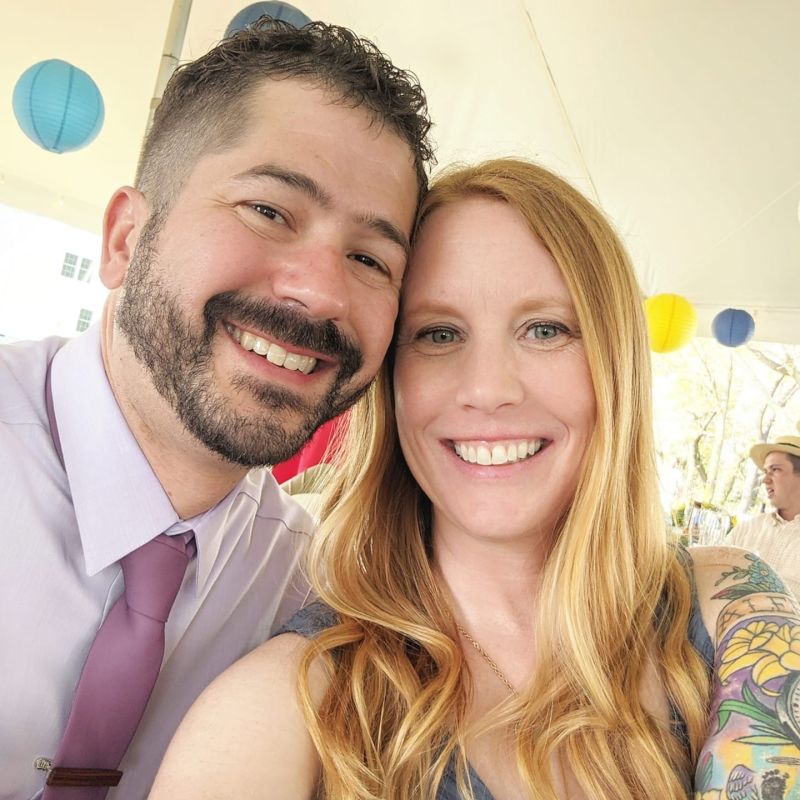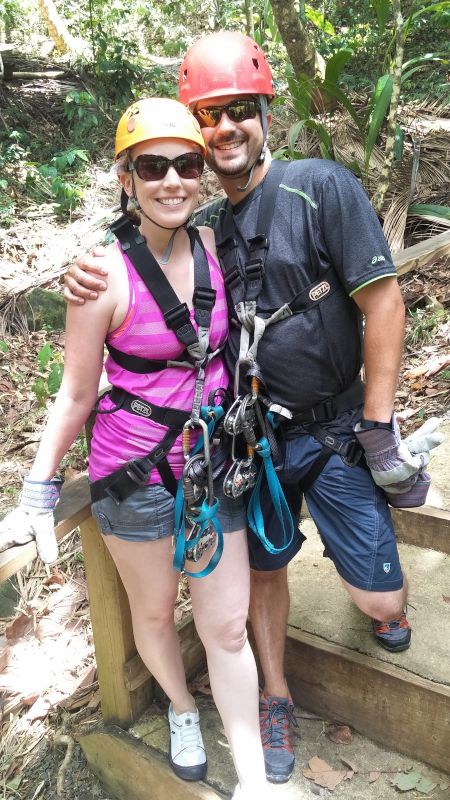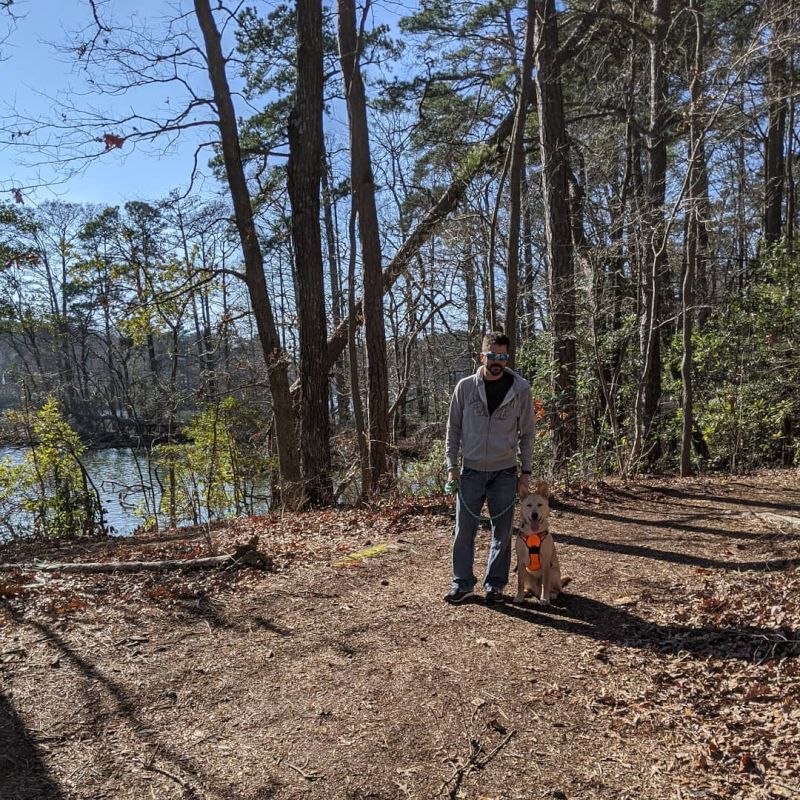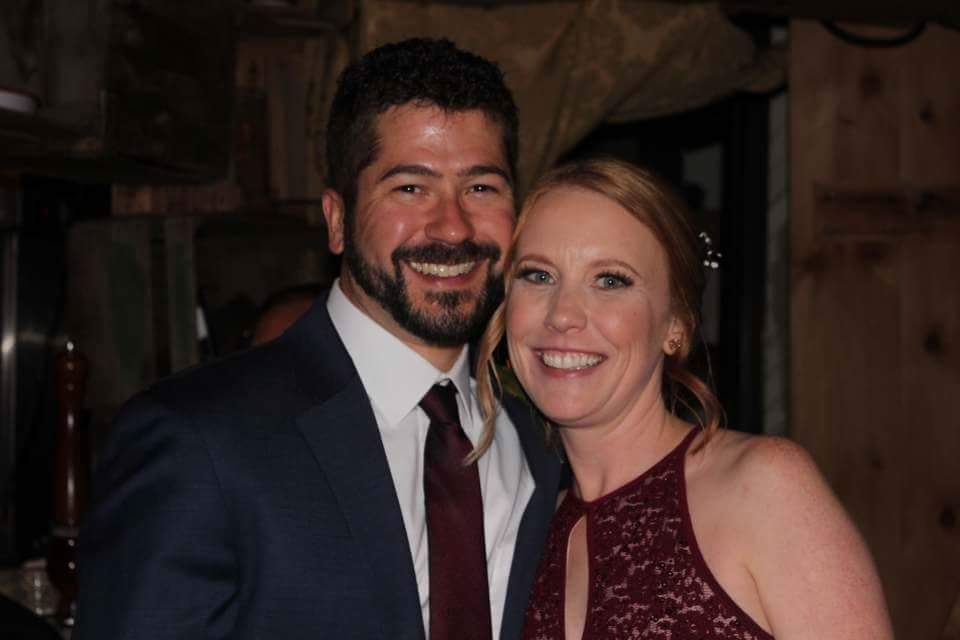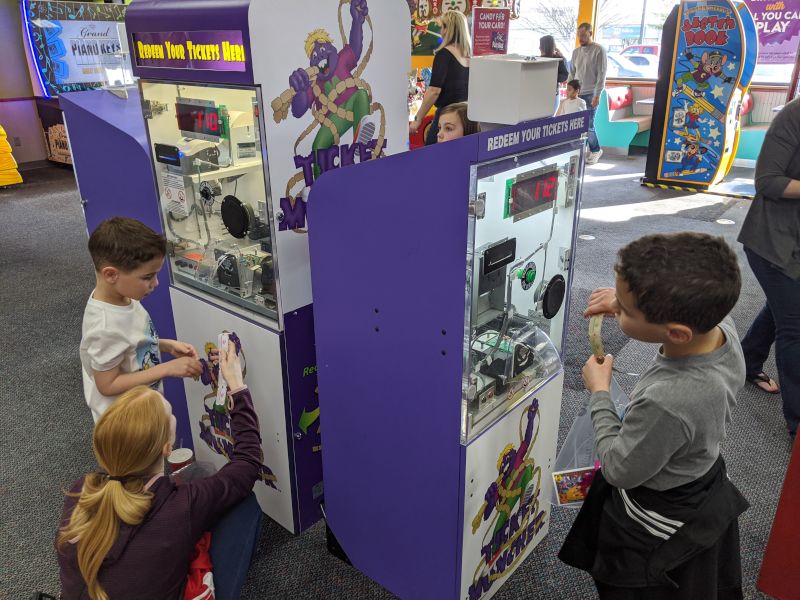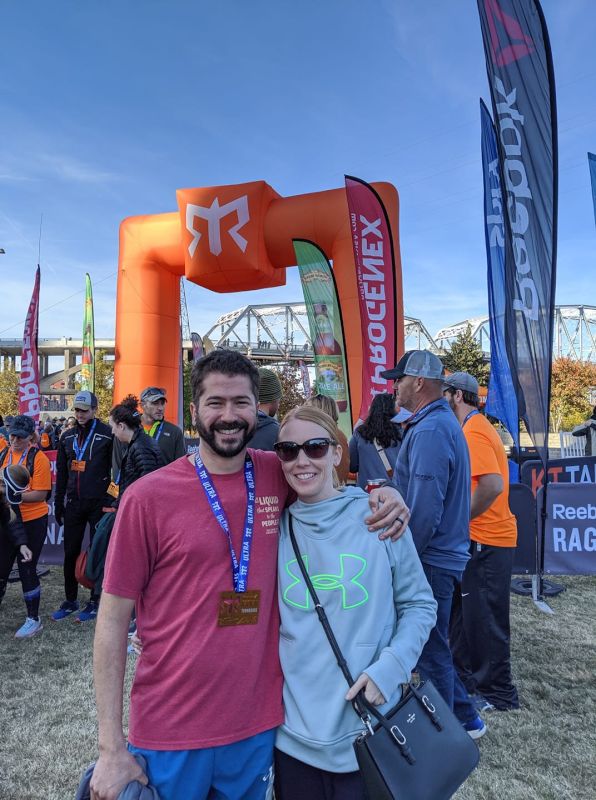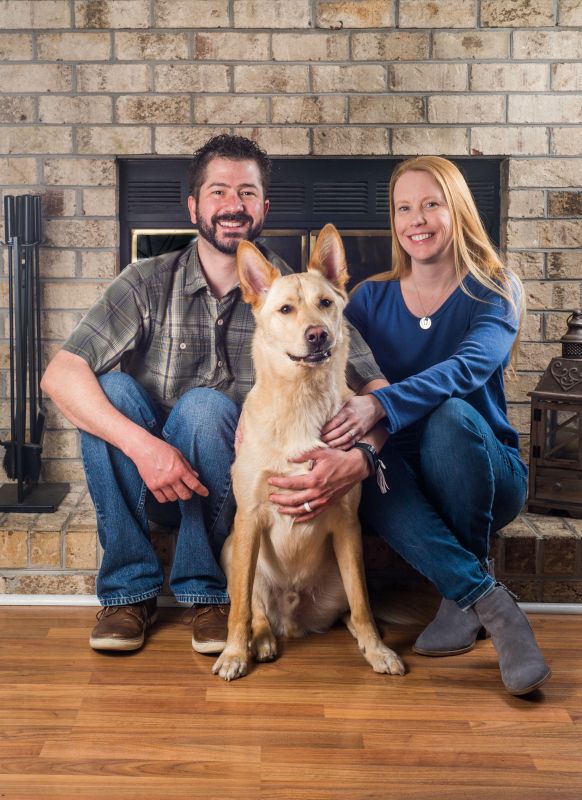 ×
1 / 12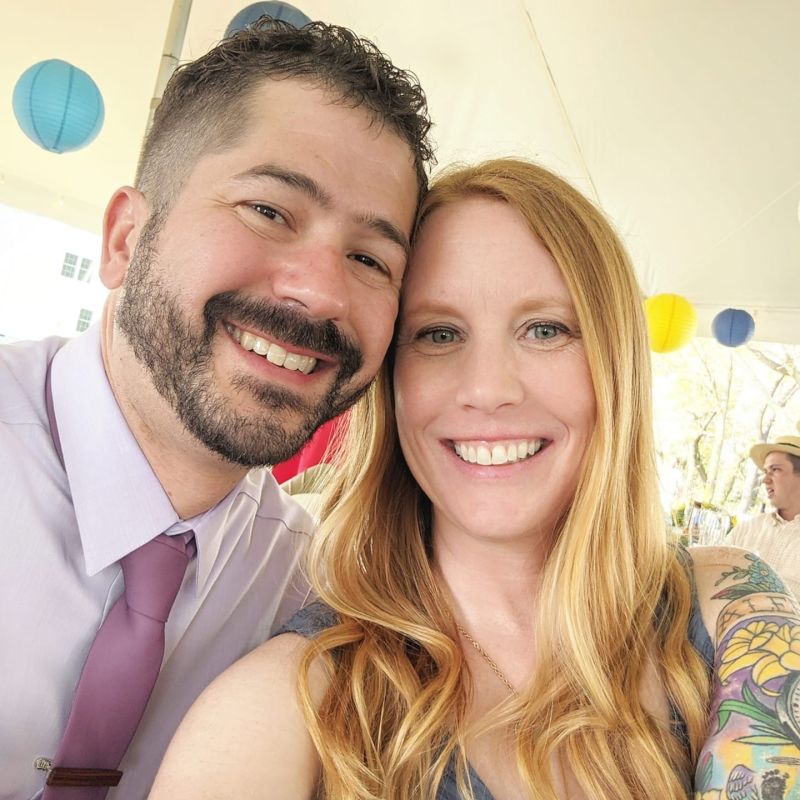 2 / 12
3 / 12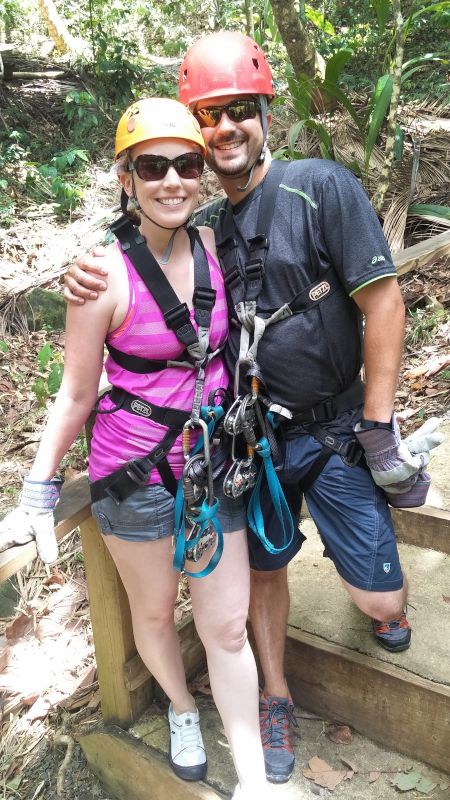 4 / 12
5 / 12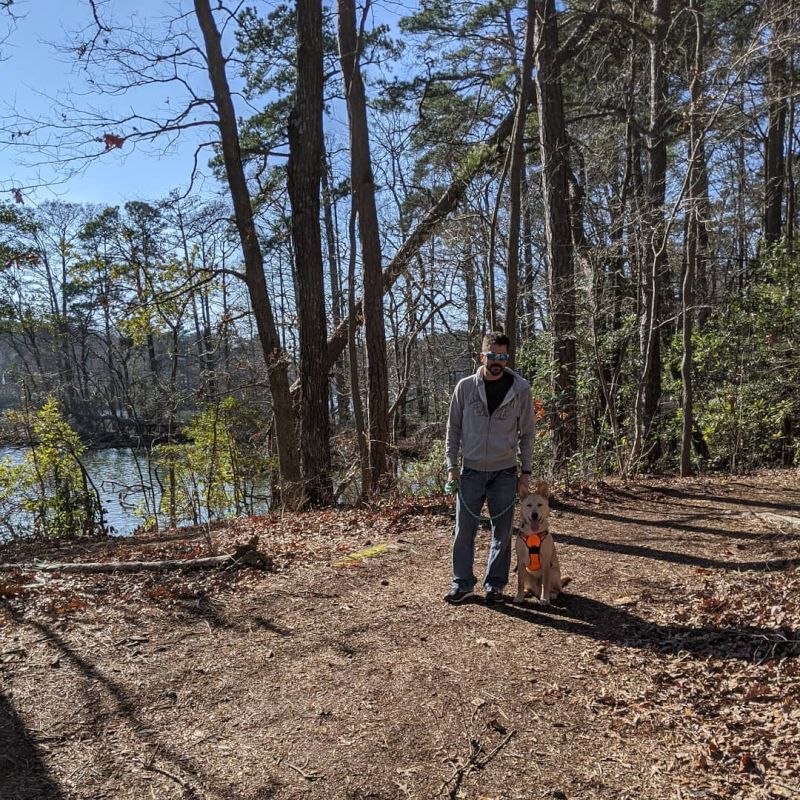 6 / 12
7 / 12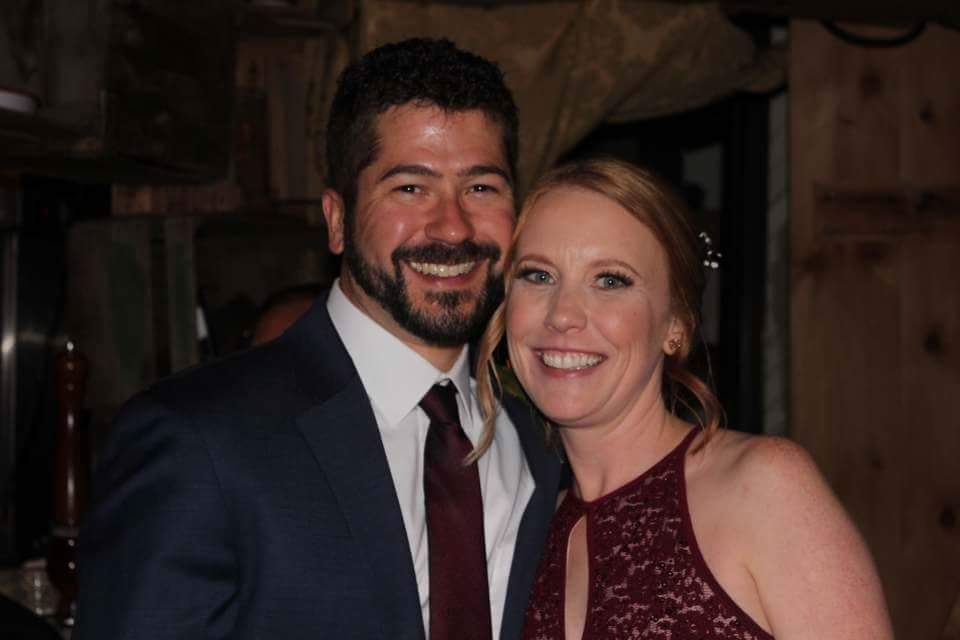 8 / 12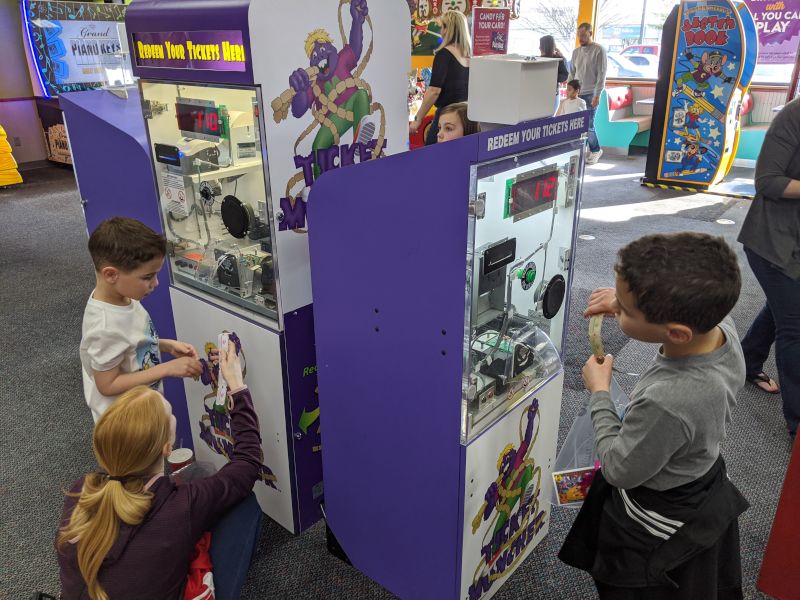 9 / 12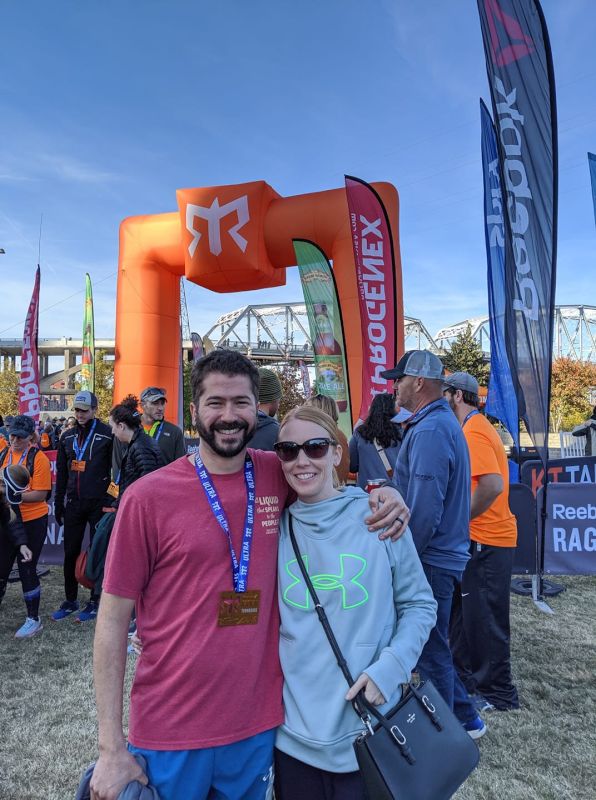 10 / 12
11 / 12
12 / 12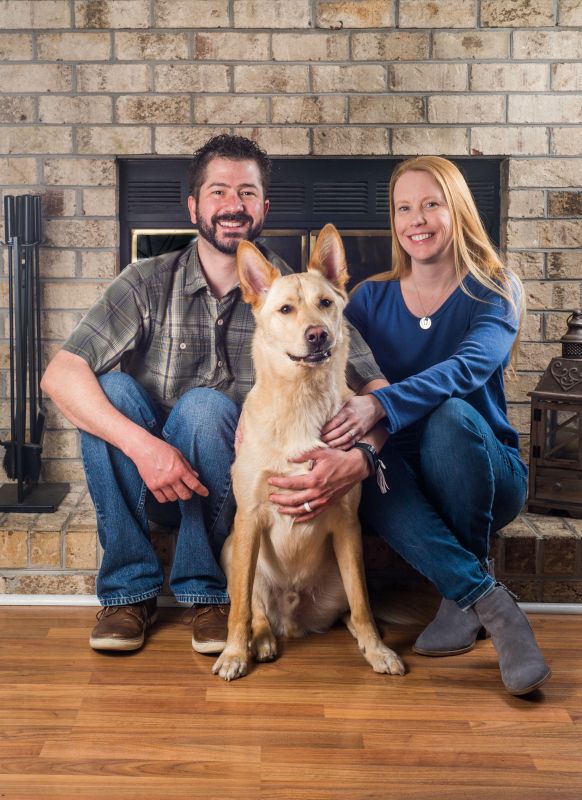 ❮
❯
Our House and Neighborhood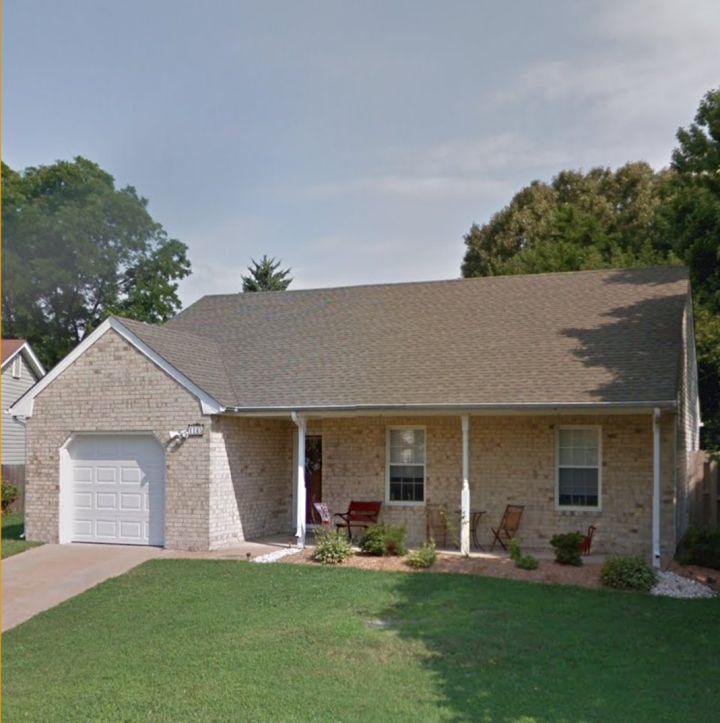 We live in Virginia in a very diverse, family friendly neighborhood with many children. There are a couple neighborhood parks only a few blocks away as well as a biking and hiking trail with a lake. We're only a short drive to the bay or ocean where we spend time when we have our families in town. We also have the botanical gardens, water park, zoo, state parks, and aquarium close by. Downtown is a few minute drive where there are many unique dining, shopping, and entertainment experiences. There are many festivals and parades throughout the year depending on the holiday.
Our home is a rancher with three bedrooms, two full bathrooms a kitchen, and an open dining room and living room area. We have created a beautiful outdoor space in our fenced in backyard where we spend a lot of time relaxing, listening to music, playing with our puppy, playing yard games, grilling, roasting marshmallows around the fire or even watching a movie!
Our Extended Families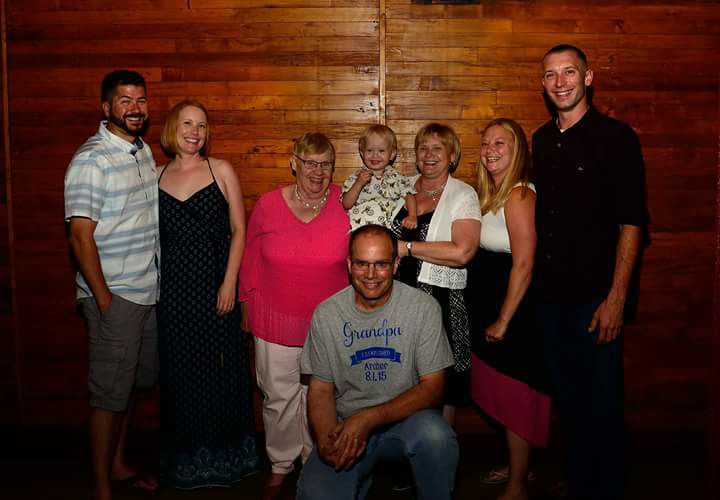 Family is very important to us and we maintain close relationships with our parents, grandparents and our siblings who are raising young children of their own.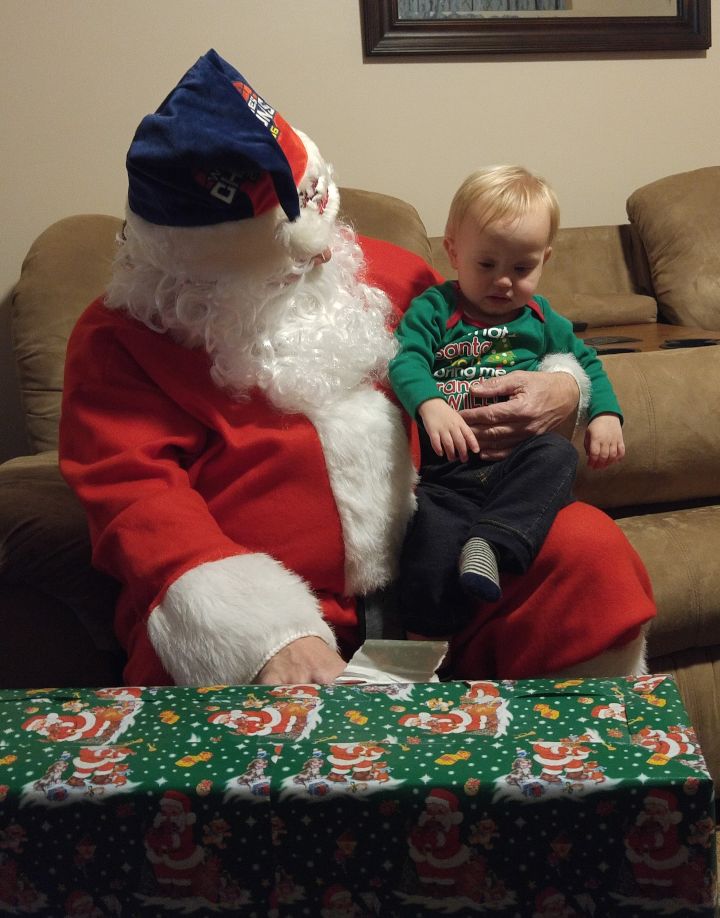 Our families live a few hours away, but we spend holidays, special occasions and vacations together. Every Christmas we travel to them and enjoy our Christmas Eve tradition of going to the candlelight church service, then back to the house to enjoy a visit from "Santa" Pappy (Jessica's dad). There we enjoy appetizers and desserts and open one gift before we head off to bed in our new Christmas PJ's from Grammie (Dan's mom). Grammie and Papa (Dan's parents) and Aunt Melissa and Uncle Twigs (Jessica's sister and brother-in-law) both have pools where we spend time enjoying the sun, playing outdoor games, campfires and spending time with extended family and friends.
Both of our families are super excited to welcome a new child into their lives to support, love and nurture. Our puppy, Louie is also excited to have a human sibling, he loves children!
From Us to You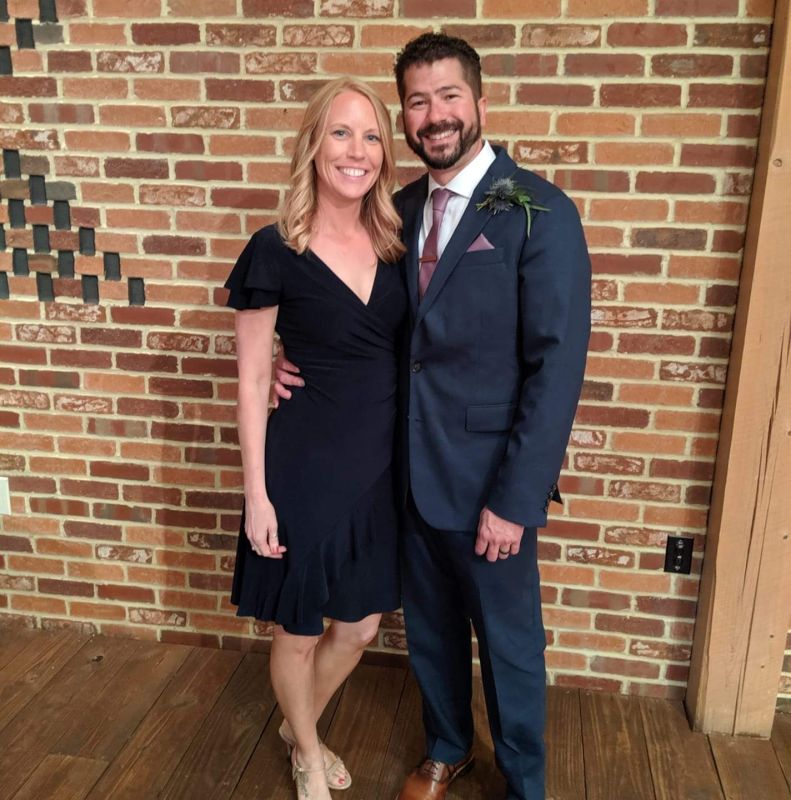 Thank you so much for taking the time to learn more about us! We feel truly honored that you would consider us as the adoptive parents of your precious baby. It is hard for us to imagine all of the emotions you must be feeling and how difficult this decision is. Please know if chosen, we will provide your child with a lifetime of love, nurturing and stability.
We have known each other for 15 years, been a couple for over 10 years and have been married for almost 6 years. We are best friends and do almost everything together. Although we do share some of the same hobbies we also enjoy different things as well. We have been through some of the most beautiful times and some of the most difficult times in our lives together, but it has only made us stronger as a couple and in our faith.
We have tried to have children of our own for several years. After years of trying with fertility drugs and procedures we finally conceived a little girl. Unfortunately, she was stillborn at 5 months gestation. Our hearts were shattered and our dreams for her and our life together as a family were crushed in an instant. We gave it one more try but to no avail. At this point we knew we would never have another biological child of our own. After many months of reflection, working through our grief and lots of prayer, we decided to grow our family through adoption. Dan's best friend as a child was adopted and he knows firsthand how beautiful this experience is.
We are both so excited to welcome a child into our lives to love, nurture and watch grow. We have a puppy who loves children and is excited for a human sibling, too! Our families are very supportive of our decision to adopt and cannot wait to welcome a new child into the family. We share holidays, birthdays and many other special occasions and traditions with both of our families throughout the year.
We value education and learning through play and exploration. We will support our child's interests and encourage them to be the person they were meant to be. It is also important to raise our child to know and love God as we were both raised in a Christian household and want the same for them.
Both of us are open to sharing your child's special moments and milestones with you through letters, emails, photos and even videos if you wish. We will make sure your child knows about you and how much you love them. How hard it must have been to make such a difficult decision, but you did it because it was the best for them. A truly selfless act. You will always be presented in a positive manner to your child, our hero that gave us a baby to raise and love.
Again, we want to thank you for taking the time to read our story and considering us as your child's adoptive parents. We are so excited to welcome a child into our hearts and home. We know your decision is an extremely difficult one. Please know our prayers are with you on this journey.
Sincerely,
Dan & Jessica
Favorites
Actor
Adam Sandler
Mark Wahlberg
Candy Bar
Watchamacallit
Milky Way
Childhood Memory
Sports and learning from Dad
Spending time with my grandparents at their house.
Childhood Toy
RC Cars
Dolls
Children's Book
Cinderella
Classic Movie
Shawshank Redemption
Home Alone
Day of Week
Saturday
Saturday
Dessert
Lemon Meringue Pie
Cheesecake
Disney Movie
Monsters Inc.
The Little Mermaid
Dream Car
Honda/JDM Integra Type R
Classic convertible mustang
Dream Job
Stay-at-Home Mom
Dream Vacation
Disney World with family
Family Activity
Outdoor activites
Spending time outdoors
Form of Exercise
Running
Strength training
Game
Jackbox Party
Apples to Apples
Hobby
Home Improvement/Project and Brewing
Painting, drawing, arts and crafts
Holiday
Thanksgiving
Christmas
Holiday Tradition
Christmas Pajamas
Candle Light Service on Christmas Eve
Ice Cream
Moose Tracks
Chocolate marshmallow
Leisure Activity
Relaxing outside with music
Going to the pool or beach
Memory with a Child
Smoking a Thanksgiving Turkey with our nephews
Beach trips with my nephews
Memory with Spouse
Dune Buggies in St. Lucia
Ziplining on our honeymoon
Movie
Billy Madison
Fried Green Tomatoes
Movie Quote
"A whole cheese pizza just for me."
Movie Type
Action Comedy
Comedy, mystery
Olympic Event
Skiing
Ice skating
Personal Hero
Parents
Jesus
Quality about my Spouse
Her forever loving heart
Kindness and patience
Scripture
I can do all things through Christ who strengthens me. Philippians 4:13
Shopping Store
Lowe's
Target
Sport to Play
Lacrosse
Softball
Sport to Watch
Football
Baseball
Sports Star
Sean Taylor
Yadier Molina
Sports Team
Washington Football Team
St. Louis Cardinals
Subject in School
Mathematics
English
Thing to Cook
Anything on the smoker
Pasta
Time of Day
Early evening
Evenings
Tradition
Summer vacation with my nephew
TV Show
That 70's Show
Good Girls
Type of Music
Very diverse musical taste
Alternative
Vacation Spot
St. Lucia
St. Lucia
Video Game
Super Mario Brothers