1-800-ADOPTION
Thank you for viewing our profile
If you would like to learn more about us, please call 1-800-ADOPTION (2367846), fill out the form at the bottom of our on-line profile page, or email us at bp_information@americanadoptions.com.
To revisit our on-line profile page and view our profile video at American Adoptions, simply use your mobile phone to scan the QR code on the right. We are looking forward to hearing from you!
Willie & Kayce
Adoption is something that has been on our hearts for a number of years and we are very excited about this opportunity to expand our family. We have built a life that is full of love, joy, and giggles that we cannot wait to share with our new little one. We cannot thank you enough for taking the opportunity to read our profile and for considering us.
About Us
Job
School Counselor
Teacher
Education
Master's Degree in Counseling
Bachelor's Degree in Education
Relationship
Legally Married
Why We Chose Adoption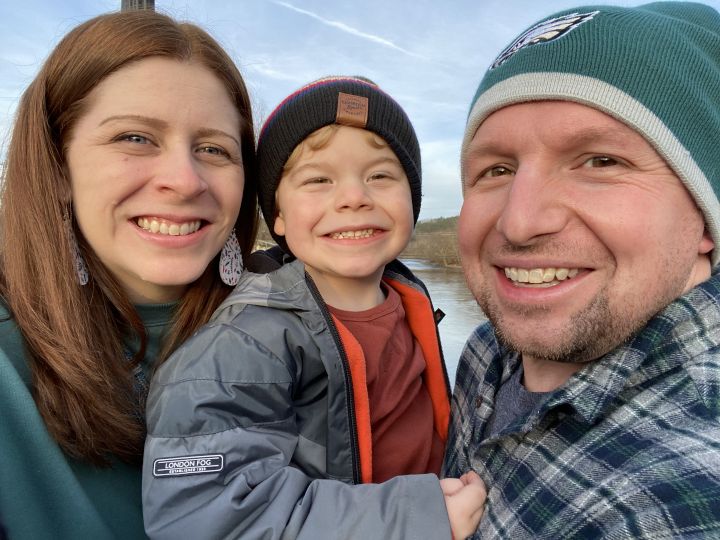 Growing up, Kayce always said she wanted to adopt a child. One of Kayce's grandmothers and her siblings were adopted as young children, as well as several of Kayce's close childhood friends.
Several years after we got married, we began to think about starting a family. When discussing how we wanted to grow our family, adoption came up and we both immediately decided this may be a direction we wanted to go. After having our son, we decided we wanted to continue to grow our family, but experienced several losses. Once again, we began to talk about adoption. We feel like adoption has been placed on our heart for a reason and that this has always been a part of God's plan for our family. We truly feel like adoption is a huge act of love and we cannot wait to tell our little one just how loved they are. Adoption is a special gift and we are so excited to take part in it.
Our Leisure Time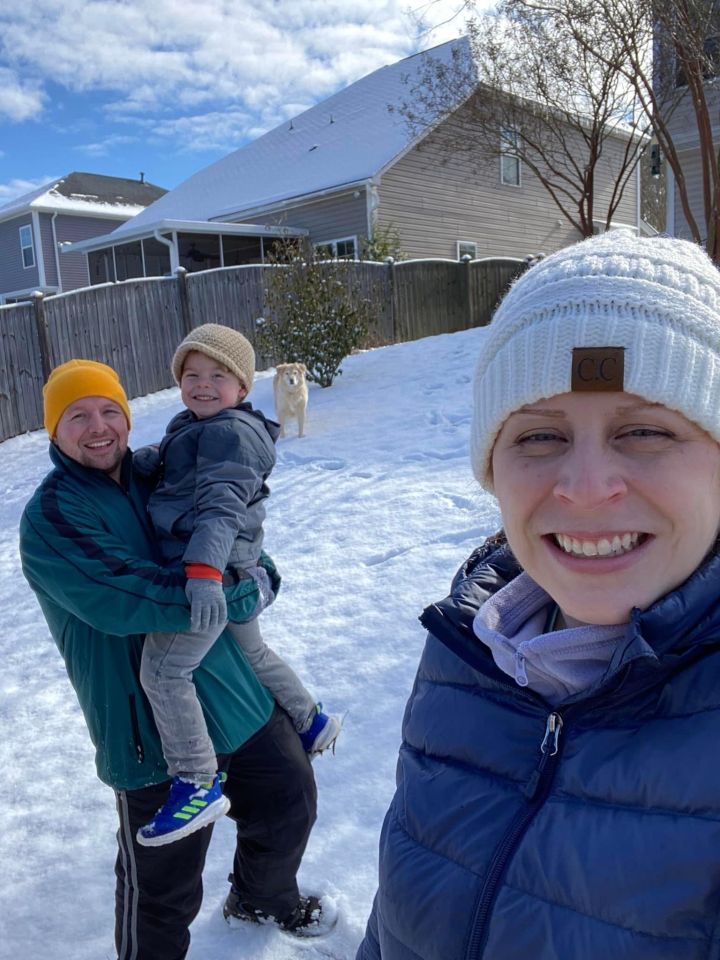 We love to spend time together as a family. Most afternoons you can find us in the backyard with our dog, Sadie, playing ball or blowing bubbles. We have 5 parks near our home that offer playground equipment, splash pads, hiking trails, and plenty of space to run around. Our favorite park is a small one less than 2 miles from our house.
We are fortunate that we have both sides of our families and close friends in close proximity to us. We enjoy getting together with them to celebrate birthdays/holidays, have cookouts, and just letting the cousins play. We get together with our friends monthly to have dinner, play board games, and watch movies.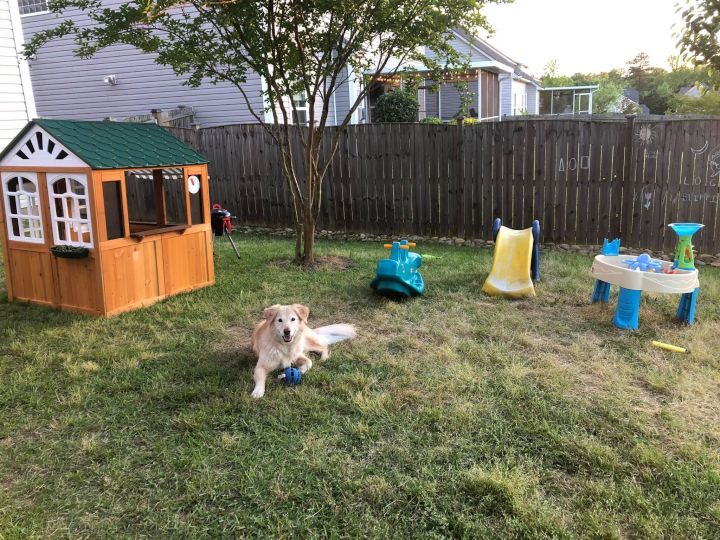 In the summer, we have a little pool that we put in our yard, a water table, and sprinkler that turn our yard in to a glorified splash pad. Some of our other favorite summer activities are getting ice cream from the ice cream truck every Thursday night, playing football in the front yard, and staying up past our bedtimes. We both have the summers off, so we also do most of our traveling during the summer months. We love going to the beach and historical cities to explore.
On rainy days, we enjoy snuggling up and watching Disney movies, having dance parties in the living room, coloring, and building big block towers just to knock them down.
Cultural Diversity
We both work in public schools which are quite diverse. We have students who are of varying faiths, races, and cultural backgrounds. Willie also coaches at an HBCU, where we have found many role models for our young son. We have friends who are different races than our own as well as those who have different religious views. We think that it is extremely important for our children to be aware of other cultures, races, and religions, as these things help to form a well rounded individual. We plan on incorporating and celebrating our child's heritage as a family, just how we blended ours when we first met and became a family. We believe that being aware of cultural differences helps support understanding, compassion, and awareness. We have taught our son about a variety of faiths and cultures through picture books about religious practices and cultures. One of our personal favorites is "We're Different; We're the Same and We're All Wonderful." That is a sentiment that we truly believe in this family and we are so grateful for the opportunities we will have in the future to foster this view.
Photos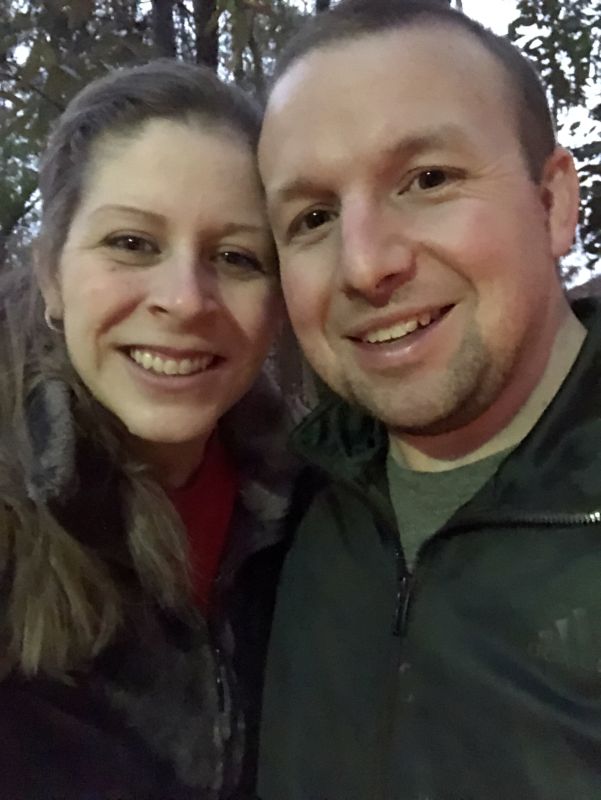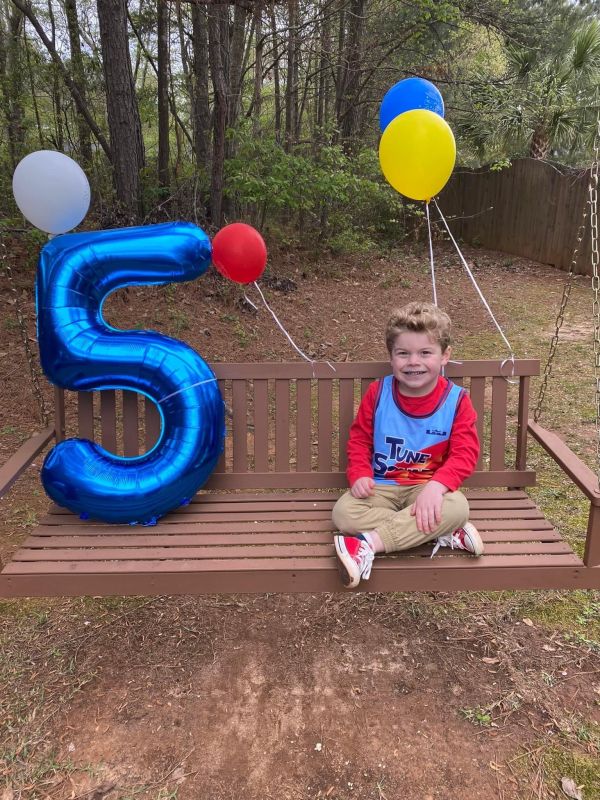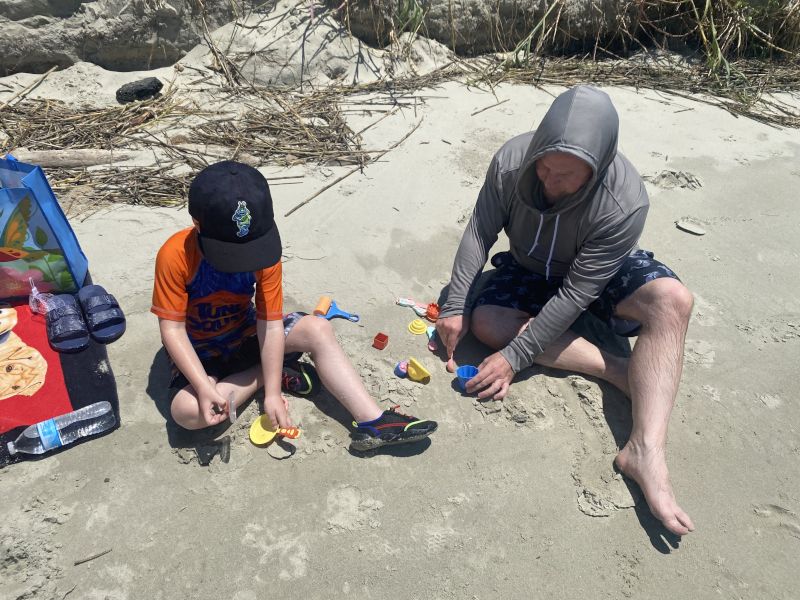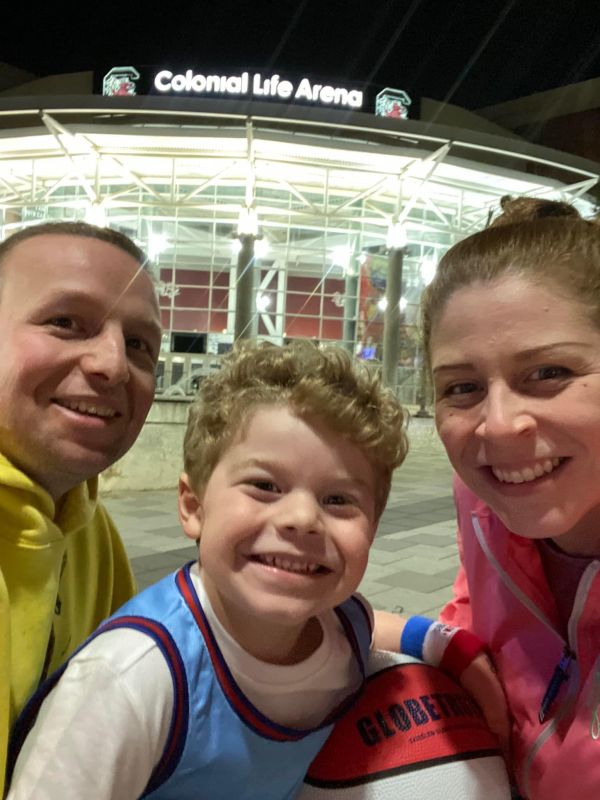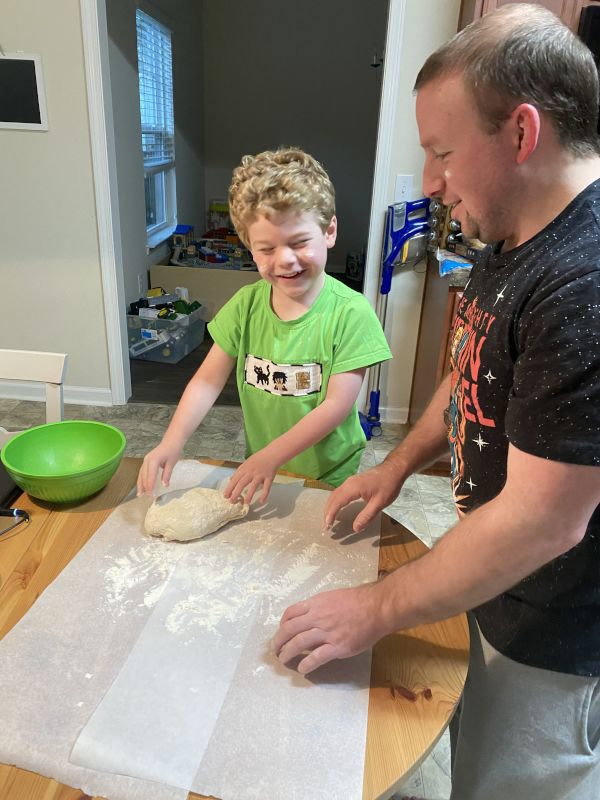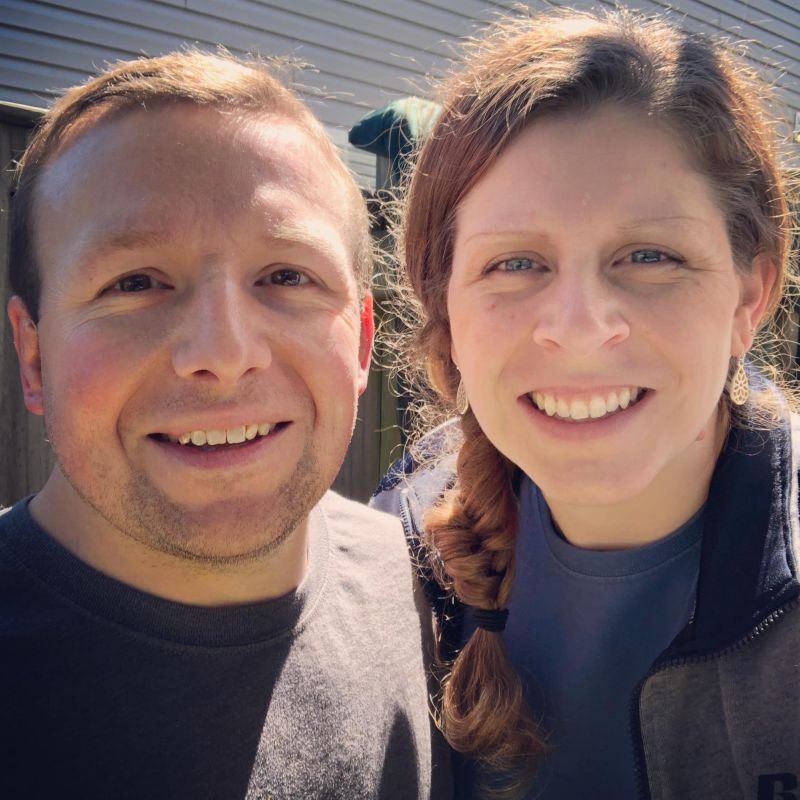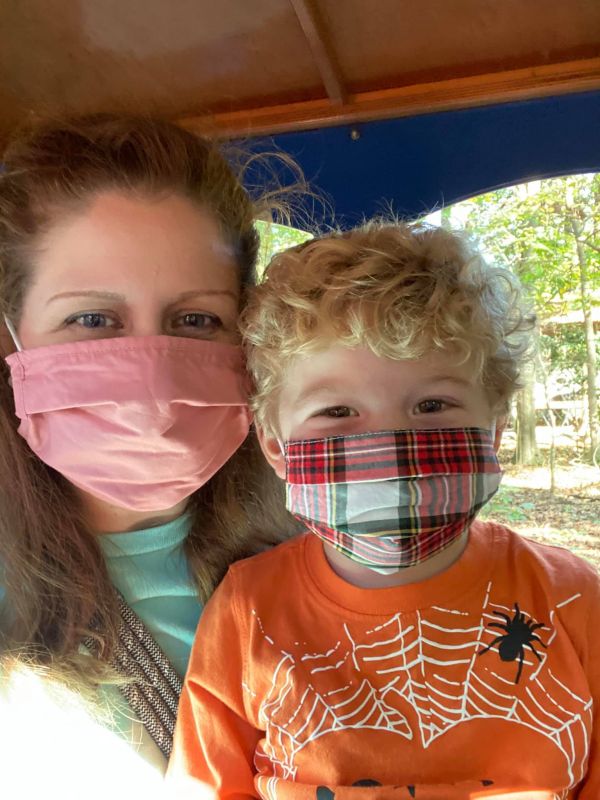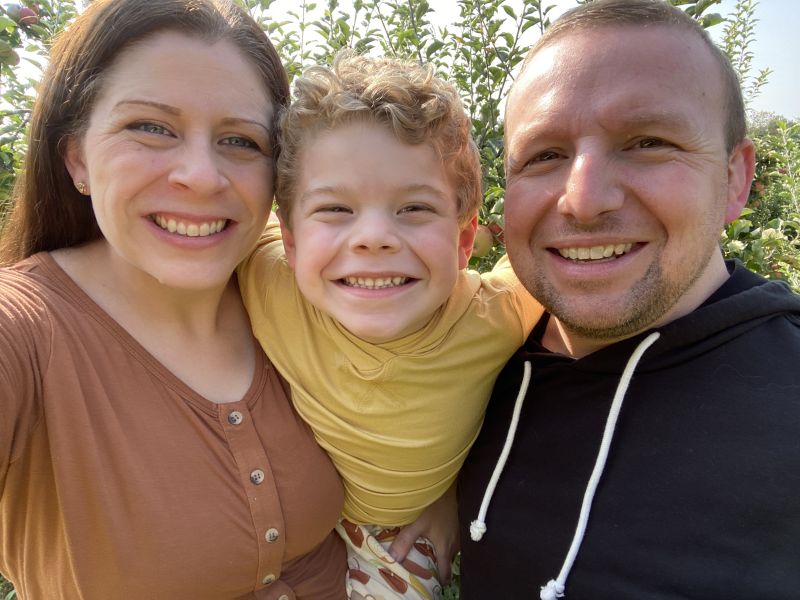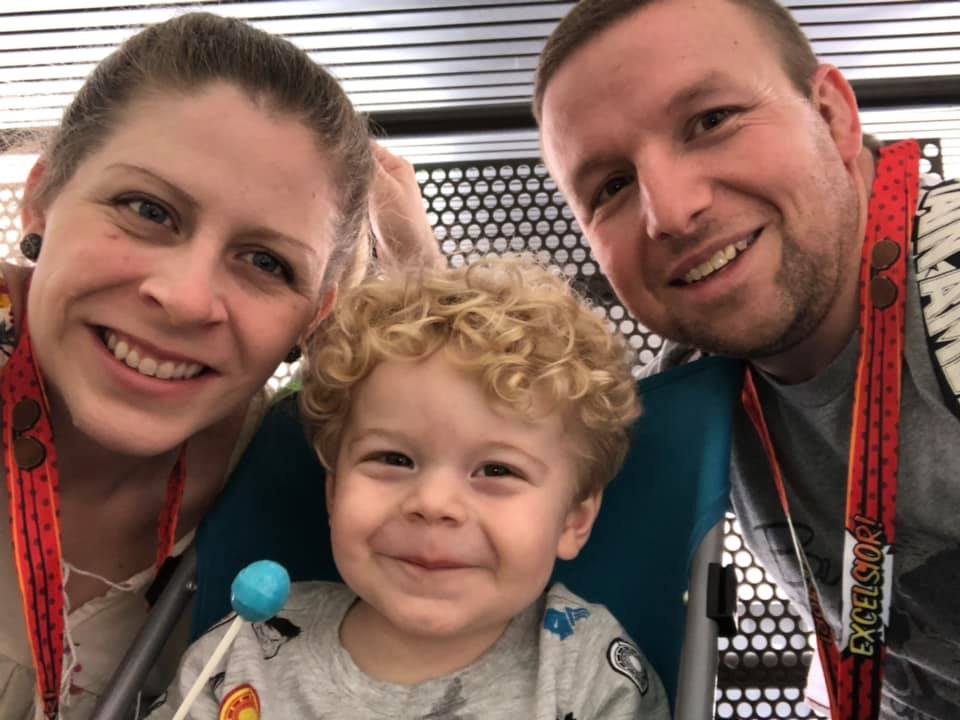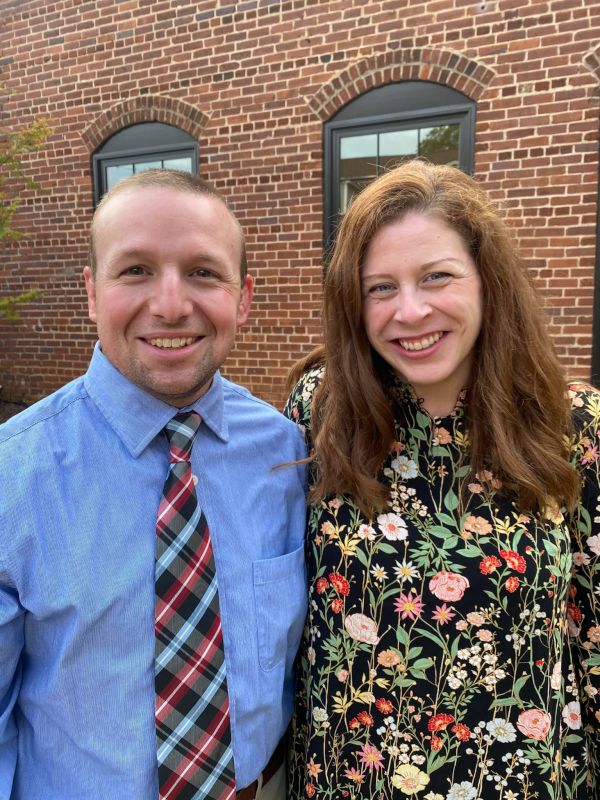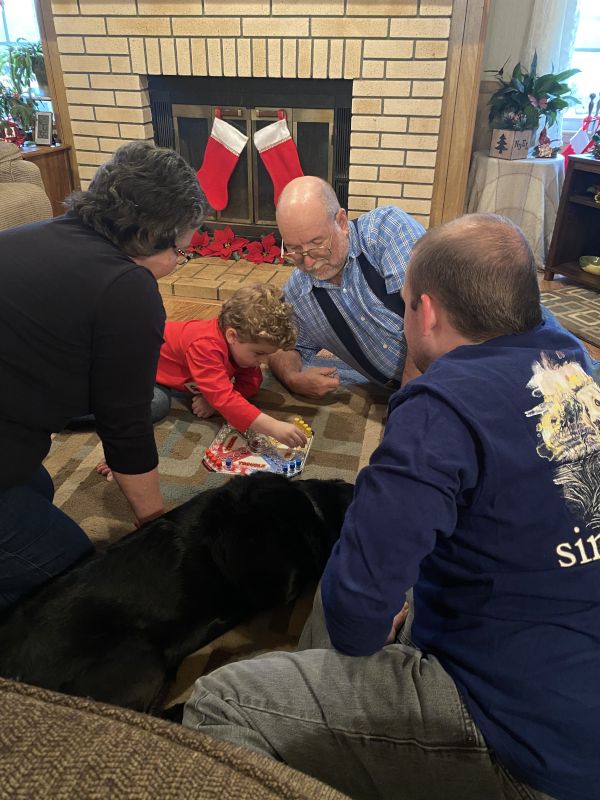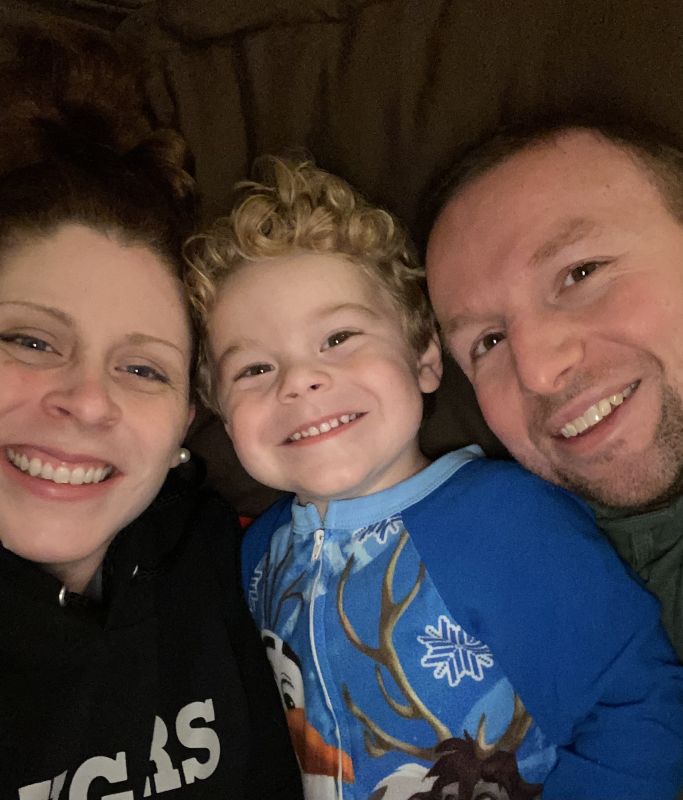 ×
1 / 12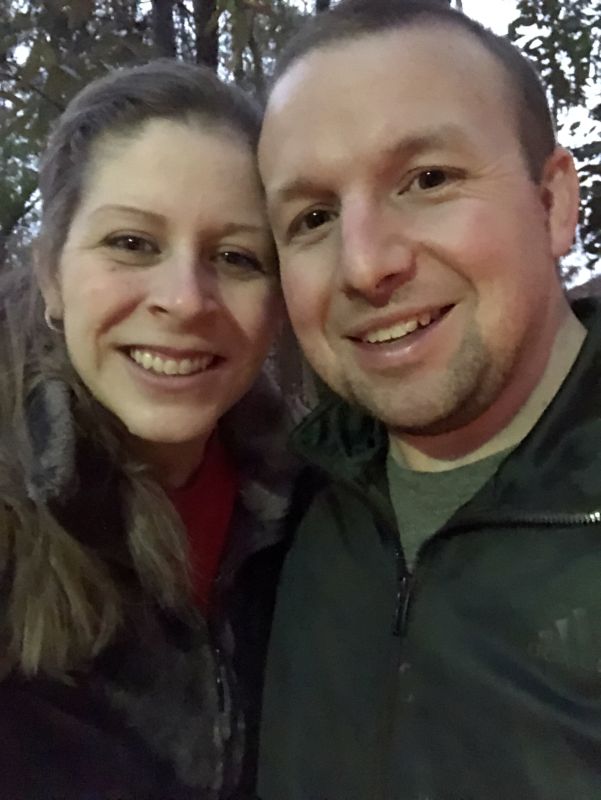 2 / 12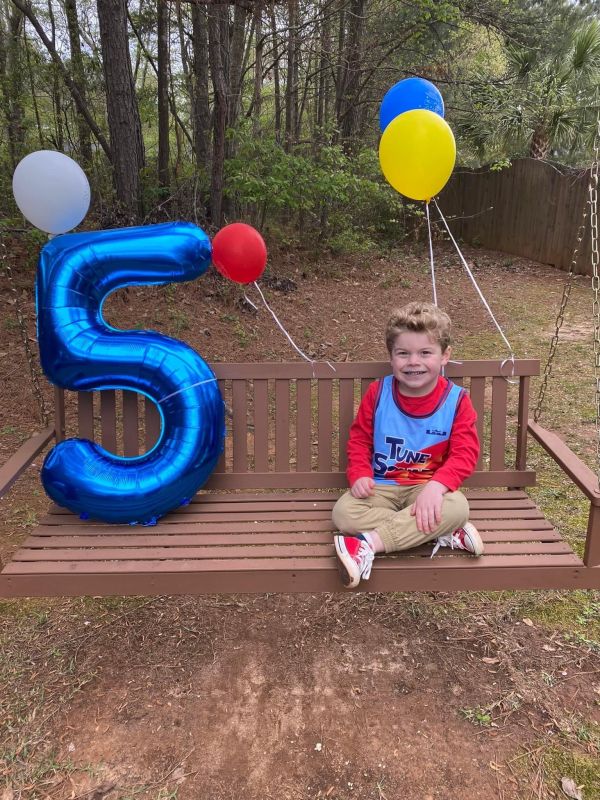 3 / 12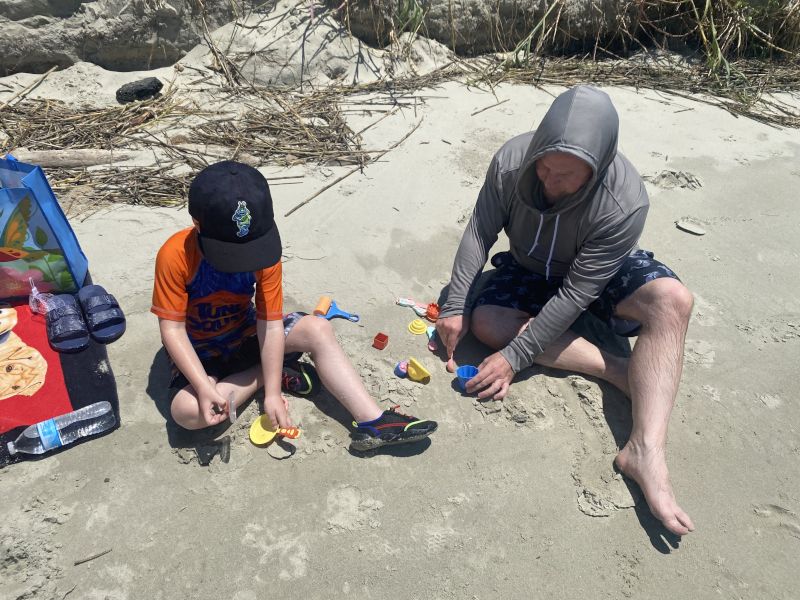 4 / 12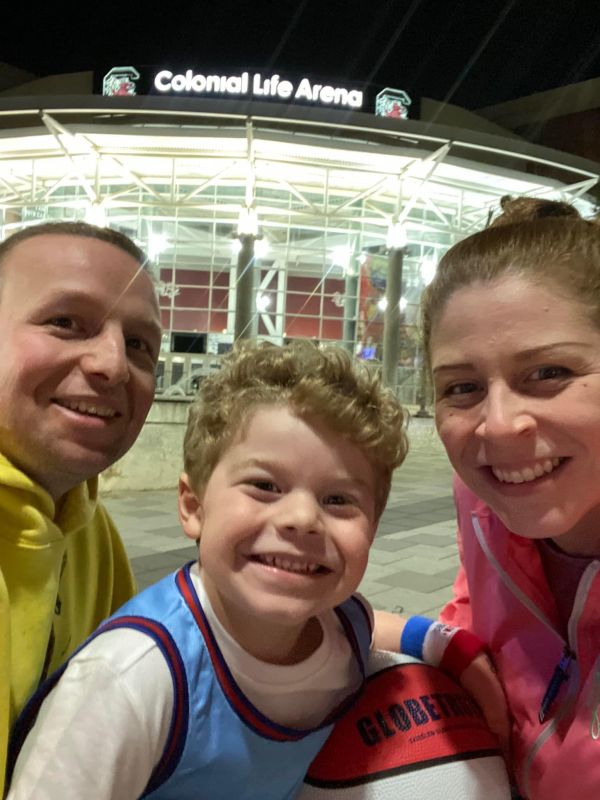 5 / 12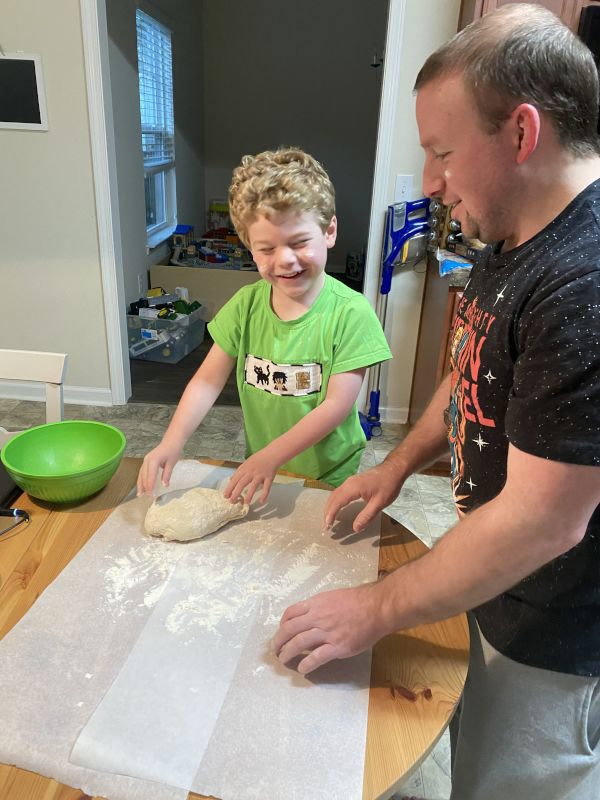 6 / 12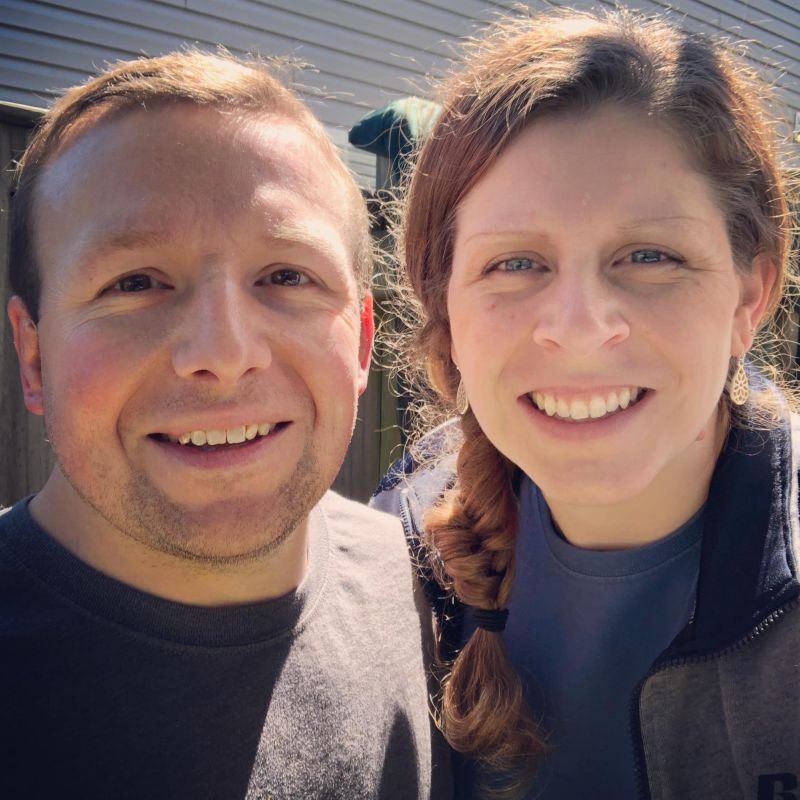 7 / 12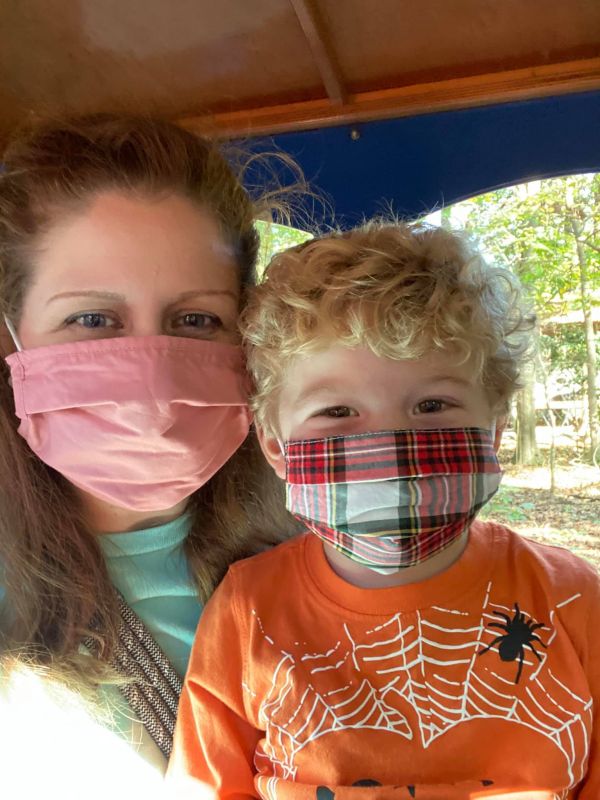 8 / 12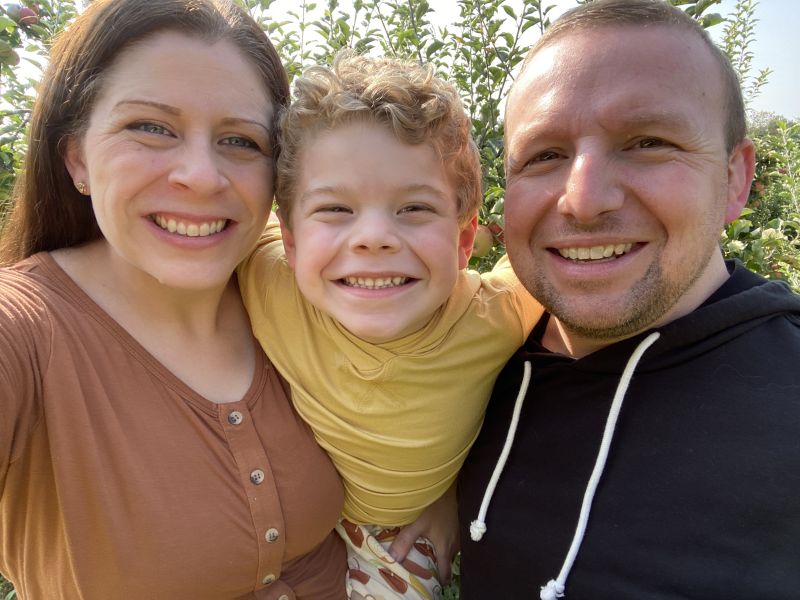 9 / 12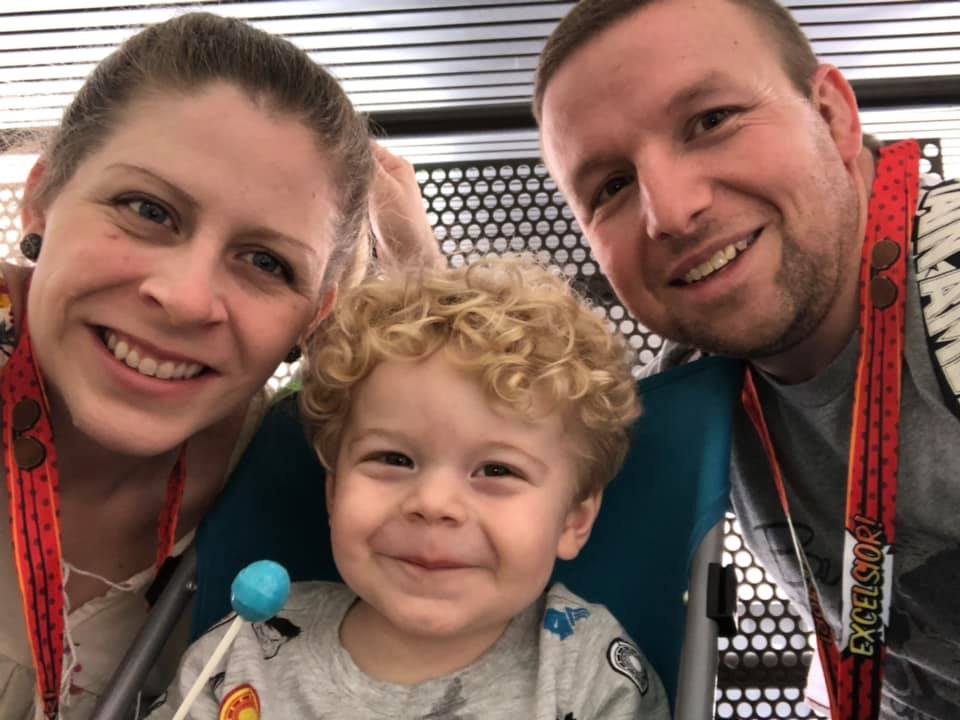 10 / 12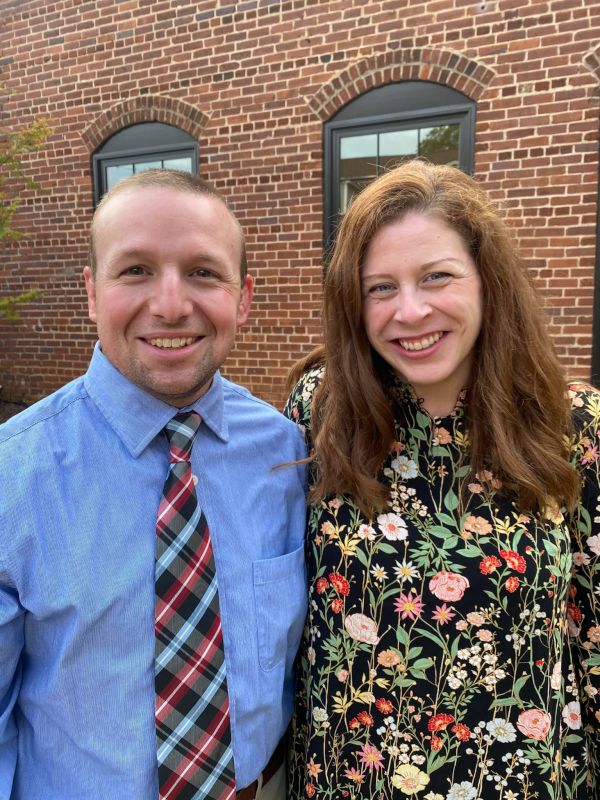 11 / 12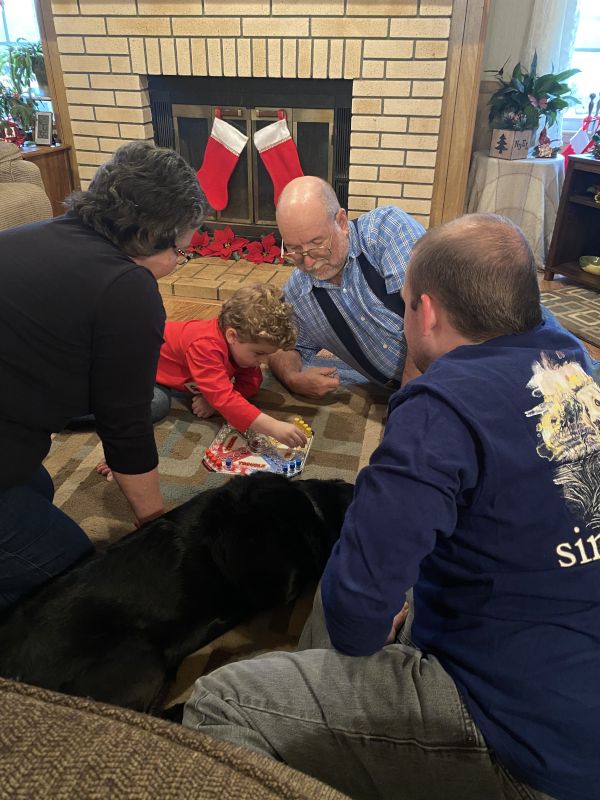 12 / 12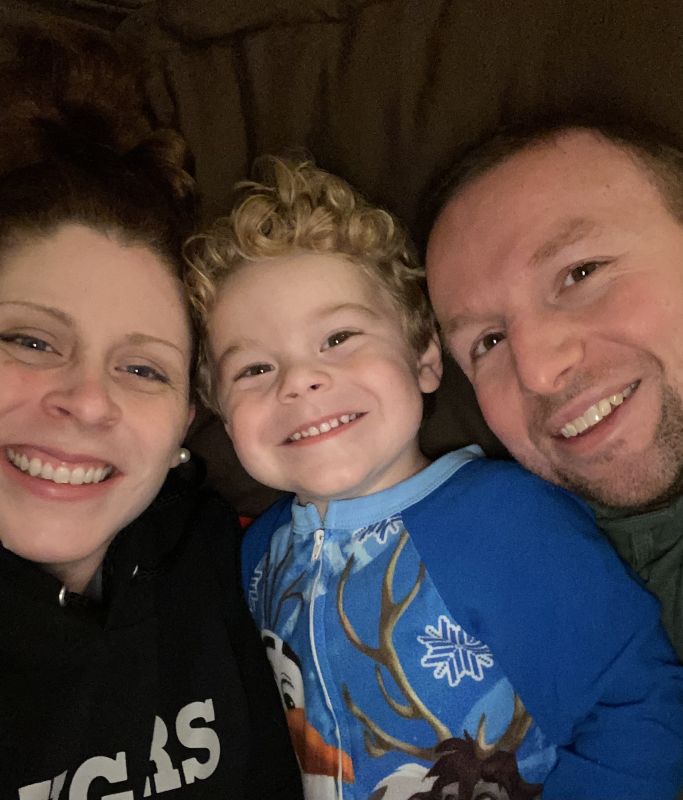 ❮
❯
Our House and Neighborhood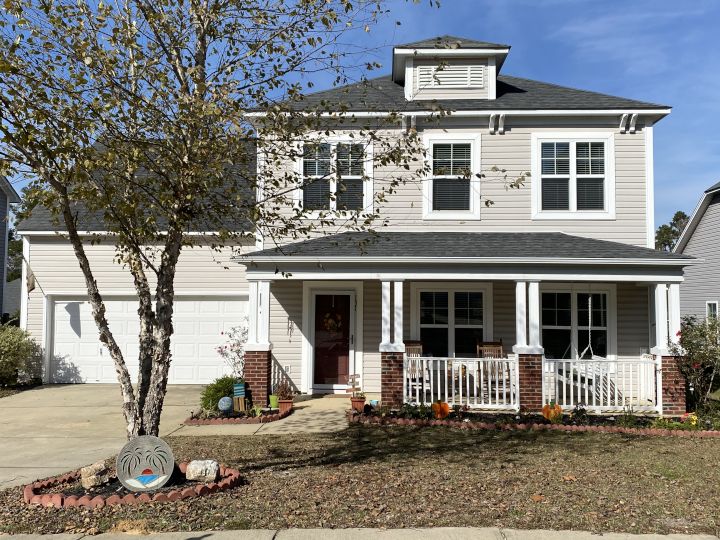 We live in a centrally located suburb in South Carolina. Our home has three bedrooms, a large playroom, and a spacious living room that is the perfect size for family gatherings, crafting, playing games, and having dance parties. We have a good sized fenced in backyard which is perfect for setting up a little pool in the summer, playing ball with our dog, and kicking a ball around. We have quite a few young families in our neighborhood with a lot of young children that our son loves to play with. We are zoned for one of the best school districts in the state, with our elementary school less than two miles from our home, which is a huge plus. Our neighborhood in itself is quite diverse with neighbors with a variety of cultural backgrounds. Our neighbors have good relationships with one another and there is a good sense of community.
Less than a 30-minute drive from our house we have a state museum, an art museum, a large children's museum, and one of the top zoos in the nation. Right near our home we have a library branch and several parks that offer a variety of amenities including two splash pads. We love attending annual community events like corn maze/pumpkin patch, Halloween at the zoo, drive through light displays. Easter Egg hunts and Trick or Treating in the park, an outdoor market on Saturdays with venders downtown, and outdoor community movie nights.
Our Extended Families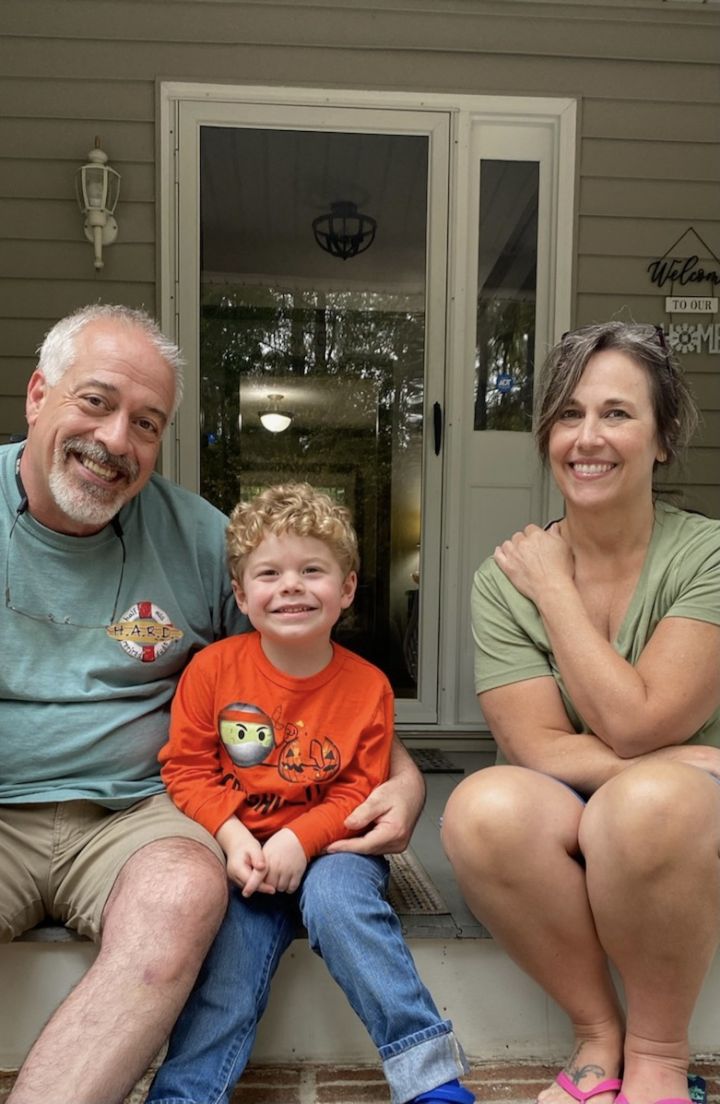 Our families play a huge role in our lives. As parents, we are committed to ensuring that our children grow up with a large circle of those who love and support them. Our families have shown us what unconditional love looks like and we can't wait to share that with our children.
Kayce's parents, sister, and grandma all live within a 30-mile radius. Kayce was raised in a close-knit family with aunts, uncles, and cousins who came to town frequently, especially for holidays. Seeing family often is something we make a priority as we realize how lucky we are to be able to take advantage of this time. We spend much of the Christmas season, Thanksgiving, and Easter with Kayce's family.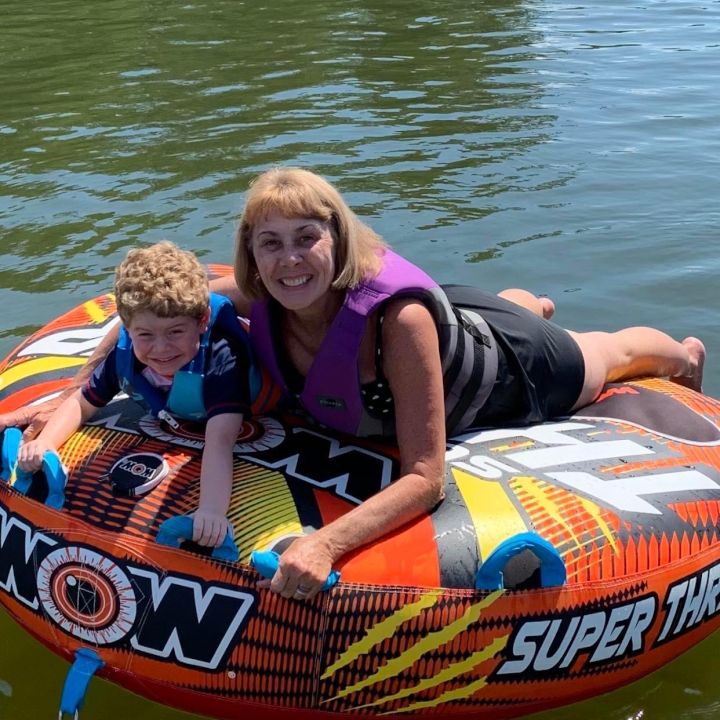 Willie's parents and his brother (and his family) live within a 40 mile radius. We love spending holidays with them and one of our favorite holiday traditions is baking Christmas cookies with Willie's mom. Willie's grandmother and aunt live in New Jersey, so we don't get to see them as often as we would like, but we FaceTime them often to help them not feel quite so far away. Just like with Kayce's family, we spend much of the Christmas season, Thanksgiving, and Easter with Willie's family.
We have both been blessed with extraordinary parents and siblings who are extremely excited about adding a new addition to our family. They cannot wait to have another baby to spoil and love on.
From Us to You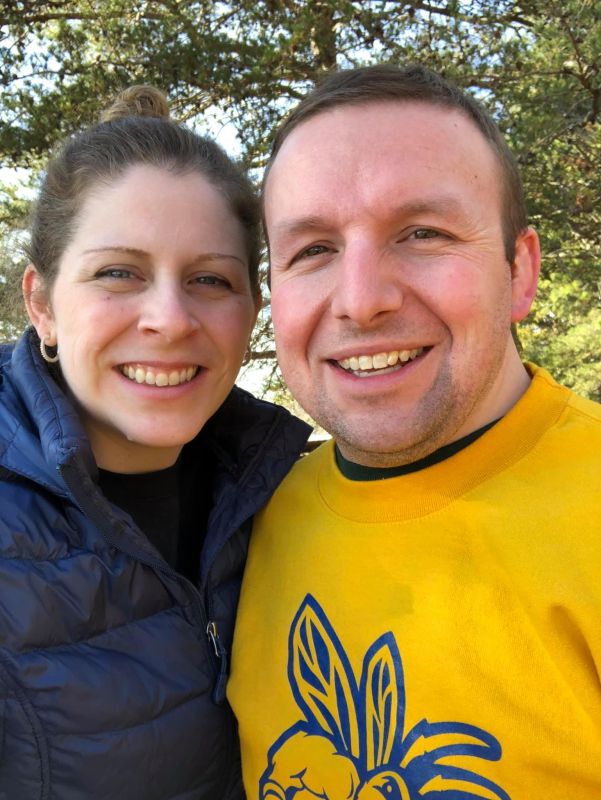 Thank you for taking the time to take a look at our profile and for getting to know a little bit about us. We are humbled at just the thought that you are considering us for this ever important role in your and your child's life. We admire the courage and strength that it has taken you to get to this point and we appreciate you giving us this opportunity to continue to grow our family.
Our names are Willie and Kayce and our family's story begins in 2007, when we met in college. We began dating in December of that year and then married a few years later, in July of 2012. We absolutely complete each other and we are each other's best friends. We finish each other's sentences and balance each other out perfectly. In 2017 we welcomed our son. He is bubbly, warm, and has a huge heart. We are so excited about adding to our family and know he is going to be an amazing big brother.
We have given the adoption process a lot of thought for the past 5 years. Before having our son, we experienced a loss very early on. At that time, we decided that adoption was something that may be a part of our story. A few months later, we became pregnant, but the talks of adoption never stopped. After our son was born, we experienced two more losses. At that point, we decided that adoption was placed on our hearts for a reason and God is in control and has set this path for our family.
We are both employed at school districts, Kayce as a teacher and Willie as a school counselor, which allows us to have stable work hours. We are fortunate to be able to spend holidays and summers at home with our family and have flexible schedules because of our employment. During our down time, we love to spend time together as a family playing in our backyard, traveling, cooking together, and having dance parties in our living room. We feel like having time to spend with each other is a gift and we carve out that special time each day. Our home is filled with much laughter, love, and so many memories. We cannot wait to share these with a new member of our family.
We want you to know that you are being prayed for and that you will always hold a special place in our hearts. We truly believe that you were placed in our lives for a reason. We hope to have an open relationship with you where we can send you letters, pictures, and keepsakes in the mail. We are also open to exchanging emails and phone calls, depending on your level of comfort. As adoptive parents, we promise that your story will be ever prevalent in our family. We promise to provide your child with endless support and love by everyone in their family, each member is anxiously awaiting their arrival. We know that the decisions that you are being faced with are not easy, but we aim to make you feel like a part of your child's life, as you are an important part of their story. We look forward to continuing to grow our relationship with you and sending you updates throughout your child's life.
We would like to thank you from the bottom of our hearts for taking the time to read our letter and for considering us as parents for your child. We know that this process is not an easy one, but please do know that you are being prayed for and know that you will not be forgotten.
Willie & Kayce
Favorites
Actor
Denzel Washington
Hugh Jackman
Actress
Kathy Bates
Mindy Kaling
Author
Sir Arthur Conan Doyle
Agatha Christie
Book
Area X: The Southern Reach Trilogy by Jeff VanderMeer
And Then There Were None
Candy Bar
Snickers
Reese's Peanut Butter Cups
Cartoon
Teenage Mutant Ninja Turtles
Sccoby Doo, Where Are You?
Childhood Memory
Playing basketball/baseball/catch with my older brother and dad when he would get home from work.
Going camping with my family
Childhood Toy
Bike
American Girl Bitty Baby
Children's Book
Oh, the Thinks You Can Think! -Dr. Seuss
The Monster at the End of This Book: Starring Lovable, Furry Old Grover
City
Wilmington, NC
Savannah, Georgia
Classic Movie
It's a Wonderful Life
White Christmas
Day of Week
Saturday
Friday
Dessert
Key Lime Pie
Anything chocolate
Dream Vacation
Extended vacation in Europe, South America, and/or Asia
Scotland
Family Activity
Our local zoo and children's museum
Going to our local zoo
Flower / Plant
Sunflower
Hydrangea
Form of Exercise
Resistance Bands, Calisthenics
Walks around the neighborhood
Hobby
Gardening
Crafting and Coloring
Holiday
Christmas
Halloween
Holiday Song
Simply Having a Wonderful Christmas Time - Paul McCartney
Baby, It's Cold Outside
Holiday Tradition
Singing "Happy Birthday" to Jesus on Christmas
Visiting Santa and Lights Before Christmas at our local zoo
Ice Cream
The more chocolate, the better.
Peanut Butter and Chocolate
Junk Food
chips, nuts
Goldfish
Leisure Activity
Reading
Listening to music
Memory with a Child
Vacations with our son; when he is seeing or experiencing things for the first time.
Taking our son on vacation to Wilmington, NC and visiting the children's museum and the nearby beach
Memory with Spouse
Honeymoon in the Florida Keys
Our honeymoon in Key West, Florida
Movie
Spider-man: Into the Spider-verse
Matilda
Movie Munchie
Popcorn
Popcorn and M&Ms
Movie Quote
"If you start singing, I'm gonna throw up." -Maui in Disney's Moana
"Oh look, another glorious morning. Makes me sick!"- Hocus Pocus
Movie Type
Comedy, Docudrama
Comedy or Horror
Musical
White Christmas
Chicago
Musical Group
OutKast
Sleeping at Last
Nursery Rhyme
Wee Willie Winkie
Pease Porridge Hot
Olympic Event
Wrestling
Wrestling
Personal Hero
Fred Rogers
Ruth Bader Ginsburg
Play
Waiting for Godot
A Christmas Carol
Poet
Lord Byron
Edgar Allan Poe
Quality about my Spouse
Understanding and patience
Kindness
Quote
"Today I will do what others won't, so tomorrow I can accomplish what others can't." -Jerry Rice
"You are braver than you believe, stronger than you seem, and smarter than you think. But the most important thing is, even if we are apart, I'll always be with you." A.A. Milne
Restaurant
Tsunami
McAlister's Deli
Sandwich
Reuben
Pimento Cheese
Scripture
2 Timothy 1:7
1 John 4:18
Shopping Store
2nd & Charles
Target
Song
"Iris" -Goo Goo Dolls
'Til Kingdom Come- Coldplay
Sport to Play
Wrestling
Basketball
Sport to Watch
Football
Football
Sports Star
Michael Jordan
Dawn Staley
Sports Team
Philadelphia Eagles
University of South Carolina
Subject in School
English
Social Studies
Superhero
Wolverine
Miles Morales
Thing to Cook
Ribs
Homemade Pizza
Time of Day
Late morning
Evening
Tradition
Dragon Con in Atlanta
Singing "Happy Birthday" to Jesus on Christmas Eve
TV Show
Luke Cage
The Office
TV Show Character
Luke Cage
Dana Scully (The X-Files)
Vacation Spot
Wilmington, NC
Wilmington, North Carolina
Video Game
Spider-man
Tony Hawk Pro Skater
Get in Touch
Provide more information, so American Adoptions can connect you with this family.
---