1-800-ADOPTION
Thank you for viewing our profile
If you would like to learn more about us, please call 1-800-ADOPTION (2367846), fill out the form at the bottom of our on-line profile page, or email us at bp_information@americanadoptions.com.
To revisit our on-line profile page and view our profile video at American Adoptions, simply use your mobile phone to scan the QR code on the right. We are looking forward to hearing from you!
Kevin & Kim
Words cannot express how grateful we are that you are taking the time to review our profile. Creating a family full of love and laughter has always been our biggest goal in life and we want to truly thank you for considering us as the parents of your child. We are best friends and soul mates looking to continue to make wonderful memories as a family.
About Us
Job
Quality Engineer Team Lead
Medical Laboratory Scientist Team Lead
Education
Associate's Degree in Information Technology
Bachelor's Degree in Clinical Laboratory Science
Relationship
Legally Married
Our Leisure Time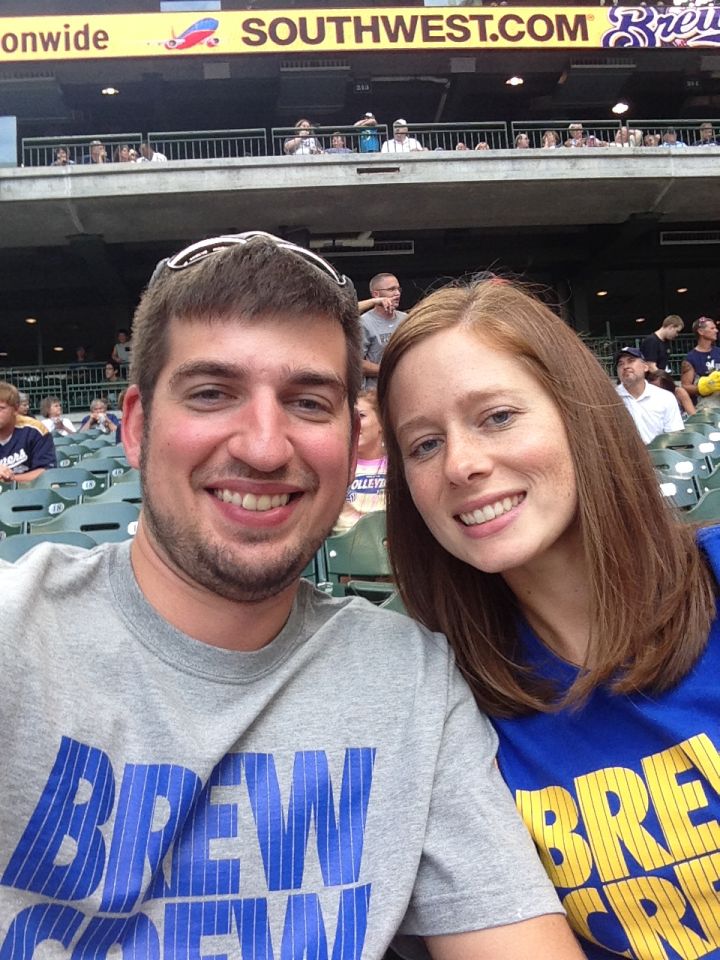 Most of our favorite things to do revolve around spending time in the great outdoors. We appreciate all that nature has to offer; we enjoy hunting, fishing, kayaking, and snowshoeing. While we like to be active outside we can also appreciate recharging with a weekend of relaxing and getting lost in a new TV series. We are both avid sports fans and love to attend baseball and football games. Even though we aren't always rooting for the same team we always enjoy our time together cheering in the stands! We can't wait to add another sports fan into the mix.
Kevin's passion in life is hunting, which started at a young age. He puts in the time and sweat to allow us the best chance at a successful hunt each year. Hunting has taught him patience and each year leaves him eager to learn more and he is continuously rewarded for his efforts. Kim has some great hunting stories and hopes one of these times it will be her year to get the big one! Hunting is something we really enjoy doing together and we can't wait to share this hobby with our children.
Kim loves to spend time crafting with family and friends. Sometimes her ideas turn out great, sometimes they don't but the laughs along the way are worth it! Her creative side tends to come out around the holidays, and this skill has come in handy as she has transformed our house into a home.
Qualities We Love, Admire & Respect in Each Other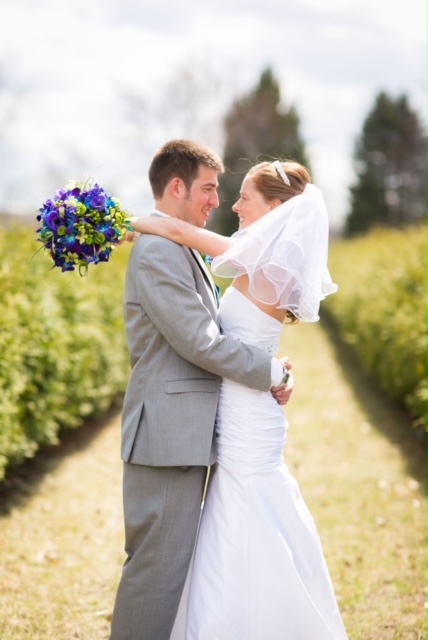 Kim About Kevin: My favorite endearing qualities of Kevin include: his passion, dedication, determination, and great sense of humor. Kevin's passion for his favorite things in life, such as his family and hunting are obvious after spending only a short period of time with him. He is a dedicated husband, dog-dad, and employee-you can always count on him to show up in a big way. Kevin's determination really comes through on any project he tackles whether it be building something for our home or planting a food plot, he doesn't let anything stand in his way from creating something amazing. Those who know and love Kevin know he has the uncanny ability to get anyone to laugh with his perfectly timed jokes.
Kevin About Kim: Kim has a lot of amazing qualities. Some of those qualities are happiness, thoughtfulness, kindness, sense of humor, dependability, respect and the love that she has for children/family/friends. If you spend some time with her, you'll realize that she's down to earth, enjoys a good laugh and will literally do just about anything to make sure that people are having a good time. She likes to challenge herself by creating decorations and other crafts, she's great at that. Kim has a really big heart, and it is apparent when spending time with her around children. She makes sure the kids priorities are first and that they are having fun. She does it with a special type of love and care that not many people possess.
Our Pup, Khloe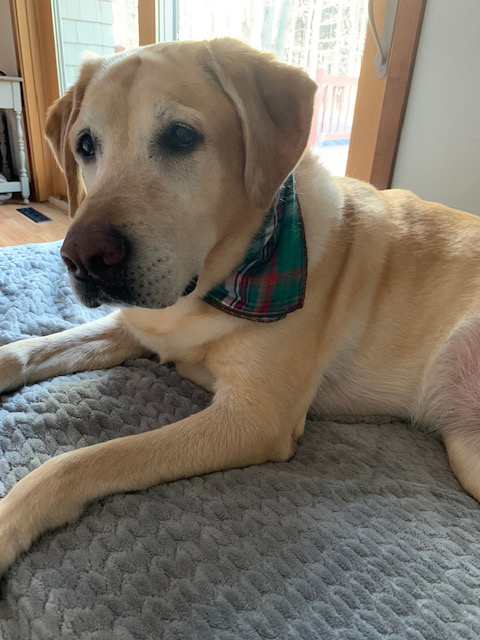 We may be biased but we have the cutest pup around! Our yellow lab, Khloe is our whole world and she is the one that is really in charge of this house! Sadly, our older lab, Kali, recently passed away. Having dogs has been such a huge blessing to us. There is so much love to give and just as much love received. They make it difficult to have a bad day, when they look at us with their sweet eyes and their tails start wagging, it instantly puts a smile on our faces. We love watching Khloe play in our yard, and we all enjoy being in the country and adventuring out in the woods. We know Khloe will make a great big sister, as we welcome a child in to our home, and we can't wait to see that bond form. Once our children are able to play fetch they will instantly become Khloe's best friend!
Photos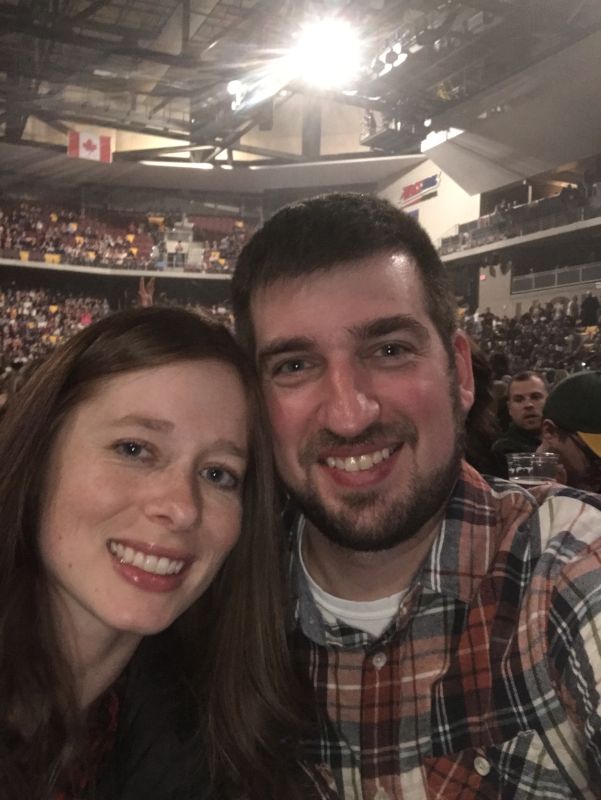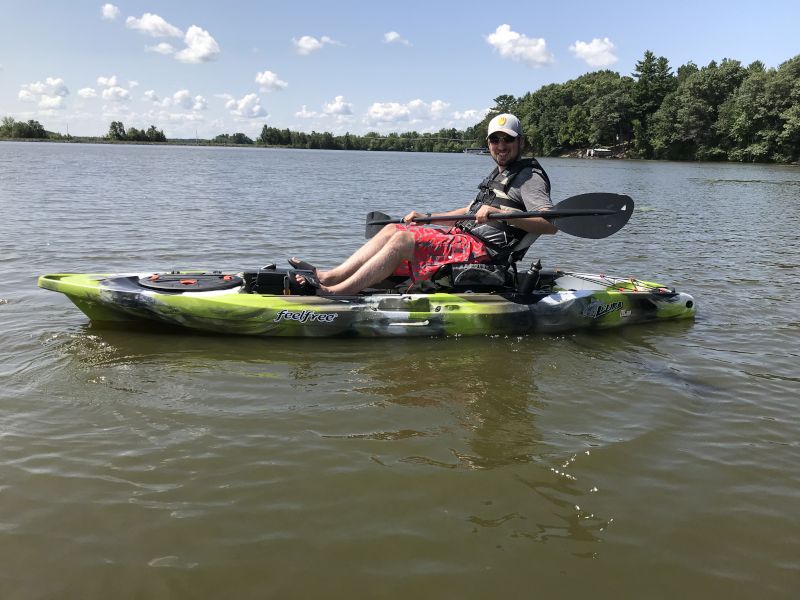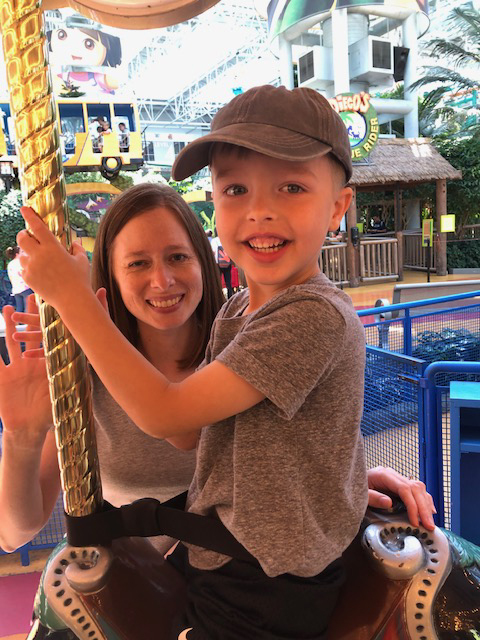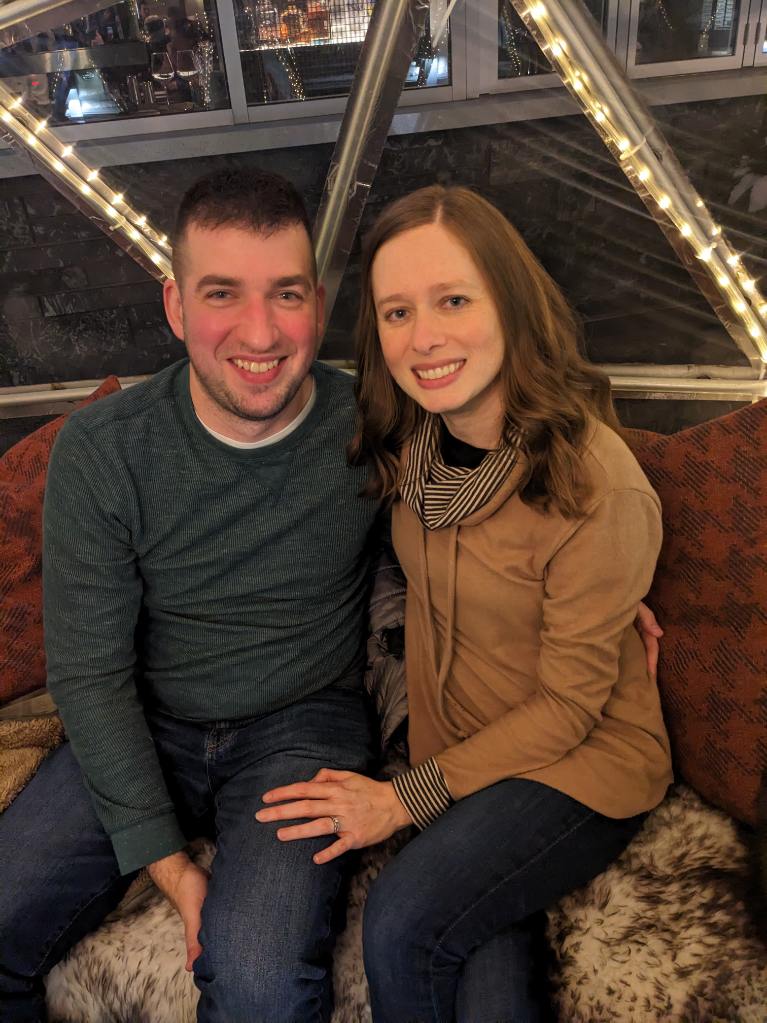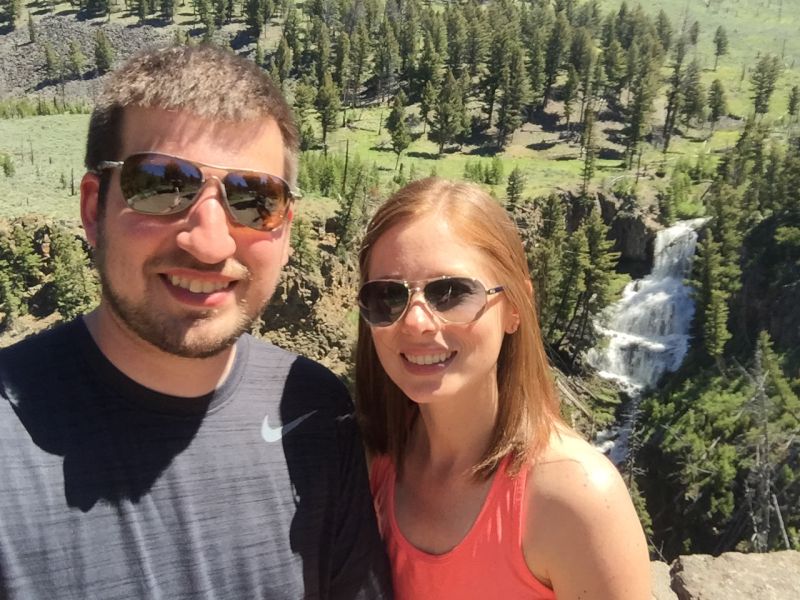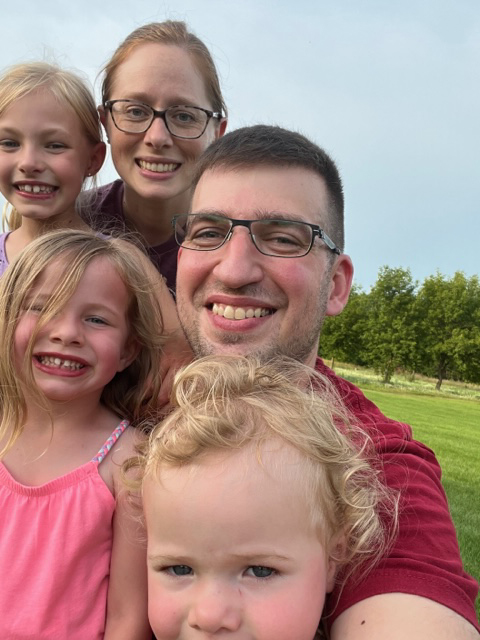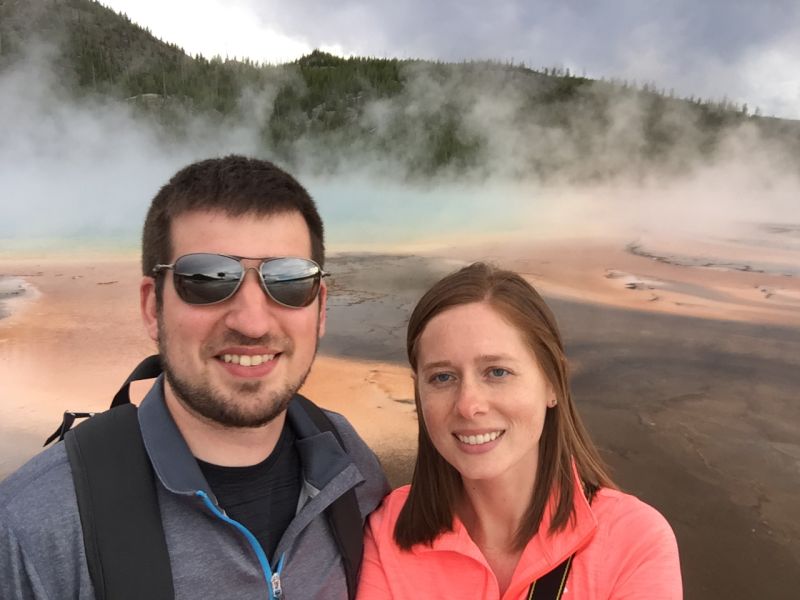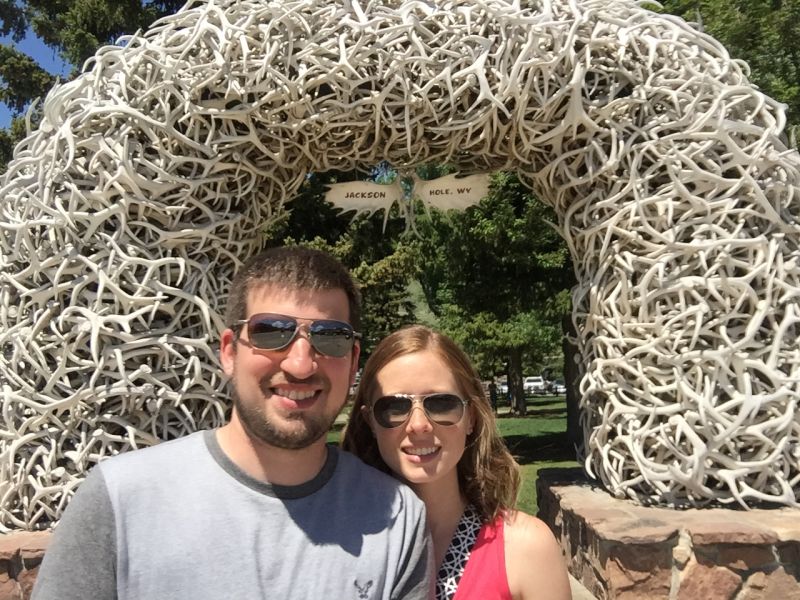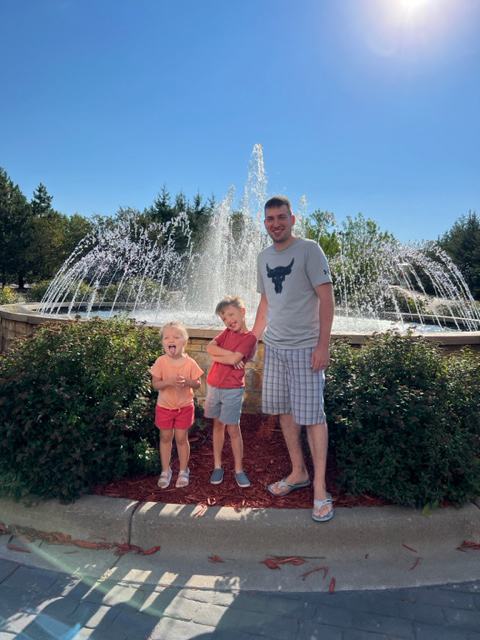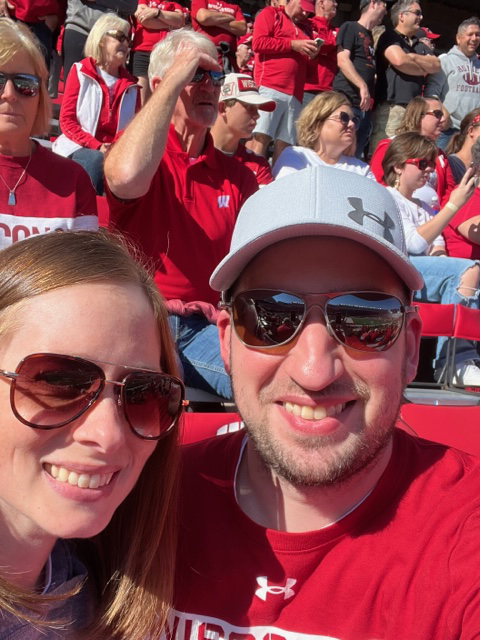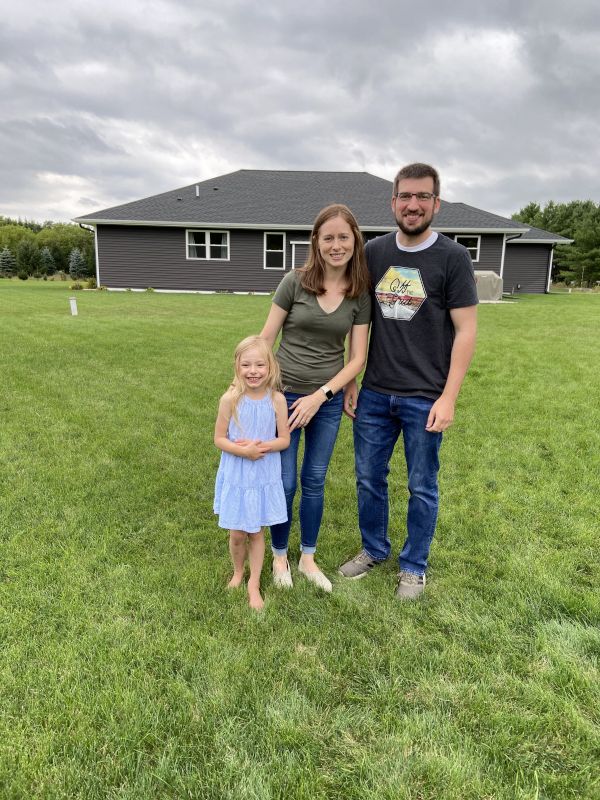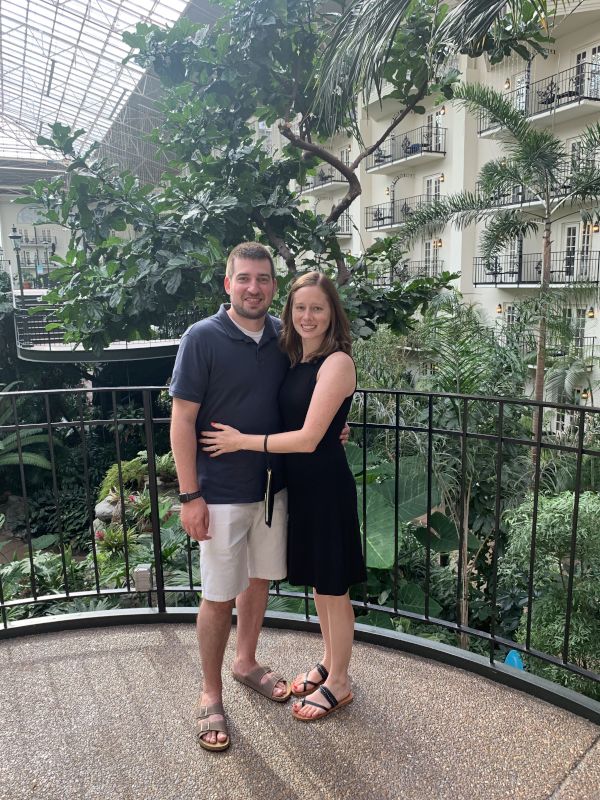 ×
1 / 12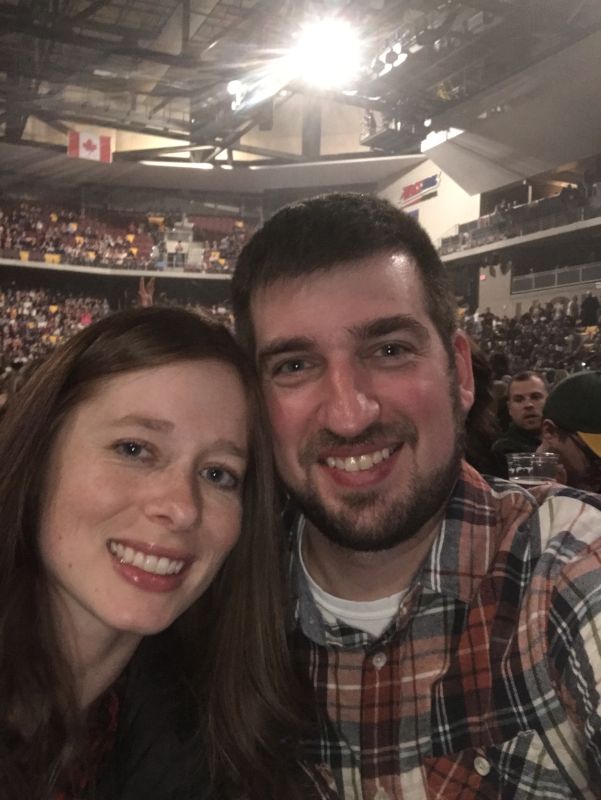 2 / 12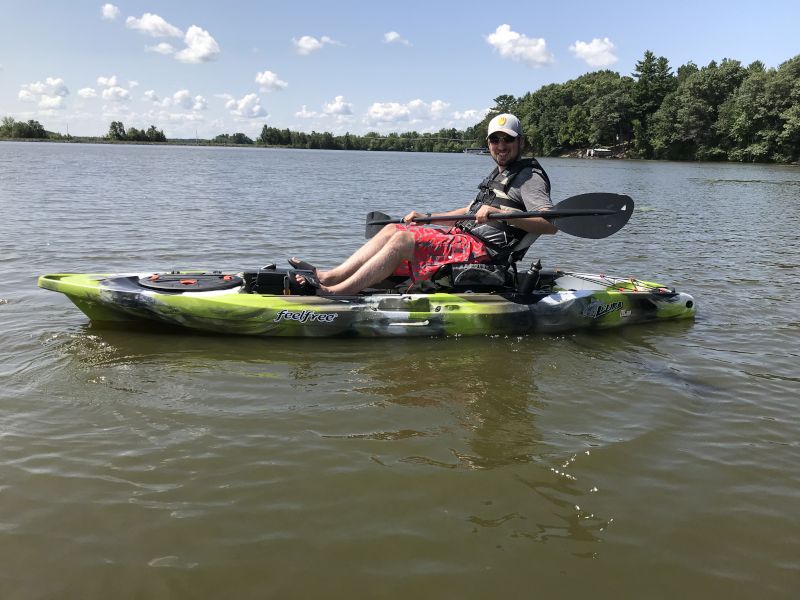 3 / 12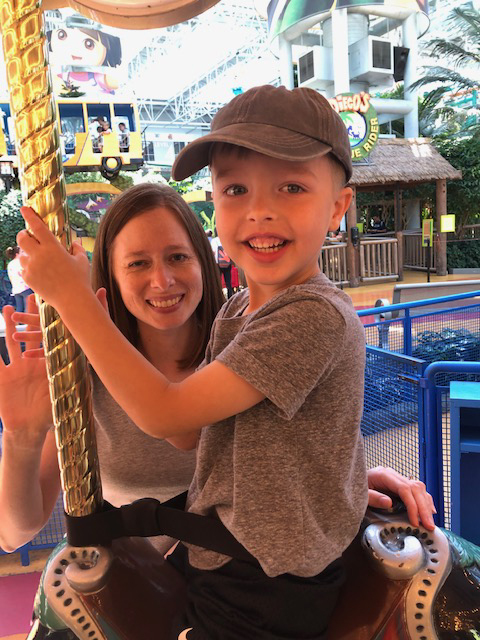 4 / 12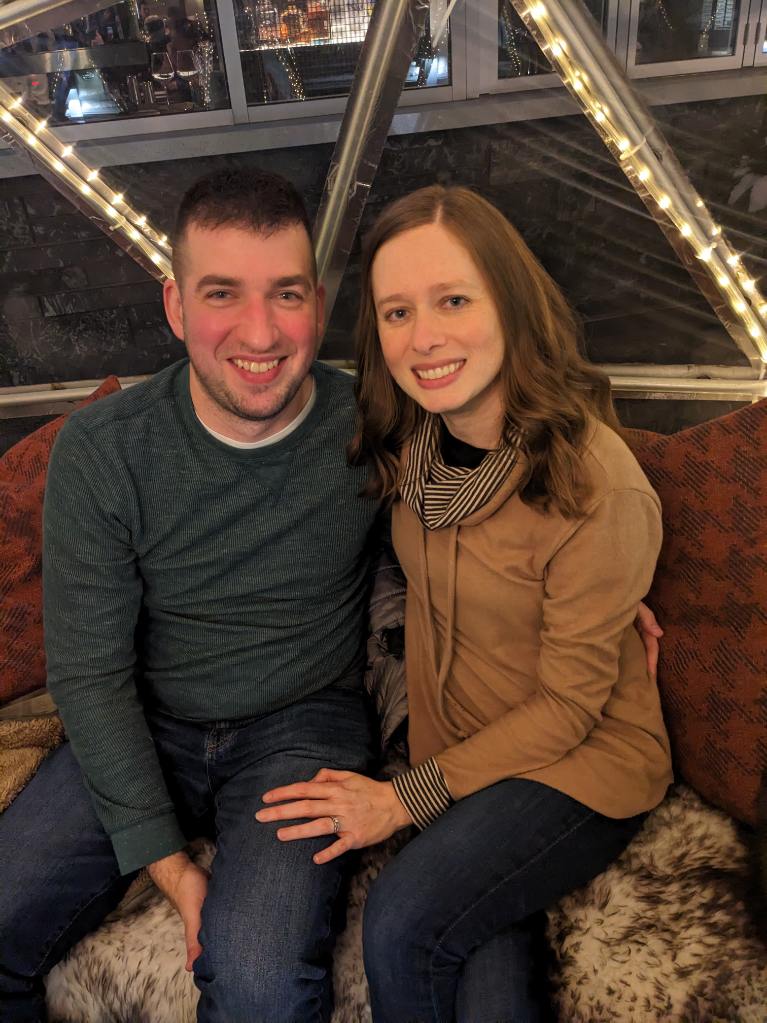 5 / 12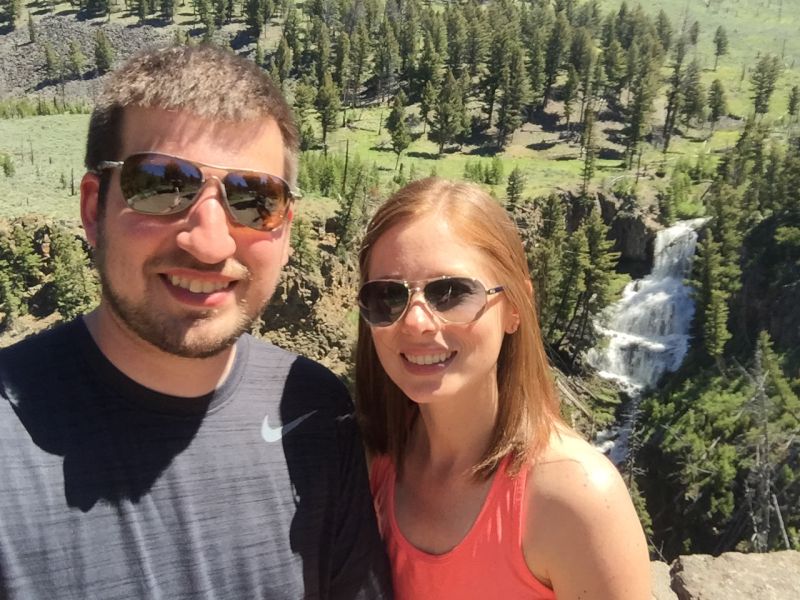 6 / 12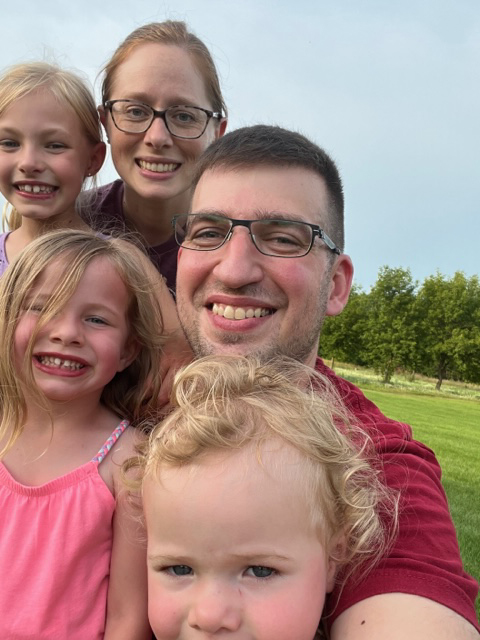 7 / 12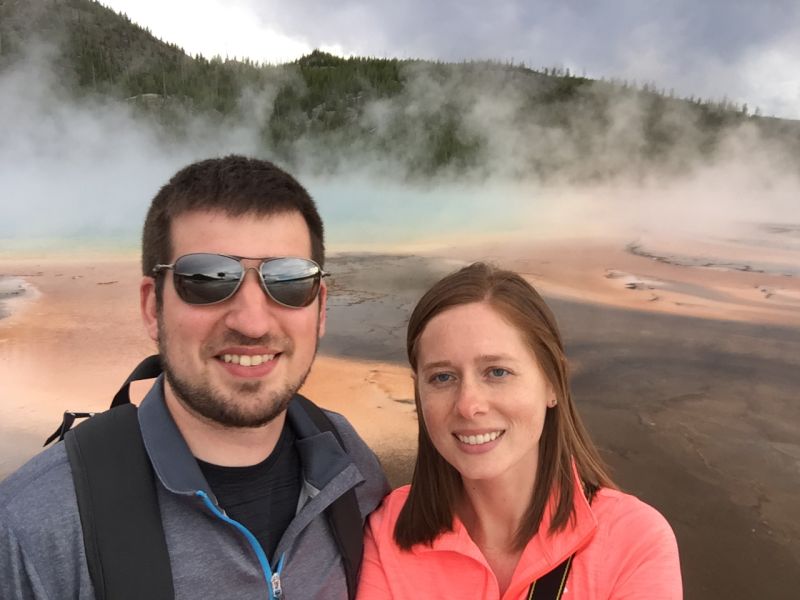 8 / 12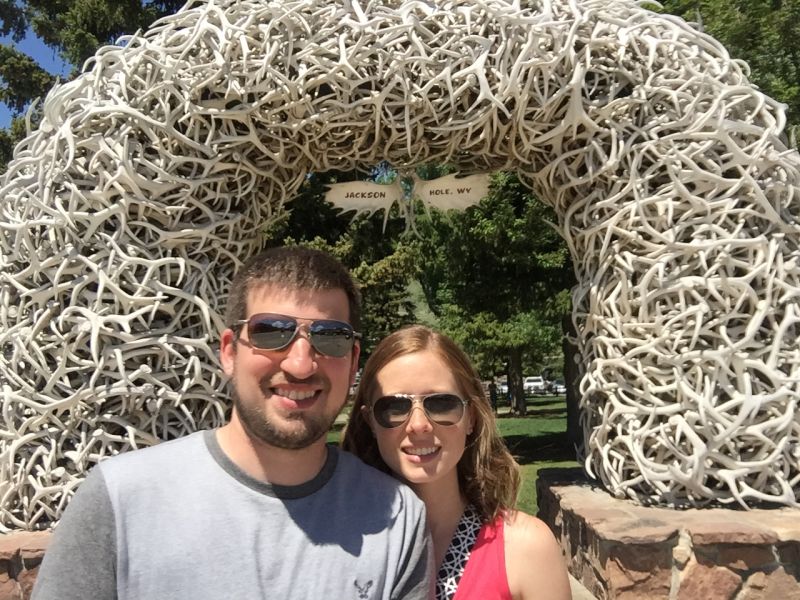 9 / 12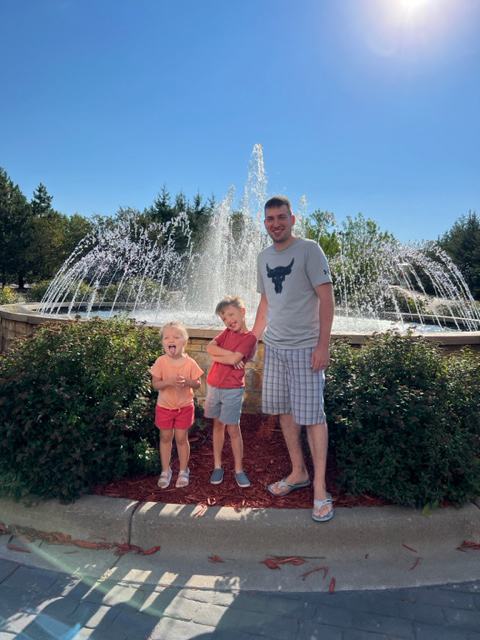 10 / 12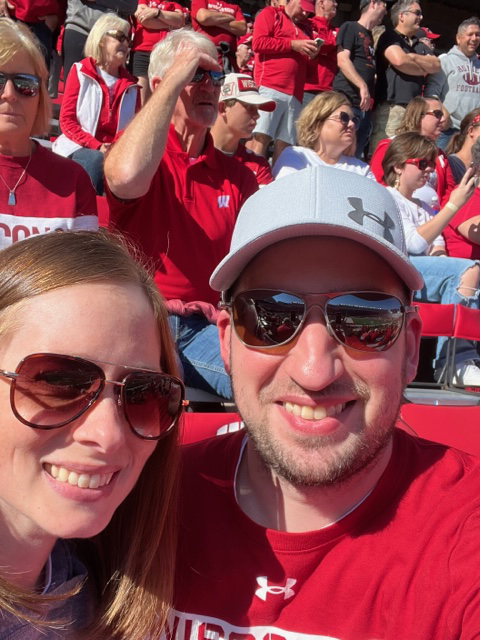 11 / 12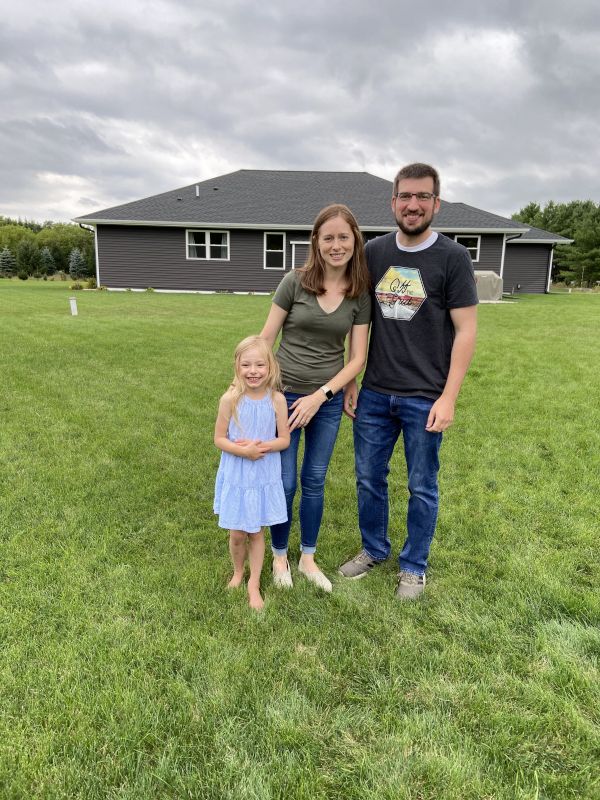 12 / 12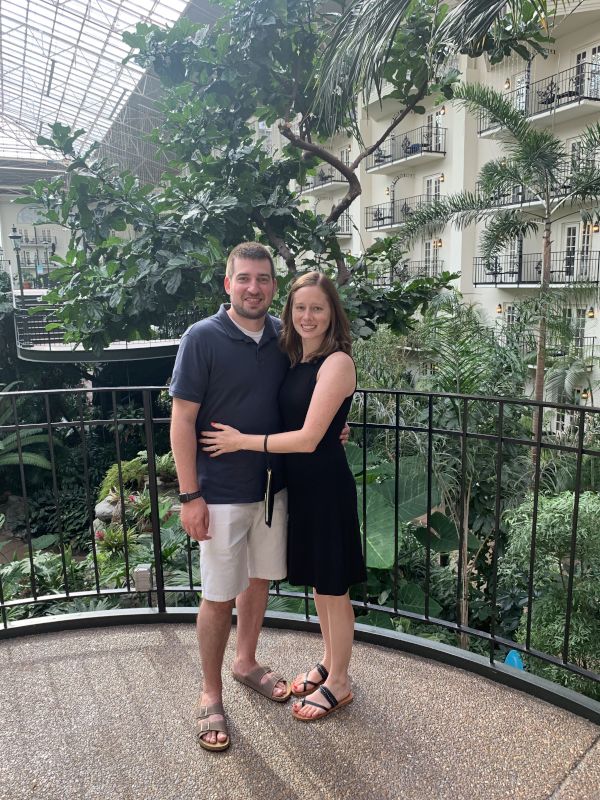 ❮
❯
Our House and Neighborhood
We are proud to live in the wonderful state of Wisconsin, where we truly get to experience the beauty of all 4 seasons-sometimes all in the same week! We live in a rural community that is full of kind and engaging neighbors. The town that we live in holds parades numerous times throughout the year, but the Christmas parade is definitely our favorite. Seeing all the lights makes everyone feel like a kid again! There are a number of fun playgrounds and water parks nearby. We cannot wait to make memories as a family at some of the places we frequented as children ourselves!
Our home is a four bedroom, three bathroom ranch with a family room on both the upper and lower levels-there is plenty of room for everyone to have their own space. You will often find us together in the family room cozied up on the couch enjoying our favorite TV shows with the fireplace on keeping us warm. Our home is located on a 1.5 acre lot full of mature trees and lots of room for a swing set! We are very close to the Wisconsin River which makes launching our kayaks very convenient. In the summer time we enjoy the benefits of our vegetable garden as well as the beautiful wildflowers that appear. During the winter months our road and neighborhood turn in to a snowy winter wonderland. The woods right in our backyard offers some great paths for snowshoeing and there is a sledding hill nearby!
Our Extended Families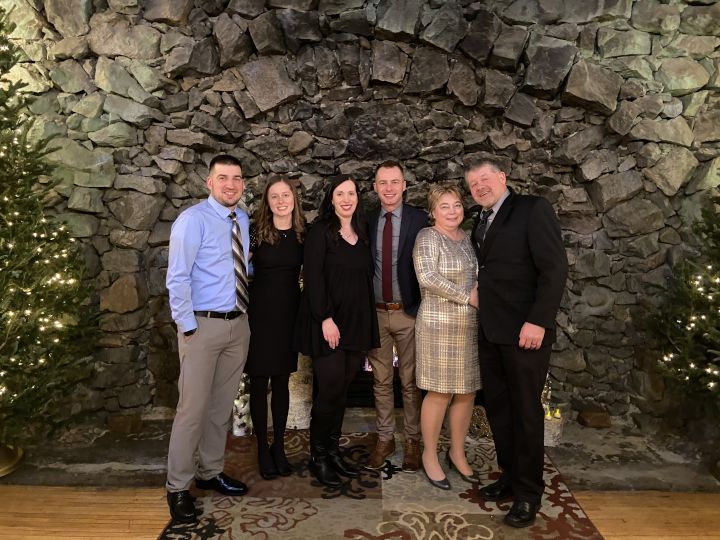 We are very fortunate to have the love and support of both of our families throughout this journey. We are grateful that both of our parents live nearby, Kim's parents are actually our neighbors! Knowing our children will grow up with both sets of grandparents, "Gee" and "Papa" and "Mom-o" and "Pop-Pop" as they have been coined by our nieces and nephew, is not something we will take for-granted.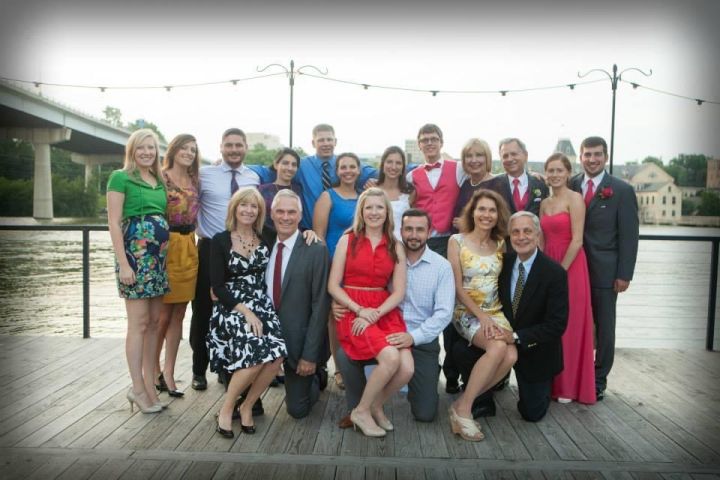 Our siblings and their families are also a very important part of our life. We take advantage of any opportunity to get together; whether it be to celebrate a birthday, or for a cookout and s'mores around the fire. We cannot wait to see our children grow up and make memories with all of their cousins!
Some of our favorite family memories include spending time with family around the holidays. Easter breakfast with Kevin's family entails a yummy breakfast and "ditching" eggs; while Thanksgiving with Kim's extended family includes everyone sharing something they are thankful for and enjoying old family videos-lots of laughs fill the room!
We also have a great group of friends that we can always count on. We turn to them for advice on everyday life and that certainly will not change as we take on the role of parents. We love hearing their stories about the cute things their kids say and do, and we can't wait to contribute our own experiences!
From Us to You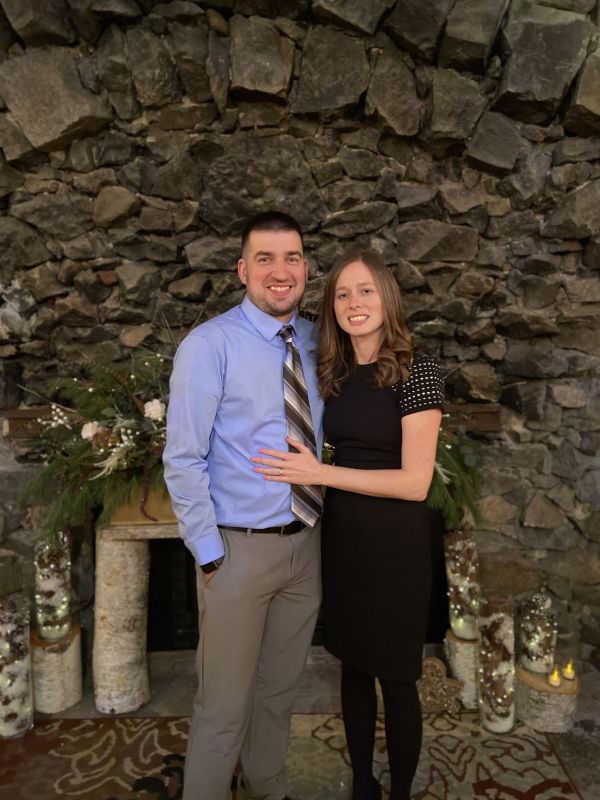 We truly appreciate you taking the time to get to know a little bit about us. We hope that this is only the beginning, as we have so much more to share and are eager to learn about you. If there is one thing we want you to know about us, it is this: we will always show up. We aren't going to claim to be the perfect parents, that's not a realistic expectation. However, we will always be there with a hand to hold, a shoulder to cry on, a hug to take away the sadness, and warmth in our hearts.
Having a family is something that has always been a dream of ours. We both come from very close-knit families and we knew that was what we wanted for our future. We struggled through multiple fertility treatments before we found out that having biological children was not in the cards for us. The roller coaster ride of infertility was very humbling for us, it taught us a lot about ourselves and we truly came out of it stronger than ever.
Being parents is something we have always envisioned for ourselves as we have so much love to give and so many adventures we want to share. So, we began looking into adoption and from the very beginning it just felt right. Despite trying to have biological children, we both feel like this is what was meant to be all along. We know that there is a child out there that was meant for us, and we are going to embrace the journey we are on to creating our family.
We are realistic people and we know this process is not going to be easy for anyone. We admire you and your vast strength as you are considering such a selfless decision. We will lean on each other during the difficult times and share in all of the happiness along the way. We will do our absolute best to assure you feel supported and comfortable in the choices you are facing. We often hear the phrase, "it takes a village to raise a child" and we feel you are an integral part of that village. We will gladly share emails, letters, and pictures to document all the milestones along the way. We are also open to discussing possible visits if everyone is comfortable, and the time is right. We are happy to incorporate your culture and values in to the child's upbringing. This child will always know how much you love them and we will never shy away from sharing how special you are to all of us.
Our home is full of love and laughter and we are very happy with the life we have built together. However, it is apparent to both of us, that something is missing. That something is the joy and wonderment that only a child brings. We look forward to every aspect of becoming parents and we are ready to tackle it all together. We are blessed with the support of our families, so you can rest assured there will always be an abundance of love to go around. We cannot wait to see and experience the world through the innocent eyes of a child. There is so much we want to share and we look forward to learning in our new role as parents. Our hope is to raise a child who looks for the good in people; one that never shies away from who they are and will always follow what is in their heart.
Thank you again for considering us and know that you are in our thoughts as you look for peace and prepare for a difficult decision.
Sincerely,
Kevin & Kim
Favorites
Actor
Denzel Washington
Jason Sudeikis
Actress
Kristen Bell
Jennifer Aniston
Candy Bar
Hershey with Almonds
Hershey's Cookies 'n' Creme
Cartoon
Teenage Mutant Ninja Turtles
Rugrats
Childhood Memory
Going up North
Family dinner
Childhood Toy
Mini diecast race cars
Polly Pockets
Children's Book
The Giving Tree
Love You Forever
Dessert
Strawberry Shortcake
Pumpkin bars with cream cheese frosting
Disney Movie
Toy Story
The Secret Life of Pets
Dream Job
Managing a sports team
Owning a dog rescue/sanctuary
Dream Vacation
Hawaii
Bora Bora
Family Activity
Watching a movie
Spending time outdoors
Form of Exercise
Lifting weights
Walking the dogs
Fruit
Strawberries
Strawberries
Holiday
Christmas
Christmas
Holiday Song
All I Want for Christmas is You
Silent Night
Holiday Tradition
Thanksgiving night movie
Christmas tree shopping
Ice Cream
Chocolate chip cookie dough
Mint chocolate chip
Leisure Activity
Watching Netflix
Hunting
Memory with a Child
Playing peek-a-boo with nephew until they were in tears from laughing
Watching our nieces dance recital
Memory with Spouse
Honeymoon
Road trip out West
Movie
Back to the Future
Horrible Bosses
Movie Munchie
Popcorn
Popcorn
Movie Quote
"Roads, where we are going we don't need roads"
Movie Type
Action/Adventure
Romantic Comedy
Musical Group
Old Dominion
Old Dominion
Nursery Rhyme
"This Little Piggy"
Olympic Event
Curling
Curling
Personal Hero
Barry Sanders
My Dad
Quality about my Spouse
Unconditional love
Dedication
Quote
Do or do not, there is no try.
In a world where you can be anything be kind.
Restaurant
Guu's on Main
The Buck-A-Neer
Sandwich
PB&J
Chicken, Bacon, Ranch
Shopping Store
Gander Outdoors
TJ Maxx/Home Goods
Song
Your Love
"Wrong Turns"
Sport to Play
Golf
Basketball
Sport to Watch
Football
Baseball
Sports Star
Pat Mahomes
Christian Yelich
Sports Team
Milwaukee Brewers
Milwaukee Brewers
Subject in School
Gym
Science
Thing to Cook
Ribs
Home made pizza
Time of Day
Afternoon
Morning
Tradition
Easter breakfast
Sunday Breakfast
TV Show
The Office
Greys Anatomy
TV Show Character
Michael Scott
Vacation Spot
Jackson Hole
Grand Tetons
Get in Touch
Provide more information, so American Adoptions can connect you with this family.
---