1-800-ADOPTION
Thank you for viewing our profile
If you would like to learn more about us, please call 1-800-ADOPTION (2367846), fill out the form at the bottom of our on-line profile page, or email us at bp_information@americanadoptions.com.
To revisit our on-line profile page and view our profile video at American Adoptions, simply use your mobile phone to scan the QR code on the right. We are looking forward to hearing from you!
Jayson & Rosalyn
Thank you so much for viewing our profile. We are excited to welcome a child into our lovely home. Becoming parents has been a lifelong dream for the both of us and we would be honored to raise your child in a safe, caring, and loving environment. We will always have you in our thoughts and respect you for your strength and courage.
About Us
Job
Firefighter
Pharmacy Technician
Education
Bachelor's Degree in Geography
Bachelor's Degree in Biology
Relationship
Legally Married
Our Cultural Heritage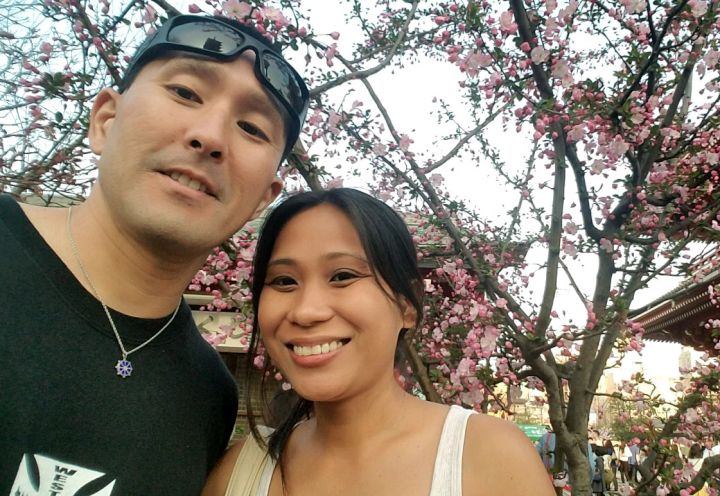 Living in Hawai'i, we are surrounded by different cultures and enjoy the diversity they bring. Both of our ethnicities (Rosalyn is Filipino and Jayson is Japanese), have a long history in the islands as plantation workers. While working on the plantations, the different ethnic groups worked with each other, sharing and borrowing ideas, customs, food, language, etc. Therefore the majority of people in Hawai'i are very accepting of the blending of different ethnicities and cultures.
Rosalyn's parents were born and raised in the Philippines, so she grew up learning the language and customs. Jayson is very in touch with his heritage, as he has studied Japanese language, history, and culture. We both enjoy learning each other's culture, practices, and food. Jayson also has an interest in South American culture, and studies the Spanish language. He also listens to different types of Spanish music, enjoys cooking and eating Spanish food, and is interested in their history.
We believe that family heritage is important, and we would want our child to have an understanding of theirs. We are very open minded and accepting of different ethnicities and cultures, and would encourage our child to experience these differences as they grow up.
Our Leisure Time
On days that we have time to spend together, we enjoy each other's company and enjoy hiking, yoga, shopping, movies, and spending time with our rabbit, Bigwig. Our twin nieces occasionally spend the nights with us and we enjoy playing cards and board games with them. In this age of smartphones, we enjoy spending time with our nieces without digital devices being on all the time.
Playing cards and board games are some of the ways we would want to spend time with our child. We also enjoy baking and cooking together, and would hope that they would have fun learning their way around the kitchen. Since we live in Hawai'i, heading to the beach, or hiking trails are always fun ways to explore the outdoors.
As the child grows, we would gladly accept what their interests are. If their interests and activities differ from ours, we would encourage them to pursue these activities, while allowing us to learn something new as well. Since Jayson is a firefighter, he participates in the yearly MDA Fill the Boot fundraiser that raises money for muscular dystrophy. He would love for our child to participate in these events so they can learn the importance of volunteering and giving back to the community.
Our Rabbit, Bigwig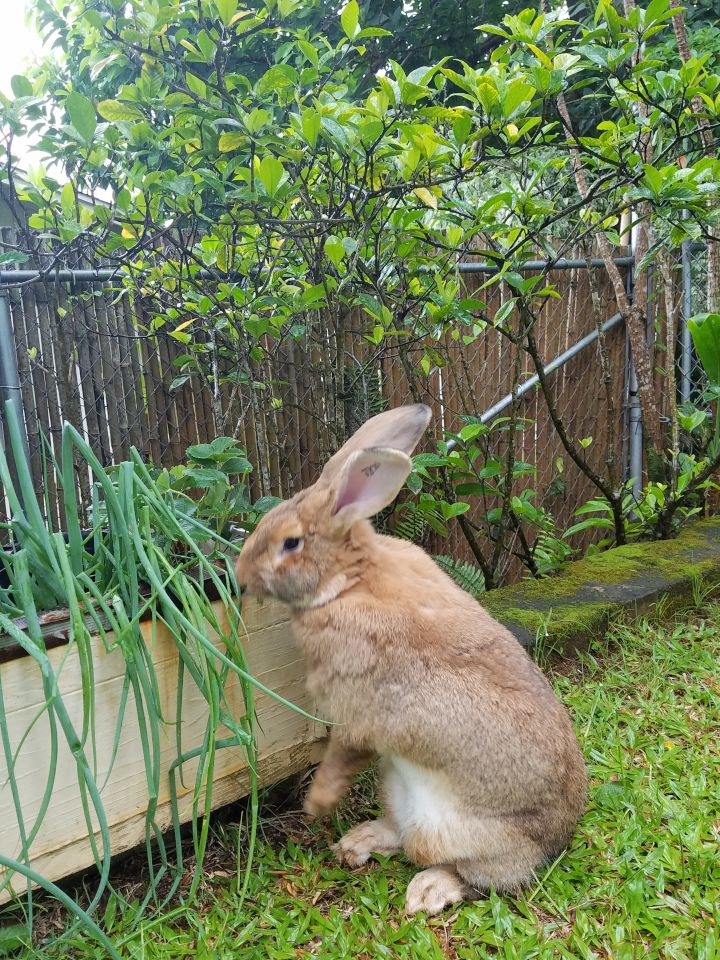 Our Flemish Giant rabbit, Bigwig, is a huge part of our lives. He is four years old, three feet long, currently weighs about 13 lbs, and has his own room in our house. In what seems to be a common problem with large rabbits however, about a year ago he developed a spinal problem that has affected the use of his rear legs. This problem combined with his age, does not allow him to run around freely.
Now he is our house rabbit that just loves to snuggle, and be pet by all. Whatever we do around the house, we try to include him, whether it be watching tv, taking a nap, or having him around while we work in our yard. We sometimes plop him in our pet stroller and take him for walks around the neighborhood. Bigwig is a great pet around kids because he's very affectionate and wants all the attention. Although children are usually shocked at the sight of such a large bunny, once they get in close they can't stop petting him. Bigwig is sure to make a great companion!
Photos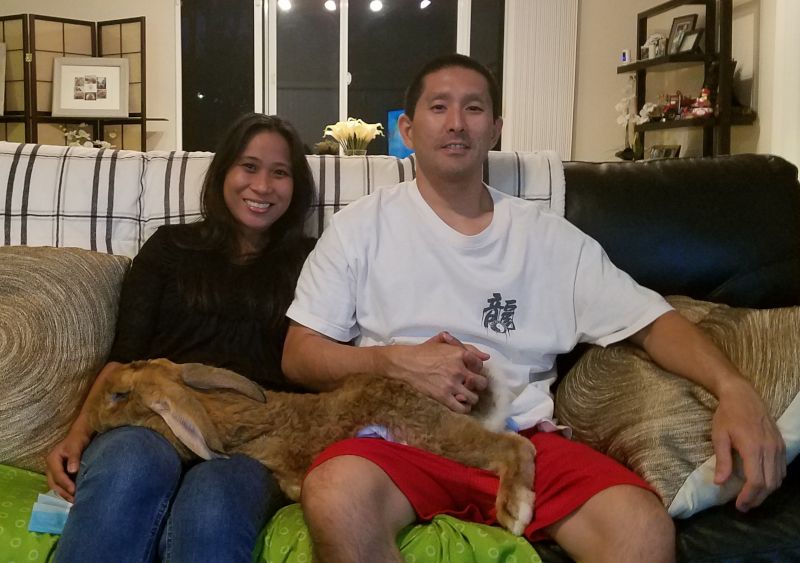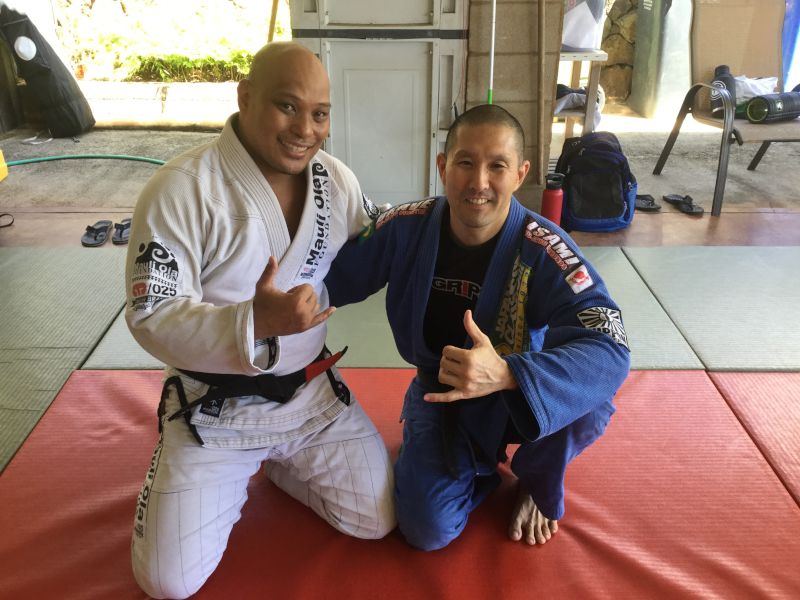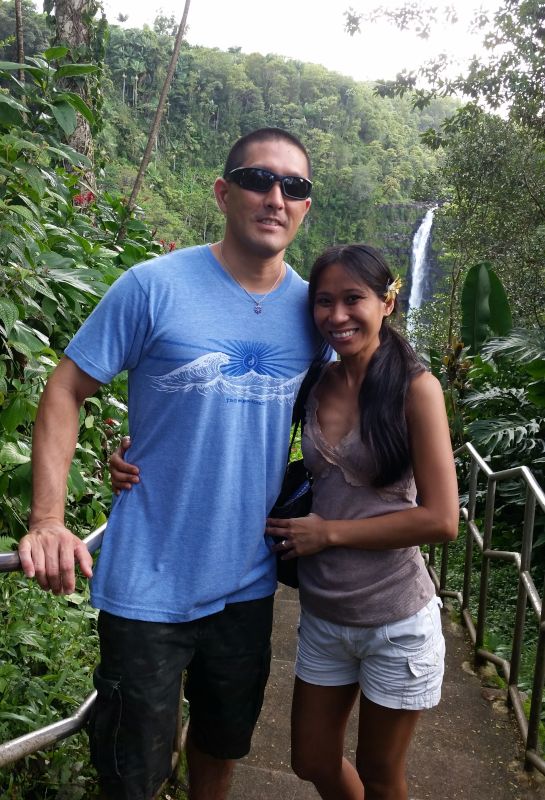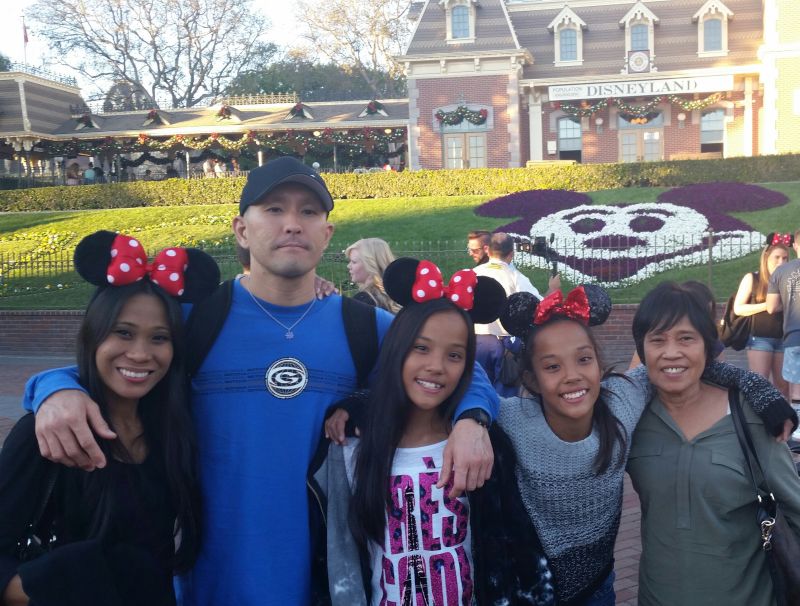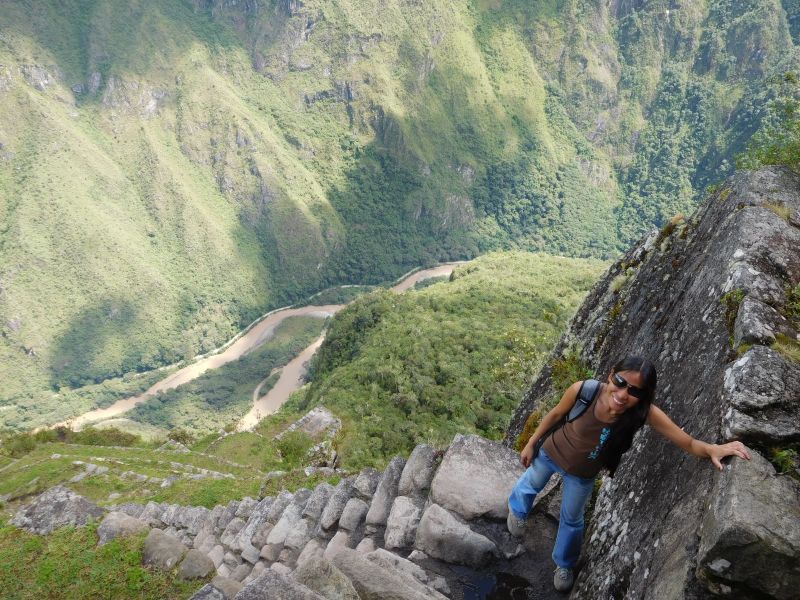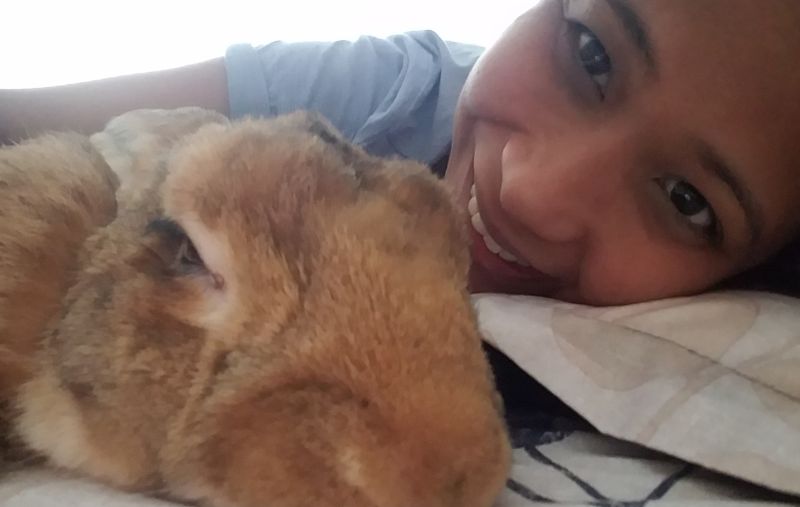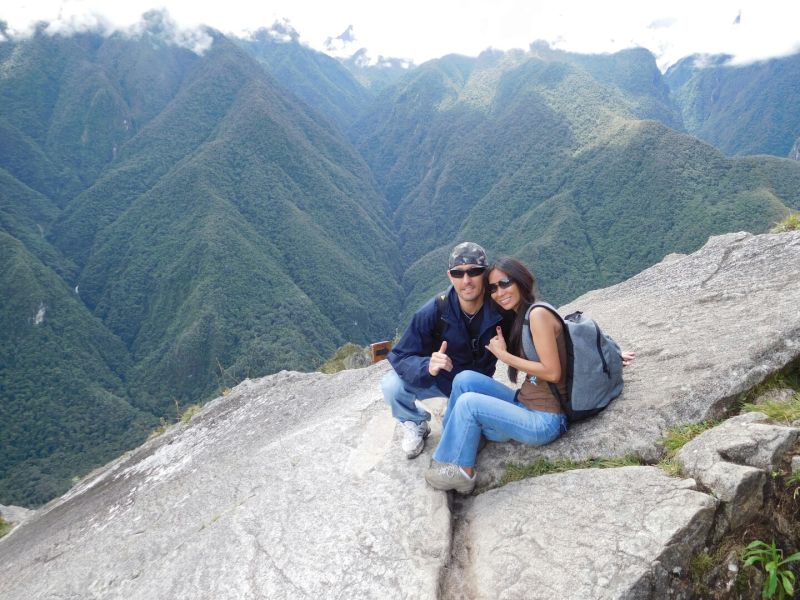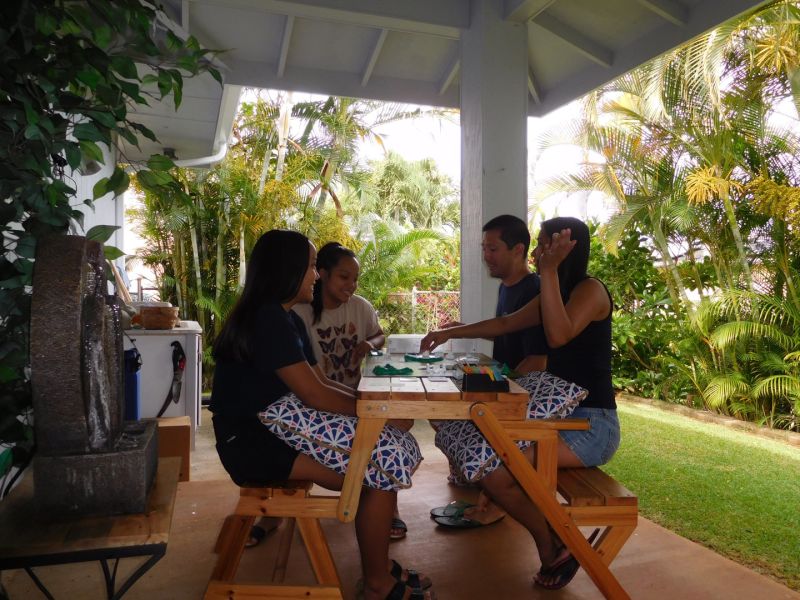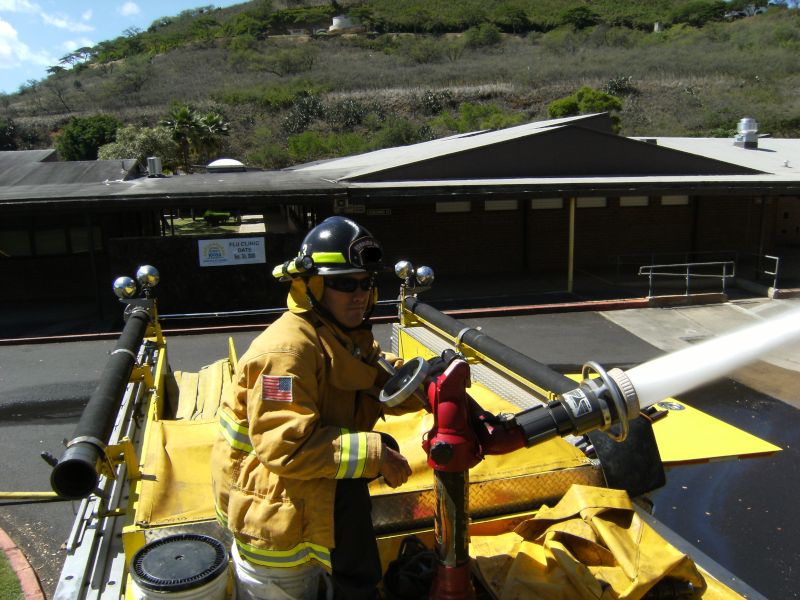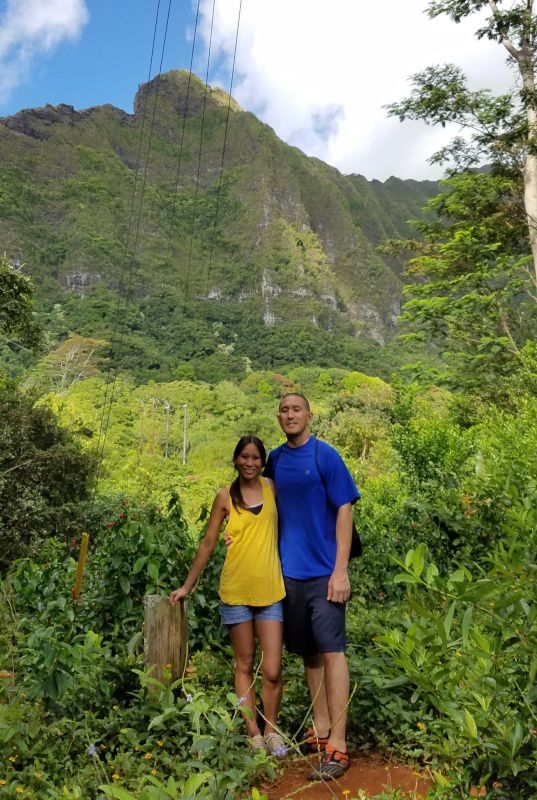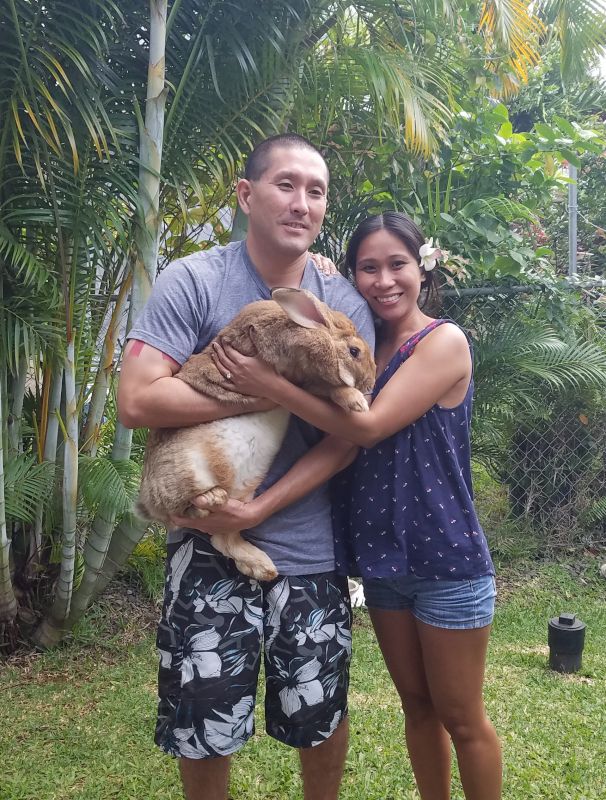 ×
1 / 12
2 / 12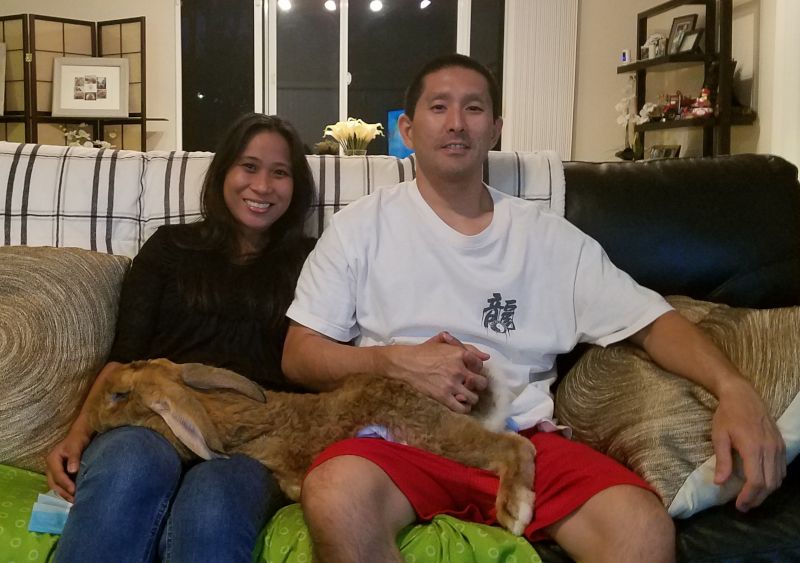 3 / 12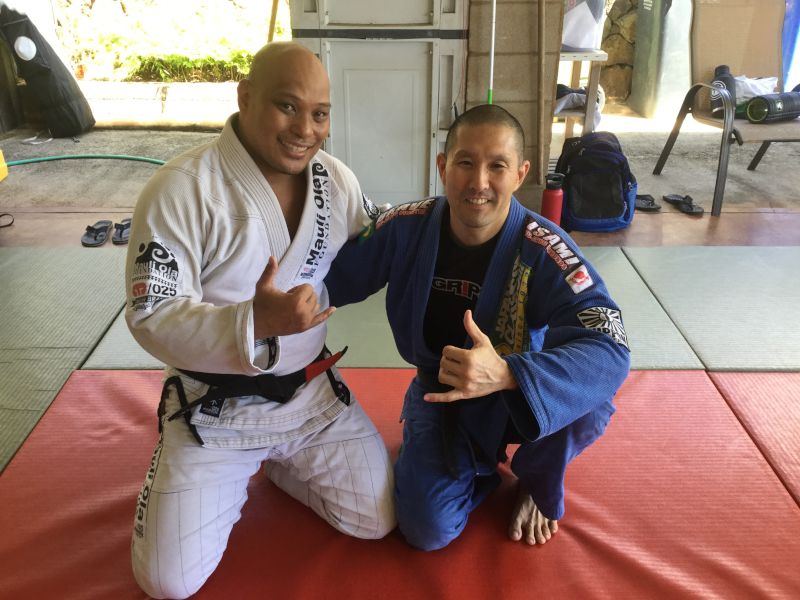 4 / 12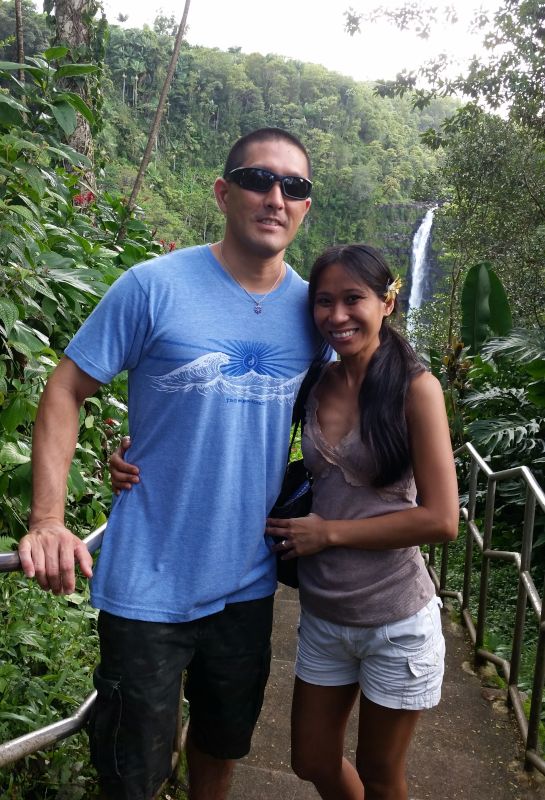 5 / 12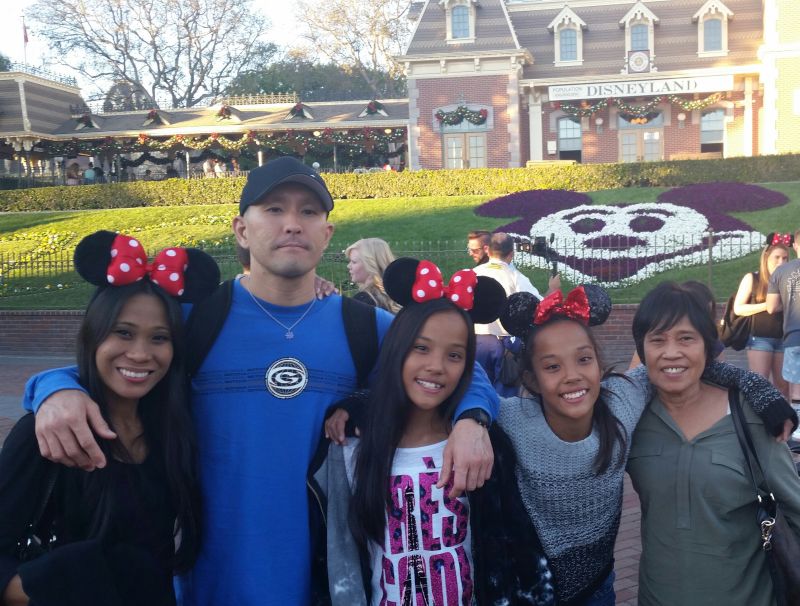 6 / 12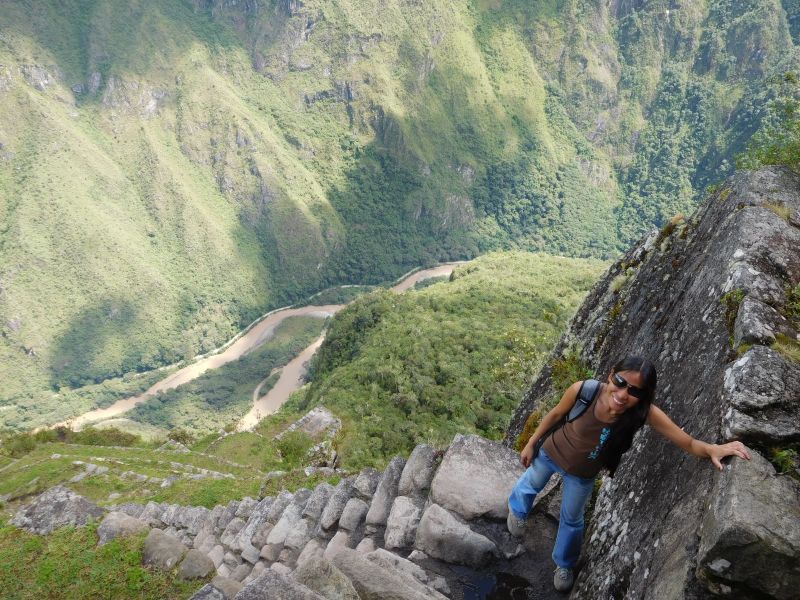 7 / 12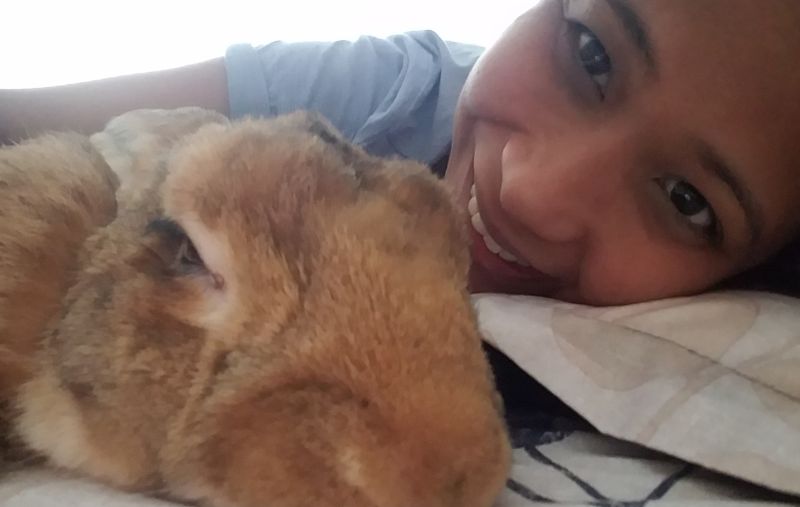 8 / 12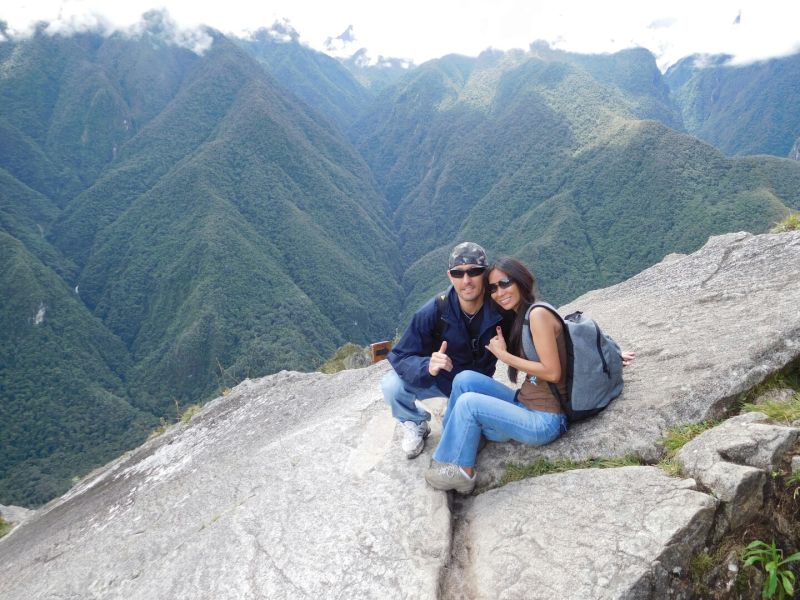 9 / 12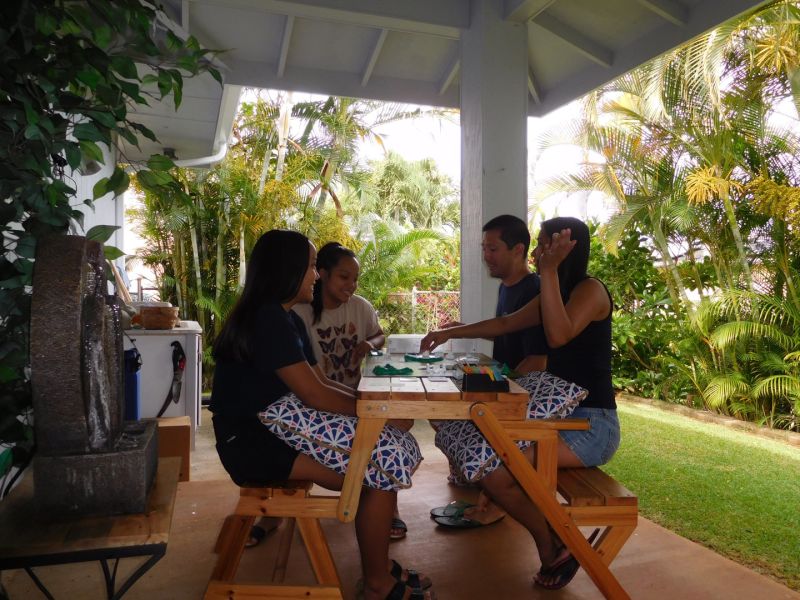 10 / 12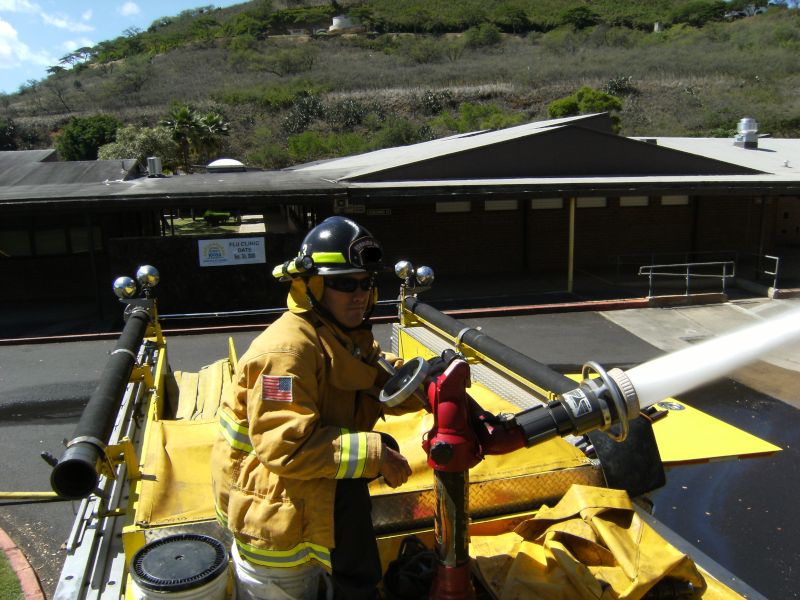 11 / 12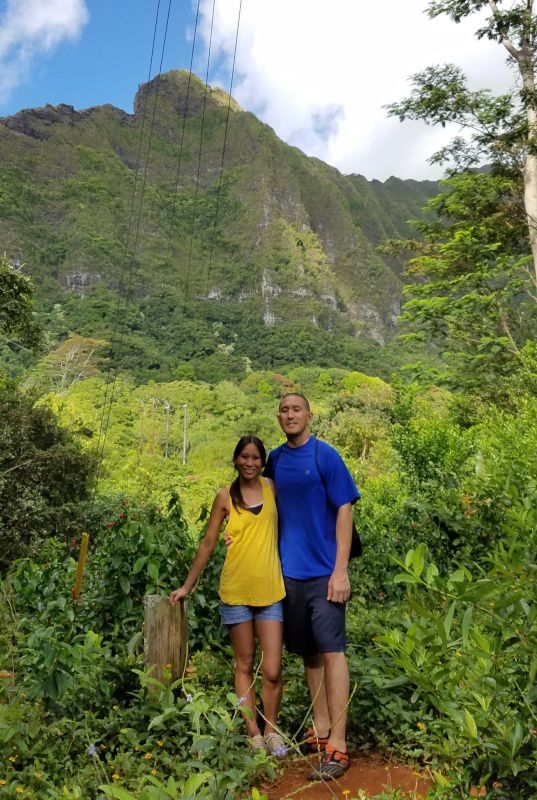 12 / 12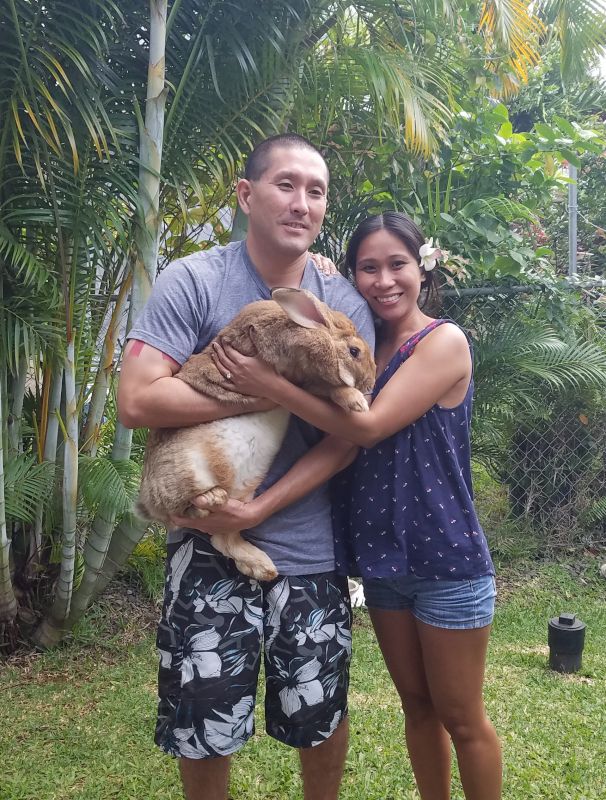 ❮
❯
Our Extended Families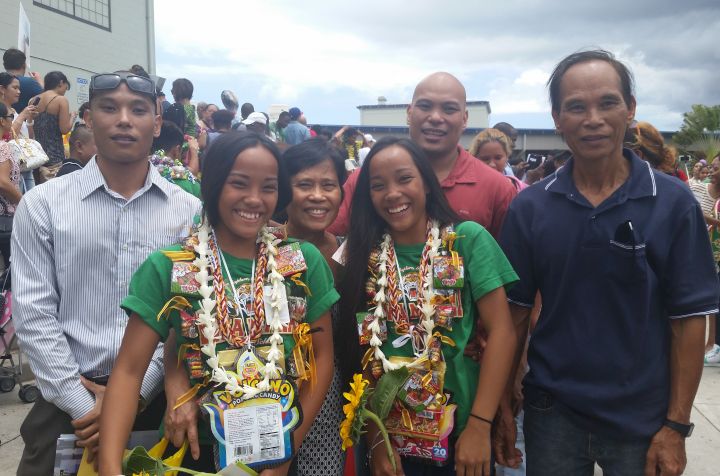 Our families are very important to us and we keep in touch with them regularly. Our parents live on the neighbor islands and visit as often as they can. All of our siblings live on the same island, and we see them quite often. Family trips to Disneyland and Japan are always made a priority.
Rosalyn's family enjoys playing cards and board games. Rosalyn's parents love to cook for us when they visit, and we enjoy socializing during mealtimes. Rosalyn is closest to her oldest brother and his twin girls, whom we have watched grow up to become smart and beautiful teenagers. We've been there from the very beginning and we love our nieces as if they were our own. We always felt that we were learning how we could someday raise our future children in the same way.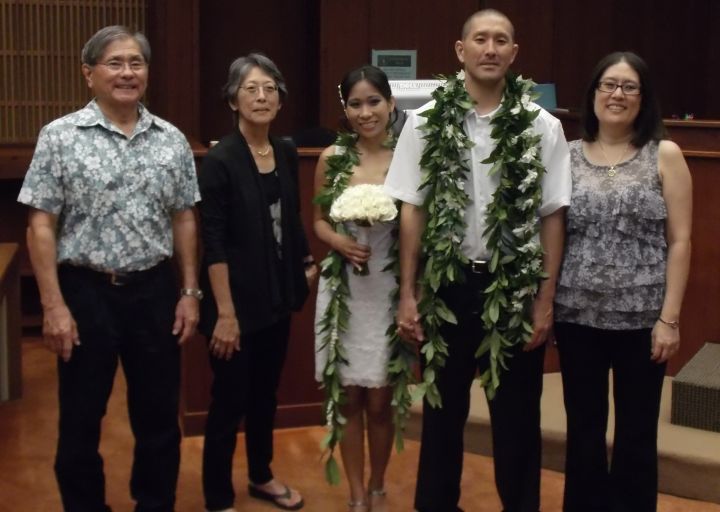 Jayson's parents also visit frequently and enjoy dining out with everyone during their stay. His sister lives 15 minutes away, and we often get together to catch up. She is also an expert bunny sitter! We are very fortunate to have very supportive family and friends who are open to adoption and can't wait to share their love with a new addition to our family.
Our House and Neighborhood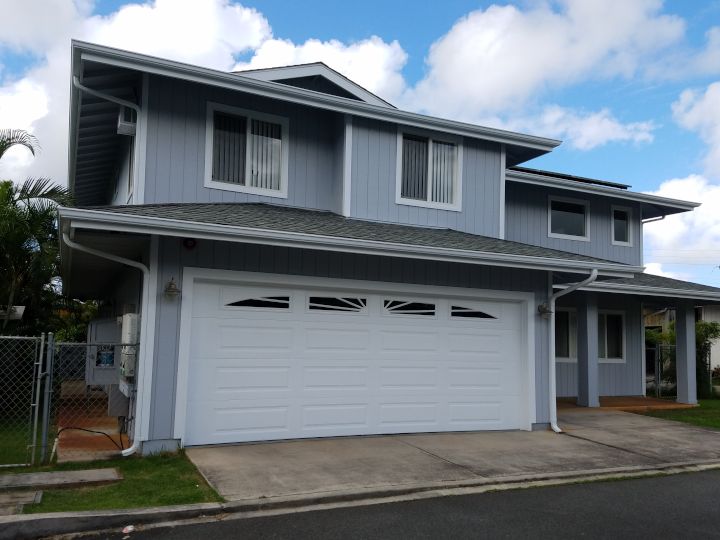 We live in beautiful Hawai'i, and our home is located in a peaceful neighborhood with a friendly community. Our home sits at the end of a quiet road that has several families with small children living nearby. We love our neighborhood, which is in a very convenient spot to get to anywhere you want to go on the island.
We live in a safe neighborhood, where we frequently take walks with our pet rabbit, Bigwig in his stroller. Our neighbors are all friendly and wave to each other when passing by. There are several parks, shopping centers, and hiking trails in the area, that a child would definitely enjoy. A botanical garden nearby provides lots of space for a child to play, as well as to feed ducks and fish, and take in the scenery.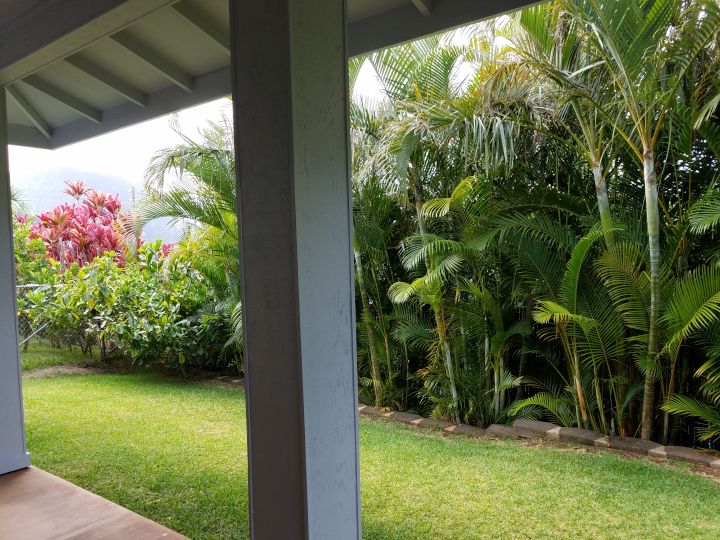 Our home has two stories and four bedrooms, with a large kitchen and living room. The majority of our time is spent in the kitchen where we cook and bake for each other, as well as for our friends and family during get togethers. We have yard space that is just the right size for a child to play around in, plant a tree, and get their hands dirty.
We look forward to opening our home to your child and creating lifelong memories to share with everyone!
From Us to You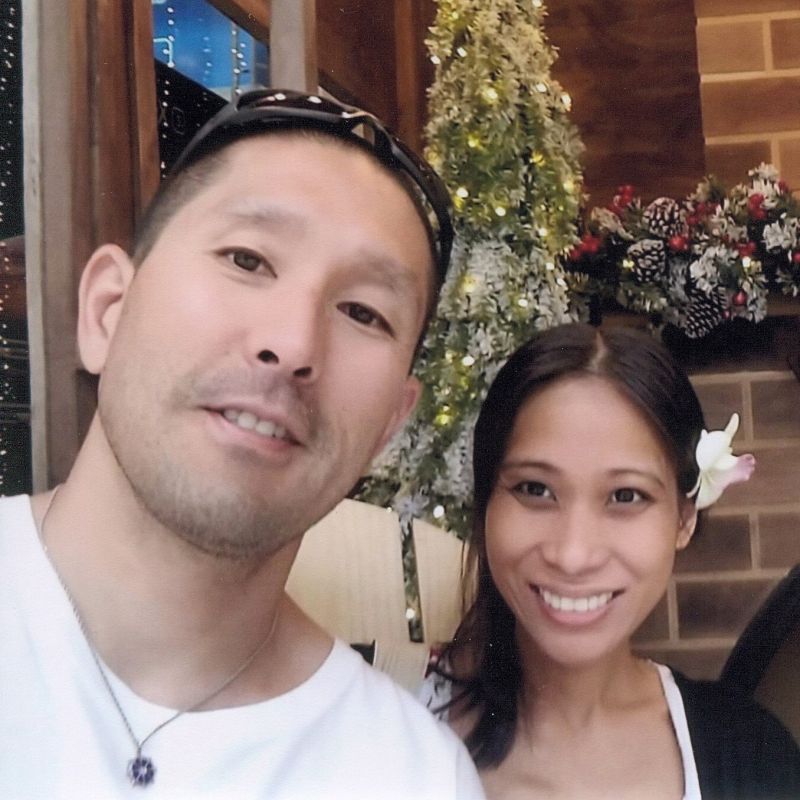 Thank you very much for taking the time to learn more about us. We hope that this letter finds you well, and we commend you for your courage and strength in making this difficult decision. But rest assured, we promise to raise your child in a safe, loving environment where they can learn and grow each and every day.
We have been together for more than half of our lives and have been married for the past six years, in a long, committed, and loving relationship. We have always longed to have children together, however several years ago we learned that this was not possible. After coming to terms with not being able to have biological children of our own, we decided that adoption was the right path for us. We can't wait to have the privilege of parenting and opening our home and hearts to a child. We're very grateful to have supportive friends and family that are excited to share their love as well.
We were both born and raised in Hawai'i, which is a melting pot of different cultures and ethnicities. Growing up with this diversity all our lives has allowed us to naturally be accepting of differences among people, while celebrating our own heritage. The majority of people here are either multiracial or in interracial relationships as we are, so racism is not as prevalent. Rosalyn grew up in a bilingual household where they spoke Ilocano (Filipino), and Jayson has studied the Japanese and Spanish languages. We have both lived overseas (Rosalyn in Europe, and Jayson in Japan) and have traveled to different countries to experience the world's diversity. We believe that this helps to become open minded and accepting of others, and hope to share this with our child.
Being a productive and helpful member of the community is a value we both share. As a child, Jayson's goal was to become a firefighter and he has now been serving his community for 14 years. He desired a career where he could help others in their time of need, and have a positive impact on the community he serves. Rosalyn has worked as a hospital pharmacy technician for the past 18 years. As she grew up in a family filled with healthcare providers, Rosalyn always wanted a career where she could help others. Her friendly, caring and compassionate personality makes her a perfect fit for the healthcare field. We strive to be good role models in showing the importance of caring for others.
We are excited to welcome a child into our home with unconditional love, and want to raise them with the proper morals and ethics to succeed in life. We will be supportive of the child's interests and aspirations so that they can pursue their goals and dreams. Many of our friends have young children and would make wonderful playmates to grow up with. Our family has been there for us throughout this entire process and will be there for your child throughout their lifetime as well.
You will always be important to us and we plan to share with you all the special moments of your child's life. Family heritage is essential to us and we feel that it is important that your child knows their background, where they came from, and that they're loved by all of us. Through continued contact with you (by whatever means you decide) our hope is that your child will feel loved and understand the difficult decision that you had to make. We commend you for your bravery and selflessness and will always respect you for your choice.
Sincerely,
Jayson & Rosalyn
Favorites
Actress
Rachel McAdams
Jennifer Aniston
Author
James Bradley
John Steinbeck
Book
Flyboys
Catcher in the Rye
Candy Bar
Reese's Peanut Butter Cups
Reese's Peanut Butter cups
Cartoon
The Simpsons
Rugrats
Childhood Memory
Playing with friends in the neighborhood
Playing outside with my cousins
Childhood Toy
Transformers
Strawberry shortcake doll
Children's Book
Momotaro
Berenstain Bears
Classic Movie
Aliens
Joy Luck Club
Day of Week
Saturday
Saturday
Dessert
Ice cream
Ice cream
Disney Movie
Wreck-It Ralph
Mulan
Dream Car
Nissan Skyline R34
Acura
Dream Job
Living the dream - firefighter
Chocolate/ice cream taste tester
Dream Vacation
Patagonia
Anywhere with my husband
Family Activity
Hiking
Hiking
Food
Sushi
Husband's cooking
Form of Exercise
Weights/jiujitsu
Yoga
Game
Trivial Pursuit
The Game of Life
Hobby
Learning about history
Hiking
Holiday
New Year's Eve
Christmas
Holiday Song
All I want for Christmas
Holiday Tradition
Eating noodles on New Year's Day
Waking up early and opening gifts with my family
Ice Cream
Moose Tracks
Chocolate macadamia nut
Junk Food
M&Ms
French fries
Leisure Activity
Listening to music
Watching movies
Memory with a Child
Pushing our nieces on the swings
Making rice krispie treats with our nieces
Memory with Spouse
Traveling on vacations
Hiking Wayna Picchu in Peru
Movie
Saving Private Ryan
A Walk to Remember
Movie Munchie
Snickers
Popcorn with arare
Movie Quote
"There's no normal life Wyatt, there's just life. Now get on with it." - Tombstone
"Your love is like the wind, I can't see it but I feel it."- A Walk to Remember
Movie Type
Historical
Romantic comedies
Musical
The Sound of Music
Musical Group
Daddy Yankee
SWV ( Sisters with voices)
Nursery Rhyme
Twinkle twinkle little star
Olympic Event
Judo
Figure skating and gymnastics
Personal Hero
Parents and grandparents
My older brother
Quality about my Spouse
She is Caring
He is humble & kind
Quote
There is no higher honor than human service. To work for the common good is the greatest deed.
"Spread love everywhere you go. Let no one ever come to you without leaving happier." -Mother Teresa
Restaurant
Ruth's Chris Steakhouse
Sandwich
Peanut butter and jelly
Classic club sandwich
Scripture
1 Corinthians 13:4-8
Shopping Store
Amazon
Bath and Body Works
Song
Too many to list
More Than Words by Extreme
Sport to Play
Jiujitsu
Volleyball
Sport to Watch
Judo
Volleyball
Sports Star
Kazushi Sakuraba
Rick Tune
Sports Team
New York Giants
Bows
Subject in School
History
Science
Thing to Cook
Carnitas
Breakfast foods
Time of Day
Morning
Morning
Tradition
Decorating our home for Christmas
TV Show Character
Sterling Archer from Archer
Rachel Green from Friends
Type of Music
Reggaeton
Light rock
Vacation Spot
South America
Japan
Video Game
Call of Duty
Mario Kart
Get in Touch
Provide more information, so American Adoptions can connect you with this family.
---