1-800-ADOPTION
Thank you for viewing our profile
If you would like to learn more about us, please call 1-800-ADOPTION (2367846), fill out the form at the bottom of our on-line profile page, or email us at bp_information@americanadoptions.com.
To revisit our on-line profile page and view our profile video at American Adoptions, simply use your mobile phone to scan the QR code on the right. We are looking forward to hearing from you!
Matt & Bonnie
Thank you for taking the time to get to know us, and for considering giving us the opportunity and joy of becoming parents. You are facing an incredible decision, and we hope to be part of your journey. We're so excited to bring a child into our family and share the world with them.
About Us
Job
Engineering Program Manager
Museum Executive Director
Education
Ph.D. in Engineering
Master's Degree in Public History
Relationship
Legally Married
Our Adventures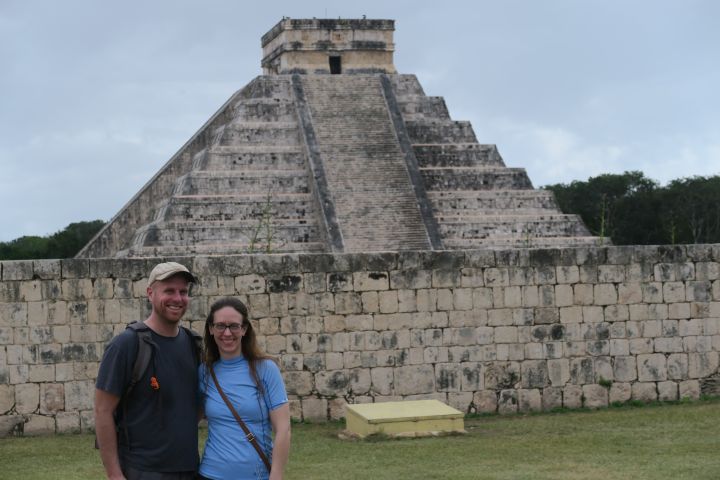 Our travels have taken us across the country and, sometimes, around the world. Our first big trip together was to Costa Rica, where we stayed with Matt's aunt and uncle in San Jose and took day trips to rain forests and beaches. A few years later, we traveled to Germany, which is also where we got engaged. We visited close friends from college, enjoyed lots of outdoor dining, and hiked in the Alps. Our last big trip was to Rocky Mountain National Park in Colorado for a family wedding. In addition to lots visiting with relatives, we found time for several early morning hikes above the treeline, and even saw into a herd of elk gathered in the early morning clouds at the top of the mountain.
Many of our adventures keep us closer to home. Last summer spent a week at a lake cabin up north with our friends and their two young daughters. It was week of afternoons on the lake, anchoring to the lakeshore and playing with the girls in the shallow waters. We'll also join friends for a weekend of camping at a state park, where not much actually happens, besides relaxing and enjoying good company. Once or twice a summer, we like to wake up early, drive to a nearby river, rent kayaks for the day, and paddle down river enjoying each other's company and the views of the river.
Our Lifestyle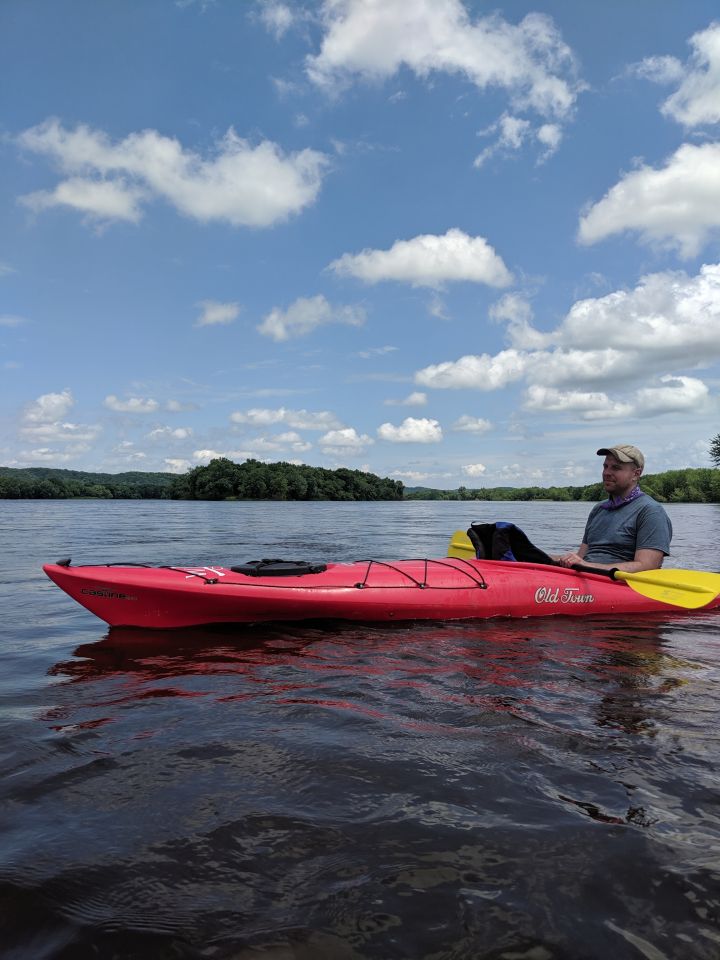 Our lives are rooted in our home and connecting with friends and family. On a typical morning, we wake up and enjoy a full pot of coffee together to kickstart the day. Bonnie's job at the local museum is just down the street, and there is always something unique going on. Matt has a more typical office engineering job, so he likes to carve out time to take a walk around our neighborhood before or after work. In the evenings, we usually take the time to unwind together by cooking dinner and streaming an episode of our favorite television show.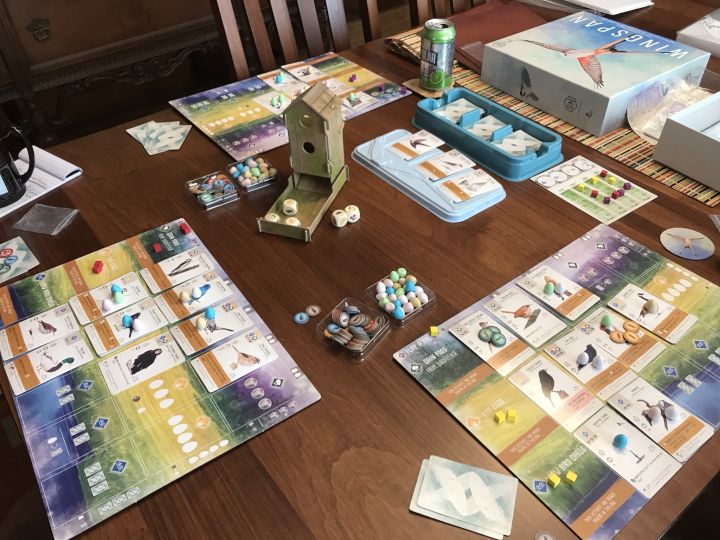 On our days off, we like to set aside time to indulge in our hobbies: baking, gardening, reading, and hiking. Most weeks, there is at least one evening when we connect with friends over dinner, trivia, a board game, or just catching up. When the weather is warm we love taking picnics to local parks, meeting friends to play yard games, or hanging out around a backyard fire pit.
We can't help but smile when we start thinking about bringing a child into our daily activities, and all the new things we'll do with them!
Why We Chose Adoption
In the past few years, we've become Aunt Bonnie and Uncle Matt to our friends' children. That experience has helped us know how ready we are to be parents. We tried, unsuccessfully, to conceive on our own, but it was an easy decision for us to shift and pursue adoption. We are both lucky to have grown up knowing many friends and family who were adopted. Adoption has touched our lives through cousins, neighbors, childhood friends, adult friends, and life-long mentors. With such a variety of relationships, we both have an understanding that there is no simple single version on how to have a family. We have seen how loving a family can be to any child, regardless of how they entered the family. Now, we are full of love and excitement to bring a child home into our family. For us, adoption has always been a way we wanted to grow our family.
Photos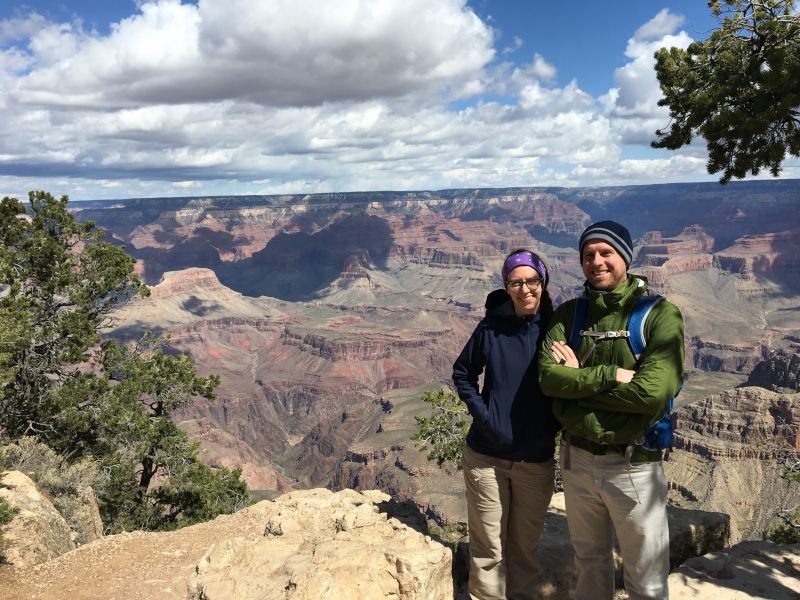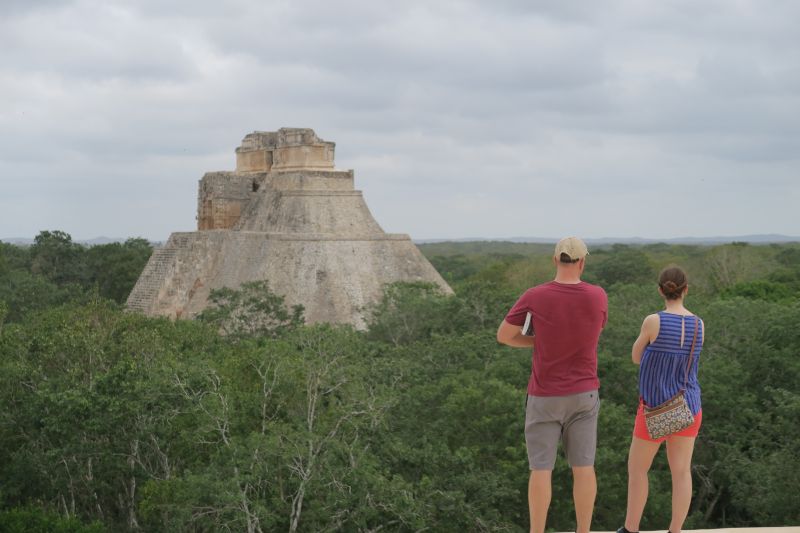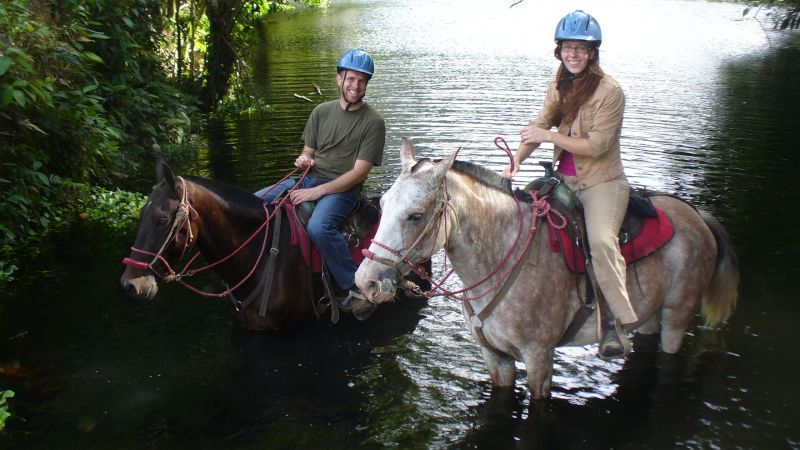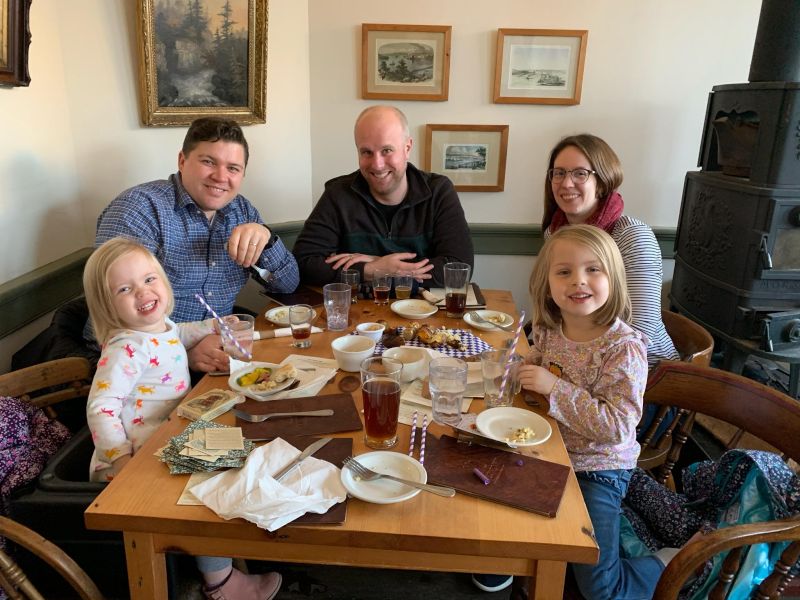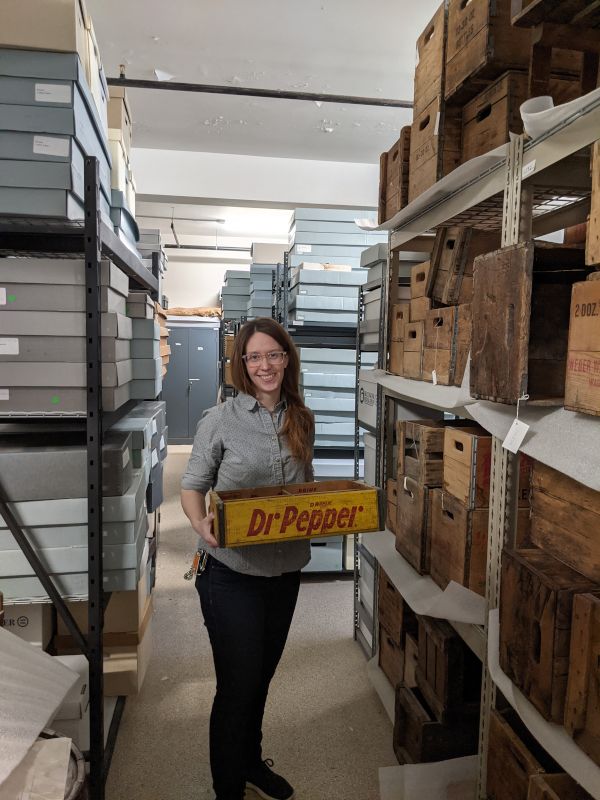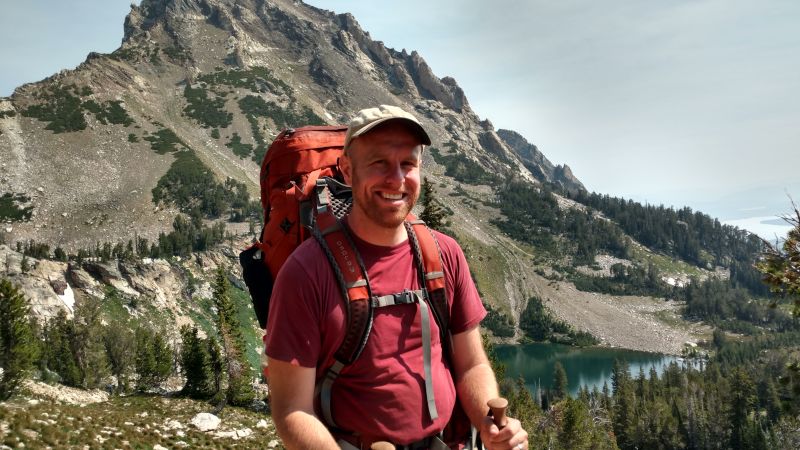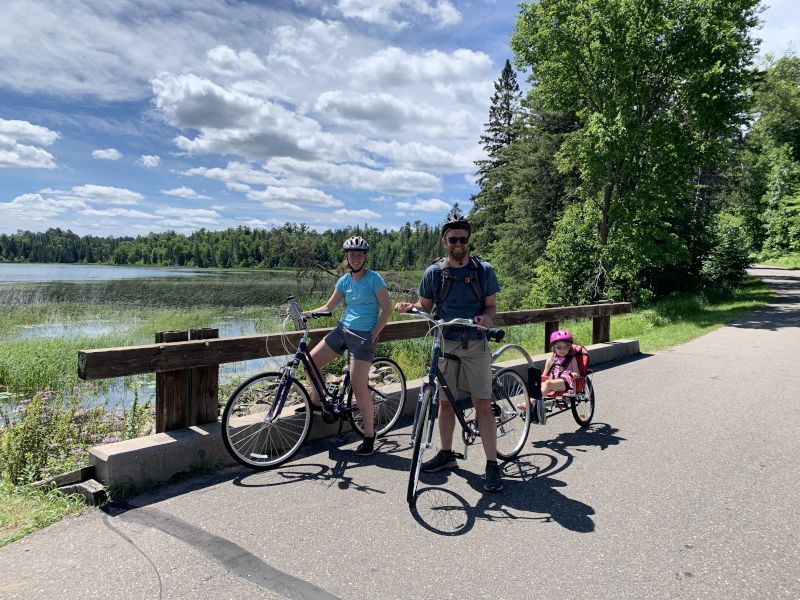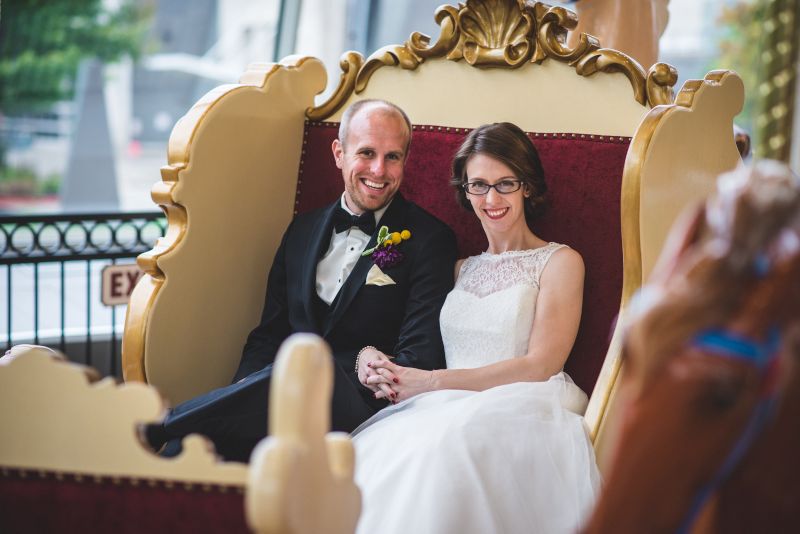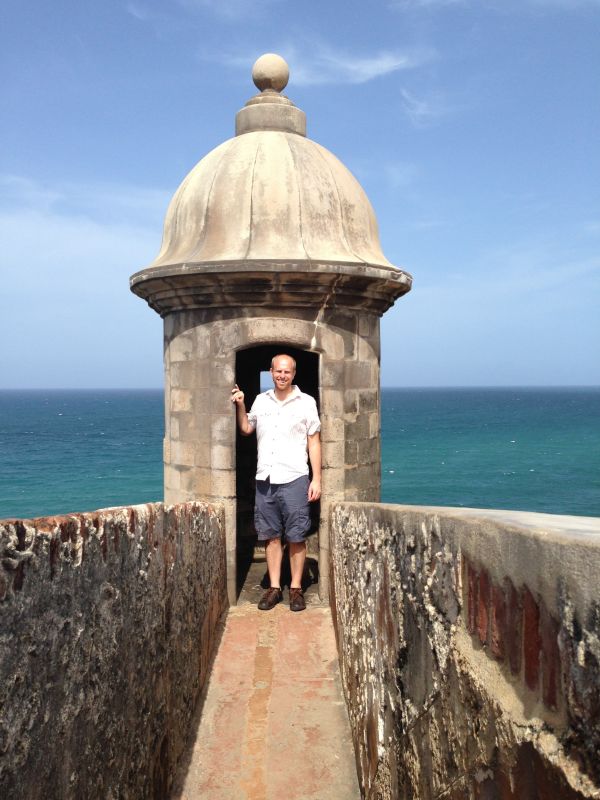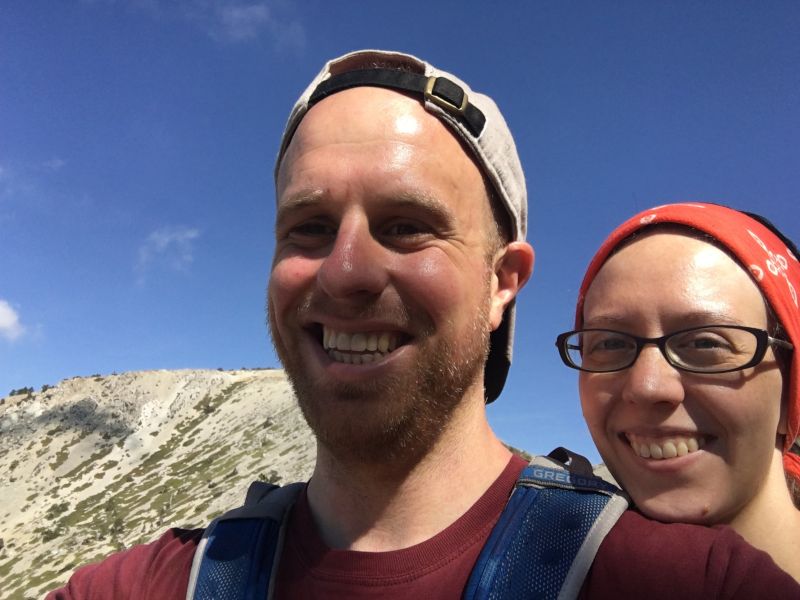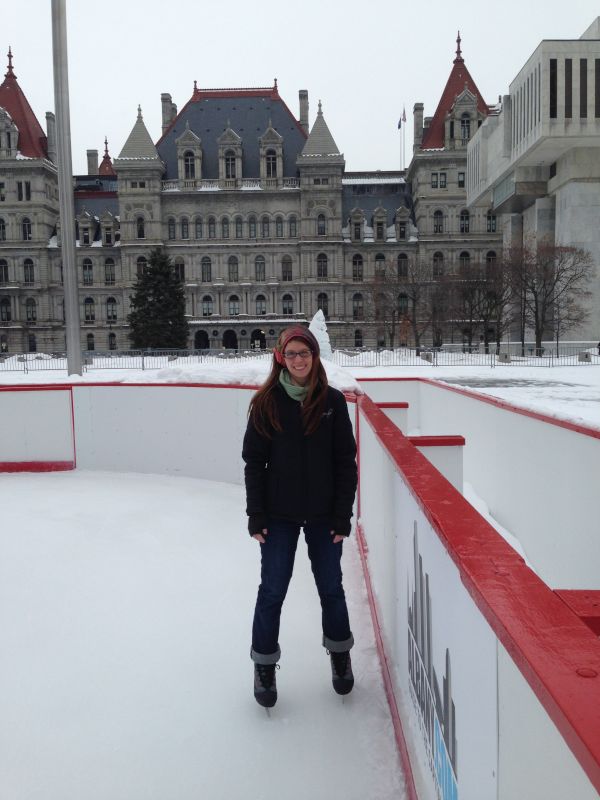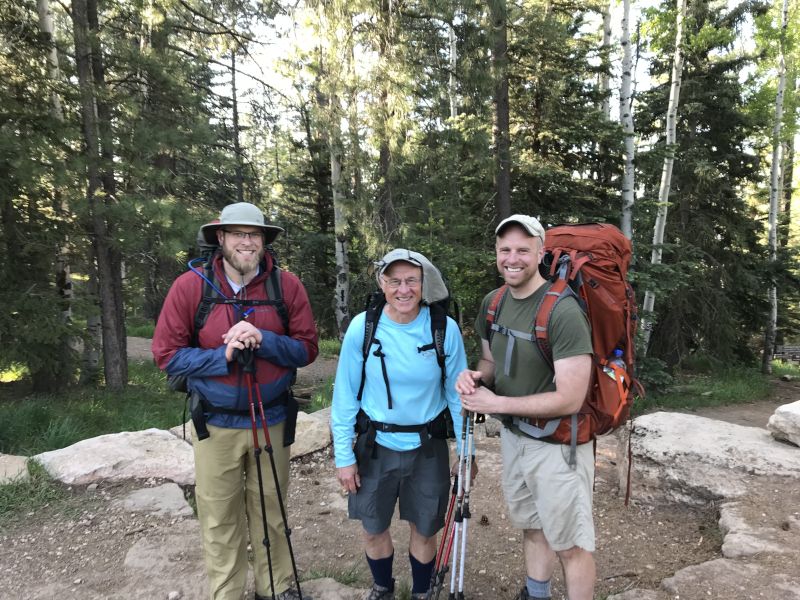 ×
1 / 12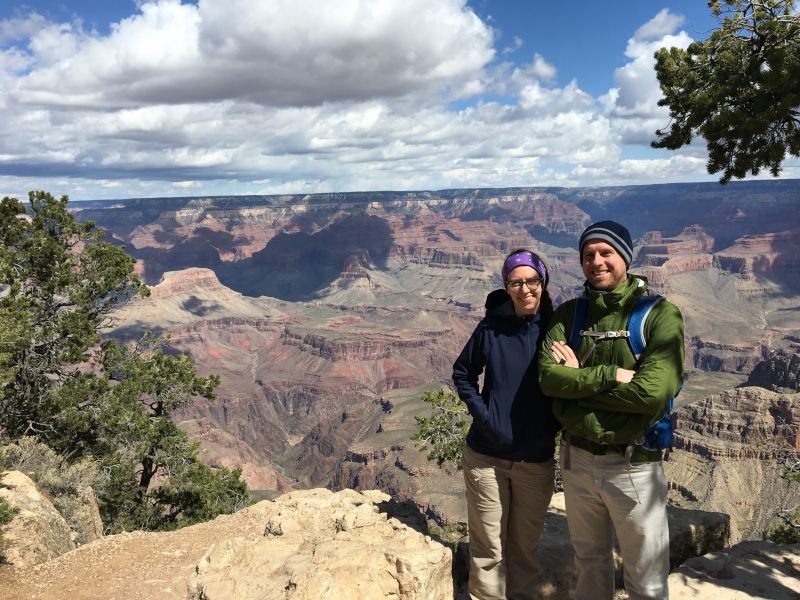 2 / 12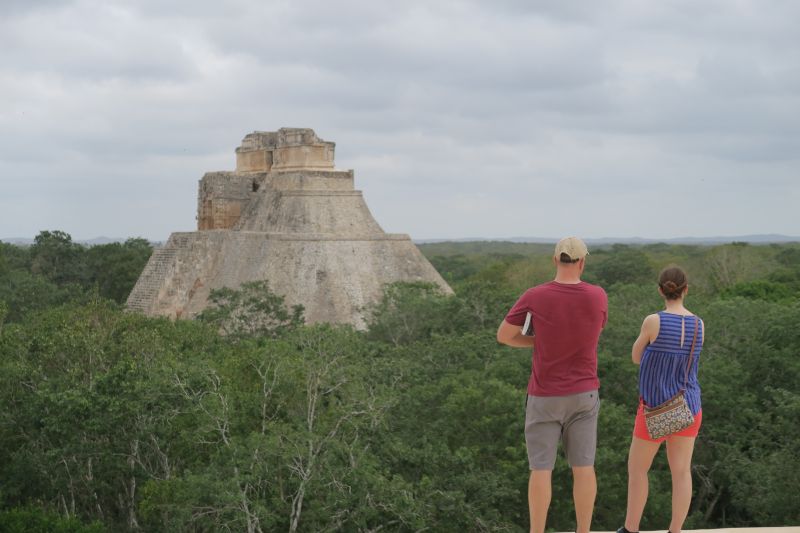 3 / 12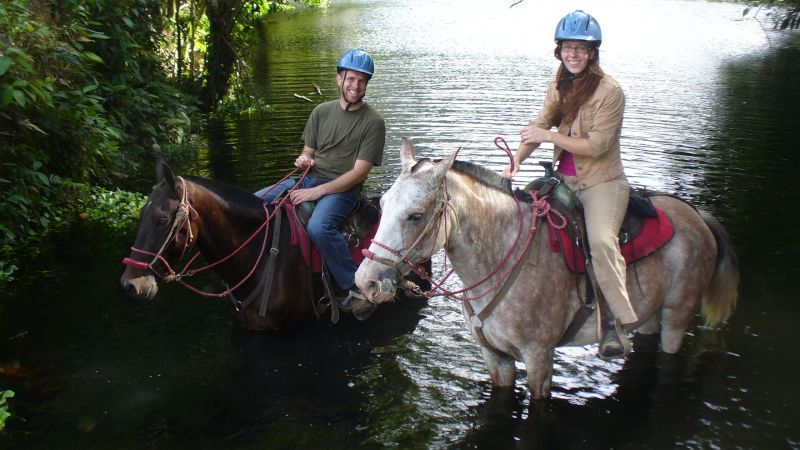 4 / 12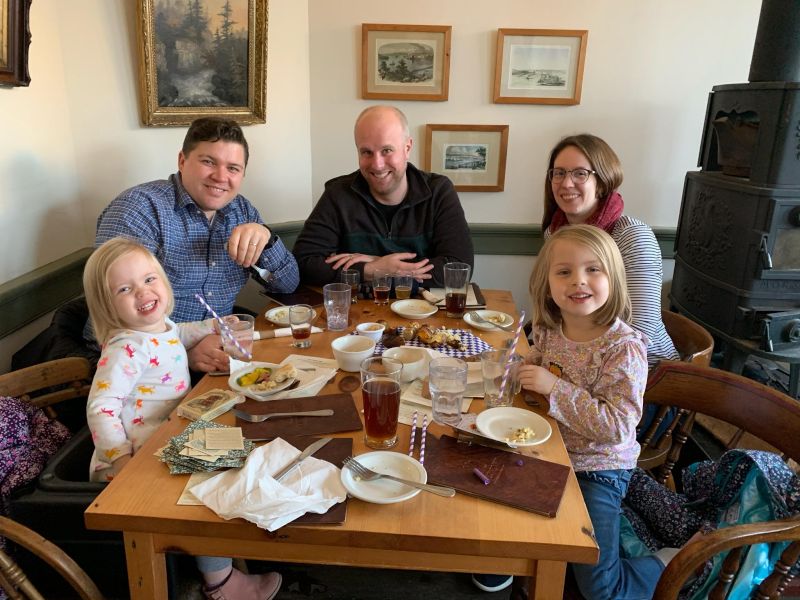 5 / 12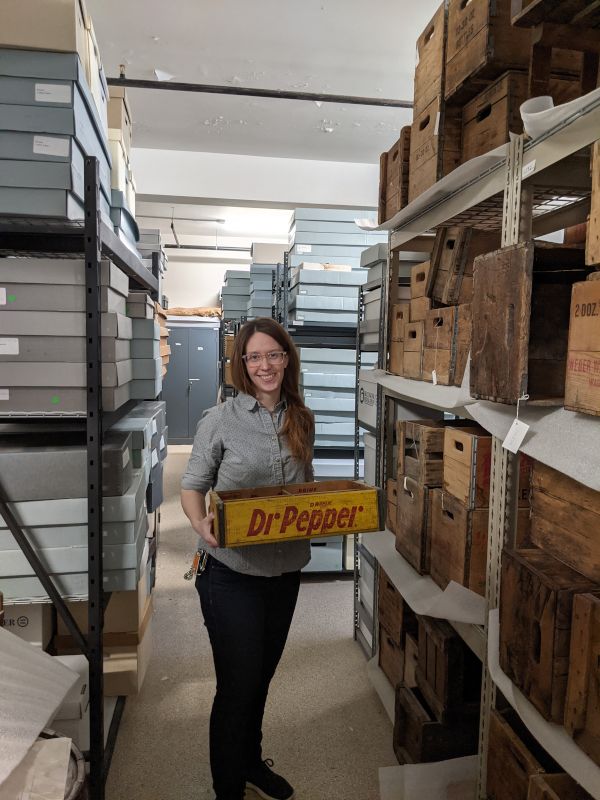 6 / 12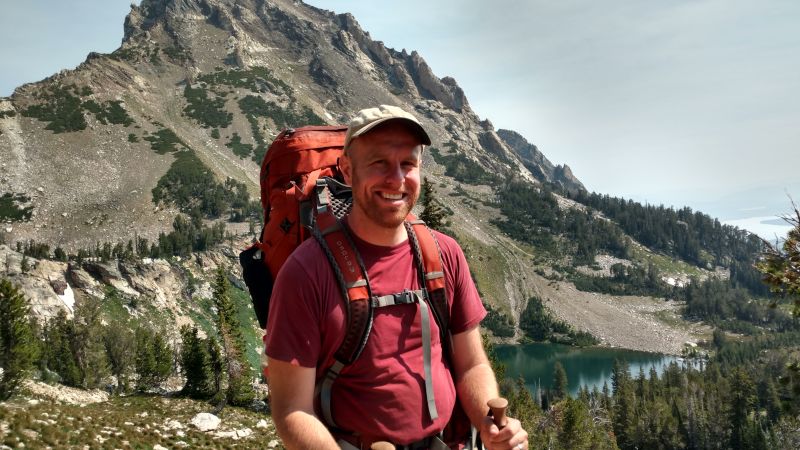 7 / 12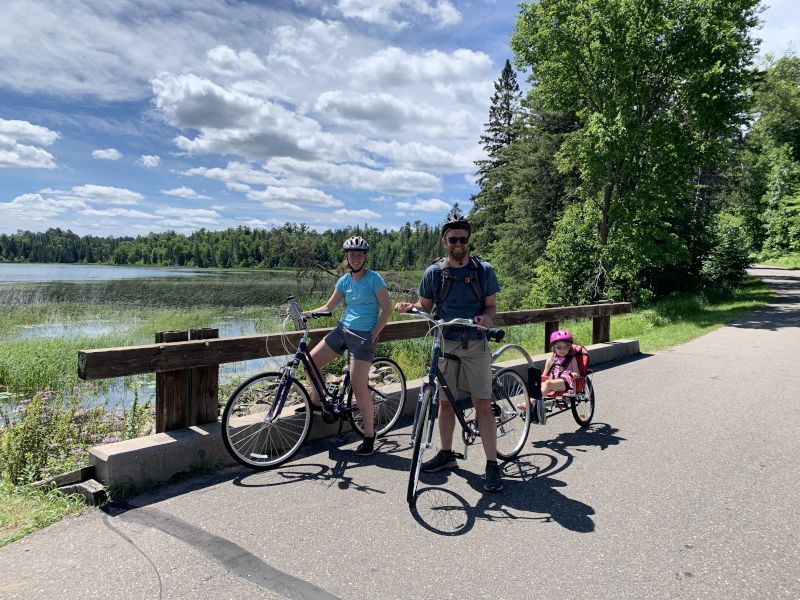 8 / 12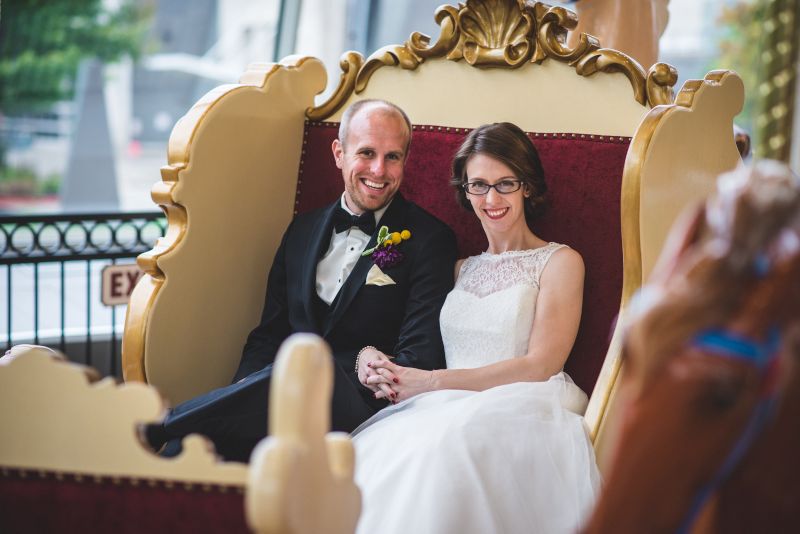 9 / 12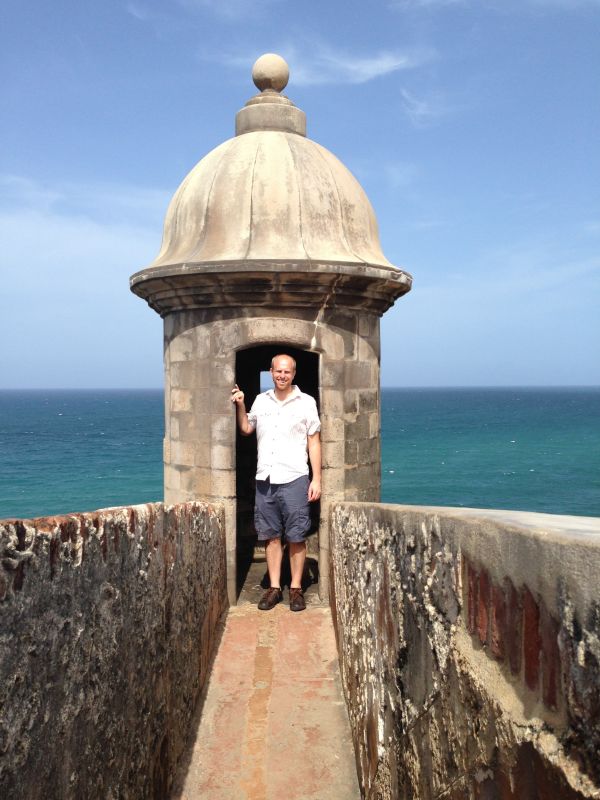 10 / 12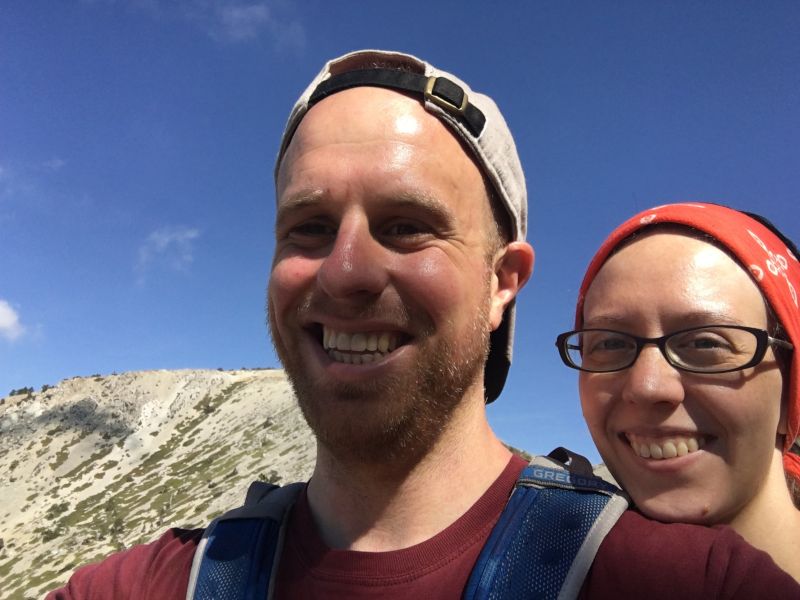 11 / 12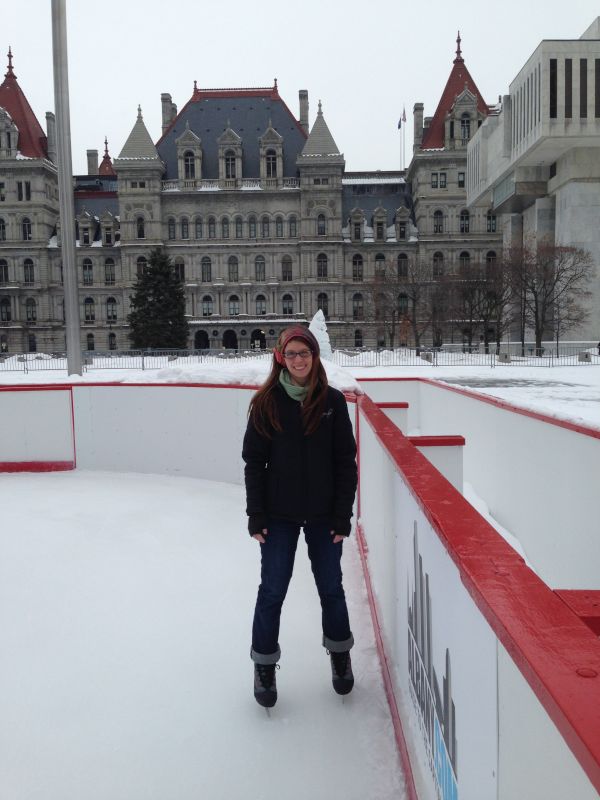 12 / 12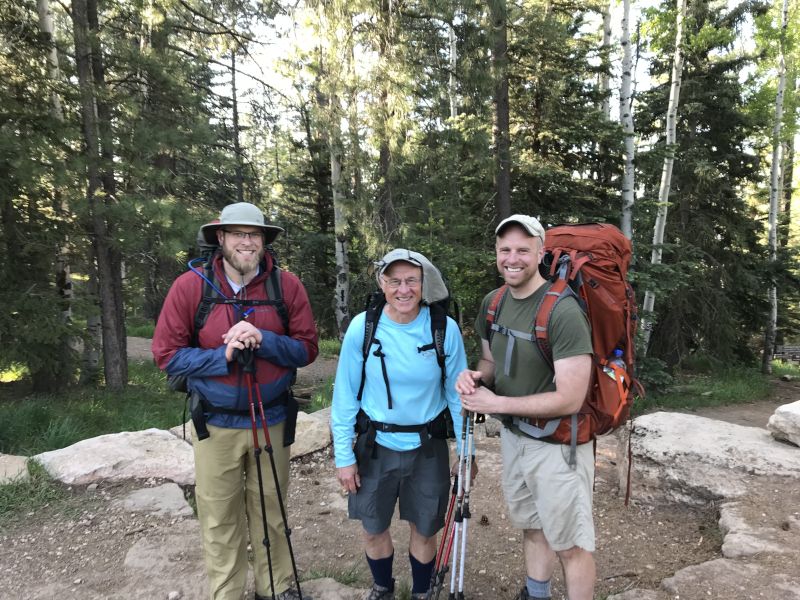 ❮
❯
Our House and Neighborhood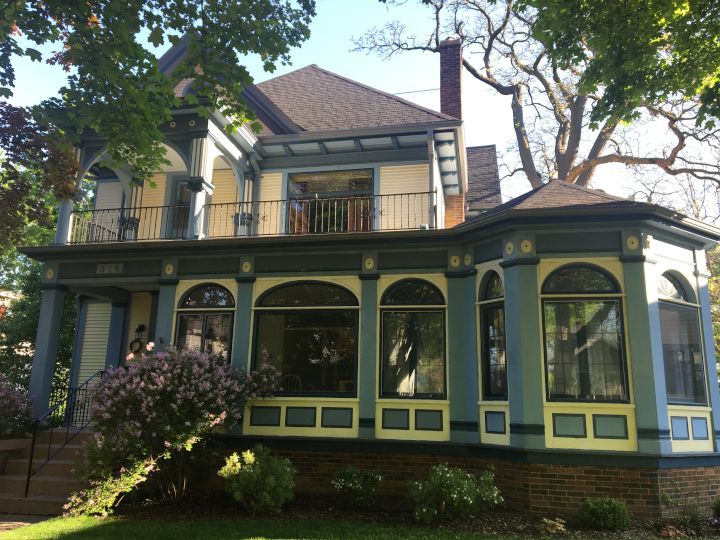 We live in a great suburban town, about 15 miles outside a major Midwest city. Our town has lots of local parks, annual city-wide events, and a downtown area with shops, restaurants, and the museum that Bonnie heads. Our city sponsors a winter festival in January, a fall harvest festival in September, and parades for the 4th of July and Christmas. There are zoos, museums, aquariums, state parks, and more, all within an easy drive from of our home, for a day of exploring the bigger city.
Our house is a restored historic home built in the 1890's, with a fenced-in backyard. We've got a big family room downstairs where we stream something on TV or curl up with a book. The living room connects to a sun-room that wraps around the front of our house. The sun-room is a favorite spot to sit down for dinner or take a nap in the summer. We have three bedrooms upstairs, that our parents and siblings take advantage of during their visits.
Our neighborhood is very friendly and walkable. The local elementary school is just a block from our house. A couple blocks the other direction is our neighborhood park and public pool, with a big playground and baseball field that doubles for the kickball league we've played in. There is also a bike trail at the end of our street that links up to the state trail network. And, it is only a ten-minute walk to the downtown area.
Our community is a great place to raise a family and we cannot wait to share it with a child!
Our Extended Families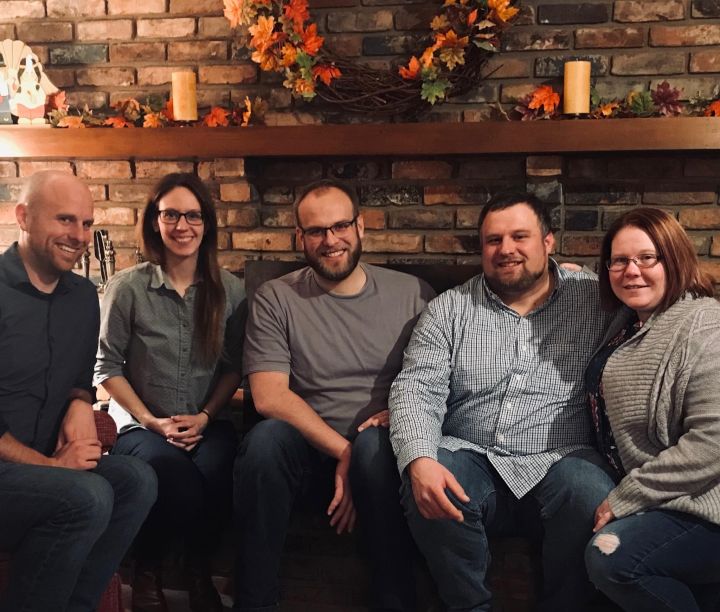 Both of us are the oldest in our immediate families. Matt is the oldest of three boys, and Bonnie the oldest of four girls. Like us, our siblings moved away from our hometowns, which means we find excuses each year to travel and spend time with everyone: birthdays, weddings, graduations, and especially the holidays.
When Matt's family gets together, we typically stay-in and enjoy a laid-back family card night while catching up, just like Matt did regularly growing up with his grandparents.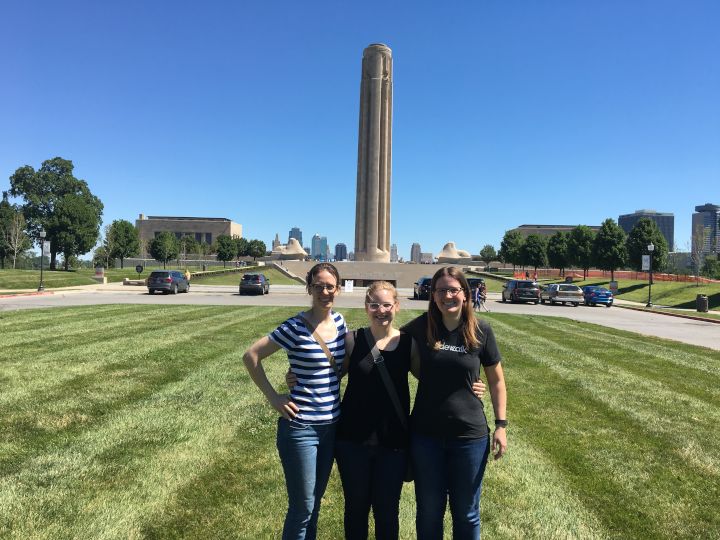 When Bonnie's family gets together there's always a big family dinner somewhere on the agenda. Everyone gathers around a table full of too much food, sharing, or re-sharing, favorite family stories and telling new tales of our lives.
Both of our families were very excited to hear about our decision to adopt and bring a child into the family, so we are expecting plenty more visits with them in the upcoming years. Plus, our parents are now retired, and close enough to visit us on the weekends, so they are looking forward to the excuse to visit more often.
From Us to You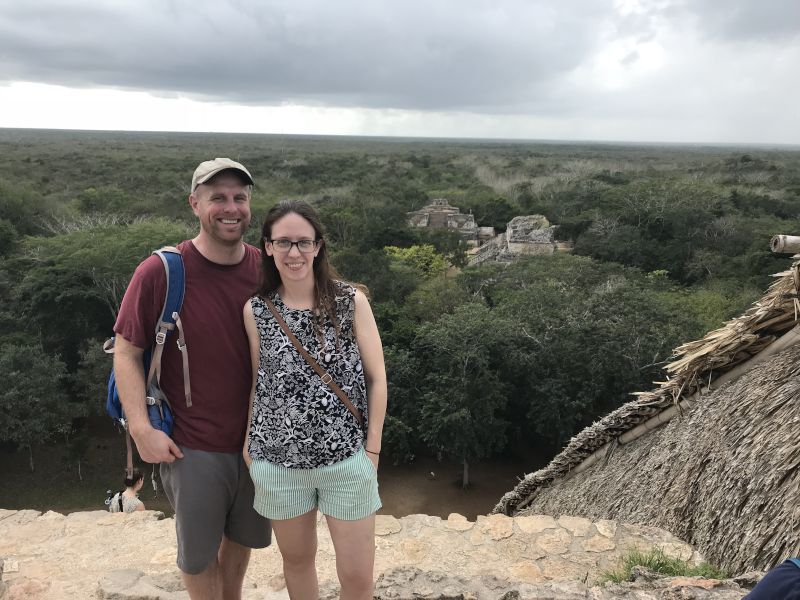 We can't put ourselves in your shoes, but we're glad to become part of your network of people as you make this decision for your child's future. One thing we've learned in our 12 years together, it helps to find your people along the way. Sometimes it's family, sometimes it's friends, and sometimes it's the people in the moment that help you through.
This is the first moment of many more that we might share for years to come. From phone calls, letters, and photo books to planning in-person visits, this is a beginning for us all. Over time, we know that our lives will ebb and flow. Finding the balance of communication that works for everyone will change over the years. We are committed to sharing and building a support system that works for you, us, and the child that will connect us to each other.
Supporting one another is the foundation of our relationship. After being together for four years, we navigated being apart for eighteen months. Both of us moved to new cities nearly 1000 miles apart, Matt got a new job, and Bonnie went to graduate school. Although the distance was not easy, we knew we had each others back, always and without question. As Bonnie used to answer when folks asked about the time apart, "it's easier when it's your best friend you're working to get back to." We were married shortly after we settled back into the same state, together once again.
We've seen each other through achievements and failures in the time we've been together. At every turn, we put our relationship, our family first. Communication is always at the core of how we make it work. Each day we check in with each other, and make sure we're on the same page - from how we're feeling to who's cooking dinner. We also connect with our friends and family a few hours each week on the phone or over a video chat. These visits reinforce the bonds we've made and help keep us grounded in who we are. We know that through adoption, communication is crucial to helping us all feel comfortable and confident moving forward.
We value learning as a lifelong endeavor. For us that often involves experiences in new places. Whether that's a day trip to a park or museum in a city nearby, or a longer trip abroad to visit friends. We're lucky that both our jobs allow us flexibility. Matt's company values family time, giving 'summer hours' for an early start to the weekend during warmer months, and flexible scheduling to work from home when needed. Bonnie's work at the local museum means she's never far from home. We want to share with a child the wonder of learning, exploring, and discovering everything the world has to offer.
As we've settled now into five years of marriage, into our careers and life, we realized how ready we are to bring a child into our family. We cannot wait to give a child the same support and unconditional love we've built with each other, our friends, and our families.
Thank you for considering us in your decision.
Matt & Bonnie
Favorites
Actor
Patrick Stewart
Jason Momoa
Actress
Tina Fey
Jennifer Garner
Author
Neil Gaiman
Mary Roach
Book
Hitchhiker's Guide to the Galaxy
Your Death Would be Mine: Paul and Marie Prieaud in the Great War
Candy Bar
Hershey's Cookies 'n' Creme
Reeses Cup
Cartoon
Futurama
Batman the Animated Series
Childhood Memory
Card Night at Grandparents House
Nature 'treasure' walks at my grandparents.
Childhood Toy
Transformers
Batman Action Figures
Children's Book
The Little Prince
Ella Enchanted
Classic Movie
Star Wars
To Kill a Mockingbird
Day of Week
Saturday
Monday
Disney Movie
Robin Hood
Robin Hood
Dream Car
Self-Driving
Electric
Dream Job
Curator of American Food History
Dream Vacation
The Alps
Greek island
Family Activity
Game/Cards Night
Family dinner
Flower / Plant
Rosemary
Hydrangea
Form of Exercise
Hiking
Kayaking
Holiday
Christmas
Halloween
Holiday Song
Peanuts Song - Linus & Lucy
Peanuts Song - Linus & Lucy
Holiday Tradition
Watching "Muppet Family Christmas" on Christmas
4th of July Cook Out
Ice Cream
Raspberry Chocolate Chip
Chocolate
Leisure Activity
Neighborhood Walk
Netflix
Memory with a Child
Going to the Zoo
A friends daughter sharing her gummy worms from Sesame Place with me
Memory with Spouse
Snorkeling on our Honeymoon
Finding our house
Movie
Stardust
Practical Magic
Movie Munchie
Reese's Pieces
Milk Duds
Movie Quote
I am Groot
What about second breakfast?
Movie Type
Science Fiction (non-Horror)
Comic Book / Superhero
Musical Group
Stars of the Lid
Earth Wind & Fire
Nursery Rhyme
Piggie went to market
Little old lady who swallowed a fly
Olympic Event
Indoor Volleyball
Gymnastics
Personal Hero
Ruth Bader Ginsburg
Quality about my Spouse
Confidence
Patience
Quote
I desire you would remember the ladies and be more generous and favorable to them than your ancestors - Abagail Adams, 2nd First Lady
Restaurant
Any Local Taqueria
Chipotle
Sandwich
Bahn Mi
Pulled pork bbq
Scripture
Matthew 6:34 "Therefore do not worry about tomorrow, for tomorrow will worry about itself. Each day has enough trouble of its own."
Shopping Store
REI
Goodwill
Song
Queen, "Bohemian Rhapsody"
George Harrison, "Got my mind set on you"
Sport to Play
Badminton
Soccer
Sport to Watch
Basketball
Baseball
Sports Star
Dirk Nowitzki
Brianna Scurry
Sports Team
Cleveland Indians
Cleveland Indians
Subject in School
Math
History
Thing to Cook
Breakfast Egg Sandwich
Pie
Time of Day
Morning
Evening
Tradition
Annual Backpacking Trip
Choosing a birthday dinner & cake
TV Show Character
Gonzo
Sydney Bristow
Type of Music
Ambient
Motown
Video Game
Portal
Monument Valley
Get in Touch
Provide more information, so American Adoptions can connect you with this family.
---