1-800-ADOPTION
Thank you for viewing our profile
If you would like to learn more about us, please call 1-800-ADOPTION (2367846), fill out the form at the bottom of our on-line profile page, or email us at bp_information@americanadoptions.com.
To revisit our on-line profile page and view our profile video at American Adoptions, simply use your mobile phone to scan the QR code on the right. We are looking forward to hearing from you!
Stephen & Ann
Thank you for looking at our profile! Adoption is such an amazing gift that has touched our family since we were each children. We are excited to share our love, laughter, and adventures with a child as we know we will be great parents. Choosing us would be the greatest blessing. We hope that you will consider us and we cannot wait to move forward on this journey.
About Us
Job
Senior Application Developer
Teacher
Education
Bachelor's Degree in Computer Science
Bachelor's Degree in Music Education
Relationship
Legally Married
What It Means to Become Parents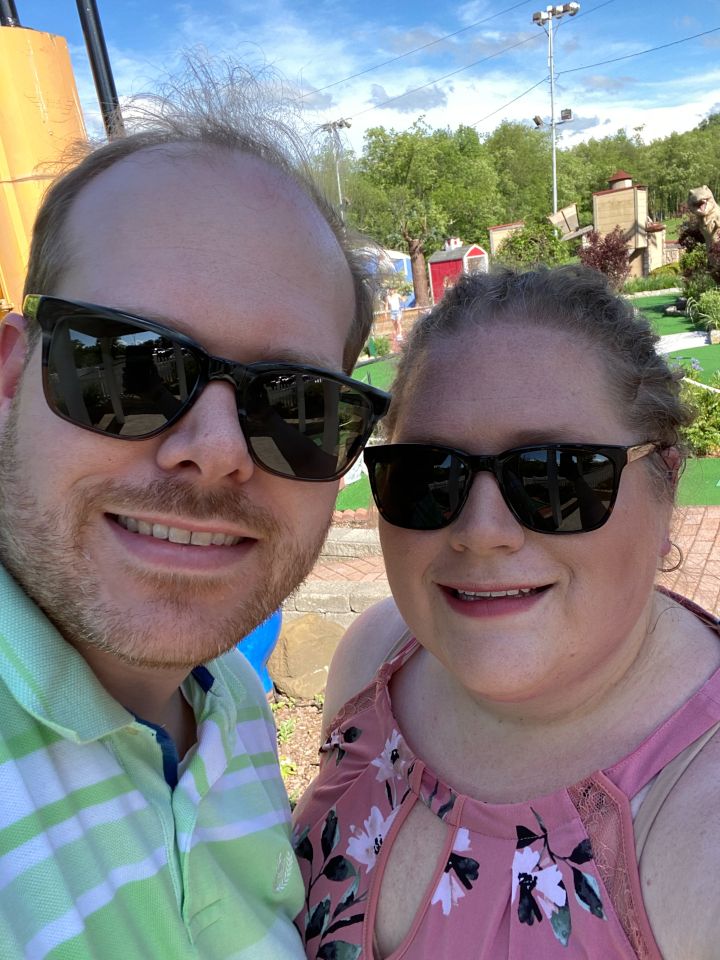 Being a parent means loving unconditionally, nurturing, supporting, and raising a child into a productive and caring member of society. Ann has always dreamed of being a mother someday. She remembers talking with some of her best friends growing up, about raising their children together and the things she looked forward to about parenting. As Ann's friends have started their families, she has had the joy of playing the role of auntie, playmate, babysitter, and godmother to those children, while also looking forward to starting a family of her own. Seeing Stephen's joy when playing with friends' children, whether it's outside, playing make believe, board games, or building with Legos makes it evident to Ann that he will be actively engaged in parenting.
Stephen also always envisioned a life with children. We most look forward to nurturing a child, sharing our interests and adventures with them, and loving them wholeheartedly. Ann looks forward to seeing Stephen share his love of figuring out how things work and being Mr. Fix-it with a child. Stephen looks forward to Ann sharing her sense of humor and love of music with a child. We look forward to seeing our parents love (and spoil) a grandchild.
Our Leisure Time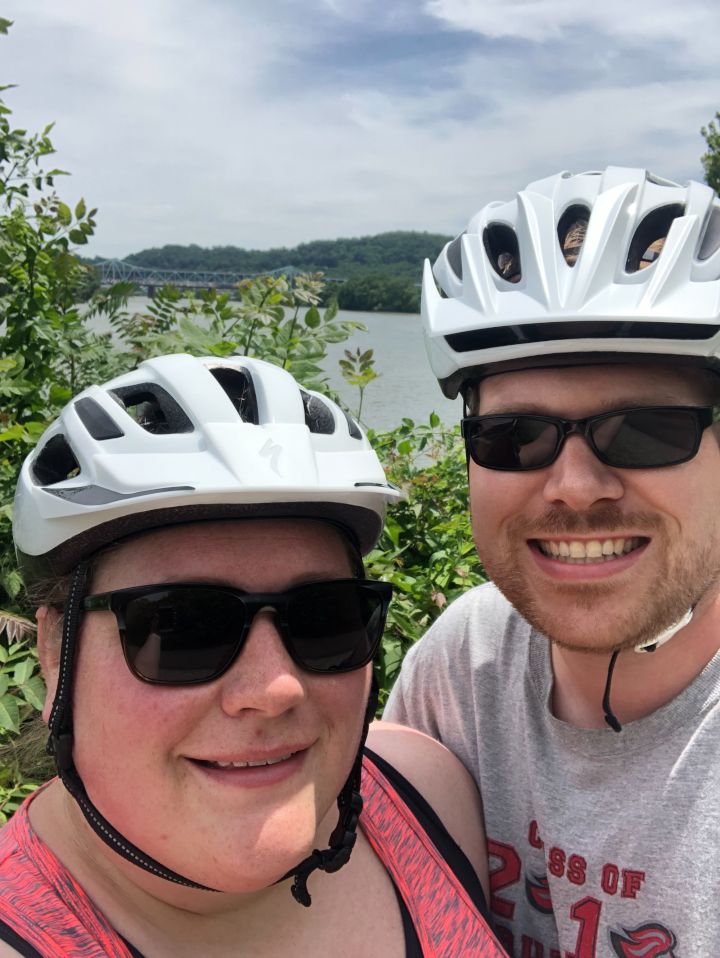 We love spending time together and find that, outside of work, we rarely do things separately. When we work from home, we find that we like to get out of the house after work so we might go bowling, mini-golfing, or take our dog, Betty, to the park for a walk and to play in the stream. In the spring we work on the landscaping and gardening together and into the summer, we tend our vegetable garden a little bit each evening. When the weather is not too hot, we like to take our bikes to a nearby bike trail and go for a ride. Some evenings, after dinner, we like to build puzzles, play board games or even play instruments together. Other evenings, we watch a movie or play video games together.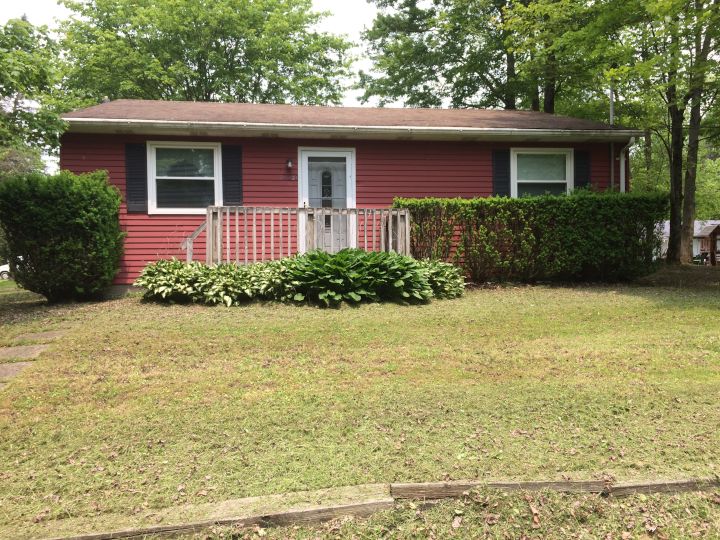 We both have a love for traveling and experiencing the history and culture of other places and when we are not traveling, we are dreaming about the next place we want to visit. In the summer we like to spend our free weekends at our cottage--biking, boating, building campfires, and relaxing. All of these are things that we look forward to sharing with a child someday.
Cultural Diversity
We both have Polish and German heritage. We look forward to honoring and celebrating the heritage of the child we welcome into our family. We are lucky to have some diversity in our extended family and friends groups and know that the people in our lives will be a great asset in learning about how to incorporate a child's background into our own traditions. As a musical family, we look forward to researching and experiencing music and other art forms from other cultures and learning about them with a child. When Ann's aunt and uncle adopted their daughters from China, they enrolled their adopted children and their biological children in Chinese culture classes to help all of the children learn together and understand their diverse backgrounds. We believe that this can be an excellent tool in helping to address cultural diversity. Additionally, we believe that it is important for children to have the opportunity to spend time with and learn from people with similar cultural backgrounds so we plan to seek out organizations and groups where this will be possible.
Photos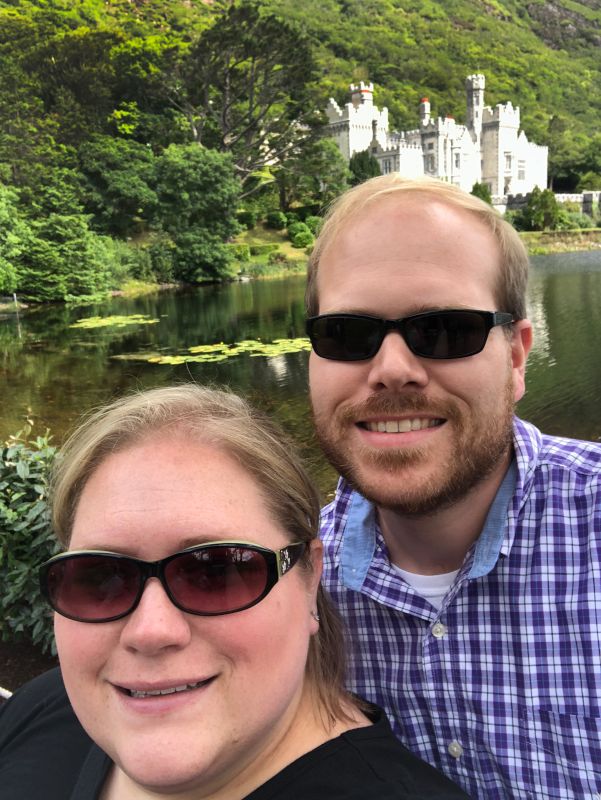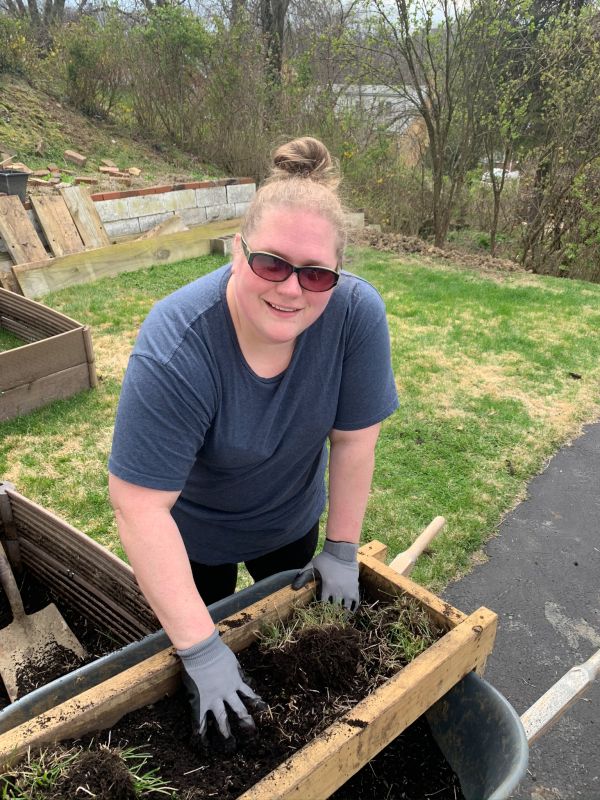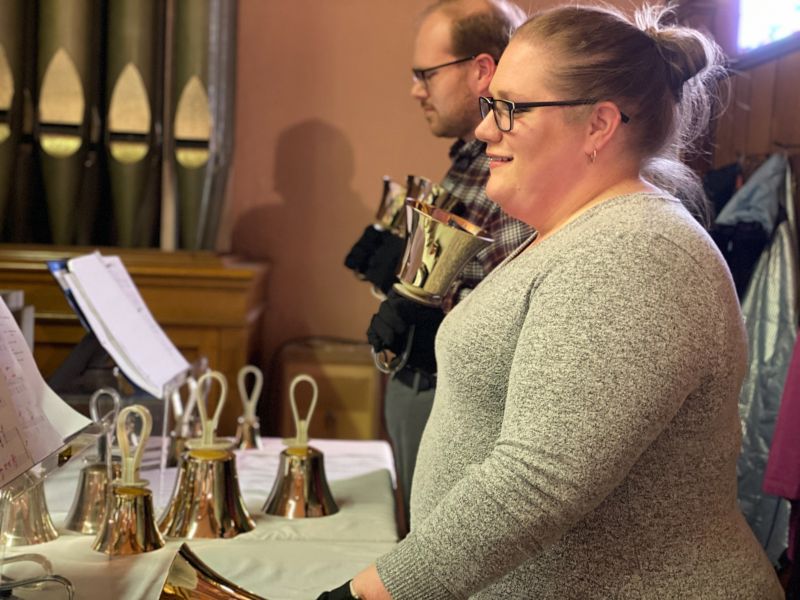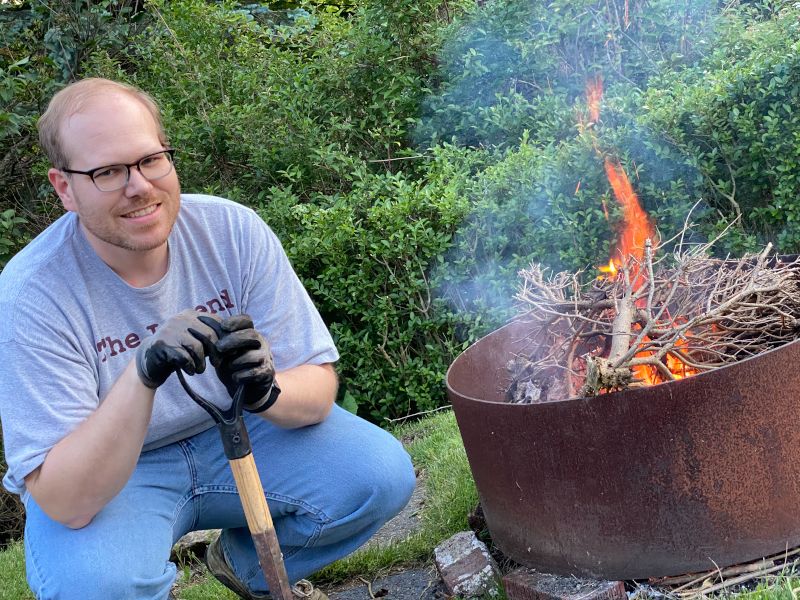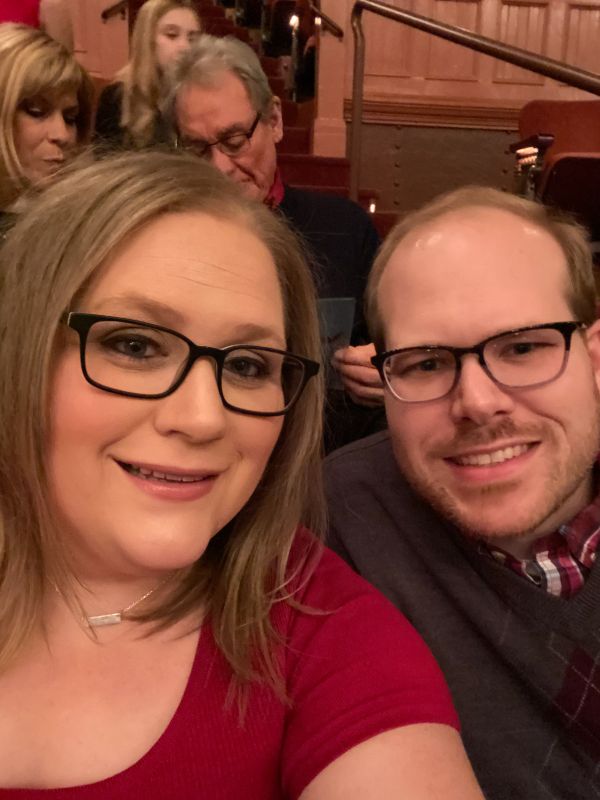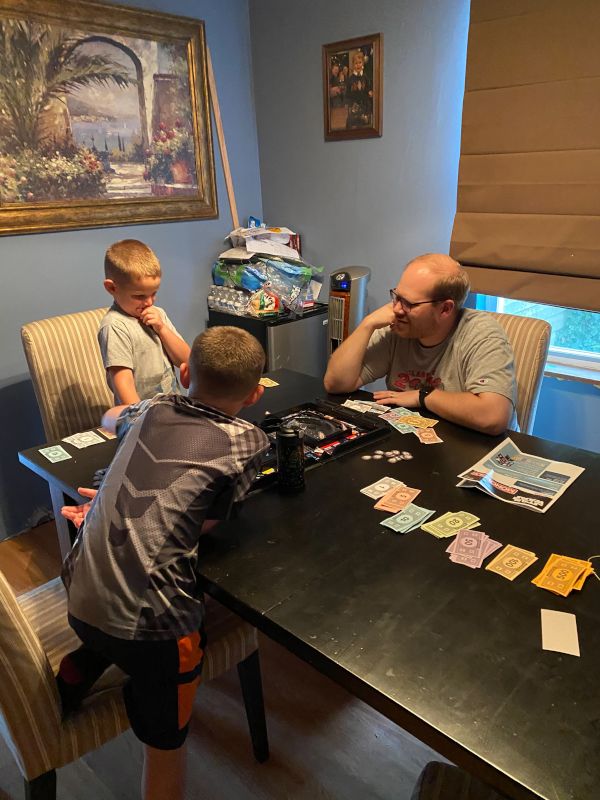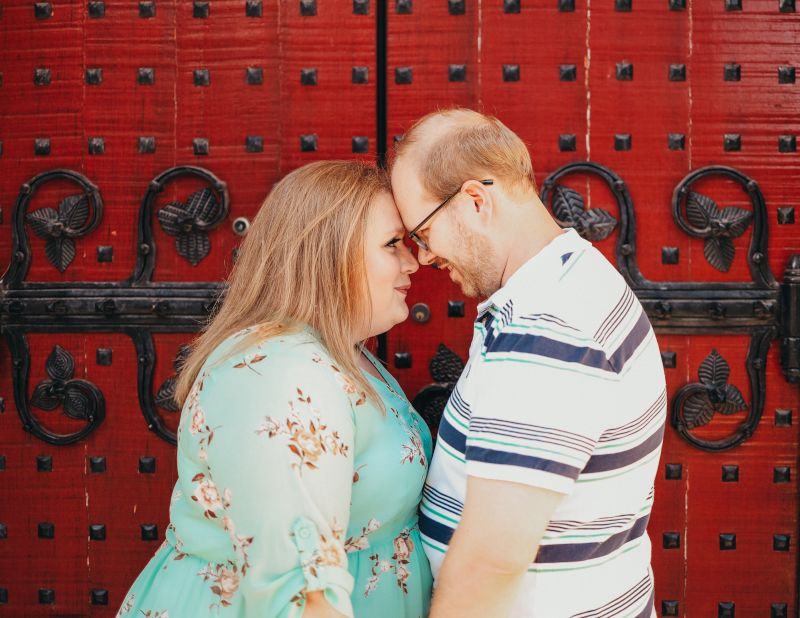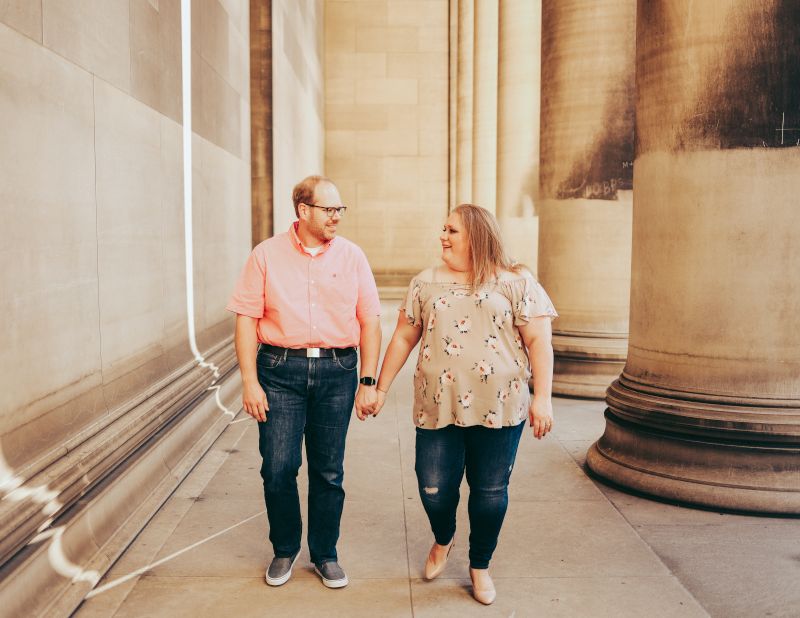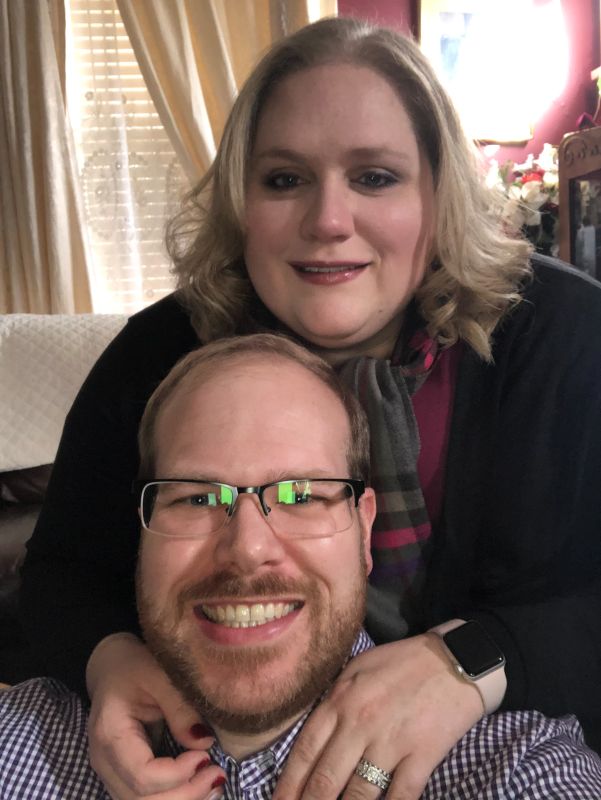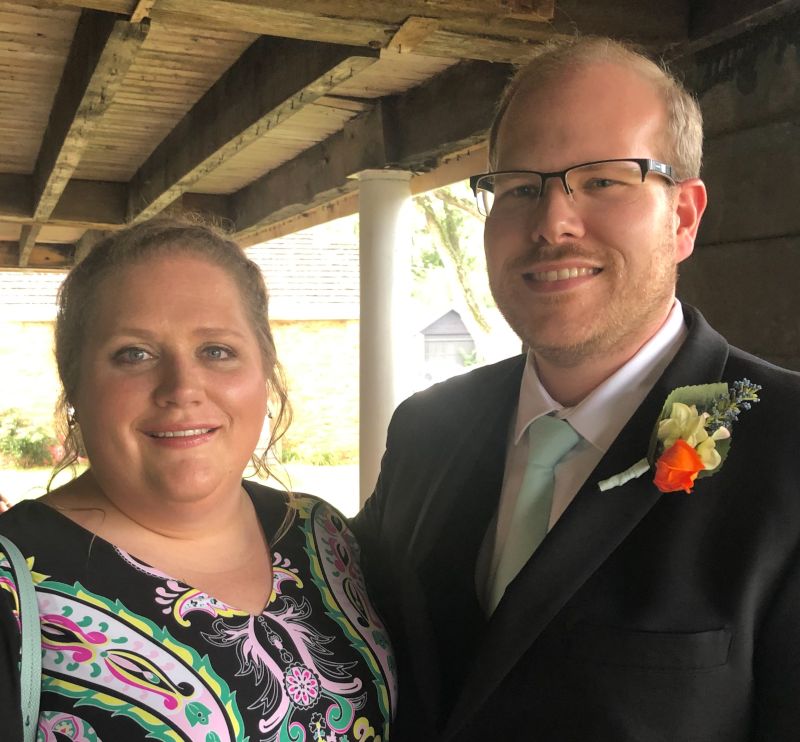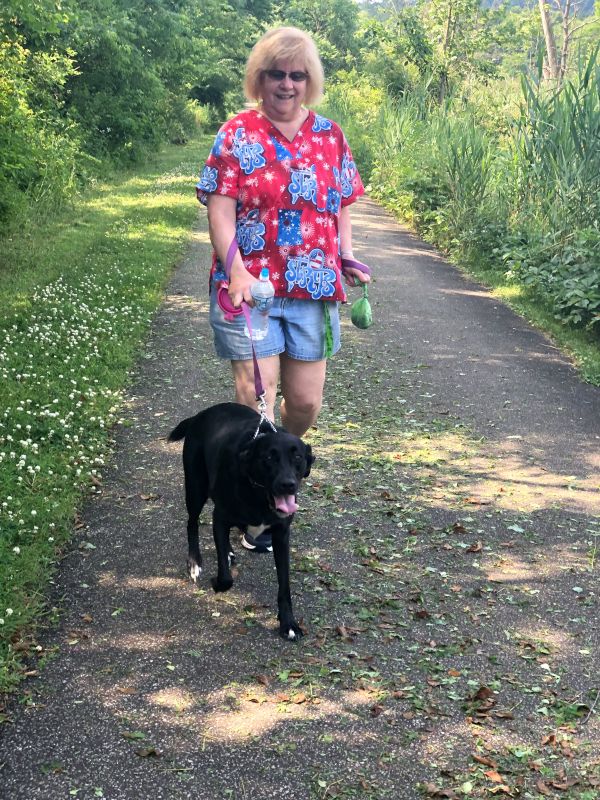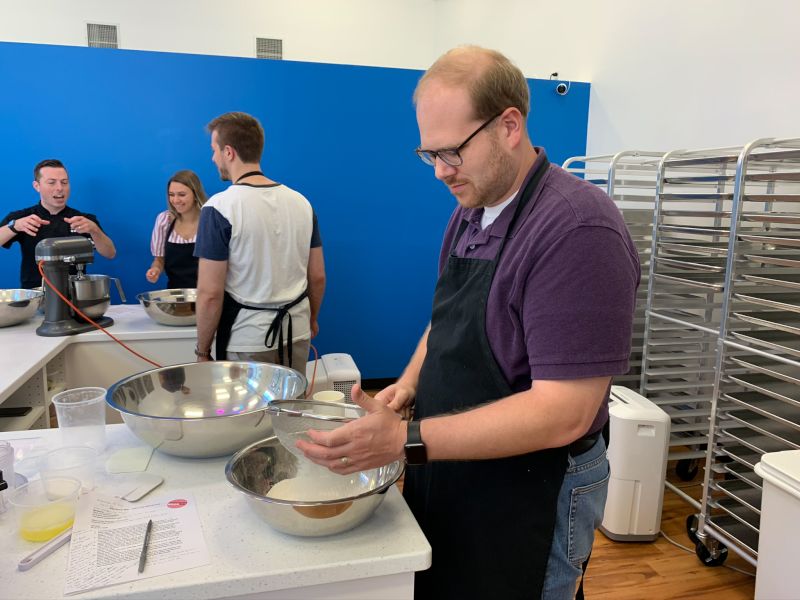 ×
1 / 12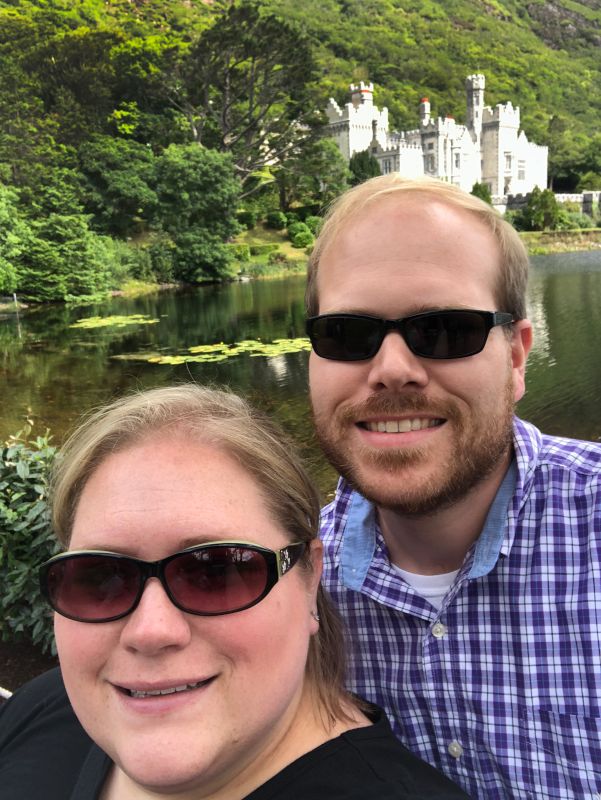 2 / 12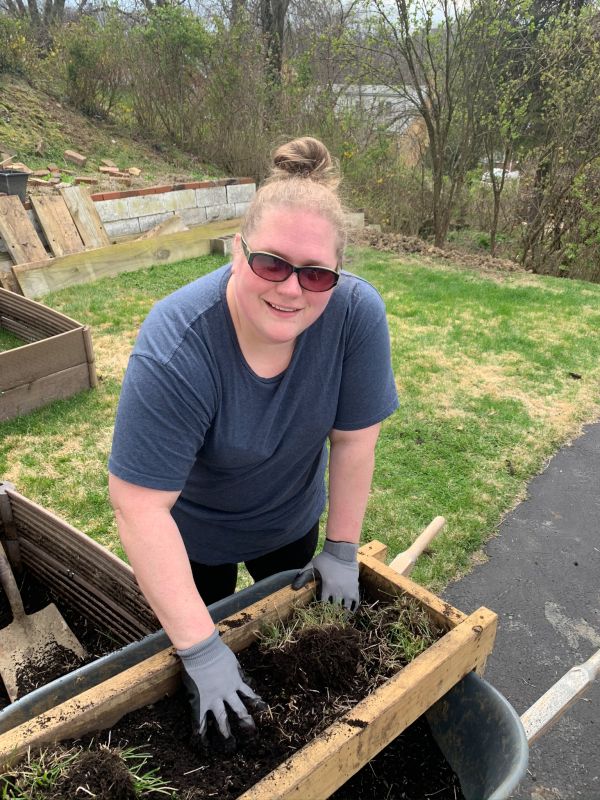 3 / 12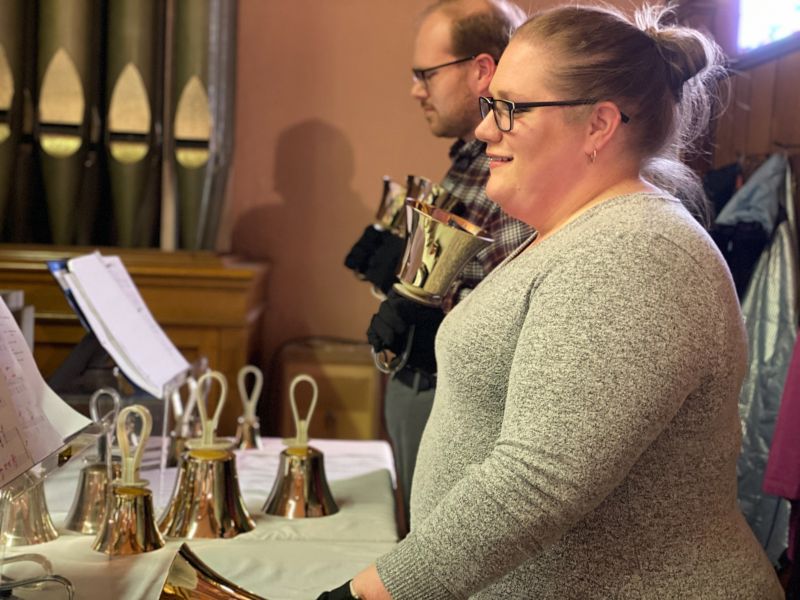 4 / 12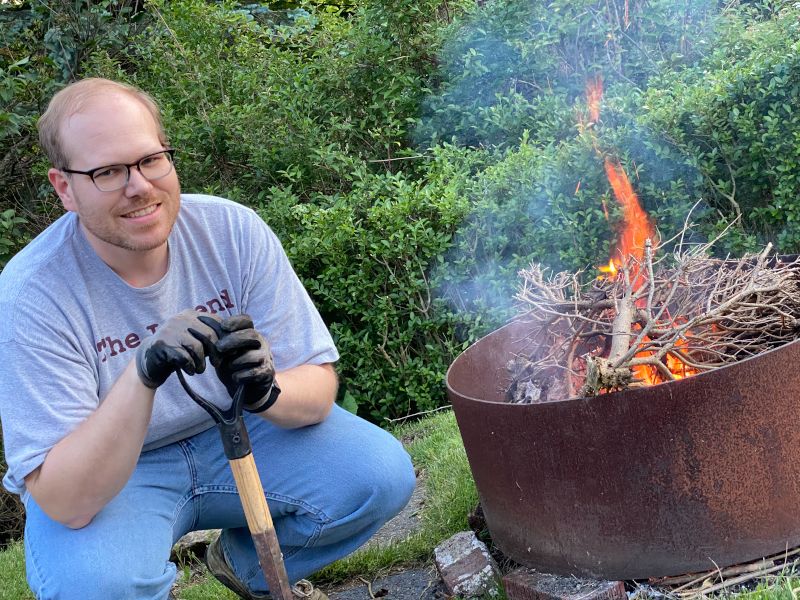 5 / 12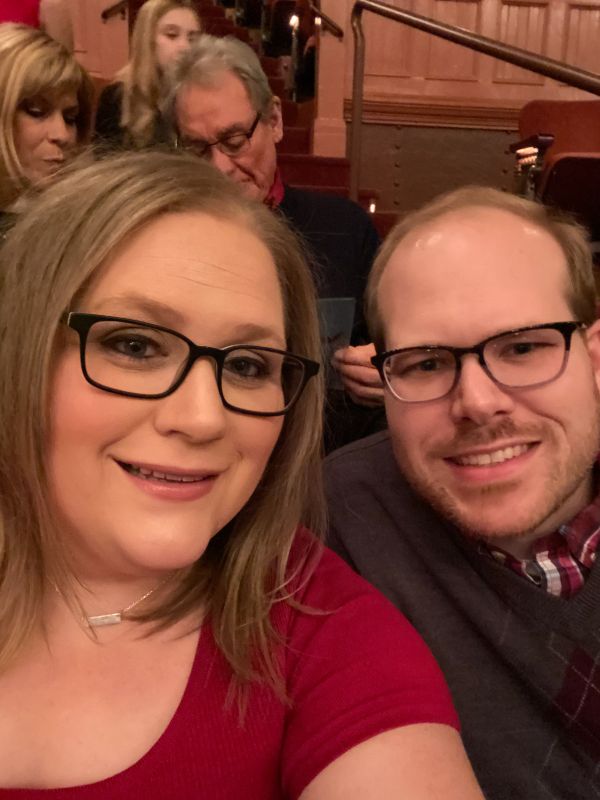 6 / 12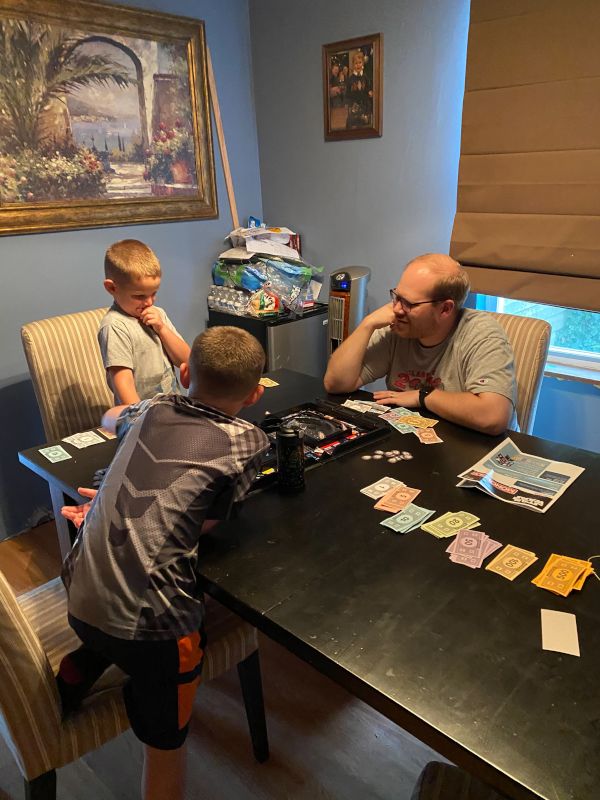 7 / 12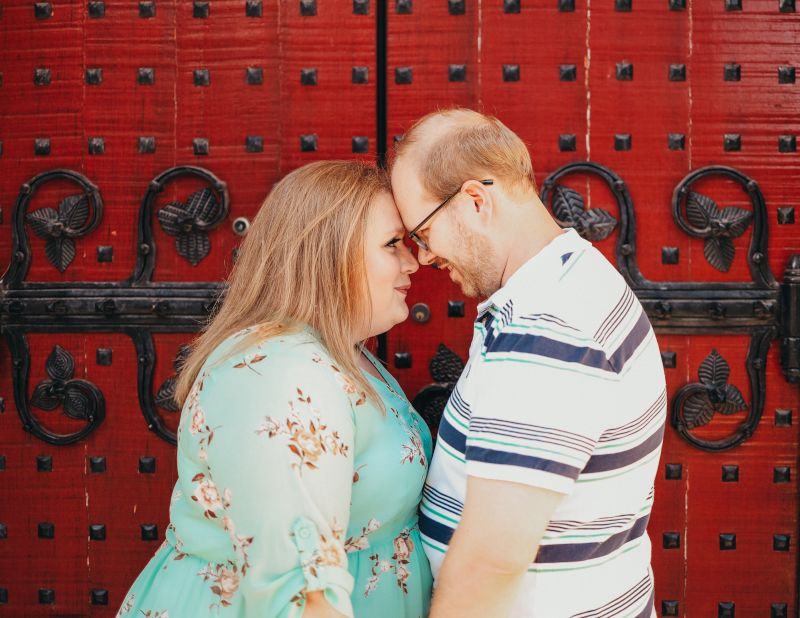 8 / 12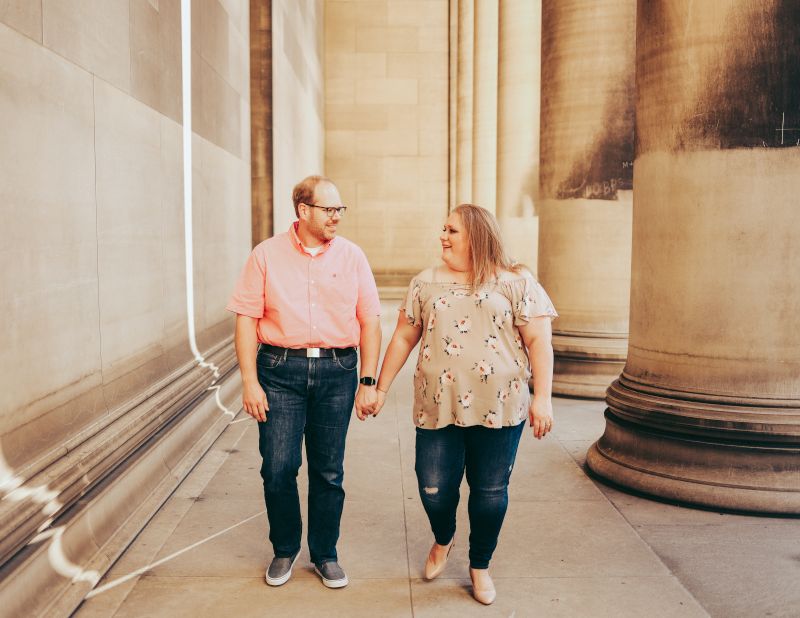 9 / 12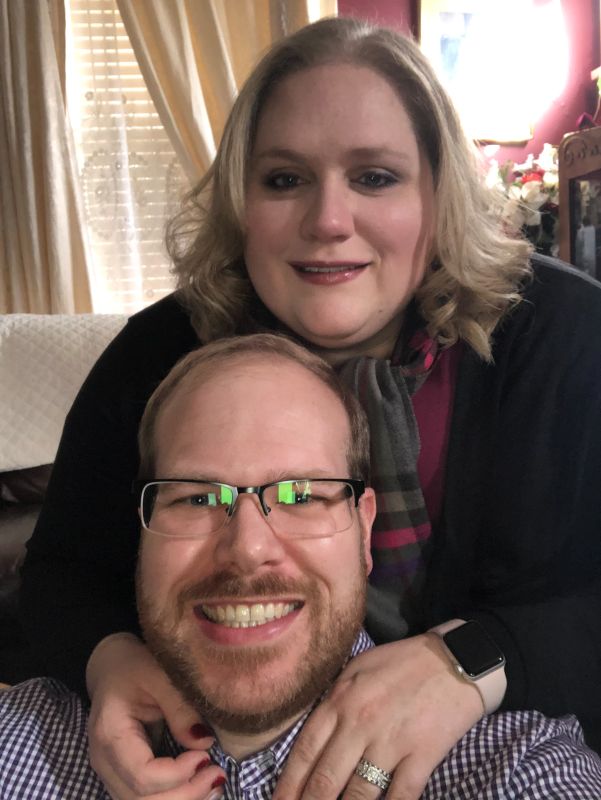 10 / 12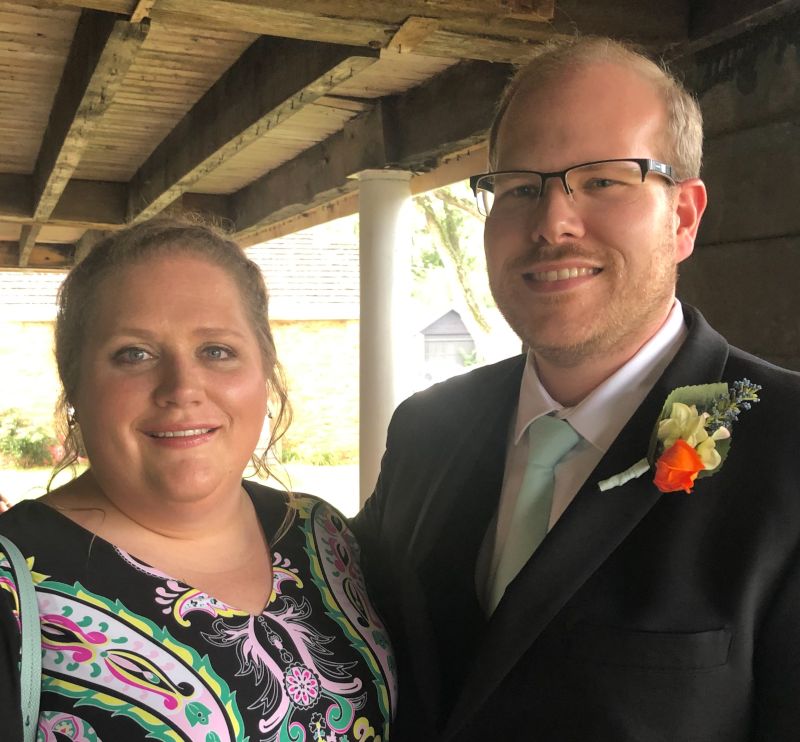 11 / 12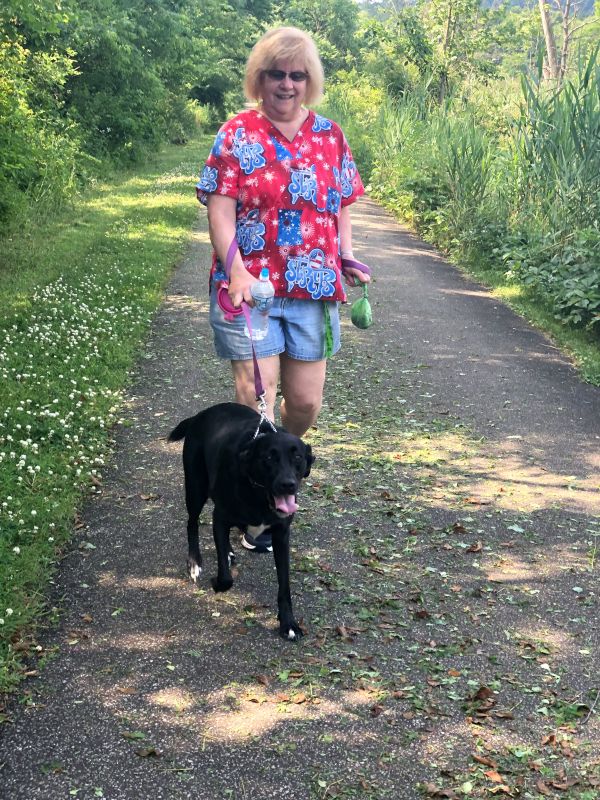 12 / 12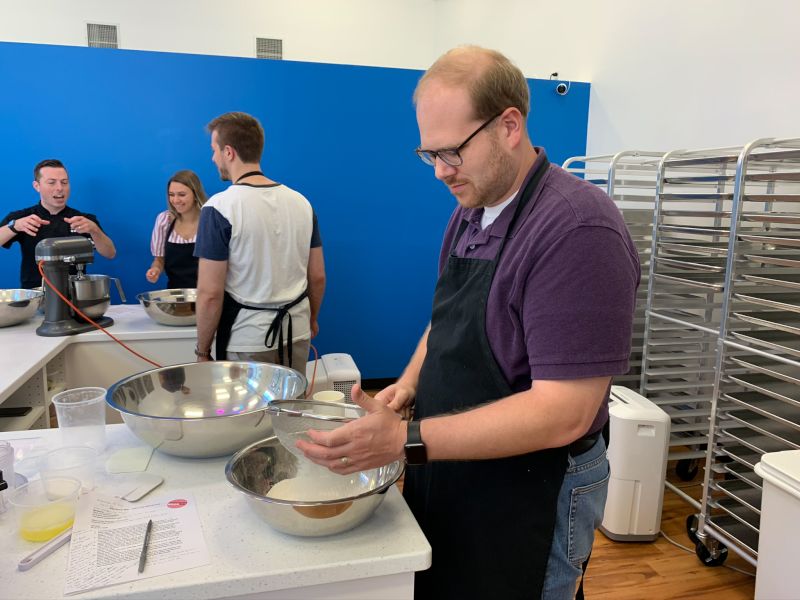 ❮
❯
Our House and Neighborhood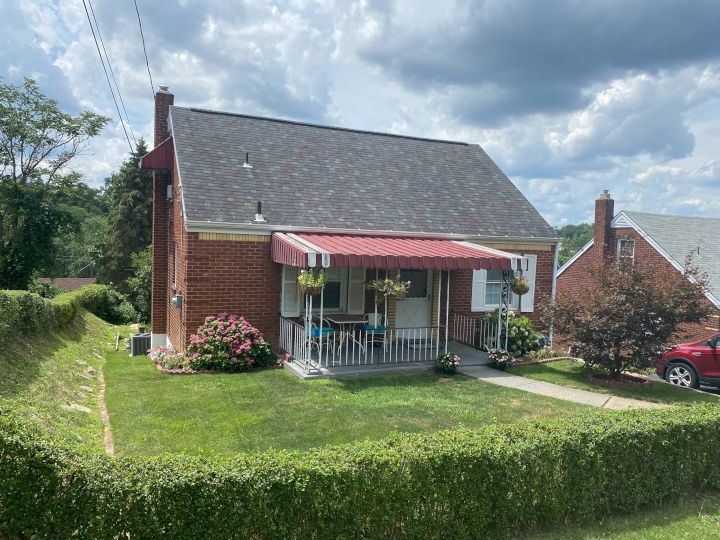 We live in a suburban community in Pennsylvania. Our neighborhood is a nice combination of older people and young families with children. One of Ann's childhood friends lives at the other end of our block with her husband and two children, which was a major draw when we were deciding where to live. There are two small playgrounds within walking distance of our house and a big county park with a bike trail, dog park, walking paths, wave pool, and even a game reserve about 10 minutes away by car. We also have an amusement park and water park very nearby.
We live in a three-bedroom home with a total of seven rooms. As time allows, we have been updating our home, first completely remodeling the bathroom, and more recently, the kitchen. Stephen's favorite room is the new kitchen and Ann's is a tie between the living room and dining room where we gather with family and friends.
Besides the local parks and trails, we have several lakes, rivers, and streams we can drive to in under two hours. We enjoy spending time near the water, boating and swimming, and look forward to sharing that love with a child.
Our Extended Families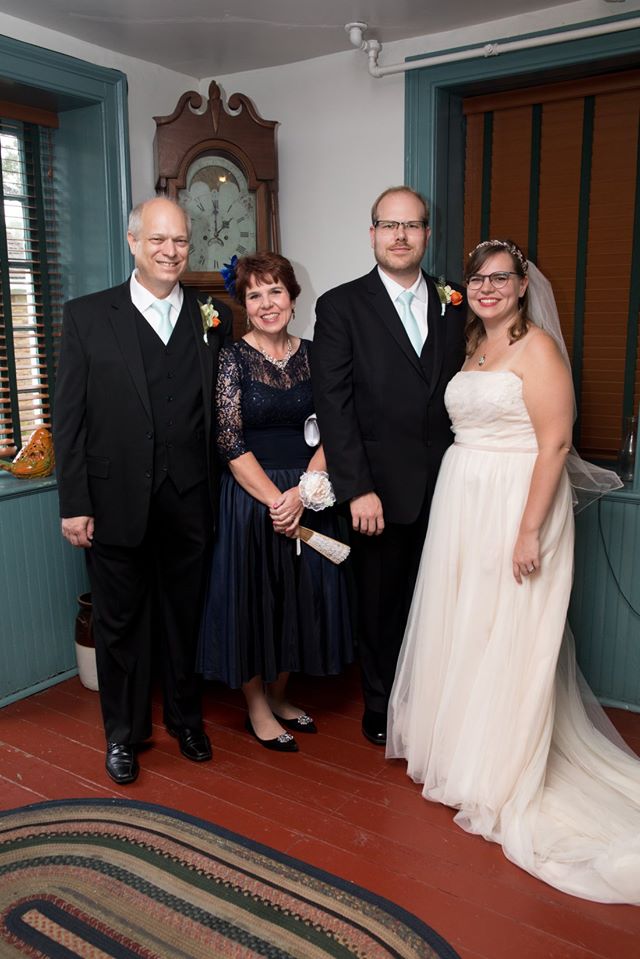 We enjoy hosting dinner and game nights with our family and friends from time to time. With Stephen's younger sister and her husband, game nights usually include video games or board games. We go to Sunday dinners at Ann's parent's home and most often play card games there. It is common for Ann's parents to stop by for a visit when they are in the neighborhood shopping or running errands, too.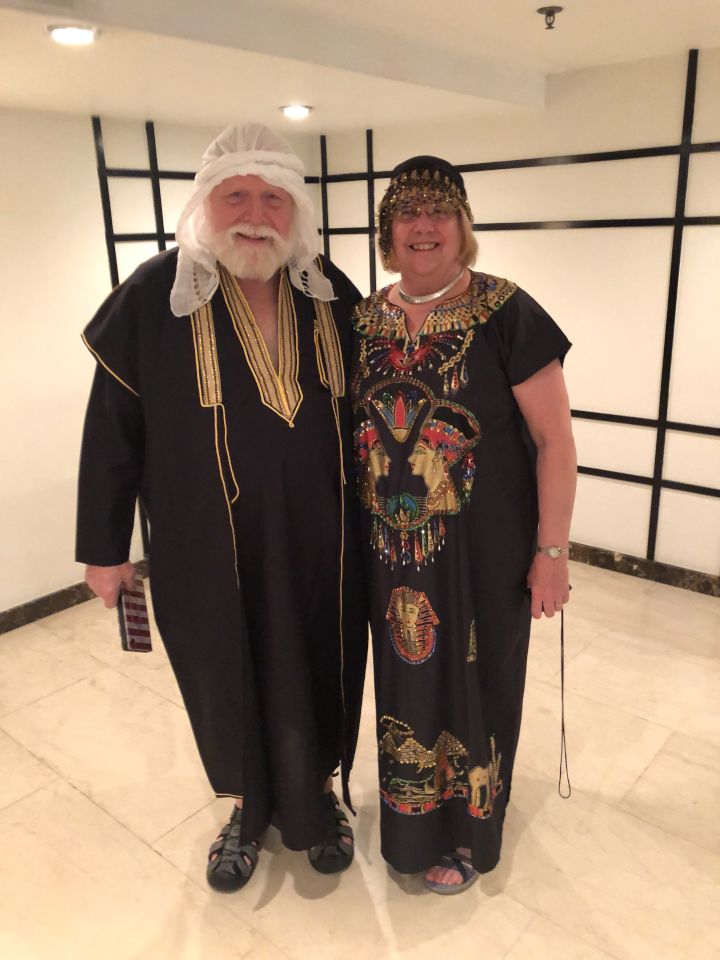 We split our holiday dinners between our families, giving us ample time to see everyone during that time of year. Christmas Eve dinner is always hosted by Ann's parents and is usually a steak dinner. Christmas morning we go to Stephen's parent's house for French toast brunch and a gift exchange. Ann's aunt, uncle, and cousins also live nearby and we see them for a homemade Polish feast including pierogis and kielbasa on alternating Christmases and Easters.
One thing our family enjoys is getting out of town and spending time at our cottage about two hours away. We spend time boating, fishing, swimming, having camp fires, and relaxing. Ann's family has been going there for the last 30 years and Stephen looks forward to the slower pace of cottage life.
All of our family and friends are extremely excited to welcome a child into our lives!
From Us to You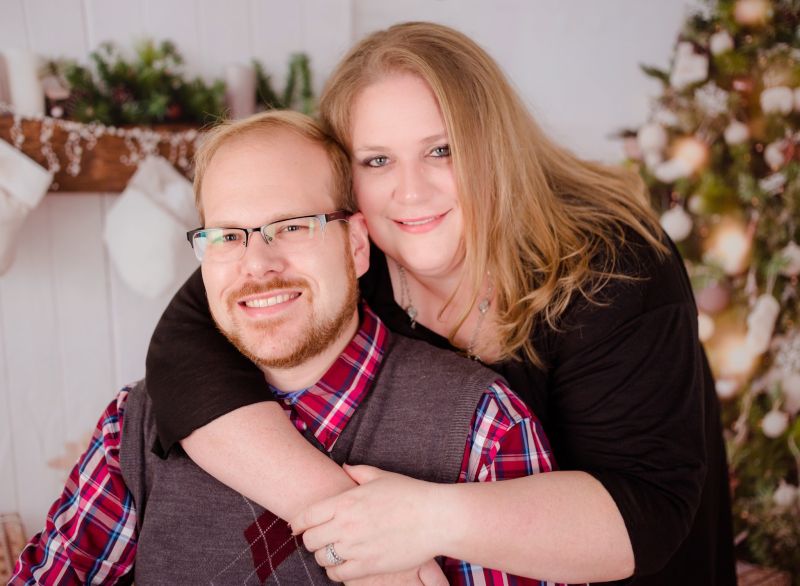 We are so thankful that you have taken the time to get to know us. We do not know what has led you to your current situation, but we admire your strength and the love you have for your unborn child in choosing life and considering adoption. The fact that you are even considering adoption tells us that you are incredibly selfless and brave. We pray that you feel loved and supported as you move forward in making the choice that is right for you and your precious baby, whatever that may be. If you choose us, your baby will always know that you love them and are a very special person.
Our story together began in January of 2016 when we met online and after exchanging messages for a week or so, we met for coffee. From that first date, we had a whirlwind romance and Stephen proposed to Ann in August and we were married the following March. Before we were married, we discussed everything from finances and goals, to family planning and caring for our parents as they aged. We knew we wanted to start our family as soon as possible, but God had other plans for us. Just before our third anniversary, we learned that we may not be able to have biological children. We had each considered adopting before we met and both having adopted cousins, it was natural for us to pursue this as a path to having children together. We have so much love to give to a child and our family experiences growing up have taught us that biology is not what makes a family, love is.
We live a simple life in a suburban community in Western Pennsylvania. We enjoy most of the same hobbies, so most of our time is spent doing things together. Lately we have been enjoying home renovation projects—landscaping, growing a garden, renovating the kitchen and repainting the other rooms. We find it so rewarding to see the progress we have made on updating our home and redecorating to reflect our style together. We enjoy traveling and take any chance we can to get out of town and experience a new place. The place we go most often is our cottage near a lake. We find it so peaceful to spend a lazy weekend reading, sitting by the camp fire, taking our dog for walks, riding our bikes, and just relaxing. We look forward to the day when we can share these simple joys with a child.
As people who value family, we hope to have an open line of communication with you. We want your child to know the family they live with as well as the family that gave them life. In addition to pictures and letters, emails and phone calls, if distance permits, we are open to spending time together and encouraging your child to really know his or her birth family. We believe that communication between our family and yours will help your child to understand his or her roots and background. We look forward to fostering this connection with you as your child grows.
We are truly grateful that you have taken the time to read this and consider us to parent your precious baby. We know that this must be overwhelmingly difficult for you and we are keeping you in our thoughts and prayers as you continue on through this journey. We pray that you stay healthy and happy as you make the choice for you and your little one that brings you the most peace.
With great love and admiration,
Stephen & Ann
Favorites
Actor
Liam Neeson
Matthew McConaughey
Actress
Helena Bonham Carter
Anna Kendrick
Author
James Patterson
James Patterson
Book
Harry Potter and the Sorcer's Stone
The Harry Potter Series
Candy Bar
Hershey's with Almonds
Twix
Cartoon
Futurama
Scooby Doo
Childhood Memory
Family vacation to the beach
Every summer, I spent a couple of weeks with my grandma and going on adventures with her. We visited her life-long friends and extended family, played cards, spent time singing and playing piano, going on day trips and picnics
Childhood Toy
Bike
My babydoll--she had been my mom's before she became mine and my grandma made me clothes and always made my doll an outfit to match
Children's Book
Goosebumps
The Little Mermaid
City
Kilarney, Ireland
New Orleans
Classic Movie
Young Frankenstein
Dirty Dancing
Day of Week
Saturday
Saturday
Dessert
Pumpkin Pie
Graham Cracker Cream Pie
Disney Movie
Cinderella
Beauty and the Beast
Dream Car
smart fortwo
Ford Expedition
Dream Vacation
Vacation to the Grand Canyon
Disney Cruise
Family Activity
Family reunion
Sunday dinner and game nights
Flower / Plant
Petunia
Hydrangea
Form of Exercise
Bike riding
Swimming
Hobby
Restoring old electronics
Making music
Holiday
Thanksgiving
Thanksgiving
Holiday Song
The Chipmunk Song
All I Want for Christmas is You
Holiday Tradition
Decorating for Christmas
Spending holidays with my extended family
Ice Cream
Neopolitan
Moose Tracks
Junk Food
Combos
Buffalo Chicken Dip
Leisure Activity
Watching TV
Reading
Magazine
Popular Mechanics
Cosmo
Memory with a Child
Playing "construction site" with our friends' sons
Playing Mario Kart with all of my little cousins on holidays
Memory with Spouse
Ireland Honeymoon
Working on home improvement projects together
Movie
Short Circuit
10 Things I Hate About You
Movie Munchie
Popcorn
Peanut M&Ms
Movie Quote
Well, I guess it goes from God, to Jerry to you to the cleaners. Right, Kent?
"You're killing me, Smalls!"
Movie Type
Action
Romantic Comedy
Musical
Phantom of the Opera
Come From Away
Musical Group
Styx
Rascal Flatts
Nursery Rhyme
Three Blind Mice
Hey Diddle Diddle
Olympic Event
Gymnastics
Gymnastics
Personal Hero
My dad
My Grandma Jeanne
Play
A Christmas Carol
Little Women
Quality about my Spouse
Her caring and attentiveness
His loyal and supportive nature
Quote
"Whether you think you can or you think you can't, you're right." -Henry Ford
Restaurant
Casa Nayarit
Casa Nayarit
Scripture
"Be anxious for nothing, but in everything by prayer and supplication, with thanksgiving, let your requests be made known to God" - Phillipians 4:6
"Therefore I tell you, whatever you ask for in prayer, believe that you have received it, and it will be yours." - Mark 11:24
Shopping Store
Home Depot
Target
Song
Come Sail Away - Stix
From the Ground Up
Sport to Play
Minigolf
Kickball
Sports Team
Pittsburgh Steelers
Pittsburgh Penguins
Subject in School
Science
Music
Thing to Cook
Grilled Cheese
Graham Cracker Cream Pie
Tradition
Decorating for the holidays
Sunday dinner and game night with my family
TV Show
Little Britain
Law and Order SVU
TV Show Character
Jimmy Neutron
Rory Gilmore
Type of Music
Classic rock
Country and 90s Pop
Vacation Spot
Ireland
Ireland
Video Game
Mariokart
Mario Kart 8