1-800-ADOPTION
Thank you for viewing our profile
If you would like to learn more about us, please call 1-800-ADOPTION (2367846), fill out the form at the bottom of our on-line profile page, or email us at bp_information@americanadoptions.com.
To revisit our on-line profile page and view our profile video at American Adoptions, simply use your mobile phone to scan the QR code on the right. We are looking forward to hearing from you!
Chris & Amanda
Adopting a child has been a dream and desire of ours for years! We're so grateful that you're considering us for the immense privilege and responsibility of parenting your child. We have so much love to give a child, and to you! Our hearts and home are completely open to this journey of adoption, and we can't wait to get to know you.
About Us
Job
Coffee Roaster
Receptionist/Office Admin
Education
Bachelor\'s Degree in Advertising
Bachelor\'s Degree in Interpersonal Communication
Relationship
Legally Married
What It Means to Become Parents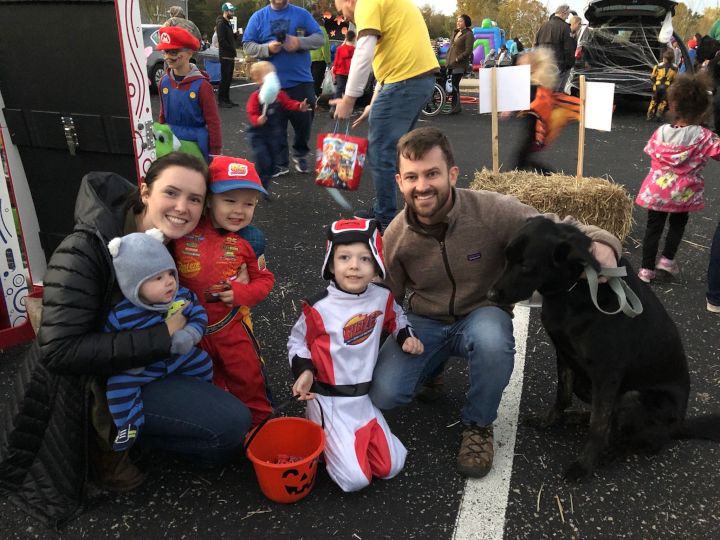 We are beyond excited to become parents through adoption. Both of us grew up with amazing parents, and we hope to be amazing parents for our future child as well. We take the role of being parents very seriously because of the impact it has on a child both in the present and also in the future. We hope that our parenting encourages our future child to love the Lord with all their heart and to love others as Jesus has loved us.
One of the things that Chris looks forward to about being a dad is being able to introduce our future child to things like cooking, sports, nighttime reading, nature, and camping. Being able to spend quality time through these things is important to Chris, as he loves to share life with others through these activities.
Amanda is looking forward to sharing her hobbies as well. Since floral design is her profession, she can't wait to teach a child about flowers, plants, and appreciating beautiful things through art. Amanda is also really looking forward to reading books with the child! We love dreaming about what regular bedtime routines will look like in our family with reading, singing, and praying.
Our Leisure Time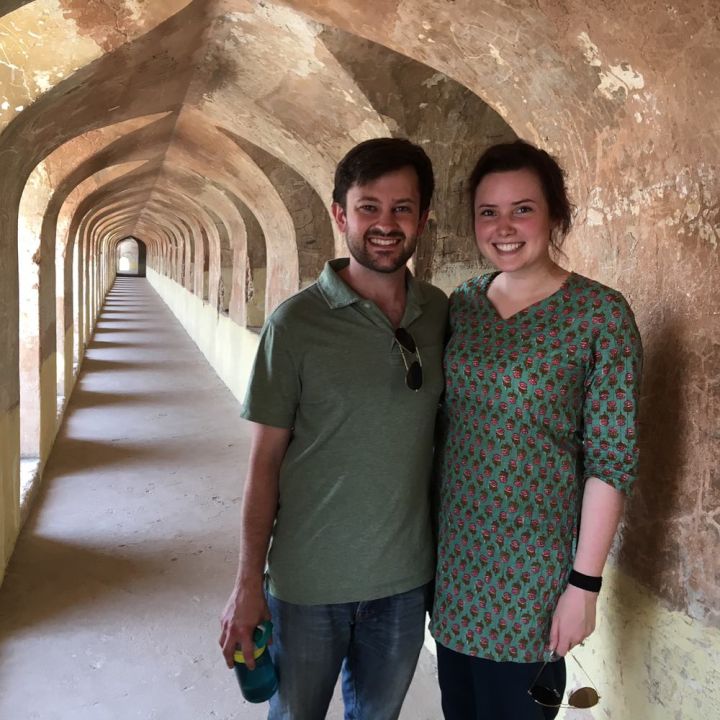 One of our biggest priorities in life is being invested in our church community. We both serve as Deacons in our church, and we oversee the International Missions ministry. We lead mission trips, help disciple and train church members about living missionally, care for our church's missionaries around the world, and more. We love spending time with our church friends outside of church functions and just doing life with them.
We love to travel across the U.S. and around the world! We have many great memories from traveling throughout our childhood, and we would love to pass on similar opportunities to a child. Some of our favorite places we've visited are Chicago, Alaska, Italy, Greece, Nicaragua, and Israel. A dream of ours is to live abroad someday!
Chris loves baking bread, smoking meat, grilling, or any other form of cooking. We love researching new recipes for him to make and then inviting friends over to enjoy the meal with us. Currently, Chris makes delicious homemade sourdough bread with his bread starter each week. Another hobby we share is a love of the outdoors and physical activity.
Amanda attends group fitness classes at a local gym several times per week. Chris stays active by running, playing soccer or basketball, and hiking. We enjoy hiking, camping, and going on walks together. We always bring our dog, Dobby, along too!
Cultural Diversity
Honoring a child's cultural heritage is very important to us. We believe there is so much to be learned and enjoyed from other people's culture and heritage, and that's a big reason why we love to travel. When we imagine raising a child, we plan on making their heritage and race something they're proud of. We want the movies they watch, the books they read, the toys they play with, and the music they hear to be filled with individuals (both real and fictional) who look like them and share a similar heritage. We also plan on having many influential people in their life as role models who share the same race and heritage.
Living in a broken world, we understand that our future child will face many struggles in life, some of which will be centered on race. We hope to use those times of struggle to point them to truth in grace, peace and justice. We want to be parents who are quick to listen, not always quick to speak. We do not want to push our own cultural identity upon the child, but we want them to live out the cultural identity that God has given them.
Photos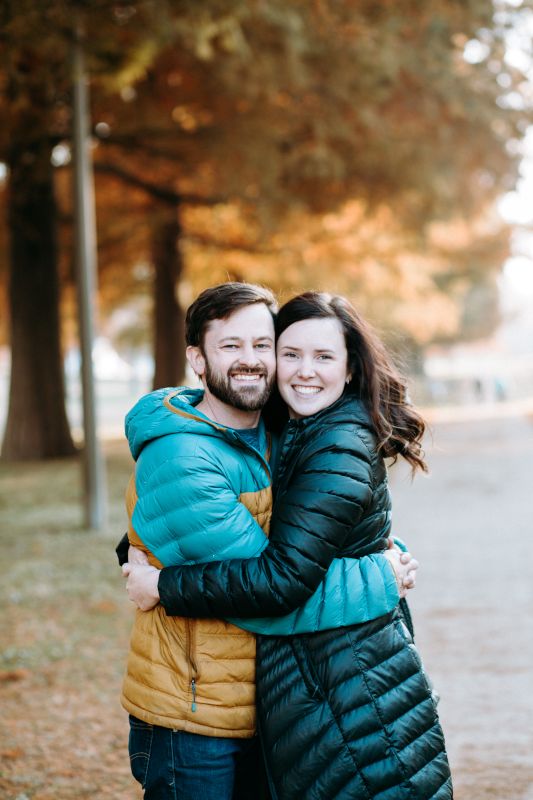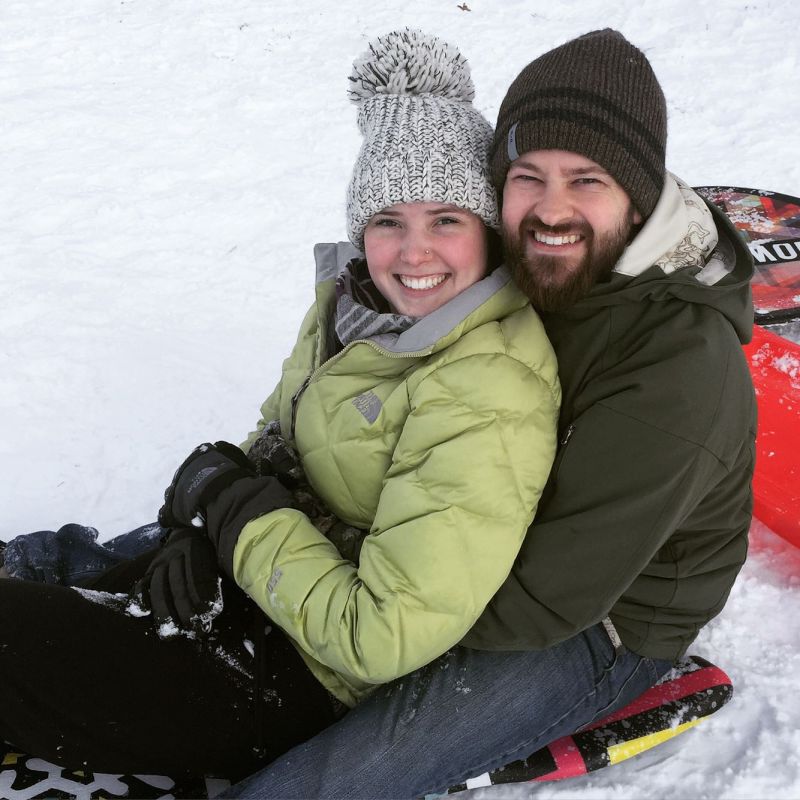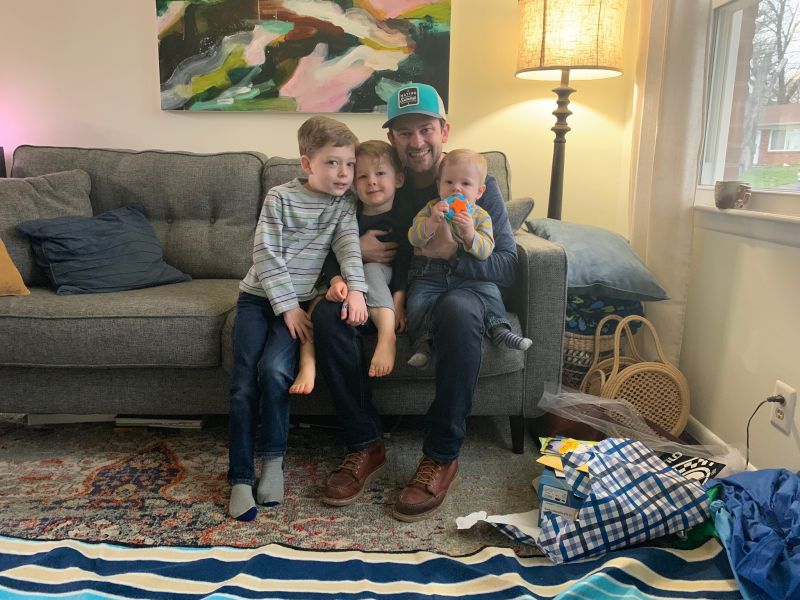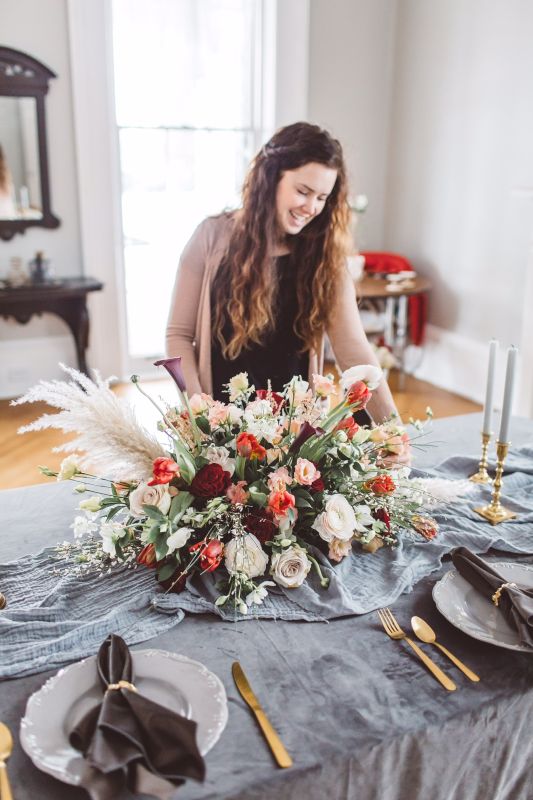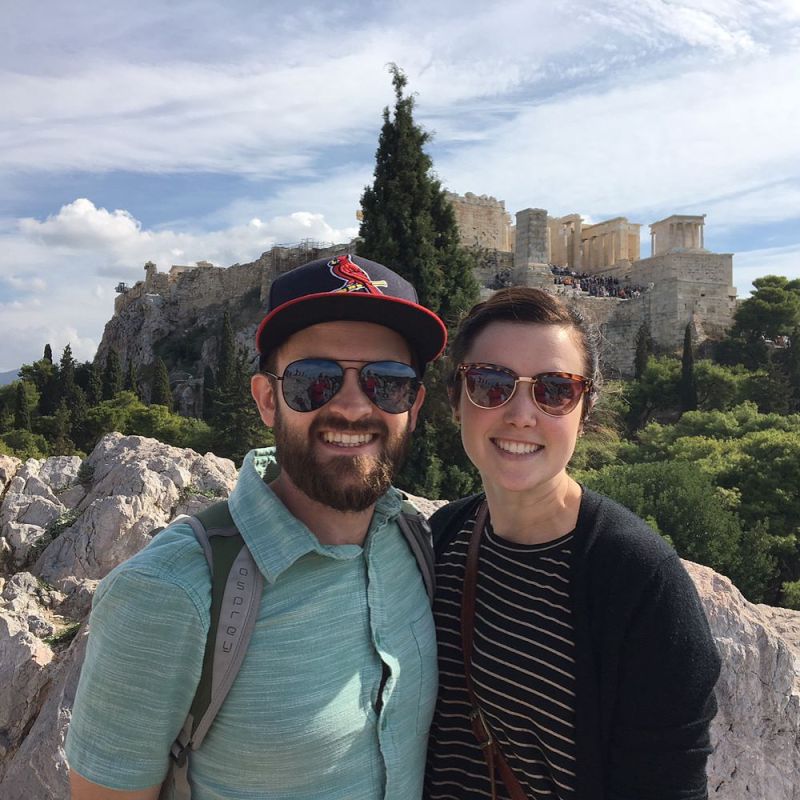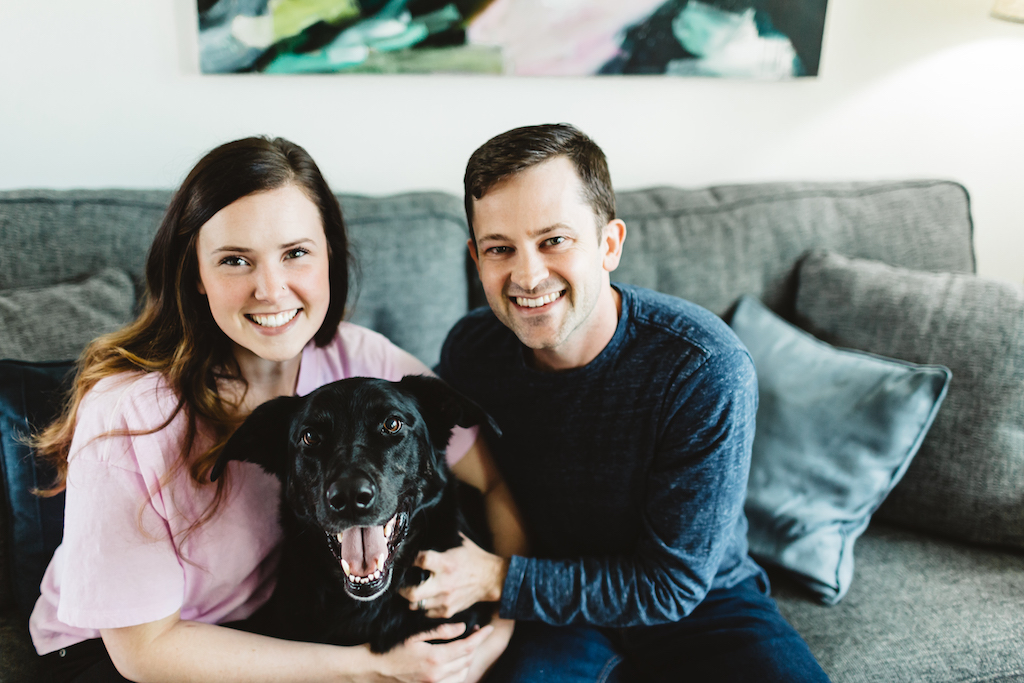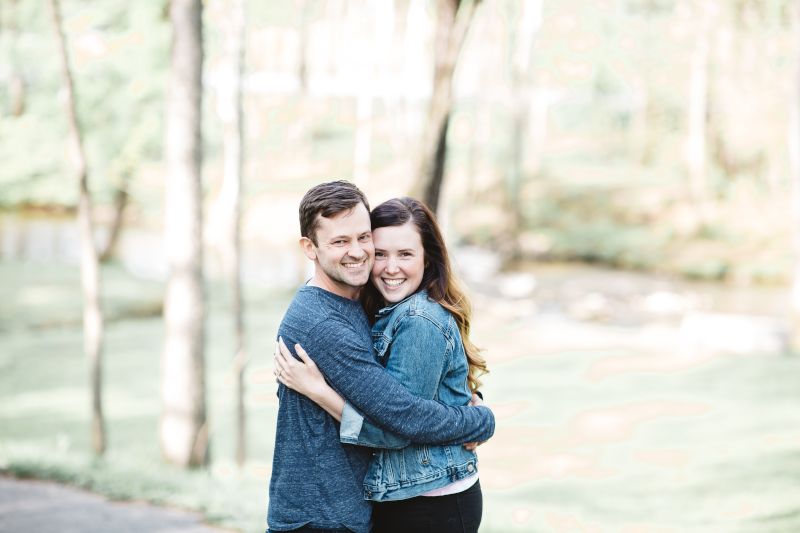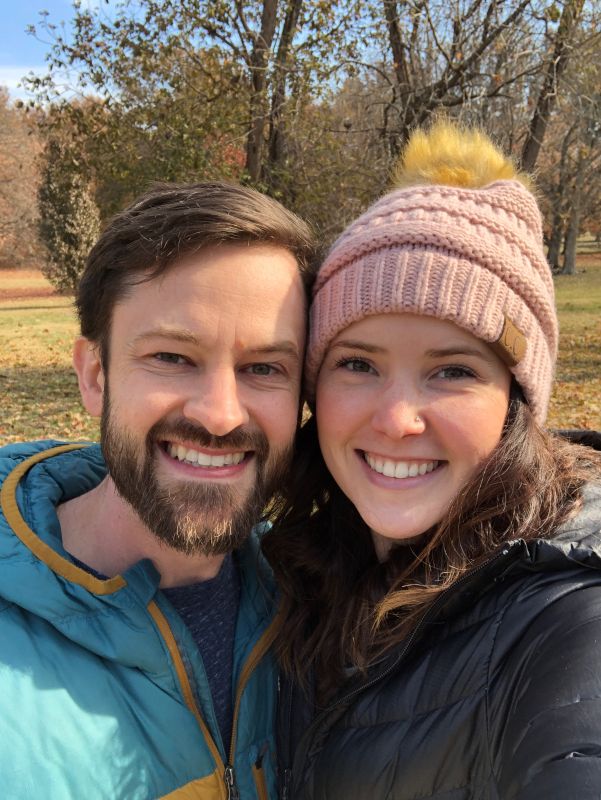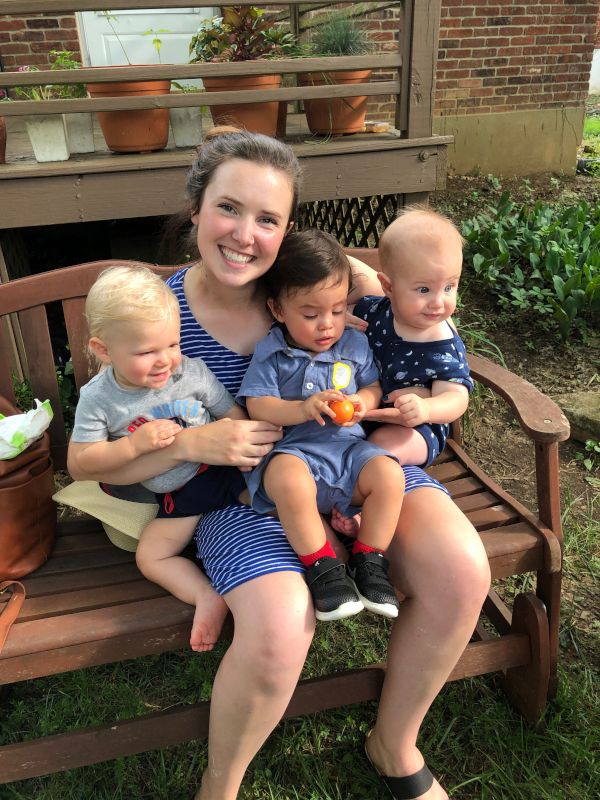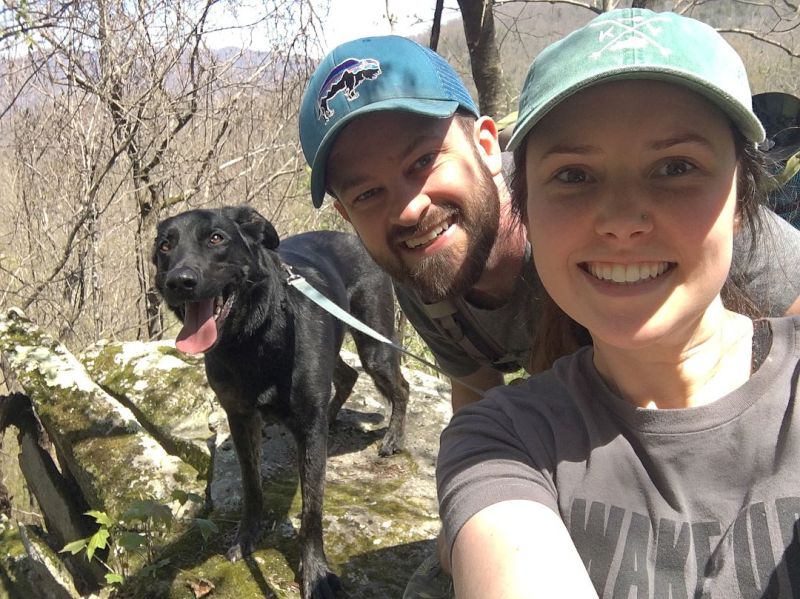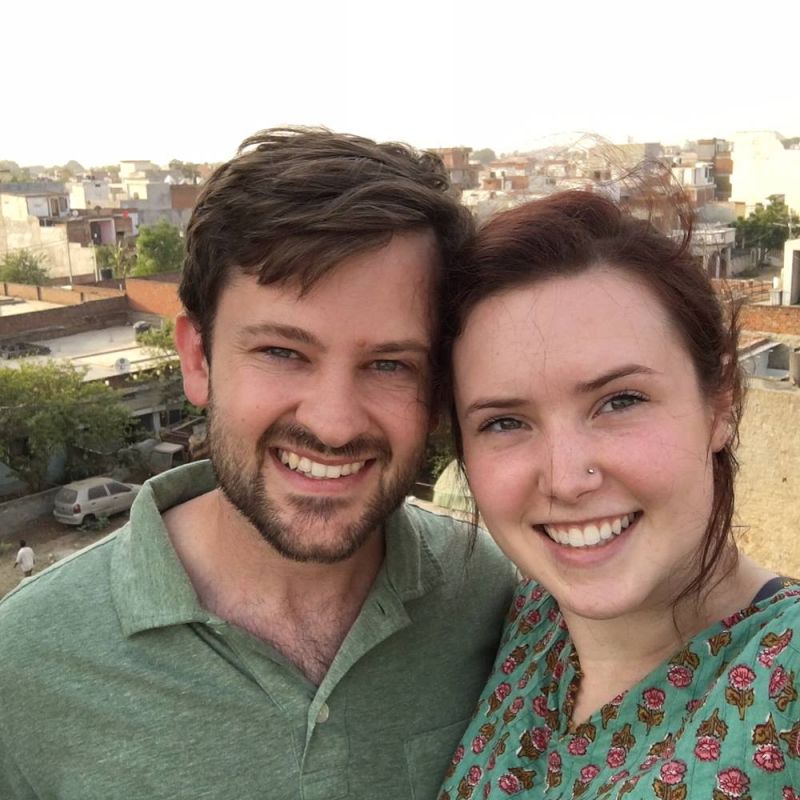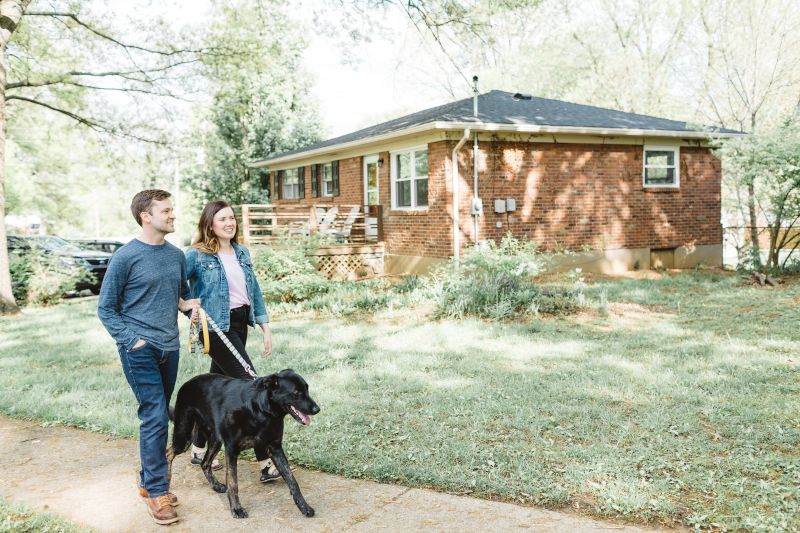 ×
1 / 12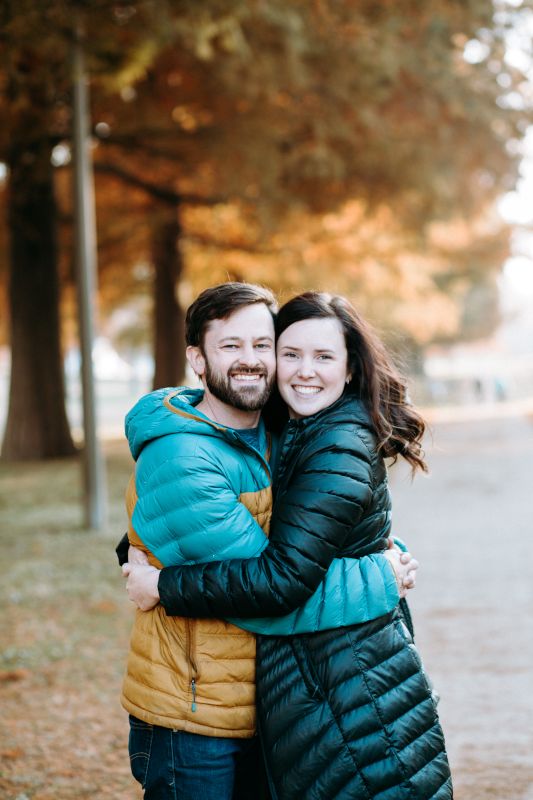 2 / 12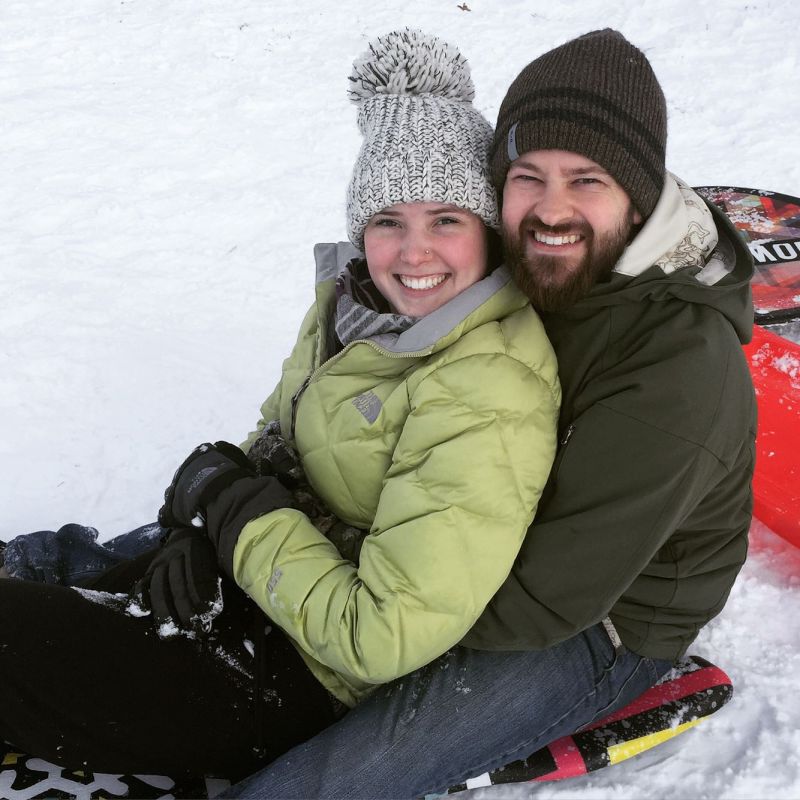 3 / 12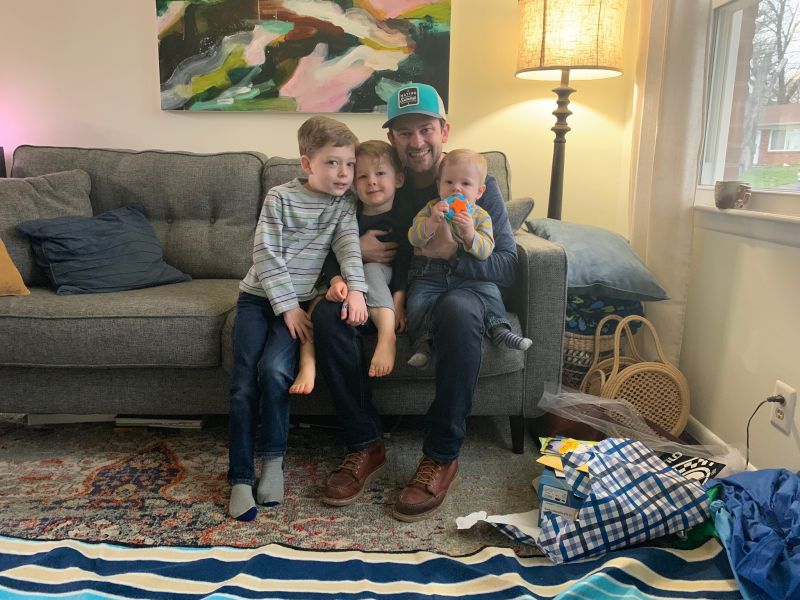 4 / 12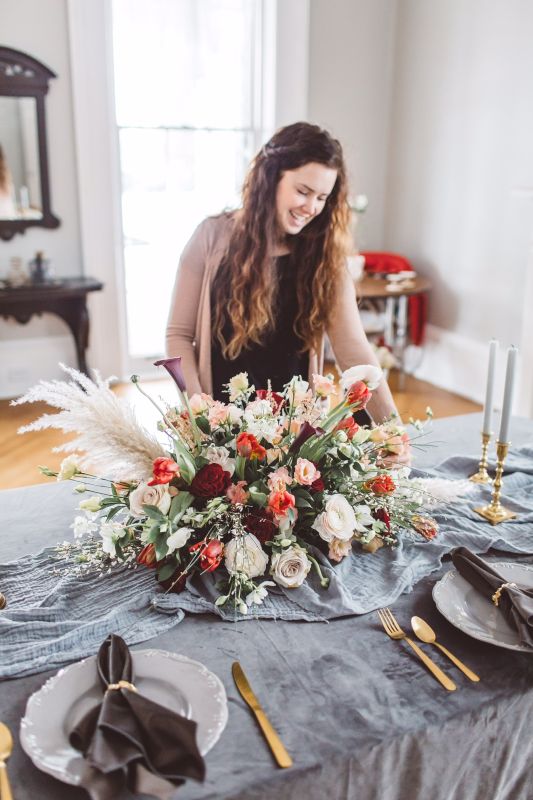 5 / 12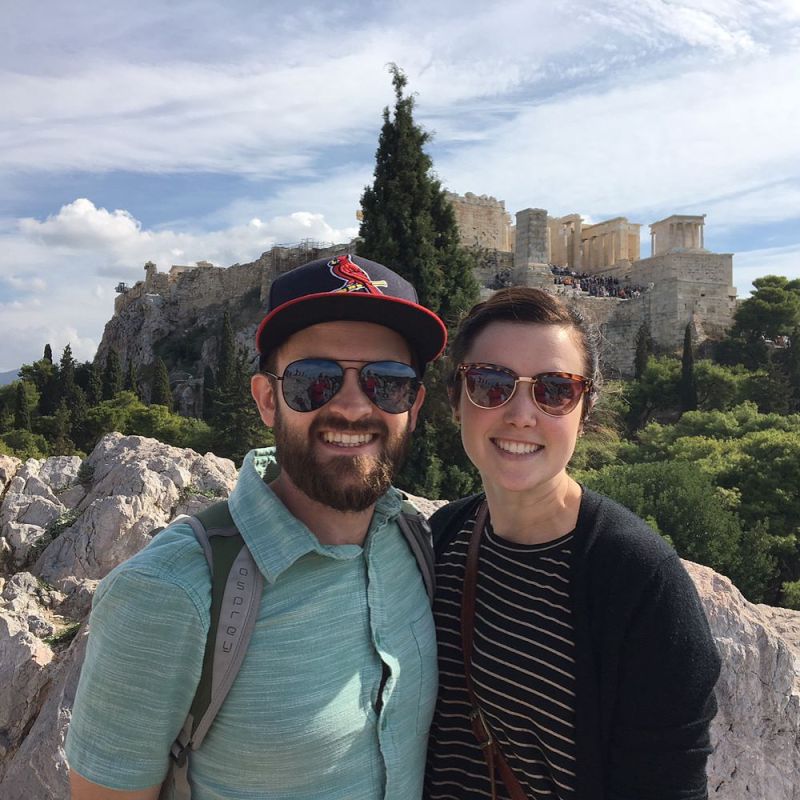 6 / 12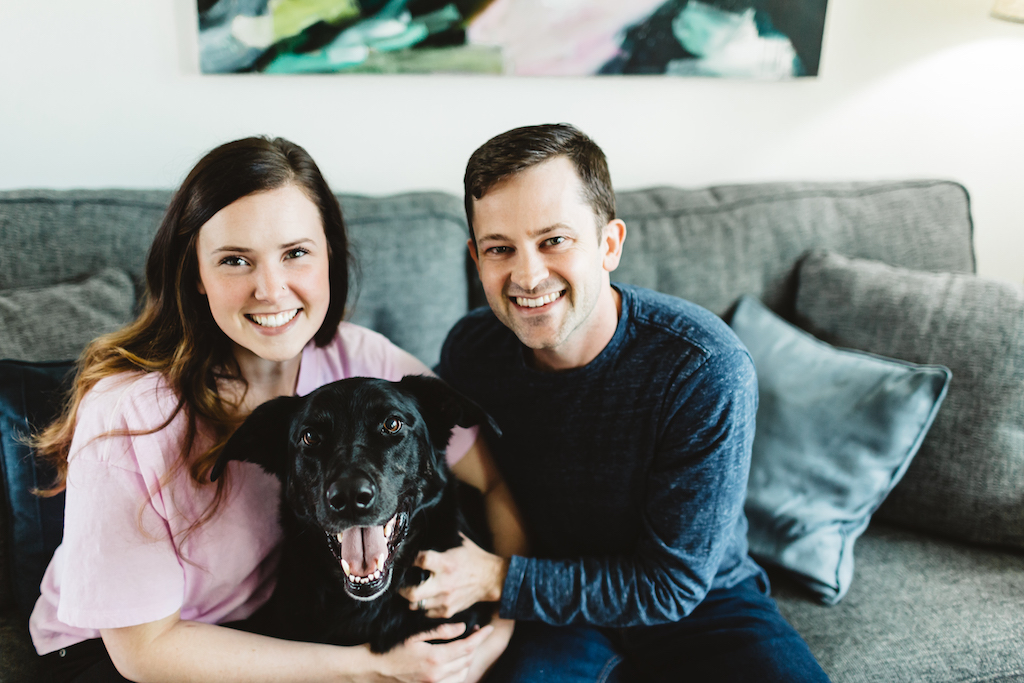 7 / 12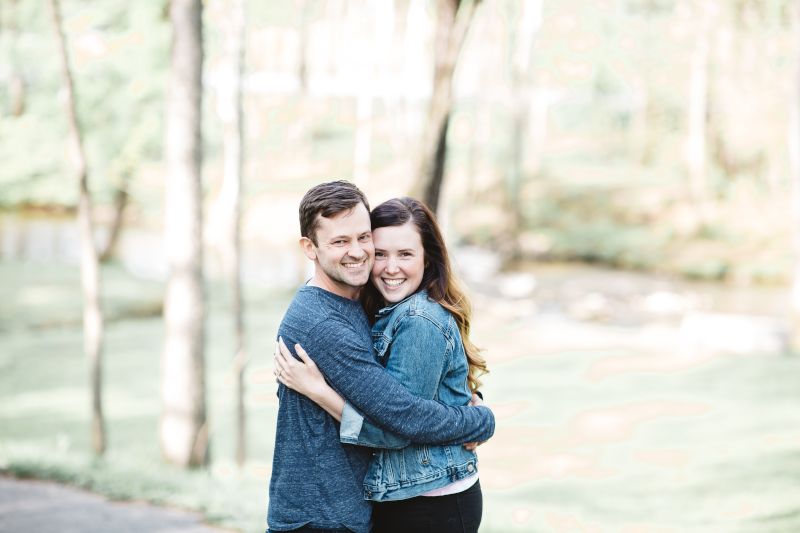 8 / 12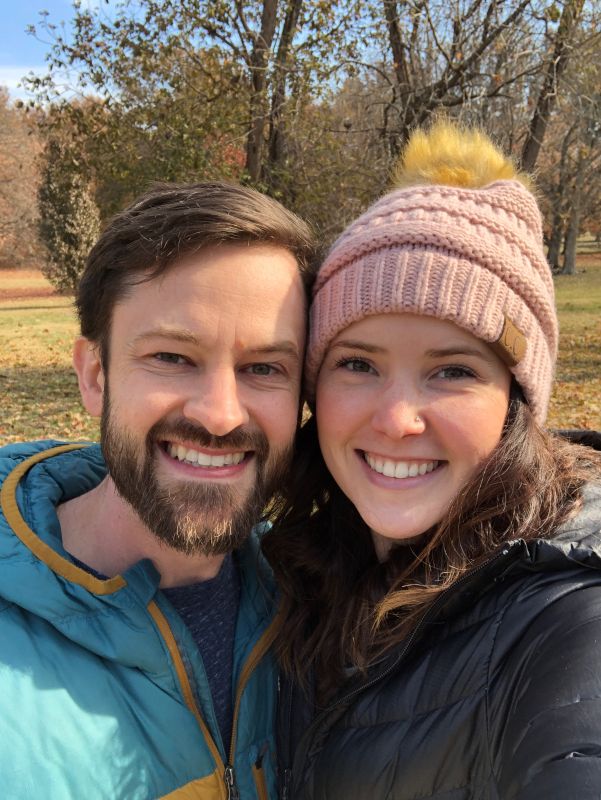 9 / 12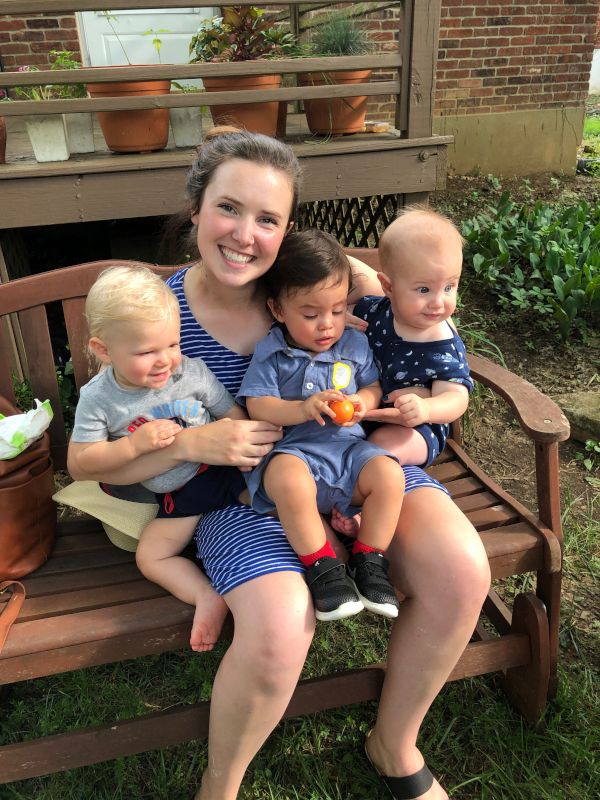 10 / 12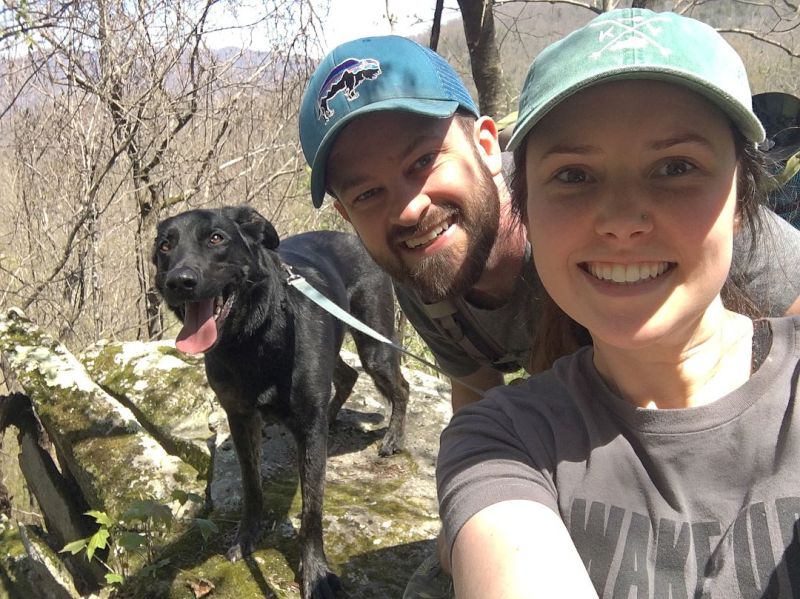 11 / 12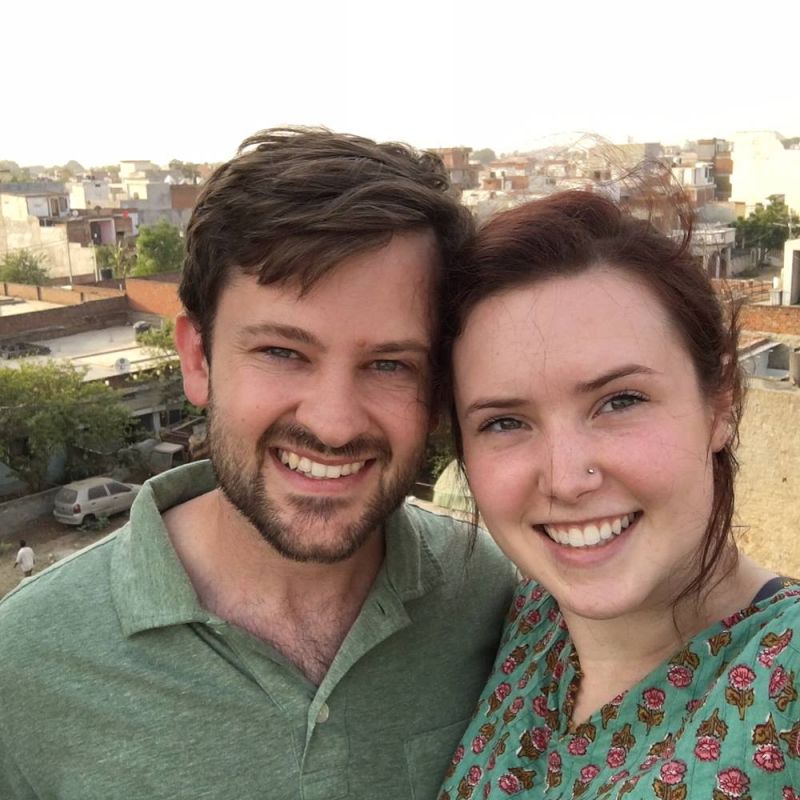 12 / 12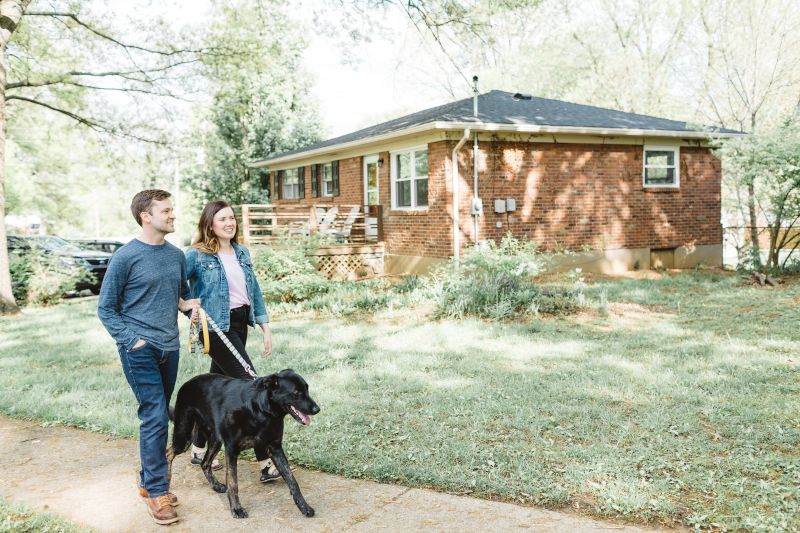 ❮
❯
Our House and Neighborhood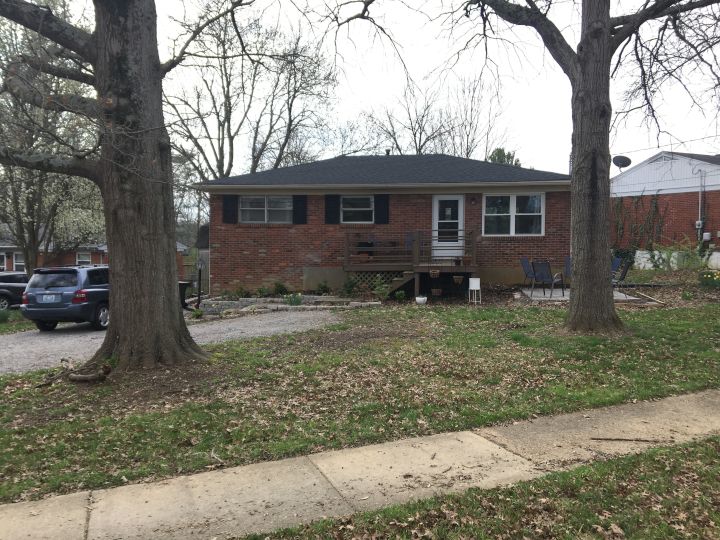 We have lived in Kentucky for almost 5 years. We bought our first home in a neighborhood that is just four minutes away from our church. We love being surrounded by our church family and in a community full of young families. Our town prides itself on its diversity of cultures and historical significance, which includes many annual festivals, parades, & family-friendly events. Within walking distance of our home is a beautiful park including multiple playgrounds and a creek, a public library, many family-friendly restaurants, a weekly farmer's market, and elementary schools.
Our street and neighborhood are FILLED with children! Many different races of families make up our neighborhood, and we love to think about how our future child will have a diverse set of friends to play with as they grow up.
Our home has three bedrooms, a living room, kitchen, front & back yard, and a basement. Our favorite places in our home are the living room or the front yard because we host our friends there. Amanda works from the basement when she designs flowers for weddings, so she has turned it into her design studio. Recently, we've loved working in the yard together. Our desire is for our home to be a safe haven and a place of comfort for us, a child, and our friends and family.
Our Extended Families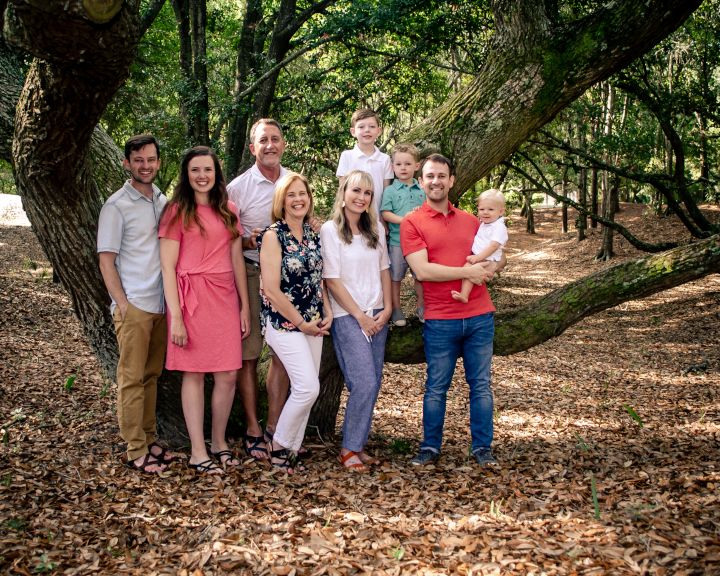 Family is extremely important to us. Our families are originally from the same hometown, and we are great friends even though we live further apart now.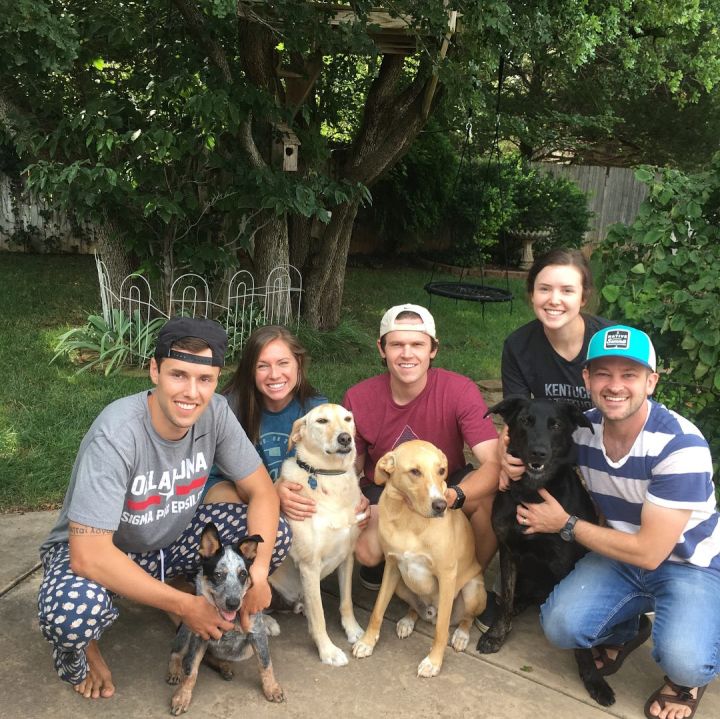 Chris's family lives near us in Kentucky. We go to church with his older brother, sister-in-law, and our three nephews. Chris's parents live 45 minutes away. We get together for holidays, birthdays, and just because regularly. When we get together, we eat tons of delicious food, play with our nephews, play board games and card games while the kids are asleep, and watch our favorite shows and movies together. We just went on a beach vacation with Chris's family, a yearly tradition. Our nephews call Chris's parents Pops and Mimi. We cannot wait for another child to join our family! Our nephews love praying for their baby cousin.
Amanda's family lives in Oklahoma. We get to see them 5-6 times per year, and we talk, text, and FaceTime weekly. Amanda has two brothers and one sister-in-law, and they are our best friends. Amanda's brothers have chosen their "uncle names" already (Nahny and DeeDee) because they are SO excited about a child joining our family (they'll be the first baby in the family!). Amanda's parents are the most generous and hospitable people ever. Amanda's family is adventurous, vivacious, loves to travel, and will make you wet your pants with laughter!
We have shaped our marriage and lifestyle after both sets of our parents because they have laid the foundation for a wonderful, loving, Christ-like family.
From Us to You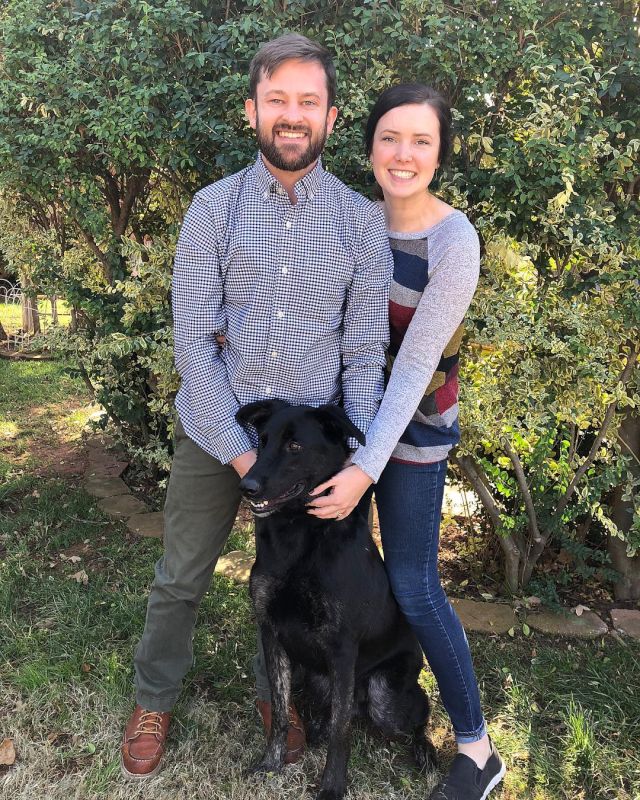 We have been praying for you since the day we began our adoption journey. We have so much love and respect for you in our hearts. When we imagine our future family, you are an important part of it! Whether it's through letters and photos, phone calls and emails, or face-to-face visits, we want you in our life and in our family. We know this relationship will have some challenges and unknowns, but we are firmly committed to the well-being of your child, and we believe having you in their life will be for everyone's benefit! We have talked and dreamed about adopting a child since before we were married. We are so humbled and thankful that you would consider letting us raise your child. Our deepest desire is for your child to feel loved, wanted, and cared for every single day of their life!
We've been married over 6 years, and we've known each other since we were kids. We grew up going on mission trips and summer camps together with our church. We love to travel, be outside, hang out with our friends, drink coffee, and play with our dog, Dobby. We live just a few minutes away from our church, where we have an amazing community of friends and family. We both serve as deacons at our church, and are very involved with international missions and other outreach opportunities. Besides our faith, our family is the most important thing to us. Thankfully, we have two amazing families who go above and beyond to show their love and support to us. Our families are very relationally close, even though we live in different states. We love being together and making memories at holidays and family vacations. We cannot wait until we can bring a child with us on these fun family gatherings and make memories with them too!
We have so much love and joy to share with a child! We talk about what books we'll read to a child and what songs we'll sing to them as we rock them to sleep. We can't wait to travel with a child and show them different places, people, and cultures! Amanda would love to teach a child about nature, art, and creativity. Chris can't wait to teach a child about sports, food, baking, and outdoor activities like hiking and camping. Most importantly, we want to teach a child about how much God loves them and how they can live life with God.
When we imagine our future family, we want it to be diverse. One of the beautiful things about adoption is the blending of backgrounds, cultures, and ethnicities into one family. We excitedly welcome diversity into our family, and we are committed to teaching a child about how to celebrate diversity! We are already actively educating ourselves on racial issues that we didn't face because of how we look, but that a child might face someday based on their physical features or skin color. We are deeply committed to being your child's biggest advocate in any difficulty they may face, whether it's related to their adoption, race, education, illness, or something else. We firmly believe they are "fearfully and wonderfully made" by God (Psalm 139), and we want to remind them of that truth every day of their life!
Thank you so much for taking the time to learn more about us. We would love to learn more about you as well! We will be praying for you as you make this impossibly difficult decision, and we hope you find peace and rest once your decision is made.
Chris & Amanda
Favorites
Actor
Robin Williams
Michael B. Jordan
Actress
Sandra Bullock
Kristen Bell
Author
J.K. Rowling
J.K. Rowling or C.S. Lewis
Book
To Kill a Mockingbird
Harry Potter series and Chronicles of Narnia series
Candy Bar
Milky Way
Gummy Worms
Cartoon
Scooby Doo
Curious George (we watch it with our nephews)
Childhood Memory
Playing street hockey in the neighborhood
family vacations, my dad reading to us every night, my mom singing me to sleep
Childhood Toy
Batman
American Girl Dolls
Children's Book
The Hardy Boys
Junie B. Jones series
City
Chicago
St. Louis or Chicago
Classic Movie
The Godfather
Breakfast at Tiffany's
Day of Week
Saturday
Saturday
Dessert
Ice Cream
Cheesecake
Disney Movie
Lion King or Aladdin
Beauty & the Beast
Dream Car
1997 Toyota 4Runner (my first car)
Jeep or Range Rover
Dream Job
Cafe Owner
Already have it! wedding florist!
Dream Vacation
Traveling to different islands in the Mediterranean
Italy/Mediterranean area
Family Activity
Walks in the neighborhood
Family walks, road trips, sitting on the porch together in the evenings
Flower / Plant
Stock
Blue delphinium
Food
Steak Dinner
Mexican or Mediterranean food
Form of Exercise
Running
Walking, workout classes with friends
Game
Settlers of Catan
Cards
Hobby
Cooking
Crafts and party planning
Holiday
4th of July
New Year's Day/Eve
Holiday Song
It's Beginning to Look a Lot Like Christmas
What Are You Doing New Year's Eve
Holiday Tradition
Baking Christmas cookies
Decorating the Christmas tree
Ice Cream
Chocolate Chip
Strawberry
Junk Food
Chips and salsa
Chips and queso
Leisure Activity
Reading
Reading or watching a good show
Magazine
Sports Illustrated
Magnolia Journal
Memory with Spouse
Traveling the world
Our honeymoon or other trips we've taken together
Movie Munchie
Popcorn
Popcorn/Kettle corn
Movie Quote
"Look what you did you little jerk" from Home Alone
"Look what you did, you little jerk" - Home Alone
Movie Type
Comedy
Anything except scary movies!
Musical
Wicked
Phantom of the Opera or Wicked
Nursery Rhyme
You Are My Sunshine
Personal Hero
Robert Mueller
Bryan Stevenson
Quality about my Spouse
She's hilarious
His sense of humor, kind heart, and gentleness. I could go on & on, he's my favorite person on the planet!
Quote
It is God to whom and with whom we travel, and while he is the end of our journey, he is also at every stopping place. - Elisabeth Elliot
Restaurant
A local Mexican restaurant called Con Huevos
Sandwich
Cubano
Grilled Cheese
Scripture
Philippians 4:4-7
Psalm 46
Shopping Store
Any outdoor store
Gap
Song
Where the Streets Have No Name by U2
Green Eyes by Coldplay
Sport to Play
Soccer
Soccer
Sport to Watch
Soccer or Basketball
Basketball
Sports Star
Russell Westbrook
James Harden or Russell Westbrook
Sports Team
OKC Thunder or Chelsea F.C.
OKC Thunder
Subject in School
History
English
Thing to Cook
Sourdough Bread
Lasagna
Time of Day
Morning
Evening/Night
Tradition
Making coffee in the morning for me and my wife
Decorating the Christmas tree, and going out to eat breakfast on New Year's Day
TV Show
Friends
Parks & Recreation or Parenthood
TV Show Character
Crosby from Parenthood
Crosby from Parenthood or most of the characters from Parks & Rec
Type of Music
Rock or Hip/Hop
Anything except country music
Video Game
Mario Cart
Tetris