1-800-ADOPTION
Thank you for viewing our profile
If you would like to learn more about us, please call 1-800-ADOPTION (2367846), fill out the form at the bottom of our on-line profile page, or email us at bp_information@americanadoptions.com.
To revisit our on-line profile page and view our profile video at American Adoptions, simply use your mobile phone to scan the QR code on the right. We are looking forward to hearing from you!
Cameron & Addie
Thank you for taking the time to look over our profile. We are blessed and honored to be considered as potential adoptive parents! For many years we have prayed about expanding our family and filling our home with more love and laughter. As you are determining next steps, please know that we are already praying for you, and we hope to invite you on this journey with us.
About Us
Job
3rd Party Manager
Administrative Assistant
Education
Bachelor's Degree in Sport Management
Bachelor's Degree in Spanish
Relationship
Legally Married
Our Leisure Time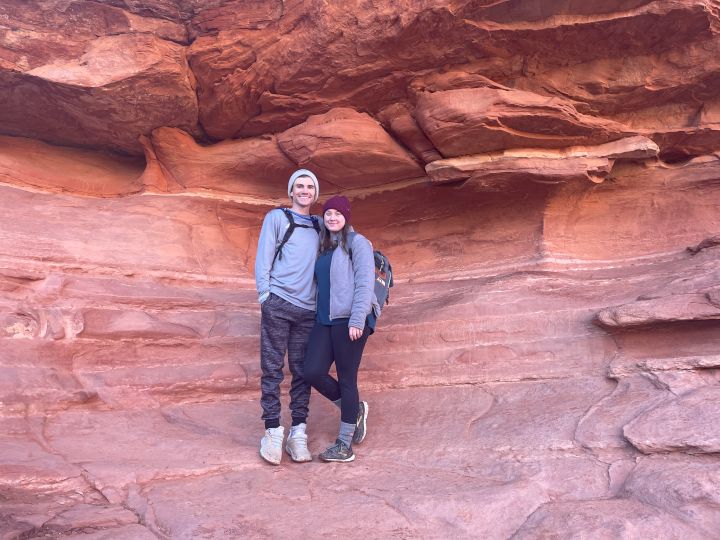 We are a very active family. When we have free time, we love to spend it walking our dog, Jasper, playing, and hiking. Cameron loves to play basketball at the park or with his brothers in the driveway. Together, we enjoy playing soccer in our back yard or at our favorite local park. Over the past few years, hiking has become one of our favorite past times. There are a few local hiking hotspots that we like to walk, but our favorite thing to do on occasion is to travel to national or state parks for new trails.
We have also been blessed beyond measure with close friends who we like to see regularly. Most of our weekends consist of hosting friends at our house and eating together or going to their children's events. It is so special to us that we have been able to watch our friends' children grow, and cannot wait to introduce another child into our little "fr-amily."
When we need to relax or unwind, we love to lie back on our couch and play some video games together or watch sports. As Texas A&M Alumni, Aggie football has always played a large role in our lives; however, we also enjoy cheering on our favorite NBA team (OKC Thunder), and Premier League soccer team (Tottenham).
Our Family Traditions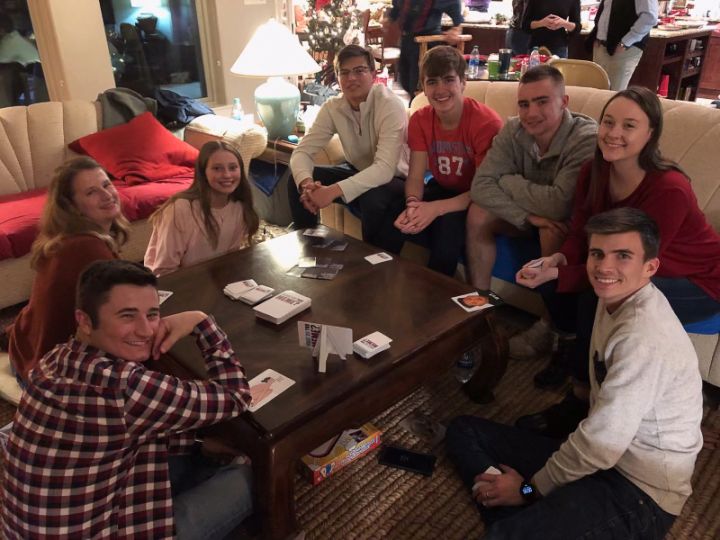 We both still enjoy standing family traditions with both sets of families. Addie's family picks a theme each year for the Christmas Eve meal, then we make it from scratch together (we have had Mexican, Italian, and Cajun Christmas). This is one of our favorite traditions as it involves our whole family working together, enjoying each other's company, and bonding over really good food.
Over Fathers' Day weekend, Cameron's family travels to the Colorado River and rents a cabin for family reunion. We spend the entire weekend with cousins, aunts, uncles, and grandparents celebrating the father-figures in our lives and catching up on family endeavors. It is a weekend full of competitive volleyball matches, boating, and swimming.
Though we still enjoy old family traditions, over the years, we have started to build our own. On our anniversary, we always go to Babes to eat fried chicken as this was what was catered on our wedding. It is one of our favorite meals of the year, and we spend the evening reminiscing on that day. We also take a yearly out-of-state hiking trip in November to spend time in God's creation and connect with one another. How beautiful it will be to share these traditions with a child, and we cannot wait to see what new traditions we will make with them!
Cultural Diversity
We understand the importance of identity and having a connection to heritage. We are open to learning more about the cultural background of our child should it be different than our own, and we are currently on a journey to learn as much as we can about how to navigate conversations around potentially becoming a transracial family. This education includes books, trainings, and conversations with friends/family who have experienced this. We also live in a diverse community surrounded by friends and neighbors of all backgrounds. Our church is a community that embraces adoption, and there are many transracial families within our church community. Addie's extended family is multicultural with Asian (Korean), Hispanic (Mexican/Cuban), African (Ugandan), and Eastern European (Uzbekistan) influences. Above all, we are a family built on unconditional love, believing that everyone is created in the image of God. We are already praying for this child, ready to love them and celebrate them for what makes them unique - not only culturally, but who they will grow to be.
Photos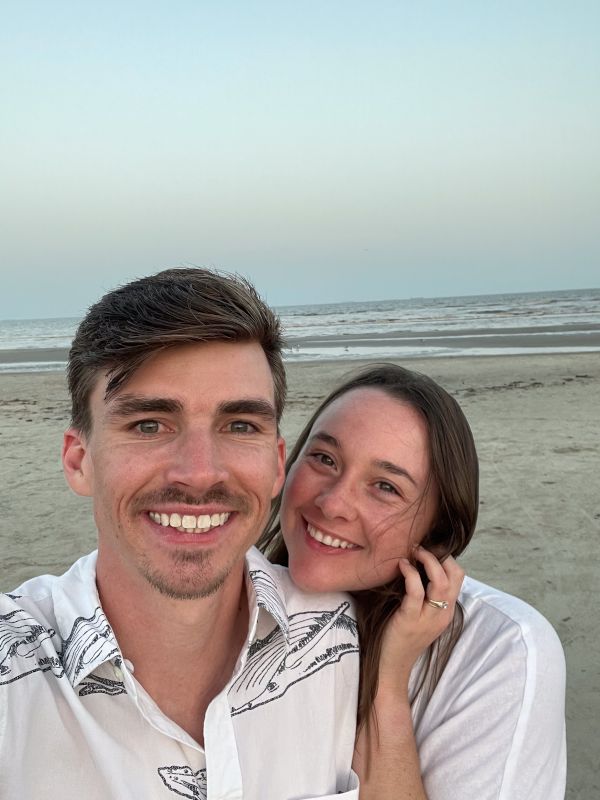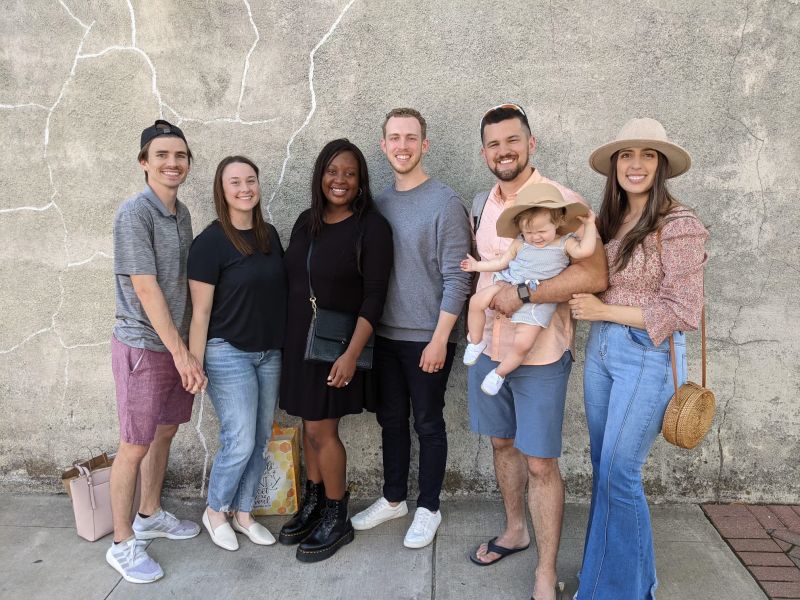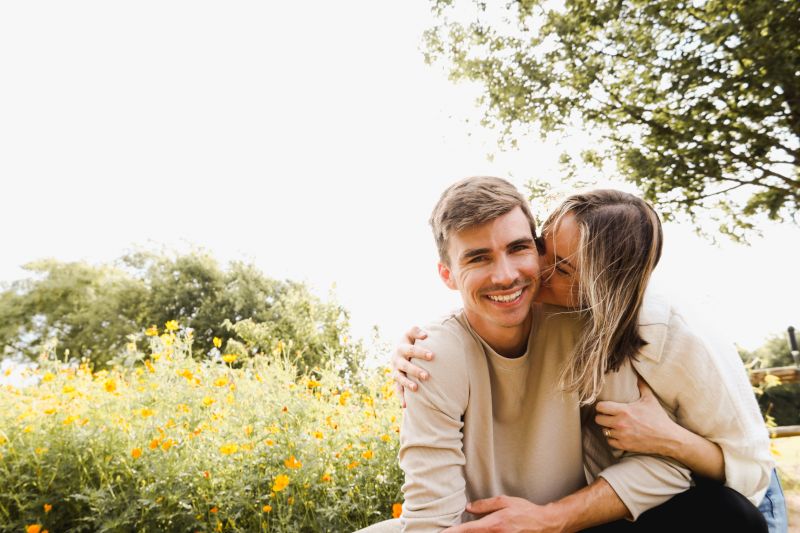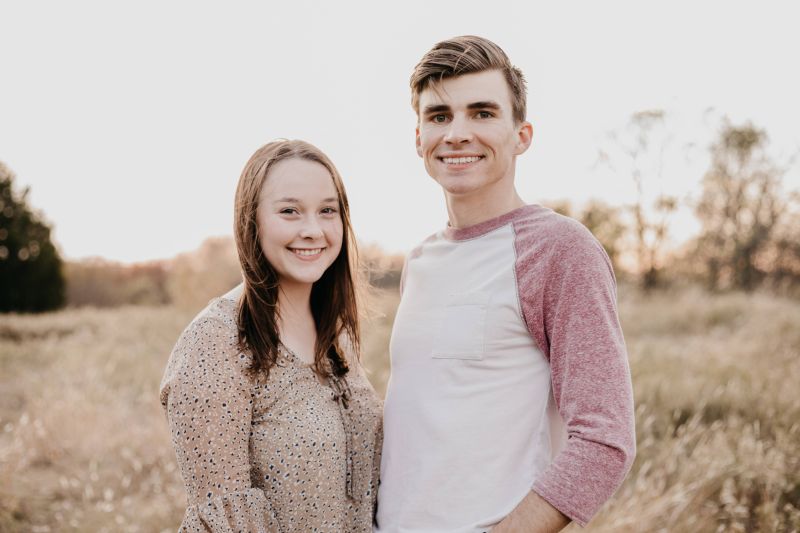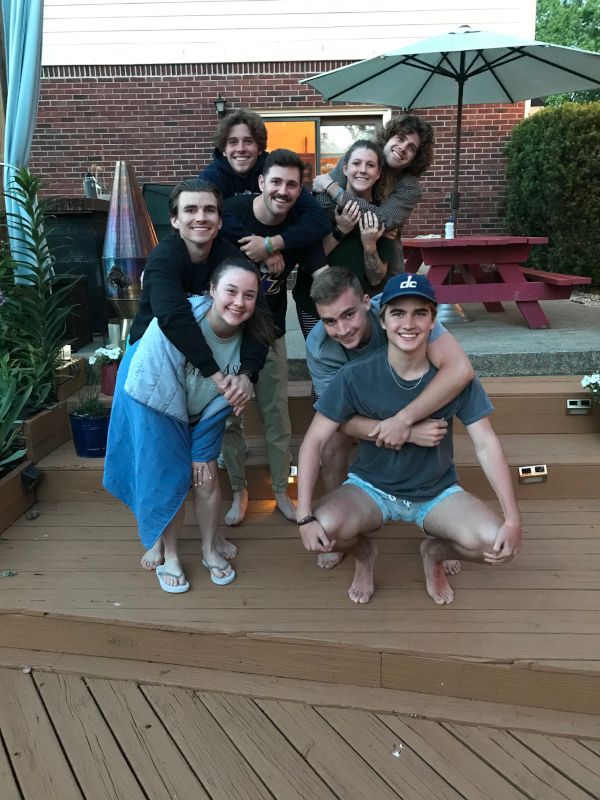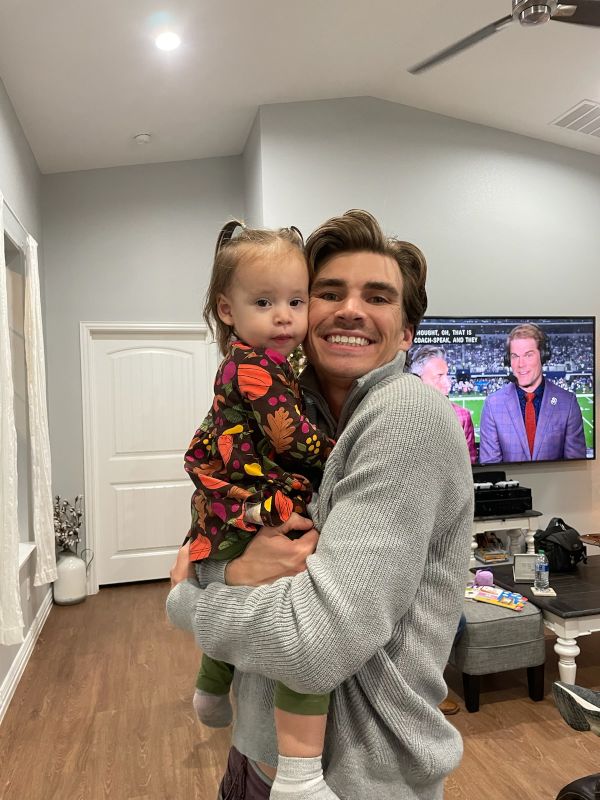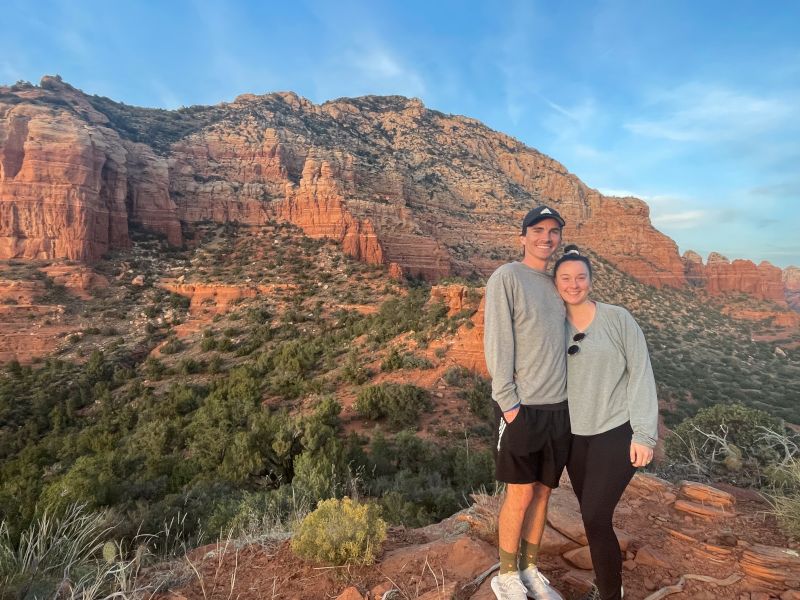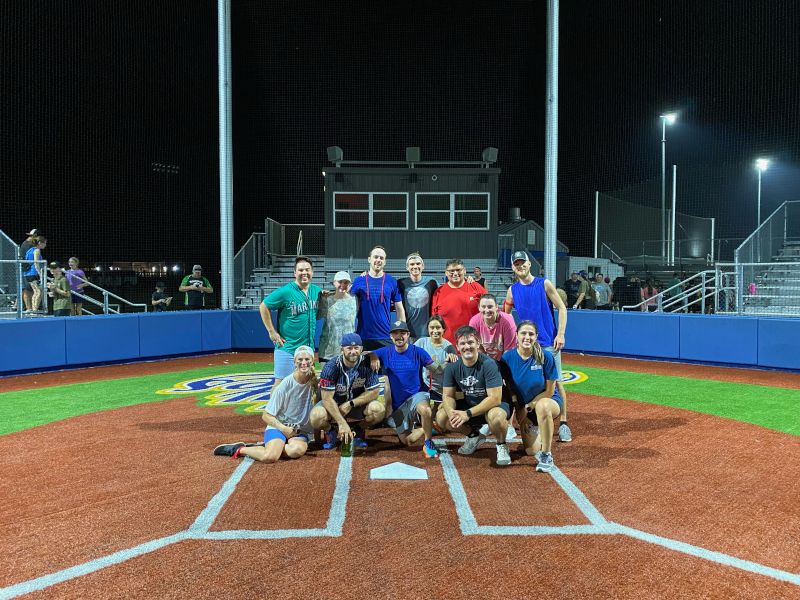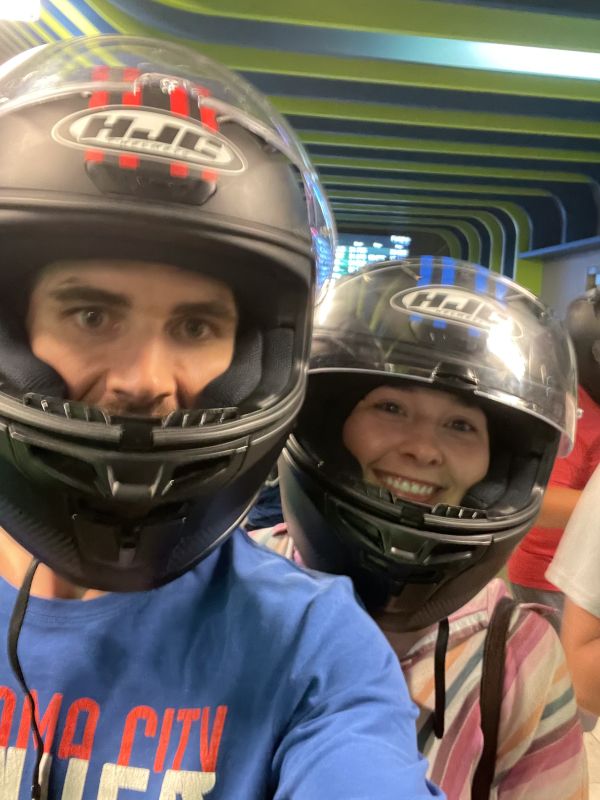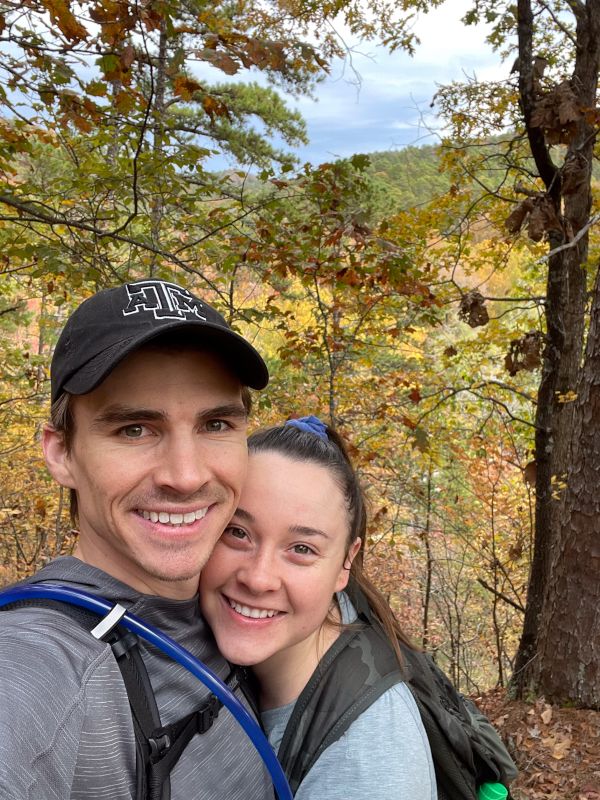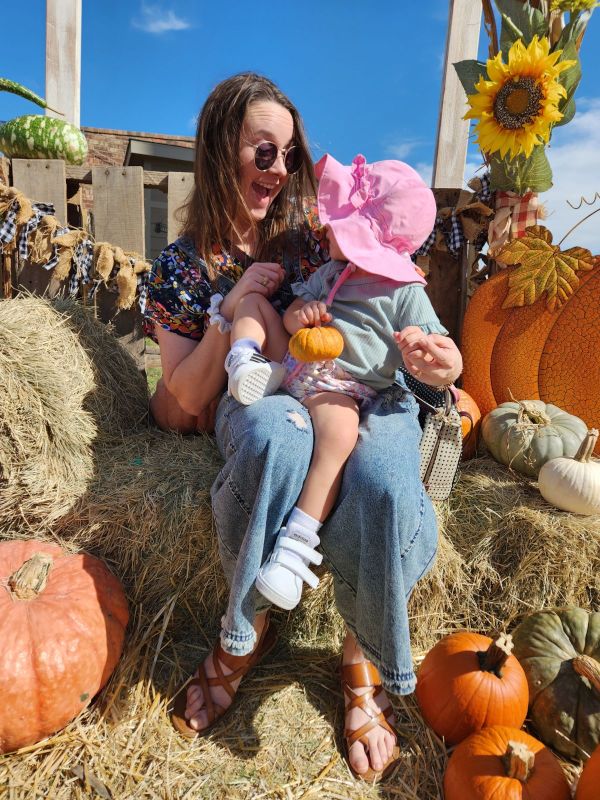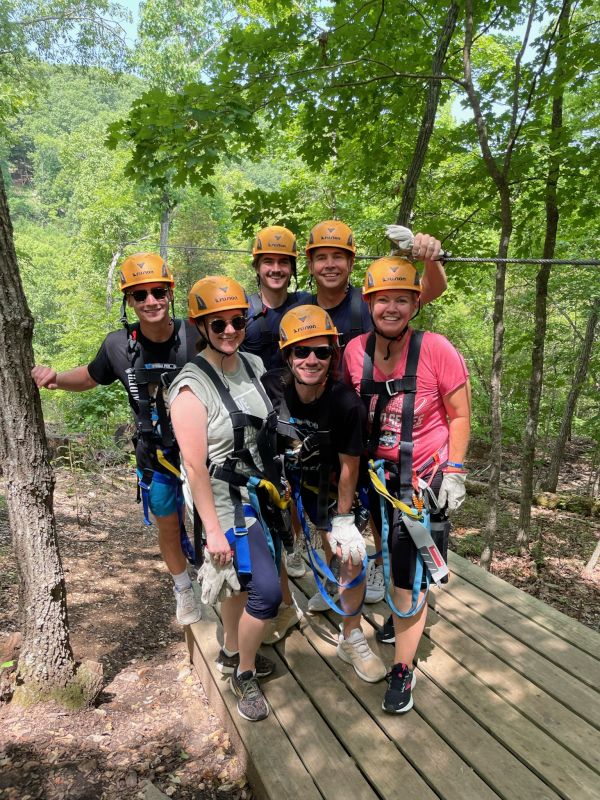 ×
1 / 12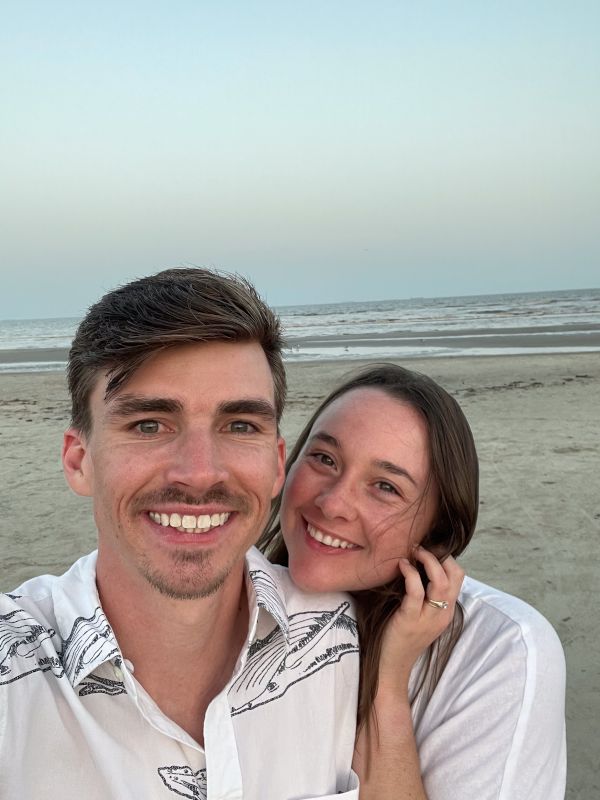 2 / 12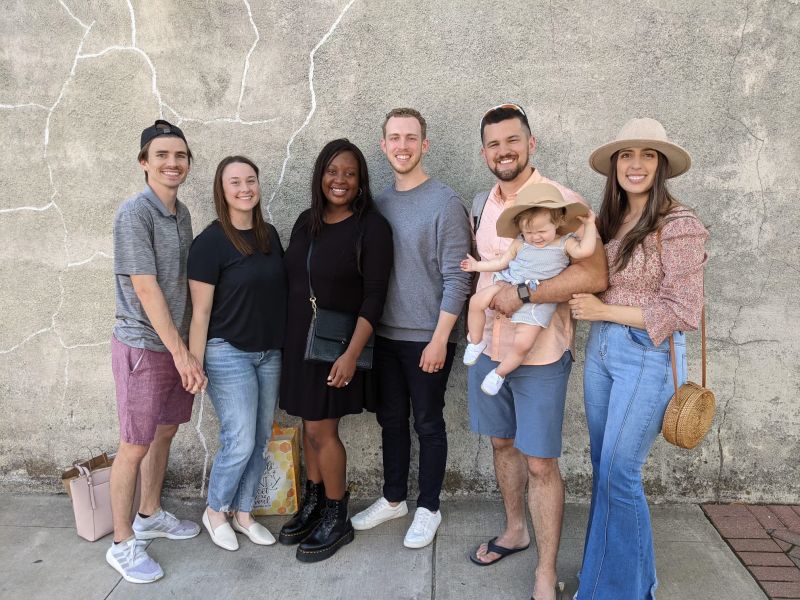 3 / 12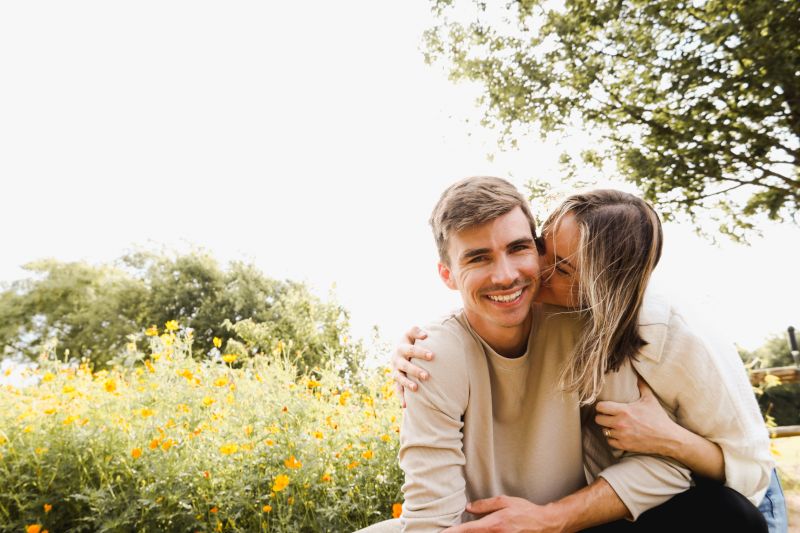 4 / 12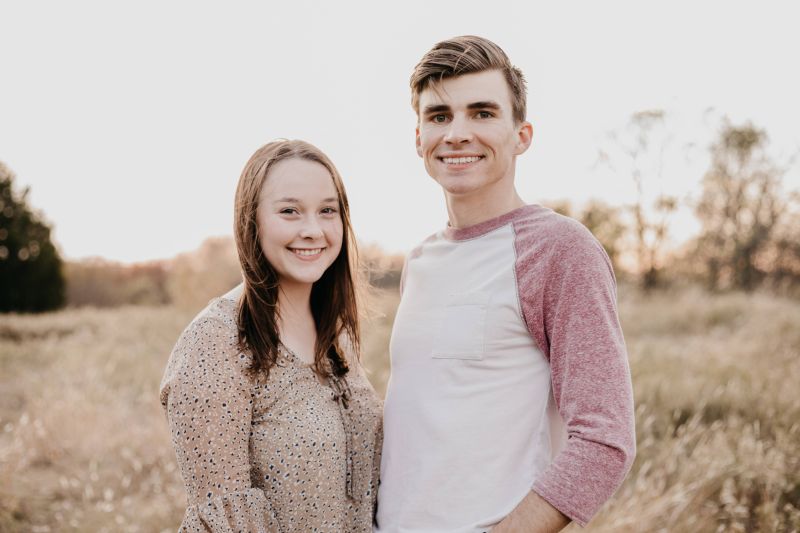 5 / 12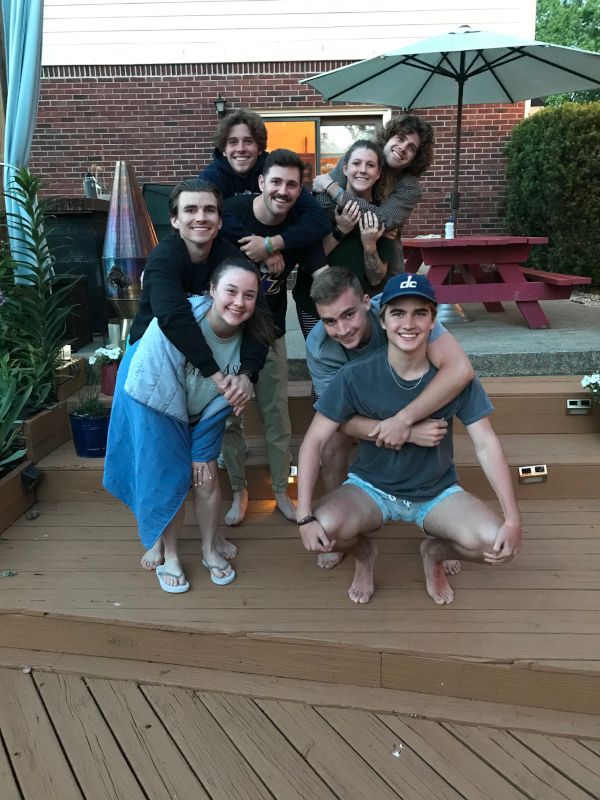 6 / 12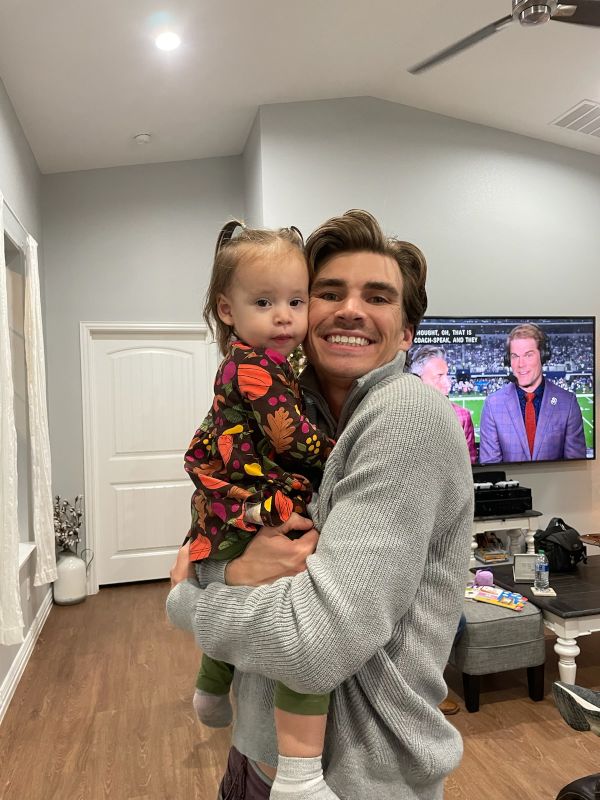 7 / 12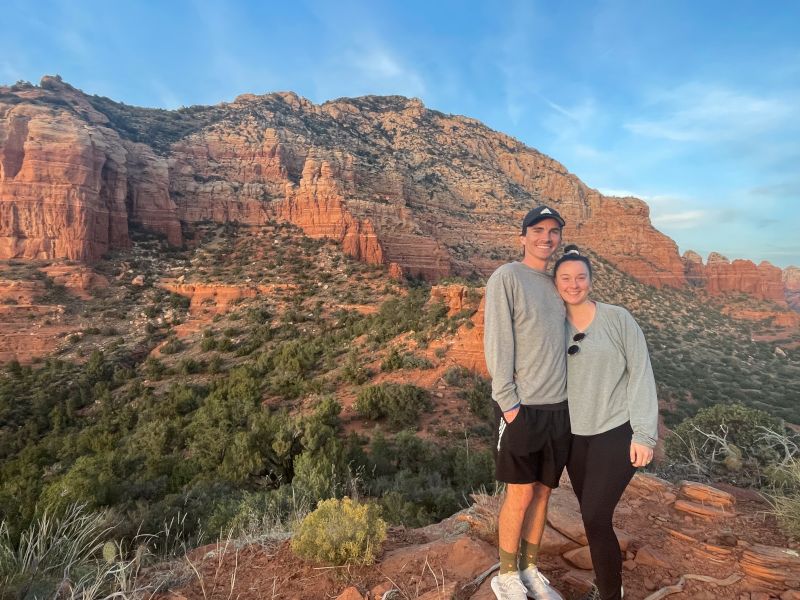 8 / 12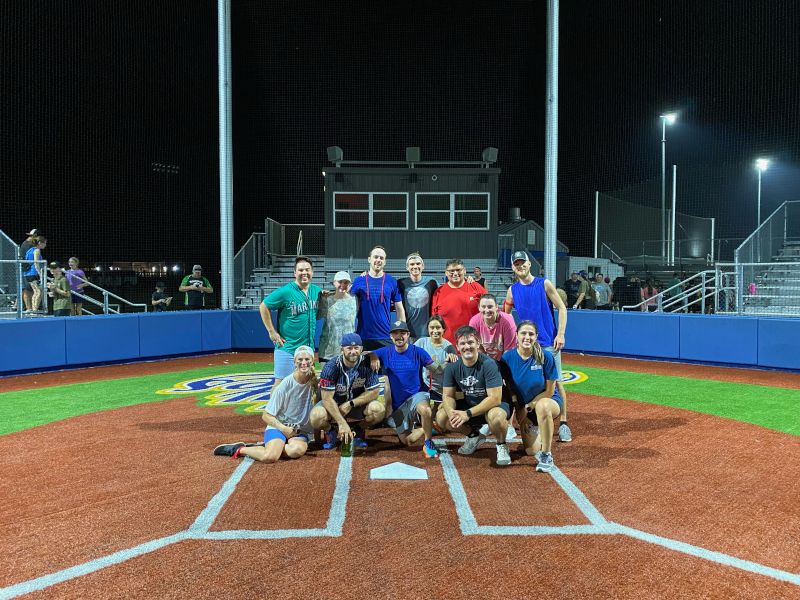 9 / 12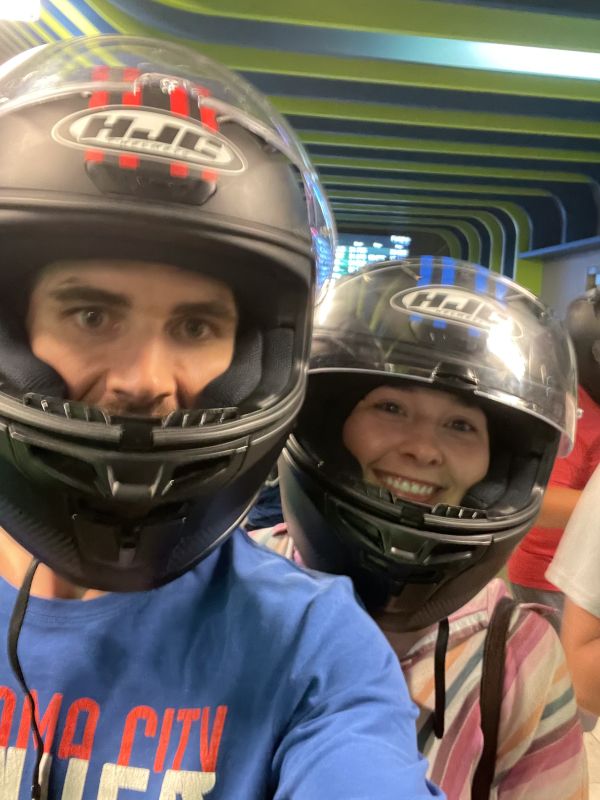 10 / 12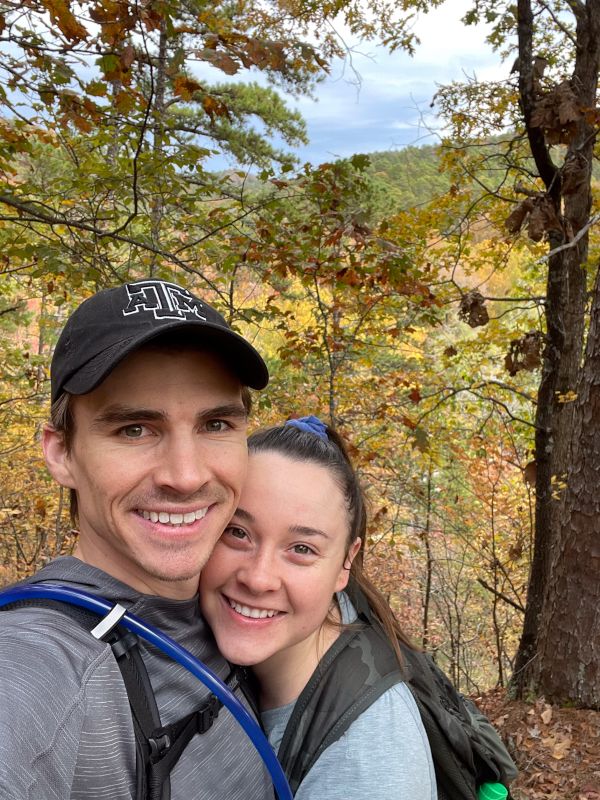 11 / 12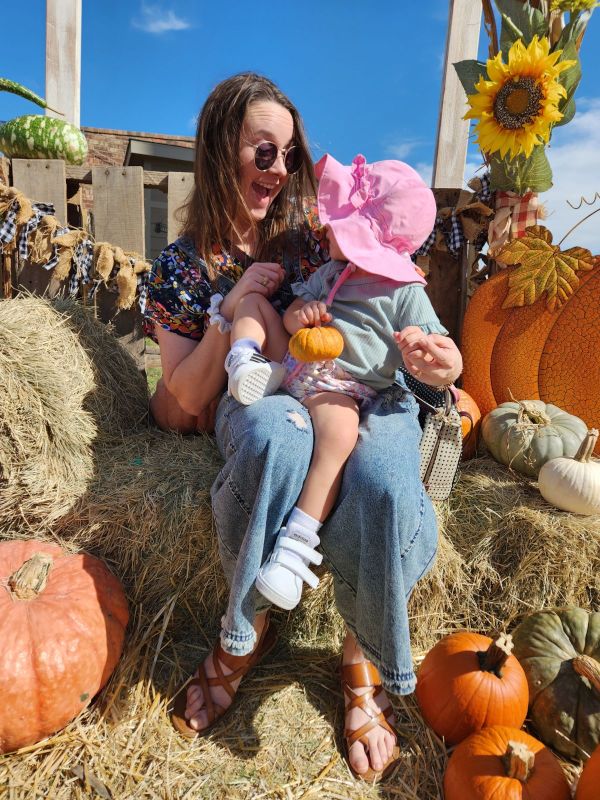 12 / 12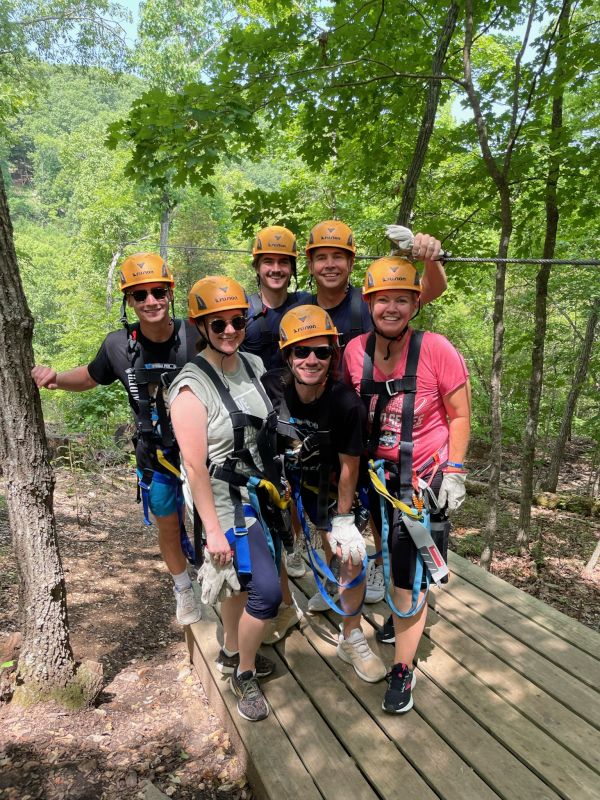 ❮
❯
Our House and Neighborhood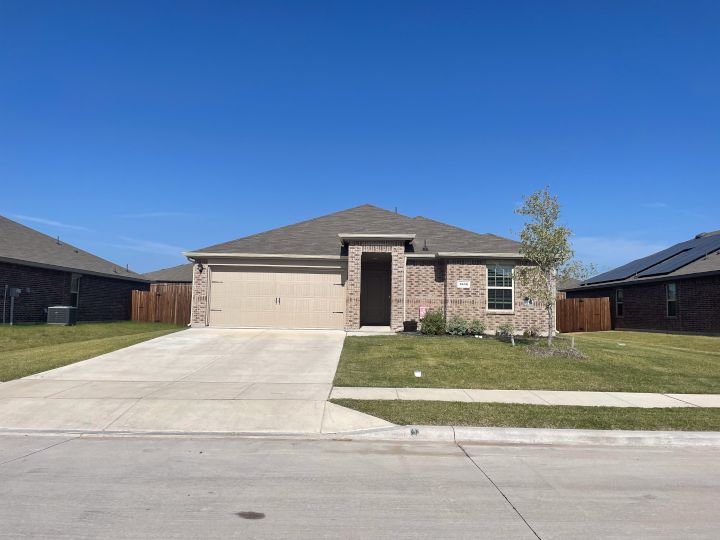 We live in a three-bedroom, two-bathroom house in a diverse suburb of North Texas. We have a large backyard with an extended covered patio great for BBQs and games.
Our neighborhood is situated near a small town full of life where there are weekly live music performances, bakeries, boutiques, and family-owned restaurants.
Life is easy out here with friendly neighbors and beautiful land surrounding the neighborhood. Within our neighborhood, live many of our church friends who come to our home every Sunday evening for fellowship and a meal. Each week, they bring their children over to play with one another as the adults spend time together. It brings us joy to think about introducing a child to our community, and we are excited to watch this child grow up along-side the other kids in our neighborhood!
There are also incredible community spaces in which our neighbors mingle and chat, including a large pool/splash pad area with grills and a community playground. All of these spaces are just around the corner from our home.
Also within walking distance, stands a beautiful elementary school that feeds into a great school district. We love where we live and feel that it is a great place to raise a child.
Our Extended Families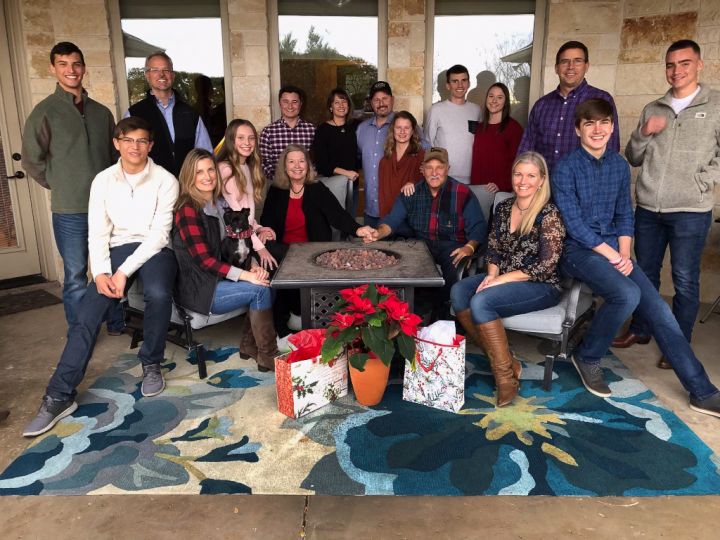 Our family is an important and valuable part of our lives. Both Addie's and Cameron's families live within a 25 minute drive and are already eager to spend time with this child! We have always had a close relationship with our families, and we continue to see them both on a weekly basis. Addie has an older sister, brother-in-law, and niece who lives 10 minutes up the road. We spend our Friday evenings with Addie's family sharing a home-cooked meal together, walking through her parent's garden, riding around on the golf cart, and playing with our niece. Christmas Eve and Thanksgiving is shared with Addie's extended family where we enjoy a great combination of food types, as Addie's extended family is multicultural with Asian (Korean), African (Ugandan), Hispanic (Mexican/Cuban), and Eastern European (Uzbekistan) influences.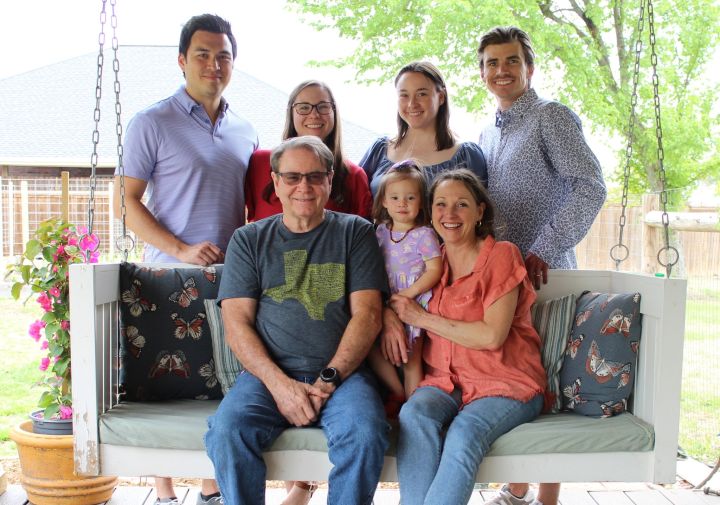 On Monday evenings, we like to share a meal with Cameron's parents and 2 brothers. As a family we also love competition, so most Mondays include card games, basketball, or Ping-Pong after we finish a family Bible study. New Years is shared with Cameron's extended family where we look back on all of our blessings throughout the year. We also enjoy one weekend in the Summer for a family reunion where we play sand volleyball and enjoy boating with the cousins. We cannot wait to share some of our favorite family experiences with a child!
From Us to You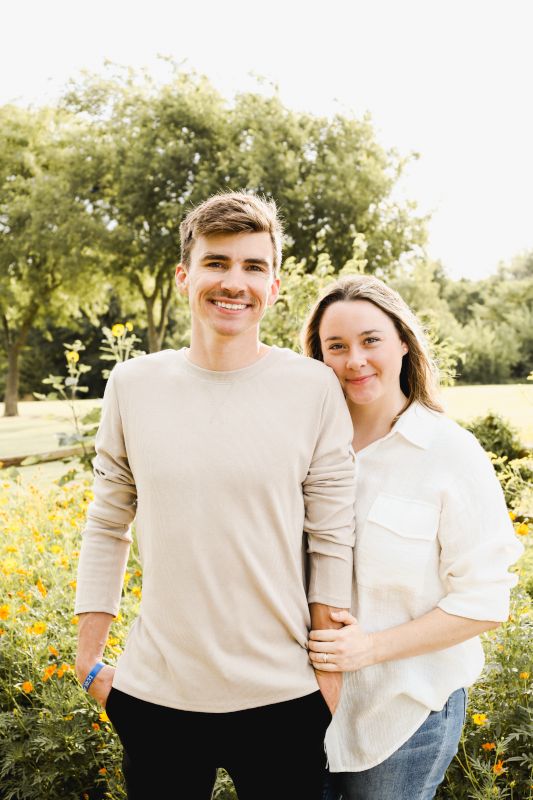 We are deeply humbled and honored that you would take the time to view our profile and get to know a little more about us. As you consider options and are making decisions, please know that we are already praying for you and this little one. We understand that this may be a difficult journey, but we want to lift you up in prayer for comfort and provide a peace of mind that this child will be loved and cared for. Should you desire to meet us and learn more about us, we would welcome that interaction as we take this path together.
We met in high school, and our relationship started as a Christ-centered friendship. After a year of getting to know one another, attending youth groups together, and running on the same Cross Country team, we realized that we were more than friends. Our relationship became official in 2013, and we headed off to college together. It has been an incredible journey growing up with our first and final love. We got engaged in 2018 and married in 2019. Our marriage is centered on Christ and built on a deep love and trust for one-another. Our love for each other grows each day, and though we are not perfect, there is no one else that we would rather have by our sides in this life. We have learned how to navigate this life together through communication, prayer, and mutual respect for one another. This home is full of love and joy as we do life together with our loving dog, Jasper.
Both of us work for the same company, but in different divisions. Cameron works from home as a Relationship Manager, and Addie works in a hybrid environment (2 days from home/3 days in an office) as an Administrative Assistant. This gives us an incredible amount of flexibility when it comes to raising a child. We both enjoy our jobs, but our values lie within our family. Our relationship with Christ, our marriage, and our relationships with our family and friends are of the highest value to us. Your child would be welcomed into this family and raised with the same values.
Adoption would expand the love that is currently in this family, and we would be honored to be chosen. We look forward to nurturing this child, protecting them, teaching them about God's love, and teaching them how to interact with the world around them. We will share with them about the beautiful and brave decision that you made for them and will teach them about how thankful we are for you, your courage, and your humility. We make this commitment to you that you will always be reflected positively in our home and this child will know of our gratitude and respect for you. We will encourage and welcome your continued investment in your child's life and are open to whatever level of communication you are comfortable with. We plan to send you photos as this child grows and will welcome other forms of communication such as emails, texts, phone calls, and visits should you feel comfortable.
You are on our minds and in our hearts, and we are praying for you. Thank you for considering us as potential parents for your child.
Sincerely,
Cameron & Addie
Favorites
Actor
Robert Downy Jr.
Harrison Ford
Animal
Penguin
I love all animals!
Author
Christopher Paolini
Delia Owens
Book
The Eragon series
Where the Crawdads Sing // The Alchemist
Candy Bar
Reeses
Almond Joy
Cartoon
Kim Possible
Avatar the Last Airbender
Childhood Memory
Traveling around the world with my family
Living in Australia
Childhood Toy
Wii Console
Kiwi Bird (Beak) Beanie Baby // stuffed bunny named Bunny
Children's Book
Lightning Theif
Brown Bear Brown Bear
City
Sedona, AZ
Salamanca, Spain
Classic Movie
The Right Stuff
Indiana Jones (the original trilogy)
Day of Week
Friday
Saturday
Dessert
Cheese Cake
Chocolate Cake
Dream Car
Truck
Old Ford Bronco
Dream Job
NBA Basketball Player
Being a mom
Dream Vacation
Any Tropical Beach
Northern Lights in Greenland // Redwoods in California
Family Activity
Hiking
Hiking
Flower / Plant
Oak Tree
Dahlia / Swiss Cheese Plant
Form of Exercise
Playing sports (basketball)
Lifting Weights
Fruit
Mango
Kiwi / Watermelon / Mango
Holiday
Christmas
Christmas
Holiday Song
The Christmas Shoes
Any Christmas Song
Holiday Tradition
Christmas Breakfast
Cooking with my family (themed Christmas dinners)
Ice Cream
Mango Sorbet
Chocolate
Junk Food
Chips and Salsa
Hot Cheetos
Leisure Activity
Video games
TV / Reading
Memory with a Child
My niece calling me her "buddy"
My niece - making her laugh for the first time
Memory with Spouse
Hiking in Sedona, AZ
Hiking in Sedona, AZ
Movie
Glory Road // Remember the Titans
Indiana Jones (original trilogy)
Movie Munchie
Nerds clusters // popcorn
Candy and popcorn
Movie Quote
"I am Iron man"
"You're killing me smalls"
Movie Type
Action/Adventure
Drama
Musical Group
Passion
Maverick City Music // Tribl
Nursery Rhyme
Humpty Dumpty
You Are My Sunshine
Olympic Event
Swimming
Sand Volleyball
Personal Hero
Dad
Steve Irwin
Poet
Shel Silverstein
Shel Silverstein // Pablo Neruda
Quality about my Spouse
passionate in all areas of life
His patience and goodness // his laugh and eyes
Quote
You miss 100% of the shots you don't take - Wayne Gretzky - Michael Scott
Sandwich
Tuna melt
Tuna Melt // Italian Sub
Scripture
Jeremiah 29:11
1 peter 5:7
Shopping Store
Any sporting goods store
Any small town boutique // Amazon
Song
Aint no Mountain High Enough - Marvin Gaye
Sunflower - Swae Lee + Post Malone
Sport to Play
Basketball
Soccer // Sand Volleyball
Sport to Watch
Basketball // Football
Soccer // Basketball // Football
Sports Star
Shai Gilgeous-Alexander
Lionel Messi
Sports Team
OKC Thunder
OKC Thunder
Subject in School
Math
English
Superhero
Iron Man
Spiderman
Thing to Cook
Smoked Brisket
Gumbo // Chicken Pot Pie
Time of Day
Morning
Morning
Tradition
Family Reunion
Any Christmas Tradition
TV Show
How I Met Your Mother
New Girl
TV Show Character
Marshall (How I Met Your Mother)
Nick Miller (New Girl)
Type of Music
Christian // Most music types
Most Music Types
Vacation Spot
Sedona, AZ
Anywhere with a body of water or Mountains
Video Game
NBA 2K
Rocket League
Get in Touch
Provide more information, so American Adoptions can connect you with this family.
---