1-800-ADOPTION
Thank you for viewing our profile
If you would like to learn more about us, please call 1-800-ADOPTION (2367846), fill out the form at the bottom of our on-line profile page, or email us at bp_information@americanadoptions.com.
To revisit our on-line profile page and view our profile video at American Adoptions, simply use your mobile phone to scan the QR code on the right. We are looking forward to hearing from you!
Matt & Josh
Becoming parents has been a dream of ours since we fell in love 7 years ago. We are so honored that you are taking the time to learn more about us and considering us to be a parent for your child. We have an amazing group of friends and family who are ecstatic about the opportunity to see our family grow. Our house is one of love and laughter and we cannot wait to share that with a child. Thank you for this opportunity.
About Us
Job
Aviation Dispatcher/Operations Manager
Senior Specialist, Field Solutions Product Experience
Education
Bachelor's Degree in Liberal Studies/Criminal Justice
Bachelor's Degree in Telecommunications
Relationship
Legally Married
What it Means to Be Parents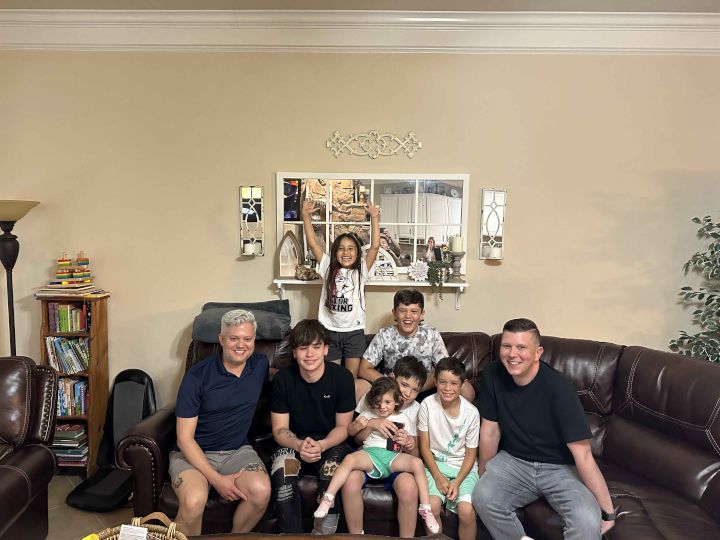 We have both dreamed of being parents for much of our lives, and as a same-sex couple the opportunity to have a child will be a true blessing. Both of us know what it is like to grow up and be seen as different. For us being a parent will give us the opportunity to raise a child to be who they truly are as a person. Our goal is to raise a truly kind child who has the opportunity to reach their full potential.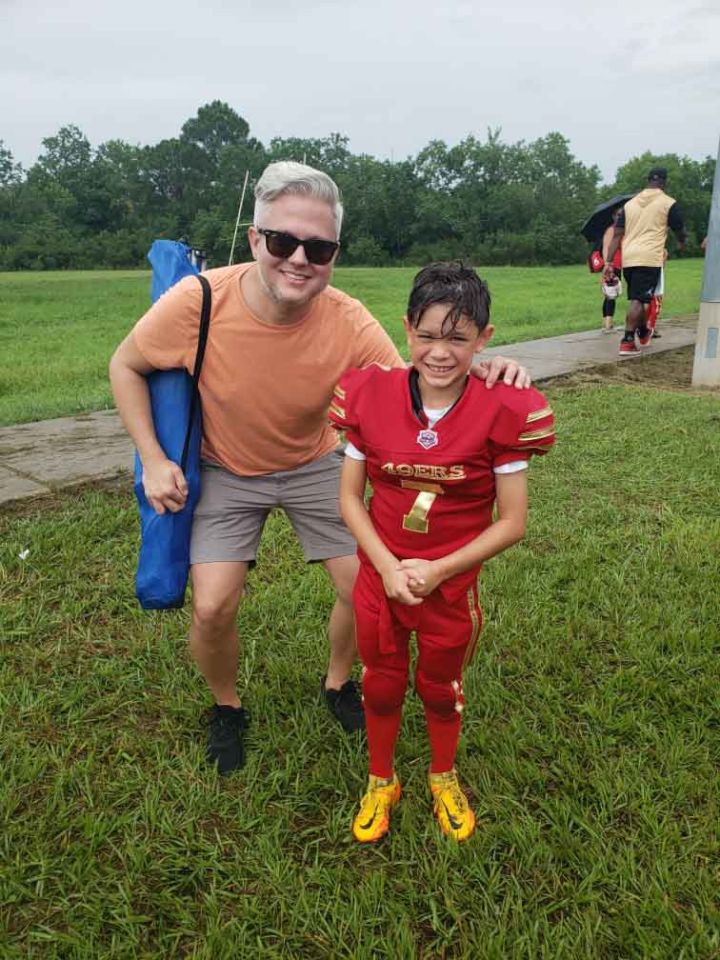 We are both adventurous people, so we think the adventure of parenting is what we will enjoy most. Being able to be supportive as a child goes through life, and watch them grow into a wonderful person is truly what it is all about for us. We want to be fully involved in our child's life. Watching them grow their interests into either sports, academics, the arts. We know in our hearts that we are going to be at every event our child is a part of – forming a solid support system we know will be important to our child and our family.
Our Leisure Time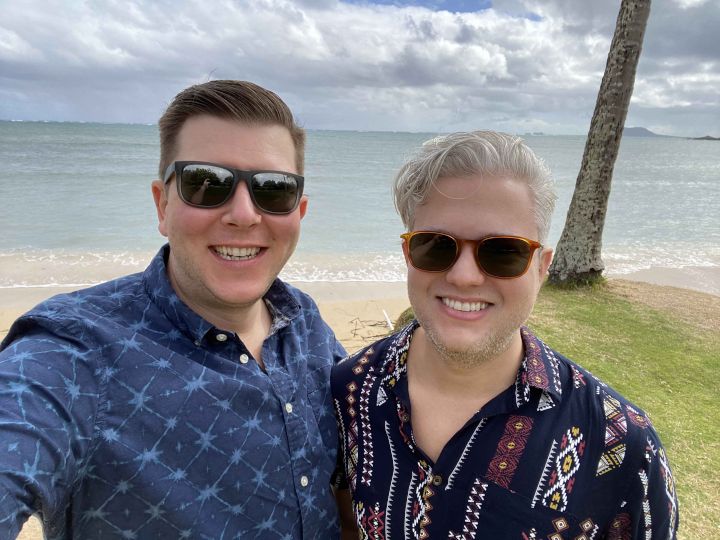 A typical weekend for us is working in the yard, visiting with friends, and exploring new restaurants around the city. When we moved to Central Indiana we became Indiana Pacers fans. So during the fall and winter, you will often find us cheering on our favorite team. We are season ticket holders and we are excited about the opportunity to have a little Pacers' fan to help cheer on the team. During the summer, you will often find us working in the yard and garden. We have our first vegetable garden, and Josh is hoping Matt's green thumb rubs off on him.
We both love to travel. We love to explore the world and experience new cultures. We are excited to create travel traditions with our child – annual beach trips, visits to countries their learning about in school, etc. We have both seen how travel has truly opened our eyes regarding the world, and are excited to instill this value into our child.
Qualities We Love, Admire and Respect in Each Other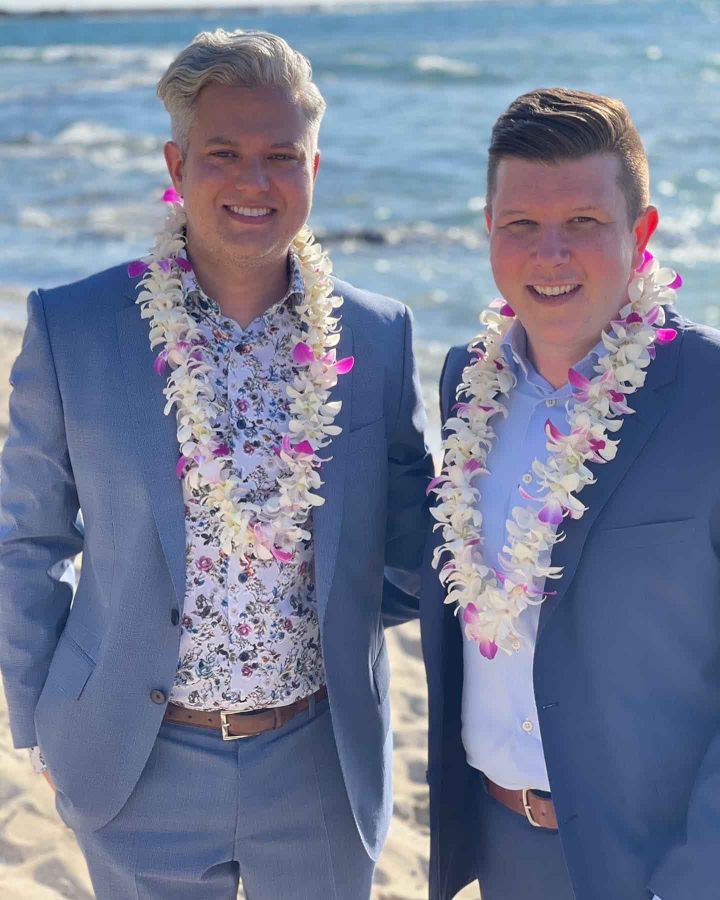 Josh About Matt:As a couple, we truly complement each other. Shortly after we met, we both knew that this would be a lifelong adventure. Matt is hardworking, funny, and will be a great father. He is active with his nieces and nephews, getting to Houston every chance he gets for birthdays, sporting events, and of course holidays. Josh sees Matt as the type of father who will be supportive, loving, and excited as our child navigates the world and grows into the person they want to be.
Matt About Josh:Josh will be a great dad! His passion for reading is something he would love to share with our future child. Josh is devoted to his family and always puts others before himself. He works hard, but always makes time for his loved ones. I think another quality we both admire about each other is a commitment to education. We both have experienced the benefits of a higher education, and know that we will do everything we can to make sure our child has the same opportunity.
Photos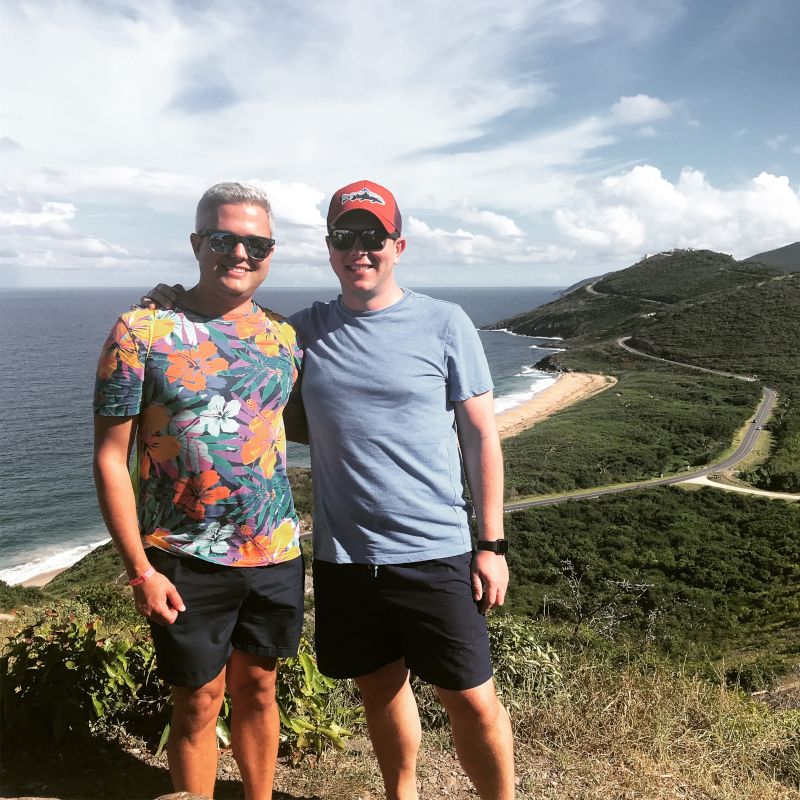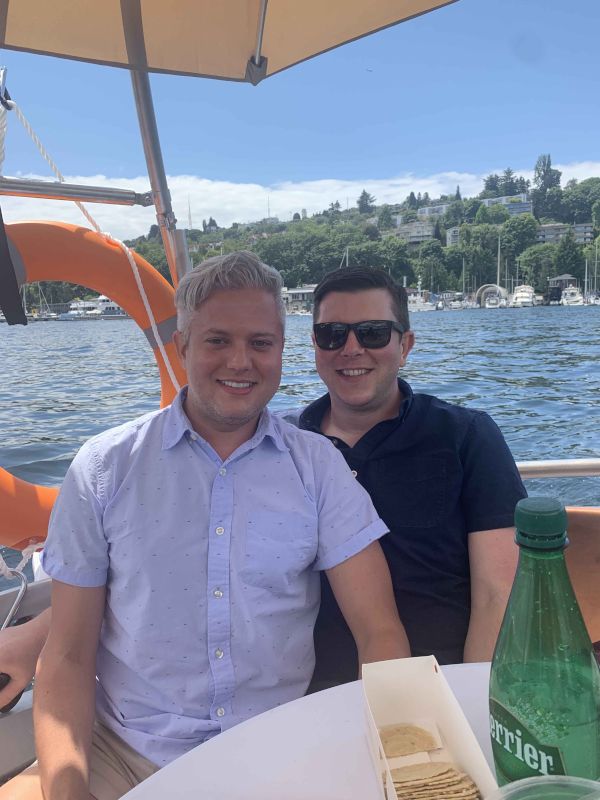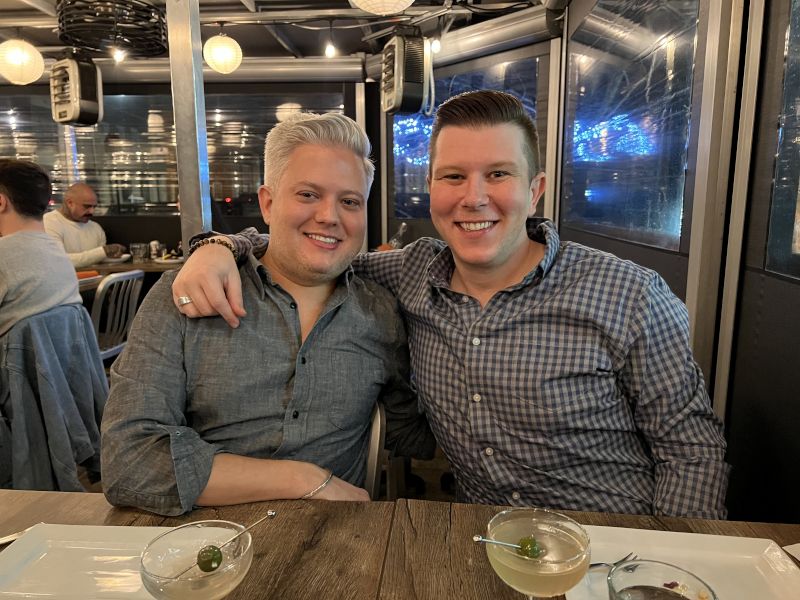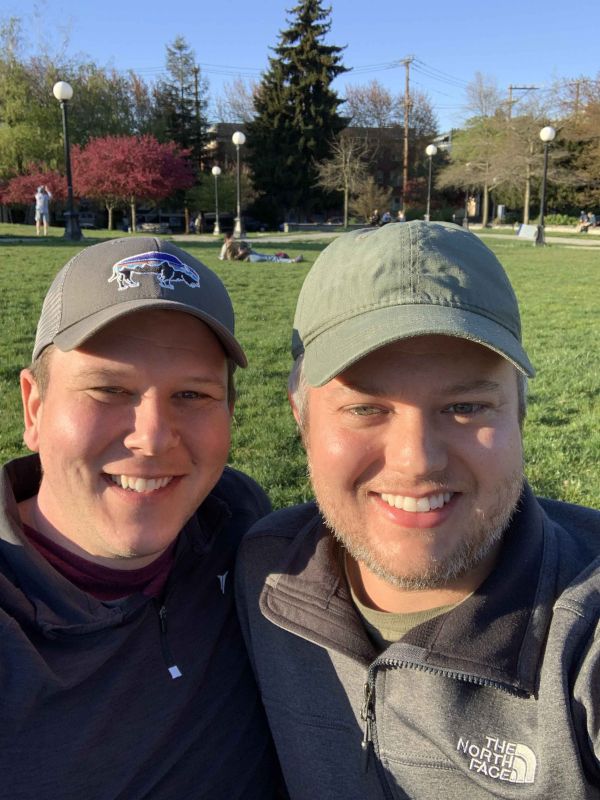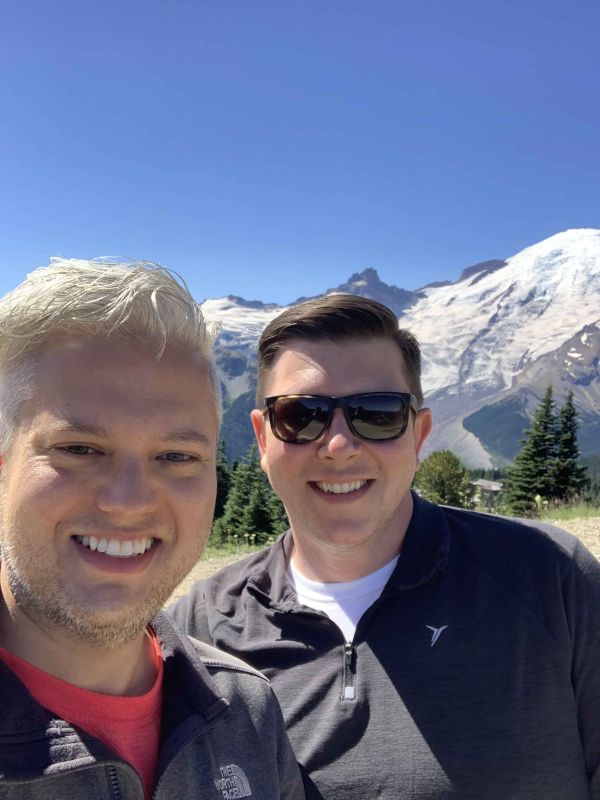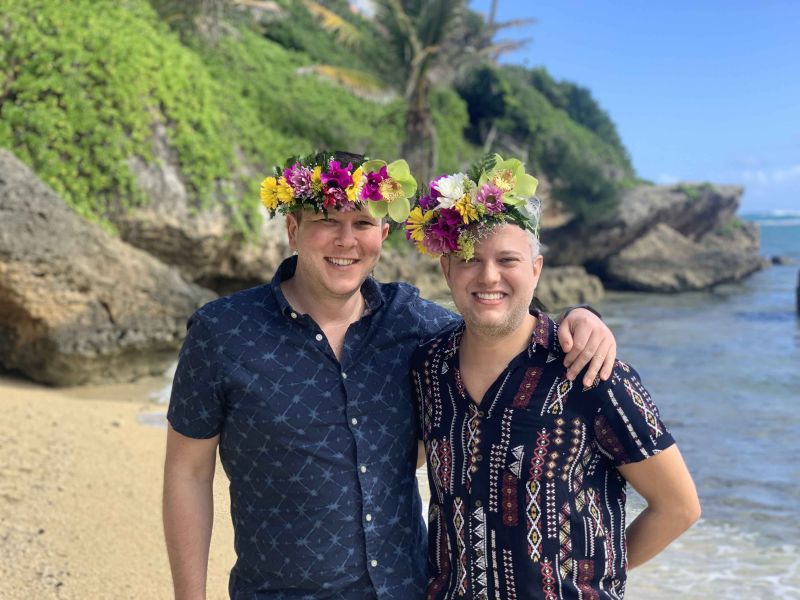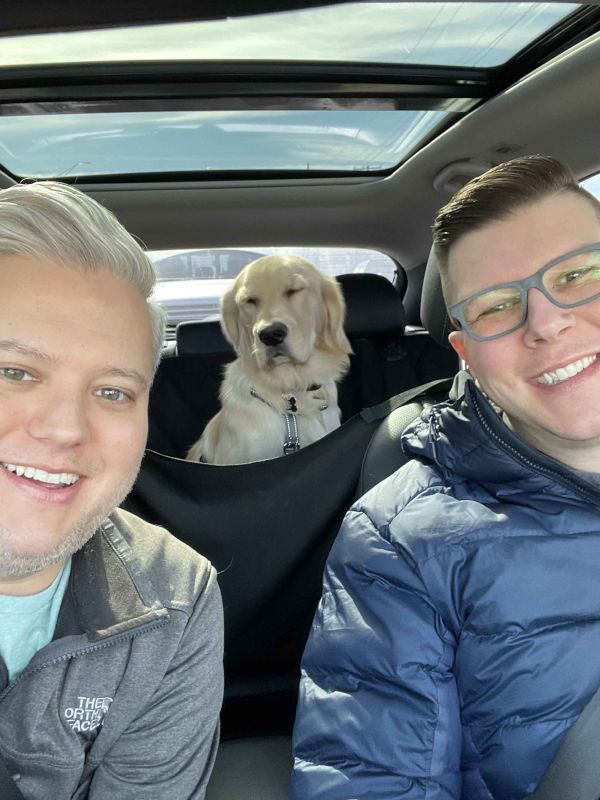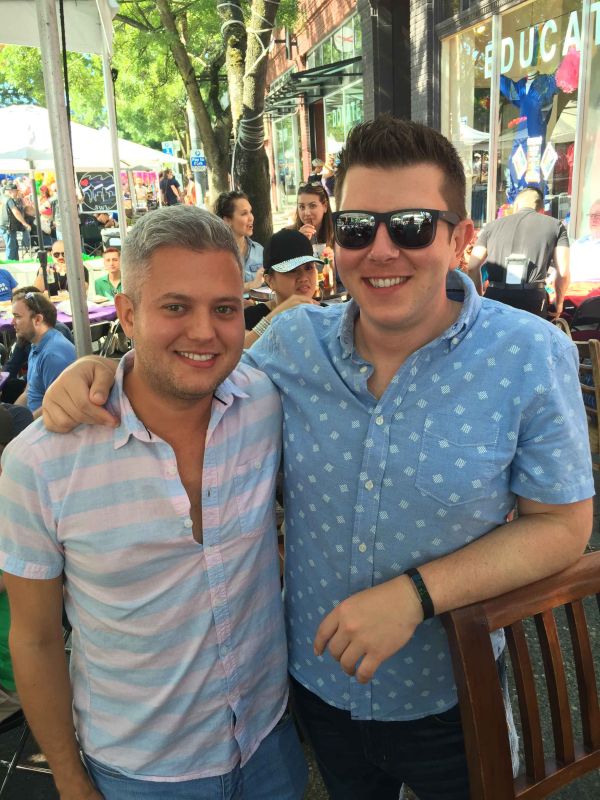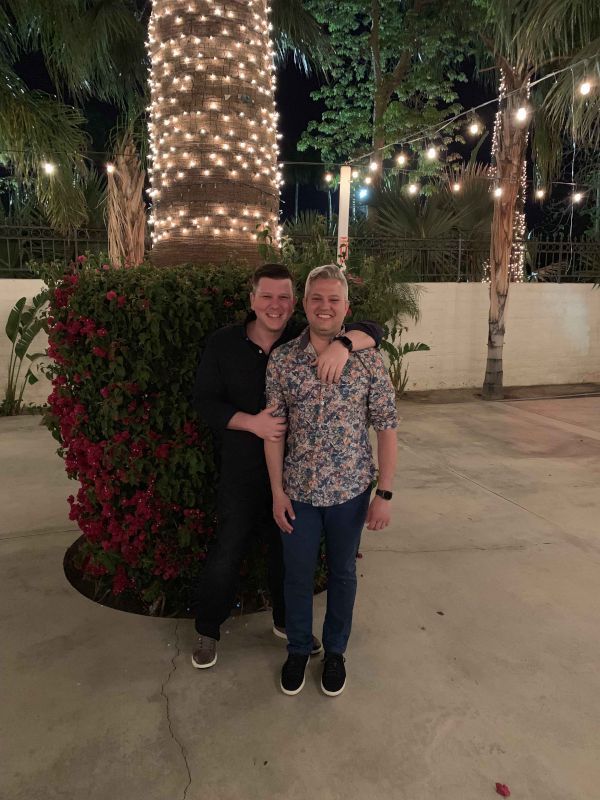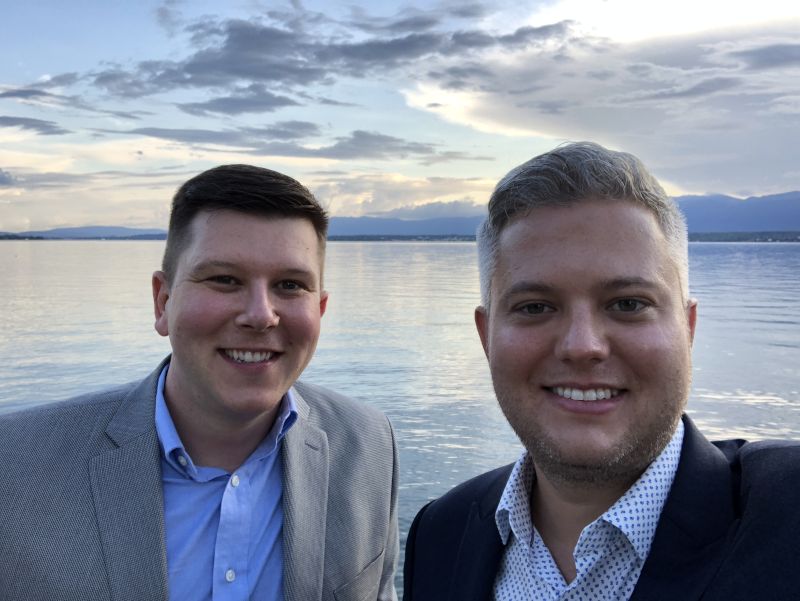 ×
1 / 12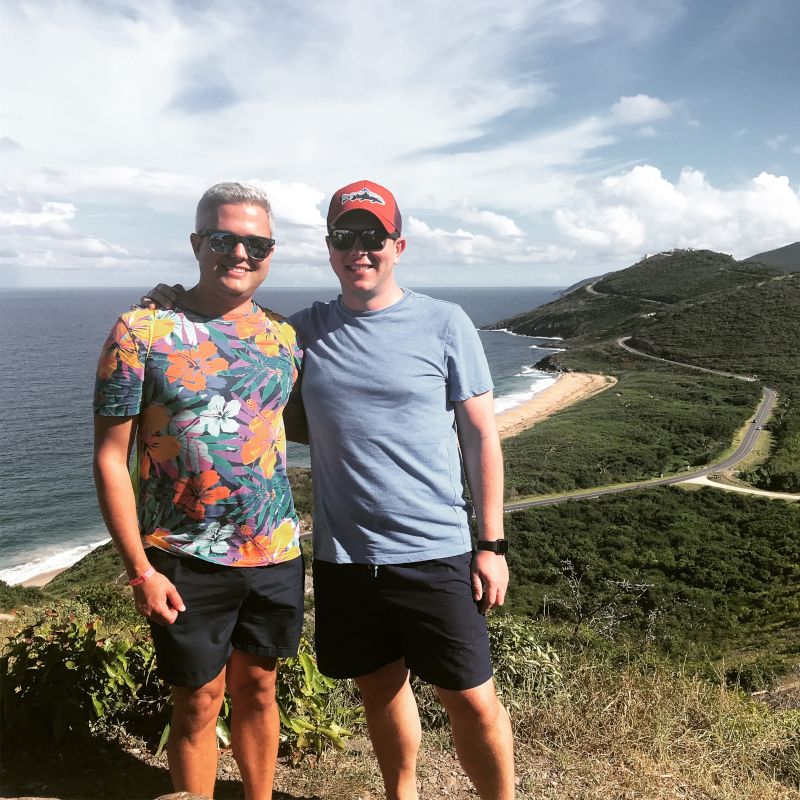 2 / 12
3 / 12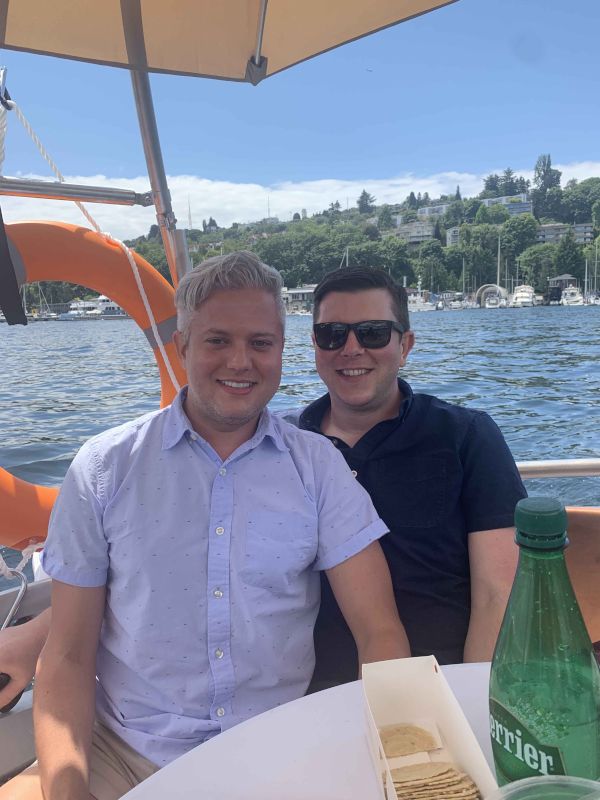 4 / 12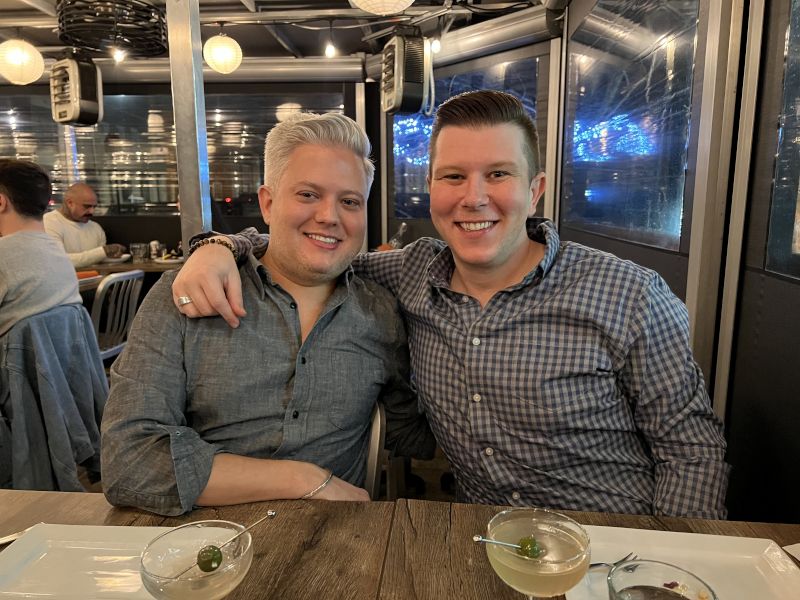 5 / 12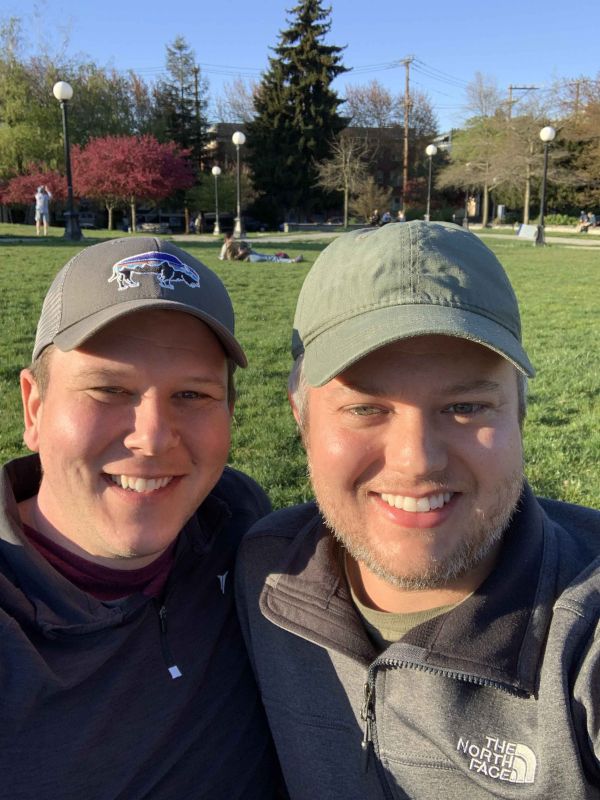 6 / 12
7 / 12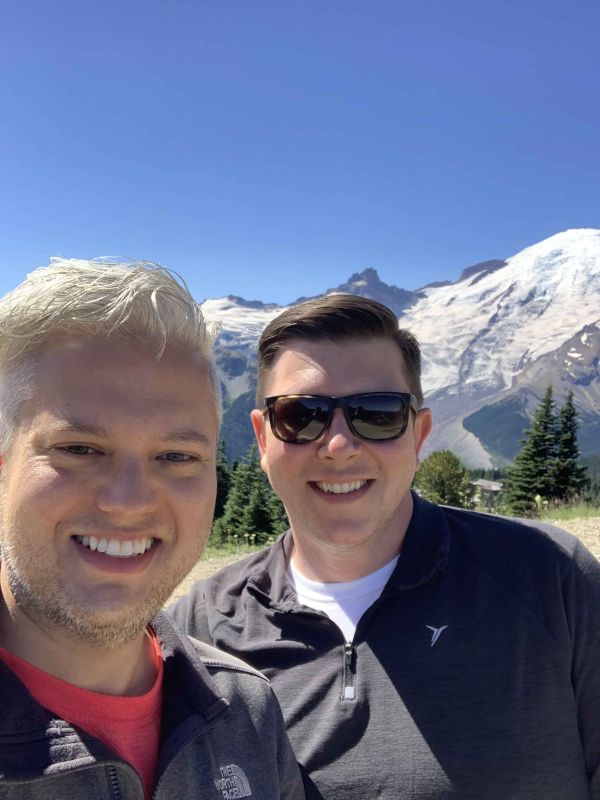 8 / 12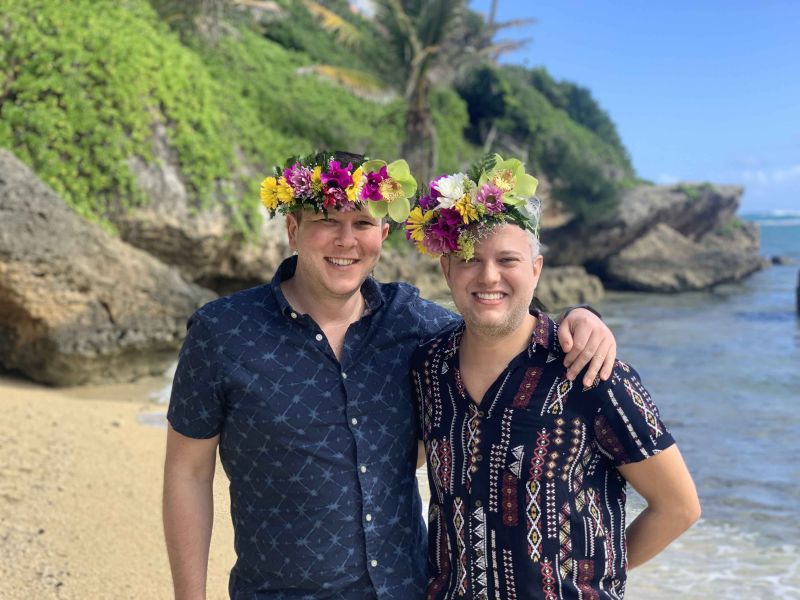 9 / 12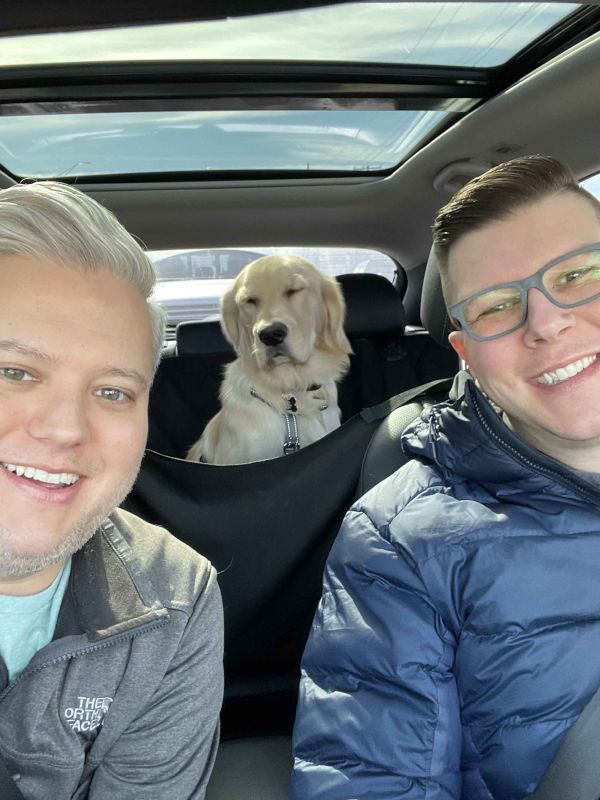 10 / 12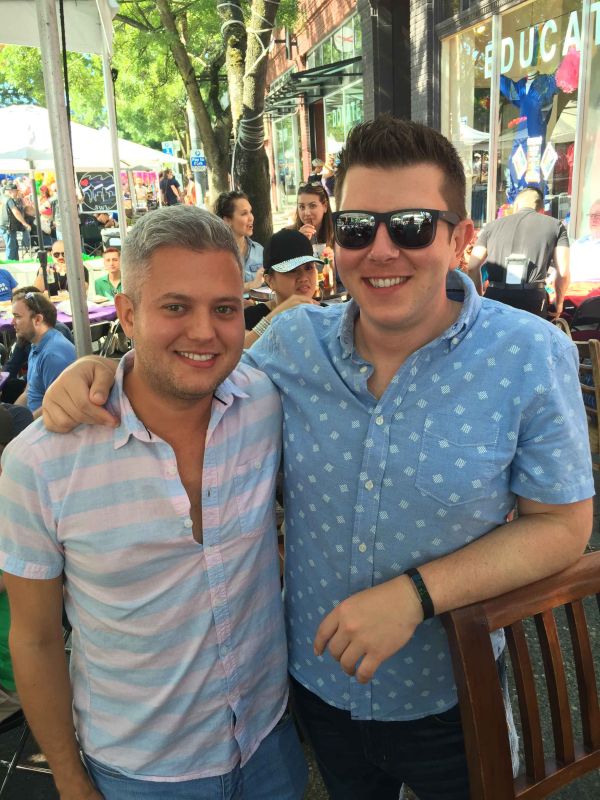 11 / 12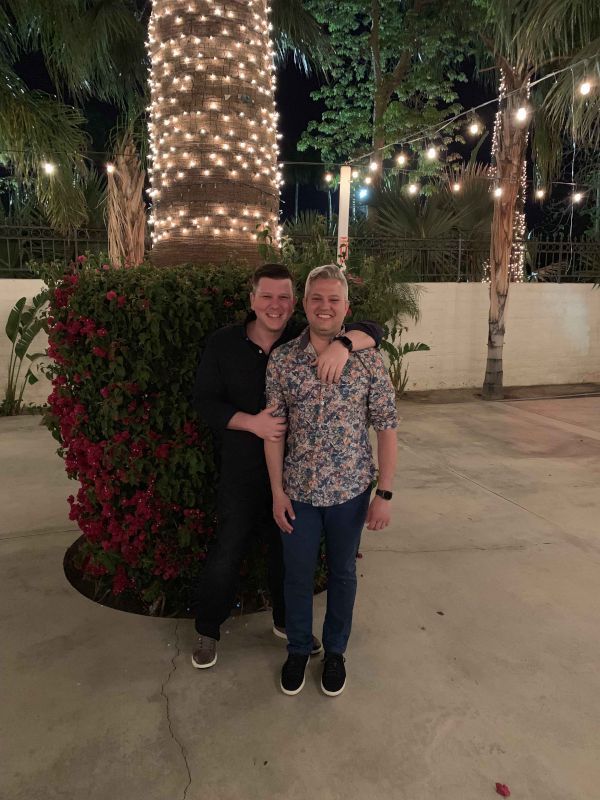 12 / 12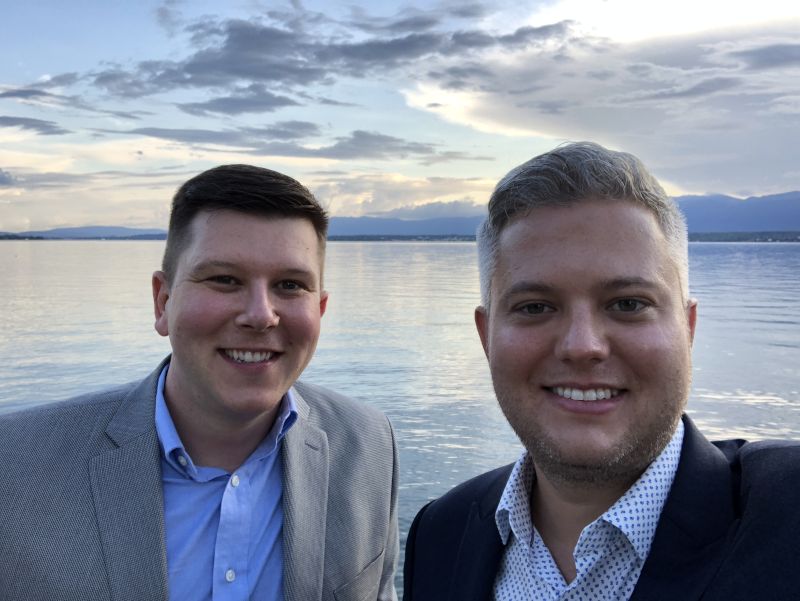 ❮
❯
Our Extended Families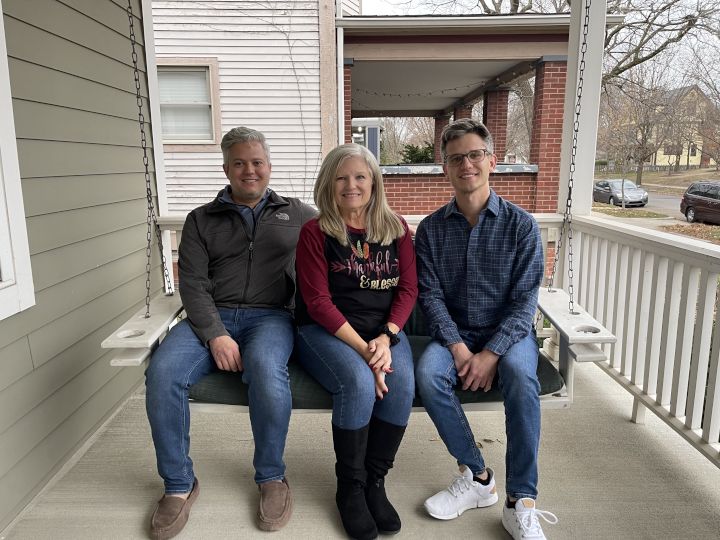 We met in Seattle back in 2016, but we're both Midwest boys at heart. After getting married in 2021, and living and working all over the country, we decided it was time to move home. Josh grew up in Indiana – Matt in Texas. When the opportunity presented itself to move to Indiana, we couldn't pass up the chance to be close to Josh's mom, his extended family, and close friends. Matt's family still lives in Texas. His parents are still together and have been married for over 40 years. We love taking trips to Texas to visit Matt's parents, 3 brothers, and 6 nieces and 1 nephew. We usually plan our trips around family holidays or birthday parties so we can celebrate together.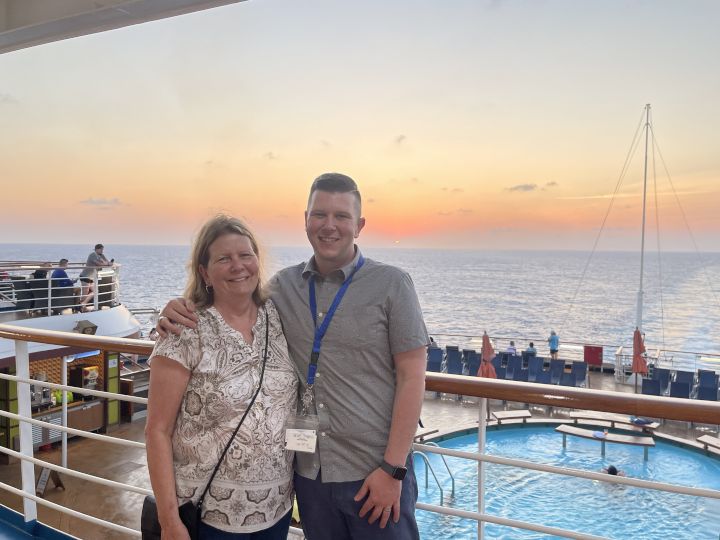 When friends and family are over, we love to cook, play games, and enjoy the outdoors. We have a Golden Retriever named Henry who keeps us active and loves to explore the city as much as we do. Both of our families are close, and we often take trips together. We've gone with our parents to explore London, and just took a cruise to celebrate Matt's mom's retirement. We often spend holidays together – either here in Indiana or in Texas.
We love to travel and experience new parts of the world and different cultures. When adoption became a real possibility for us, we became so excited about seeing the world through a child's eyes. Having the ability to raise a kind, well-rounded person would be such an honor.
Our House and Neighborhood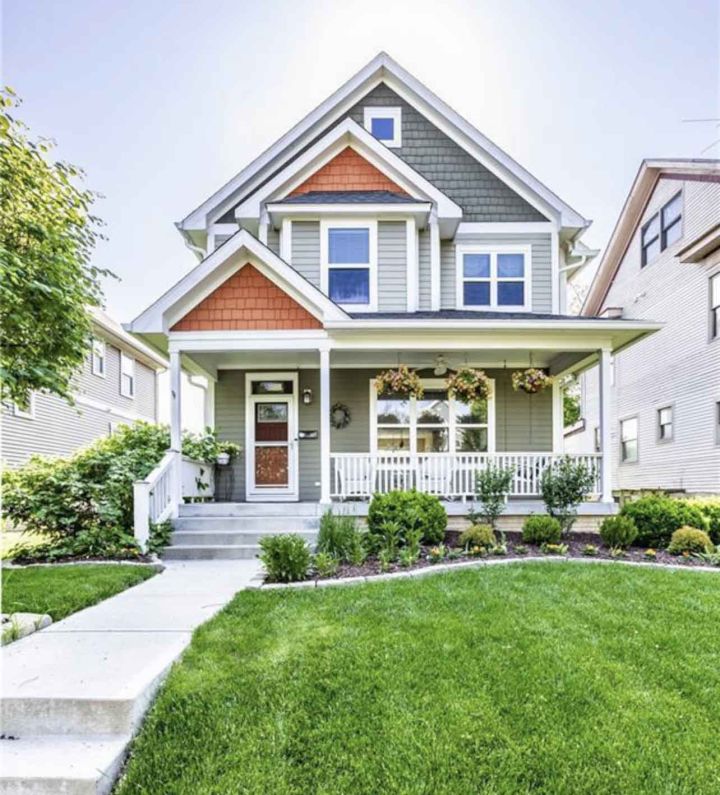 We purchased our first home when we moved to Central Indiana in 2022. Our home is two floors with a finished basement. We have three bedrooms, and a beautiful backyard. The backyard is our favorite part of the home where it will become the perfect place for our child to play.
Our neighborhood is close to downtown and includes a diverse group of families who have created a true neighborhood. Our block hosts block parties in the summer, Halloween parties inthe fall, and during Christmas we carol and light luminaries to celebrate the holidays. We feel lucky that we ended up living near such a great group of people.
Our neighborhood is filled with children who are often outside playing and riding their bikes. Our golden retriever, Henry has become quite popular with the kids – with many stopping by to say hi to him or joining us for walks around the block. (He is pretty cute!)
From Us to You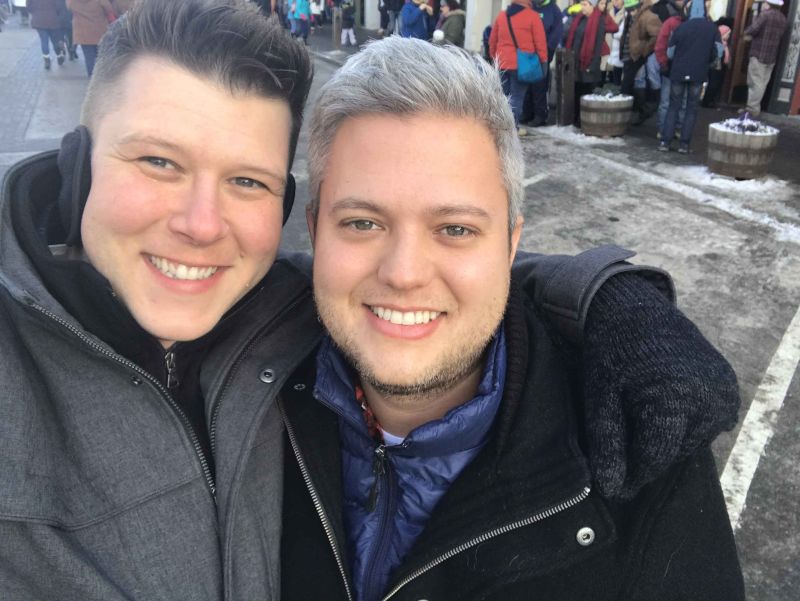 Hi! We don't know your name, but we know you are looking for a family to love your child, and give them a life full of laughter, support, and opportunity. Thank you for taking the time to learn about us. As we sit down to write this letter to you, our hearts are filled with love, excitement, and gratitude for the chance to expand our family.
Our names are Matt and Josh. Seven years ago, our lives as a couple began with a simple beer at a brewery in Seattle, Washington. Since that day our lives have been one of love, laughter, and adventure as we navigate the world as a married couple. Last year, we made the decision to move closer to the family, and returned home to the Midwest. We live in a large, diverse city in Central Indiana. Our home is on a tree-lined street, filled with children and young families ?" many of whom we call friends. Our home is presided over by a ready-made big brother, our 10-month-old Golden Retriever named Henry. He's a favorite of the neighborhood kids, and we're sure he's looking forward to stealing a new pair of socks each day. As an LGTBQ couple, marriage and children have never been a dream you could openly share. For much of our lives, marriage wasn't universally recognized and adoption had many hurdles. Today, we have been married for 2 plus years, and see a child as a blessing to share our lives with. Trust us, it is not something we take lightly.
During the day we both work from home, each for a large tech company. We are obviously each other's favorite co-worker ?" unless we're trying to figure out what the home "cafeteria" is serving for lunch that day. When not on the job, we love to garden and work in the yard. Matt is the true green thumb, but Josh is an eager student. Josh is an avid reader, and we have both become Indiana Pacers fans. Another love we share is travel. We've been fortunate to see many parts of the world. Recently, we, along with our parents, spent a week seeing the sights in London. We learned, laughed, and laughed some more as this crazy bunch from Indiana and Texas navigated the proper streets of London. Someday we are hopeful that our adventures will include a child. A baby, able to spend special time with their large, extended family; as their dads get to see the world in a whole new way ?" through the eyes of a child. More importantly, we'll have the chance to show our child that the world is a large place, filled with different cultures, and ideas ?" and that it's the differences that truly make the world such a special place.
Indiana is home to Josh's mom and extended family. Texas is where Matt's parents and three brothers call home. We are often having weekend get-togethers with Josh's family and traveling to Texas for holidays, birthdays, and special occasions. We have five nieces and nephews, so our child will definitely have some eager playmates.
Right now, you may be asking yourself, 'How would they be the best for my child?' To be honest, we know we won't be perfect. No parent is. However, we know our child will be loved and accepted for whomever they become. This child will have all that we can give ?" providing every opportunity to become the best versions of themselves. At the end, we hope they know they were loved by you, by us, and everyone around them. We hope they know we all did the best to make sure they could realize their dreams. If we did it right, they will love all of us, knowing the sacrifices that were made, and the love given to get them where they are. You want a family to love your child, give them a wonderful home and future. We are looking to share our love and our lives to make that happen.
We would love for our child to know you and are open to yearly visits in addition to sending letters and picture updates. Thank you for taking the time to read this letter, and considering entrusting us with your child.
Matt & Josh
Favorites
Actor
Chris Evans
George Clooney
Actress
Viola Davis
Meryl Streep
Author
J.K. Rowling
Kristin Hannah
Book
Harry Potter and the Deathly Hallows
Tomorrow and Tomorrow and Tomorrow
Candy Bar
Butter Finger
Snickers
Childhood Memory
Family road trips
Visiting family in Los Angeles
Childhood Toy
Lite-Brite
Teddy Ruxpin
Children's Book
The Berenstain Bears
The Places You Will Go by Dr. Seuss
Classic Movie
The Color Purple
Mystic Purple
Dessert
pecan pie
Chocolate Pudding
Disney Movie
The Lion King
The Little Mermaid
Dream Car
Jeep Wrangler
Jeep Wrangler
Dream Job
Tour guide
Working at a book store
Dream Vacation
Australia
Sailing around the Caribbean
Family Activity
Going to the park
Sporting events
Flower / Plant
Tulips
Daisy
Form of Exercise
Hiking
Cycling
Fruit
Watermelon
Watermelon
Holiday
Thanksgiving
Christmas
Holiday Song
Have Yourself a Merry Little Christmas
All I Want for Christmas is You
Holiday Tradition
Christmas Pajamas exchange
Family Christmas Dinner
Ice Cream
mint chocolate chip
Chocolate Chip Cookie Dough
Junk Food
chips and queso
Potato Chips
Leisure Activity
going to the movies
Going to Pacers games
Memory with a Child
Taking my nephews trick-or-treating
Helping cousins open their Christmas gifts
Memory with Spouse
Going on a road trip
Our engagement
Movie
Avengers: Infinity War
Waiting for Guffman
Movie Munchie
Popcorn
Popcorn
Movie Type
Comedy
Rom-coms
Musical
Hamilton
Come From Away
Musical Group
Queen
The Judds
Olympic Event
Swimming
Diving
Personal Hero
Barack Obama
Ruth Bader Ginsburg
Quality about my Spouse
Dependable
Hardworking
Restaurant
Red Lobster
Olive Garden
Sandwich
Peanut Butter and Jelly
Club Sandwich
Shopping Store
Old Navy
Banana Republic
Song
You and I
Go Rest High on That Mountain
Sport to Play
Kickball
Tennis
Sport to Watch
Basketball
Basketball
Sports Star
Serena Williams
Tyrese Haliburton
Sports Team
Indiana Pacers
Indiana Pacers
Subject in School
Science
History
Superhero
Captain America
Superman
Thing to Cook
Spaghetti and Meatballs
Steaks
Time of Day
Morning
Evening
TV Show
Modern Family
Abbott Elementary
TV Show Character
Phil Dunphy
Sheldon Cooper
Vacation Spot
Puerto Vallarta
Hawaii
Get in Touch
Provide more information, so American Adoptions can connect you with this family.
---