1-800-ADOPTION
Thank you for viewing our profile
If you would like to learn more about us, please call 1-800-ADOPTION (2367846), fill out the form at the bottom of our on-line profile page, or email us at bp_information@americanadoptions.com.
To revisit our on-line profile page and view our profile video at American Adoptions, simply use your mobile phone to scan the QR code on the right. We are looking forward to hearing from you!
Brian & Katie
We are so excited to welcome a child into our family through adoption. We want nothing more than to provide a loving and supportive home for your baby, and to give them all they need to grow up healthy, happy, and confident. Thank you for considering us as you make this difficult and important decision. Please know that we are praying for you!
About Us
Job
Engineer
Future Stay-at-Home Mom
Education
Bachelor's Degree in Mechanical Engineering
Bachelor's Degree in Youth & Family Ministry
Relationship
Legally Married
Why We Chose Adoption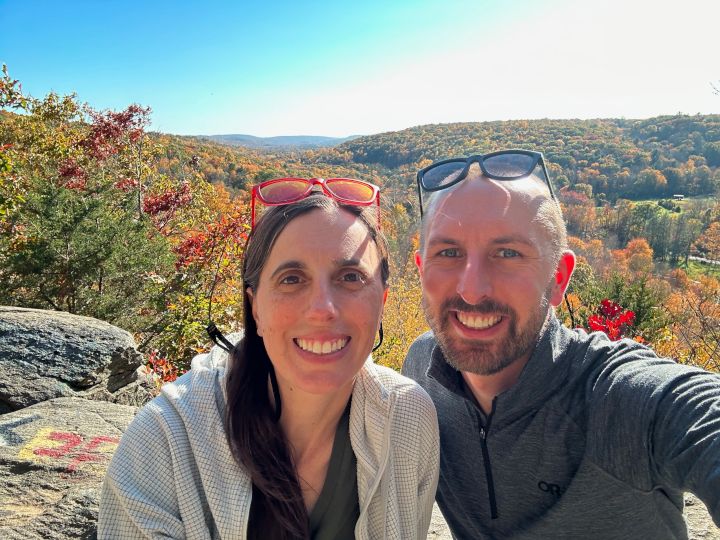 After struggling with infertility for many years, we were very surprised to find out Katie was pregnant in early 2021. About halfway through her pregnancy, we learned that our baby had several serious health complications and would probably not live for very long after birth.
Our daughter was born later that year, and we were able to spend about half an hour with her before she died. We cherish the memories we made as a family during her short life and are so grateful for the opportunity to have been her parents.
Of course, losing our child was heartbreaking. Through this experience, however, we learned a lot about what it means to be parents— the love and sacrifice that come with being a mom and dad. We learned to rely on and trust each other more deeply than ever before, and we fell more in love as we watched each other become parents.
We have considered adoption as a way to grow our family for a very long time, and we both feel that the time is right for us to begin this journey. We can't wait to have a child at home with us and are so excited to share in the joys and challenges of parenthood together.
Our Leisure Time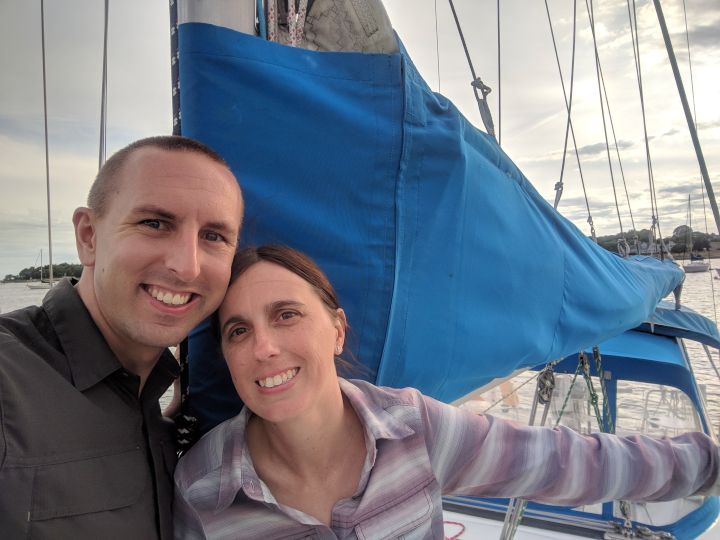 We love spending time together and have many shared hobbies. One of our favorite pastimes is sailing, and we've taken several sailing classes and now enjoy time out on the water with friends.
We grew up in households that valued reading, and we both still love to curl up with a good book. Brian will most often choose books that are educational or historical. Katie's tastes are much more eclectic; she loves reading just about anything! Brian is great at reading aloud, and he's narrated many of our favorite books at home for Katie— we can't wait to have this become a tradition we share with our child!
We also enjoy hiking, cooking, and traveling together. In our ten years of marriage, we've visited 20 different states and would love to see all 50 as a family!
When Katie is not taking care of our home, she enjoys photography. She also loves to learn and is often working on developing new skills; currently, she is teaching herself to crochet so that she can make a baby blanket!
Brian has always been great at building and fixing things, and he often uses his spare time to work on a home improvement project. He also loves getting out his telescope and sharing the wonders of the night sky with friends and family.
Our Faith
We are both Christians, and our faith is a huge priority for our family. We attend church every week, and read the Bible and pray together daily.
We are very active in our congregation. Brian is our church's treasurer, and also frequently leads the adult Sunday School class. Katie leads a women's Bible study and helps to manage our church's communications. She has also helped with kids' Sunday school and Bible camp, and we look forward to becoming more involved with children's ministry together as we welcome a child into our home.
Because of our faith, our home is full of grace for one another. We seldom disagree, but when we do, there is no yelling— we show each other kindness and respect. We apologize when we've caused hurt, and we forgive freely. This attitude will carry through to our parenting; we will raise our child in a home full of love and compassion.
Photos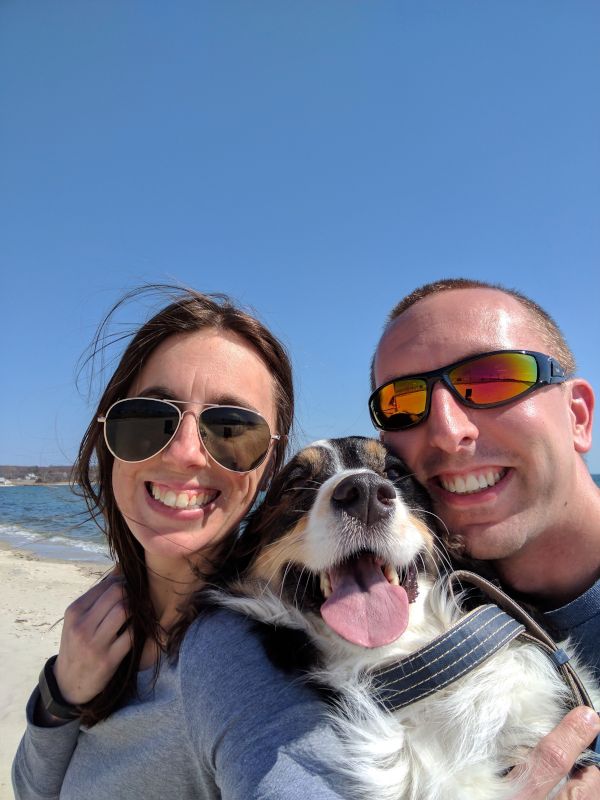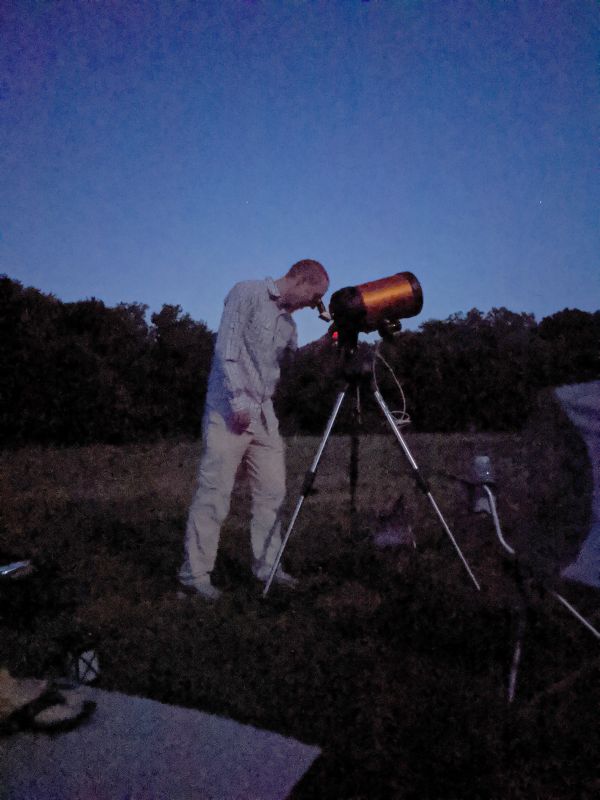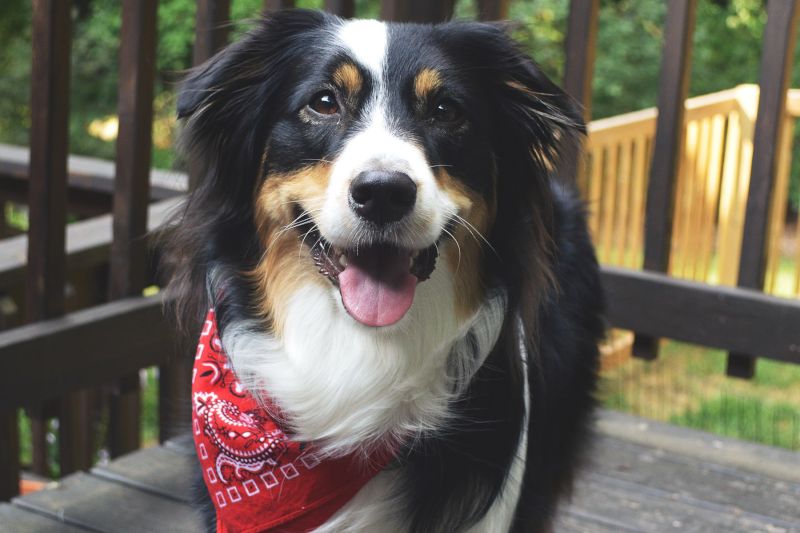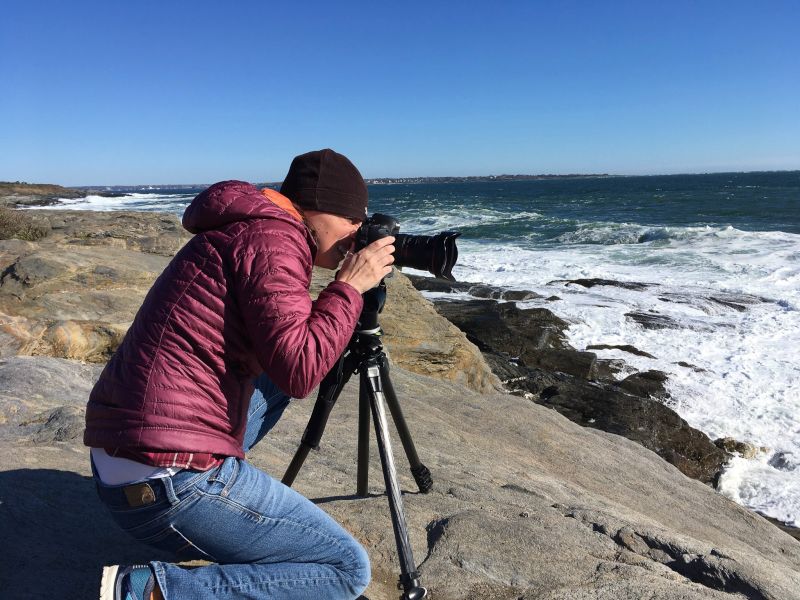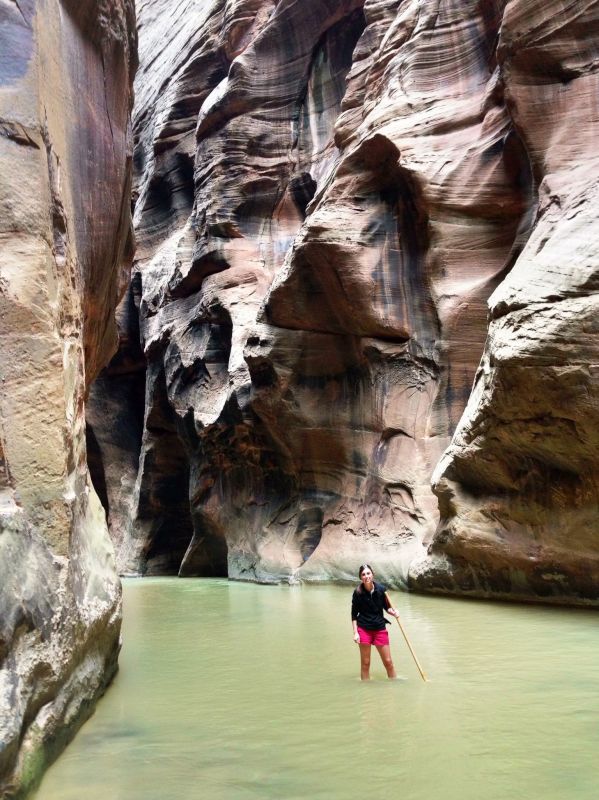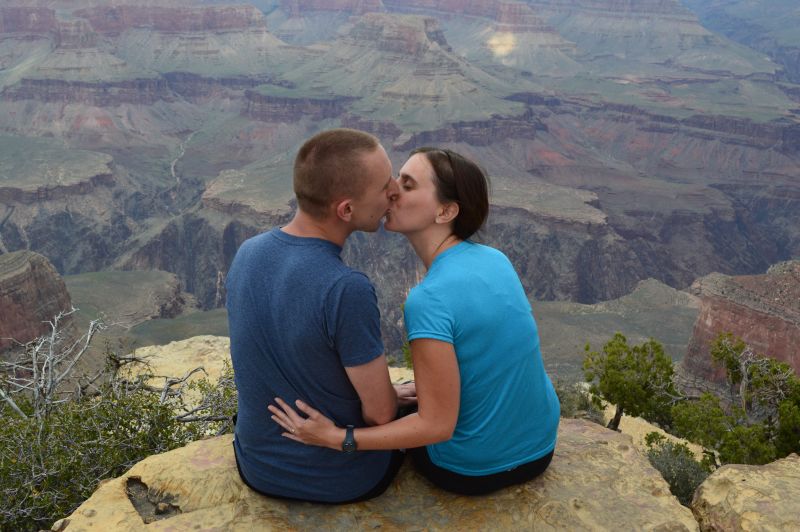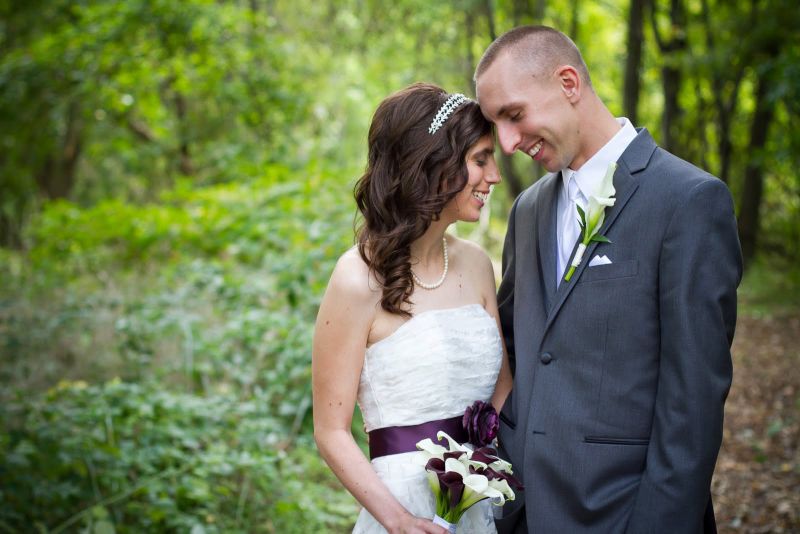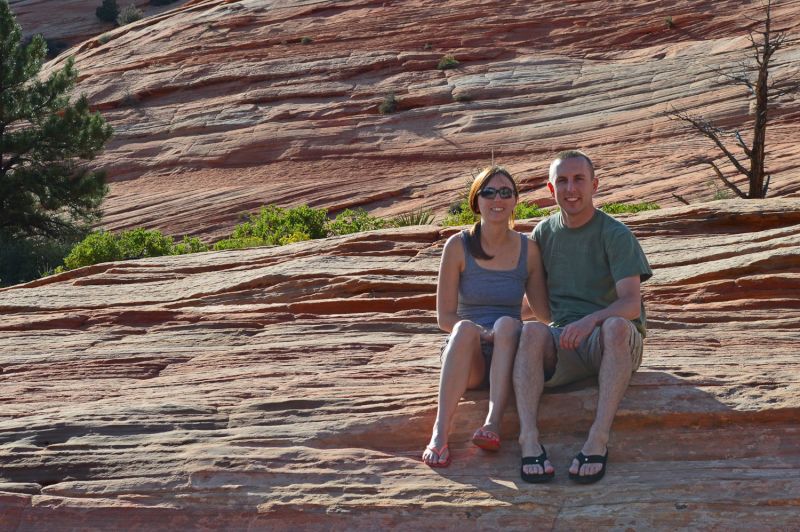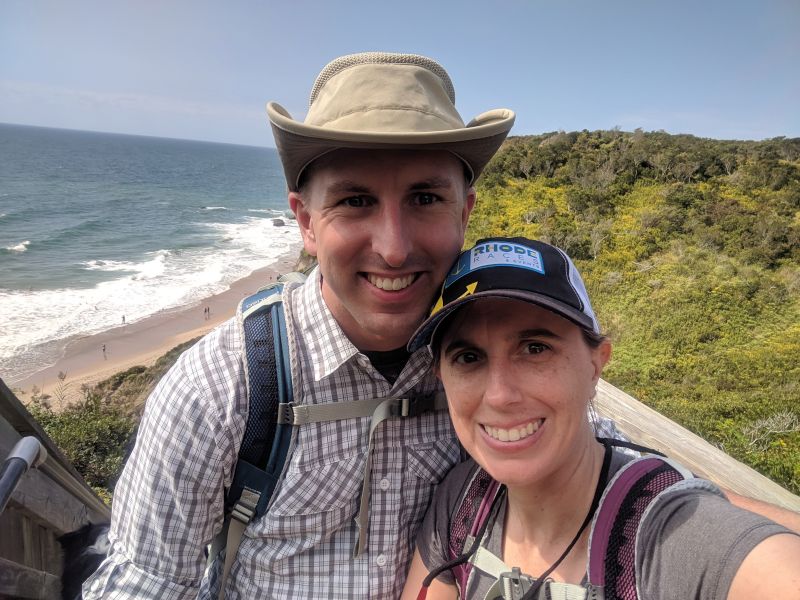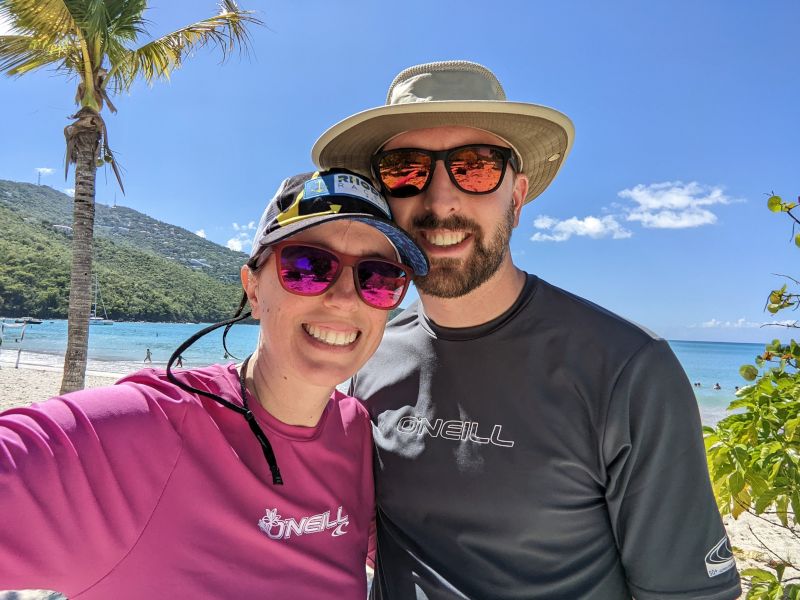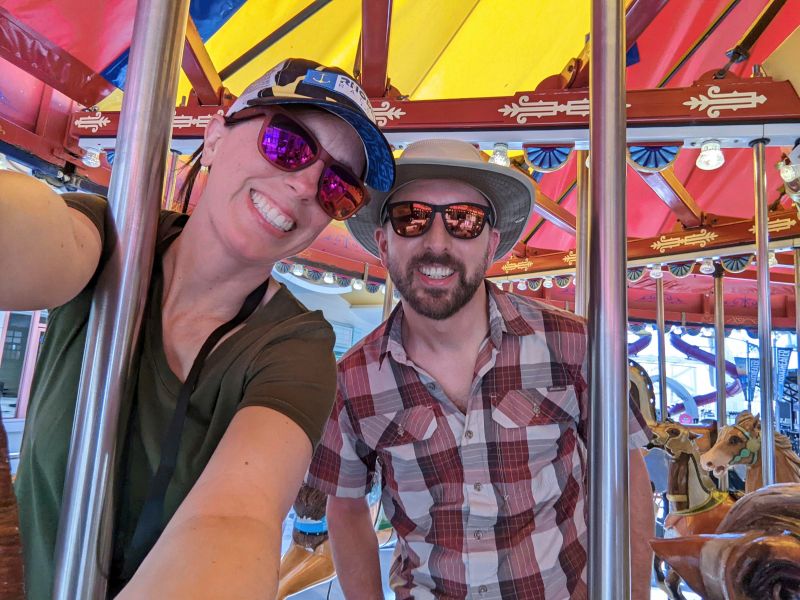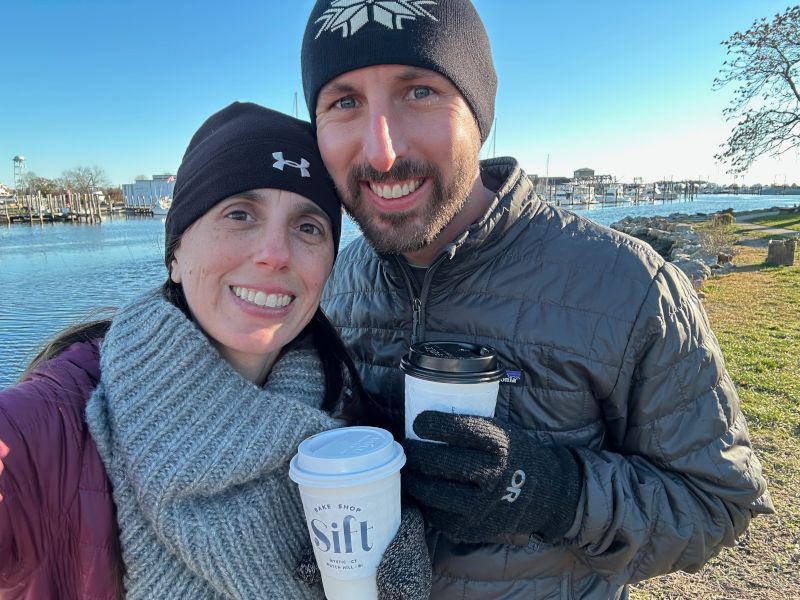 ×
1 / 12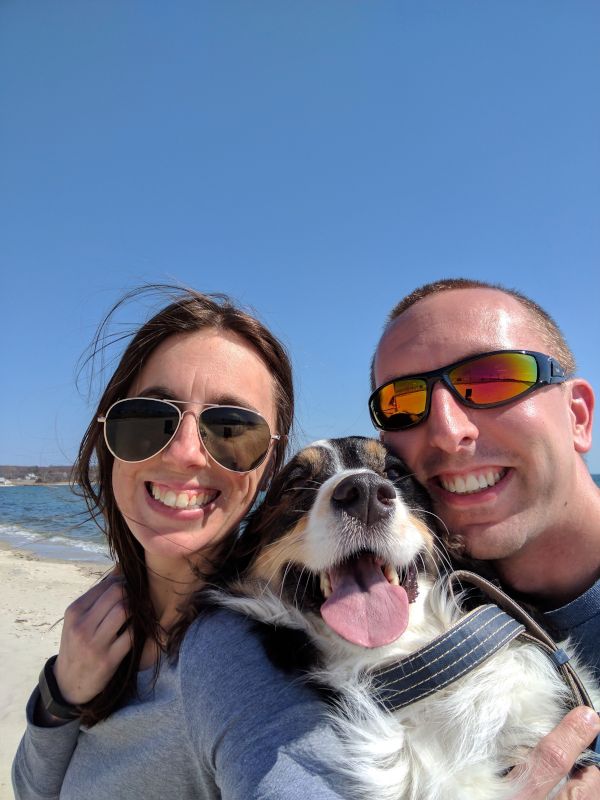 2 / 12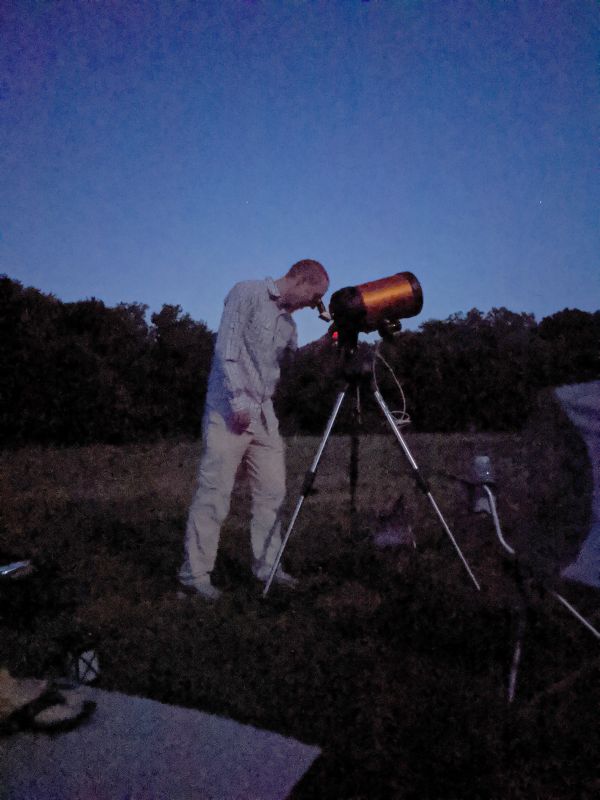 3 / 12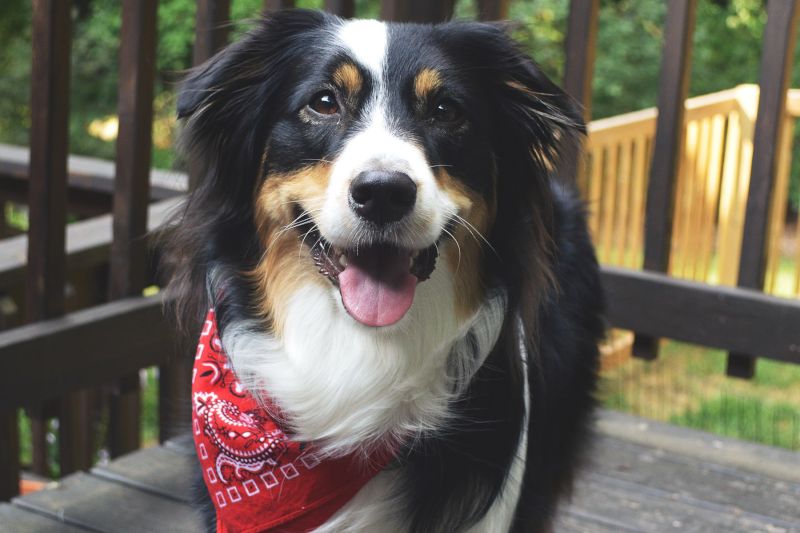 4 / 12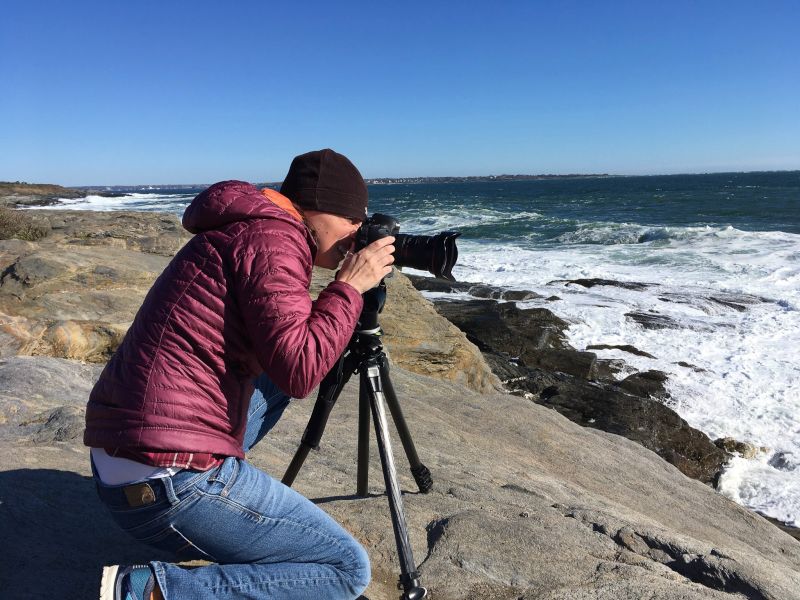 5 / 12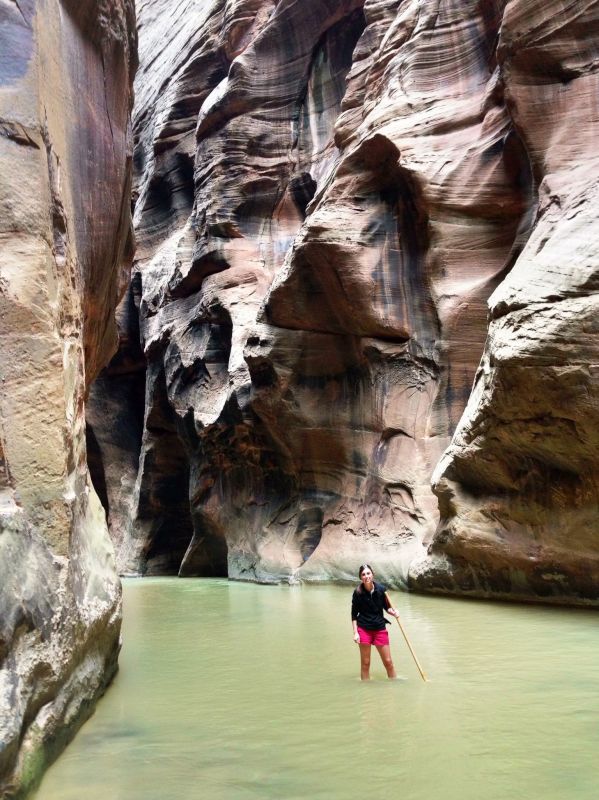 6 / 12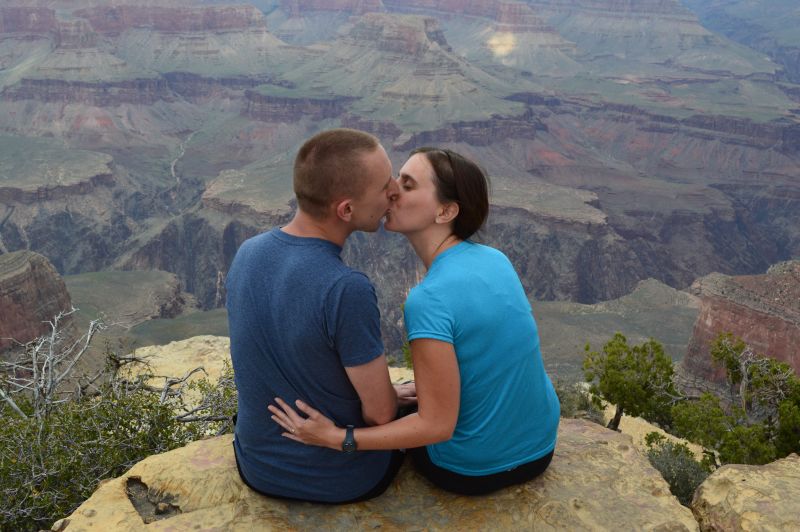 7 / 12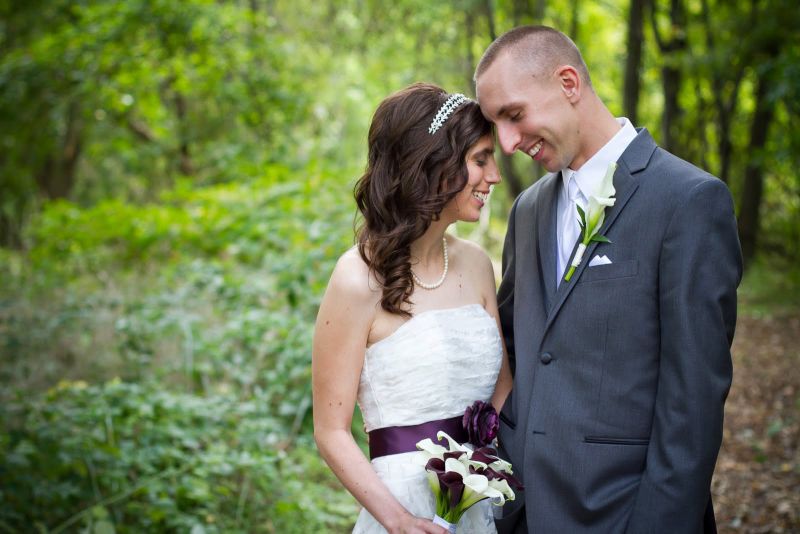 8 / 12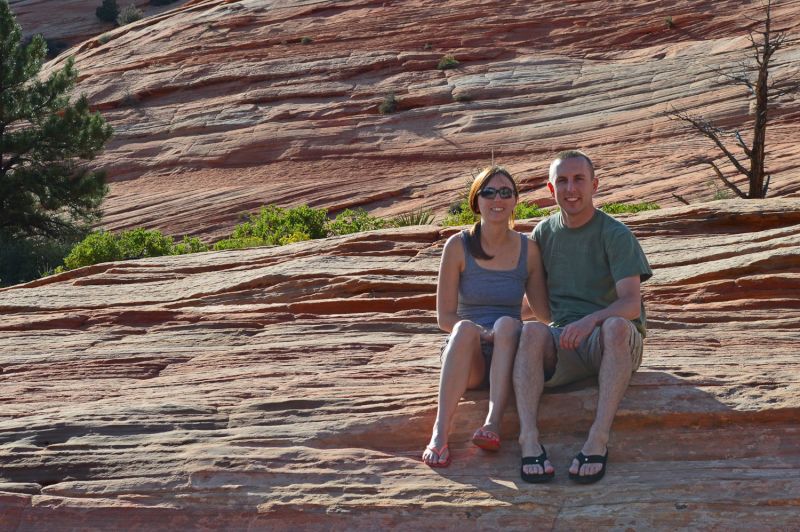 9 / 12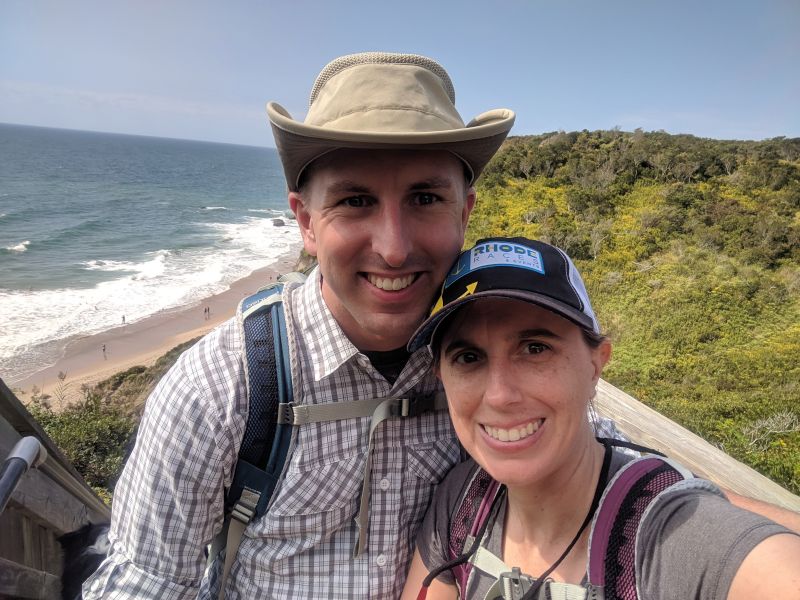 10 / 12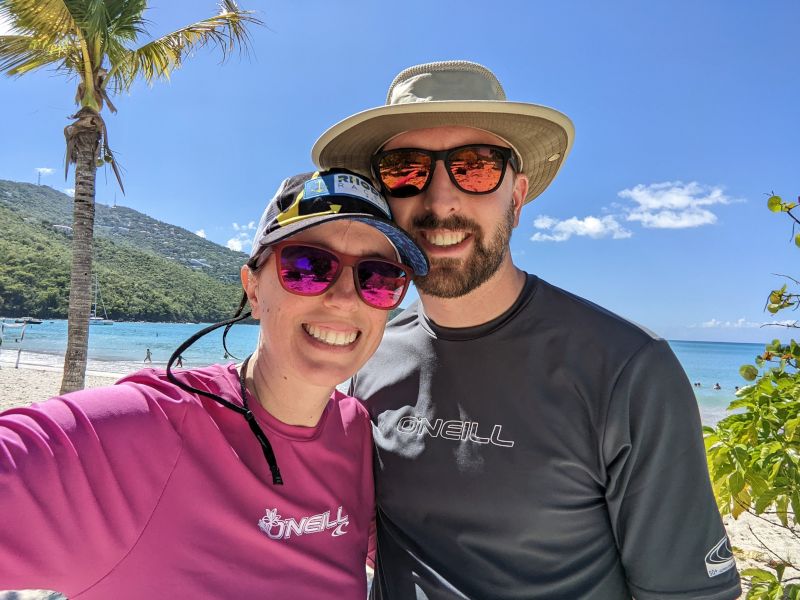 11 / 12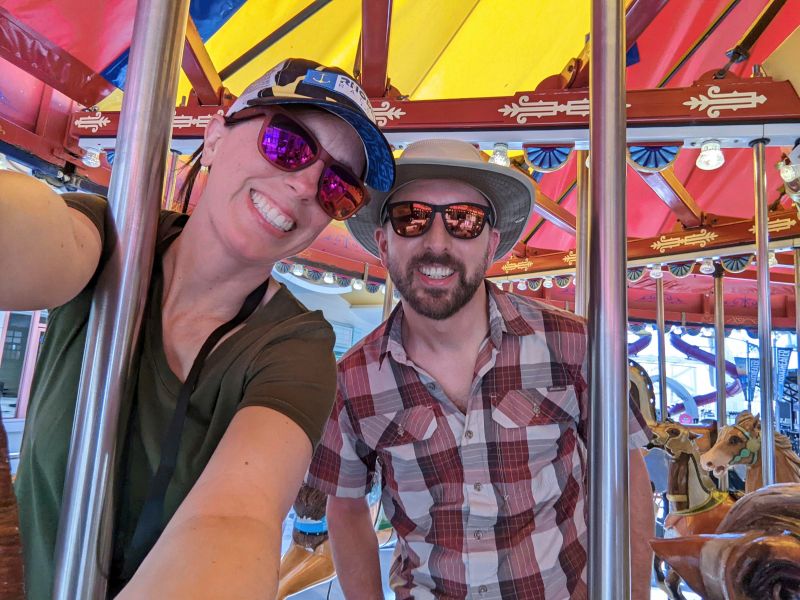 12 / 12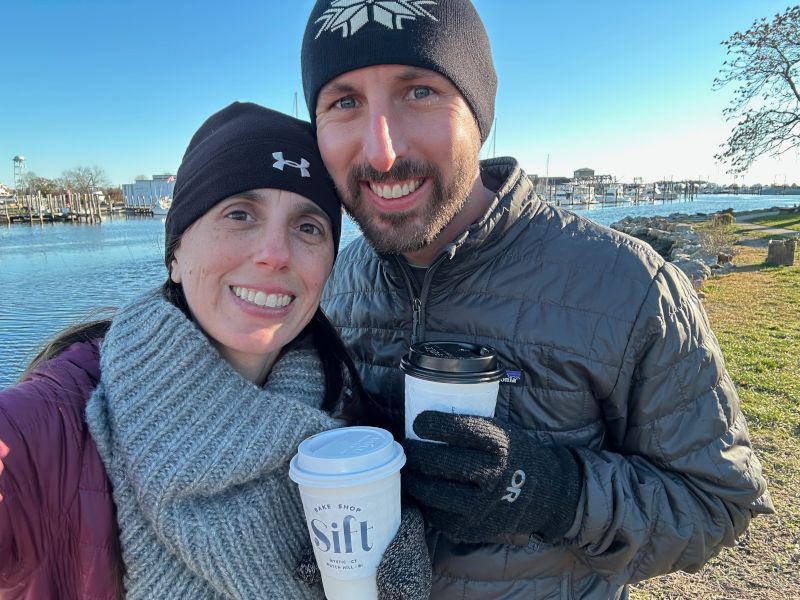 ❮
❯
Our House and Neighborhood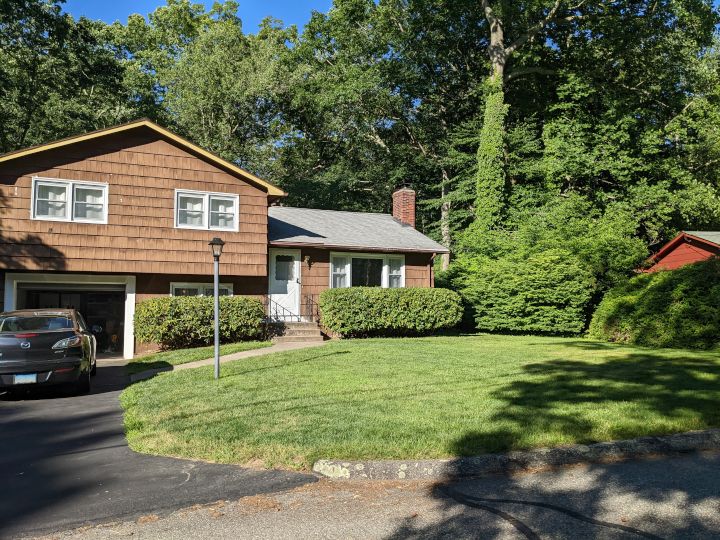 One of the things that drew us to our home in Connecticut is that it is in a safe neighborhood with many kids regularly playing outside, families out walking their dogs, and friendly neighbors. We both loved growing up in a neighborhood that had lots of other families with children to play with— this is an experience we are excited to pass on to our child! We live just a few minutes from a playground, and the public library and the elementary school are just down the road. Katie grew up swimming and can't wait to teach our child at the community pool!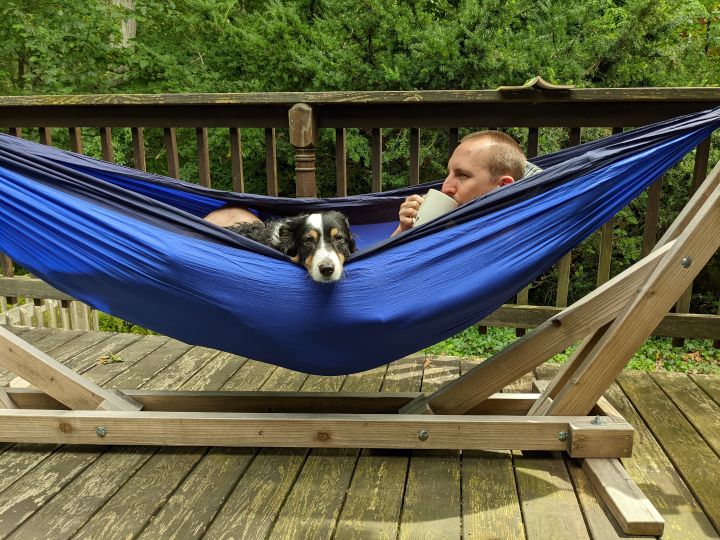 Brian has done a lot of work to make our house comfortable, beautiful, and cozy. We love our home; it has a den just waiting to become a playroom for our kiddo, and a private backyard with woods and a creek that are ready to be explored!
We spend a lot of time in our living room. We love quiet nights in front of the fireplace, watching movies or reading together.
We also love the outdoors, and there are so many opportunities for adventure nearby. There are lots of great hiking spots, a nearby farm, and our favorite: the ocean! We're looking forward to relaxing beach days and sharing the excitement of sailing with our child, all within 20 minutes of our home.
Our Extended Families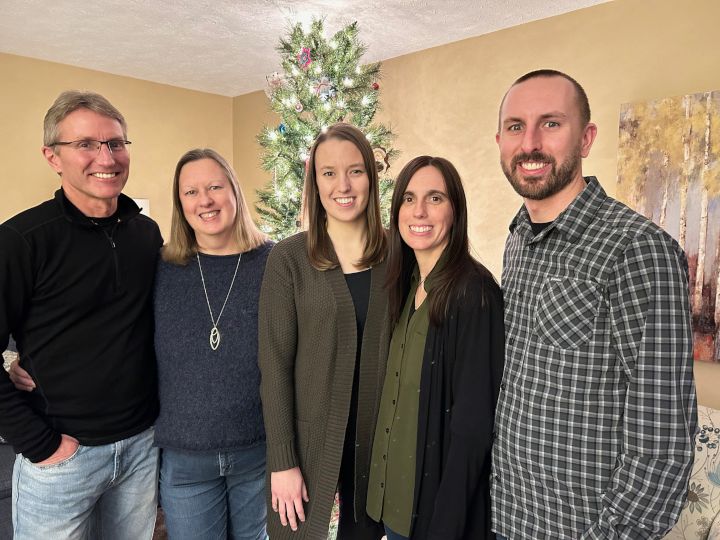 Although they don't live nearby, we have a close relationship with our extended family and love spending time with them.
Brian's parents still live in the same home he grew up in; they are six hours away, but we're able to visit with them several times a year. He also has two younger sisters who live in different parts of the country. Even though we are all spread out, we stay in touch regularly and we have a blast when we can all get together; playing games, going on adventures, and just hanging out with one another.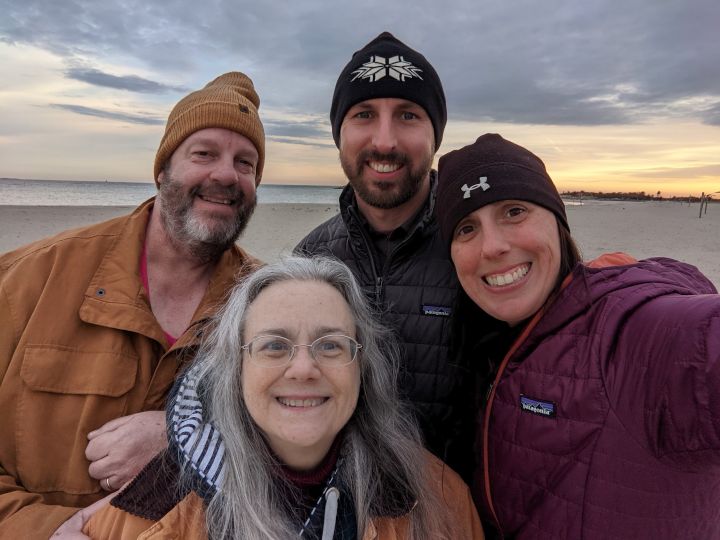 Across the street from Brian's parents, Katie's mom and stepdad live in the home she grew up in. We love that our folks still live so close to one another! Katie's dad and stepmom are also about six hours from us, and we visit each other a couple of times a year. Katie has a close bond with her younger brother and many memories of them playing together.
We both grew up traveling to see extended families on a regular basis, and we look forward to continuing that tradition with everyone as we welcome a little one into our lives.
Family is important to us, and we look forward to creating many happy memories with our child and their grandparents, aunts, and uncles! None of our siblings have children, so everyone is excited to give a new baby lots of love and attention. Everyone is very supportive of our adoption journey.
From Us to You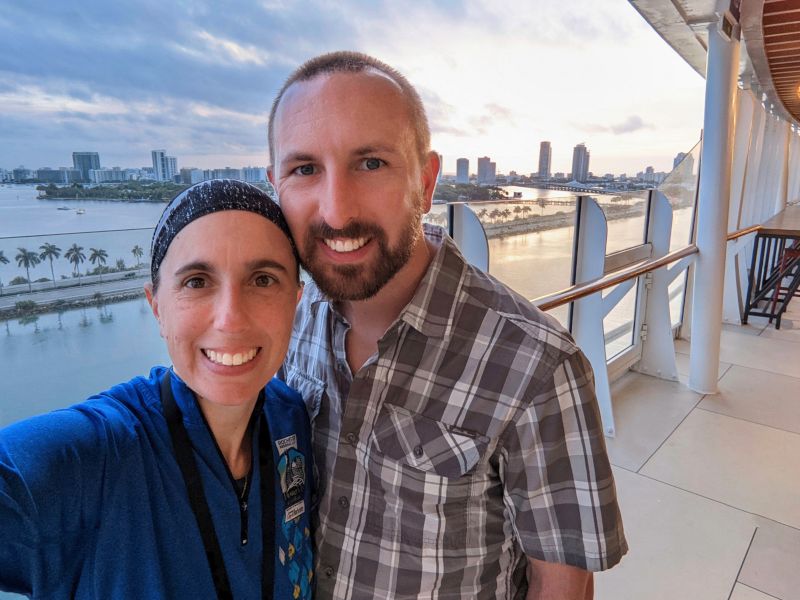 We are in awe of your courage as you consider an adoption plan. Your care and thoughtfulness in determining the best path for you and your baby is admirable, and no matter what you decide, we think you're an amazing woman. We would be honored if you chose to entrust your little one to our care and allow them to become a member of our family.
Please know that even though we have yet to meet you, we are praying for you. We don't know the exact circumstances you find yourself in, but we imagine this is a very stressful and anxious time for you. We are praying for your heart; that you find peace and comfort in whatever you decide for your baby. We pray that you are feeling well and that your pregnancy is without complications. And we are praying for the relationship we hope to build with you and your child, should you choose to move forward with us in an adoption plan.
We have been married for ten years, and during that time, we've experienced so many joyful moments together. And now, we cannot wait to be parents — to share our love and joy with a child. We look forward to playing together, reading them bedtime stories, and going on many adventures.
We've also experienced times of grief and sorrow. Through it all, our love and support for one another has grown even stronger. We have learned that we can rely on each other during difficult circumstances and can also count on our family and friends to help us through these challenges. Our extended family and circle of friends are all excited for us to welcome a child into our lives.
If you choose us to adopt your baby, we want to assure you that we will raise them in a home filled with love, patience, and understanding. We will do everything we can to ensure they grow up feeling supported and encouraged.
We hope if it is agreeable to you, your child will continue to have an open and ongoing relationship with you. We want you to be part of their life. We want them to know you — to know who they are, where they are from, and their own story. We hope that, if you are comfortable with it, we might build a relationship between you and our family. We would love to work with you to figure out what that might look like, but we imagine it could include letters, photos, and regular in-person visits.
We know this may be one of the most difficult times of your life, and the decision to place your child for adoption is not something you are taking lightly. Your child is unique and special, and if you determine adoption is the right path, please know that our home and family are waiting to welcome them. We would be overjoyed to make this child a part of our family.
With love for you and your child,
Brian & Katie
Favorites
Author
J. R. R. Tolkien
C.S. Lewis
Book
Lord of the Rings Series
Harry Potter Series
Childhood Memory
Bonfires
Camping
Childhood Toy
Lego
Cabbage Patch Doll
Children's Book
Chronicles of Narnia
Little House Series
City
Charleston, SC
Chicago, IL
Disney Movie
Emporer's New Groove
Beauty & the Beast
Dream Vacation
Travel Across Europe
Hawaii
Family Activity
Hiking
Movie Nights
Form of Exercise
Running
Swimming
Game
7 Wonders
Trivial Pursuit
Hobby
Home Imrovement
Photography
Holiday
Christmas
Christmas
Holiday Song
Carole of the Bells
Hark, the Herald Angels Sing
Holiday Tradition
Christmas Cookies
Christmas Cookies
Ice Cream
Cookie Dough
Rocky Road
Junk Food
Chocolate Chip Cookies
Salt & Pepper Chips
Leisure Activity
Reading
Reading
Movie
Apollo 13
Little Women
Movie Type
Adventure
Adventure
Musical
Hamilton
Les Miserables
Olympic Event
Downhill Skiing
Swimming
Restaurant
Engine Room
Chick-Fil-A
Scripture
Romans 1:16-17
John 1:29
Shopping Store
Lowes
Target
Sport to Play
Soccer
Swimming
Sport to Watch
Olympics
Hockey
Subject in School
Science
English
Superhero
Iron Man
Captain Marvel
Thing to Cook
Desserts
Homemade Pasta
Time of Day
Morning
Evening
Tradition
Family Time on Sunday Afternoons
Reading the Bible Together Every Day
TV Show
The Great British Baking Show
The Office
Vacation Spot
Caribbean
Bahamas
Get in Touch
Provide more information, so American Adoptions can connect you with this family.
---