1-800-ADOPTION
Thank you for viewing our profile
If you would like to learn more about us, please call 1-800-ADOPTION (2367846), fill out the form at the bottom of our on-line profile page, or email us at bp_information@americanadoptions.com.
To revisit our on-line profile page and view our profile video at American Adoptions, simply use your mobile phone to scan the QR code on the right. We are looking forward to hearing from you!
Casey & Tara
Our family is built on open communication, unfailing honesty and building an unshakable sense of self within our kids. We come from healthy, loving families and we're committed to passing this on to our children. All of this will be given wholeheartedly to our next child, and they will be loved and supported exactly like their older siblings.
About Us
Job
Video Producer
Healthcare Project Manager
Education
Bachelor's Degree in Creative Writing
Bachelor's Degree in Journalism, Spanish
Relationship
Legally Married
Why We Chose Adoption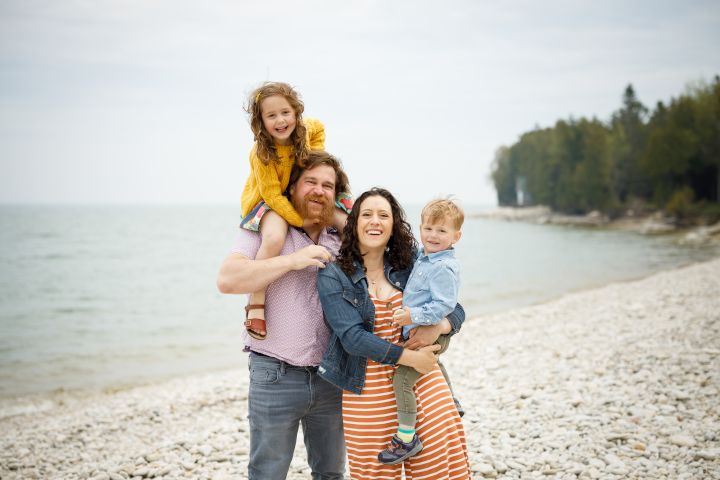 We've been fortunate to have a pair of healthy and happy kids, and we understand that many potential adoptive parents come from very different circumstances. We want you to know that, even before we had our children, adoption has always been a part of our family vision.
The primary reason we're hopeful to adopt is that both of Tara's pregnancies came with challenging postpartum medical complications, including preeclampsia and pregnancy-induced blood clots. After Wynn was born and Tara worked back to full health, we vowed not to push our luck and ultimately decided to pursue adoption. Our favorite thing in the world is being parents and helping our kids learn and grow, and we know adoption is the perfect way to grow our family.
We have close family friends who are adopted or have adopted children, and they've shown us how extraordinary families formed through adoption can be. We've always talked about and shared the dream to explore adoption, and now our kids are a part of that same conversation and dream. It would make them as happy as it would make us.
Our Family Traditions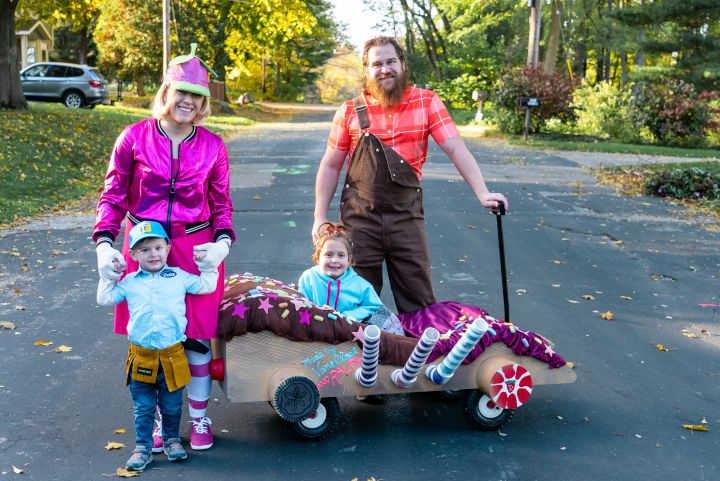 We have lots of pastimes and virtually all of them are a family affair. We love to be on the water however we can (boating, paddle boarding, and fishing!), we enjoy weekly movie nights (outside on the big screen when the weather allows!) and you can often find us in our backyard around the fire, listening to music and making s'mores.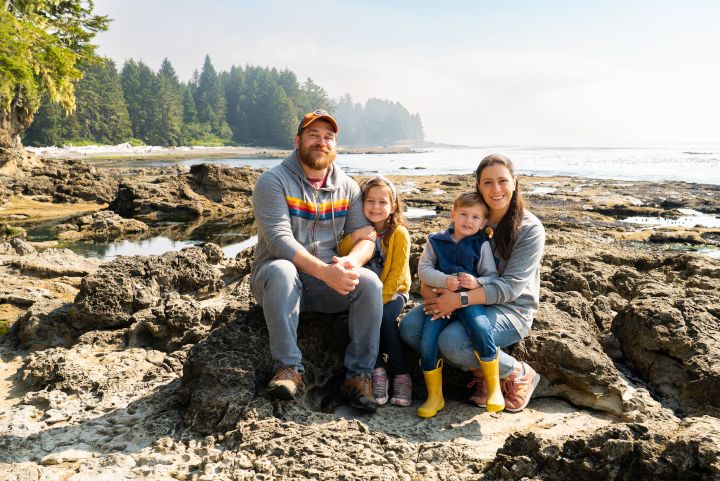 We take our holidays pretty seriously, with over-the-top handmade costumes each Halloween and DIY cakes every time there's a birthday to celebrate. We prioritize spending our time together as a family over the holidays, and you will find us at home spending quality time together – the days of crazy traveling and overloading our holiday calendar with commitments seems to be behind us.
We love to get out into the world. Far-reaching adventure is essential to who we are, and most important is having our kids along for the ride. It's all about finding corners of the world unlike ours, seeing colorful traditions and experiencing new cultures. Some adventures we've shared as a family include a month-long excursion across Iceland, Germany and Italy, touring castles and fairytale landscapes in Scotland, sailing in the Caribbean with Casey's parents and exploring the British Columbian wilderness.
Cultural Diversity
As a family, we are fully committed to embracing the cultural background of our child. We will make every effort to expose and immerse our child and ourselves in their heritage and make it a part of our family's story. Not only do we believe this is the right thing to do, we're excited to see how our child's background will make life richer and instill us with new perspectives.
We have taken classes and read books on raising a multiracial child, and we know it's a lifelong commitment to educate both ourselves and others on culture and race. In any meaningful way we can, we'll incorporate the child's background into our family – celebrate new traditions, try new foods, educate our family on relevant history, and ensure our child shares experiences with others from similar backgrounds. Our school district is one of the most diverse in our state and our child would be around others reflective of more diverse backgrounds.
We will be curious, talk openly, and if we don't know how best to answer something, we will find the answer together or speak to the right people. We will respect, honor and integrate the child's cultural background and be the best advocate we possibly can for them.
Photos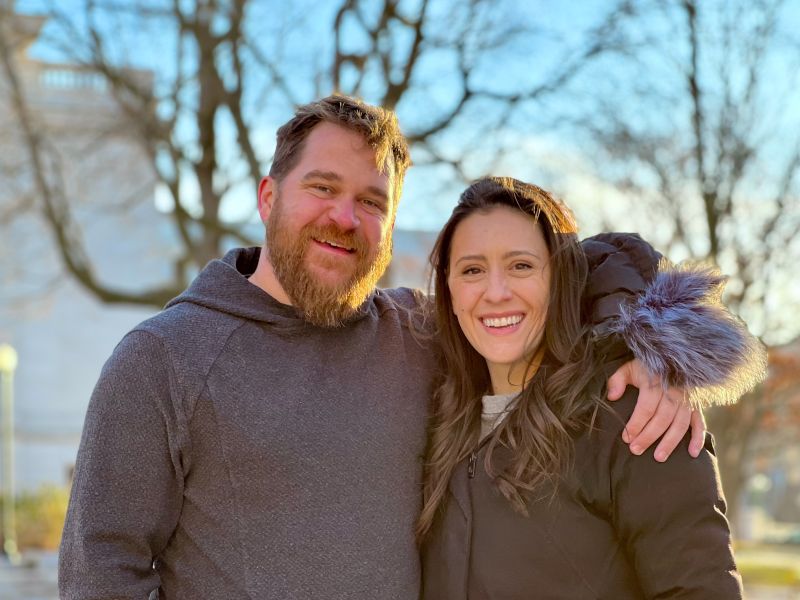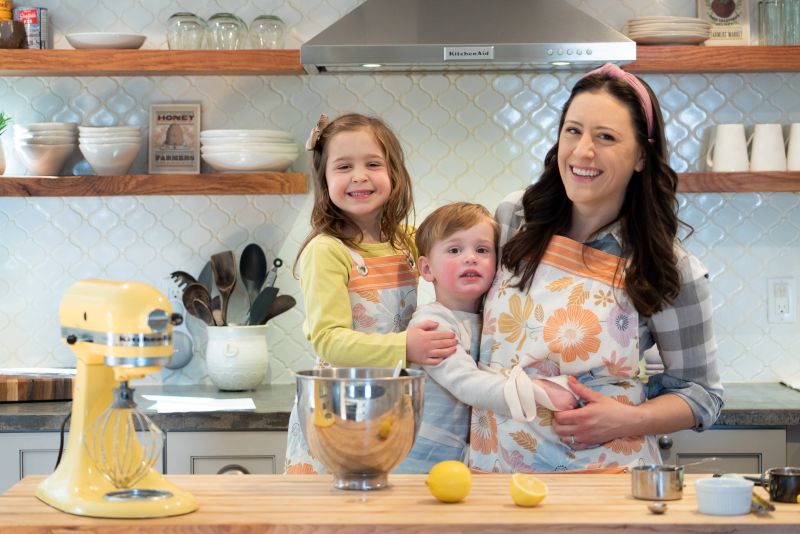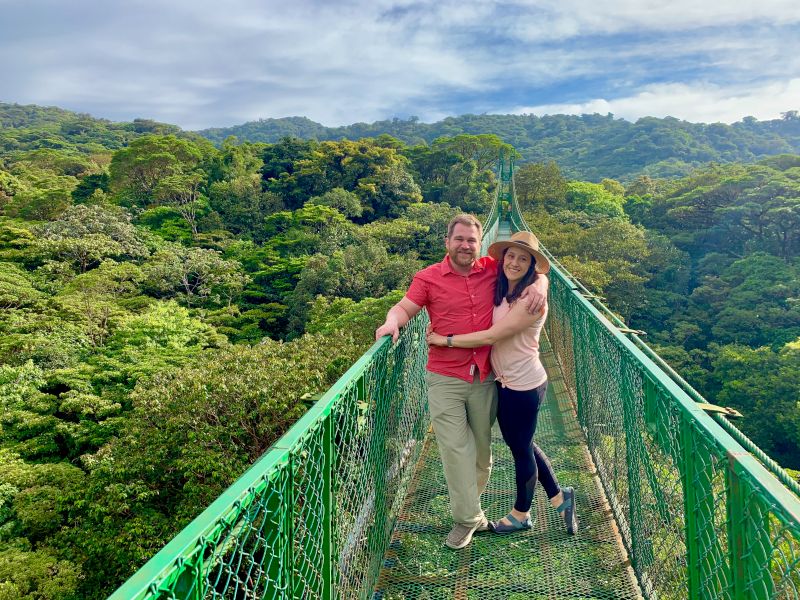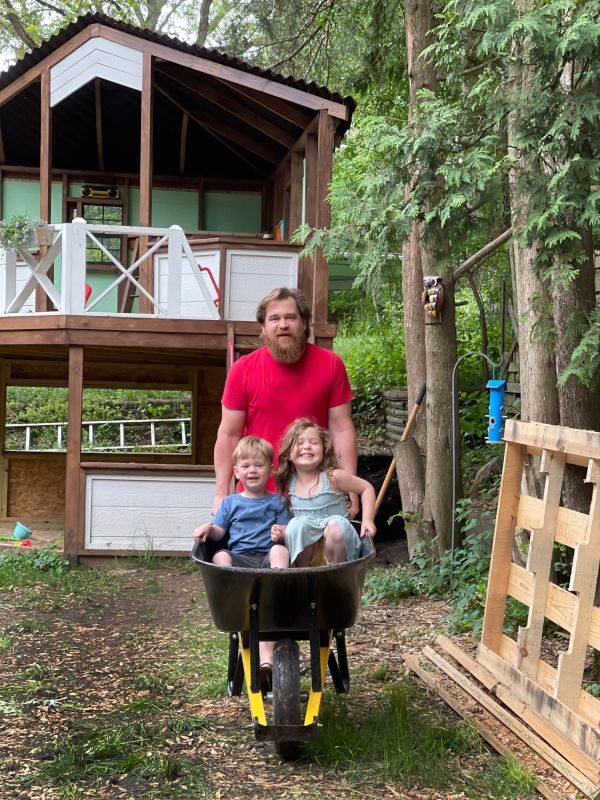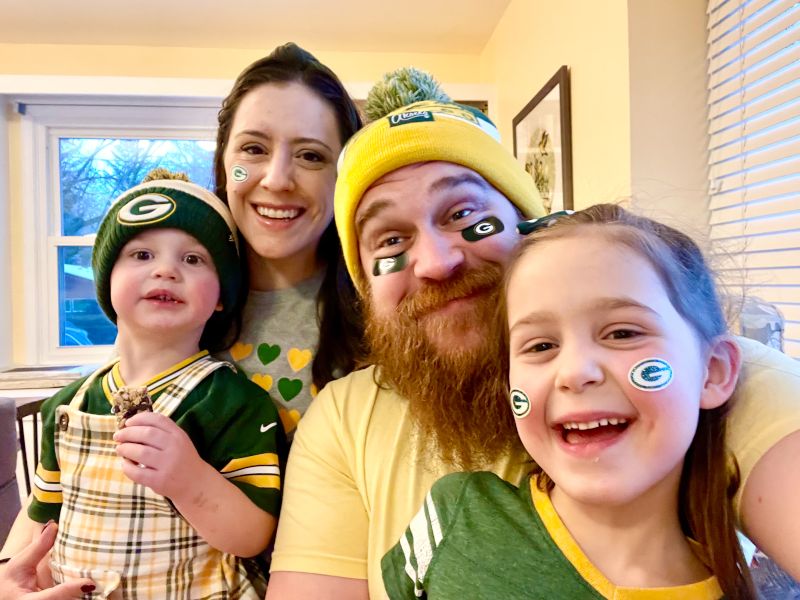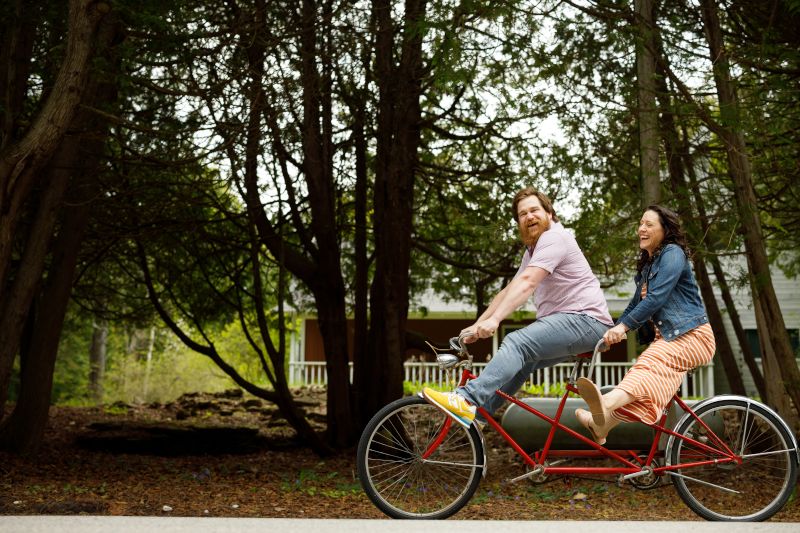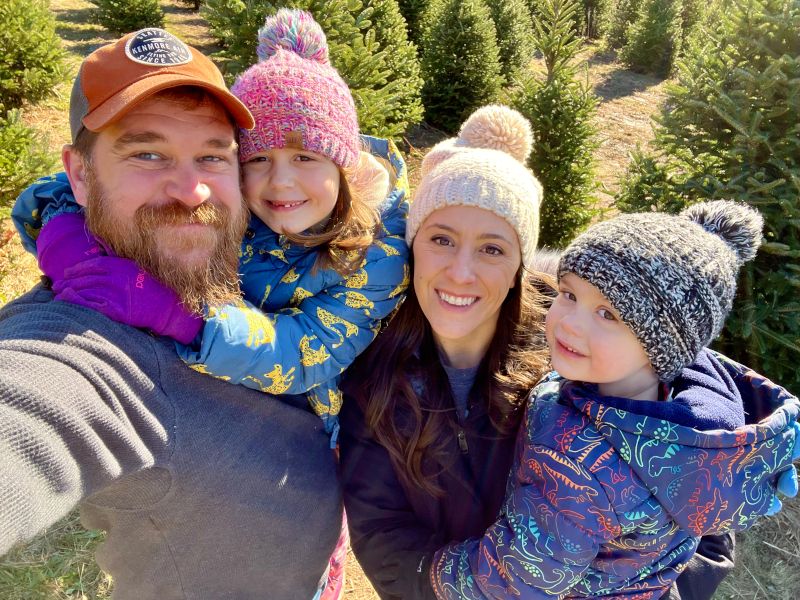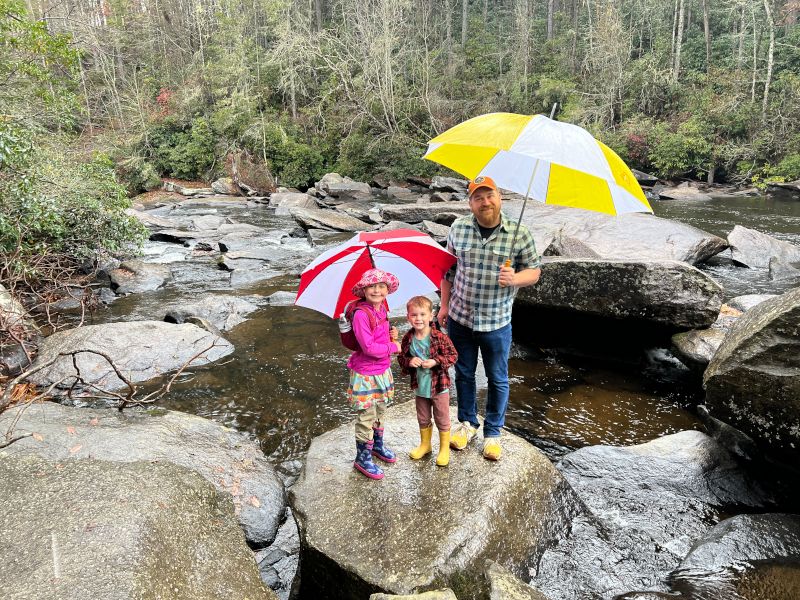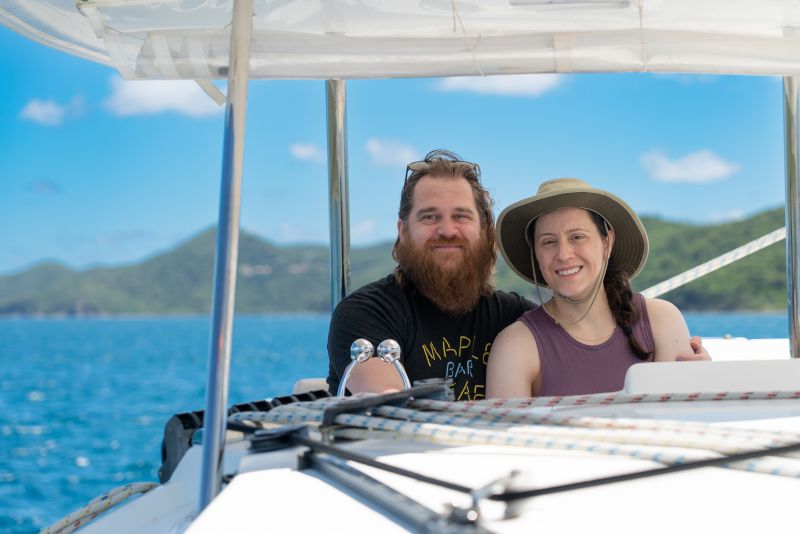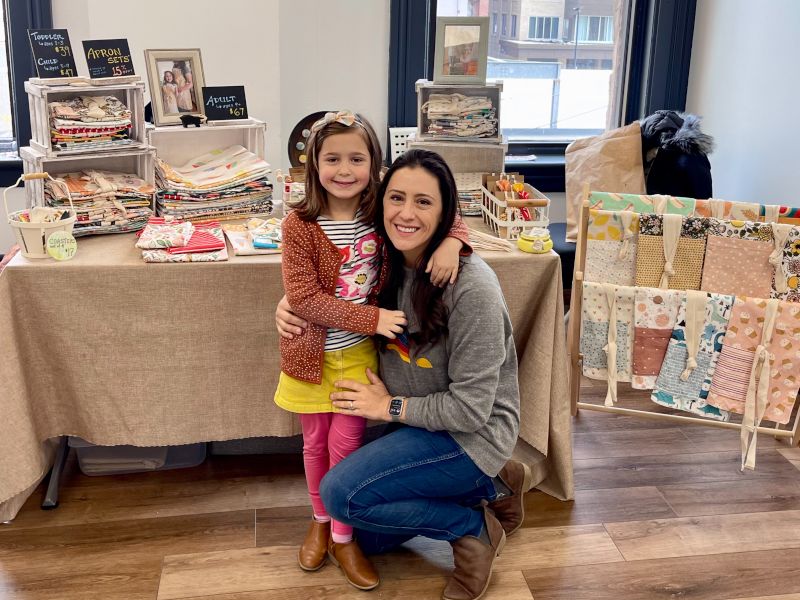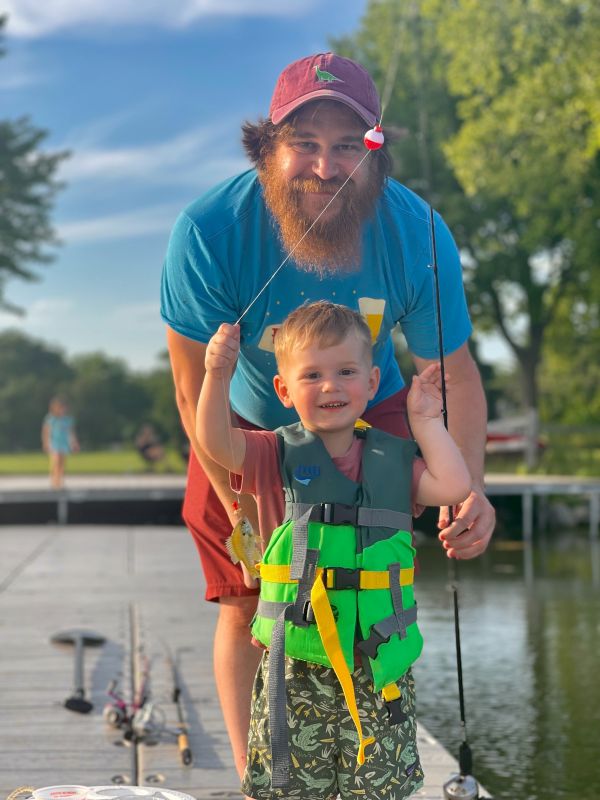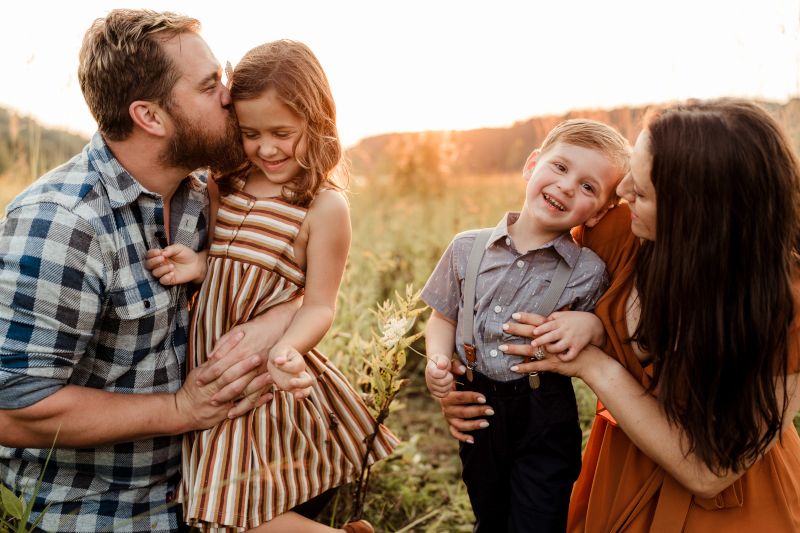 ×
1 / 12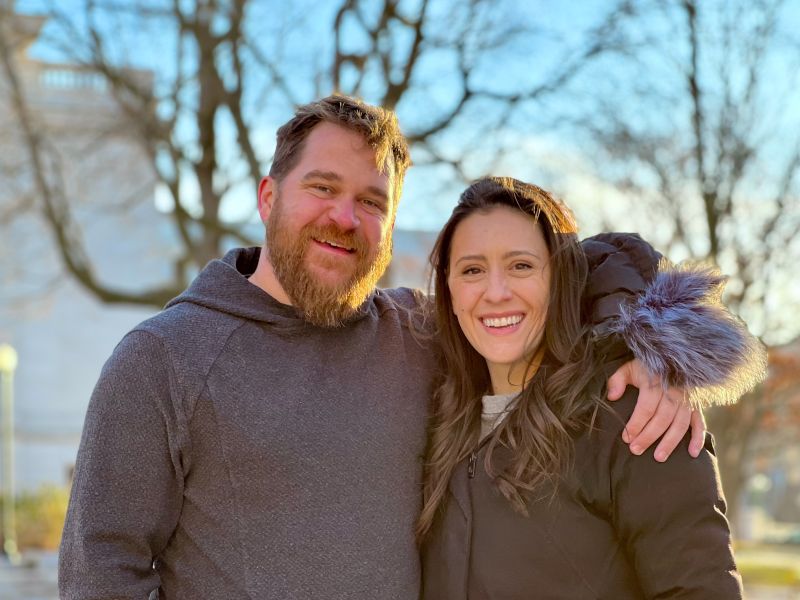 2 / 12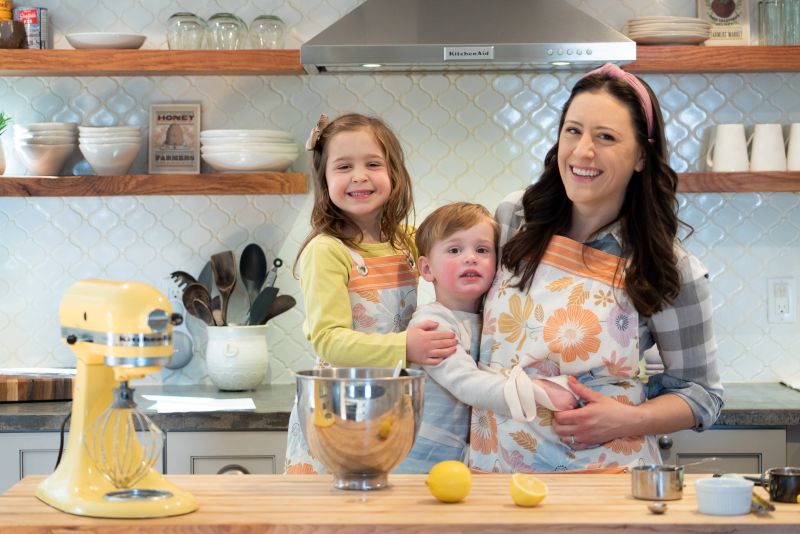 3 / 12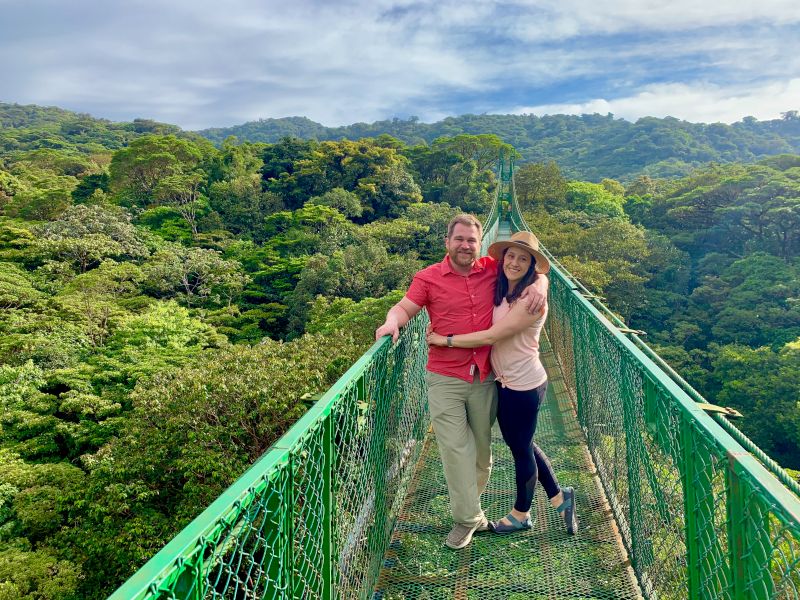 4 / 12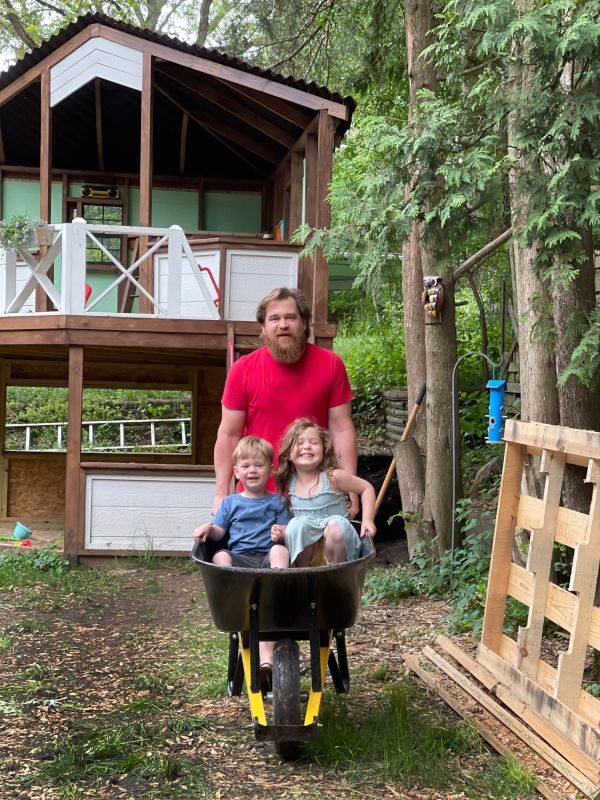 5 / 12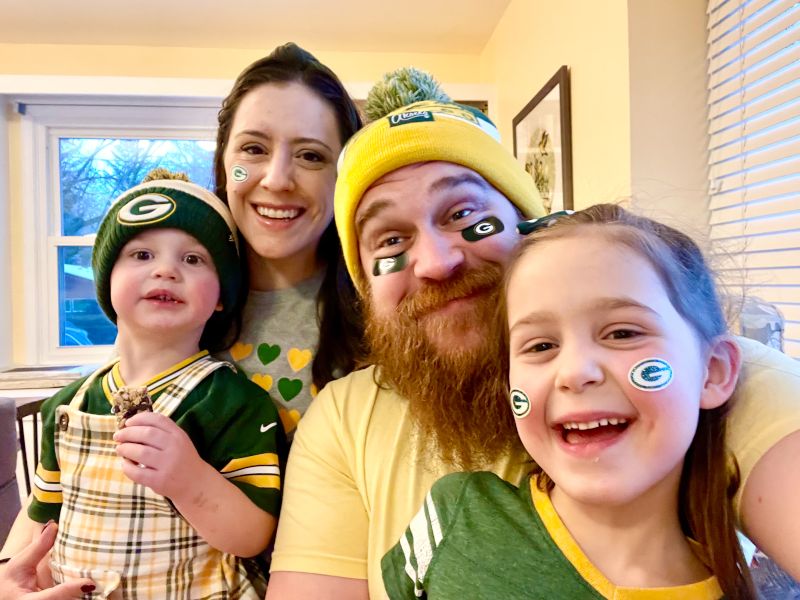 6 / 12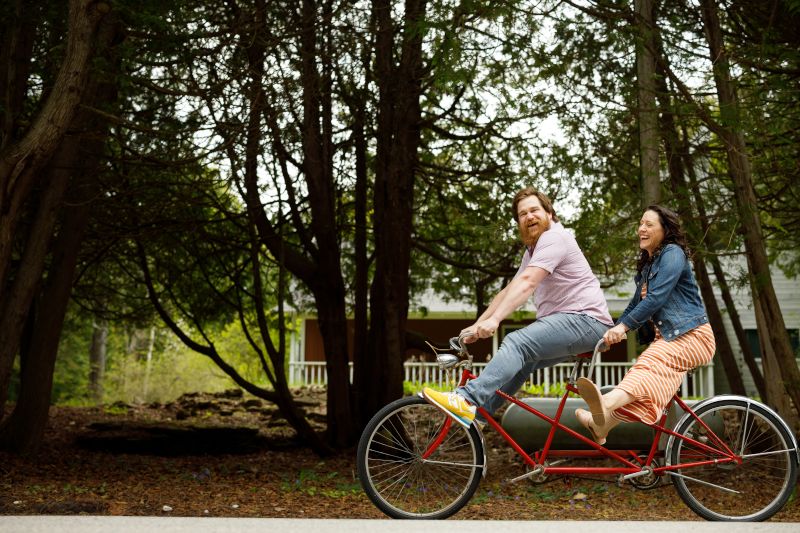 7 / 12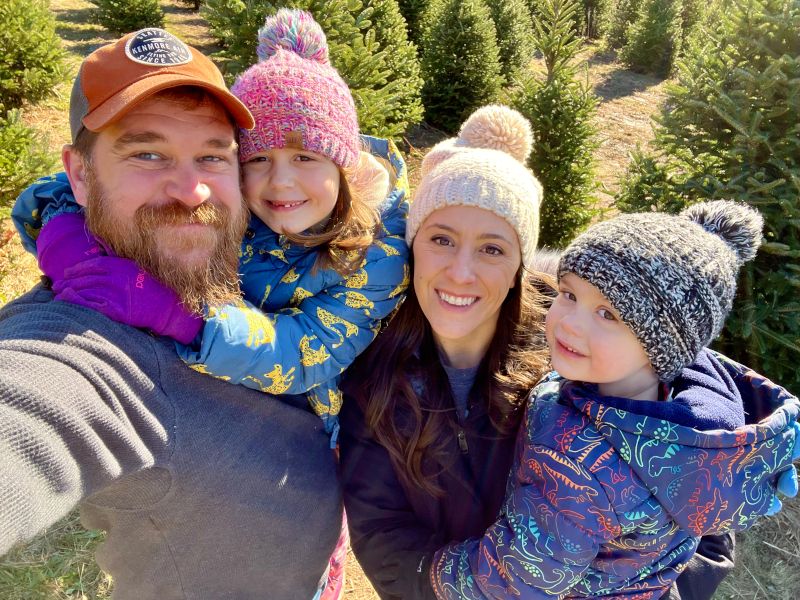 8 / 12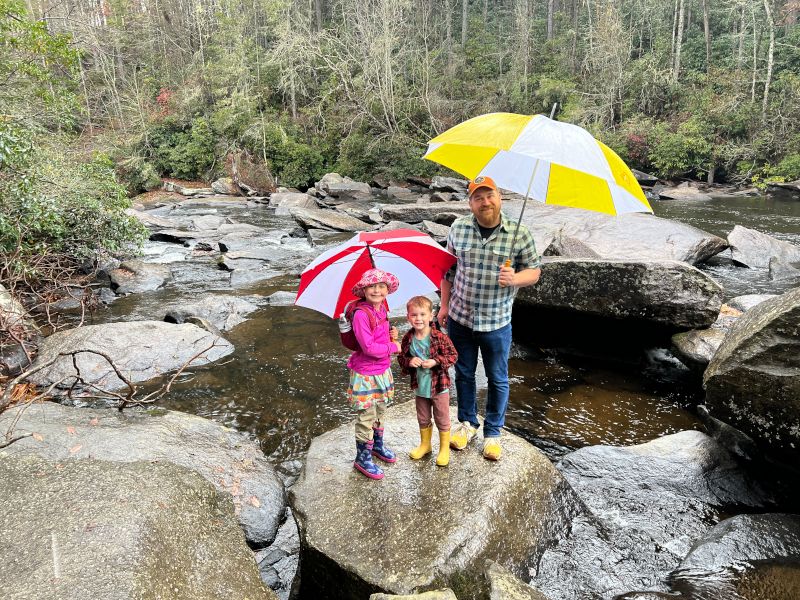 9 / 12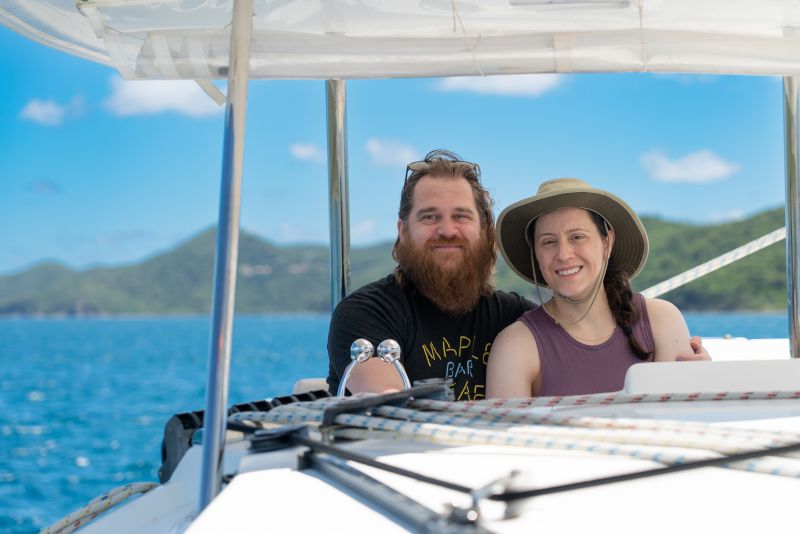 10 / 12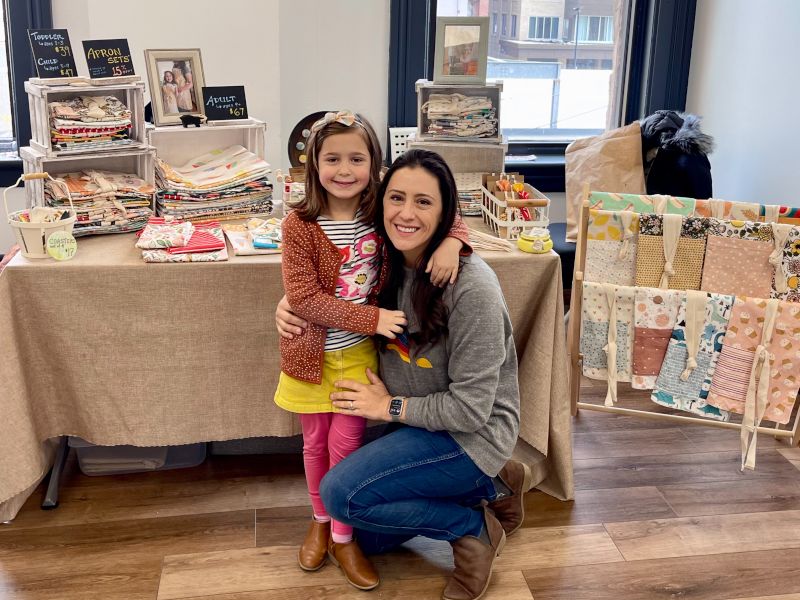 11 / 12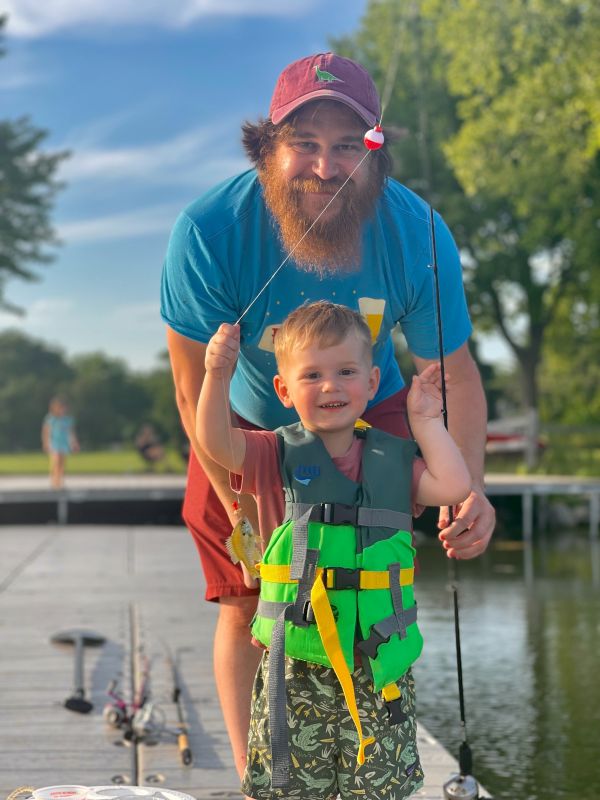 12 / 12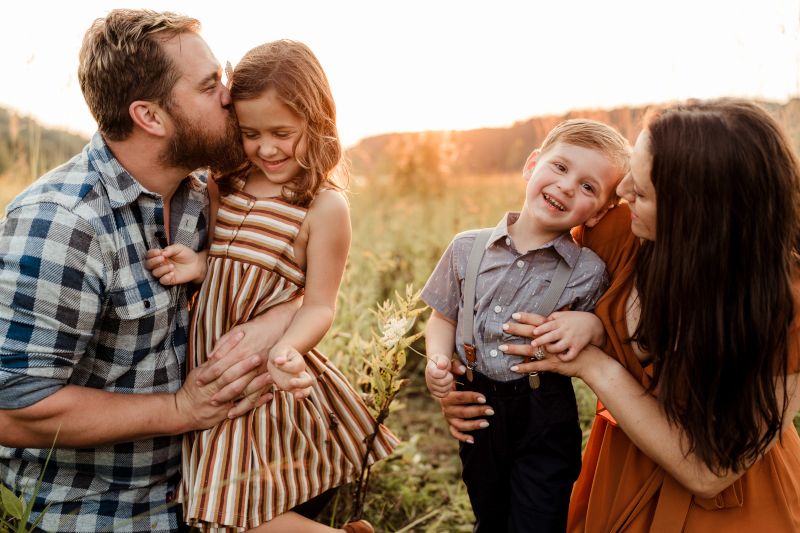 ❮
❯
Our House and Neighborhood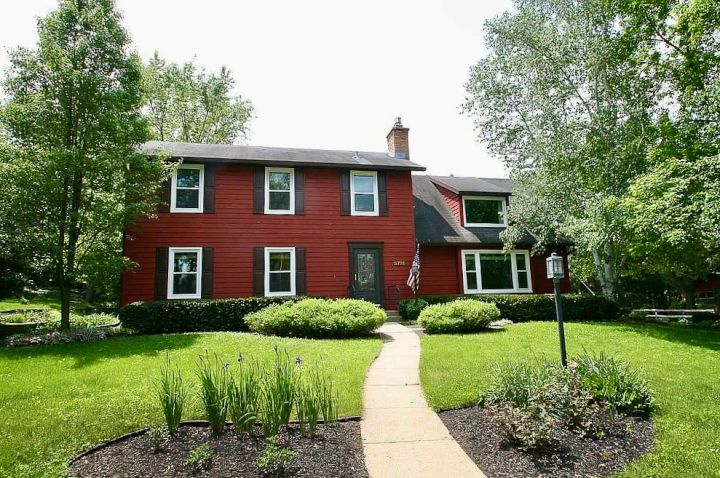 We own a five-bedroom house in a lakeside neighborhood in Madison, Wisconsin. We're a family of proud Cheeseheads, both of us born and raised in Wisconsin.
We've lived in our home for seven years and have spent that time making it our favorite place to be together. Early in the pandemic, we transformed the backyard into our family haven. Casey built a playhouse for the kids, complete with a deluxe sandbox and twisty slide. We spend summer nights around the fire pit, roasting marshmallows and watching outdoor movies on the big screen. Our favorite moments hanging out together happen there.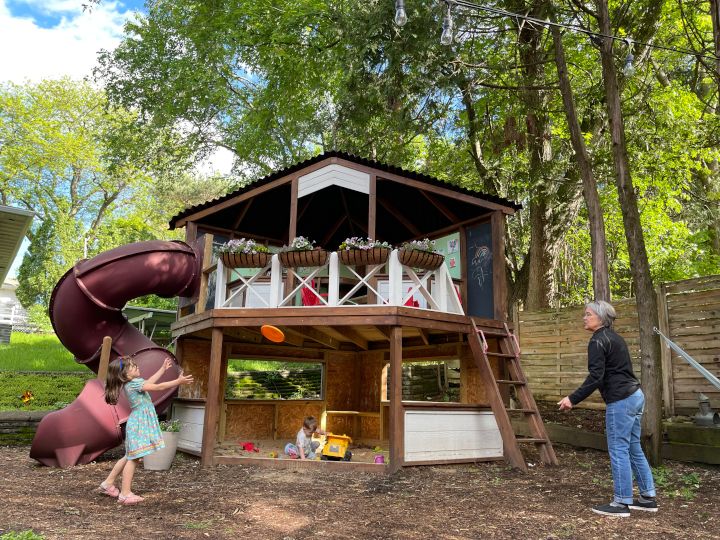 Next up on the ongoing list of house projects is a craft/sewing room in the basement, where Tara and the kids can get messy and make beautiful things together.
There's tons within steps of our home – the playground, the beach and the bike path are just down the street, and there are always young kids out and about. We trick-or-treat each Halloween with the neighborhood kids and the school bus stops right on our corner.
It's a quick drive to downtown Madison, and we're proud of our city's rich culture and food scene. There's an abundance of family-friendly activities and events, and we love exploring the Children's Museum, seeing the animals at the local zoo, and visiting the Saturday farmer's market for fresh scones.
Beyond that, Wisconsin has so much natural splendor to offer, one-of-a-kind seasonal events and – of course – trips to Lambeau Field for Packer games!
Our Extended Families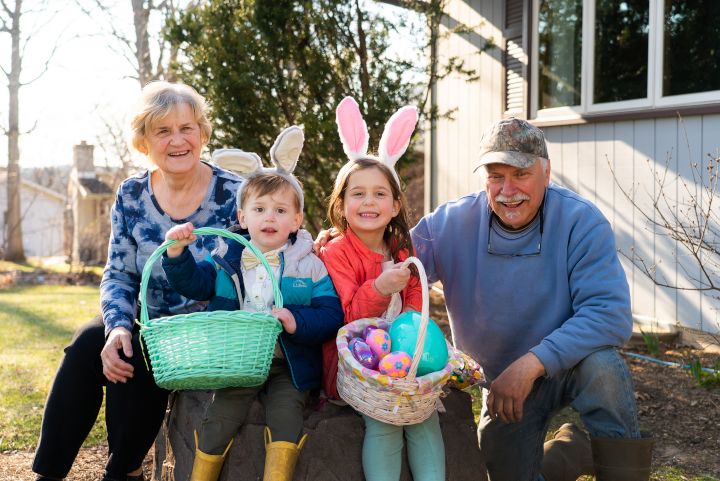 Both our families are a major source of love and provide endless support for the family.
Tara's parents live just outside of Madison in her childhood home. Surrounded by farmland and nature, it's a place where the kids love helping in the garden and exploring the big backyard. We're lucky they're nearby – they always say yes when we need a hand and often host holidays, birthdays or just an old fashioned Wisconsin "fry out."
Tara's sister and her husband have two children, close in age to Everly and Wynn, and our kids are grateful to have their cousins nearby.
Casey's parents recently moved south to the Smoky Mountains of North Carolina. We make annual trips to see them, enjoying waterfall hikes, working on art projects and riding the ATV around their property. They return to Wisconsin just as often, helping with our house and visiting our family friends.
Casey's sister and her family enjoy military life, always moving. They've lived in DC, California, Germany and Colorado but send lots of love from wherever they are. Their new spot? Sicily! We're already planning a trip to visit.
From Us to You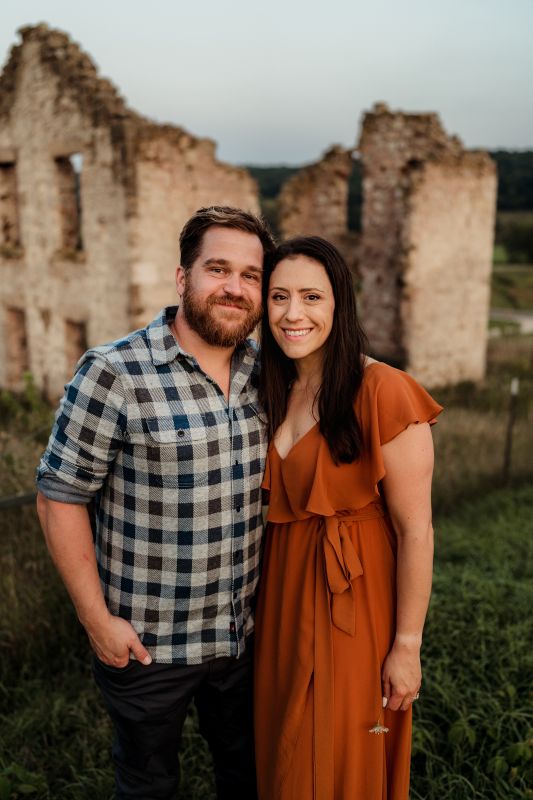 First and foremost, we would like to take this opportunity to express our respect for you.
We admire you for your courage and the love you're showing your child. We want you to come away from our profile knowing that a child brought into our family will be loved and supported in the very same way as their two older siblings, and that they will be coming into a stable home and tight-knit family with a whole bunch of love (and good times) to share.
We've been so fortunate. We have known each other for three decades, have been together for more than half of that and are coming up on our tenth wedding anniversary. We have two healthy, happy children. Our careers have given us the freedom and ability to spend time together, to travel and to provide for our kids. We have our basic needs met, love to spare and a spirited, secure and loving home life.
But after a pair of challenging pregnancies, we know adoption is the ideal way to grow our family. It's been a dream of ours since long before we started our family.
But this is about you as much as us, and our promise to you.
We promise to have the most open and communicative relationship as possible with you and your family. For us, we will share regular updates and photos via emails and letters and hope for visits over FaceTime and potential in-person reunions. We take lots (and lots) of photos, and Tara takes great pride in the in-depth, colorful photo albums that celebrate our family milestones – we would be truly happy to send hard copy albums that will bring you right into the everyday life of the child.
We promise to respect you throughout this process and the years to come. We'll honor you at every opportunity and ensure the child's birth story and background remain central to who they are. We recognize it's impossible to fathom all the factors that went into your decision, and we'll always respect it without question. We admire you for your courage and the love you're showing your child.
We promise to give the child a life full of love, warmth and possibility. Everything in our home is designed to shape confident, caring and multifaceted kids who are, above all, themselves. Every kid is different and we allow them the freedom to figure out who they are, what they love and how to become their best selves.
We come from generations of tight-knit, loving families built on honesty, communication and – most of all – loving what life has to offer. All the grandparents, aunts, uncles, cousins and close friends are here for us in every way throughout this process and are full of equal anticipation.
All of this will be given wholeheartedly to our next child, and they will be loved and supported just like their older siblings. We're so thrilled about meeting you and seeing if our lives fit with yours. This will be a journey we'll take together and we'll always be there to share updates, pick up a phone call and open our lives up to you.
Thank you from the bottom of our hearts for learning more about us. We truly can't wait to meet you!
Casey & Tara
Favorites
Actor
Sam Rockwell
Will Ferrell
Actress
Claudia Cardinale
Kristen Wiig
Animal
Sea turtles
Big cats like lions, tigers and panthers
Author
Ernest Hemingway
Jeanine Cummins
Book
A Confederacy of Dunces
American Dirt
Candy Bar
100 Grand
Reese's Peanut Butter Cups
Cartoon
Gravity Falls
Bluey
Childhood Memory
Hockey tournaments
Playing at my grandmas farm and hanging out with cousins growing up
Childhood Toy
Lego Space Monorail
My Little Pony
Children's Book
Calvin and Hobbes
Goodnight Moon
City
New Orleans, LA
Barcelona, Spain
Classic Movie
The Good, the Bad and the Ugly
The Christmas Story
Day of Week
Thursday
Friday
Dessert
Butterscotch pudding
Anything with caramel
Disney Movie
Wall-E
The Little Mermaid
Dream Car
'91 Mazda Miata
Airstream camper
Dream Job
Screenwriter
Veterinarian
Dream Vacation
Liveaboard dive trip
A tundra tour to see polar bears
Family Activity
Roasting marshmallows and hanging out by the campfire
Crafts and baking with the kids
Flower / Plant
Cactus
Daffodils
Food
Oysters
Pasta (or any Italian food)
Form of Exercise
Hockey
Running and yoga
Fruit
Banana
Mango and any type of berry
Hobby
Writing
Sewing, making clothes and costumes for the kids
Holiday
Halloween
Christmas
Holiday Song
Have Yourself a Merry Little Christmas by Judy Garland
Run Rudolph Run (one of my son's favorites to sing this year)
Holiday Tradition
DIY family Halloween costumes
Making cinnamon rolls from scratch for Christmas morning
Ice Cream
Blue Moon
Caramel sundae
Junk Food
Chips and french onion dip
Gummy bears
Leisure Activity
Watching movies
Sewing and listening to podcasts
Magazine
National Geographic
Real Simple
Memory with a Child
Everly hiking up a volcano in Iceland right after she learned to walk
The magic of Christmas with small children
Memory with Spouse
Yelling "I love you, Tara" out the school bus window in middle school
Safari and hot air balloon ride in Tanzania
Movie
The Blues Brothers
Step Brothers
Movie Munchie
Milk duds
Popcorn
Movie Quote
"Come on ramblers, let's get ramblin'."
Did we just become best friends? Yep!
Musical
The Book of Mormon
Cabaret
Musical Group
Otis Redding
Counting Crows
Nursery Rhyme
Goodnight Moon
Twinkle, twinkle little star
Olympic Event
Curling
Gymnastics or ice skating
Personal Hero
Quentin Tarantino
Ruth Bader Ginsburg
Play
The Iceman Cometh by Eugene O'Neill
Inherit the Wind
Poet
John Keats
Pablo Neruda
Quality about my Spouse
Put-togetherness
He's an amazing dad, he loves spending time with our children and does so much to teach them and keep them curious about the world around them
Quote
Most folks are about as happy as they make up their minds to be. - Abraham Lincoln
You can't stop the waves but you can learn to surf
Restaurant
Cafe Du Monde
Anything mexican, tex mex or italian
Sandwich
Shrimp Po' Boy
Fried egg slammer
Shopping Store
Used Record Store
Target
Song
(Sittin' On) The Dock of the Bay
A Long December by Counting Crows
Sport to Play
Hockey
Soccer
Sport to Watch
NFL Football
NFL Football
Sports Star
Alexander Ovechkin
Brett Favre
Sports Team
Green Bay Packers
Green Bay Packers
Subject in School
Creative writing
Art and reading
Superhero
Raphael (Ninja Turtle)
Wonder Woman
Thing to Cook
Jambalaya or my signature Voodoo chicken wings
Cast iron pizza
Time of Day
Late evening
Bedtime and story time with the kids
Tradition
Carrying forward the name "Clarence" in our family (Casey is Clarence the V)
Brainstorming and making family Halloween costumes
TV Show
Freaks and Geeks
Saturday Night Live
TV Show Character
David Brent (from the UK version of The Office)
Michael Scott from The Office
Type of Music
Soul
Indie folk
Vacation Spot
Costa Rica
Beach vacations
Video Game
Contra
Big Buck Hunter
Get in Touch
Provide more information, so American Adoptions can connect you with this family.
---