1-800-ADOPTION
Thank you for viewing our profile
If you would like to learn more about us, please call 1-800-ADOPTION (2367846), fill out the form at the bottom of our on-line profile page, or email us at bp_information@americanadoptions.com.
To revisit our on-line profile page and view our profile video at American Adoptions, simply use your mobile phone to scan the QR code on the right. We are looking forward to hearing from you!
Christian & Josie
We are very excited to become parents! Thank you for taking the time to consider us as potential parents for your child. We have spent the last 20 years serving our country in the Army and are excited to start a family. With are Army careers coming to an end, we look forward to retirement and settling down in one place to raise a family. We have so much love to give.
About Us
Job
U.S. Army - Deputy Director of Emergency Services
U.S. Army - Human Resources Director/Future Stay-at-Home Mom
Education
Bachelor's Degree in Criminal Justice
Master's Degree in Security Management
Relationship
Legally Married
Our Family Dream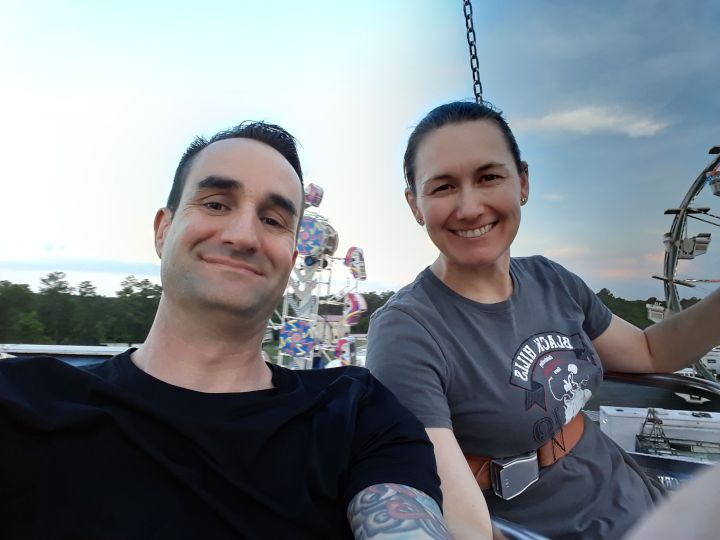 With both of us being able to retire from the Army in the next three years, we look forward to being able to spend a lot of quality time with this child! We plan to retire in Florida. We want to have at least five acres with a house, a shop large enough to support Christian's car hobby, and plenty of room to host events for family and friends.
We also look forward to being able to travel whenever we want. We both enjoyed traveling to visit family and friends as we were growing up, and we look forward to being able to provide those same experiences for this child.
We will provide this child a safe loving home to grow up in. We look forward to providing this child endless opportunities to learn and grow in an environment filled with encouragement and support.
Our Leisure Time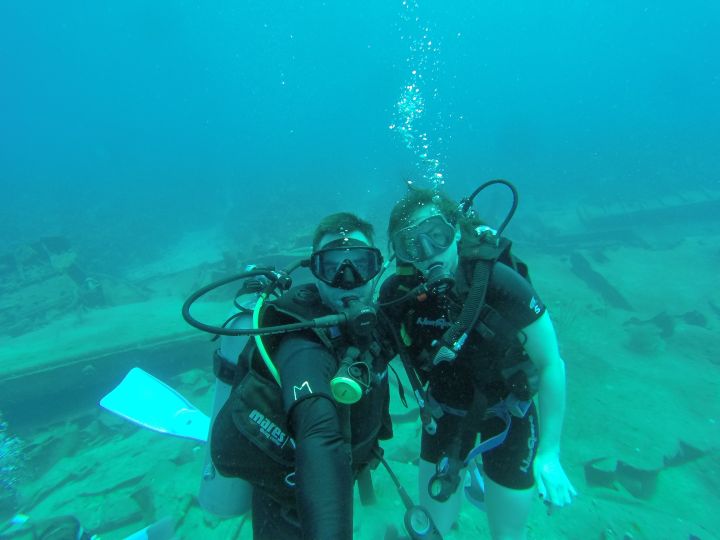 We both enjoy a variety of activities in our leisure time. Christian enjoys working on classic cars and building things. He can work with wood, metal, electronics, and just about any material to fabricate or repair anything. He is currently working on repairing a 1964 Ford pick-up.
We love spending time in the great outdoors. We are certified scuba divers and try to go diving at least once a year. One of our favorite activities is taking our dogs, Oliver (Black Lab mix) and Sydnee (Blue Heeler), to the lake for a hike and a swim. Christian has hiked over 180 miles of the Appalachian Trail and takes any opportunity to be outside when it is warm.
Josie is a runner and loves doing fun runs with Oliver. In addition to a love the outdoors, Josie enjoys relaxing activities such as cross-stitching, cooking, and reading. She also loves hosting events for family and friends.
How We Met
We met in Oklahoma while attending an Army school in August 2006. Josie had just graduated from West Point and Christian had just graduated the University of South Florida. While we met in Oklahoma and had our first very short conversation, we did not start dating until a few months later when we were in Missouri for another Army School. We continued to date for another year while Christian was serving in South Korea and Josie was in Germany. We got to know each other over Skype calls. Christian even flew to South Dakota to spend time with Josie before she deployed to Iraq. In 2008 while Josie was visiting South Korea, we decided to elope and get married at the U.S. Embassy in Seoul. Exactly one year later we had a wedding ceremony in Florida for our family and friends to attend.
Photos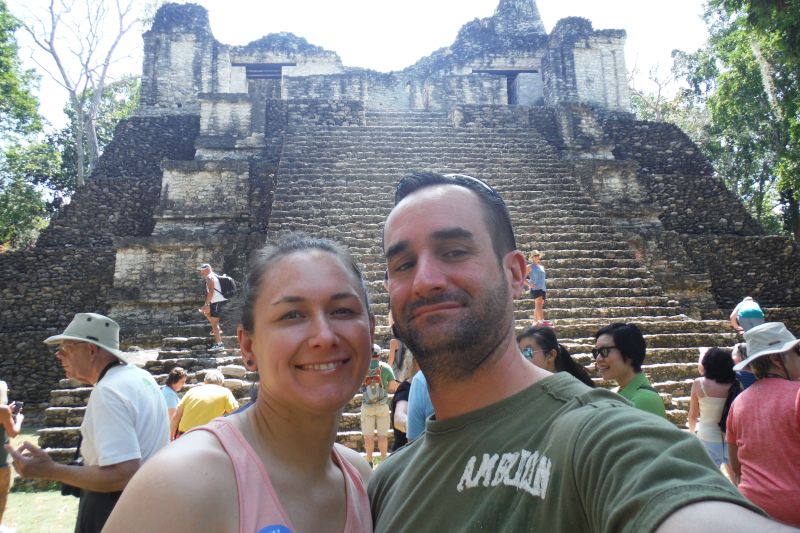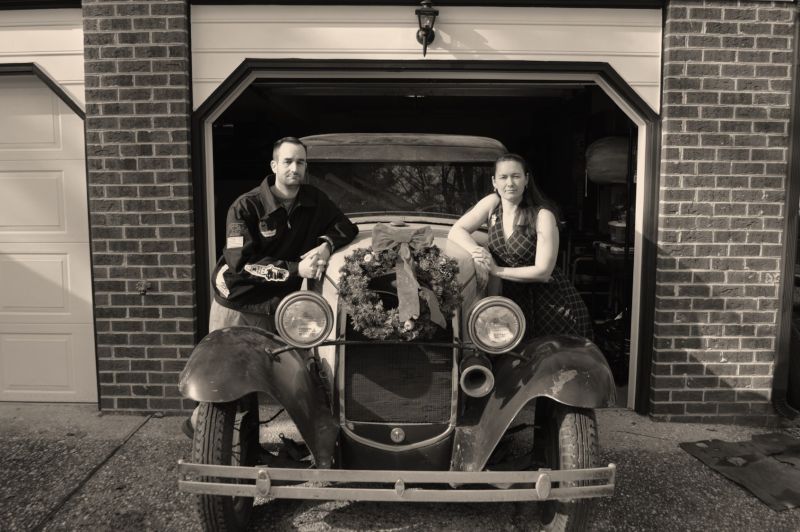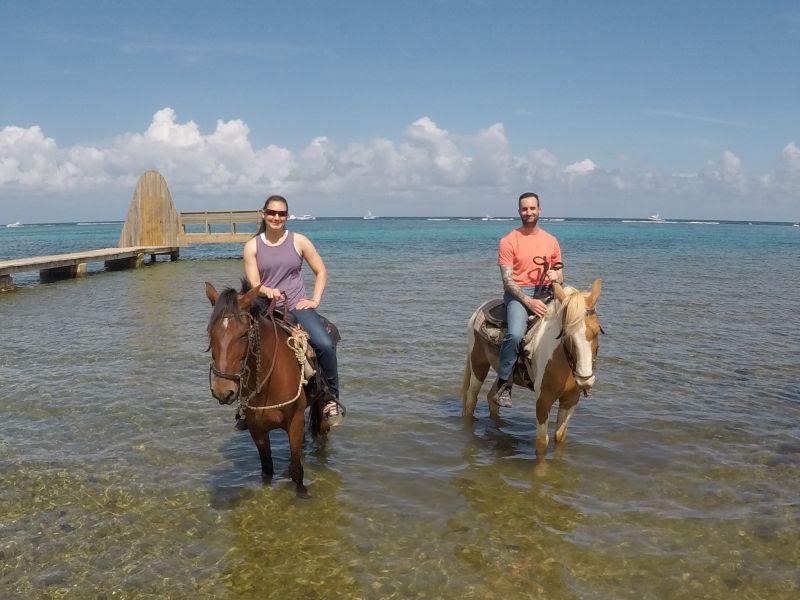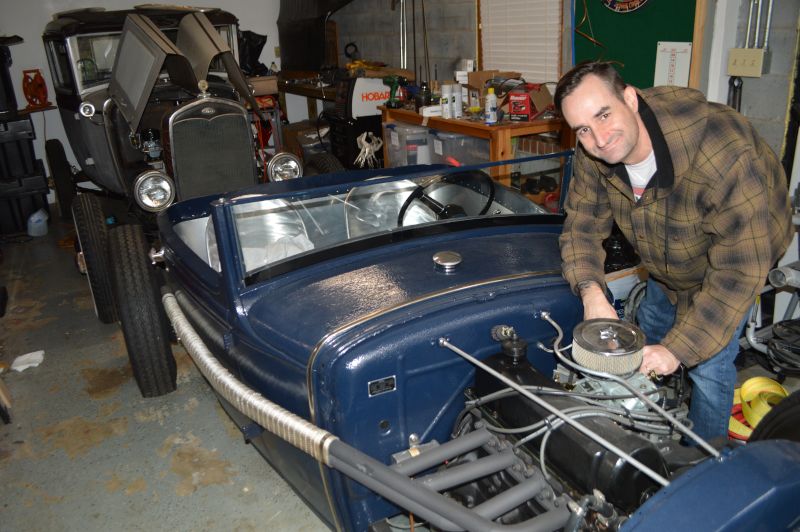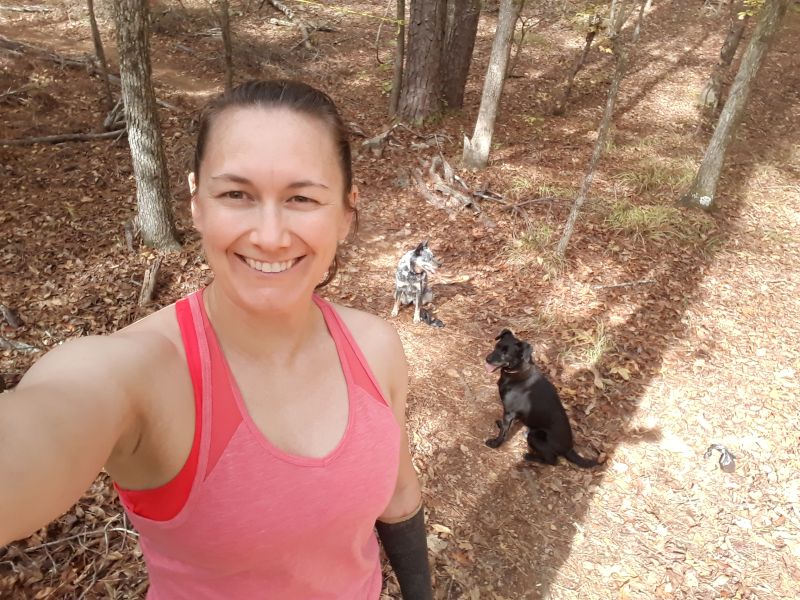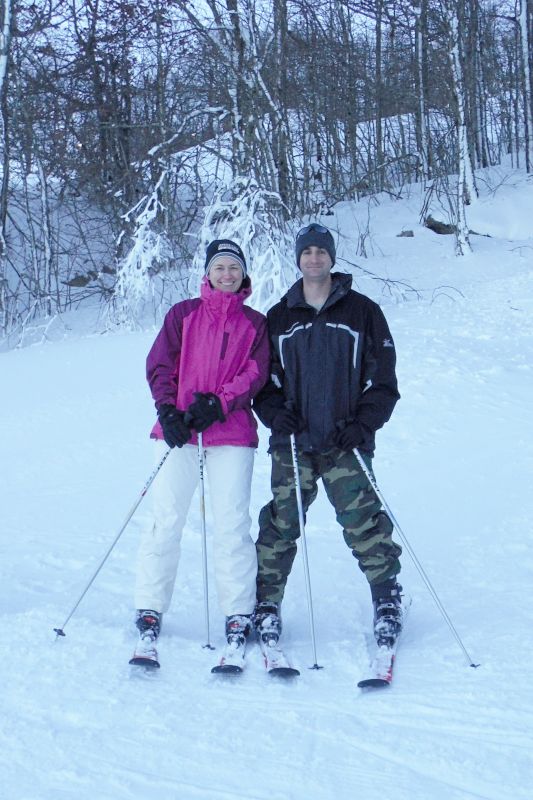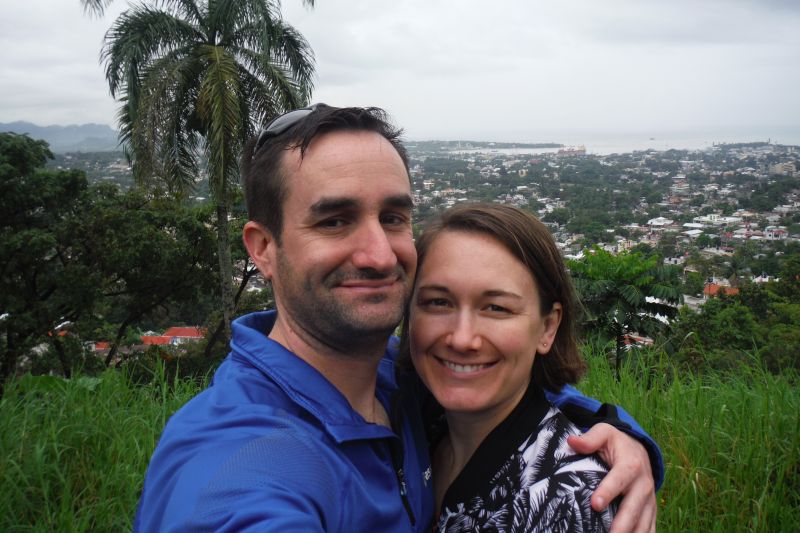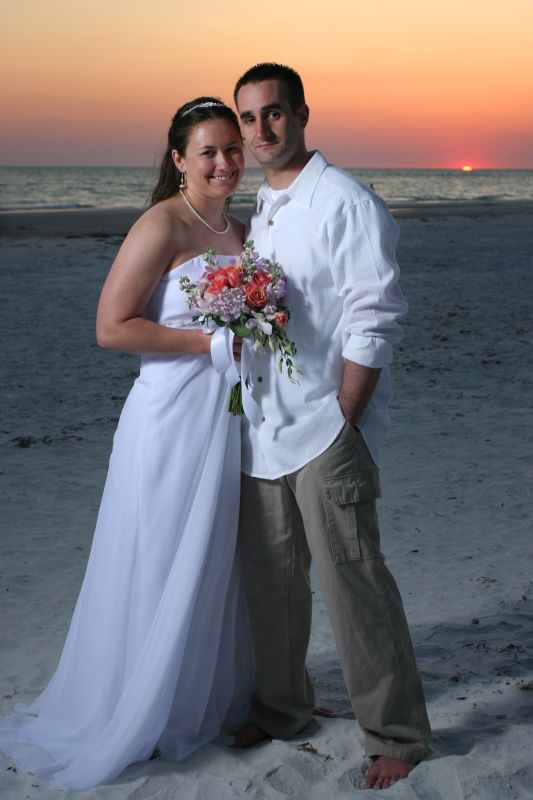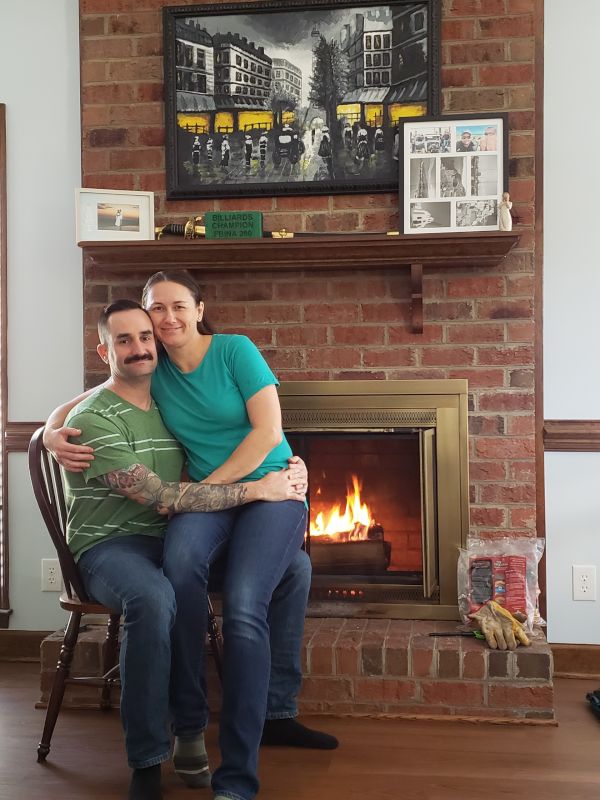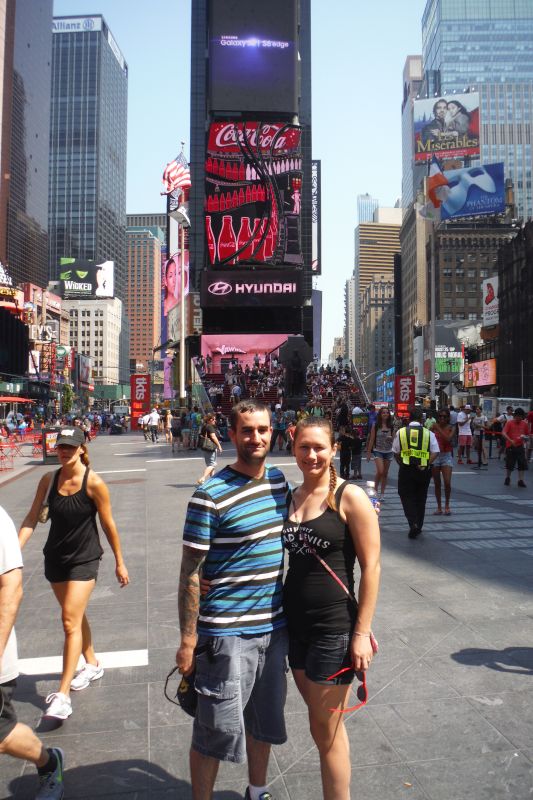 ×
1 / 12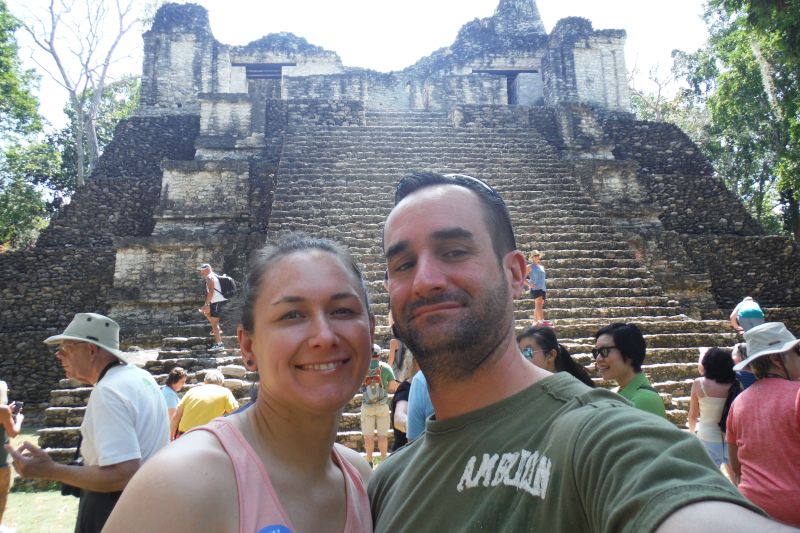 2 / 12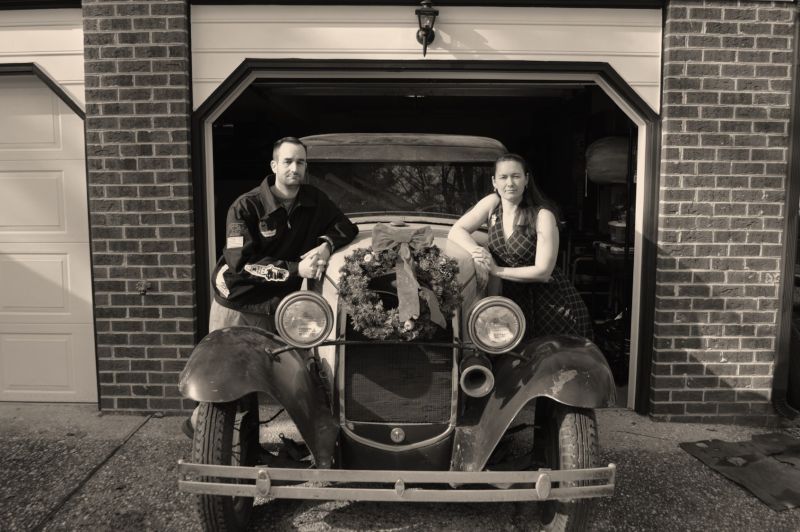 3 / 12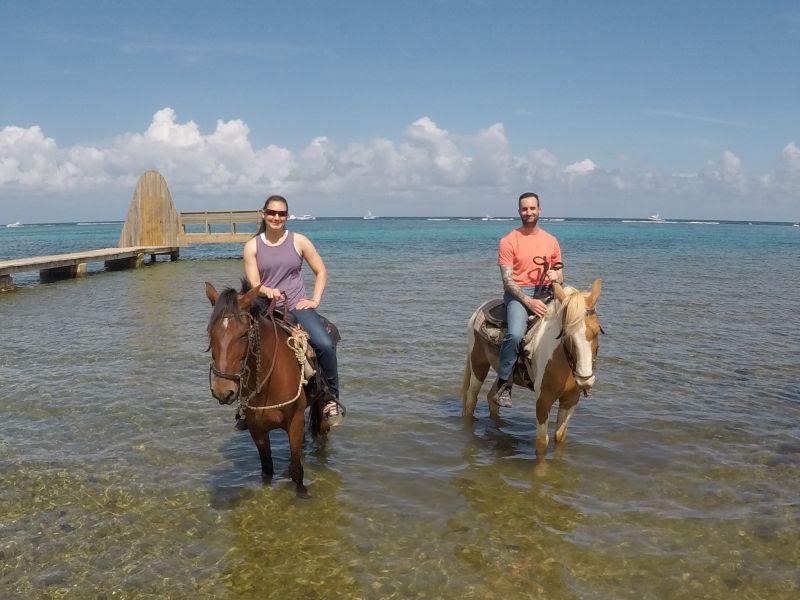 4 / 12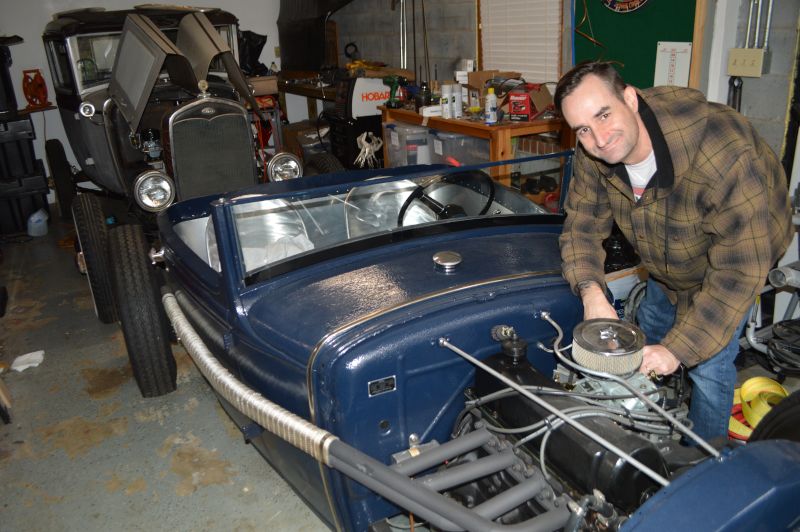 5 / 12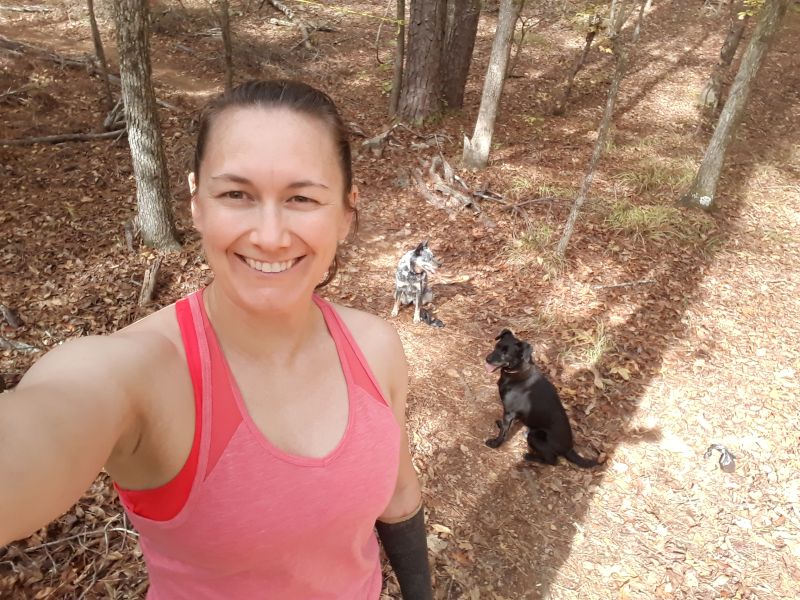 6 / 12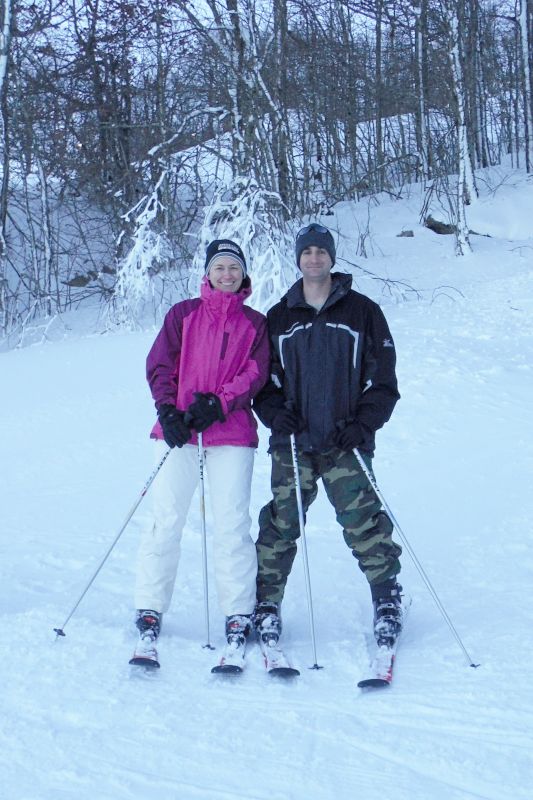 7 / 12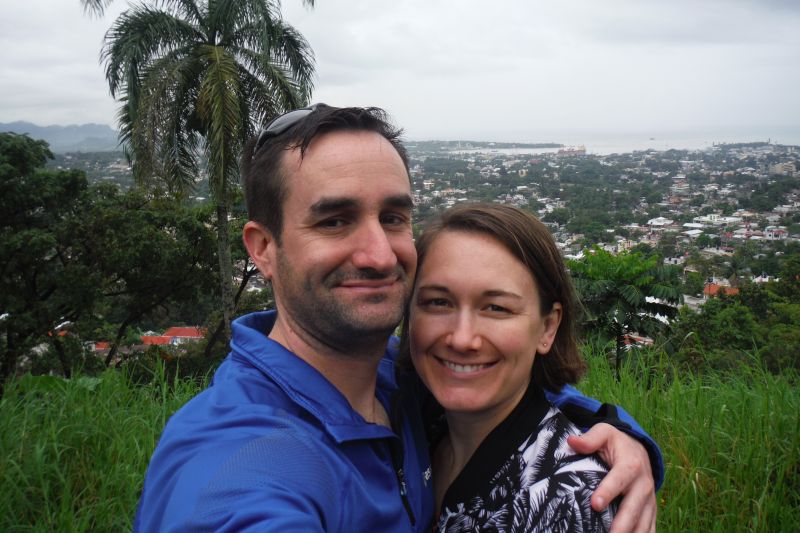 8 / 12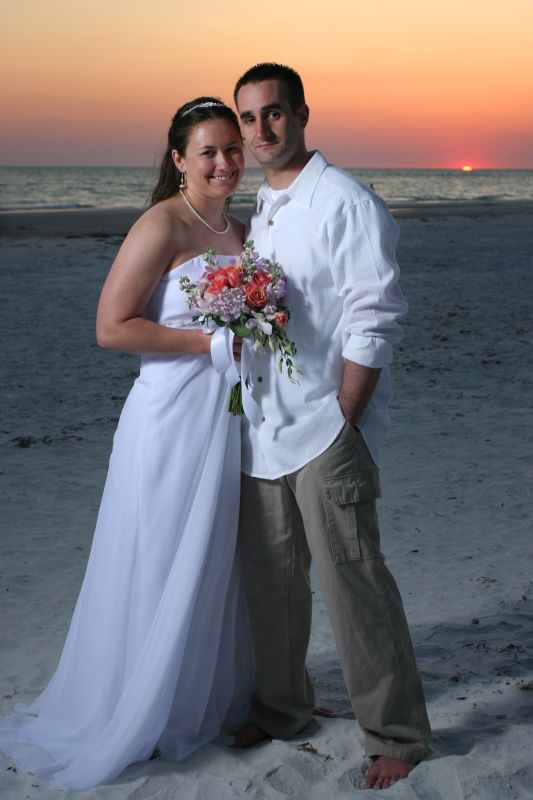 9 / 12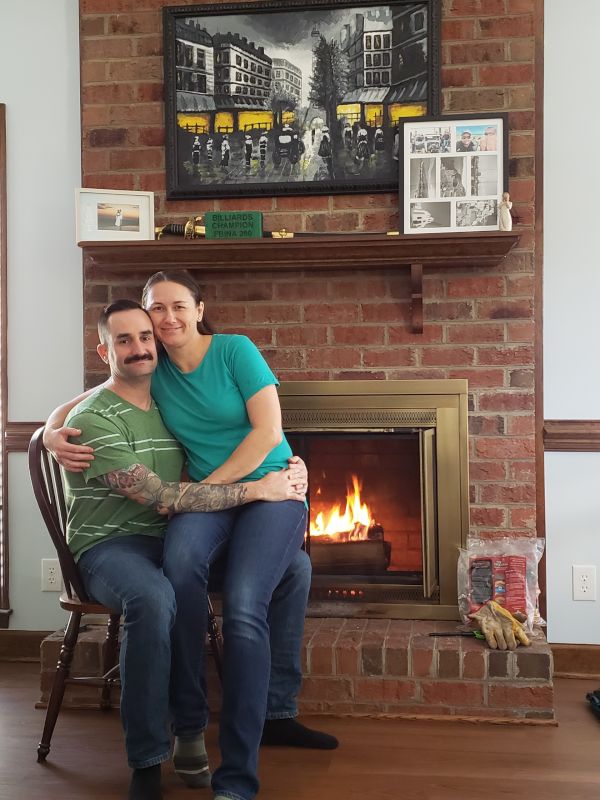 10 / 12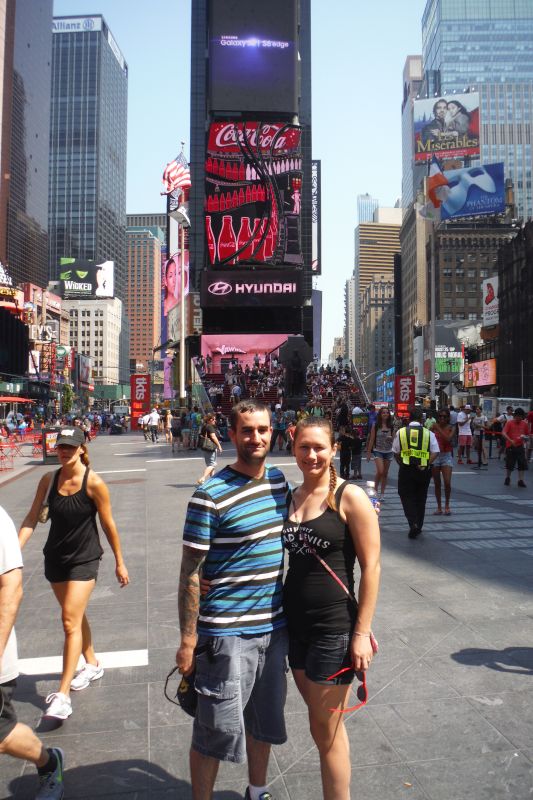 11 / 12
12 / 12
❮
❯
Our House and Neighborhood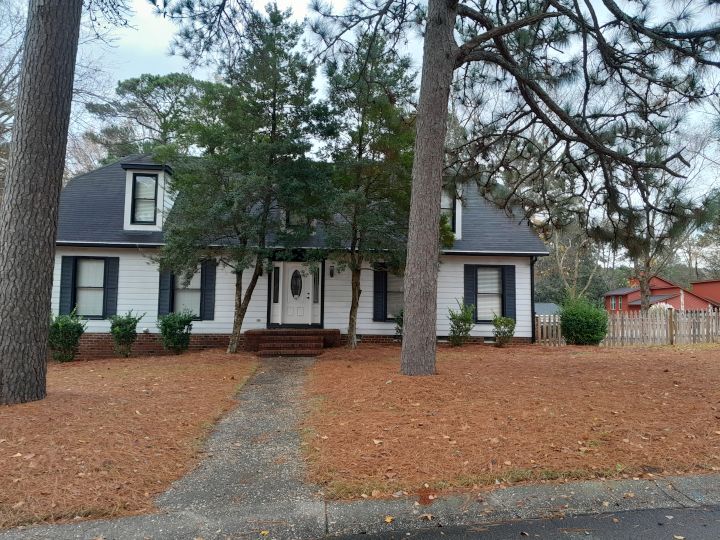 We live in a 40-year-old neighborhood in Fayetteville, North Carolina with a lot of large trees and low traffic streets.
Our home is on a cul-de-sac that offers plenty of peace and quiet. It has spacious rooms that allow us to host friends and family often. The den is our favorite room because of the fireplace. It is a great place to hang out and enjoy a good meal, conversation, or play games.
There are two 70-foot pine trees in our front yard and several 40-foot trees that offer plenty of shade around the property. The first thing we did after we moved in was put up a fence so our dogs could enjoy time outside while we are at work.
Our neighbors are wonderful people, and we enjoy a well-established community. There are multiple schools, a park, and a library within two miles of our home.
Our Extended Families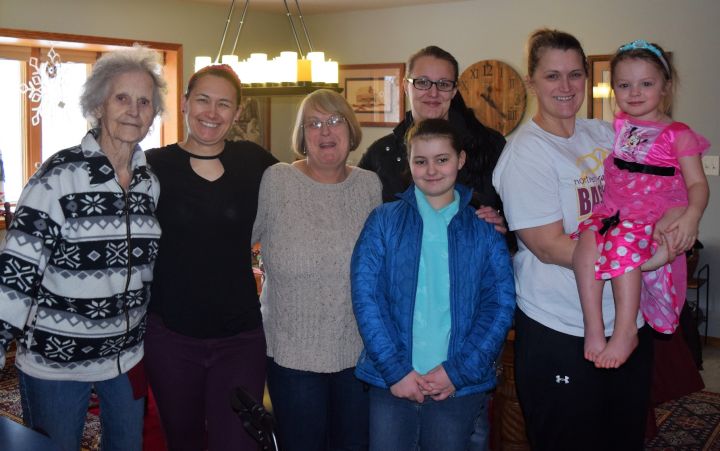 We both come from families who are very supportive of our decision to adopt.
Josie grew up in South Dakota with her parents, two sisters and one brother. She was surrounded by extended family including grandparents and numerous aunts, uncles and cousins.
Christian was raised in Louisiana and Florida with his parents and older brother, Nick. He also has two half-siblings. We both grew up very close to all our siblings.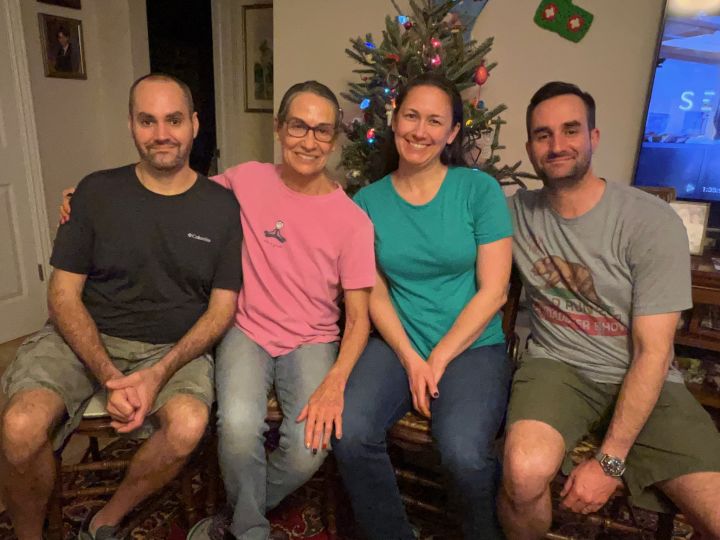 Growing up, we both enjoyed celebrating holidays with family and traveling to spend time with extended family. Christian spent many summers and holidays with extended family in Florida, Mississippi, and Texas. For Josie, that usually meant going to Grandma's house.
One of our favorite holiday traditions is a gingerbread house competition. This was started two years ago by Josie's younger sister, Samantha, and has expanded to include Christian's family. Our Christmas morning includes a zoom call with family members unable to participate in person. When we are not able to make it home for the holidays, we spend them with the friends we have made in the Army. These friends have become like family and are also supportive of our decision to adopt.
From Us to You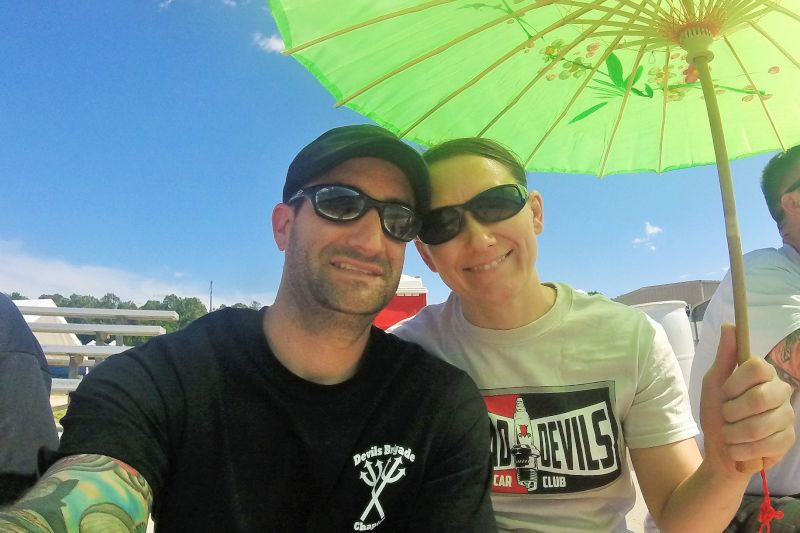 Thank you for taking the time to learn more about us. We are truly grateful that you are considering us as potential parents for your child. We can only image how difficult this decision is for you and we promise that if you choose us we will give your child a safe, loving, and nurturing home.
We have been married for 14 and half years and love the life that we have built together. We met in the Army during our initial officer training 17 years ago. After a year and a half of dating we were married in April 2008 in Seoul, South Korea. In the early years of our marriage we focused on getting to know each other even better, traveling, and our Army careers. While we knew that we wanted to have a child we also knew we wanted to wait until we were closer to being able to retire from our Army careers. This was important to us because we wanted to ensure that we would be able to be there for as many birthdays, holidays, and important school events as possible. We also wanted to minimize the number of moves that we would have to put our child through.
In 2017, we decided the time had come to expand our family, and we started trying to have a child. After failing to conceive on our own and two rounds of failed in-vitro fertilization (IVF), we knew that adoption was our answer. We took a couple of months to ensure that we had come to terms with not being able to have a biological child before we started the adoption process. Filling out the home study paper work and developing our parent profile has only increased our excitement about the adoption process. With each passing day, we are one step closer to achieving our dreams of becoming parents.
Our families and friends are very supportive of our decision to adopt. Christian's mom, Linda, and older brother, Nick, live in Florida. Josie's parents and siblings live further away in South Dakota. We have many friends who live in the local area, and Christian has cousins who live a couple of hours away in Kentucky and Virginia. They are all excited for us to add to the family by adopting a child.
Both of us are in the last few years of our military service and are looking forward to retirement. We plan to spend as much time with our friends and family as possible, and we would love for your child to be part of that future. We look forward to providing your child endless opportunities to learn and grown in an environment filled with encouragement and support. Josie has already submitted her retirement paperwork and is looking forward to being a stay-at-home mom while Christian finishes his last few years of military service.
We will share with you your child's growth and experiences through photos, letters, and emails if desired. We promise to always present you in a positive light to your child because without you we would not be able to be parents.
Regardless of what you decide, know that we are praying for you and the little one.
Christian & Josie
Favorites
Actor
Ryan Reynolds
Ryan Reynolds
Actress
Allison Brie
Drew Barrymore
Animal
Duck Billed Platypus
Dog
Book
Adventures of Huckleberry Finn
Cartoon
Hanna-Barbera Wacky Races
Rainbow Bright
Childhood Memory
Climbing in the backyard trees and exploring
Going on road trips with my Grandma and cousins.
Childhood Toy
Red Metal Fire Truck
Bike
Children's Book
Where the Wild Things Are
Oh, The Places You'll Go.
City
Kansas City, MO
Wiesbaden, Germany
Classic Movie
Fone in 60 Seconds (1974)
The Wizard of Oz
Dessert
Cheesecake
German Chocolate Cake
Disney Movie
John Carter
CoCo
Dream Car
Ferrari F40
1964 Ford Mustang Convertible
Dream Job
Retired
Stay at home Mom
Dream Vacation
Scuba Diving in Belize
Family Activity
Going for walks
Hiking with the dogs
Form of Exercise
Walking
Hiking
Hobby
Building Things
Cross Stitching
Holiday
Halloween
Halloween
Holiday Song
Monster Mash (1962)
Jingle Bell Rock
Holiday Tradition
Building Gingerbread Houses
Gingerbread House Competition
Ice Cream
Vanilla
Ben and Jerry's Half Baked
Leisure Activity
Watching Netflix
Reading
Magazine
Hotrod
Runner's World
Memory with a Child
Celebrating my niece's third birthday at Disney World with her and her mom.
Memory with Spouse
The day we got engaged
The day we got engaged. We had to run to the top of Nam Mountain to make our dinner reservation in the Seoul Tower.
Movie
Princess Bride
Big Daddy
Movie Munchie
Milk Duds
Popcorn with Milk Duds
Movie Quote
You're gonna need a bigger boat
Talk to me Goose.
Movie Type
Action/Thiller
Comedy
Musical
Rocky Horror Picture Show
Sweeney Todd
Musical Group
Nirvana
Guns N' Roses
Nursery Rhyme
Wheels on the bus
Itsy Bitsy Spider
Olympic Event
Volleyball
Rugby
Personal Hero
My Grandma, Gertrude Hix
Poet
Robert Frost
Ernest Hemingway
Quality about my Spouse
Kindness
Thoughtfulness
Quote
It is what it is
I you want the rainbow, you gotta put up with the rain. -Dolly Parton
Scripture
Galatians 6:9
1 Corinthians 16:14
Shopping Store
Walmart
Target
Sport to Watch
Football
Rugby
Sports Team
New Orleans Saints
Subject in School
History
Science
Superhero
Superman
Wonder Women
Thing to Cook
Steak
Gingerbread Cookies
Time of Day
1pm
Morning, especially on days when I can enjoy a cup of coffee and conversation with my sisters.
Tradition
Birthdays
Building Gingerbread Houses
TV Show Character
Jack Reacher
Abby Sciuto from NCIS
Type of Music
Alternative Rock
Classic Rock
Vacation Spot
Caribbean
Caribbean
Video Game
Grand Theft Auto
Pac Man
Get in Touch
Provide more information, so American Adoptions can connect you with this family.
---