1-800-ADOPTION
Thank you for viewing our profile
If you would like to learn more about us, please call 1-800-ADOPTION (2367846), fill out the form at the bottom of our on-line profile page, or email us at bp_information@americanadoptions.com.
To revisit our on-line profile page and view our profile video at American Adoptions, simply use your mobile phone to scan the QR code on the right. We are looking forward to hearing from you!
Colton & Kayla
We are incredibly excited to be on this journey to becoming parents and want to say thank you for taking a little bit of time to get to know us. Growing our family and sharing our love with a child is something we've wanted for a very long time. We know you have some extremely difficult choices to make but we'd be elated to be your child's parents.
About Us
Job
IT Technical Instructor (Works From Home)
Future Stay-at-Home Mom
Education
Information Technology
Bachelor's Degree - Registered Dental Hygienist - Healthcare
Relationship
Legally Married
Our Leisure Time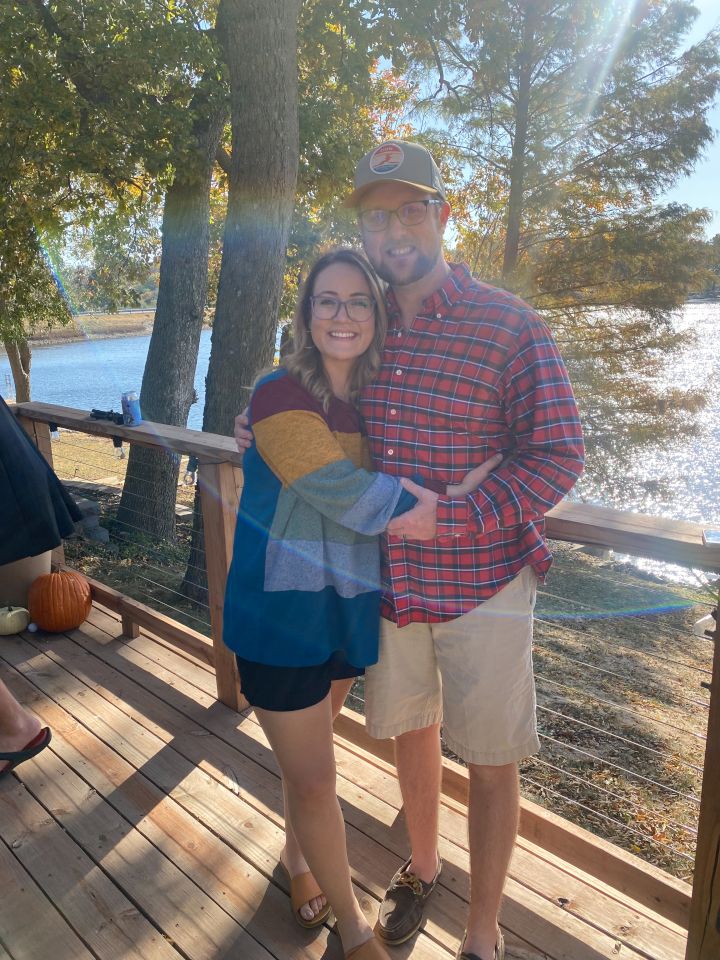 Enjoying life and making memories is something we've made sure to make time for when we're outside of work or taking care of the house. We really enjoy playing yard games like spike ball and bag toss with our friends while we have some pulled pork or ribs on the smoker. Our family has actually had season tickets to the local football team for years now and really enjoys going to those games along with any other sporting events around town. We're not all sports all the time though. During the spring through fall, we like to go to the downtown area of town and walk around the City Market, go with our family to the lake for some boat time, and occasionally get out on the golf course to get our Tiger Woods on. But living in the Midwest means we have some months where we spend a lot of time indoors. We still like to get out and maybe go to some of our favorite restaurants but we tend to do a bit more at home during the winter. We might play games or try and get invested in a puzzle for a few days. Then, when we're totally beat, it's usually a movie or a funny TV show to wind down. But no matter what it is, we're always trying to do it together.
How We Met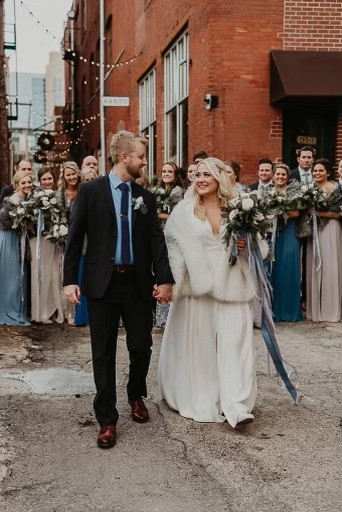 We've actually known each other since we were in kindergarten! Having grown up not far from each other, we attended elementary, middle, and high school together. However, we were both shy and had our own small friend groups, so it wasn't until after college that we had an opportunity to actually get to know each other on a deeper level. We had both moved back to our hometown when a mutual friend of ours asked us to come to dinner. Our mutual friend had no intention of setting us up, but after a few hours of talking, we really hit it off and couldn't believe it had taken us this long to talk to each other. We decided to go on a date that next week where we went to dinner and walked around the area of town where we would later get engaged. We've been best friends ever since and we can't wait to start the next chapter of our lives as parents!
Cultural Diversity
Acknowledging and discussing cultural differences within a family is something that we've gotten an opportunity to witness and learn from even before starting the adoption process. Very close family friends of ours are an interracial couple with bi-racial children. As the kids have grown up, they've had questions regarding their skin color and why it differs from generation to generation. A few things I've noticed are that the parents are always open to answering the questions and are always reinforcing how it's okay to not all look the same. And as much as I've learned from their interactions, we realize that our experience will not be the same. We aren't an interracial couple which means neither of us has the same cultural background that the child may have. That just means we'll have to do more than just acknowledge. Luckily, we live near a city with a wide range of communities of different races, ethnicities, religions, and traditions which gives us an incredible opportunity to educate the child and ourselves about where they come from. Whether that's going to festivals or churches attended by people of other ethnic backgrounds, we hope that in exposing ourselves to these experiences we can grow closer as a family.
Photos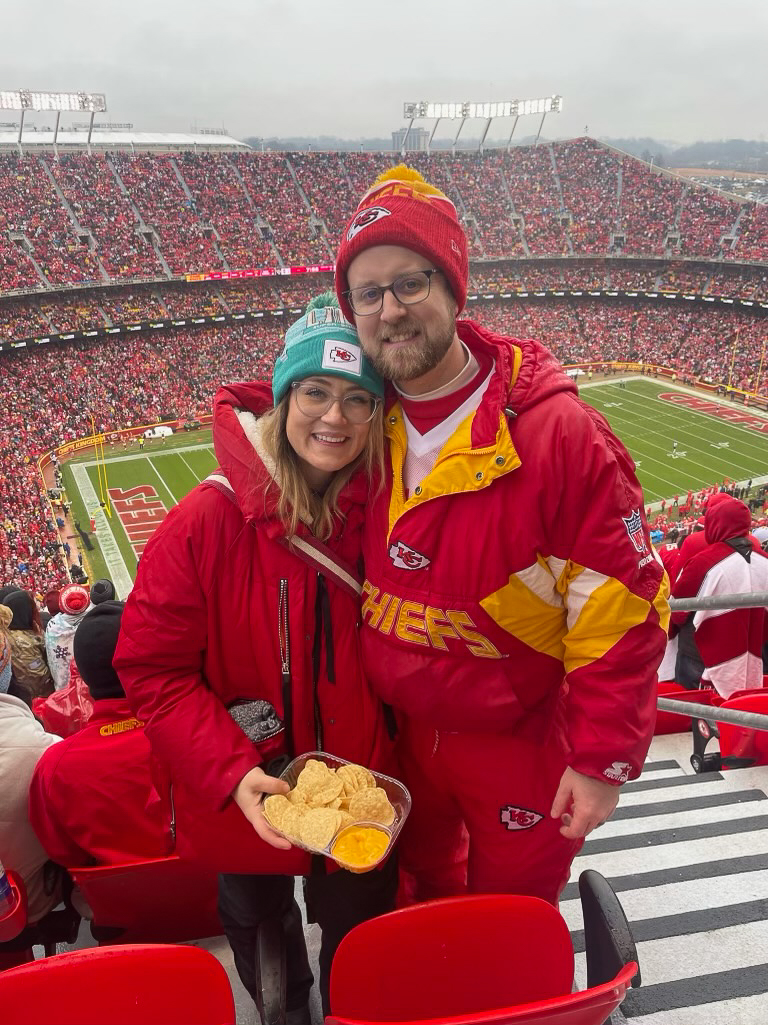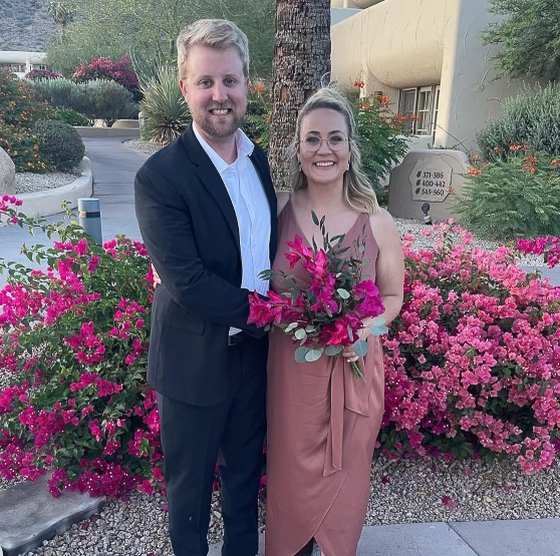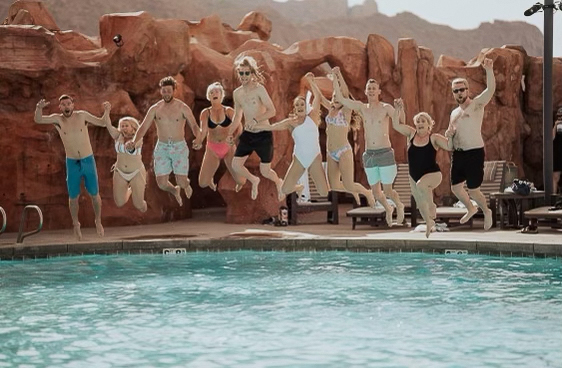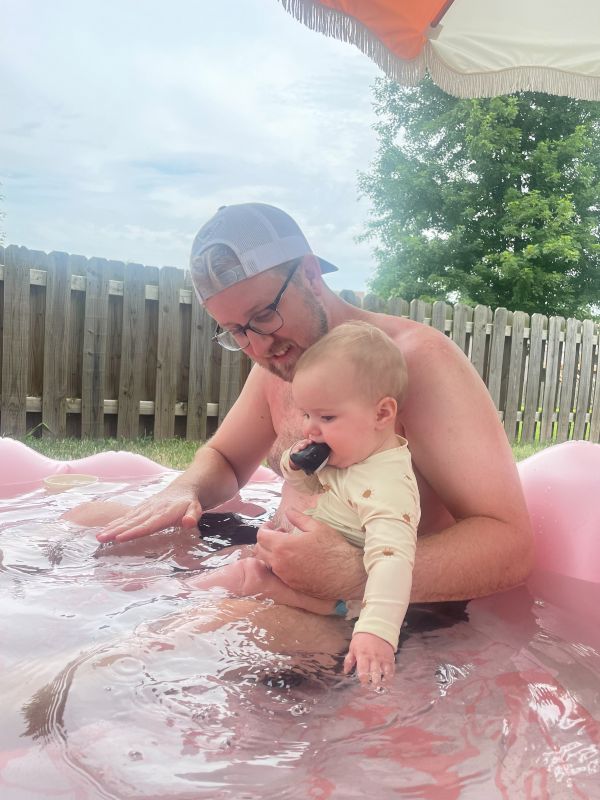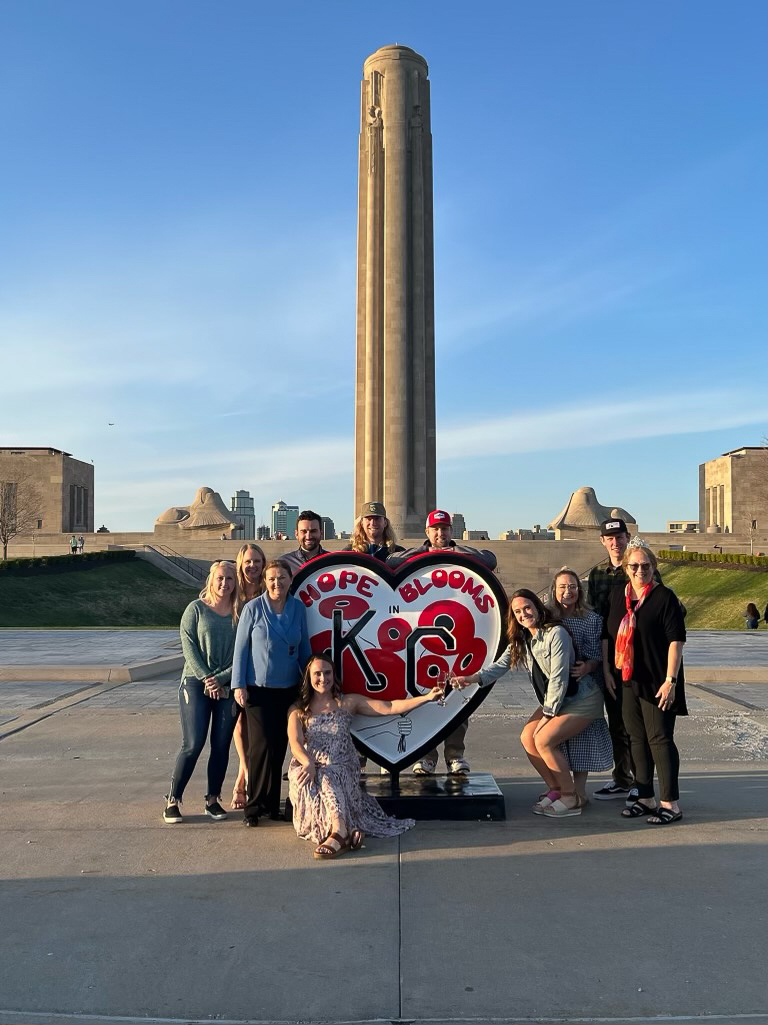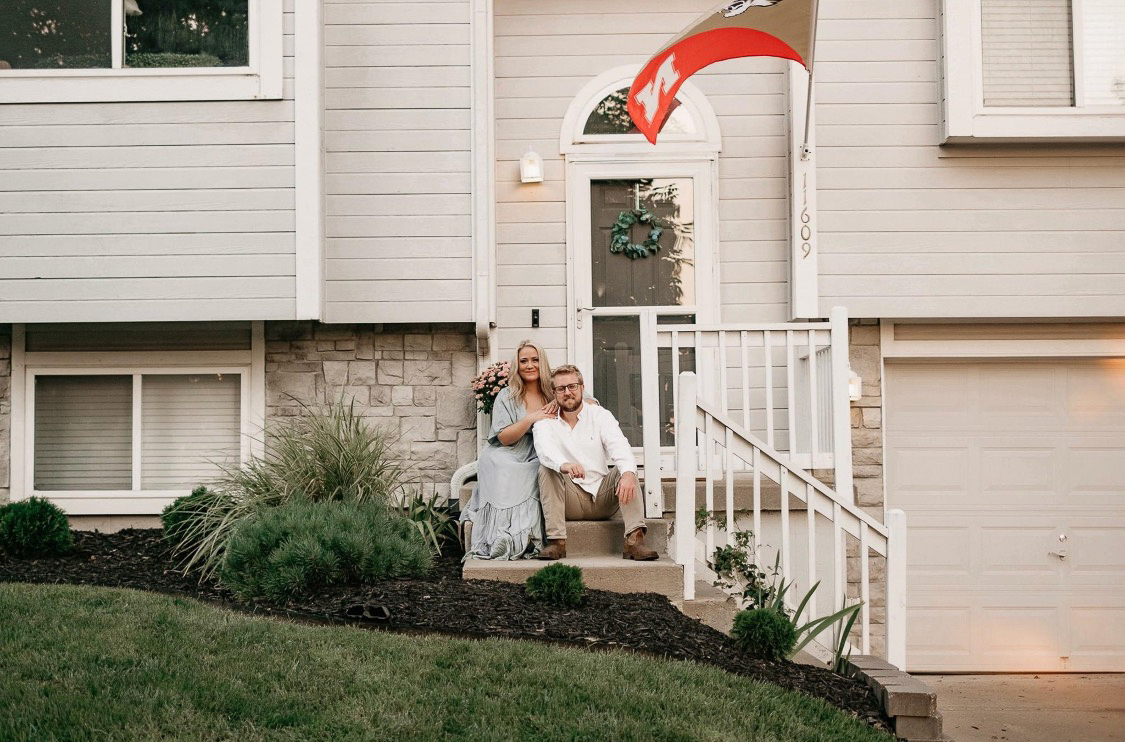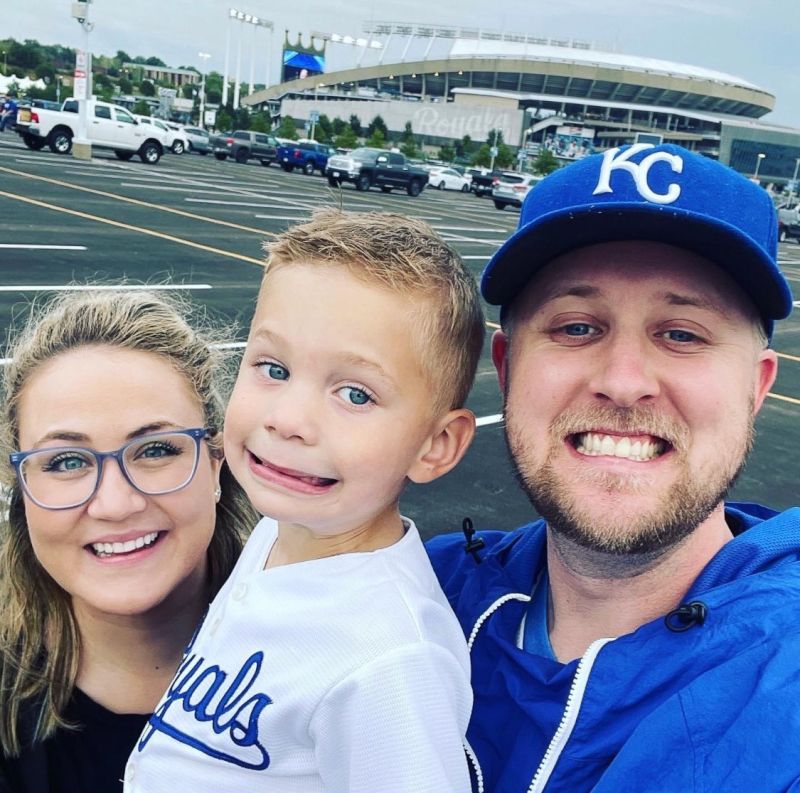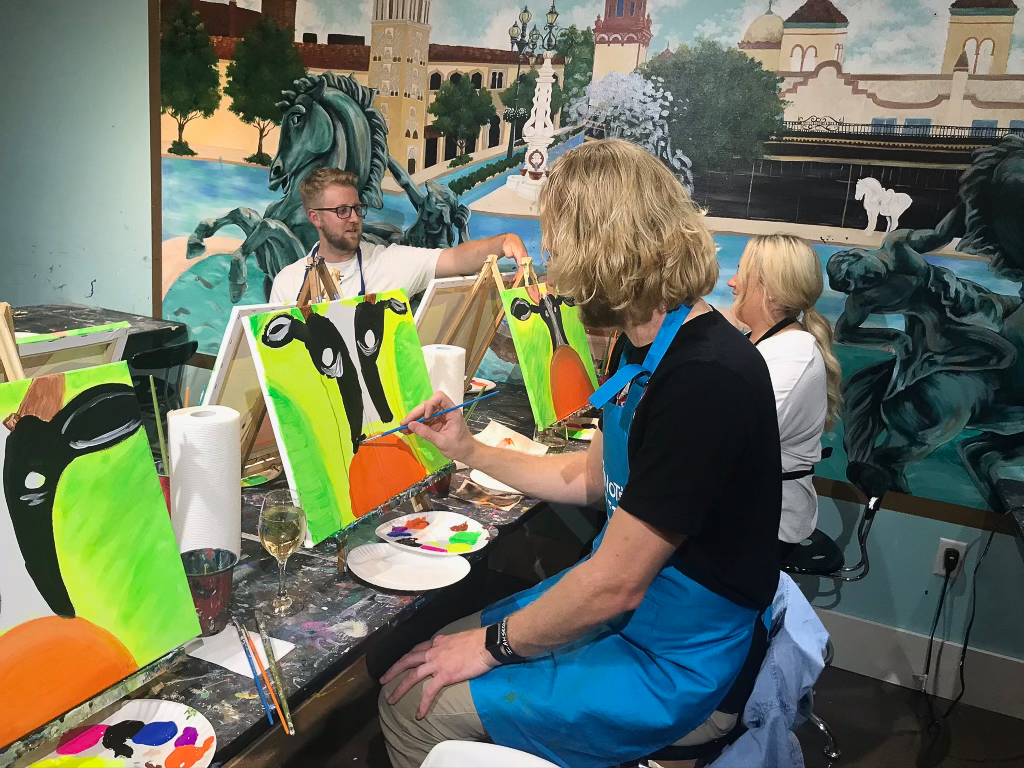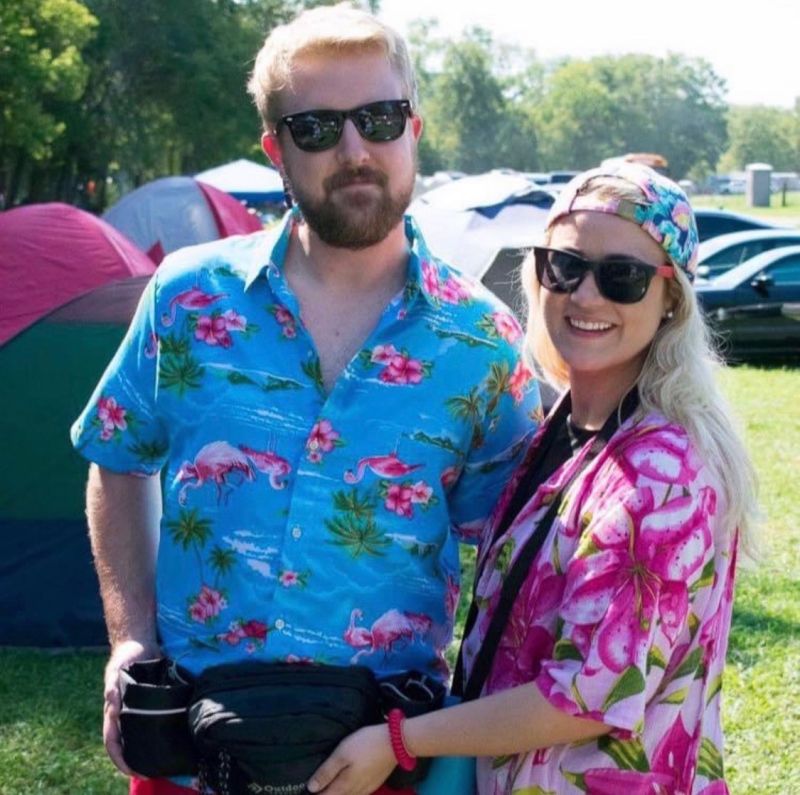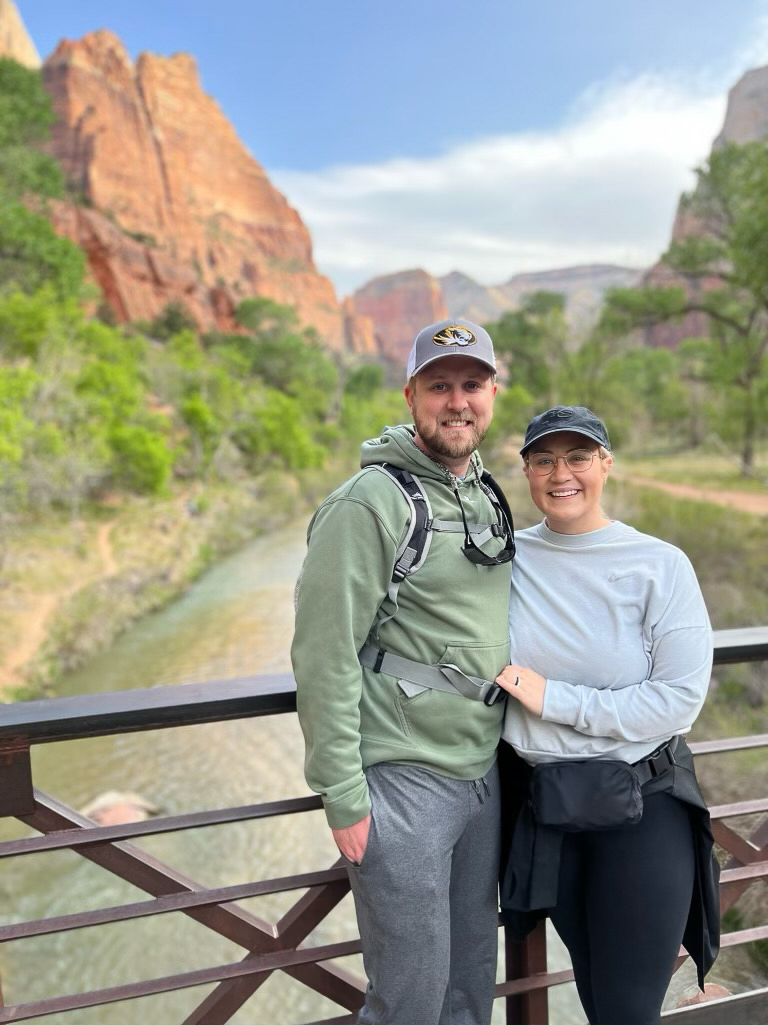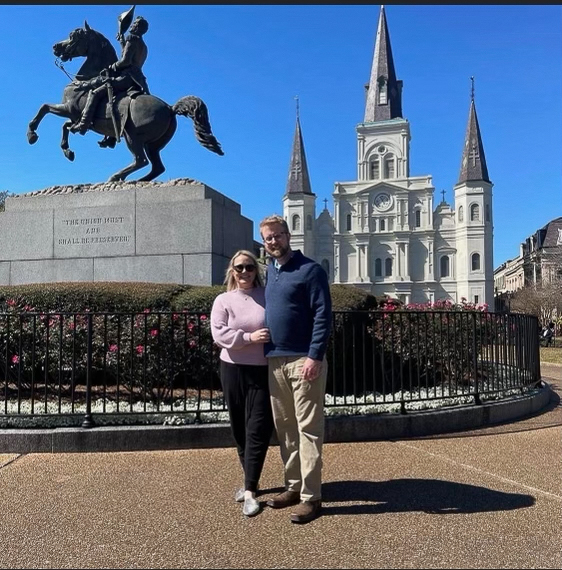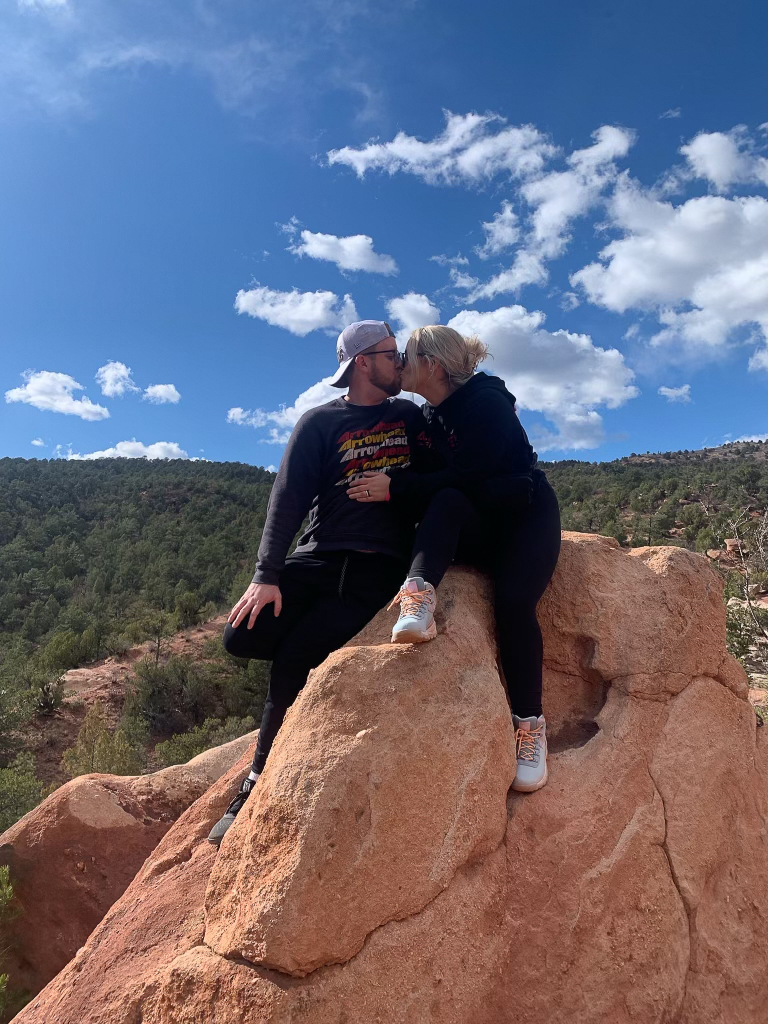 ×
1 / 12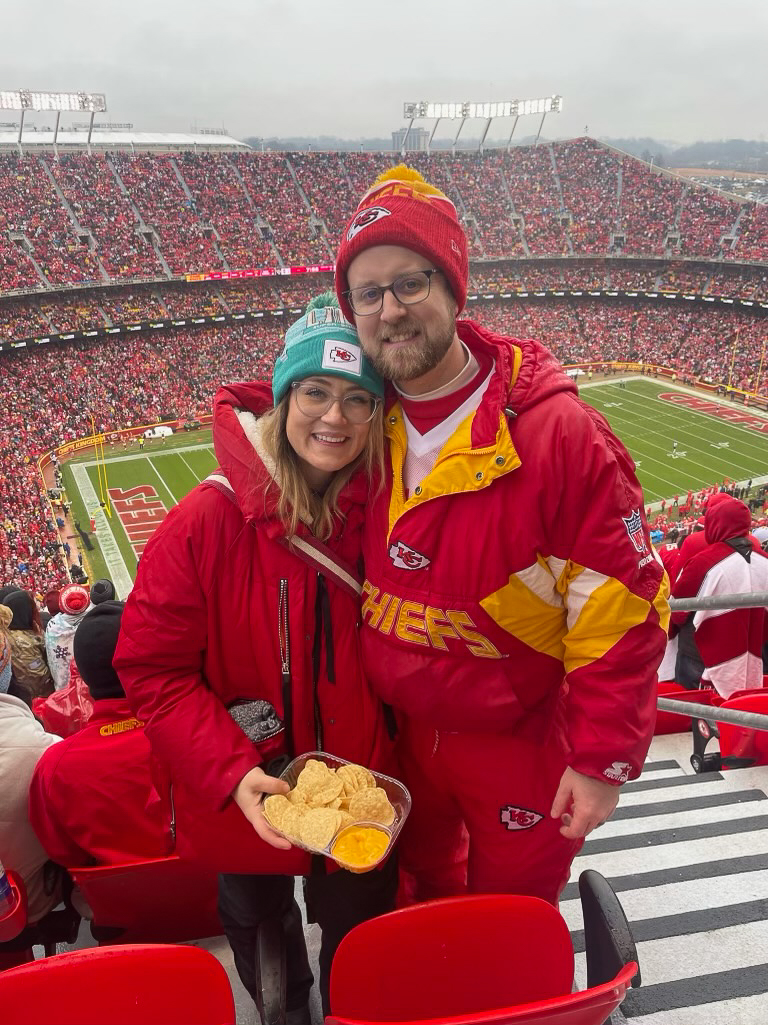 2 / 12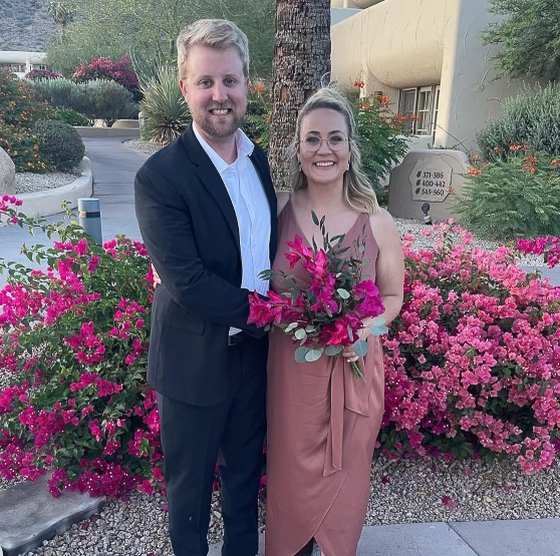 3 / 12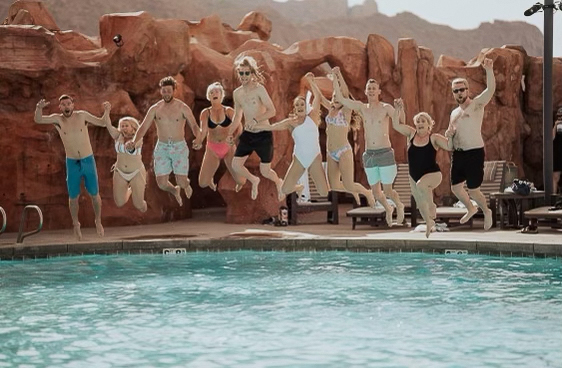 4 / 12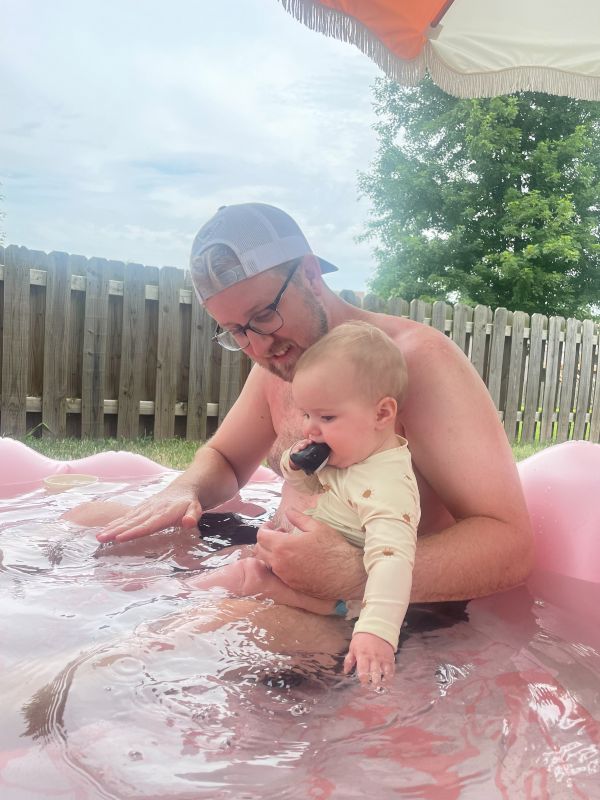 5 / 12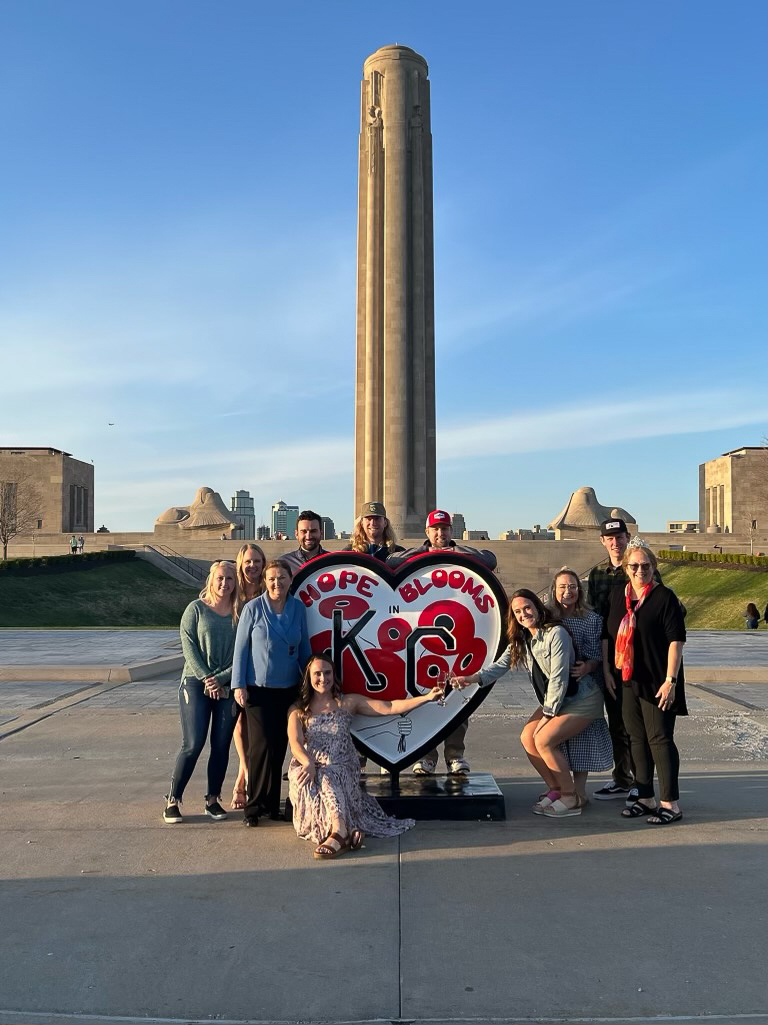 6 / 12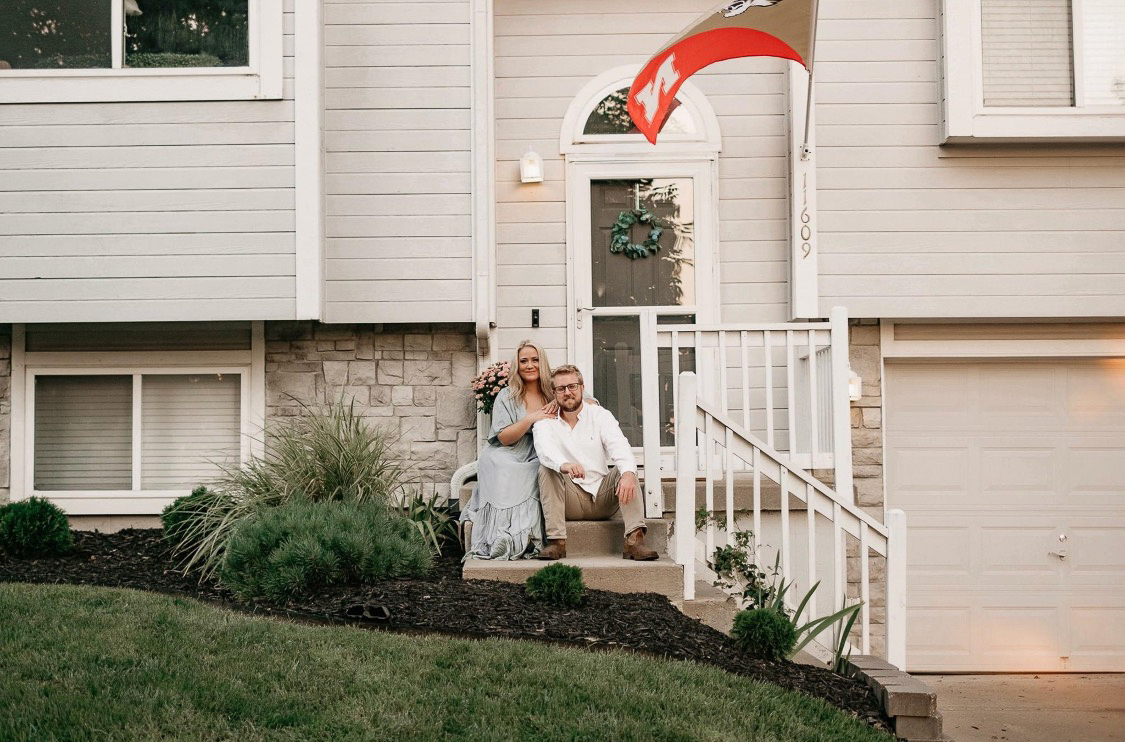 7 / 12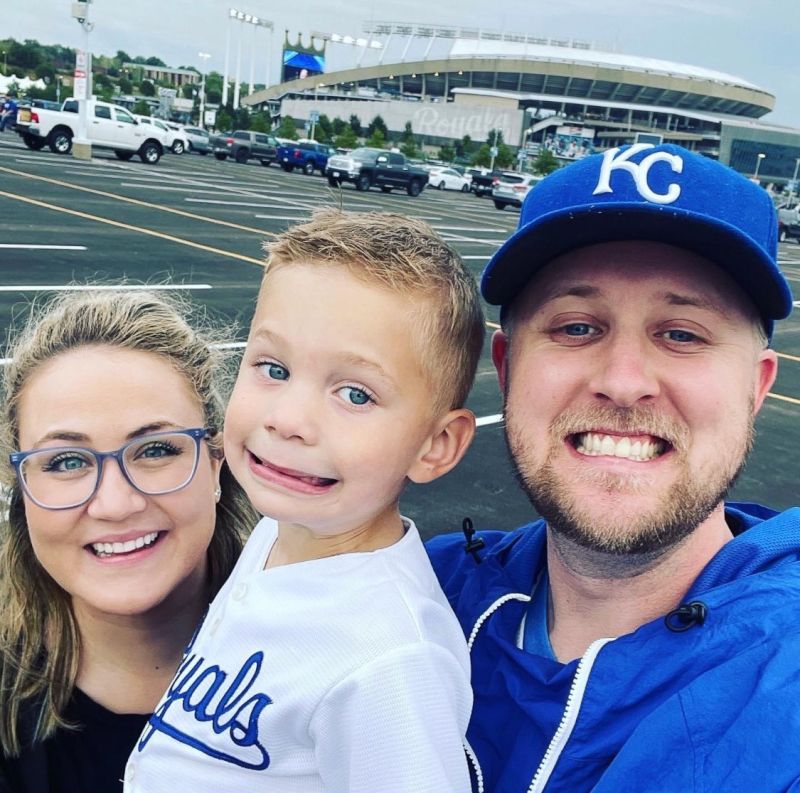 8 / 12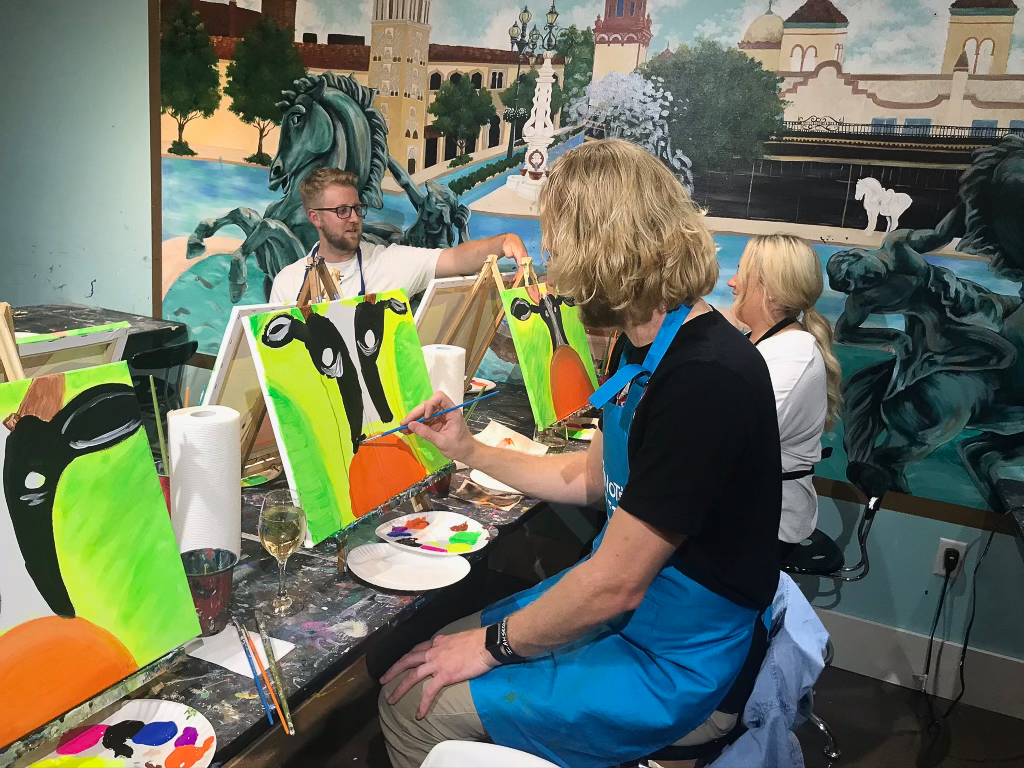 9 / 12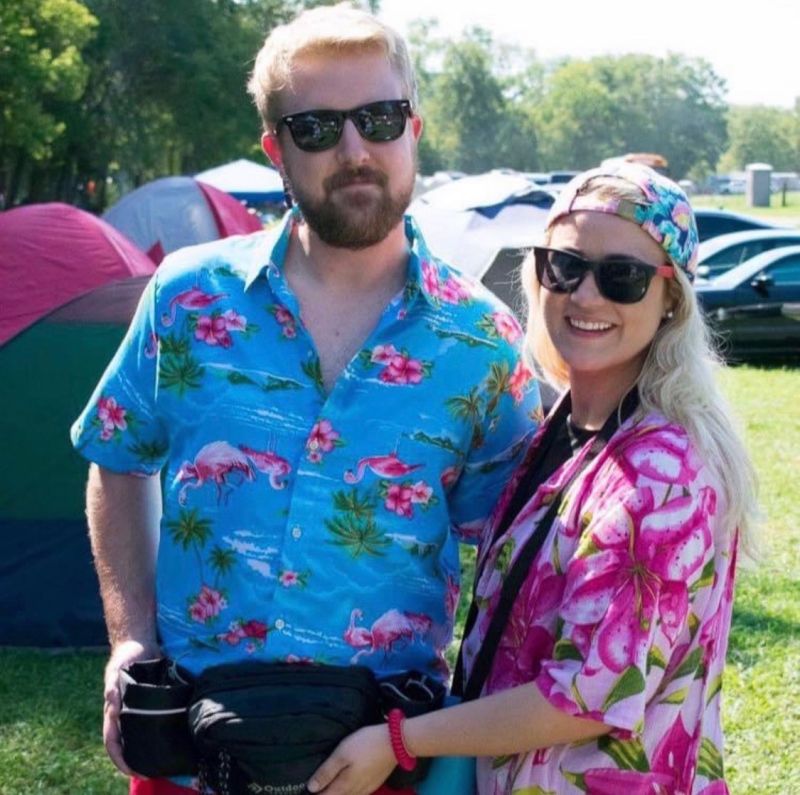 10 / 12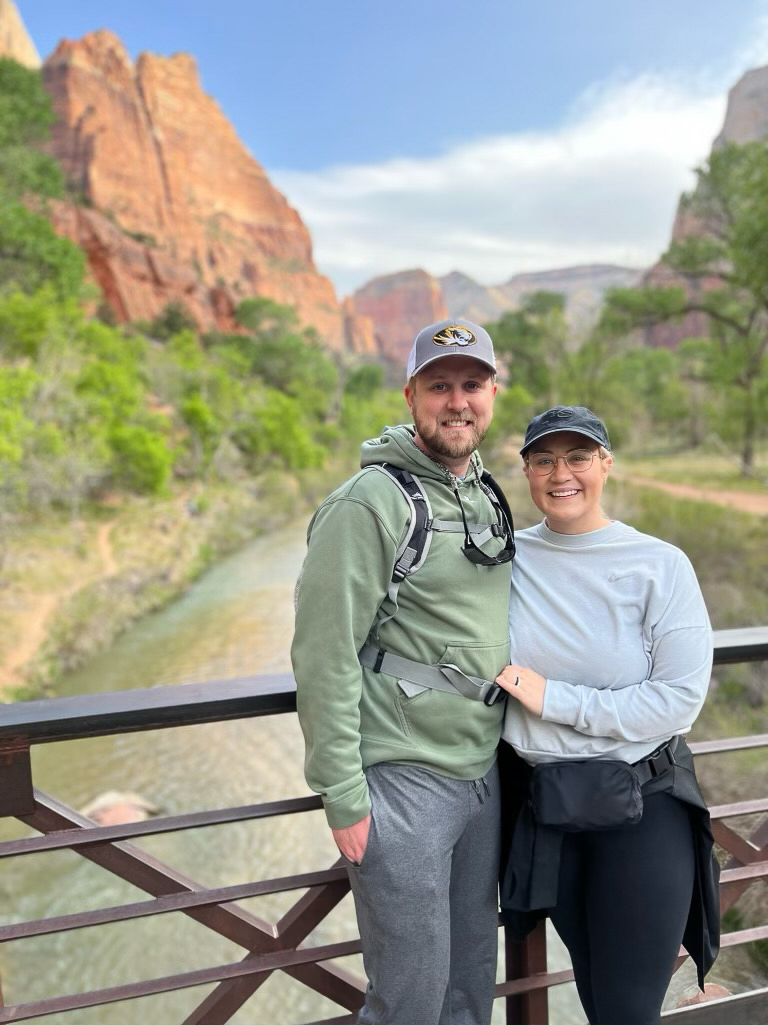 11 / 12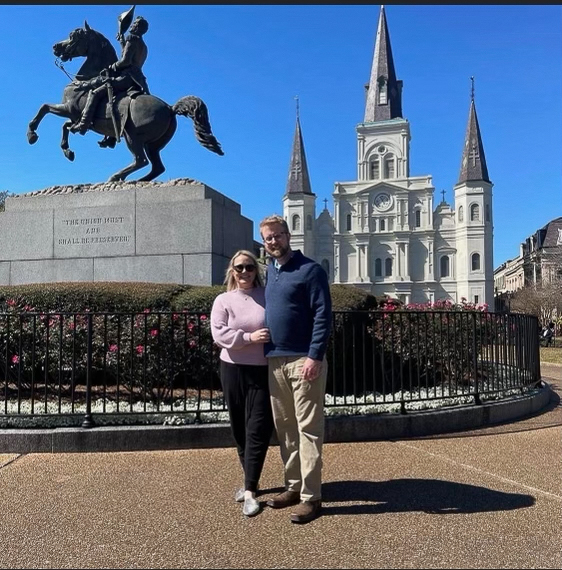 12 / 12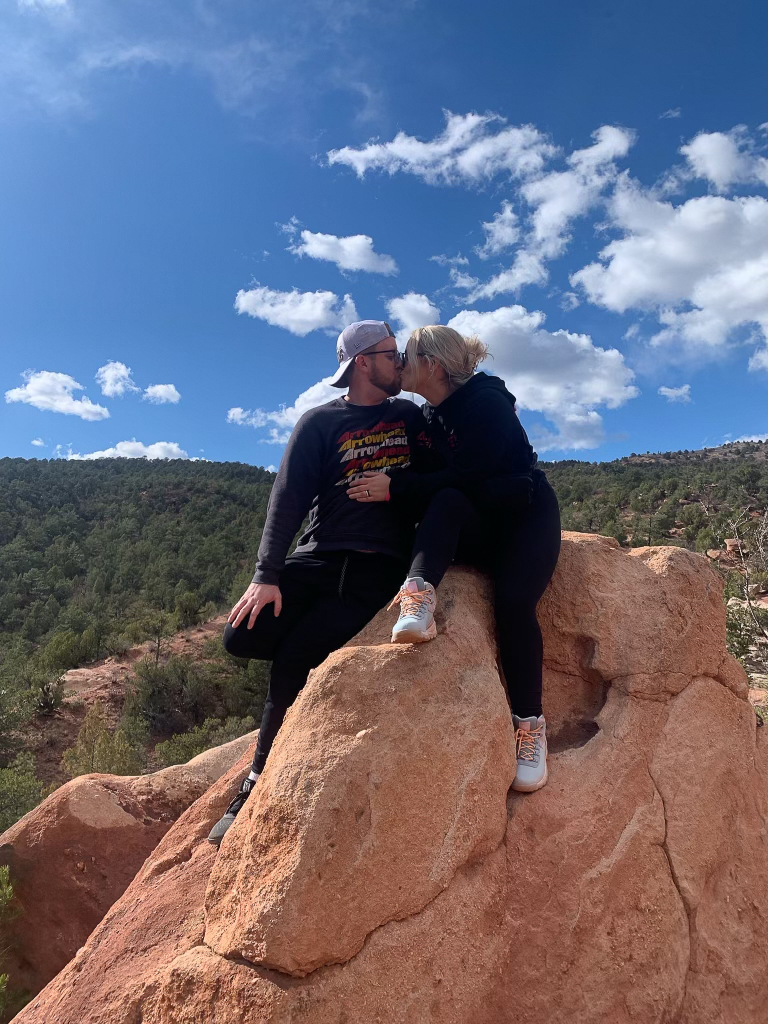 ❮
❯
Our House and Neighborhood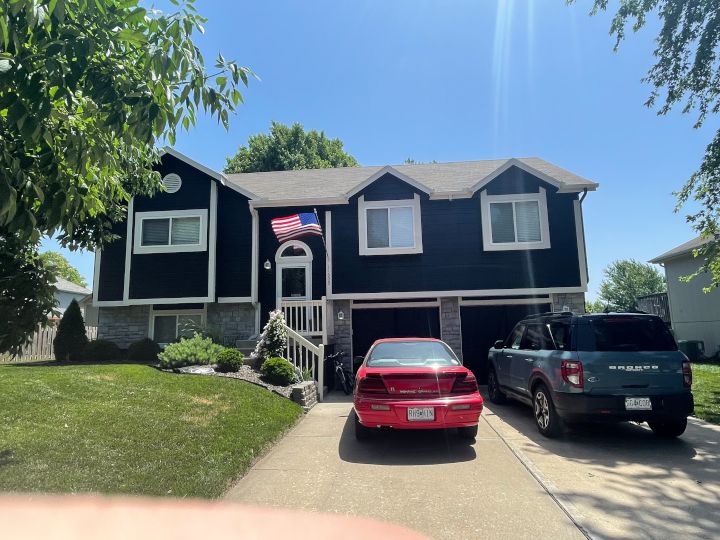 Our home is something we've come to love and cherish the longer we've lived in it. We moved into our house in 2017 and soon after decided to make it our forever home. It's a modest split level with three bedrooms, a kitchen, a living room, and a finished basement. As much as we love snuggling up during the winter to play games and watch movies, our favorite part of the house is our deck and backyard. Our dog loves to play outside and we really enjoy being able to have a space for him to play in that helps keep all of us active. When we host our friends with kids, we like to take them to the neighborhood park just a few blocks away. It was rebuilt last year with all new equipment including a jungle gym and swing set. Kids of all ages play there and there's always someone within their age range to play with. Our neighborhood has also been hosting an annual 4th of July cookout with an inflatable waterslide for the kids. It's been an incredibly warm and inviting community to be a part of with a fantastic school system as well. We also love the fact that we're only a twenty-minute drive away from the city where we like to venture out and try new restaurants, visit exhibits that are in town, or just catch a ball game. A great combination of quiet and vibrant.
Our Extended Families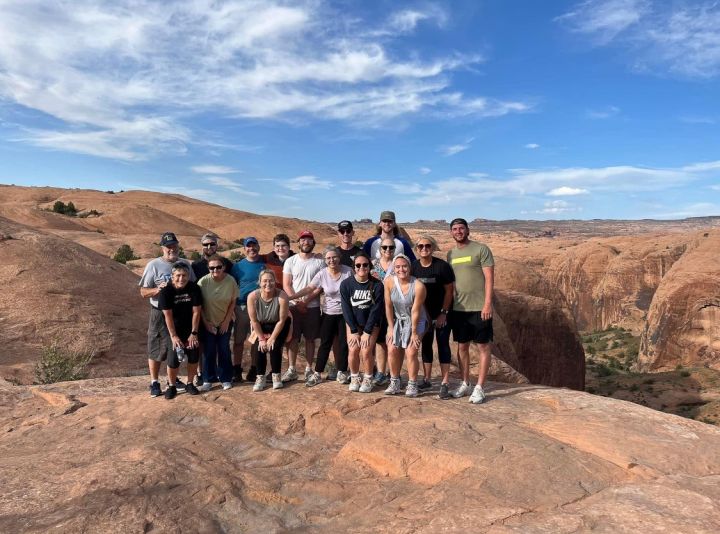 Living in the city where we grew up has had its advantages and having our support system near is one of them. Colton's dad along with Kayla's parents and sisters all live just a short drive away. This has made it very easy for us to continue doing things as a family whether it be holidays, cookouts, and all sorts of other activities. We tend to have fun no matter what because we just enjoy being around one another. They have all been incredibly supportive and helpful in our decision to adopt and cannot wait to add to the family.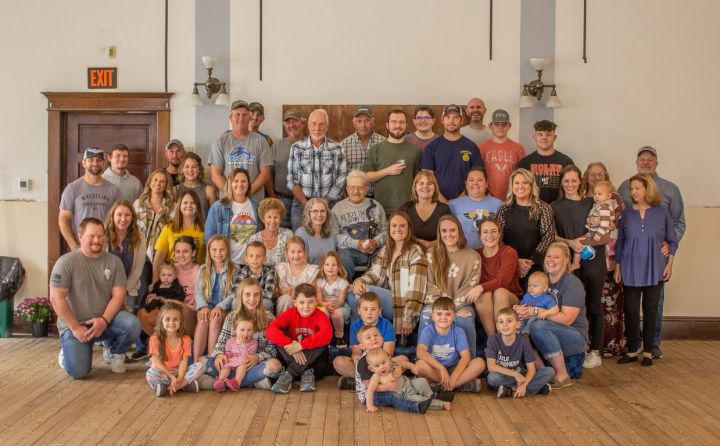 Most of our close friends have kids of their own and this has allowed us to become their "Aunt Kayla and Uncle Colty" which we've loved. Team sports were something we played all throughout our childhood so teaching them about soccer and baseball has been a lot of fun along with reading and craft activities. Being able to have a positive influence on their lives has been so wonderful.
Introducing the child to our other family members is something we're looking forward to as well. Kayla has a very large family in rural Ohio and West Virginia. Her 101-year-old grandfather still lives on the dairy farm he grew up on which is still operated by the family. Visiting there is something she's been doing her whole life and has even gotten Colton to help on the farm when they go there.
From Us to You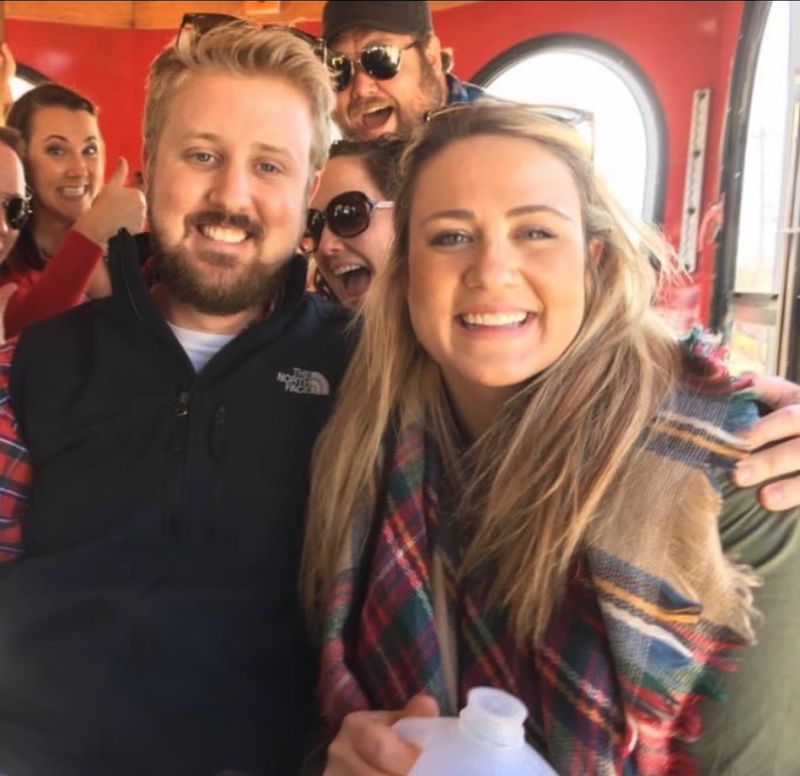 We cannot thank you enough for taking the time to get to know us and our story. We understand that your journey has been incredibly difficult and we just want you to know how much this means to us. Your decision is a tough one and we have you in our thoughts while you make your way through the process.
Getting the chance to raise a child and give them a loving home is something we've wanted even before we got married three and a half years ago. Over the last few years, we learned that it was going to be nearly impossible for us to conceive naturally. And even though there was a period of grief, we quickly realized the incredible opportunity that we would have instead: Adoption.
We've had a unique opportunity over the last year or so to get a little parenting experience. Kayla watched our friend's newborn daughter from 2 months old til she was 17 months old throughout the week. And since Colton is a hybrid instructor, he works from home quite a bit and was able to be around and help with caring for the baby as well. We really learned a lot about ourselves at that time when it came to being parents. Our communication and selflessness really helped us become better when it came to child care. But beyond that, we just had fun. Reading to her, taking her to our neighborhood park, and dancing in our living room. We just had a blast and absolutely loved it.
But this has not only been exciting for us but for our friends and family as well. They have been an incredible support system throughout our lives and have been so intrigued by this entire process. Becoming grandparents or aunts and uncles and showing their own affection for our child is something they can't wait to do. We're very lucky to live so close to our family and have them a part of our lives.
Having friends and family so close means we're constantly active. We're really looking forward to all of the adventures and experiences the child will have. Living close to the city, we like to get out and encounter whatever is going on. Whether it's festivals, sporting events, food, or museums, we're lucky to live in a place that has so much to offer.
Getting out of our bubble and seeing the world is something we've appreciated as well. We've had a chance to travel both domestically and internationally and have really enjoyed these different cities, their people, and their ways of life. Seeing the national parks and nature's beauty was a trip we really enjoyed last year. We got a chance to hike mountains in Colorado, Utah, and Arizona. Swim in natural springs and even play frisbee golf next to the Colorado River. It was incredible and these are the types of memories we hope to give the child.
Outside of traveling, we're just so excited to see this child grow up into a good person with a great personality. A person that their friends can rely on and love having around. Someone who thinks of how they can lend a hand when someone is down. Life is extremely hard so being someone people can lean on is important to us. As parents, this would be a surefire sign that we did something right.
But as they grow older we just want them to be happy. We want them to be themselves. Share their passions with us. Tell us their dreams so we can help them chase them. We hope the child looks back and always thinks of us as parents that did everything they could to give them the best life possible.
None of this is even possible without you, though. You'll never know how much we appreciate and respect you for everything you're going through. We'd also like to keep you as involved as you'd like whether that be with photos, letters, texts, FaceTimes, and/or visits, etc. We want to make sure you know that they're doing well and that they're so, so loved. Thank you so much for taking the time to read about us and please feel free to reach out. We are excited about the opportunity to get to know you!
Colton & Kayla
Favorites
Actor
Matthew McConaughey
Jason Sudeikis
Actress
Zoe Saldana
Mariska Hartigay
Candy Bar
Reece's Peanut Butter Cup
100 Grand
Childhood Memory
Going to the pool every day one summer
Playing kickball with neighbors in my cul-de-sac
Childhood Toy
Legos
Barney Stuffed Animal
Children's Book
Brown Bear, Brown Bear, What Do You See?
Over in the Meadow
Classic Movie
Star Wars: The Empire Strikes Back
A League of their Own
Day of Week
Sunday
Saturday
Dessert
Cheesecake
Tiramisu
Disney Movie
Remember The Titans
101 Dalmations
Dream Car
1967 Stingray Corvette
Baby blue convertible
Dream Job
General Manager of KC Chiefs
Stay-at-home mom
Dream Vacation
Maldives
Travel the country in an RV
Family Activity
Birthday dinners
Walking around the City Market
Flower / Plant
Sunflowers
Peony Bushes
Food
Fried chicken and mashed potatoes
Homemade Chex Mix
Form of Exercise
Stationary bike
Walks
Fruit
Pineapple
Strawberries
Holiday
Thanksgiving
Halloween
Holiday Song
All I Want For Christmas Is You by Mariah Carey
Drummer Boy by Justin Bieber
Holiday Tradition
Picking out our Christmas tree and then decorating it every year
Christmas Pickle Game
Ice Cream
Peanut Butter Cup
Vanilla Bean
Junk Food
Pizza Rolls
Chips
Leisure Activity
Watching sports
Dog park
Magazine
Sports Illustrated
Dimensions of Dental Hygiene
Memory with a Child
Dancing and playing with our friends 1 year old
Baseball game with our friend's kids
Memory with Spouse
Moving in together
Inflating a pool on our back deck and having an impromptu "pool party" with music and just the two of us.
Movie
The Departed
Miss Congeniality
Movie Munchie
Popcorn
Popcorn
Movie Quote
"Show me the money!!!"
"I'd have to say the perfect date would be April 25th. Because it's not too hot, not too cold, all you need is a light jacket."
Movie Type
Crime drama
Romantic Comedies
Musical
Lion King
The Carole King Musical
Musical Group
Brooks and Dunn
KISS
Nursery Rhyme
The Wheels on the Bus
Patty Cake Patty Cake
Olympic Event
Curling
Ice Skating
Personal Hero
Joe Delaney
My uncle who is a firefighteer.
Poet
Walt Whitman
Walt Whitman
Quality about my Spouse
She thinks with her heart
I love his easy-goingness.
Quote
"Be curious, not judgemental"
"We were together. I forget the rest."
Restaurant
Joe's BBQ
Tokyo Japanese Steakhouse
Sandwich
Z-Man (pulled pork BBQ sandwich with an onion ring in it)
Caesar Salad Wraps
Shopping Store
Adidas
Target
Song
Thunderstruck by ACDC
Picture by Kid Rock and Sheryl Crow
Sport to Play
Golf
Spike Ball
Sport to Watch
Football
Soccer
Sports Star
Bo Jackson
Salvador Perez
Sports Team
Kansas City Chiefs
Kansas City Chiefs
Subject in School
History
Child Development
Thing to Cook
Smoked pork belly
Squash
Time of Day
Bedtime
Mid Afternoon
Tradition
Dressing up like the Chiefs coach for the season home opener every year
Annual trip to see extended family & help out at the dairy farm and annual beach trip with family
TV Show Character
Schmidt from New Girl
Olivia Benson - Law and Order: SVU
Type of Music
All types
Anything you can dance and sing along to
Vacation Spot
Scallop fishing in northern Florida
Florida beach trips with my aunts
Video Game
Mario Kart
Just Dance
Get in Touch
Provide more information, so American Adoptions can connect you with this family.
---