1-800-ADOPTION
Thank you for viewing our profile
If you would like to learn more about us, please call 1-800-ADOPTION (2367846), fill out the form at the bottom of our on-line profile page, or email us at bp_information@americanadoptions.com.
To revisit our on-line profile page and view our profile video at American Adoptions, simply use your mobile phone to scan the QR code on the right. We are looking forward to hearing from you!
Peter & Kayla
For many years we have dreamed of becoming parents and are excited to be going through the adoption process. Thank you for getting to know us. We understand it takes an immense amount of courage to make an adoption plan and we wish you peace and comfort through this process. We look forward to the opportunity to share our family, life and unconditional love and cannot wait to have a child in our arms.
About Us
Job
IT Project Manager
Future Stay-At-Home Mom
Education
Master of Business Administration
Bachelor's Degree in Communications
Relationship
Legally Married
Our Leisure Time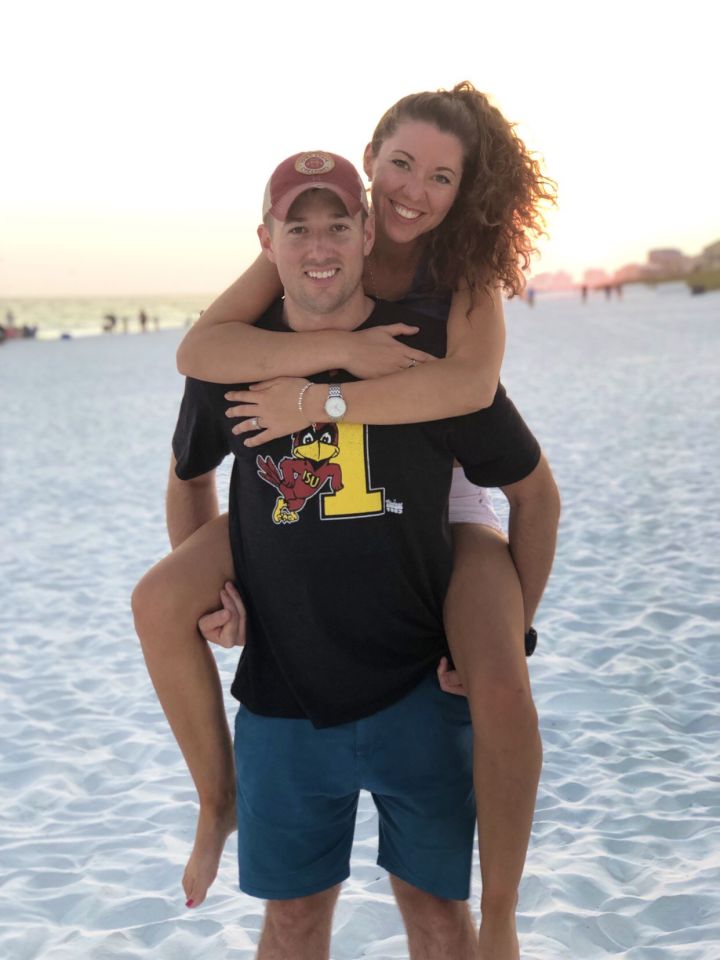 We love to travel, whether it's trips further away or long weekends exploring areas closer to us. Relaxing trips to quiet beach towns, hiking in the mountains, and finding our way through new cities are just a few ways we like to explore. It's even better when we can eat our way through the area's local cuisine!
Our weekends are often spent gathering with family and friends, BBQ's, watching our favorite sports teams, exploring new trails with our dog Molly and just relaxing on our back deck. Most of our friends and family have children, so they are looking forward to having another cousin or friend to run around with.
We also love our cozy nights in, binge watching whichever show we have on deck and making yummy snacks. Our basement is a perfect movie/game room, and we can't wait to have family nights down there in the future.
We try to take opportunities to visit our alma mater by going to football and basketball games throughout the year. Tailgating with family, friends and their kids for football games is always a blast. We can't wait for the day when a little one can join in all the fun!
Qualities We Love, Admire and Respect in Each Other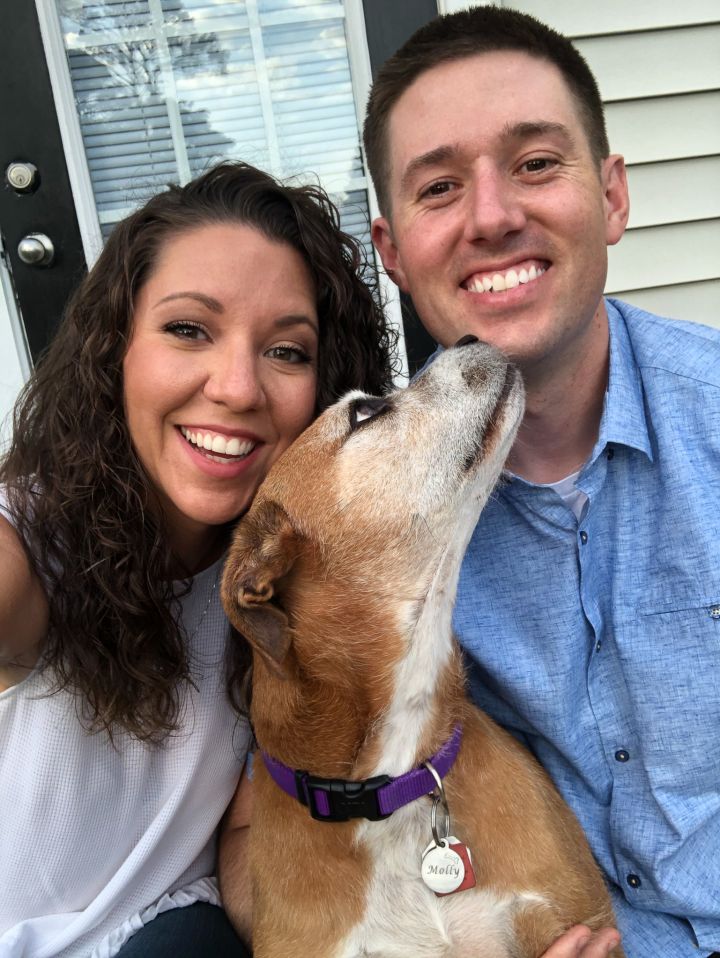 Peter About Kayla: After truly getting to know Kayla, I instantly fell head over heels and knew we had a future together. I was immediately attracted to her caring and lighthearted personality, along with her brown curly hair. She has kept us grounded as a couple through the uncertainties of life, which has allowed our relationship to grow. Watching her interact with our nieces and nephews makes me fall in love all over again. I envision what a great mom she would make and how lucky a child would be to have her in their life. I am excited for the day the dream becomes a reality because I know Kayla will thrive in her role as a mom.
Kayla About Peter: When I first met Peter, he was the tall, goofy guy who could make anyone laugh and was always pulling pranks. He still makes me laugh until I'm in tears, but it wasn't until we started spending more time together, that I found out about his big heart. He is a true softie, while encompassing all the strength and security a father and husband should have. Peter's strong work ethic is something I've always admired and when he sets his mind to something you can be sure he achieves it. Whether it was schooling, progressing in his career, or even home projects, he always sees it through. I know Peter will make one heck of a dad someday and I cannot wait for the chance to see it.
Cultural Diversity
We consider ourselves lucky having been raised in diverse areas growing up and traveling across the U.S. living among different cultures and communities while Peter was in the Army. Those experiences have allowed us to gain perspective on what cultural diversity truly means. Through our travels and jobs, we've made friendships with people of diverse backgrounds and origins and are blessed to continue those relationships today.
We have no doubt that any child would be welcomed into our family with open arms and enthusiasm. We are fortunate to have diversity within our own family which can help provide insight and shared experiences to a future child. We truly believe the more culture you can introduce into your life, the more well-rounded you become. Just like we've been afforded the opportunity of exposure to different cultures, we will do the same for any child. Whichever cultural background a child has, we will educate ourselves and make sure the child has resources to learn and embrace their culture.
Photos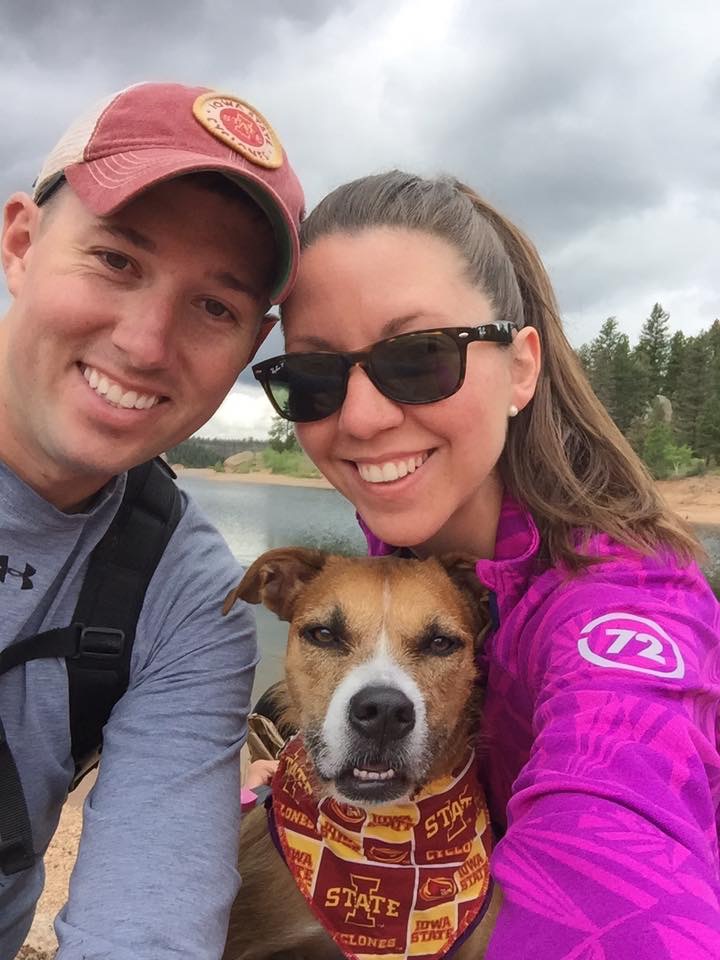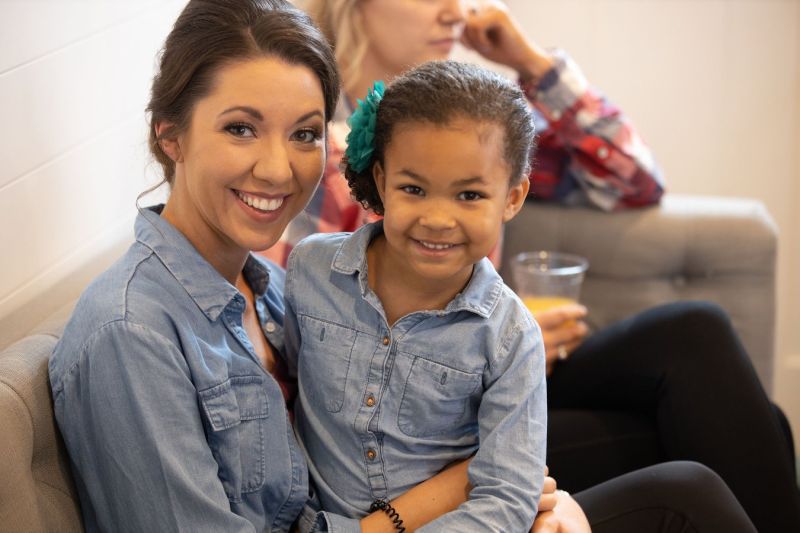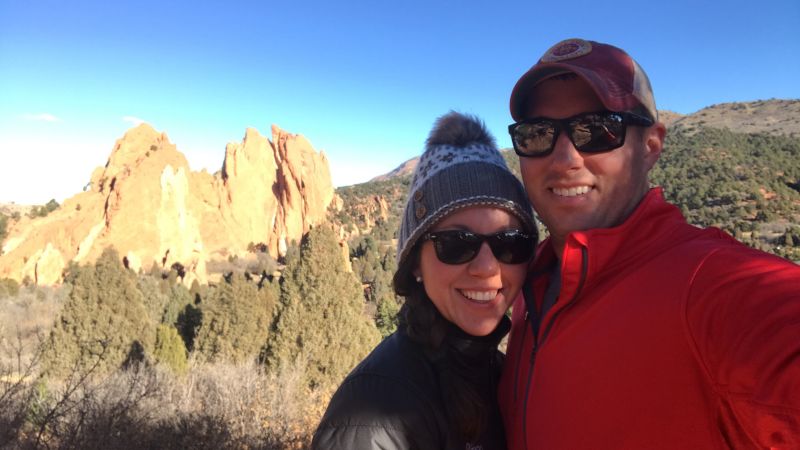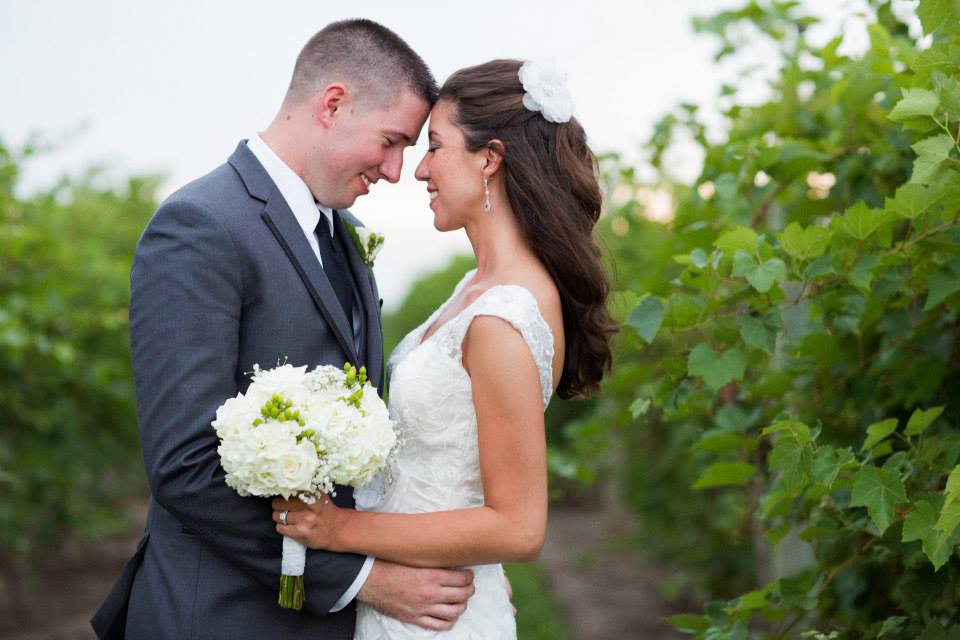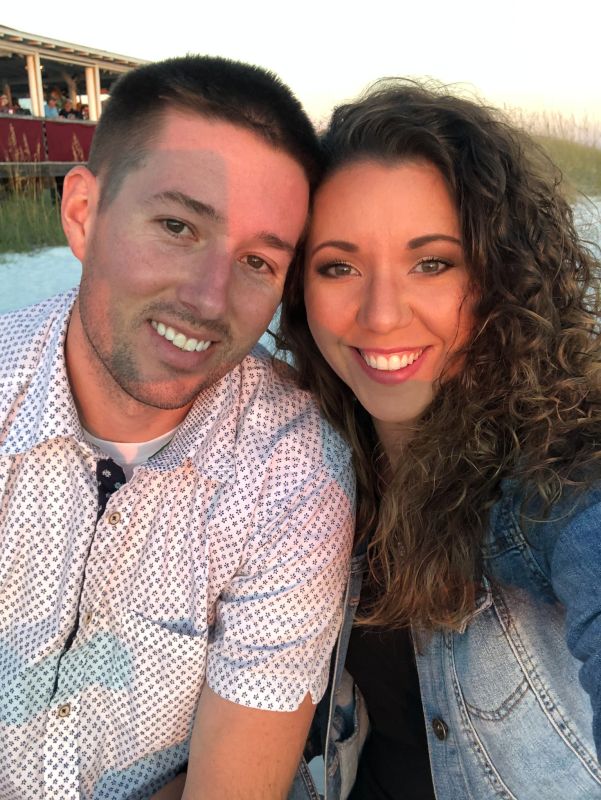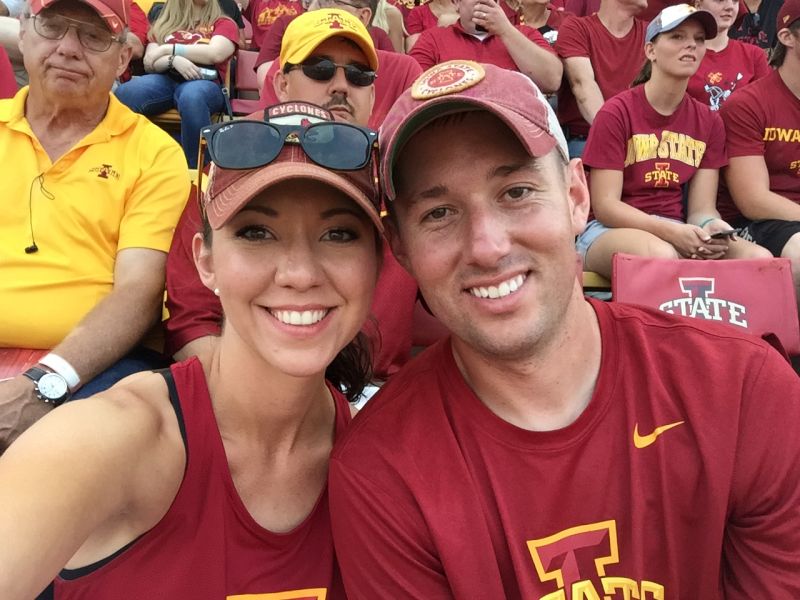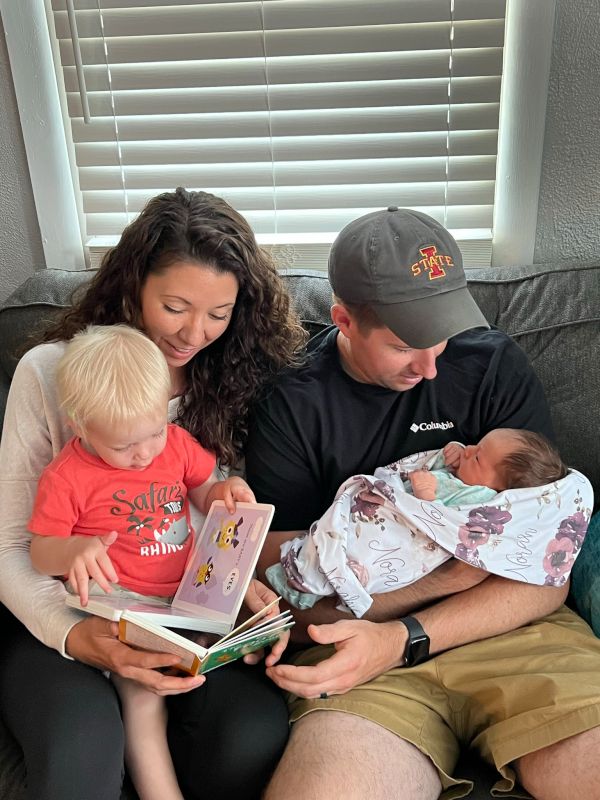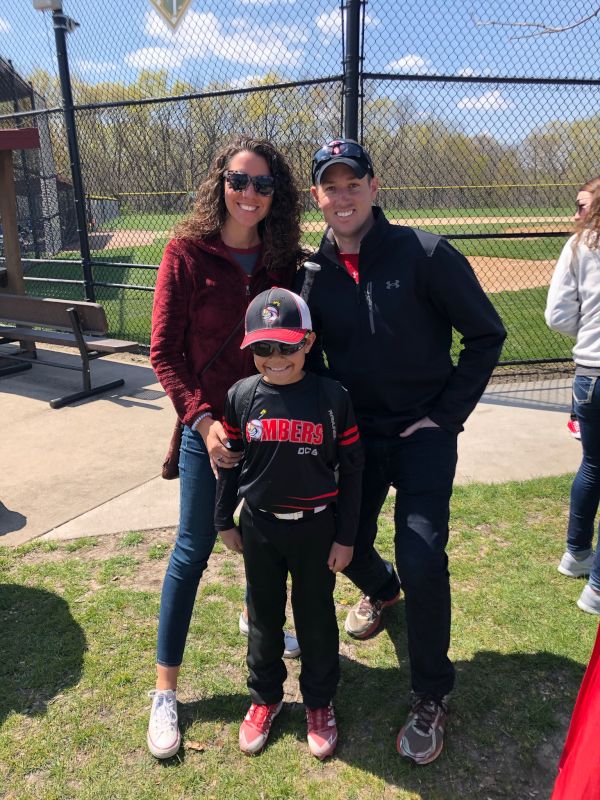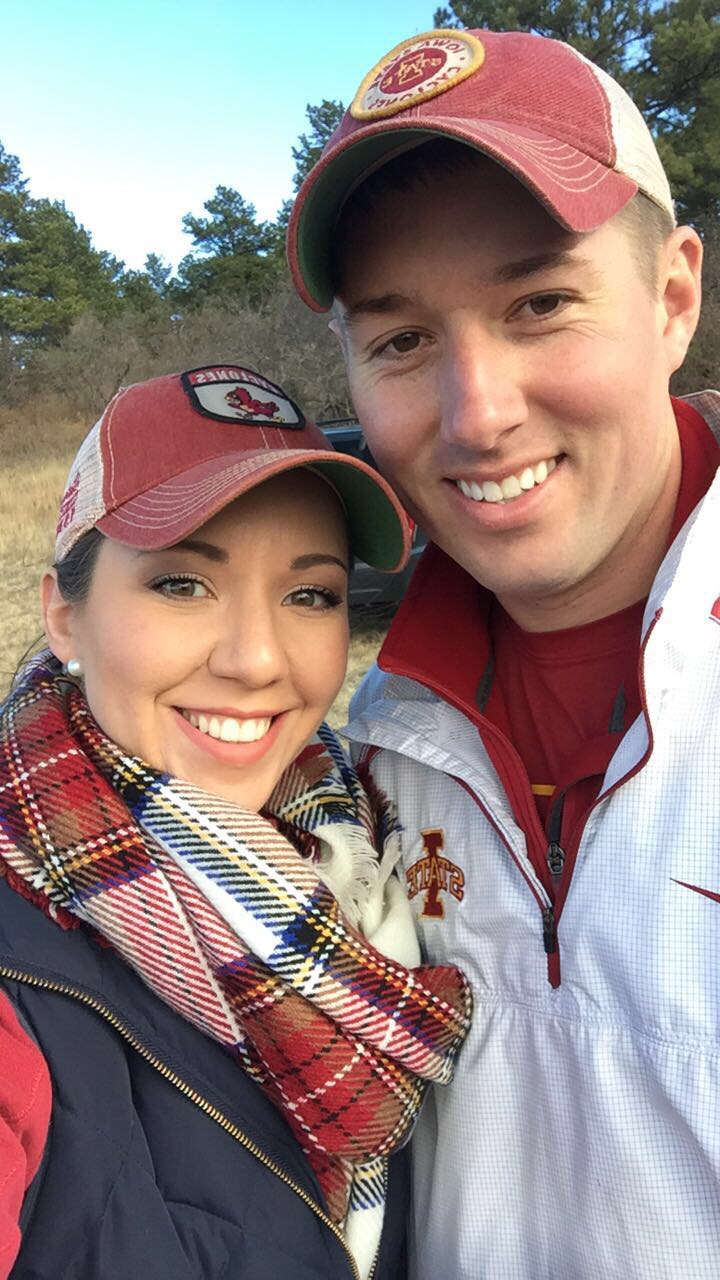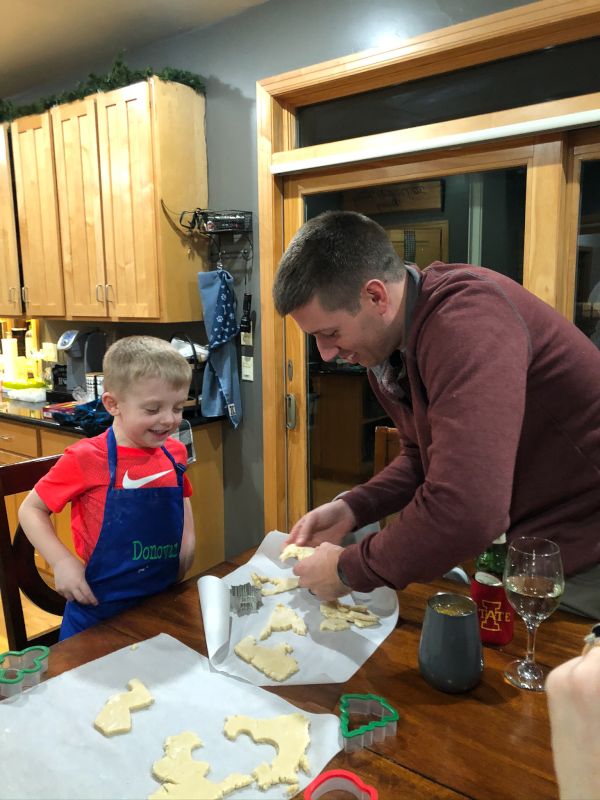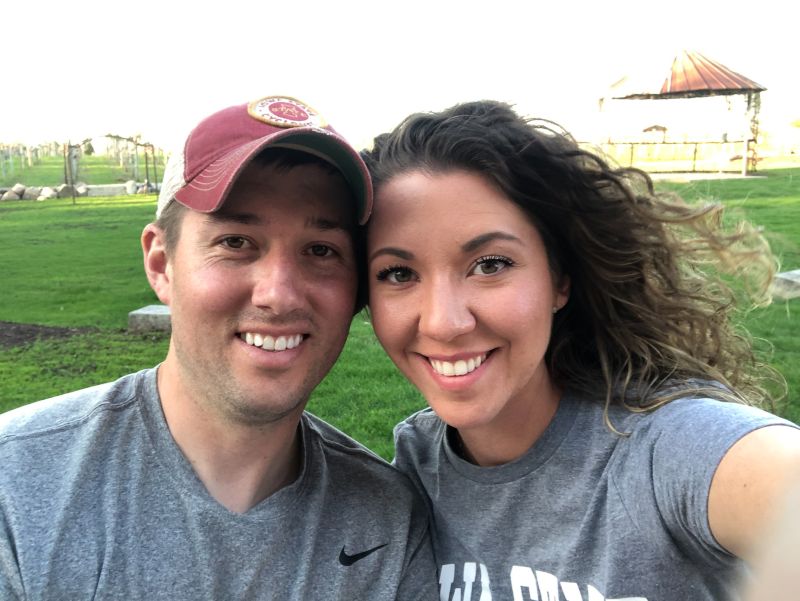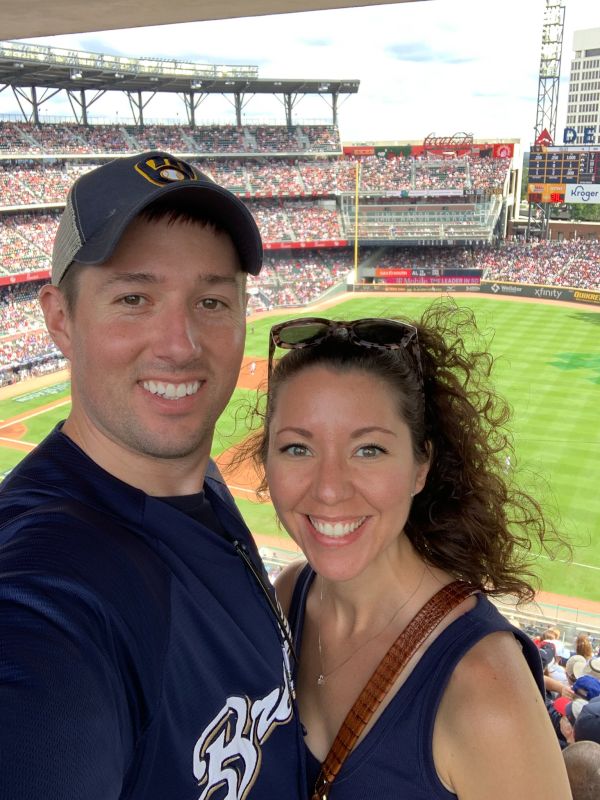 ×
1 / 12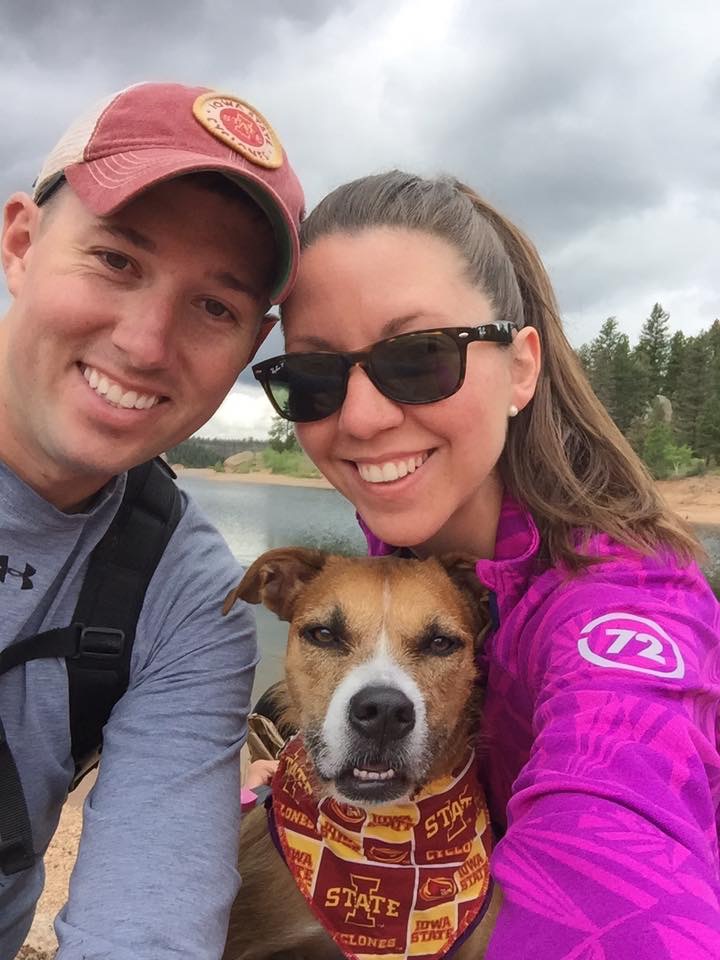 2 / 12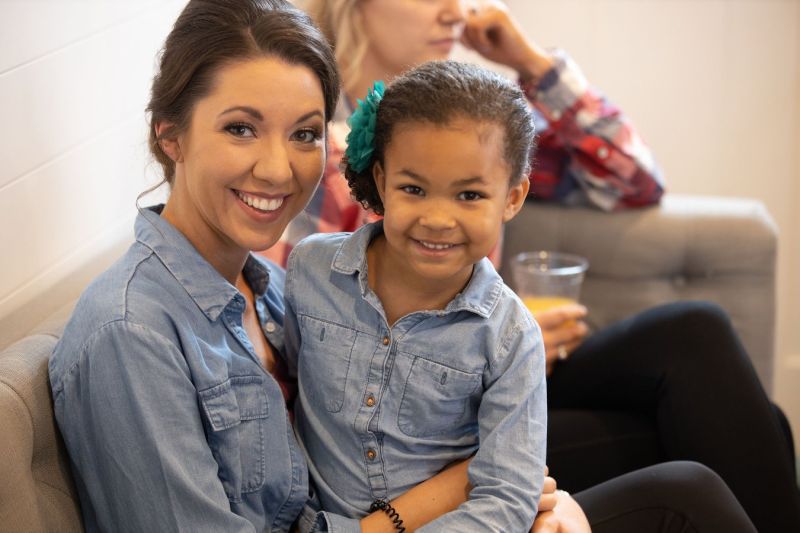 3 / 12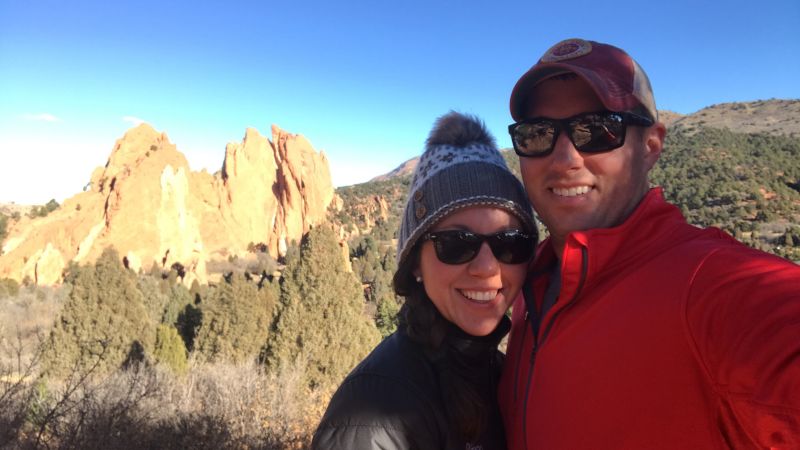 4 / 12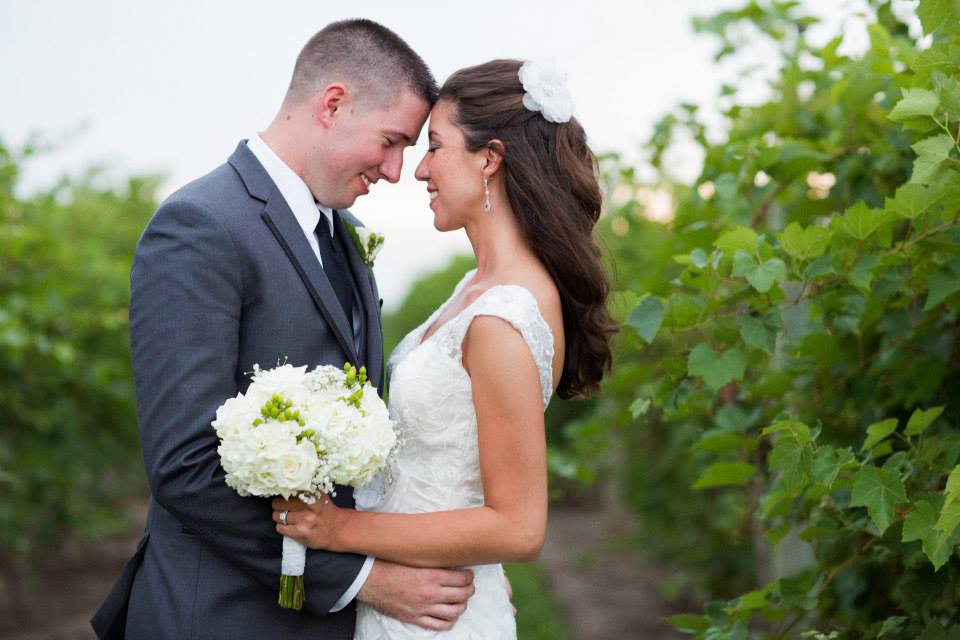 5 / 12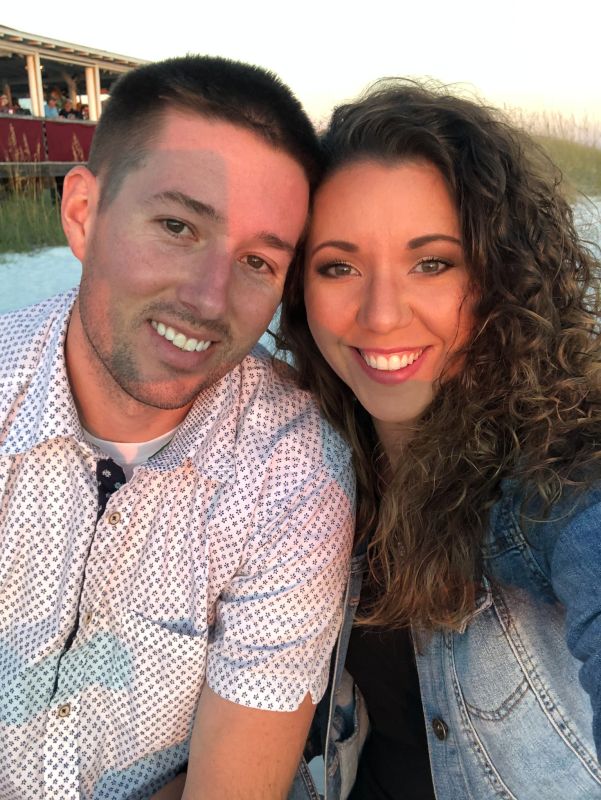 6 / 12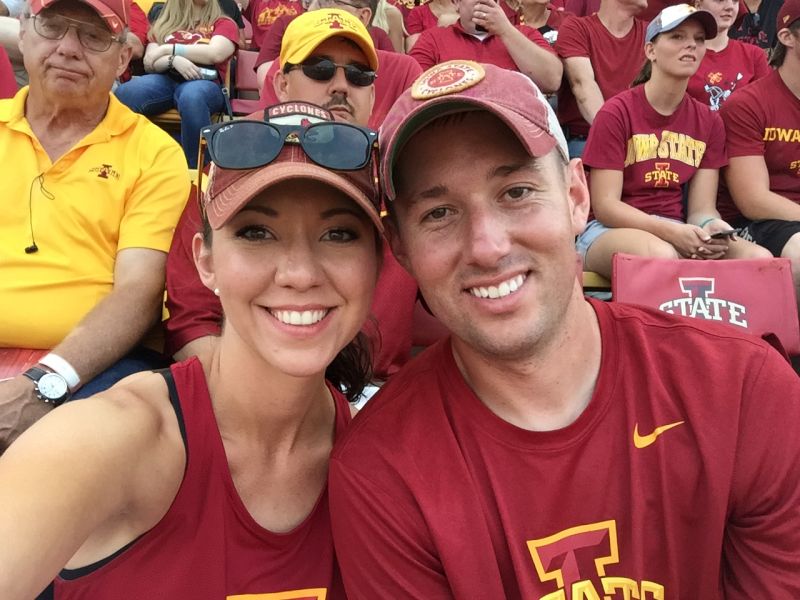 7 / 12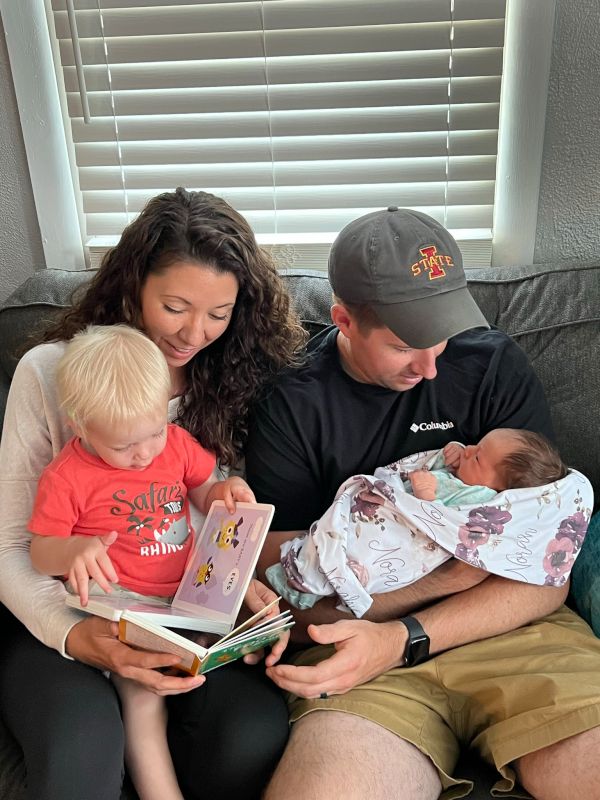 8 / 12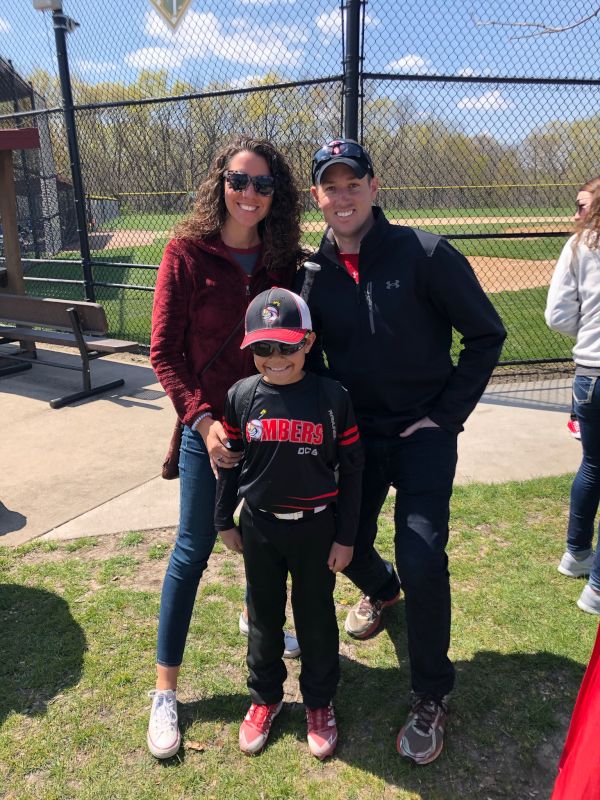 9 / 12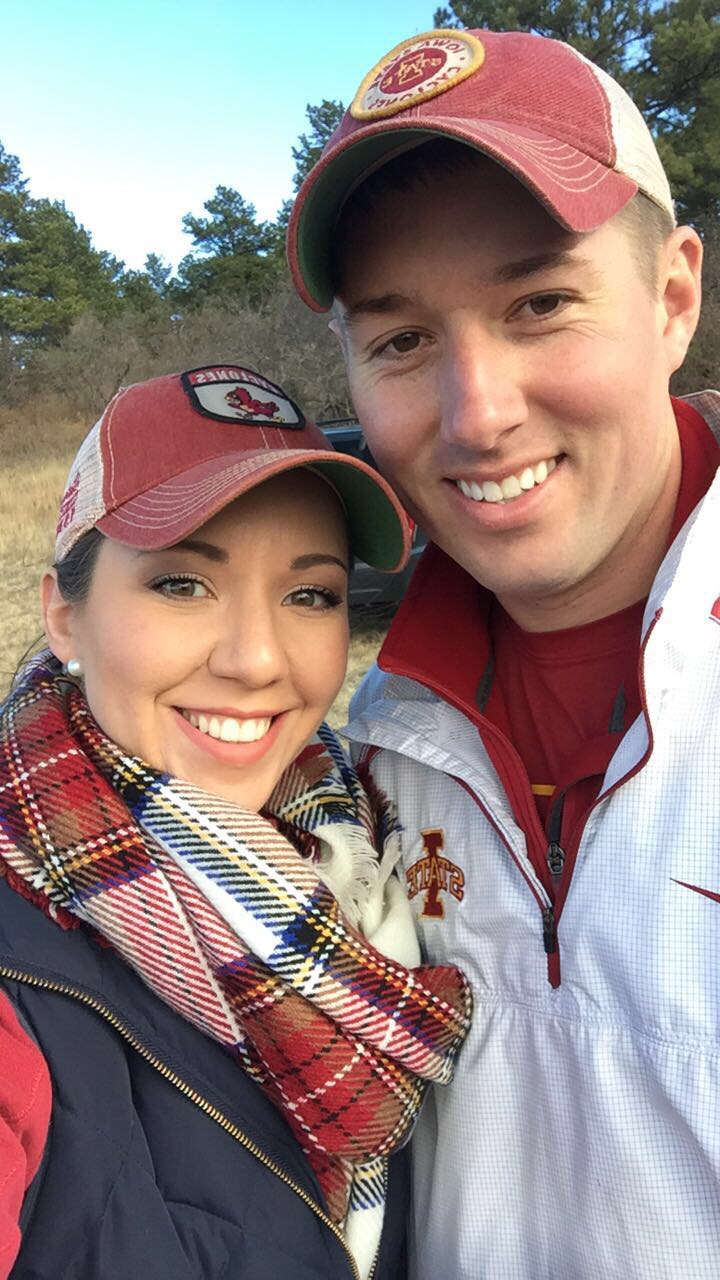 10 / 12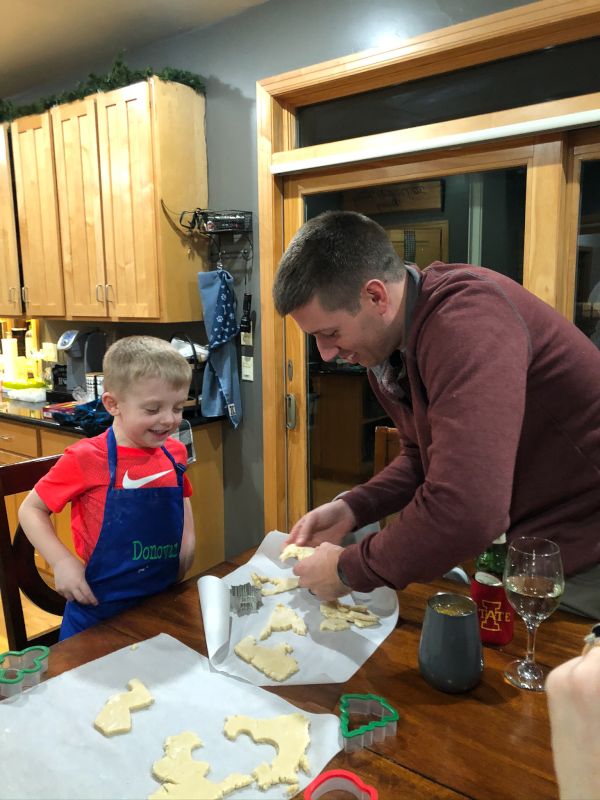 11 / 12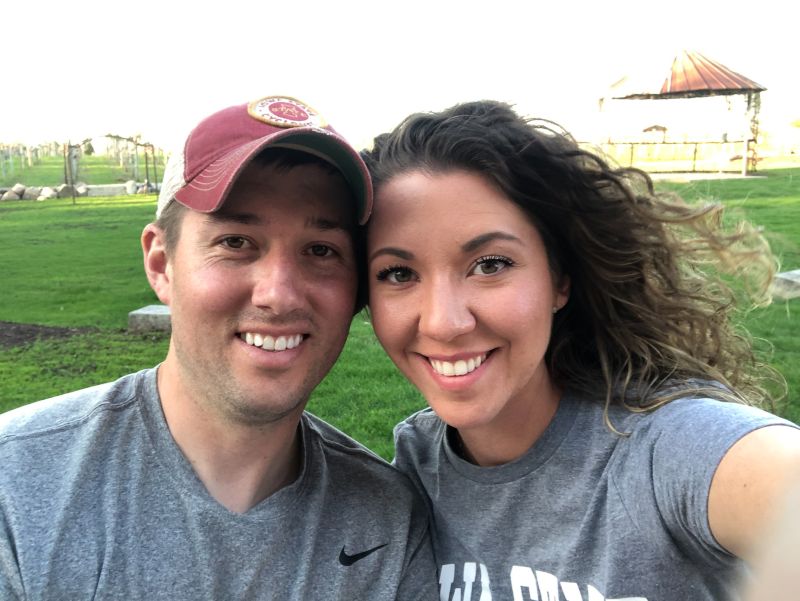 12 / 12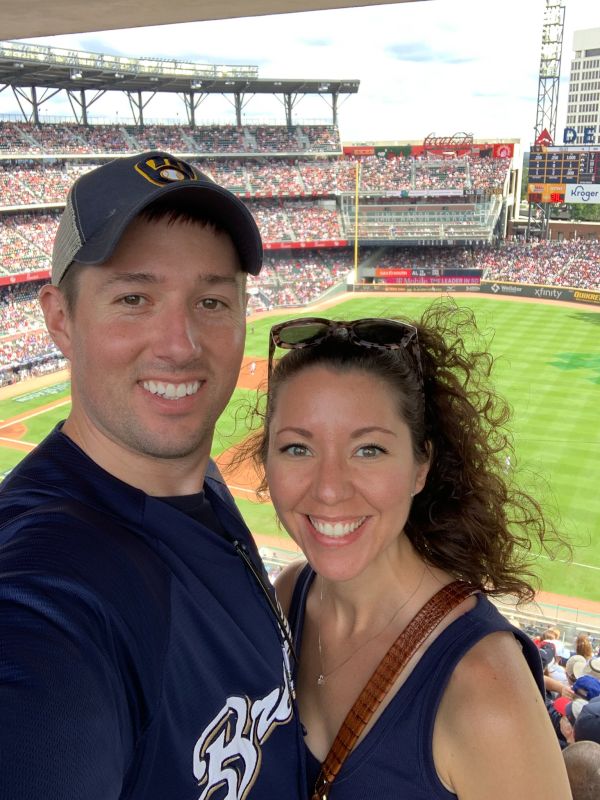 ❮
❯
Our House and Neighborhood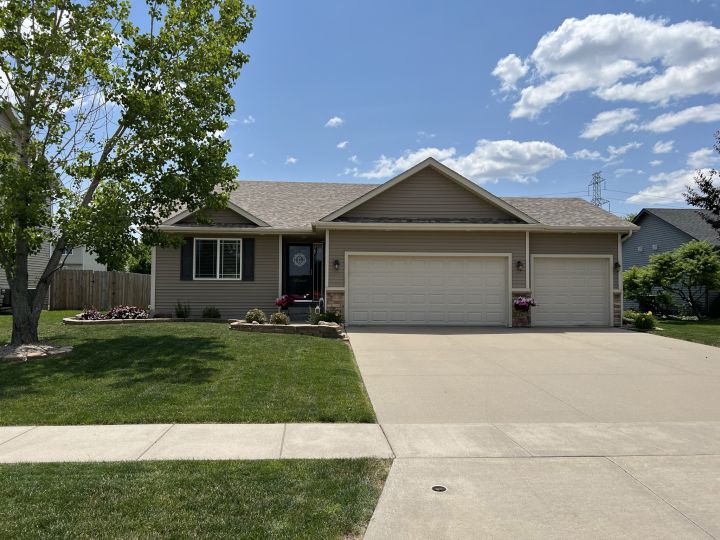 We recently moved back to central Iowa and bought a home after spending 10 years moving around the country while Peter was a helicopter pilot in the Army. As much as we loved the military community, it feels great being back closer to family and putting some roots down.
We live in a ranch-style home with four bedrooms and two living areas, along with a spacious backyard and deck. Our neighborhood is extremely family friendly with parks and bike paths scattered throughout as well as a community center, library, sports complex and pool not far away. While on nightly walks with our dog Molly, we are always passing young families with babies in strollers and children on bikes, who we cannot wait to have playdates with!
We love our community. Being just 20 minutes from the heart of the city allows us to take advantage of great activities like the zoo, science center, museums, farmer's markets and cultural events but still enjoy a quaint community with wonderful neighbors. Whether it's roasting marshmallows in the backyard or exploring what the city has to offer, we are eager to create memories as a family.
Our Extended Families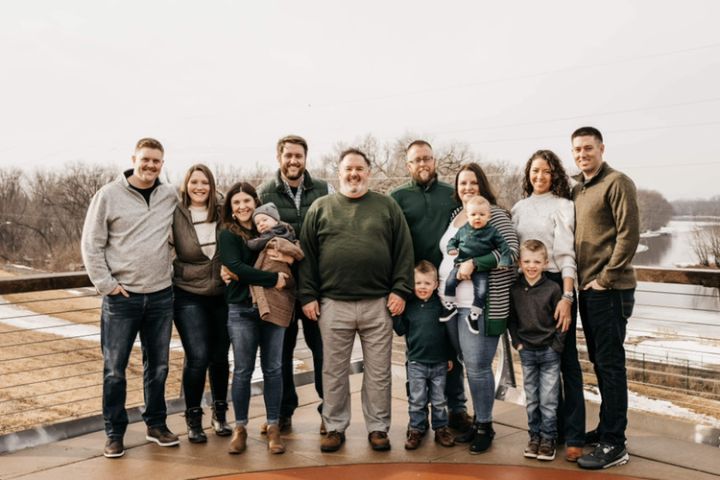 We both come from close, tight-knit families. Peter comes from a rather large family and is one of four brothers, all residing with their families and his father in the great cheese state of Wisconsin. Kayla's parents and sister's family all conveniently live around 10-20 minutes from our home.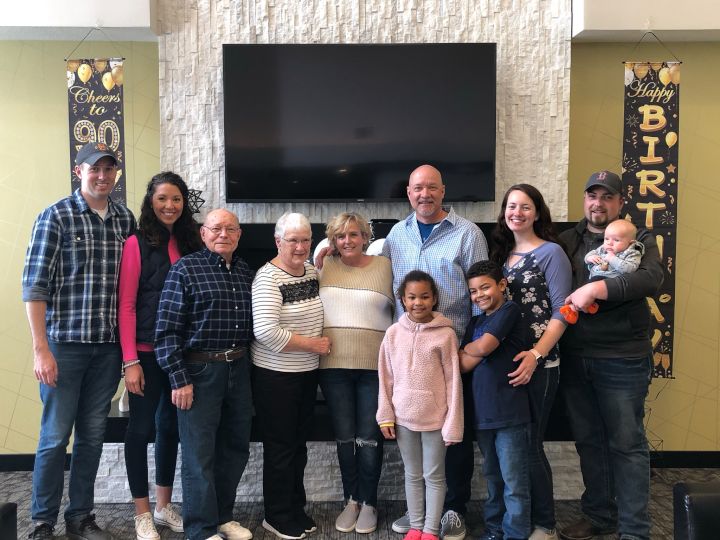 Only being a half day's drive, we visit Peter's family multiple times per year and enjoy hosting when they can visit. Family outings to Wisconsin themed events, birthday gatherings and holiday time are things we all enjoy. Decorating Christmas cookies is always a group favorite, along with building forts and movie nights. Kayla's family tends to gather often, with her extended family living close by as well. Along with backyard BBQ's and family reunions, Fourth of July has been a tradition on her side for decades with a parade and carnival located just one block away from where her parents still live. Our nieces and nephews would love to have a cousin to ride carnival rides, eat corndogs and watch fireworks with!
Both families are so excited by the prospect of us becoming parents. A child in our family will have supportive and nurturing grandparents who are eager to spoil a child only the way grandparents can! In addition to our parent's presence, we look to our siblings as well. It would be pure joy to share that experience with our siblings and for a child to have close relationships with their cousins.
From Us to You
We'd like to start by thanking you for taking the time to read our profile and getting to know us a little bit better. Although we cannot fully understand what you are going through, we imagine you must be feeling a wide range of emotions, as are we. When we sat down to write this letter, we were somewhat at a loss for words. You are under an immense amount of pressure to make such an important decision, while we feel pressure in our hopes to assure you that we'd be the right fit. We thought long and hard about what to say and soon realized we can ease these pressures by simply speaking openly from the heart. We also invite you to open your heart, as you read our story.
Our story began in 2011, after being set up by two of our closest friends. About to start our senior year of college, we spent the summer getting to know one another. Kayla was drawn to Peter's goofy sense of humor but quickly found out about his big heart. Peter was first attracted to Kayla's smile and reservedness, but it wasn't long until he saw her personality shine through. We were married in 2014, after moving for Peter's career. We spent 10 years living throughout the U.S. while Peter was a helicopter pilot in the Army. We loved our adventures, along with the close friendships made. We fully embraced our lifestyle, and those memories will always be kept close. After closing that chapter, we moved closer to family and started putting roots down.
A few years after getting married, our journey to parenthood started. Through years of trying to conceive, Kayla lost multiple pregnancies and underwent every fertility treatment available. Despite our efforts, we are not able to bring a baby into this world. While the heartbreak we endured was devastating, we knew in our hearts we were meant to be parents. We started to research, and our hearts completely opened to the beautiful world of adoption. Genetics don't make a family, love does, and we have SO much of it to give. Kayla grew up babysitting throughout high school and tutored elementary children in college. From a young age she always envisioned herself as a mother and having a family one day. Peter grew attached to our nieces and nephews from the moment they came into our family and is the epitome of a "funcle (fun uncle)". Our marriage has truly been strengthened by our journey and we are confident we can overcome any obstacle that may come our way. We feel we are more prepared than ever to welcome a child in our family and give them the unconditional love and support they deserve from us as their parents.
We know this process won't always be easy, but we are dedicated to raising your child with honesty, integrity and respect. Our hearts will always be open to answering any questions they may have, along with age appropriate, candid discussions. They will know the immense love for them even before they came into this world. We will also do everything we can to ensure your child feels ownership in their story.
We feel one of the best ways to ensure a child feels ownership in their story is by including you in it. If you would like, we are happy to send pictures, letters and emails highlighting achievements in your child's life, all to the extent you are comfortable with. We are excited for the chance to get to know you and to build a healthy relationship.
We are grateful for the courage you have shown in your consideration of adoption. We know this is a difficult decision, but please know this baby will be loved by many. Not only are we overflowing with love to give, we have been blessed with a wonderful family and friends who are going to shower this child with more love than you can imagine. We are incredibly excited and deeply thankful for the chance to share our hearts.
Sincerely,
Peter & Kayla
Favorites
Actor
Denzel Washington, Bradley Cooper, John Krasinski
Tom Hanks
Actress
Jennifer Lawrence, Sandra Bullock
Sandra Bullock
Author
I don't have a favorite author but prefer nonfiction stories
I enjoy autobiographies, how to books, or books on travel
Book
Unbroken
Too hard to pick just one!
Candy Bar
Reese's Peanut Butter Cups
Snickers, but sour patch kids are my favorite candy
Cartoon
Recess
The Peanuts Specials
Childhood Memory
Swimming and playing sports in backyard with 3 brothers
Road tripping to family reunions in various states
Childhood Toy
Nintendo 64
Barbie's
Children's Book
If You Give a Mouse a Cookie
Oh, the Places You'll Go! as well as the Junie B. Jones series
City
Colorado Springs, CO
Colorado Springs, CO
Classic Movie
Saving Private Ryan, Tommy Boy
When Harry Met Sally
Day of Week
Saturday
Saturday
Dessert
Donuts (Apple Fritters and Long Johns with Sprinkles)
Cheesecake or custard
Disney Movie
Aladdin (New and Old Version), Up, Mulan
It's a tie between The Lion King (I love the soundtrack) and The Parent Trap
Dream Car
GMC Sierra 1500 AT4
Fully loaded Jeep Grand Cherokee
Dream Job
Helicopter Pilot (Was one in the Army)
Being a Mom
Dream Vacation
Boundary water fishing/camping trip
Hawaii
Family Activity
Exploring new places
Family vacations
Flower / Plant
Strawberry plant (because I can eat them!)
Stargazer Lily.... I keep trying to acquire a green thumb!
Food
Ribeye Steaks, Pizza, and all breakfast food
Street tacos or huevos rancheros
Form of Exercise
Hiking, Biking, Walking the dog
Walking and yoga
Fruit
Strawberry
Grapefruit, strawberries, blueberries...I love them all! We try to get out to orchards to pick fruit when they're in season.
Game
Blackjack
Catch Phrase
Hobby
Enjoying the outdoors
Decorating our home, getting outdoors, crafting
Holiday
4th of July
Christmas
Holiday Song
Monster Mash
Merry Chistmas by nsync
Holiday Tradition
Making non traditional food for Christmas
Making monkey bread on Christmas morning
Ice Cream
Chocolate chip cookie dough
Strawberry or vanilla caramel fudge
Junk Food
Potato chips and dip
Chips and queso
Leisure Activity
Watching/attending sporting events
Traveling, relaxing on our deck, watching a new TV series, finding new restaurants
Magazine
Men's Health
People
Memory with a Child
Building forts and playing nerf guns with nephews
Painting nails and doing hair with our niece and having cannonball competitions with our nephew
Memory with Spouse
Key West vacation
Adventures of living the military lifestyle while Peter was in the Army.
Movie
Step Brothers, Top Gun: Maverick
Bridesmaids
Movie Munchie
Sour Patch Kids
Popcorn with M&M's
Movie Quote
"Brothers don't shake hands. Brothers gotta hug." -Tommy Boy
"Nobody puts Baby in a corner"- Dirty Dancing
Movie Type
Comedy and Action/Drama
Romantic Comedy
Musical Group
Eric Church and Chris Stapleton
Most any 90's country groups, but I also like Garth Brooks, Justin Timberlake, Eric Church, Billie Eilish along with so many more.
Nursery Rhyme
Peter Cottontail
This Little Piggy. My grandma used to say that nursery rhyme to us while counting our toes
Olympic Event
Soccer
Ice Skating
Personal Hero
My Mom
Malala Yousafzai
Play
My brother's 8th grade rendition of Singing in the Rain
Grease
Poet
Myself "I am a poet and didn't even know it" (I am not well versed on poets)
To be honest, poetry really isn't my thing
Quality about my Spouse
She is kind, patient, and always up for an adventure
His big heart and soft side, strong work ethic and sense of humor (he is always able to make me laugh, even when I don't want to)
Quote
"Are you trying to be someone or are you trying to do something?" - Matt Campbell
"Live in the sunshine, swim the sea, drink the wild air." -Ralph Waldo Emerson
Restaurant
Culver's (best custard)
Anywhere that has good Mexican, Sushi, Thai,Vietnamese, American...we are foodies!
Sandwich
Peanut Butter and Jelly
Italian sub
Scripture
Greater love hath no man than this, that a man lay down his life for his friends. John 15:13
Do nothing from selfish ambition or conceit, but in humility count others more significant than yourselves. Let each of you look not only to his own interests, but also to the interests of others. Philippians 2:3-4
Shopping Store
Cabela's
Homegoods, TJMaxx, Target, and local shops
Song
Sweet Caroline after an Iowa State football win
Callin' Baton Rouge by Garth Brooks
Sport to Play
Basketball
Cornhole/Bags...I did not inherit the athletic gene lol.... But I did enjoy dance classes for many years growing up.
Sport to Watch
Football
Football
Sports Star
Allen Lazard, Giannis Antetokounmpo
Georges Niang
Sports Team
Iowa State Cyclones and Green Bay Packers
Iowa State Cyclones
Subject in School
Math
Various art classes, English, Choir
Thing to Cook
Homemade pizza and anything on the grill
Warm, cozy meals in the winter (I make a mean chili!) and grilling out in the summer.
Time of Day
Sunrise and Sunset
Weekend afternoons or at the end of a weekday when Peter and I can catch up while on a walk with our dog Molly.
Tradition
Visiting our college town and reminiscing whenever we are there
4th of July festivities including a parade, neighborhood carnival and fireworks display with family and friends, all being just down the sreet from where my parents still live!
TV Show
The Office, Ozarks, Stranger Things
The Office, Modern Family, Game of Thrones. Reality TV is a guilty pleasure as well.
TV Show Character
Michael Scott
Dwight Schrute- The Office
Type of Music
Country
Country
Vacation Spot
Key West, Florida
Key West, Florida, the Gulf Coast beaches and Colorado
Video Game
FIFA Soccer
Mario Cart
Get in Touch
Provide more information, so American Adoptions can connect you with this family.
---