1-800-ADOPTION
Thank you for viewing our profile
If you would like to learn more about us, please call 1-800-ADOPTION (2367846), fill out the form at the bottom of our on-line profile page, or email us at bp_information@americanadoptions.com.
To revisit our on-line profile page and view our profile video at American Adoptions, simply use your mobile phone to scan the QR code on the right. We are looking forward to hearing from you!
Steven & Jennine
Thank you for considering us to become your child's adoptive parents. We have wanted to become parents for such a long time and are grateful that our long winding journey led us to the path of adoption. We deeply want to share a home full of unconditional love and laughter with your child and promise to keep them safe, happy and thriving. We also pray for your peace and comfort during this challenging time.
About Us
Job
General Surgeon
Chaplain
Education
Doctor of Medicine
Master of Divinity
Relationship
Legally Married
Our Promise to You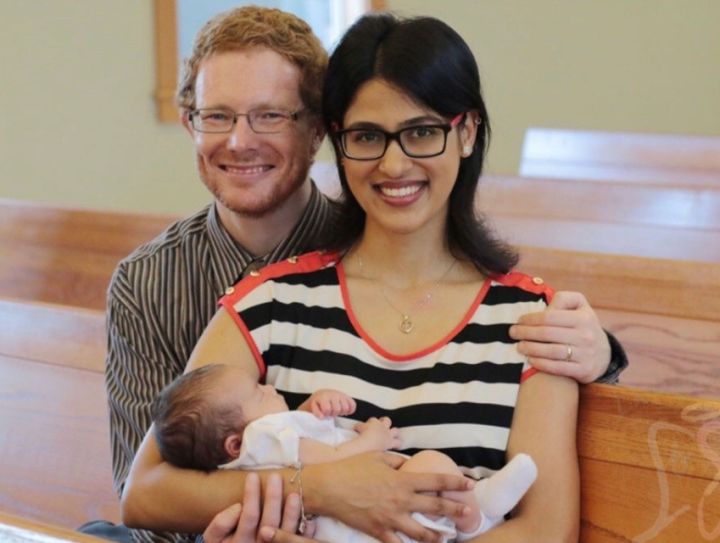 We are filled with such awe and have so much to say to you, but our words fall short. What we can promise to you is that we will love your child with all of our being. We can't wait to pour out our hearts into this child, so they know how much they are loved by us and our extended family. We would like to have an open communication with you and foster a relationship that will build your child's confidence and character. We promise to remain patient and grateful to whatever you are willing to allow. You are important and will always be an important part of this child's growth and story. We promise to provide love, support and encouragement for them to thrive and discover their own gifts and skills. We promise to travel with your child, share the magic of learning process, and make curiosity and discovery a part of their life. We promise to give your child a loving home, a nurturing family, lots of kisses and snuggles and many adventures along the way.
Qualities We Love, Admire and Respect in Each Other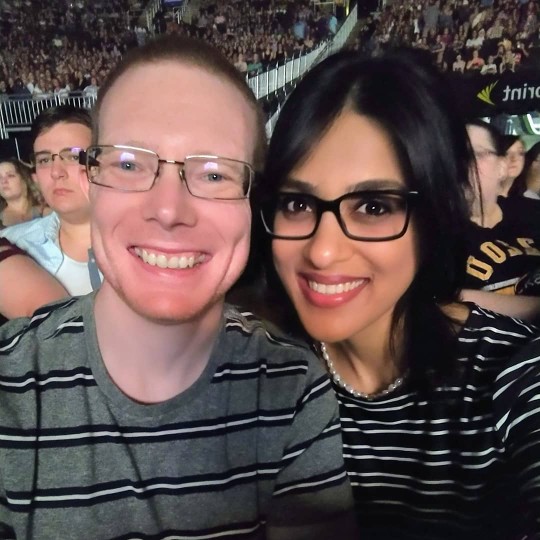 Jennine About Steven: I love that Steven is an extremely hardworking man and works many hours to use his skills and gifts to bring about a difference in people's lives. Steven is very focused and motivated. He likes to stay active and workout and also encourages me to stay active. He enjoys learning new things whether it is fixing something around the house or learning new surgical techniques to help his patients. He is also very calm natured and an excellent listener. He has deep compassion and humility for helping others whether it is his patients or our community. He is involved in supporting causes that are very near to his heart, our local food pantry and the humane society. I love that I have my best friend in my partner, and I know that he will be a wonderful father to our future child.
Steven About Jennine: Jennine is the most loving, selfless and compassionate person I know. She always puts others before herself. Every day when I get home the first question she always asks me is, "How was your day?" She works with people who are sick she brings calm and peace just by her gentle touch, calming presence and listening ears. She is dedicated to making sure the ones around her feel loved. In particular, she always makes sure her nieces and nephews feel loved (and she's fun too). There's a reason she is the favorite aunt "Honey Mama". She is also a very strong woman. She knows her values and will defend them against anybody. These are just a few of the countless things that I love and respect about Jennine, my love and partner and that I know will help her to be an outstanding mother.
Our Cultural Heritage
We are an interracial couple and we come from very different cultural backgrounds. Jennine's parents are from Pakistan, but she was born and raised in Saudi Arabia. She immigrated to the U.S. with her parents and four siblings in 2004. She has a culturally diverse upbringing and appreciates the beauty of difference, whether it is difference of race, culture, gender or beliefs. Being a South Asian American, she understands the significance of maintaining one's connection with their racial and cultural roots.
Steven is from rural Kansas with a family background of farming. His family is mostly from Germany and Switzerland. He brings with him the welcome and openness of different nationalities and races as well as the desire to continue learning about others.
We have always been inclusive of each other's cultural differences. We describe our union as "East meets West." It is a beautiful blend of eastern and western values. We have friends and extended family who also come from different cultural backgrounds. Being culturally inclusive is important to us because it brings wholeness and understanding to our relationship. These values are balanced in our union where we relate to two different value system with open hearts and minds. We hope to raise our child in the beauty of our cultures and be mindful of their own culture.
Photos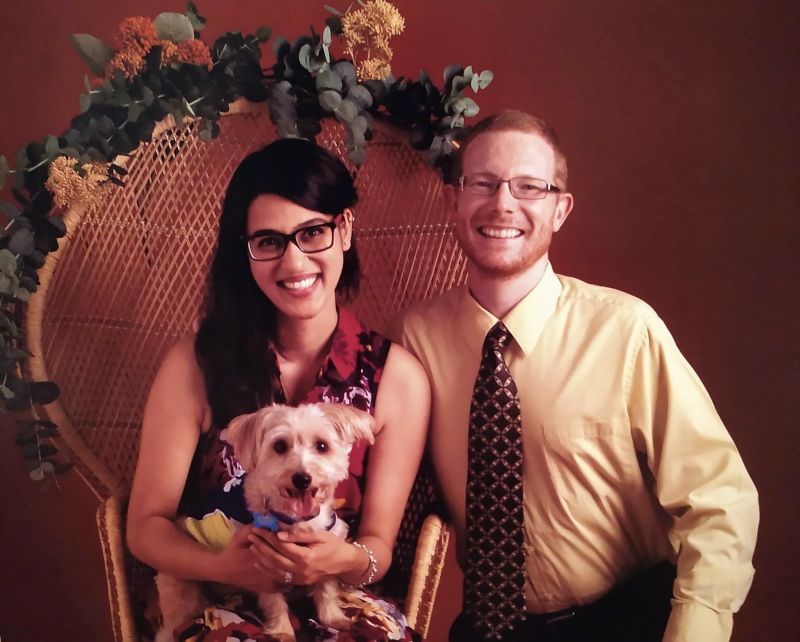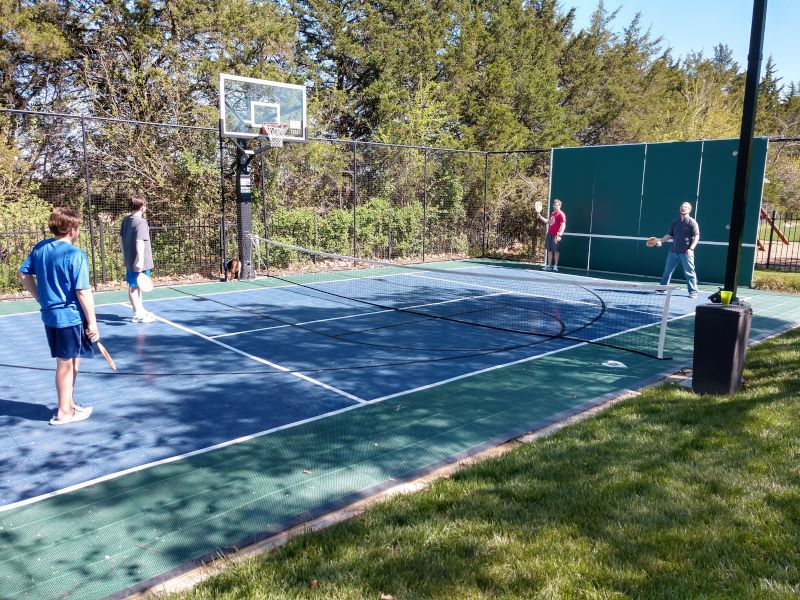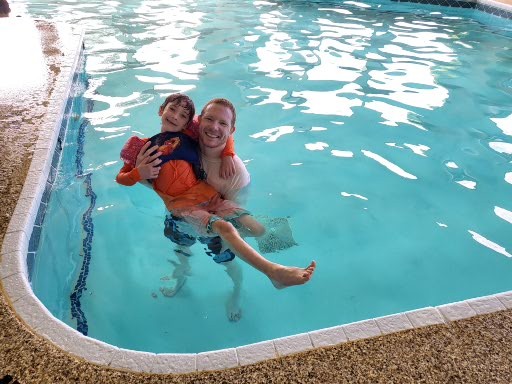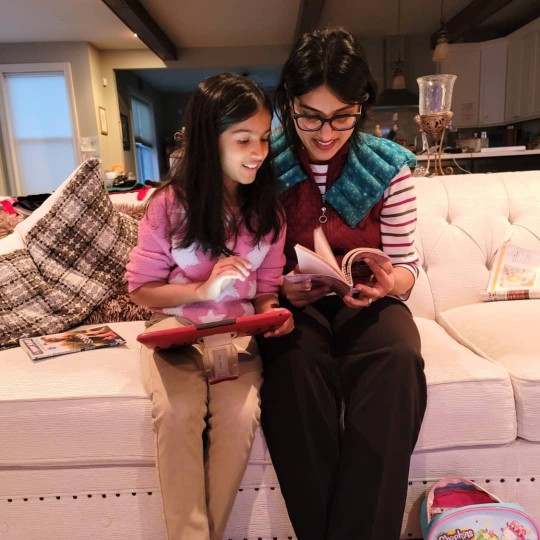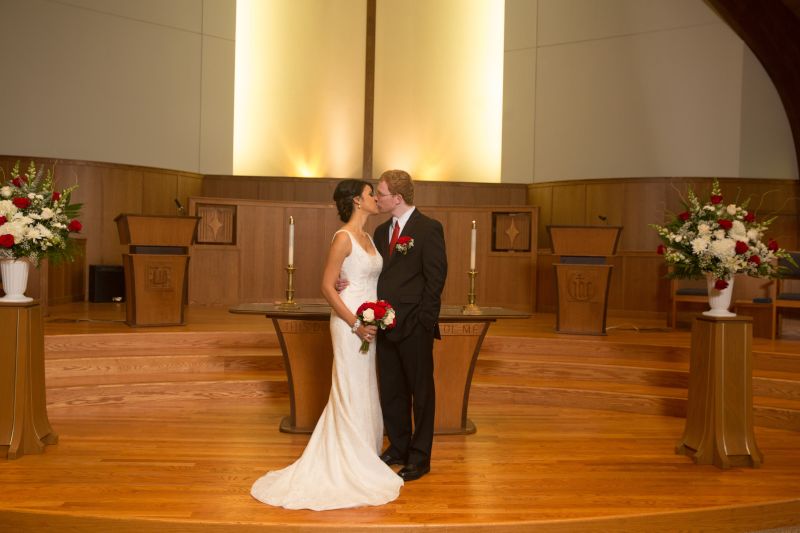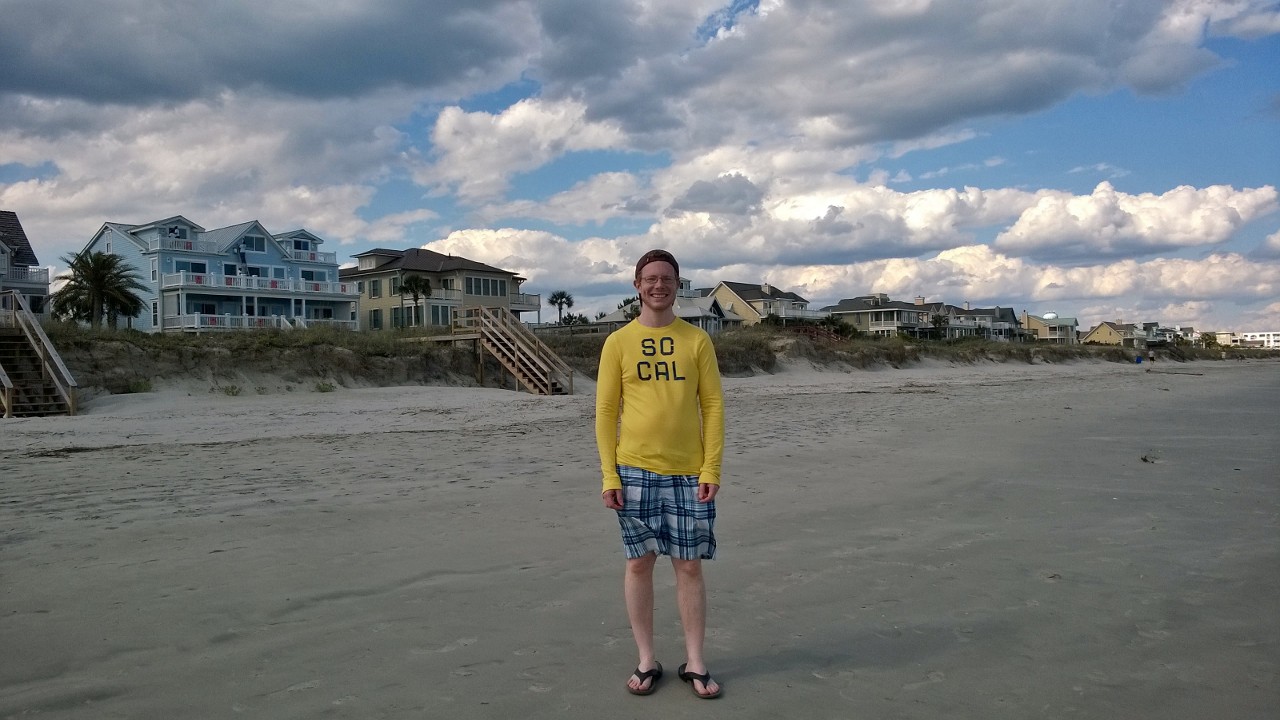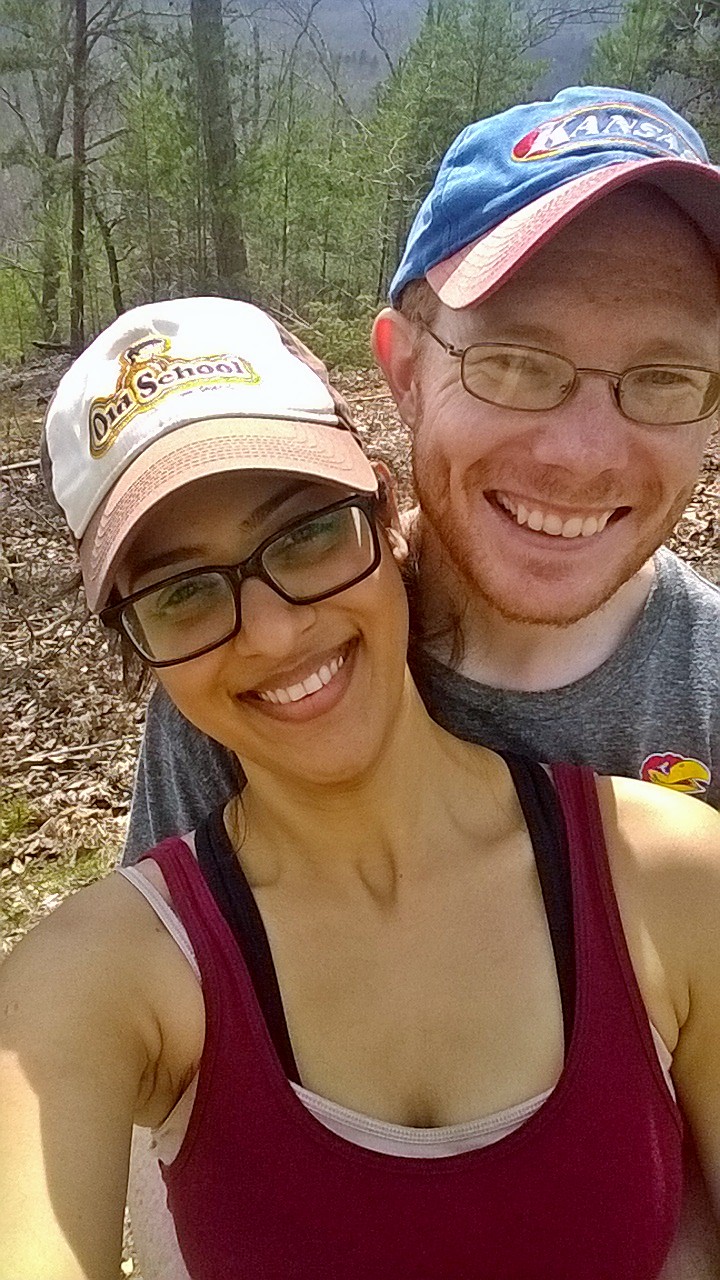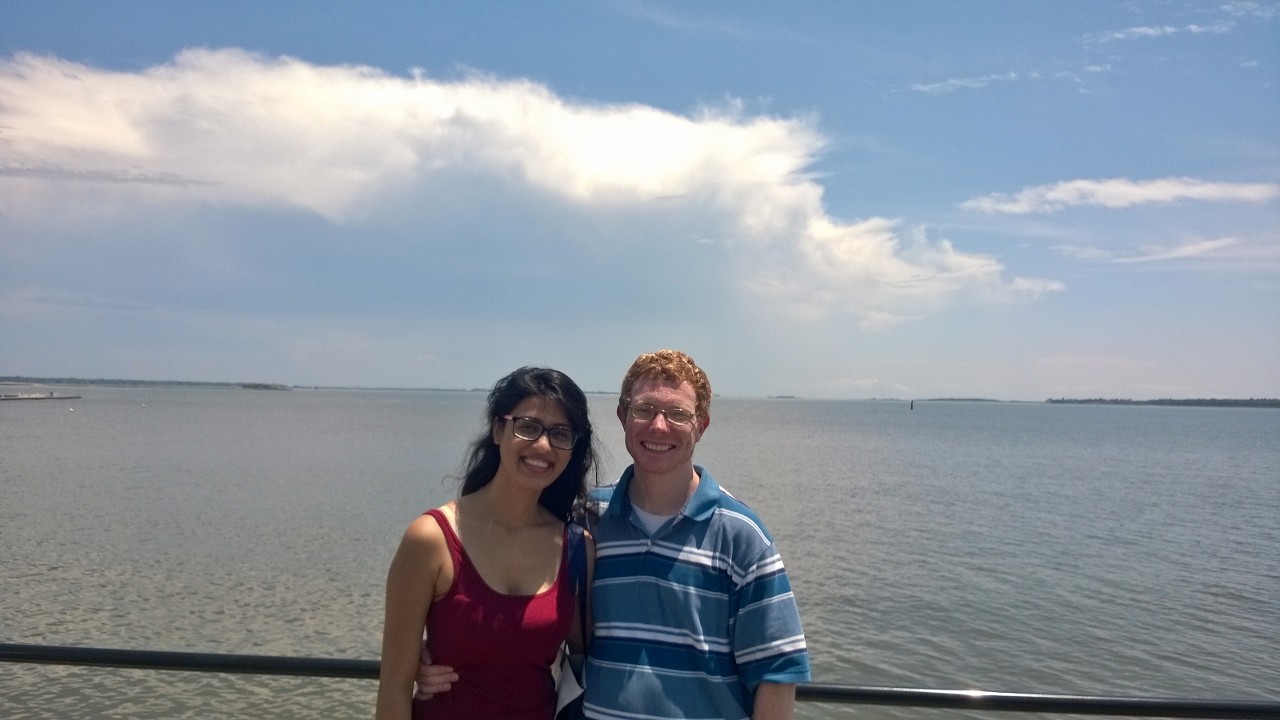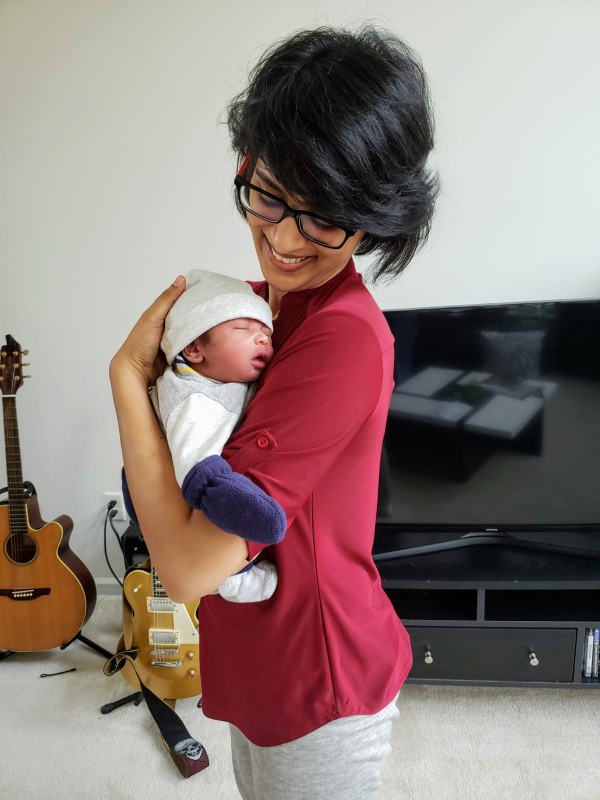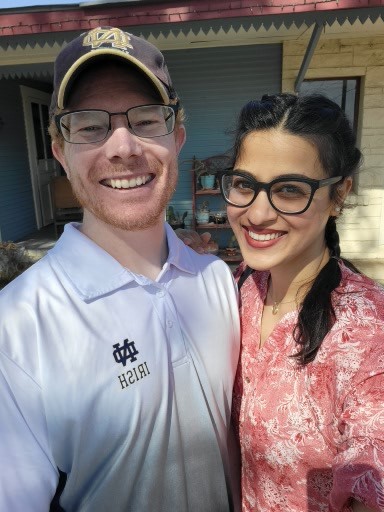 ×
1 / 12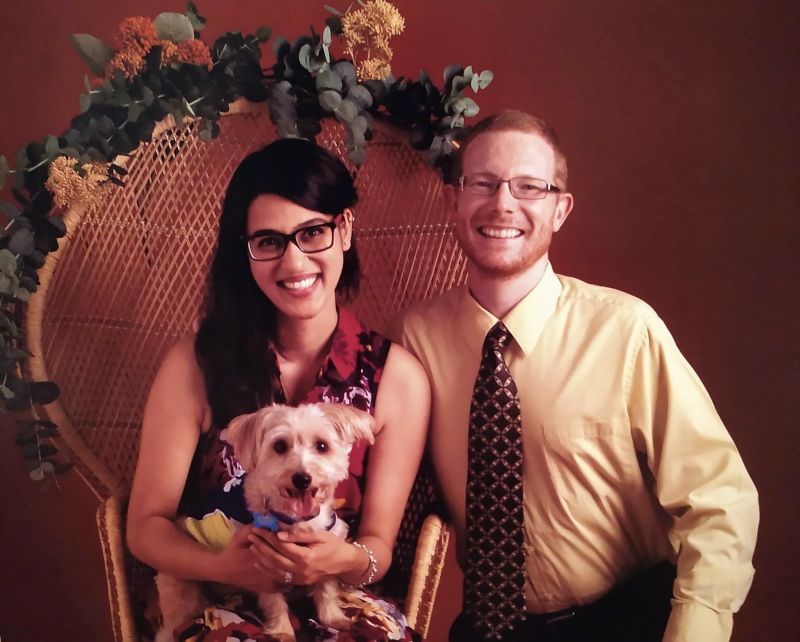 2 / 12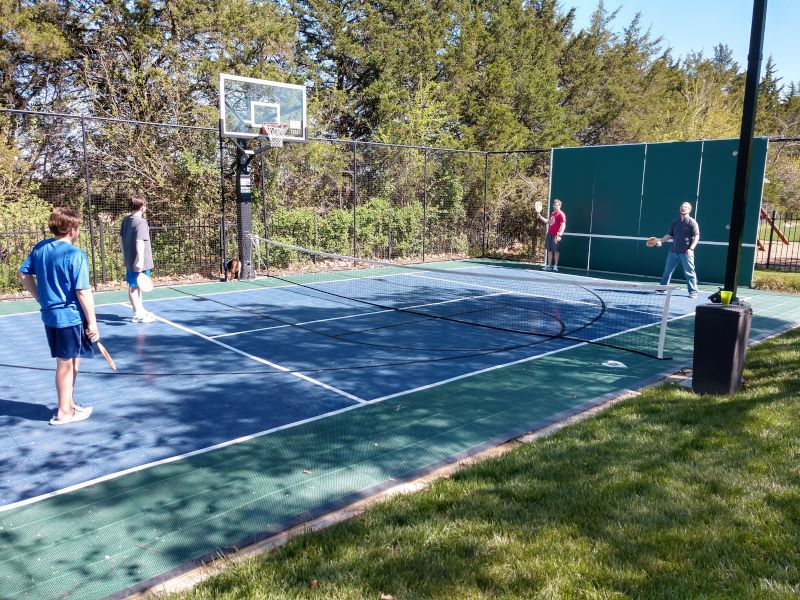 3 / 12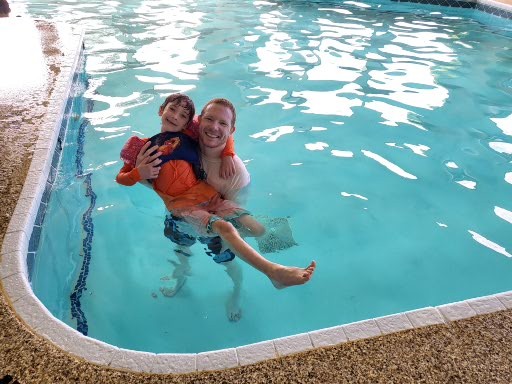 4 / 12
5 / 12
6 / 12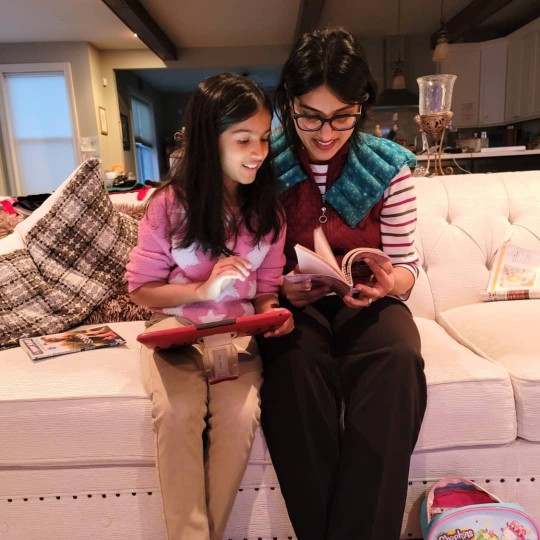 7 / 12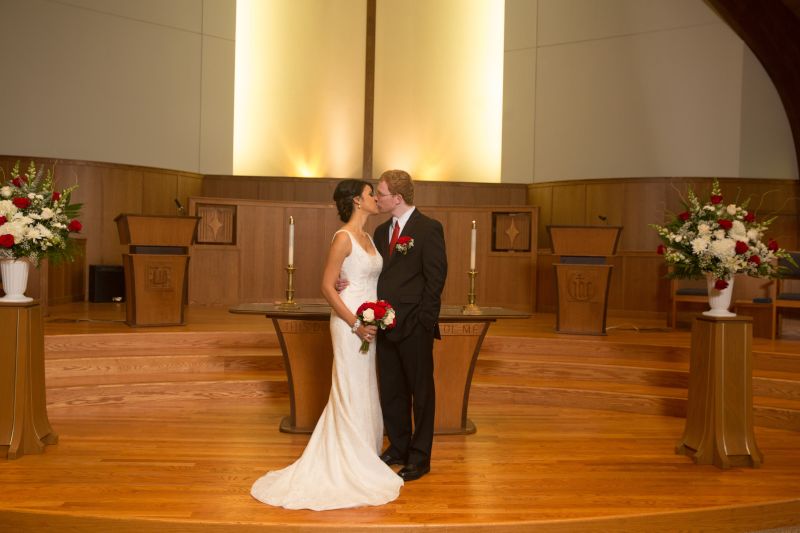 8 / 12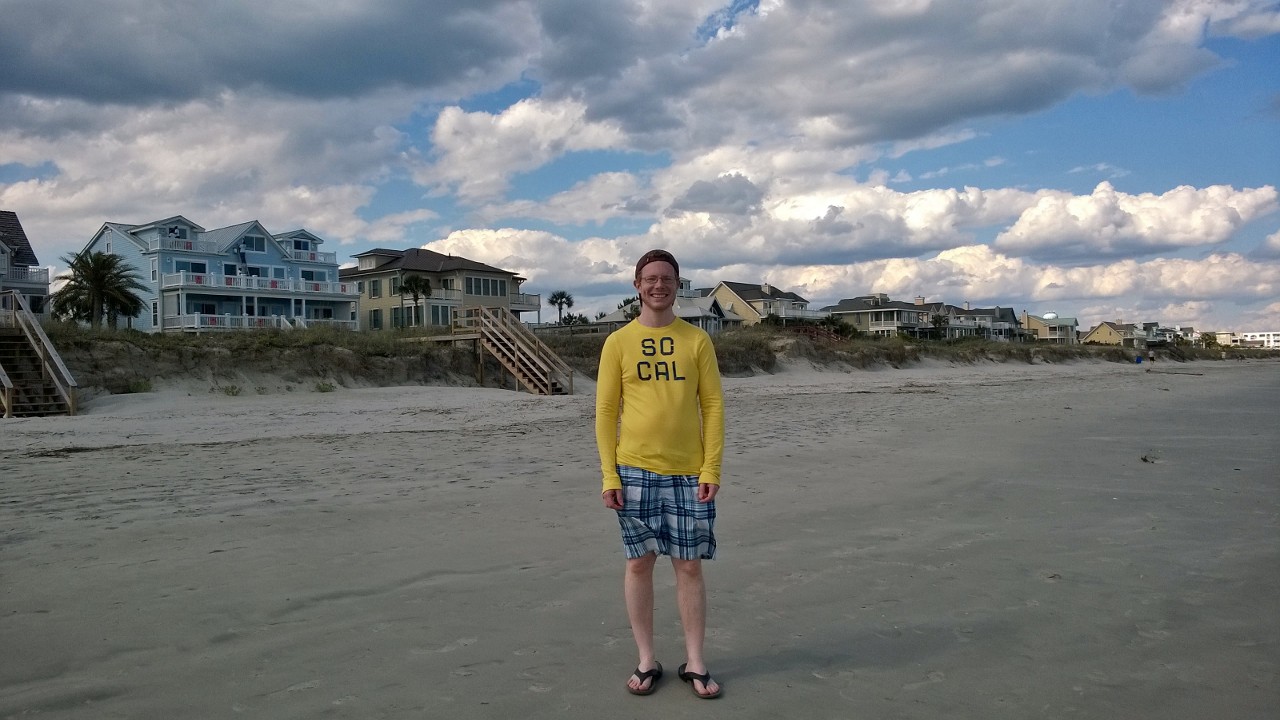 9 / 12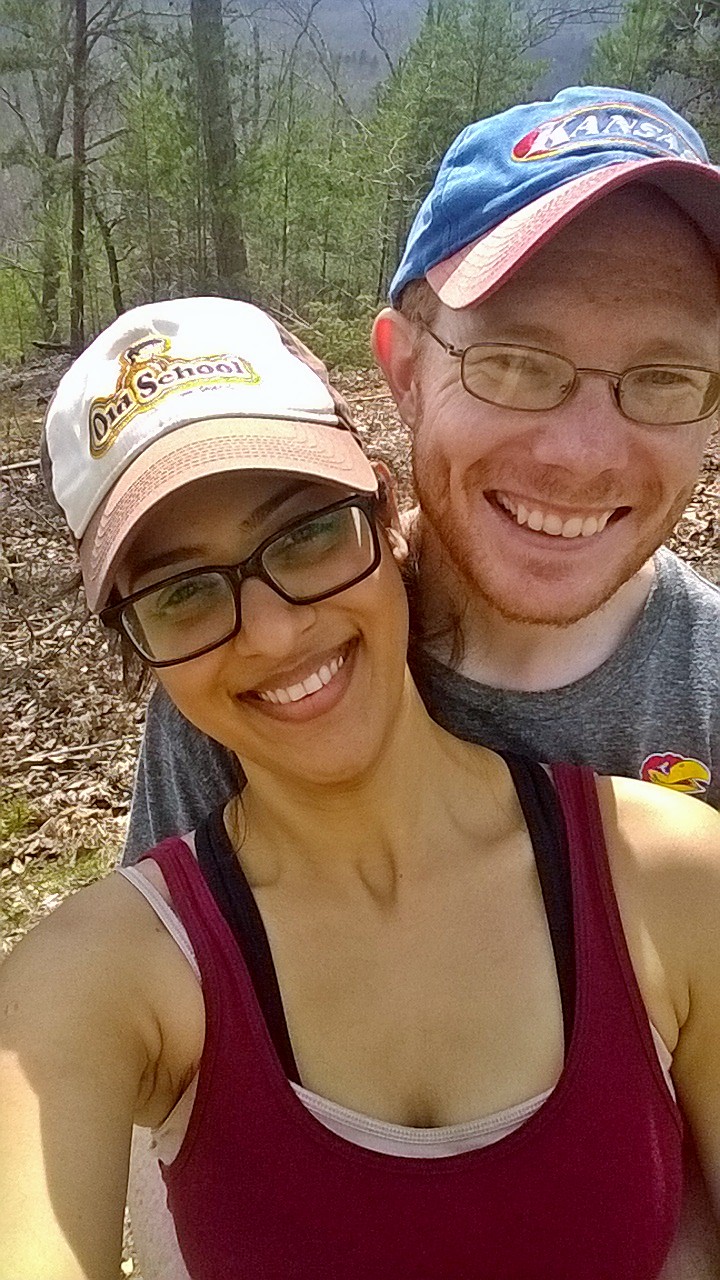 10 / 12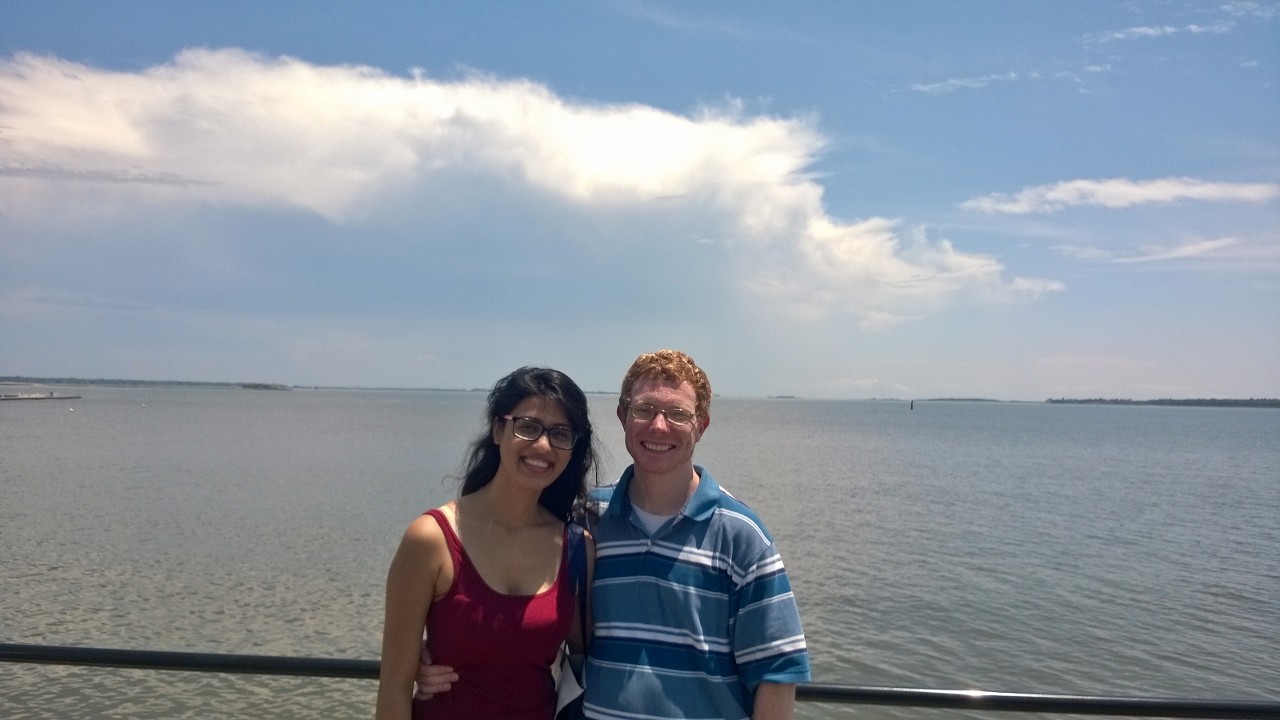 11 / 12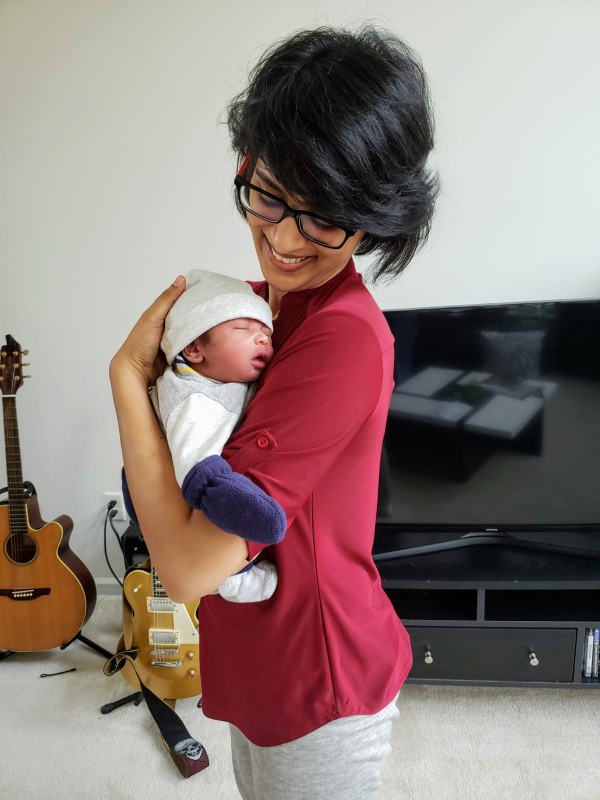 12 / 12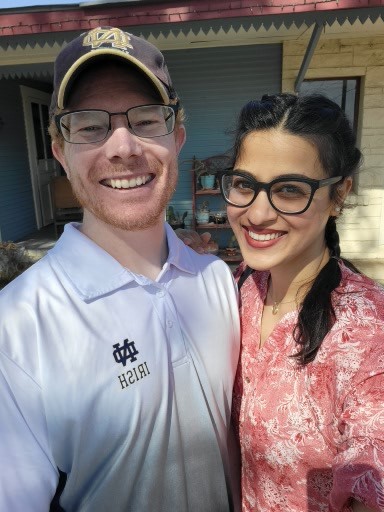 ❮
❯
Our House and Neighborhood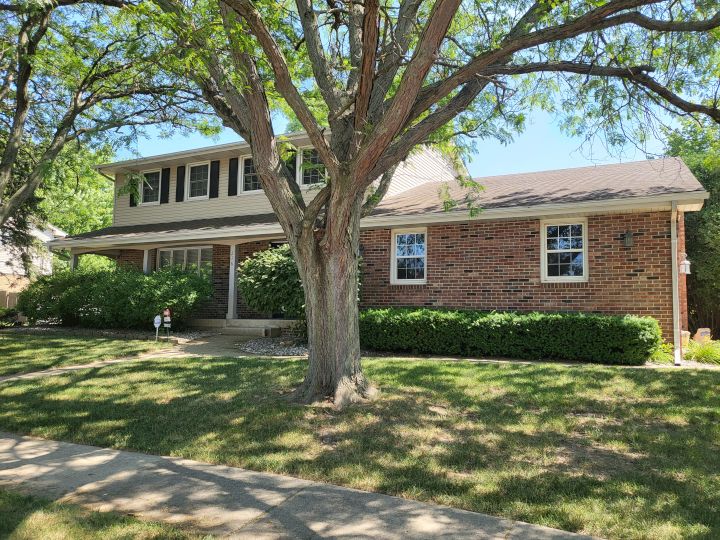 We live in a small city in Illinois which is a vibrant diverse community to raise a family. Our neighborhood was established in the 1970's and has a good mix of ages including many young families, cultures and professional backgrounds. We love living here and taking advantage of several walking trails, parks and community lakes. We have four parks within walking distance from our home.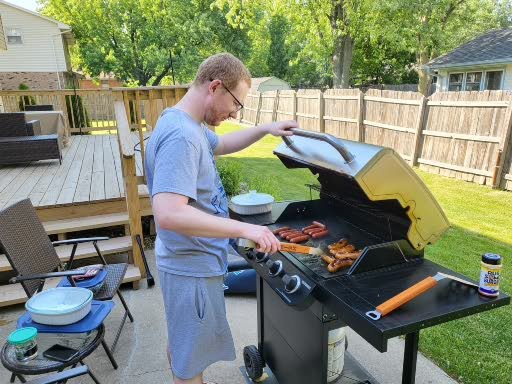 Our ranch-style home offers 4 bedrooms and 2.5 bathrooms with a partially fenced backyard which gives us a lot of room to entertain and play. Jennine's favorite place is the kitchen where she enjoys cooking and Steven baking. The kitchen opens up to a cozy family room where we spend a lot of time watching TV, relaxing or reading. The kitchen and family room also have access to the backyard where we enjoy having family and friends.
There is an array of recreational activities in our community which include a state park, skating park, ice rink, 20 public parks, a children's museum, a petting zoo and the annual five-day summer festival which provides wholesome, fun activities and entertainment for children. We have two school districts one of which is included in top 25% of public high schools in the country. The university in town also offers exciting events for the community throughout the year.
We enjoy living an hour away from Chicago and love visiting the "Windy City" for music, art, and food.
Our Extended Families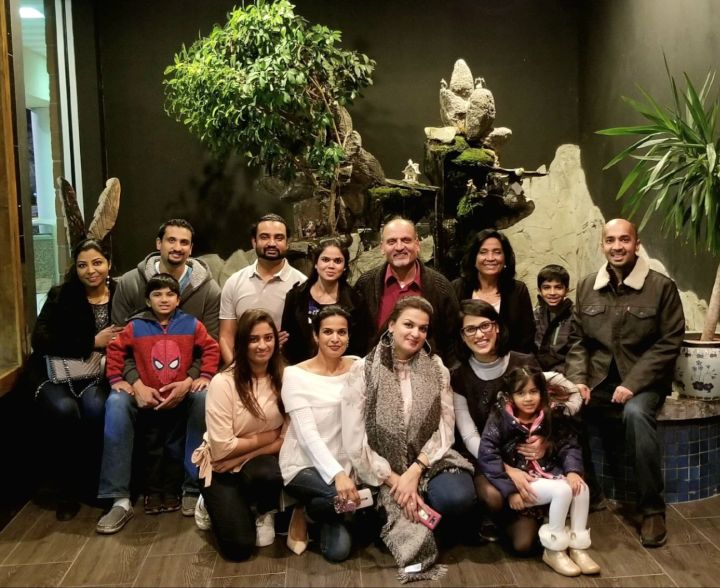 Family is very important to us. Both of us are fortunate to come from families that are tight knit and have foundations of love and faith. Steven is the middle child out of three and Jennine is the fourth child out of five. Steven's parents are retired. Jennine's mother recently retired and her father manages their business. Both sets of grandparents love to spend time with their grandchildren and "spoil" them. They are excited about a growing family and having more grandchildren to enjoy and cherish.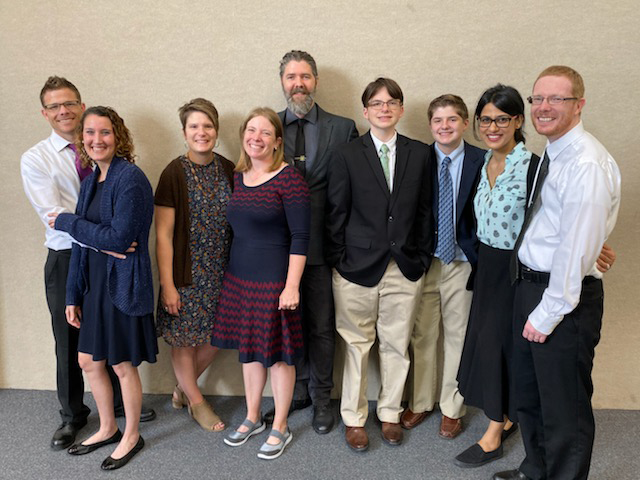 Both our careers brought us to Illinois. Steven's family lives in Kansas and Michigan while Jennine's family lives in Illinois and Delaware. However, we get together with family on Easter, Memorial Day, 4th of July, Thanksgiving, Christmas and many celebrations which include birthdays, graduations and birth of new babies.
We both believe that family is not just what you're born into but what you make out of relationships. We are blessed with so many friends who are our "family" and share our excitement and hope to become parents. We are godparents to two friends' children and Jennine is a godmother to one of her nephews.
We are committed to parenthood and providing your child with the love and stability of a fun-loving family.
From Us to You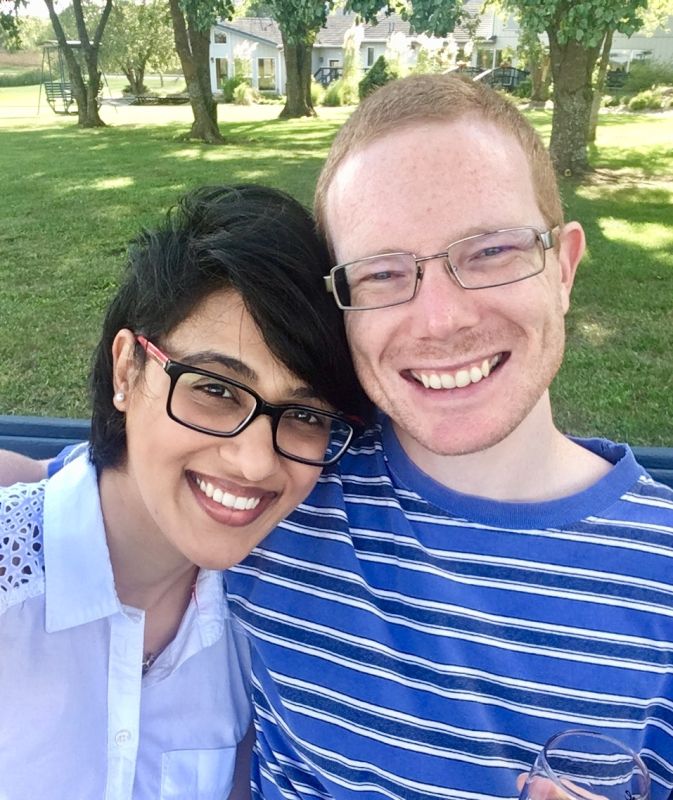 It took us the longest to write this letter because this letter cannot fully encompass all we would like to say to you and how we feel. We have looked forward to writing this letter from the beginning of our adoption journey but when it came time to write, all we could feel was deep awe.
We want to thank you for taking the time to go through our profile and getting to know us. Although this is an exciting time for us, we are aware that it is a challenging time for you and we hope that no matter what you decide, you find peace in your decision. As you face this difficult decision, please know that you are covered in prayer and love by two strangers who will be very fortunate to meet your little one and include them in our fun loving and joyful family.
We have been married for six years and after finding out that getting pregnant on our own was not an option, the decision to adopt came very naturally from wanting to grow our family and share our love. We both have family members and friends who received the gift of adoption, and their dream was made possible because of the courageous decision of birth parents like you. We feel called to parenthood through adoption, knowing how much love we have to give.
We met ten years ago when Jennine was pursuing her master's degree in seminary and Steven was in General Surgery residency. At that time, both of us had busy schedules, so we soon realized the essence of spending quality time with each other and those we love. We both feel strongly about spending quality time with our future child and to fill their life with all the love, guidance and encouragement. We both have our dream jobs and carry strong work ethic. Our current work schedule allows us to be off on the weekends and holidays. Jennine will be a stay-at-home mom when we become parents.
We want to travel with our future child and experience the world as a family. We want to raise their curiosity and fill them with wonder. We also want them to know that life is about caring and sharing, and that one can live a fulfilling life when we can experience the highs and lows of life together.
We also want our future child to know their story. We will respect and care for their story, so they know who they are and how they made us a family. We will honor you as a part of their story and a part of our family. We will wholeheartedly welcome you if you choose to stay in contact with your child and us. We both are wholly committed to each other, our marriage and family. We promise to love your child and be committed to them as long as we live. They will be a part of us, our family and our journey.
We feel excitement, humility and deep love at the thought of our future journey with your child. We believe that parenthood is one of the greatest gifts we could ever receive as a couple and we will forever be indebted to you - our hero. We know that this decision will change all our lives, and we are so deeply grateful that you are trusting us to love and raise your child. No words are enough to express our gratitude.
With all our love and prayers,
Steven & Jennine
Favorites
Actress
Leslie Mann
Jessica Chastain
Author
Michael Connelly
Walter Brueggemann
Book
I Know Where the Red Fern Grows by Wilson Rawls
The Road Less Traveled by M. Scott Peck
Candy Bar
Reese's peanut butter cup
KitKat
Cartoon
The Simpsons
Bob's Burger
Childhood Memory
Christmas when I was 11 years old (family from Michigan came)
Watching the sunrise every New Year's Day with my family
Childhood Toy
Legos (particularly my police station)
A brown stuffed animal (dog) with red hat
Children's Book
The Butter Battle Book (Dr. Seuss)
Care Bears
City
St. Louis
Charleston, SC
Classic Movie
It's a Wonderful Life
The Wizard of Oz
Day of Week
Saturday
Thursday
Dessert
Cheesecake
Chocolate mousse cake
Disney Movie
The Lion King
Aladdin
Dream Car
Tesla
Something comfortable that functions, nothing specific
Dream Job
NBA basketball player
My current job as a Chaplain
Dream Vacation
Visit the Holy Lands/Jerusalem/Israel
Mediterranean tour
Family Activity
Playing board games/Catchphrase
Playing Laser Tag with nephews and nieces
Flower / Plant
Sunflower
Rose
Food
Pizza (New York style)
Anything Greek and grilled seafood
Form of Exercise
Running on the elliptical
Cardio/Yoga
Holiday
Christmas
Christmas
Holiday Song
Hark! The Herald Angels Sing
Hark! The Herald Angels Sing
Holiday Tradition
Family get-together at Thanksgiving
Opening presents on Christmas Eve
Ice Cream
Ben and Jerry's The Tonight Dough
Anything chocolate
Junk Food
BBQ potato chips
Fried chicken sandwich
Leisure Activity
Watching TV
Watching tv or cooking
Magazine
Sports Illustrated
Reader's Digest
Memory with a Child
Babysitting and playing lava monster with my nephew and niece
Playing pretend make up with my nieces
Memory with Spouse
Going to Backstreet Boys concert with my wife
Trip to Napa Valley
Movie Munchie
Bag of Reece's peanut butter cups
Popcorn
Movie Quote
I am inevitable (Thanos - Avenger movies)
Murphy's Law doesn't mean something bad will happen. It means that whatever can happen, will happen. - Interstellar
Movie Type
Action/Adventure
Drama, comedy or suspense
Musical
Hamilton
The Muppets
Musical Group
Imagine Dragons
for King & Country
Nursery Rhyme
Jack and Jill
If you're happy and you know it
Olympic Event
400 meter race
Volleyball and Gymnastics
Personal Hero
My paternal grandfather
My mom
Play
Peter Pan
It's a Wonderful Life
Poet
Robert Frost
Wendell Berry
Quality about my Spouse
Her heart/love
Hardworking, punctual and great on the grill!
Quote
I think therefore I am - by Descartes
The best and most beautiful things in the world cannot be seen or even touched, they must be felt with the heart. - Helen Keller
Restaurant
Cheesecake Factory
P.F. Chang's
Sandwich
Grilled cheese
Nutella toast
Scripture
Gospel of Luke (particularly Luke 23: 34-46)
Therefore, do not worry about tomorrow, for tomorrow will worry about itself. Each day has enough trouble of its own. - Matthew 6:34
Shopping Store
Target
Trader Joe's
Song
Beethoven's Symphony Number 9
Accidentally in Love by Counting Crows
Sport to Play
Basketball
Volley Ball
Sport to Watch
Football (especially Notre Dame football)
Tennis or College Football
Sports Star
Patrick Mahomes
Serena Williams
Sports Team
Notre Dame Fighting Irish (football)
Notre Dame
Subject in School
Science (biology)
Biology and English
Thing to Cook
Brownies
Chicken Pot Pie
Time of Day
First thing in the morning/right after waking up
Mornings
Tradition
Getting the ND football "The Shirt"
Make a to-accomplish-tomorrow list the night before
TV Show
Impractical Jokers
The Office / Downton Abbey
TV Show Character
Red Foreman (from That 70s Show)
Jim Halpert from The Office
Type of Music
Alternative Rock and Classical
Country, Christian and Classical
Vacation Spot
Florida (Orlando)
Any tropical island
Video Game
Metal Gear Solid (for PlayStation 1)
I'm not a gamer
Get in Touch
Provide more information, so American Adoptions can connect you with this family.
---