1-800-ADOPTION
Thank you for viewing our profile
If you would like to learn more about us, please call 1-800-ADOPTION (2367846), fill out the form at the bottom of our on-line profile page, or email us at bp_information@americanadoptions.com.
To revisit our on-line profile page and view our profile video at American Adoptions, simply use your mobile phone to scan the QR code on the right. We are looking forward to hearing from you!
Clay & Matt
Parenthood was always something we had talked about from the time we first started dating through our entire relationship. After a lot of research and having many discussions, we decided that adoption would be the best way for us to make the step towards being dads. We know that we have nothing but love to give as parents, and we know that our love will be a model for our child to grow and flourish.
About Us
Job
Architect
Assistant Director
Education
Bachelor's Degree in Architecture
Master of Business Administration
Relationship
Legally Married
Our Adventures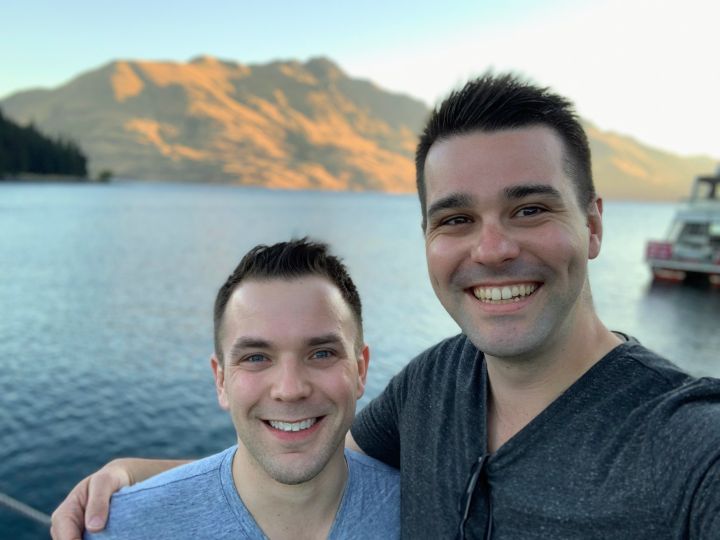 We have had many adventures in our relationship together! Both of us studied abroad while we were in college, so the travel bug was planted early on and has stuck. Our early adventures were largely exploring each of our hometowns, and where we were each currently living. Our first trip just the two of us went on was to Punta Cana, and we learned then that we were each other's favorite travel partners. After we got married, we took a mini-vacation to Shenandoah Valley and to Charlottesville, VA. There we explored the many wineries and enjoyed beautiful hikes through Shenandoah, a place Matt had visited when he was younger with his family. The biggest adventure to date, though, was a month-long trip to Australia and New Zealand. There we combined our mutual loves of exploring large metropolitan cities and learning all about the cultures and visiting local markets. We were also able to spend plenty of time outdoors hiking, taking in nature, and appreciating these times together. Further trips have included San Juan, Puerto Rico, Lisbon, Portugal, and numerous cities up and down the east coast. We really appreciate the hustle and bustle of being in big cities, while also taking in the slower pace of the outdoors and nature. Through our travels, we've discovered our passions for experiencing other cultures different to our own upbringings. We look forward to sharing that with our child, especially celebrating their own backgrounds and cultures. It's important that we help empower our child about where they come from, instilling the same curiosity that we have to experience their own culture.
Our Leisure Time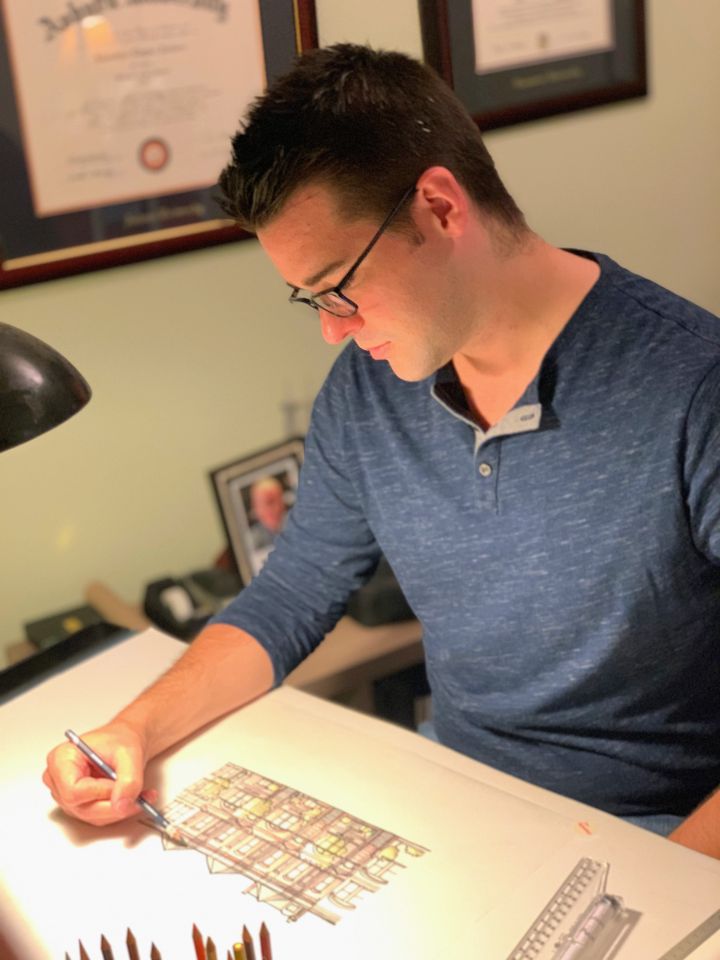 Leisure time for us involves some similarities, but also a few differences. We both enjoy exploring new neighborhoods and restaurants to try out. While Matt is a bit more adventurous of an eater than Clay, both like to try out new things. We both also enjoy taking our dog, Annie, on long hikes when the weather is nice so we can all get some exercise!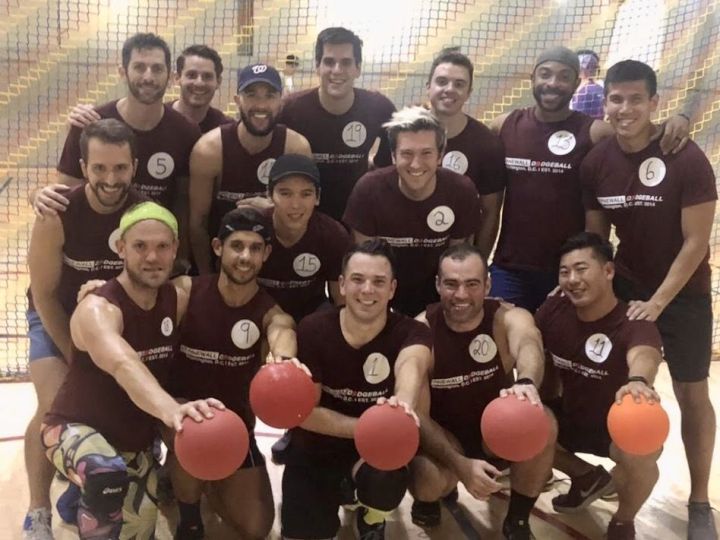 Clay has always been very creative and introspective, and given his job as an architect, loves to build and design things. He has done many hand sketched drawings for friends that have ranged from floor plans to front portraits of their homes. He has also sketched drawings of many of the monuments around Washington, D.C. In addition to that, he loves to journal and finds that that is a positive outlet for him to decompress and organize his thoughts and feelings.
For his part, Matt enjoys curling up with a book and getting lost in the pages. He has always been inquisitive and reading allowed him to get to learn about and explore more about the world all at his fingertips. He is also part of a book club where the type of book can range from fantasy, mystery, to stories based on true events. When he is not reading, he is also part of a dodgeball league, and he enjoys playing other sports as well.
Our Pup, Annie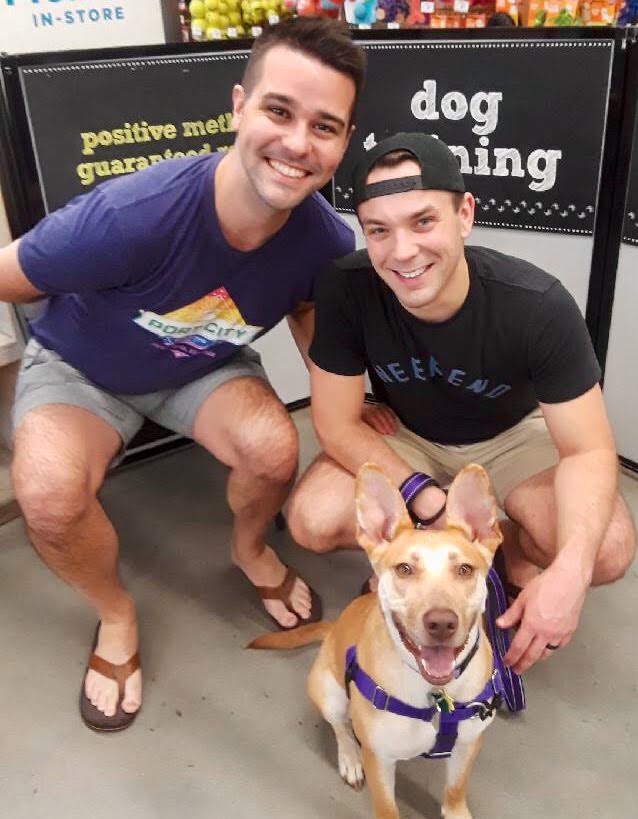 We each had pets growing up, so we knew once we were able to live in a place that allowed pets, that would be one of our biggest priorities. We rescued our dog, Annie, in May 2019, and she has been the most perfect addition to our little family. She is the first animal that we have shared together, and she has taught us what it means to put the needs of others before our own. The responsibility of making sure that she is taken care of, has plenty of exercise, and lots of love was something we took to quickly. It did not take long for us to look forward to coming home from work, or even going out to eat, to come back home and see that happy wagging tail and get to play. She taught us what true unconditional love is, and how to give it and receive it.
Photos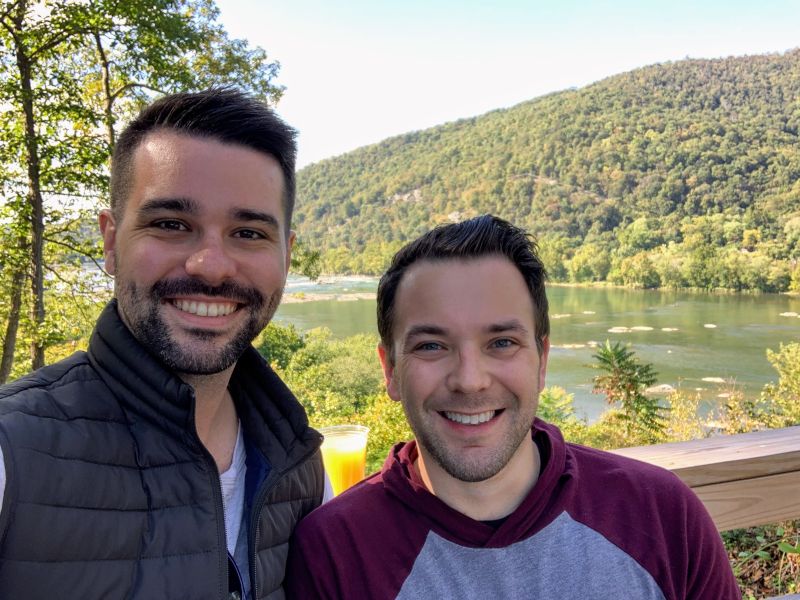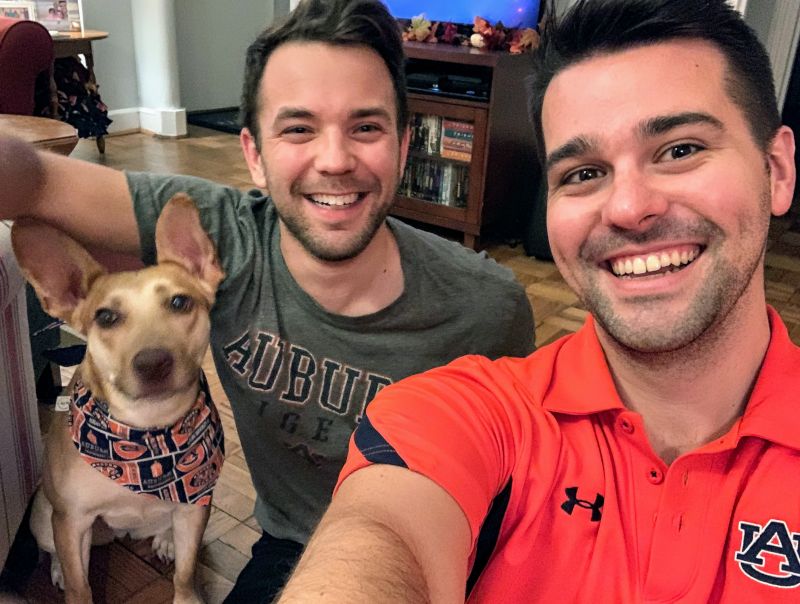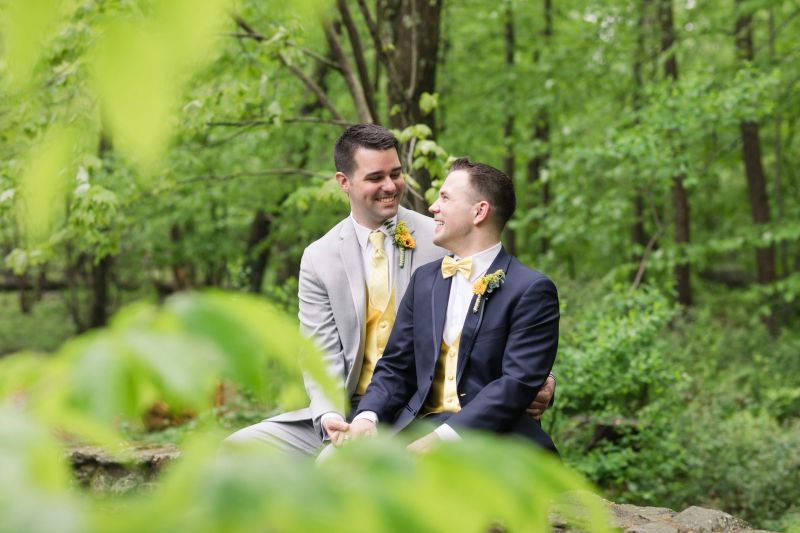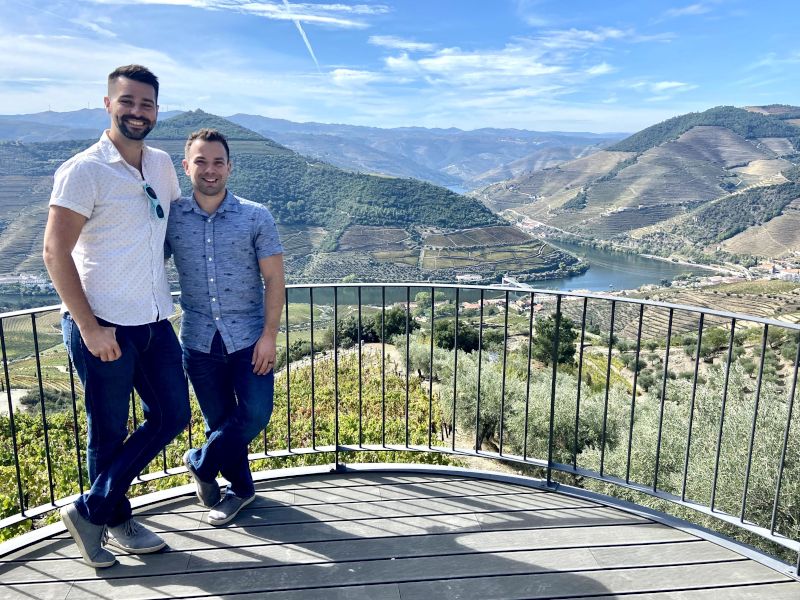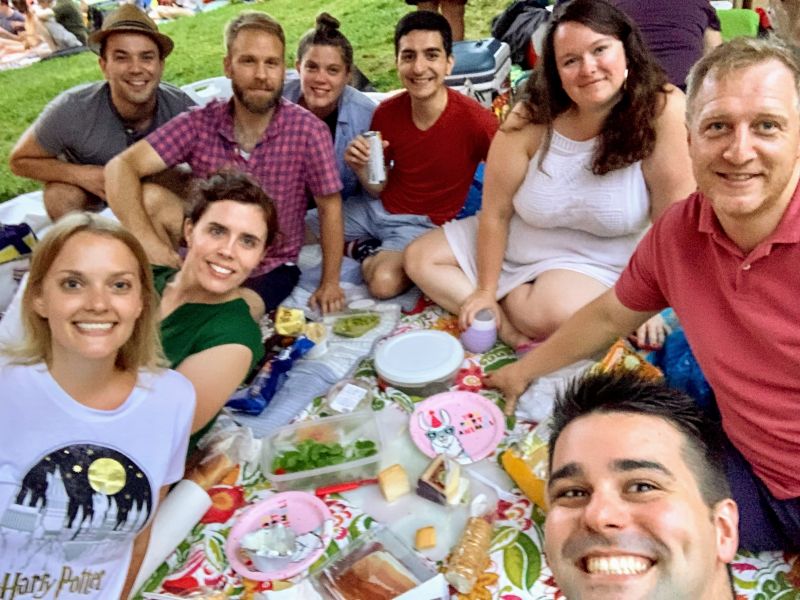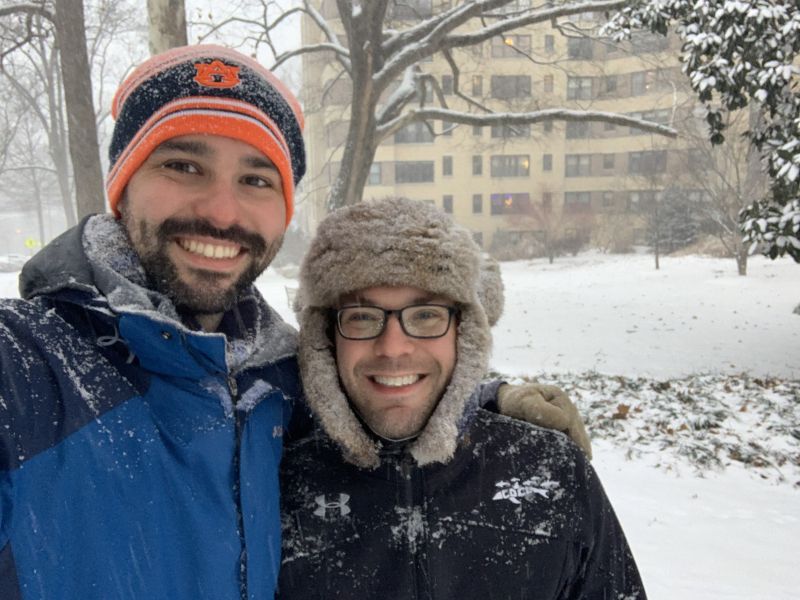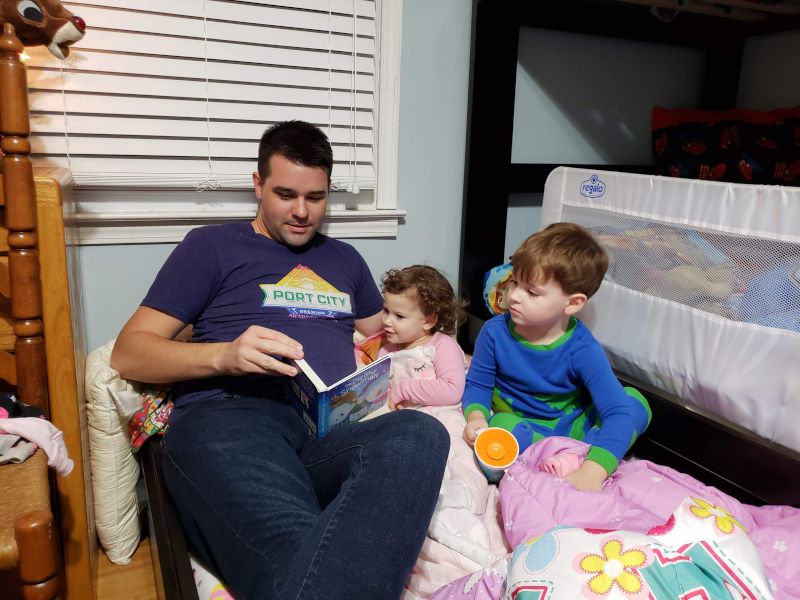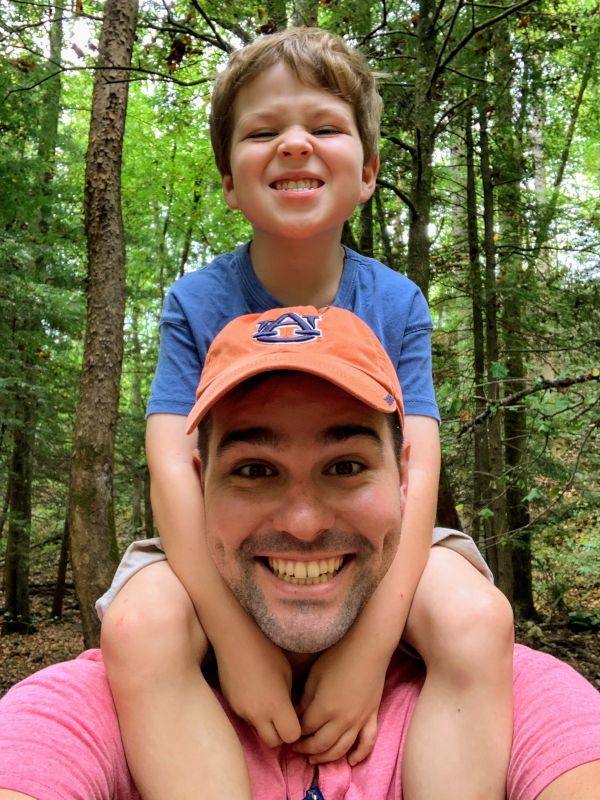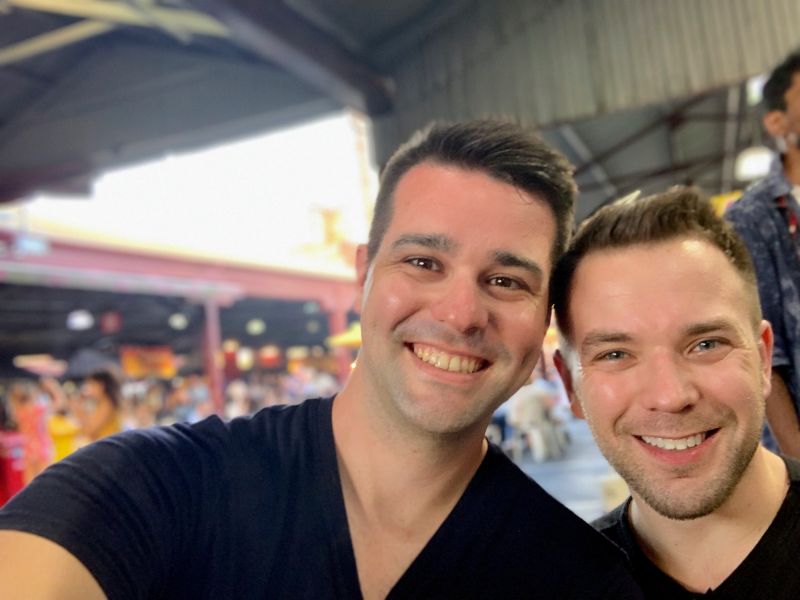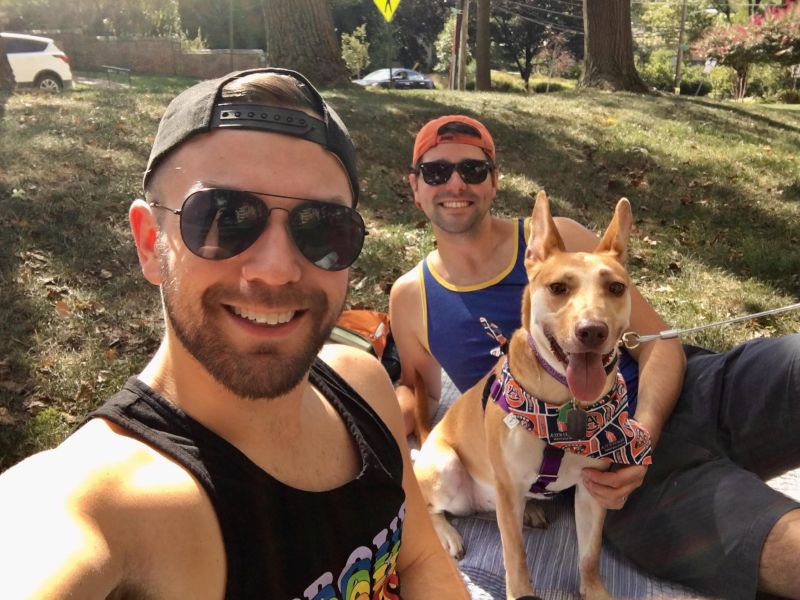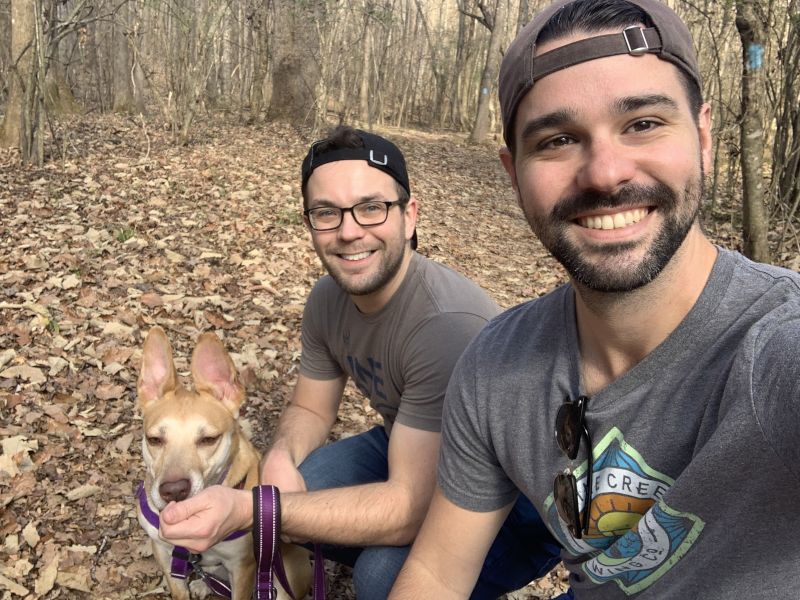 ×
1 / 12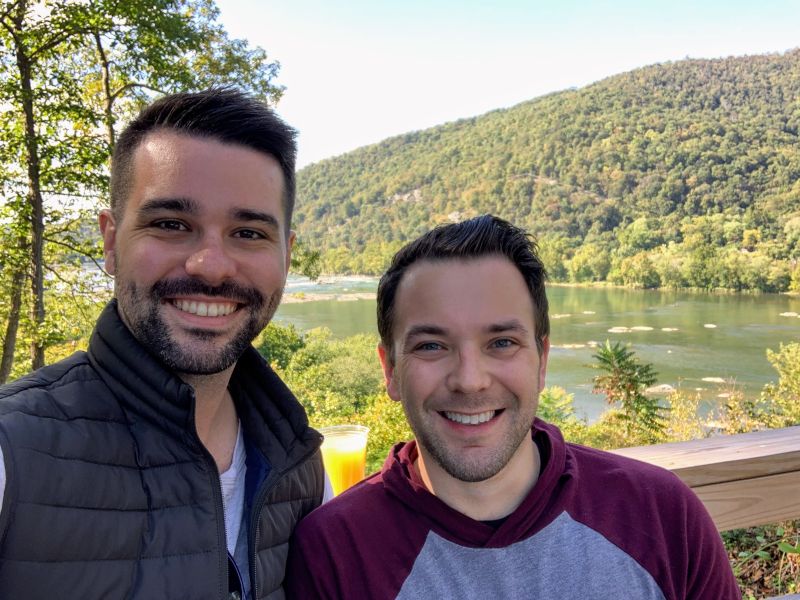 2 / 12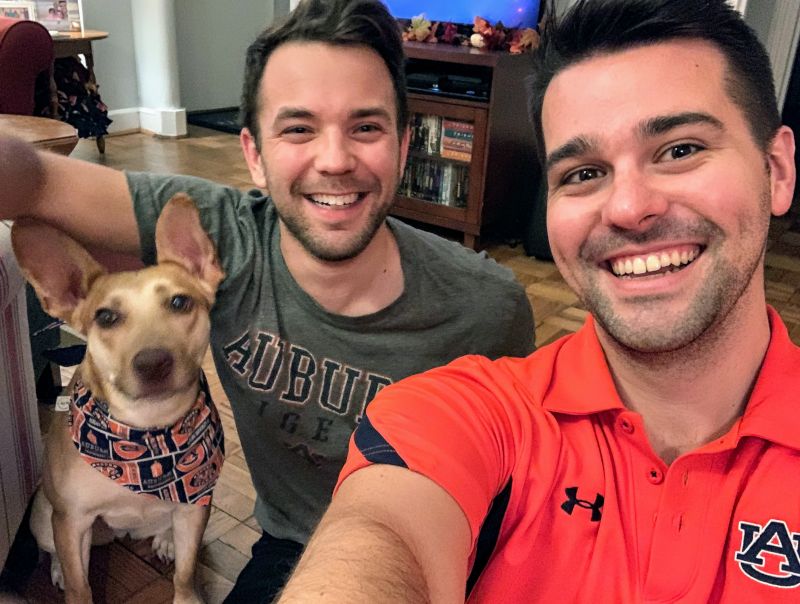 3 / 12
4 / 12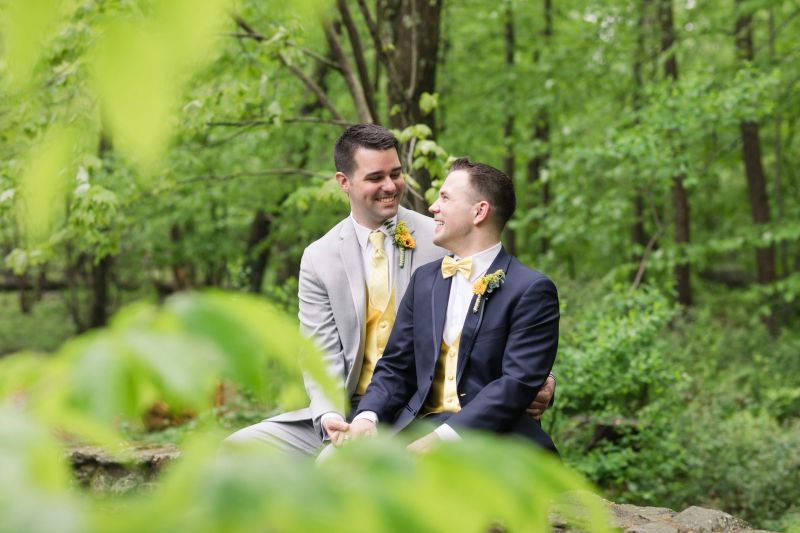 5 / 12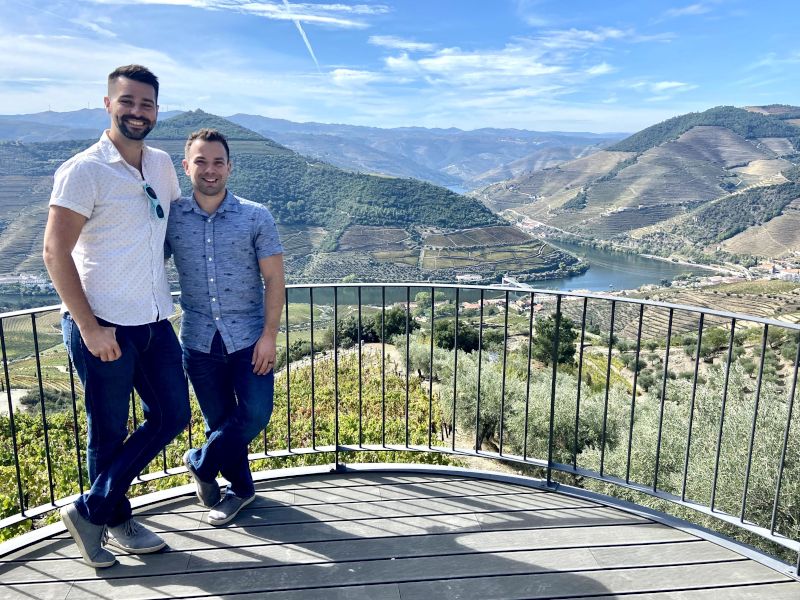 6 / 12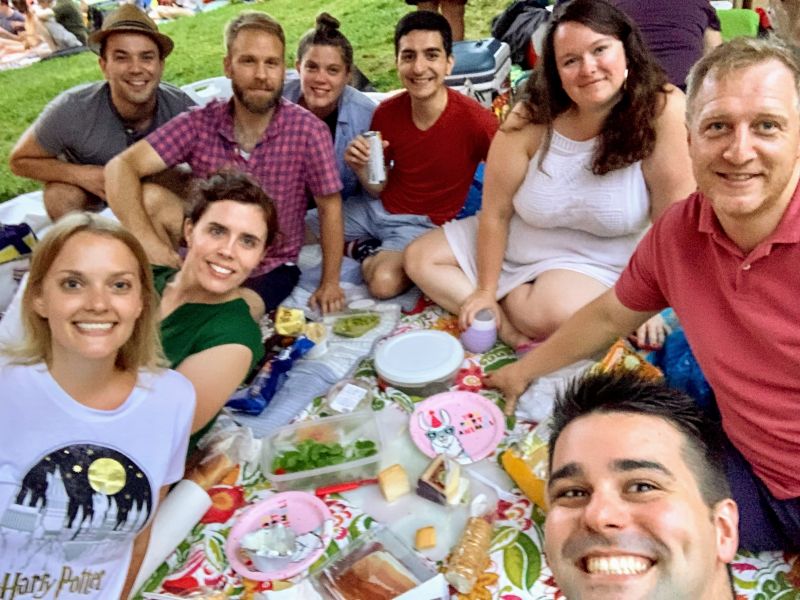 7 / 12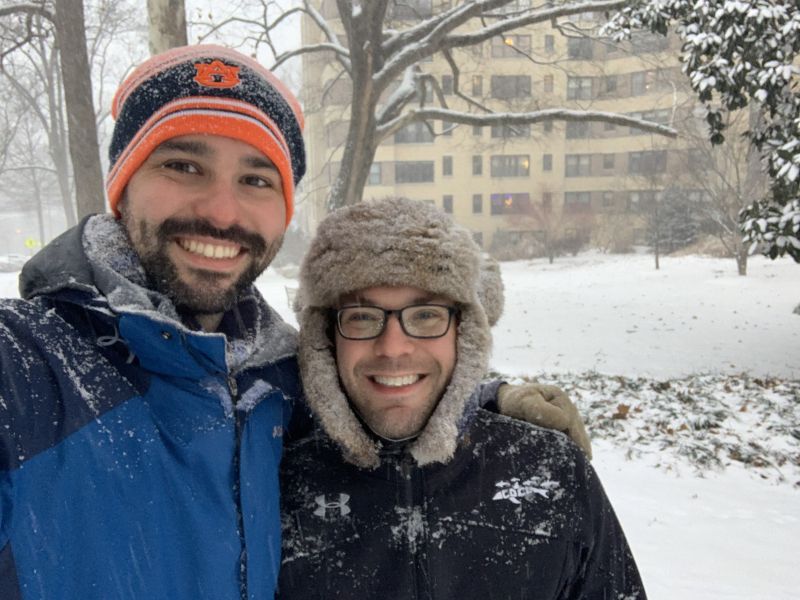 8 / 12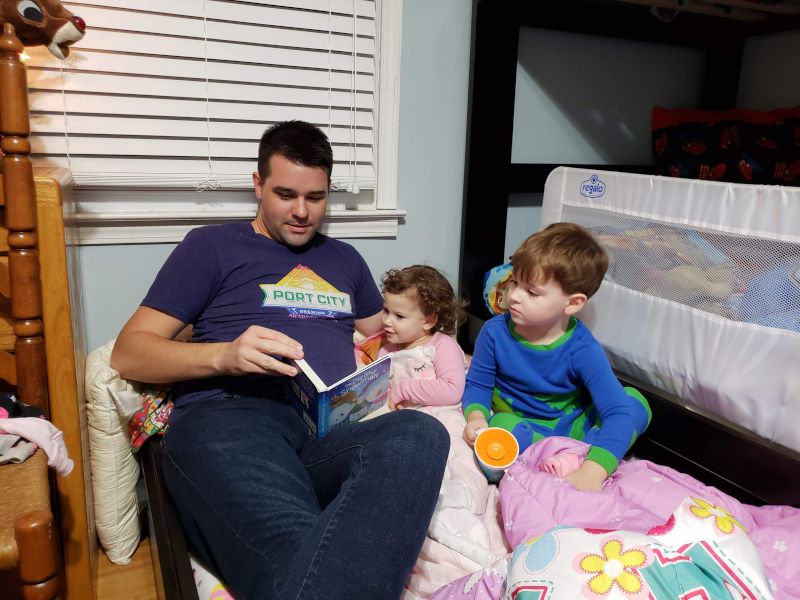 9 / 12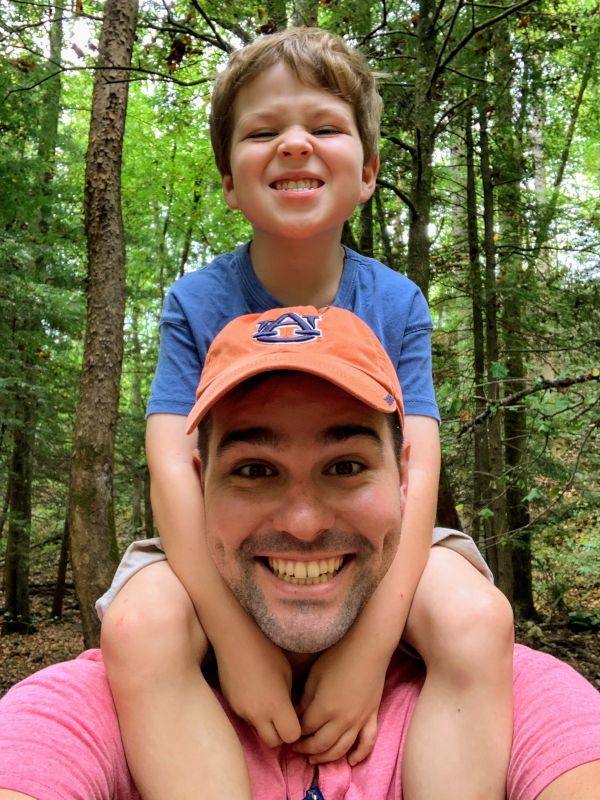 10 / 12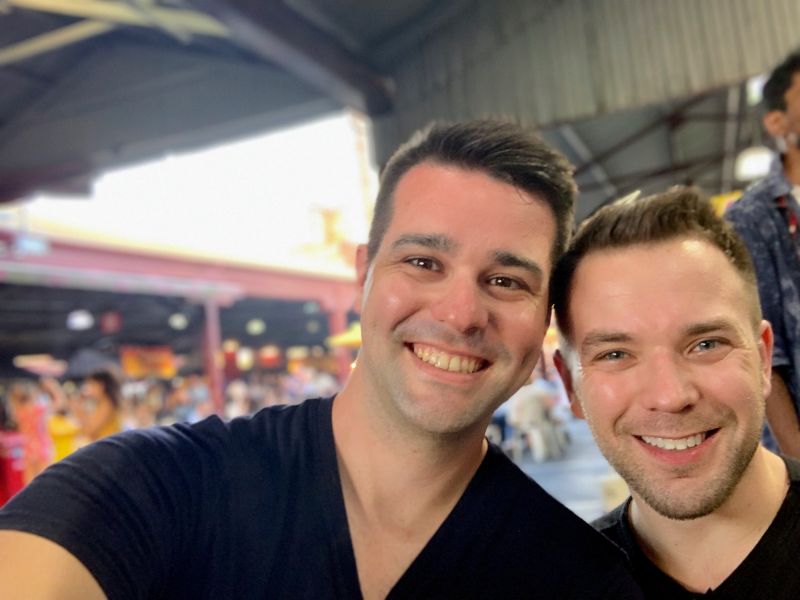 11 / 12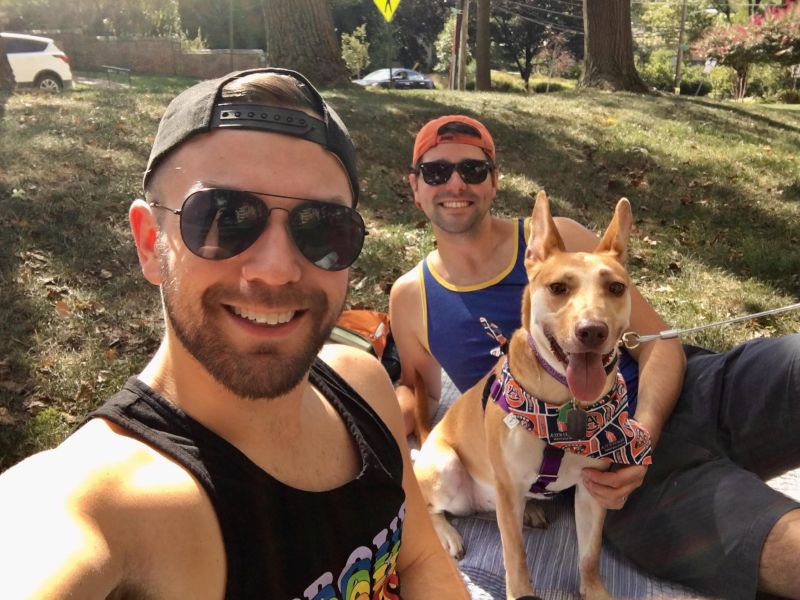 12 / 12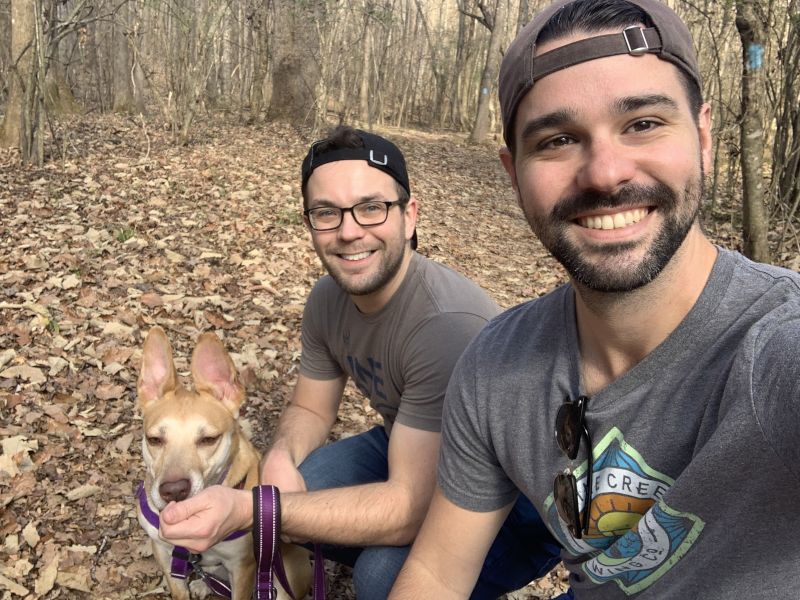 ❮
❯
Our House and Neighborhood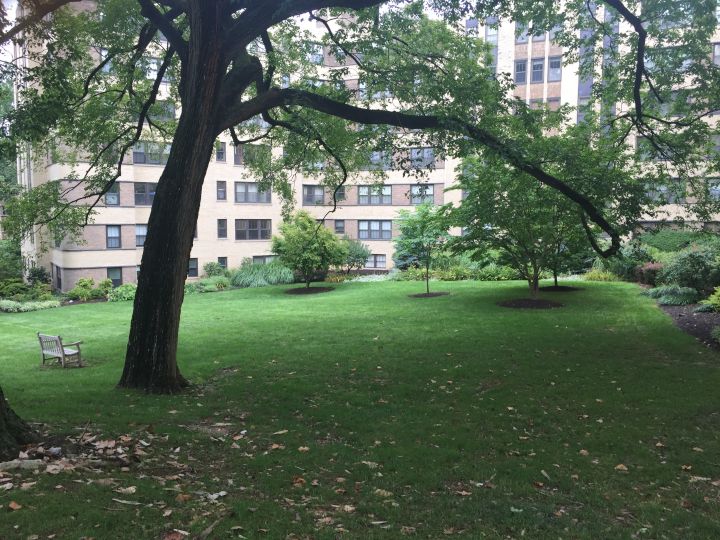 We currently live in a mid-size condo building with beautiful outdoor space and a roof deck that overlooks our neighborhood. Our windows look out over the building's green space and let in plenty of light and a cool breeze. This space is a perfect area for our child to get to run around with us and our dog, or to have a fun picnic under the trees!
We are conveniently located with the ability to get to downtown Washington, D.C. in 10 minutes, and walking distance to the zoo and other local playgrounds. We are also one block away from a large park and all of its hiking trails and if we are lucky, some local wildlife! Also within walking distance are shops and restaurants giving the overall neighborhood feel very suburban even though we are still right in the thick of Washington, D.C. Neighbors are frequently out walking their dogs or going for a run and there are many families with young children. A daycare center is also right at the end of our block.
Our Extended Families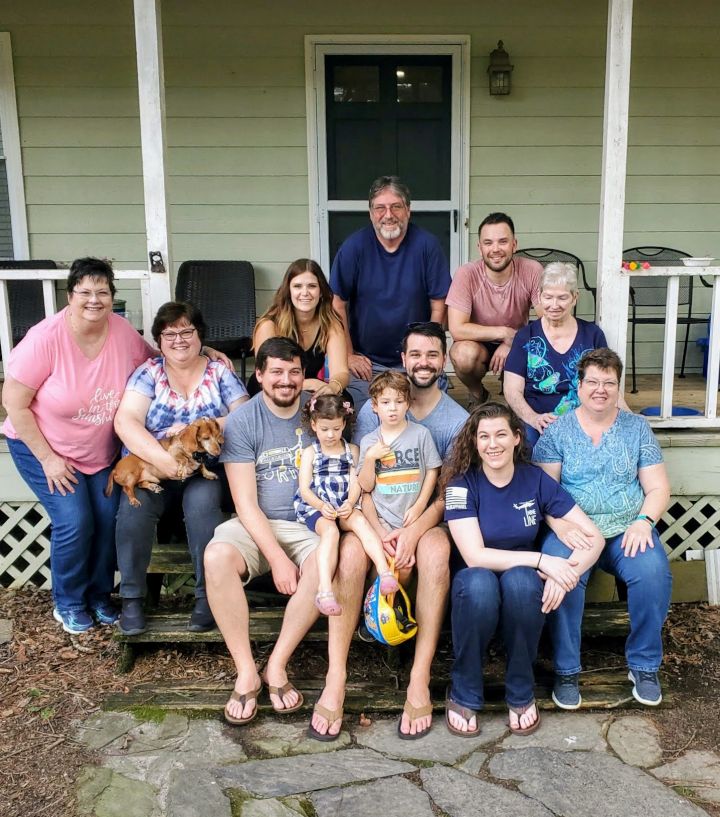 Family has always been an important part of our upbringings and molded us into the people that we are today.
Both of our parents already have experience being grandparents, and we know that they will shower their new grandchild (or grandchildren!) with love and affection.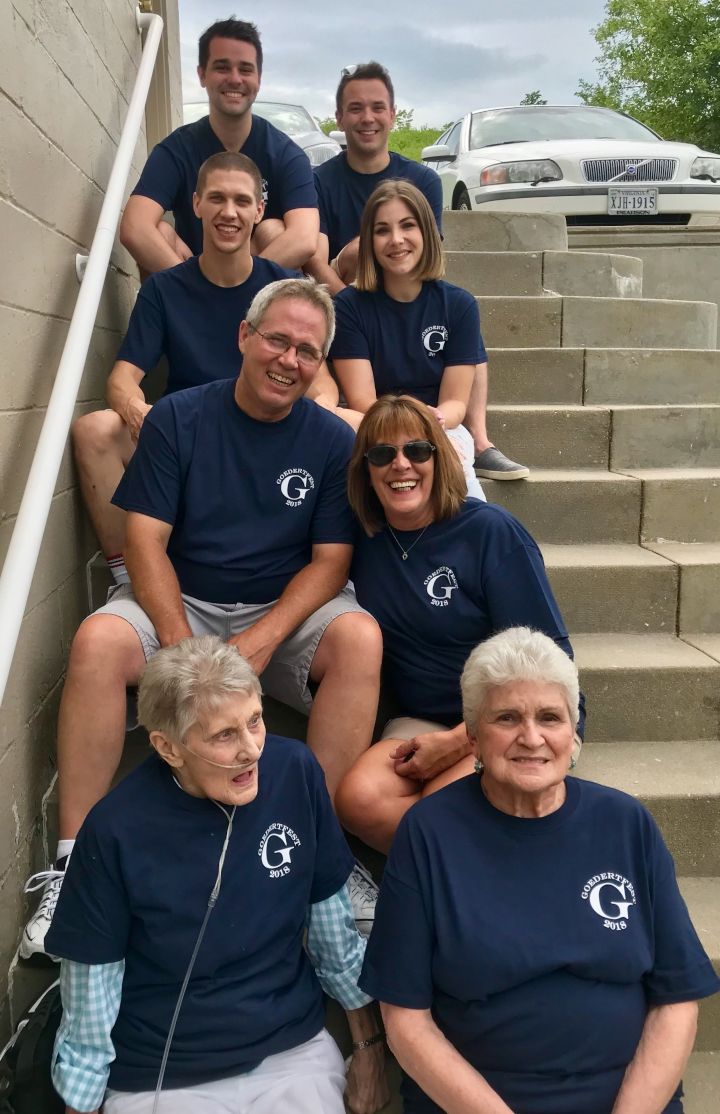 Visiting each of our families always means different, but fun and important, traditions that we always look forward to sharing. When visiting Clay's family, it would mean lots of time running around outside with cousins. Exploring the outdoors and visiting museums, zoos, and aquariums are always a fun time when we are with them! Matt's family has many traditions centered around holidays such as cookie baking, family reunions, and baking pepperoni breads. Big family gatherings surrounded by plenty of aunts, uncles, and cousins are always what our visits there mean.
We are also very lucky to have siblings with children, not only for their guidance on parenthood, but for the bonds that our child will be able to forge with their cousins.
Everyone in our families are thrilled for us and very supportive of our decision to adopt and cannot wait to be a part of our child's life. The grandparents all especially cannot wait to smother them with love, hugs, and kisses!
From Us to You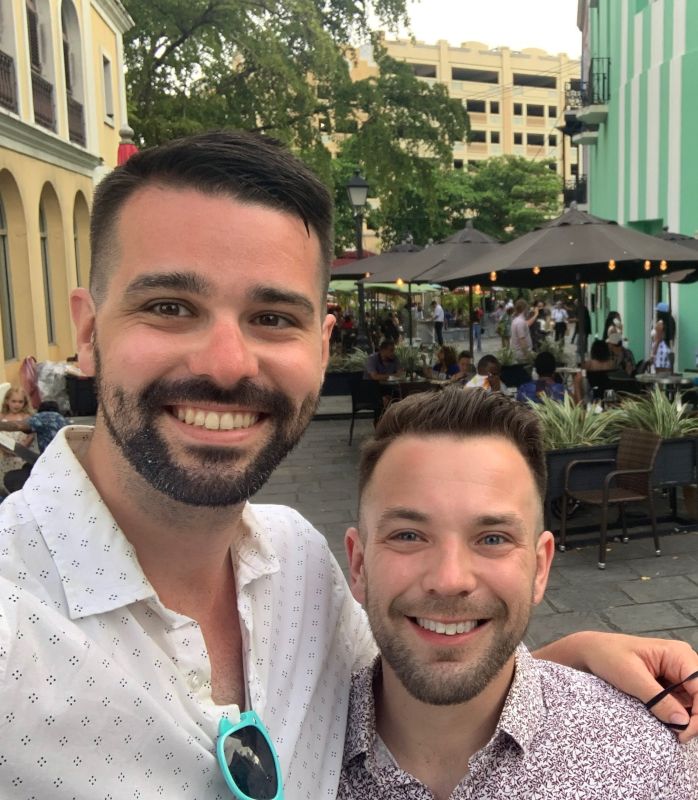 We are so grateful for you taking the time to read and learn more about us. We will never be able to understand how difficult the decision that you are making is, but we want to promise you that we will provide nothing but a loving, nurturing, stable, and adventurous home.
As a gay male couple, we are obviously not able to have children on our own, which is why we know that adoption would be the perfect route for us to take in our own journey to become fathers. We have made sure to take plenty of time to learn about adoption, speak with other gay dads who have adopted, and talking with our families and closest friends about it, receiving nothing but excitement and love in return.
Clay also knew from the time he was young that he wanted to be an architect. Playing with legos, understanding how things work, designing, and building, his creativity is magical and we can already picture the number of pillow forts that are going to be constructed in our living room! Matt has been a passionate educator for over a decade and has worked with children from Pre-K through college and really understands all of the developmental struggles and triumphs that come with school and learning. He also loves playing soccer and can't wait to run around outside and kick a ball around!
When we met in 2014, the discussion of becoming parents was one of the first things we had agreed on, and something that each of us has wanted for a long time. We have been so fortunate in our relationship to have gotten to travel the country and the world, and we cannot wait to continue those travels with our child as they grow. We also have a four legged furbaby that will be the most attentive pup and has already shown how sweet she is with little ones.
This journey is an emotional one for you, and we want you to know that we are cheering for you, we love you, and we support you! You are an incredibly courageous person and are doing perhaps one of the most selfless things anyone on Earth can do. We want you to know how loved your child would be with us, how thrilled we are going to be as their dads for the rest of our lives, and to celebrate you along the way! Through our lives, we have met people from around the world, and we are excited to share in that diversity and adventure with your child.
This would mean lots of pictures! We would be so happy to share with you in our adventures through photos, videos, letters, emails and phone calls as your child grows. We would also love to send you keepsakes marking any major milestones so we can all celebrate the growth of your child. We have always said that we are going to be completely honest with a child in regards to their adoption and make sure they know what a positive thing that means. That includes speaking about and talking about you and how much you loved them, and this will always be done with love, positivity and with reverence to you.
Thank you again for considering us as potential fathers to your child. We know that now is the best time for us to finally expand our family, and we are committing to you to be the most loving and devoted parents that any child or parent could ever hope for. We know that your decision is a difficult one, and we want you to know we hold you closely in our thoughts.
Clay & Matt
Favorites
Actor
Tom Hanks
Ryan Reynolds
Actress
Meryl Streep
Sally Field
Author
Suzanne Collins
J. D. Salinger
Book
Hunger Games: Catching Fire
Where the Red Fern Grows
Cartoon
Roadrunner
Stewie Griffin
Childhood Memory
Wagon Races with my Brother
Any trip up to our cabin
Childhood Toy
Lego Castle
Hot Wheels
Children's Book
The Berenstain Bears
The Berenstain Bears
City
Barcelona, Spain
Queenstown, New Zealand
Classic Movie
It's a Wonderful Life
It's a Wonderful Life
Day of Week
Friday
Saturday
Dessert
Cheesecake
Fudge Brownie
Disney Movie
Aladdin
Fox and the Hound
Dream Car
Jeep Convertible
Audi
Dream Job
Architect
Wildlife Photographer
Dream Vacation
Sailing Around the Mediterranean
Backpacking through Europe
Family Activity
Playing Cash Flow
Playing Dominoes
Flower / Plant
Sunflower
Orchid
Food
Pizza
Macaroni and Cheese
Form of Exercise
Running on an Elliptical
Swimming
Fruit
Strawberry
Blueberries
Holiday
Christmas
Thanksgiving
Holiday Song
Carol of the Bells
The First Noel
Holiday Tradition
Decorating the Christmas Tree
Holiday cookie baking
Ice Cream
Cookies & Cream
Cookie Dough
Junk Food
Twizzlers
Any gummy candy
Leisure Activity
Journaling
Reading
Magazine
Dwell
National Geographic
Memory with a Child
Babysitting My Nephew Soon After He Was Born
Hearing "Uncle Matt" the first time
Memory with Spouse
Our Wedding Day
Him saying "I love you" first
Movie
Devil Wears Prada
Miss Congeniality
Movie Munchie
Popcorn
Gummy candy
Movie Quote
That's So Fetch
What, like it's hard? - Elle Woods, Legally Blonde
Musical
Wicked
The Book of Mormon
Musical Group
Boyce Avenue
Yellowcard
Nursery Rhyme
Itsy Bitsy Spider
Twinkle Twinkle Little Star
Olympic Event
Opening Ceremony
Swimming
Personal Hero
My Brother
Ruth Bader Ginsburg
Poet
Robert Frost
Shakespeare
Quality about my Spouse
His Infectious Laugh
His kind heart
Quote
Every new beginning comes from some other beginning's end.
Words are, in my not-so-humble opinion, our most inexhaustible source of magic
Restaurant
Any Mexican Restaurant with Queso Blanco
Any Irish restaurant/pub
Sandwich
Reuben
Chipotle chicken
Scripture
John 3:16
Philippians 4:8
Shopping Store
Target
Target
Song
For Good (Wicked the Musical)
Rough Draft
Sport to Play
Volleyball
Dodgeball
Sport to Watch
College Football
Hockey
Sports Star
Cam Newton
Sidney Crosby
Sports Team
Auburn Tigers
Pittsburgh Penguins
Subject in School
History
Physics
Superhero
Captain America
The Avengers
Thing to Cook
Pork Roast
Chicken Pesto Pasta
Time of Day
Evening
Morning
Tradition
Sunday Night Dinner
Sunday Night Dinner
TV Show Character
Jack Bauer
Arya Stark
Type of Music
Broadway Musicals
Alternative Rock
Vacation Spot
Beach
Mountains
Video Game
The Sims
Final Fantasy