1-800-ADOPTION
Thank you for viewing our profile
If you would like to learn more about us, please call 1-800-ADOPTION (2367846), fill out the form at the bottom of our on-line profile page, or email us at bp_information@americanadoptions.com.
To revisit our on-line profile page and view our profile video at American Adoptions, simply use your mobile phone to scan the QR code on the right. We are looking forward to hearing from you!
Greg & Dialee
We admire your love and courage in considering adoption, and we are thrilled you are reviewing our profile. Adoption has touched our lives by expanding our family with our first child, and Greg having been gifted life through adoption. We wish you encouragement and love throughout your journey as you will forever hold a special place in our hearts.
About Us
Job
Client Manager
Business Operational Analyst
Education
Bachelor's Degree in Finance
Bachelor's Degree in Management Information Systems
Relationship
Legally Married
Adoption in Our Lives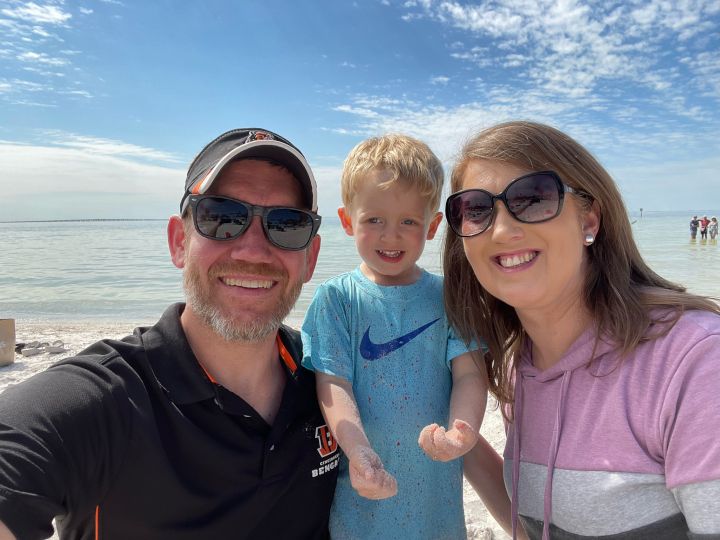 Adoption has always occupied a truly special place in our family's story. When we initially made the decision to start our family, we discovered that our chances of conceiving naturally were very unlikely for a variety of reasons. Greg was given the gift of adoption by his birth mother when he was first born, and Dialee has always felt a longing to adopt, so it just felt natural to go down this path.
We have one child in our family so far, Declan, who is also adopted. Declan is the absolute center of our life, and we couldn't imagine life without him. Every day with him is special, and Dialee has kept a calendar where she notes at least one special thing he did each day, so we remember to never take any day for granted.
Greg has always known that he was adopted, it was something his parents discussed with him from an early age. Adoption at that time was significantly different, as closed adoptions were the norm. There wasn't much information to share, but he knew that he was given the greatest gift by his birth mother, who loved him so much that she realized that she was not in a place where she could take care of him. This is the same story we are planning to share with our son. We have already begun discussing adoption with him, and as he grows, we will make sure he knows how his birth mother had such amazing strength and an unconditional love that she chose to put his needs first and ensure he has the life she had imagined for him. He will see that, in our lives, we are surrounded by those that we consider to be family. Some of those we share blood with, but many of them we do not. Blood doesn't make someone family, love does.
Our Family Traditions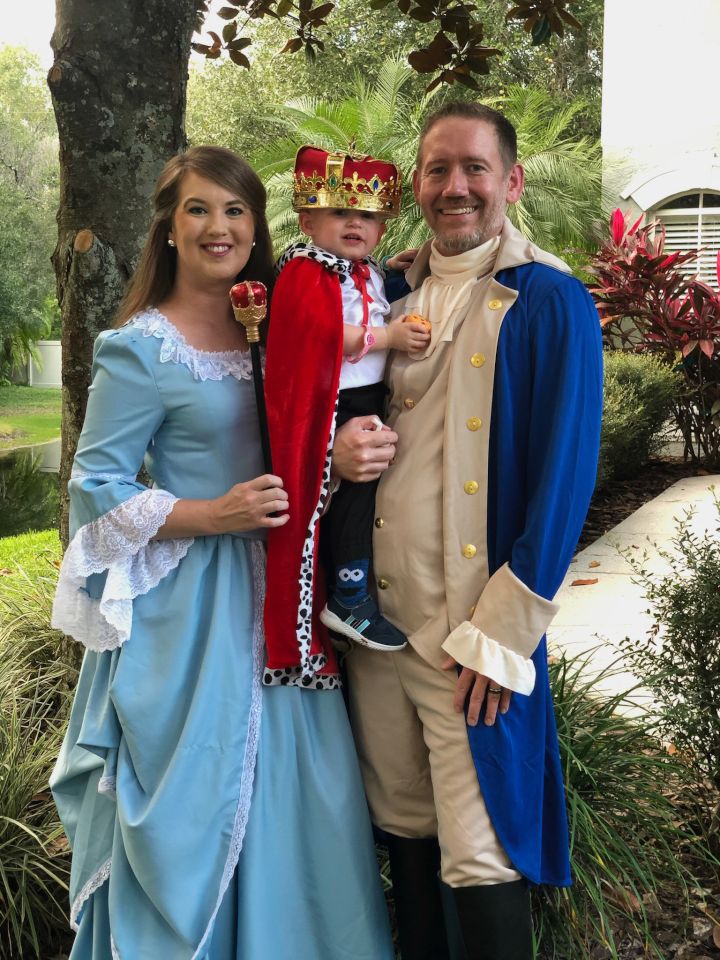 There are a number of traditions that we have started that truly mean a lot to us. Eating together every night at the dinner table as a family is something that both of our families did as they grow up, and it's something that has been important for us to continue with our growing family. It ensures that we have a chance to sit down, reconnect, and just hear about what happened in everyone's day. On top of that, we've had a tradition of doing "Pizza Friday" for probably the past 15 years or so. We've continued that, but with the added feature of snuggling up on the couch with some blankets and watching a Disney movie of our son's choosing. Some of the more popular ones for him have been Moana and all of the Toy Stories.
Another tradition that we've established since we started our family is a themed Halloween costume for all of us. Dialee does a great job putting it all together, and we've had a lot of fun dressing up as characters from Up, Hamilton, and Peter Pan. These are definitely treasured memories, and we plan to continue this as long as we can (at least until our son starts picking his own costumes!)
What It Means to Be Parents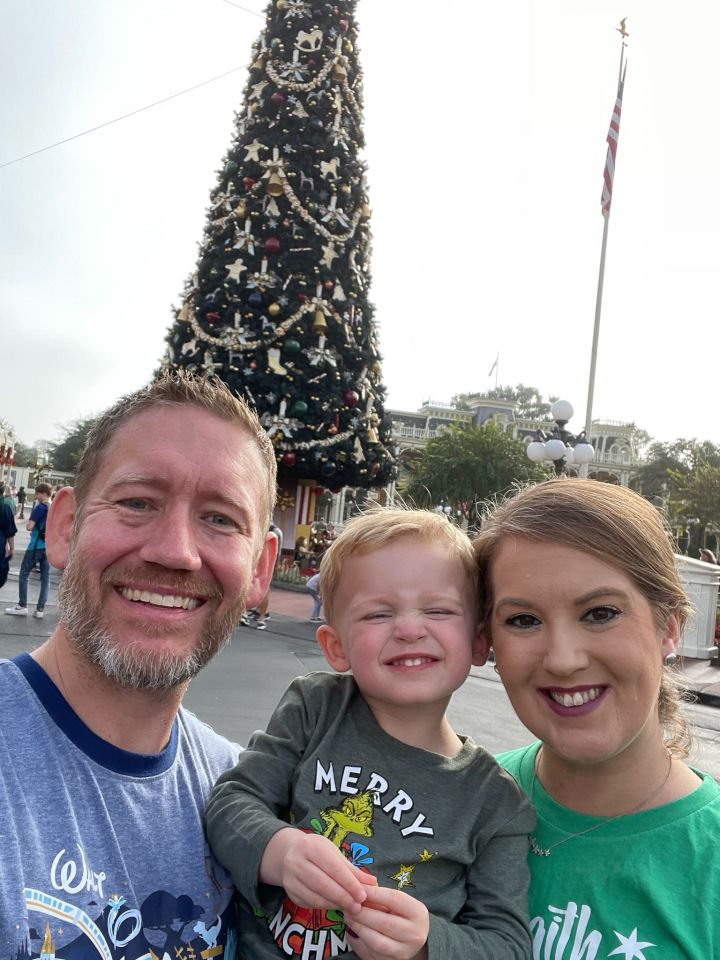 We both came from families that were very involved in all of our activities, from Greg's dad coaching his little league and soccer teams despite not knowing a ton about the sports, to Dialee's parents and grandparents not missing a single gymnastics competition or awards ceremony. This definitely left its mark on us, and we firmly believe that is one of the most important things a parent can do, you have to be there and be present for your child.
Being a parent has been one of the most challenging but completely rewarding and fulfilling things we could ever imagine. Only a parent knows how you can go from being frustrated that your child isn't listening to your heart melting when that little voice all of a sudden says "Mommy, you are so beautiful and you smell like flowers". Being able to watch our son experience so many new things and just be amazed by them is magical, from something as simple as throwing rocks in a mountain stream to seeing Buzz Lightyear IN PERSON at Disney after watching him on TV. Every day with him brings us something new, and we're excited to see what else there is to learn.
Photos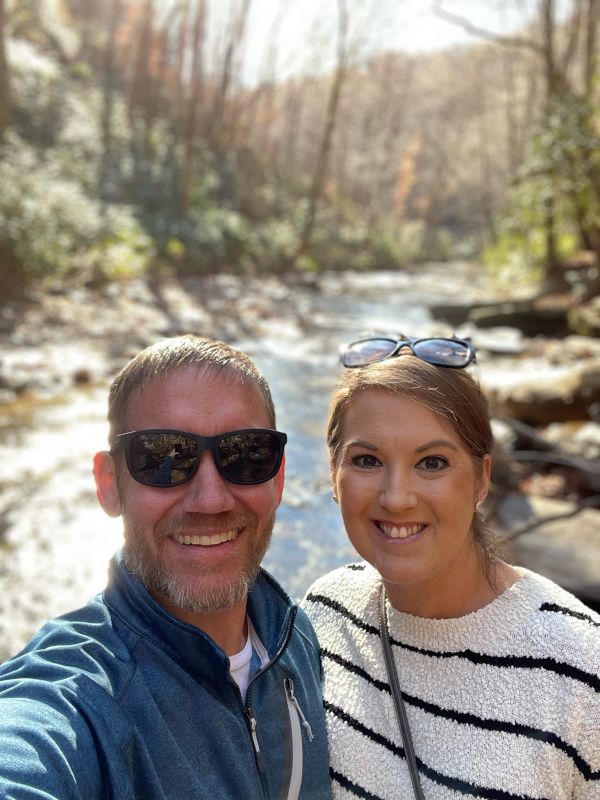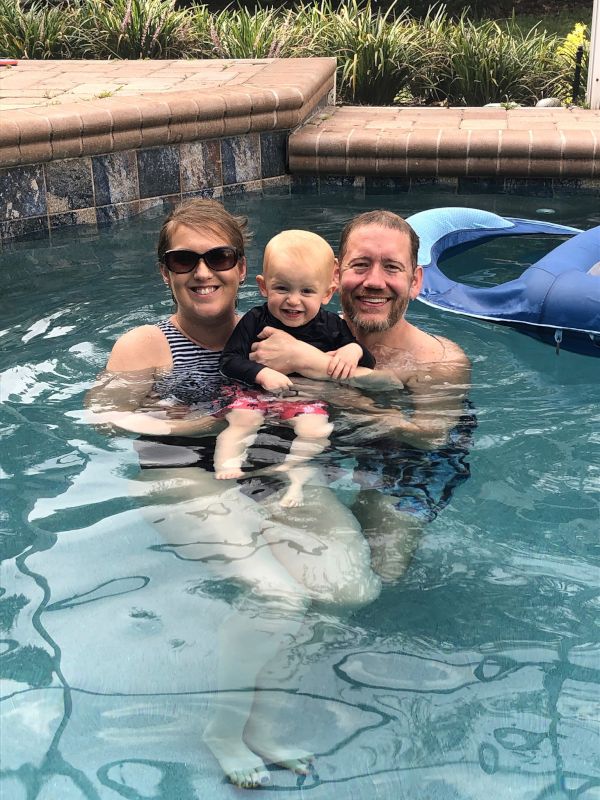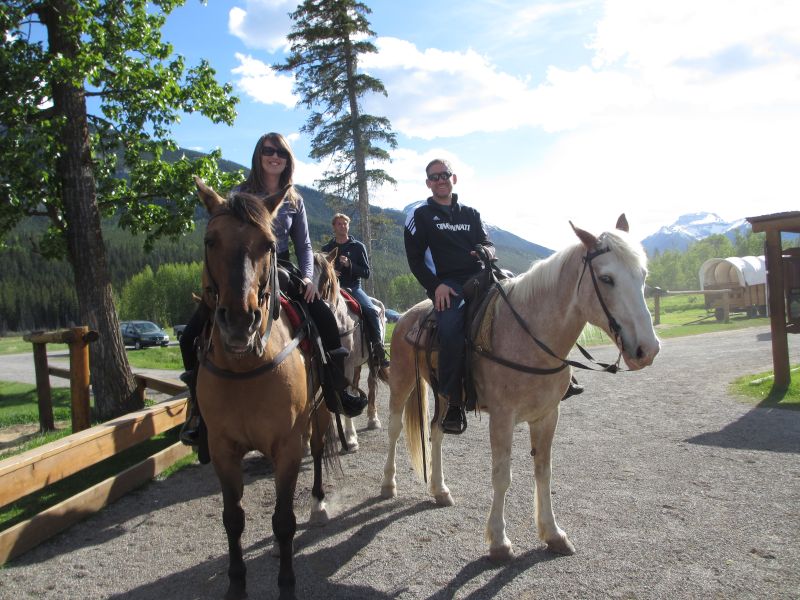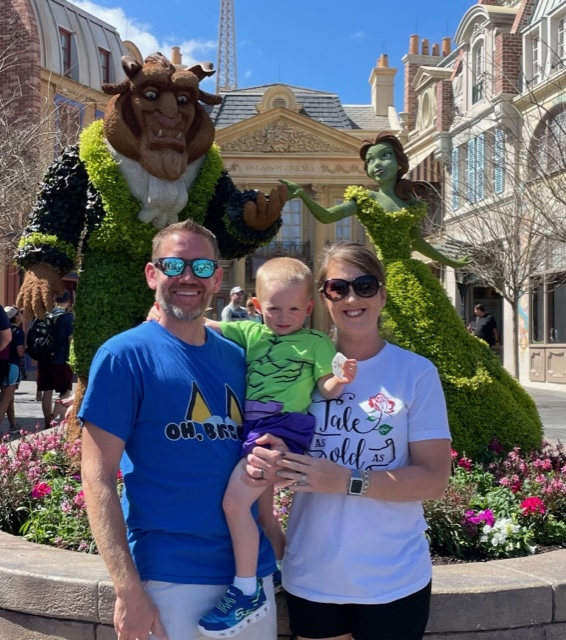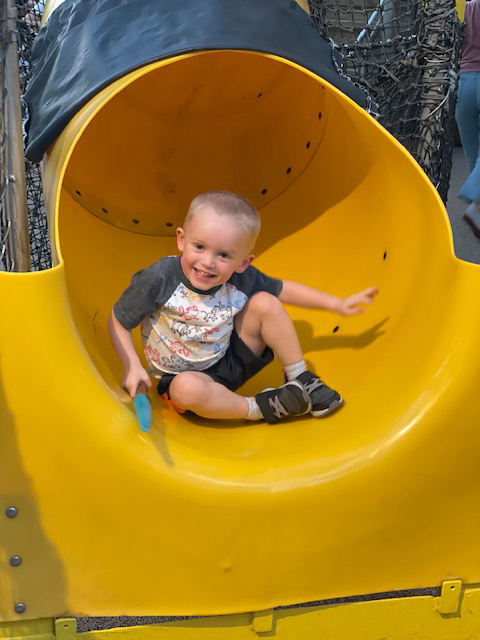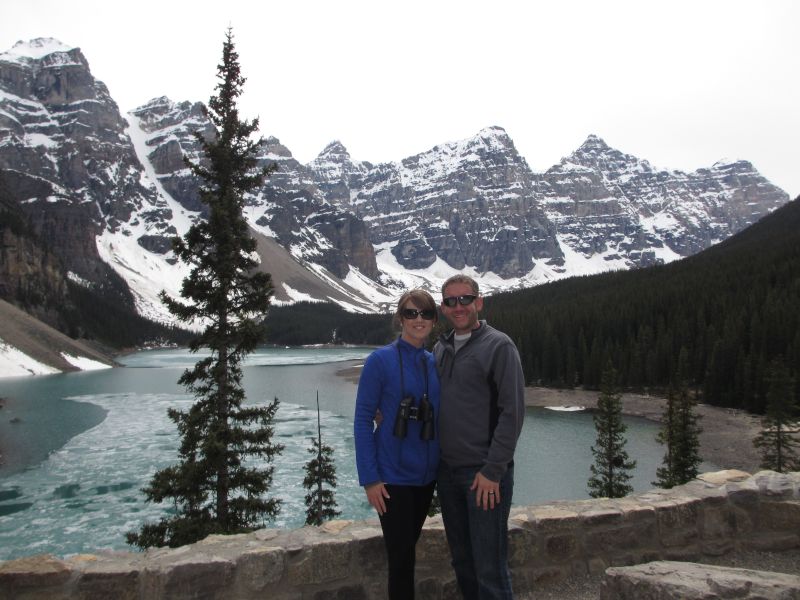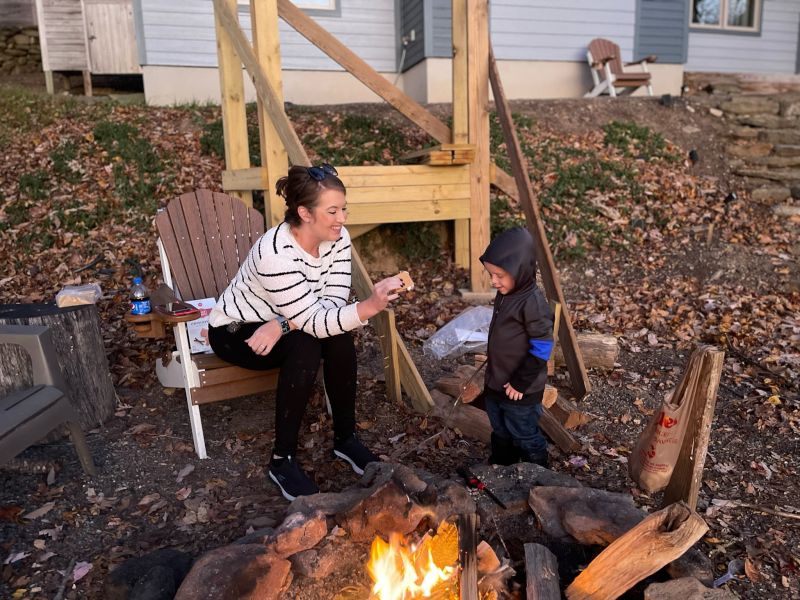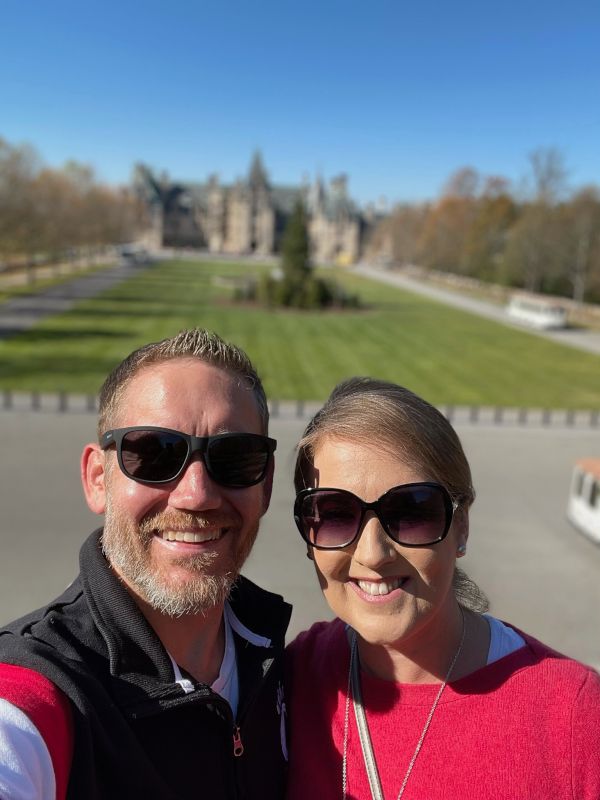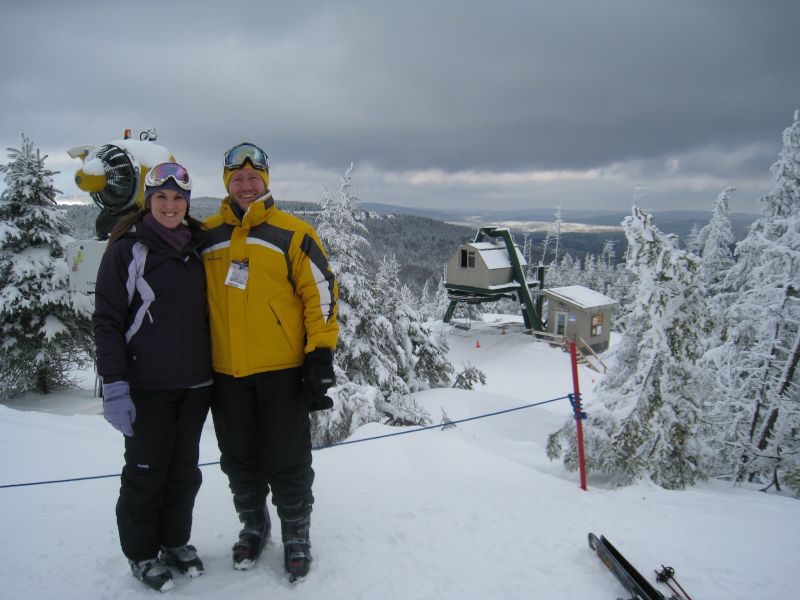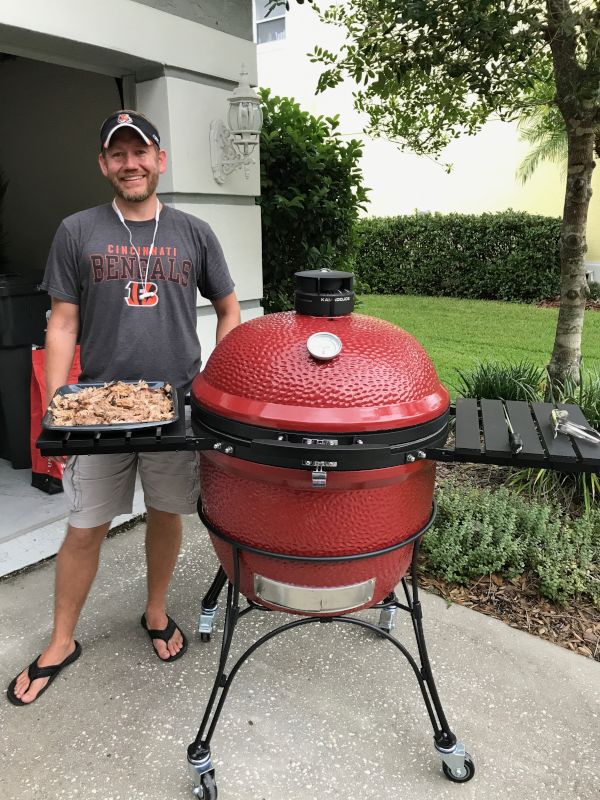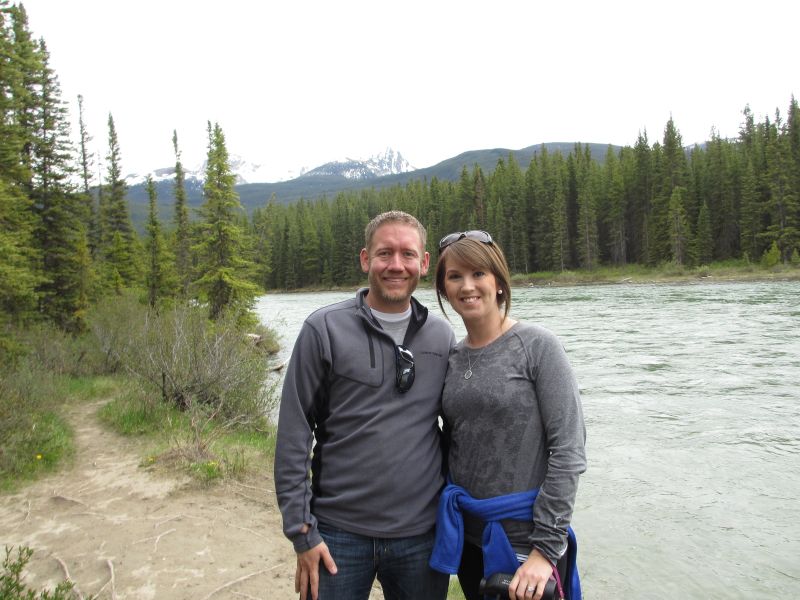 ×
1 / 12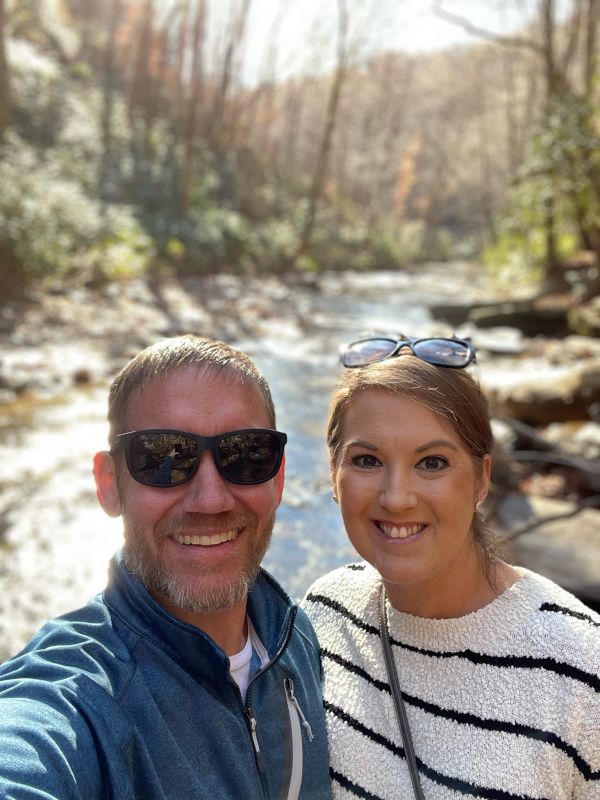 2 / 12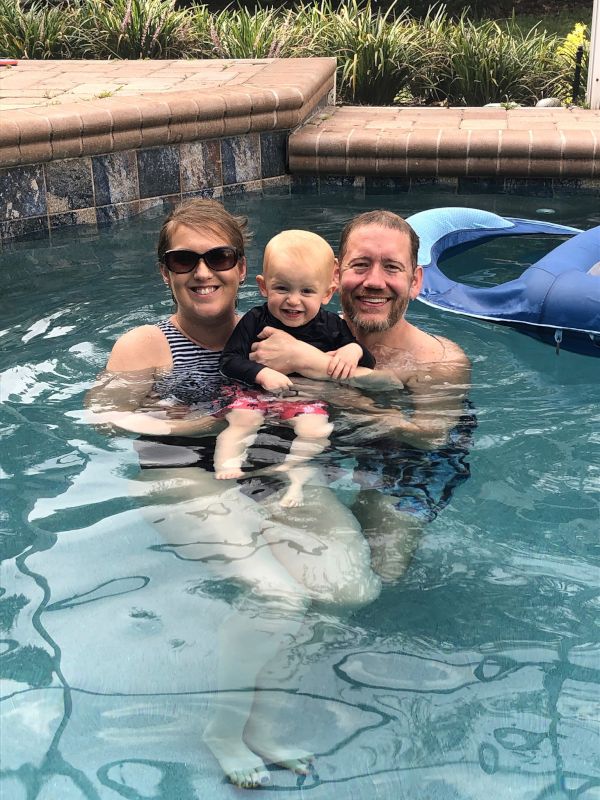 3 / 12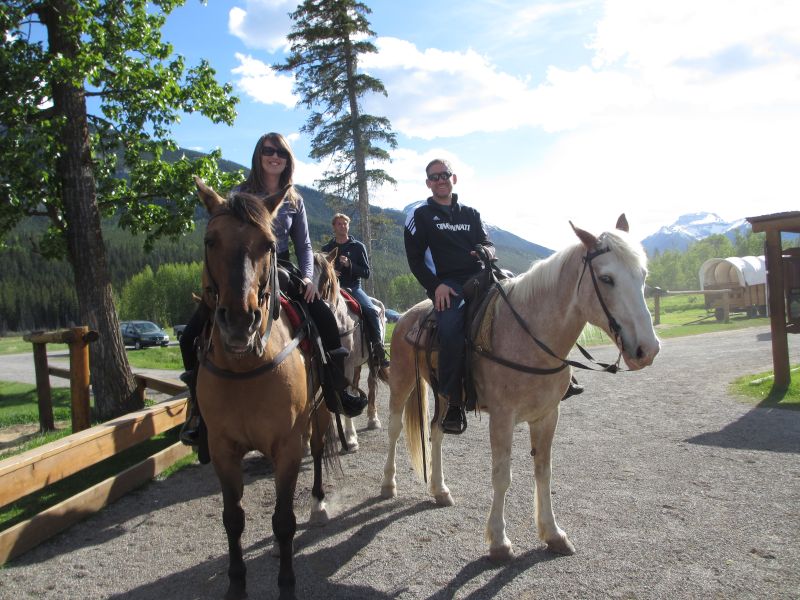 4 / 12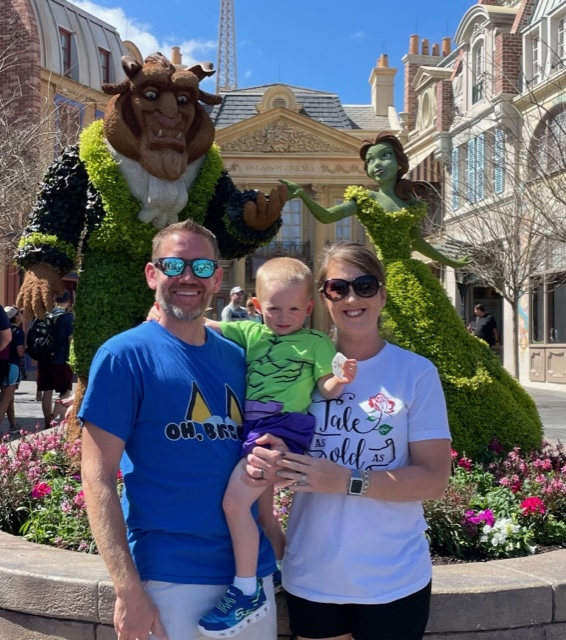 5 / 12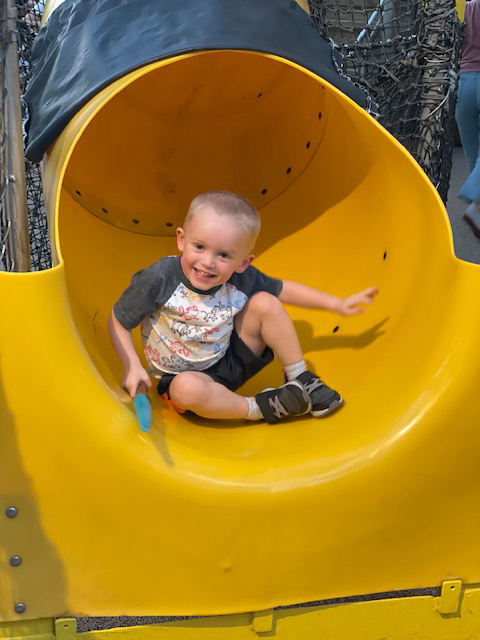 6 / 12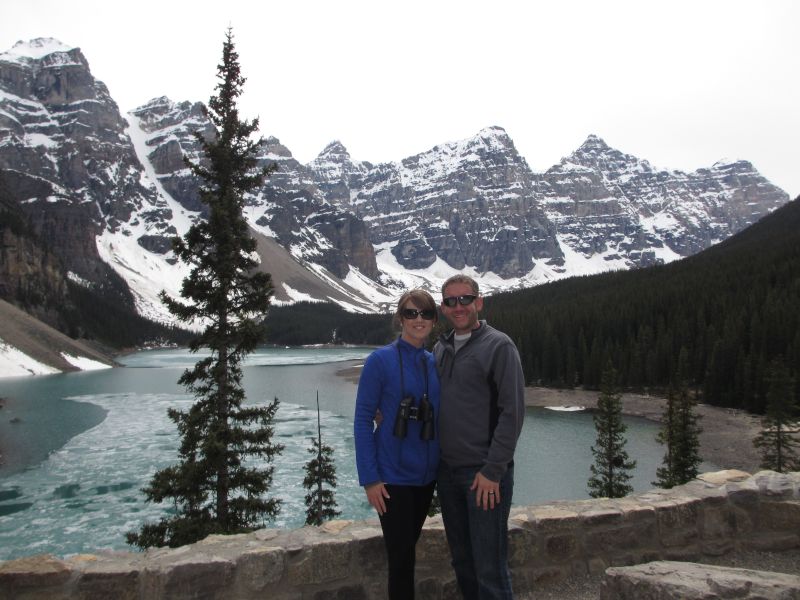 7 / 12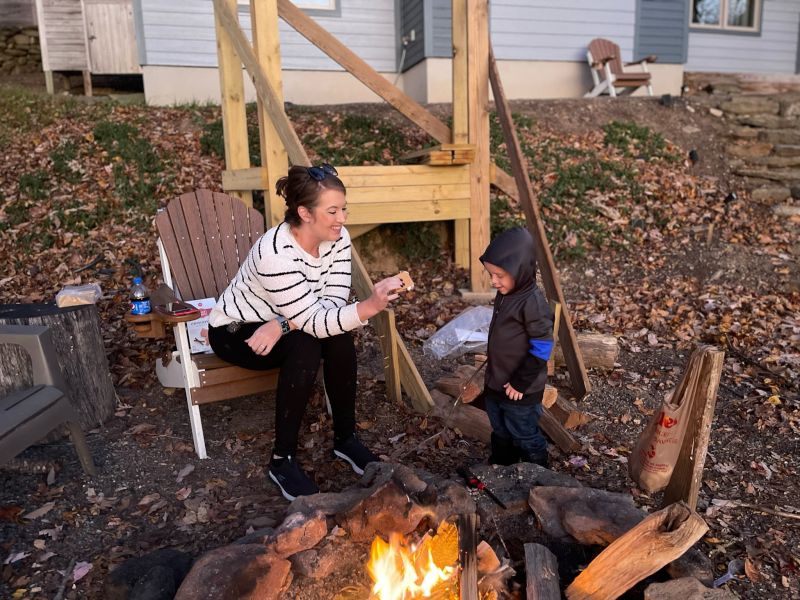 8 / 12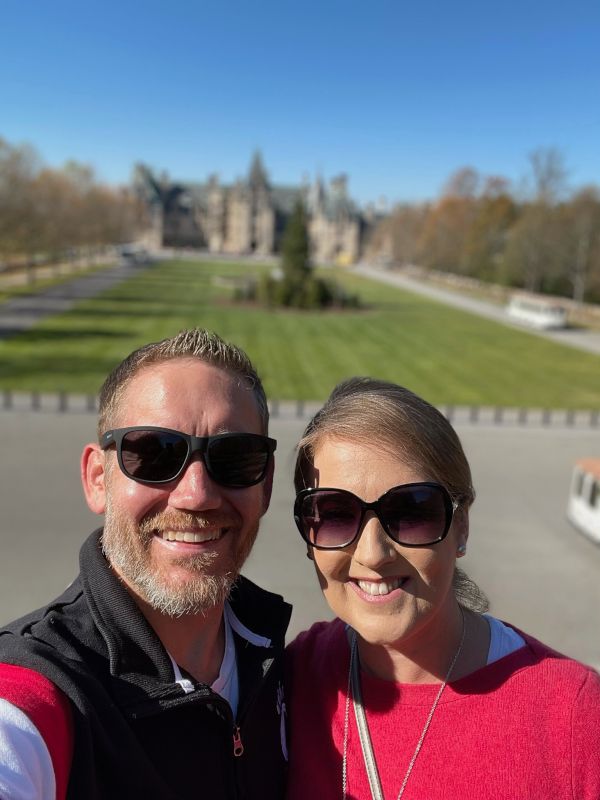 9 / 12
10 / 12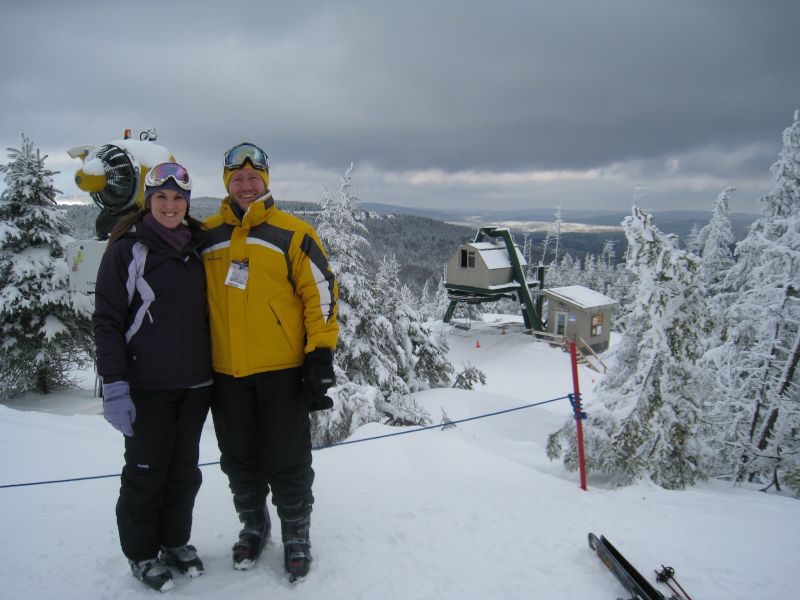 11 / 12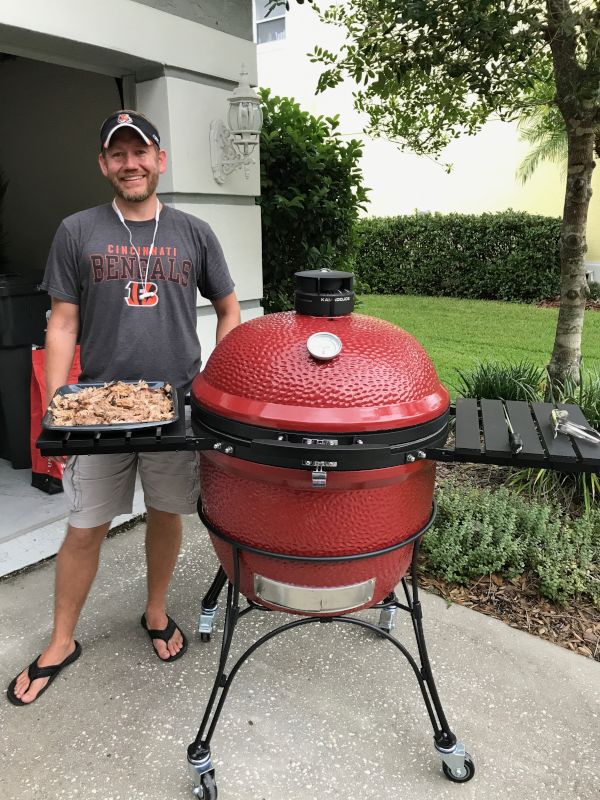 12 / 12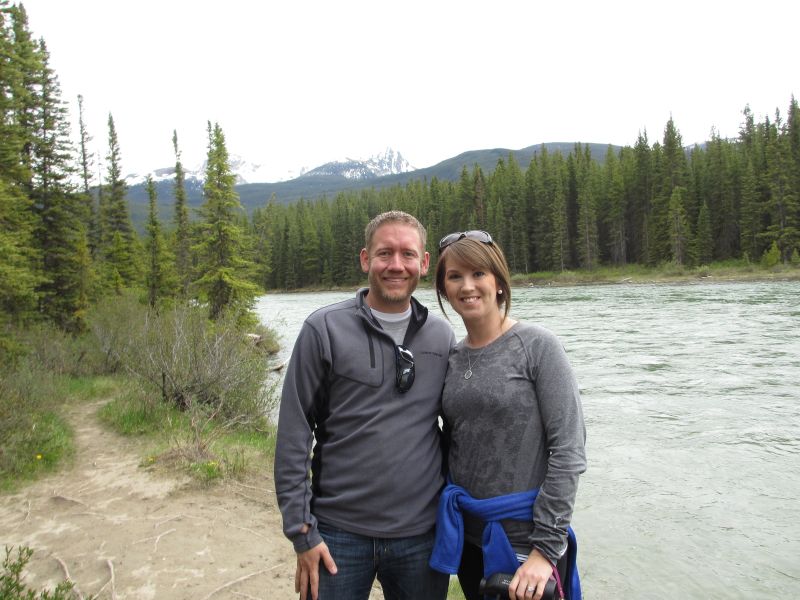 ❮
❯
Our House and Neighborhood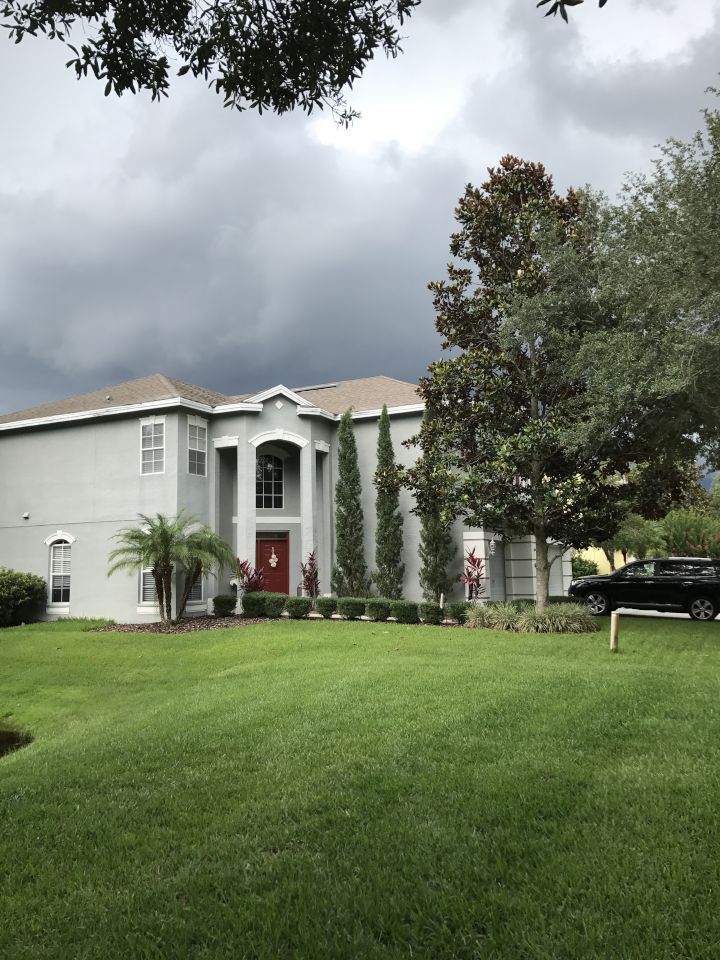 We have lived in Florida for close to seven years now, and we live in a small, quiet community. The community has a diverse mix of families with both young and older kids and is extremely family friendly. We enjoy interacting with our neighbors, going for walks, feeding the ducks, and decorating for the holidays. We also take our son out to ride his scooter, swim in the pool and kick around a soccer ball. Our house was built in the last 20 years, and it has four bedrooms, an office, a pool and a game room, with multiple TVs along with a variety of sports memorabilia. As a family we love our pizza Fridays! We typically sit together on the couch watch a Disney movie to help wind down after a long week.
Dialee takes a lot of pride in decorating and organizing our home - all while keeping up after our toddler. Greg handles the outside and is very diligent in ensuring that everything looks neat and tidy in the yard, whether it's mowing, edging, or raking leaves. We also have a number of parks in the area where our son has taken swim and soccer lessons, and he just enjoys running around and climbing at the playgrounds. We also enjoy visiting the Farmers Market each month to meet up with friends from our son's day school. We look forward to providing an enriching environment to expand our family and create more loving memories together!
Our Extended Families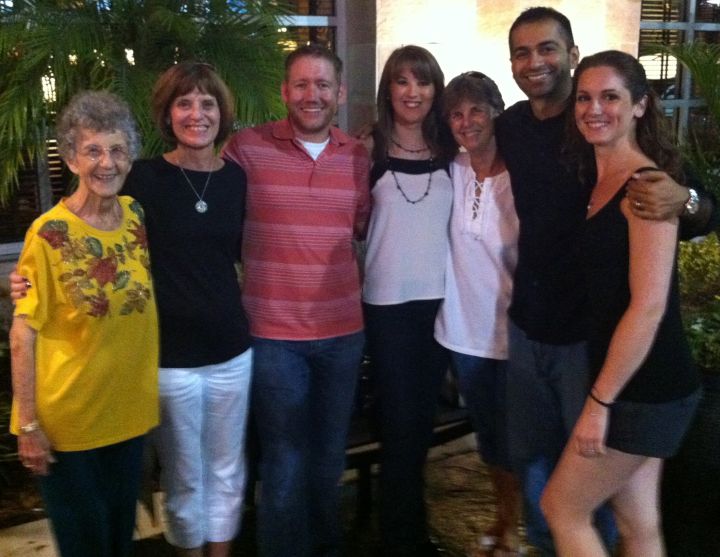 We are both very close to each of our respective families. Greg's family lives in Cincinnati, but have recently purchased a home nearby so they can be around to be more involved in their grandchildren's lives. We're looking forward to seeing them more frequently! Dialee's family lives close as well, so we get together for most holidays, whether major or minor, along with many other occasions throughout the year. When we get together as a family, we typically all gather at our house and Greg will cook something on his smoker. We have a great time chatting, playing with our son, and just catching up on what's going on in everyone's lives. These get togethers have gotten far more lively with a toddler running around entertaining everyone!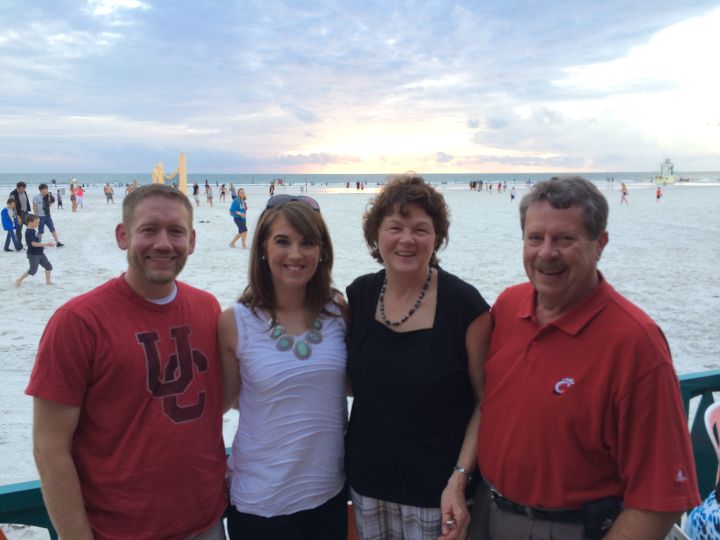 Greg's parents typically vacation every year in Siesta Key, which is a short drive for us. We've developed a tradition of getting both families together on these occasions for a beach cookout, which is always a great time! Greg has spent a lot of time with his nephew, Zak, throughout his life. They have gone to dozens of college football and basketball games together over the past 15 years, which Greg has absolutely cherished.
Both of our families are absolutely thrilled that we're looking to complete our family through adoption. Our son has been such a ray of sunshine in all of our lives, and we just know that this child will be the perfect complement to everything we've built together.
From Us to You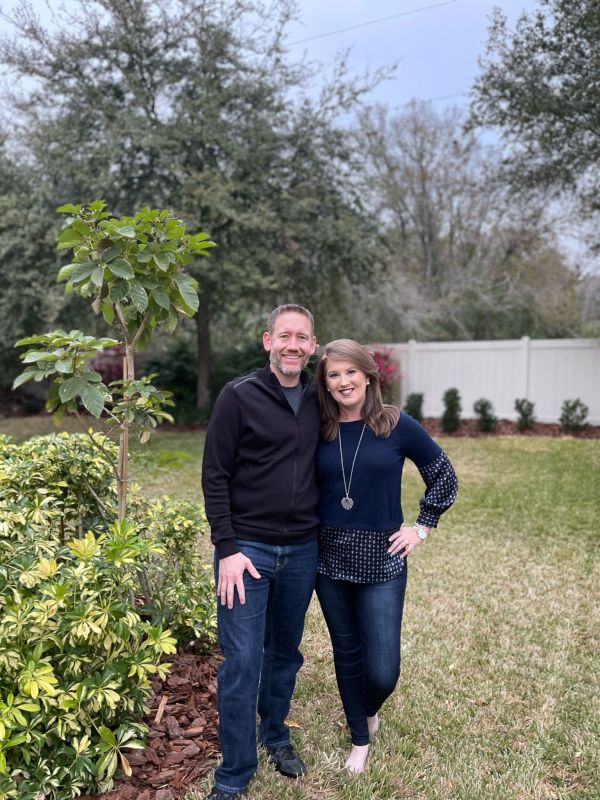 Hello, our names are Dialee and Greg. We met over 15 years ago through a mutual company we both worked for at the time, began dating shortly after, and have been together ever since. We got married 9 years into our relationship, adopted our son a little over three years ago, and would love to complete our family with another little bundle of joy.
We are thrilled that you are reviewing our profile and considering us to provide a loving home to your child. We're also feeling a bit of nerves, as we're sure you are as well. We admire your love and courage in considering adoption as the most precious gift your child will receive. Adoption has touched our lives in so many ways so far, with Greg having been adopted when he was born, and our son being the most precious gift we could have ever been given.
We share a great partnership filled with honesty, love and trust in one another. Greg is compassionate, intelligent, patient, and the most level headed person one could hope to meet. Dialee is an incredibly driven, organized, and independent woman, while also being loyal and protective towards those she cares about. Our personalities complement each other perfectly. We enjoy eating together at the table as a family every night, except for Fridays, which is PIZZA NIGHT. On Pizza Night, we spread out on the couch as a family and watch a movie together, it's one of our favorite traditions. On weekends, we love going out to dinner, spending time with our family and friends, and going to the park or beach so our son can play.
We live in a quiet, diverse neighborhood filled with wonderful neighbors and their children of all ages. Within a half hour drive, we have an amusement park, zoo, beaches, and a multitude of parks, which we love to experience through our son's eyes. Our community itself is nicely tucked away, so we feel like we have the best of both worlds, having access to everything Tampa Bay can offer, while still having a quiet neighborhood where kids can ride their bikes all the time without a care in the world.
Selecting the journey of adoption was a natural choice for us, as Greg was adopted and grew up knowing that was part of his story. Knowing that his biological parents loved him so much that they wanted to offer him the best life possible was the biggest gift and blessing to him, and he remains thankful to this day. Dialee had always felt an indescribable feeling that adoption was her path to creating a family. We're both so excited to complete our family with this child, with a big brother who can't wait to have a younger sibling, and an extended family that is ready to surround them with love and support.
We will always share with the child how your story met the page where our story would begin. They will always know and understand how much you love them and the difficult decision that you face. We have a wonderful relationship with our son's birth mother, keeping in regular contact via text and even having her come down to Florida to see him. We are committed to working with you to create the same positive and healthy relationship that you envision.
If you were to select us as your child's adoptive parents, know that we would provide unconditional love, endless support, guidance and laughter. We wish you encouragement and love throughout your journey, as you will forever hold a special place in our hearts and our family. We hope that you feel we would provide the best home for your precious baby.
Sincerely,
Greg & Dialee
Favorites
Actor
Brad Pitt
Jack Nicholson
Actress
Amy Poehler
Sandra Bullock
Animal
Penguin
Cats, both domestic and wild
Author
Michael Lewis
Mindy Kaling
Childhood Memory
Family birthday parties at my grandpa's farm
Pretending to own/run my own hotel
Childhood Toy
Voltron lion figures
Cabbage Patch dolls
Children's Book
The Giving Tree
Amelia Bedelia
Classic Movie
Goodfellas
Gone with the Wind
Color
Red and Black
Purple/Fuchsia
Day of Week
Friday
Saturday
Dessert
Creme Brulee
Pudding Pie
Disney Movie
Moana
Beauty and the Beast
Dream Job
Owning a pet rescue and boutique
Dream Vacation
Swiss Alps
Mediterranean Cruise
Family Activity
Trips to Disney
Exploring new places as a family
Food
Burnt Ends (barbeque)
Anything Italian
Form of Exercise
Yoga
Pilates
Holiday
4th of July
Christmas
Holiday Song
All I Want for Christmas is You - Mariah Carey
Candy Cane Lane - Sia
Holiday Tradition
Wearing Pajamas together as a family on Christmas Eve
Having the family over for Christmas Eve
Ice Cream
Cookie Dough
Chocolate Chip
Leisure Activity
Going to sporting events
Shopping
Memory with a Child
Our son's excitement in seeing the remnants of the cookies and carrots from Santa and his reindeer
Anytime I'm around animals with my son, I feel a special kinship with him
Memory with Spouse
First trip to the Cayman Islands
Honeymoon on Rocky Mountaineer train
Movie
The whole Marvel Cinematic Universe
John Wick
Movie Munchie
Soft Pretzel Bites
Popcorn
Movie Quote
That's the beauty of argument, if you argue correctly, you're never wrong
Rule #76, No Excuses, Play like a Champion - Wedding Crashers
Movie Type
Action / Suspense
Action / Suspense
Musical Group
Weezer
Lady Gaga
Nursery Rhyme
Twinkle Twinkle Little Star
Olympic Event
Downhill Skiing
Gymnastics
Personal Hero
Ted Lasso
My Popo (grandfather)
Quality about my Spouse
Her fierce protectiveness and loyalty to those she loves
He is loving, patient and intelligent
Quote
Be curious, not judgmental
It's not what you look at that matters, it's what you see
Restaurant
Red Mesa (mexican restaurant in Florida)
Brio
Sandwich
Chicken Pesto Panini
Philly Cheesesteak
Shopping Store
Best Buy
Homegoods
Song
The Good Life - Weezer
Overjoyed - Stevie Wonder
Sport to Watch
College Football
Basketball
Sports Team
Cincinnati Bearcats
Subject in School
Geography
Math
Thing to Cook
Whole chicken on my smoker
Tradition
Creating a theme for our family Halloween costume
TV Show
Parks & Recreation
F.R.I.E.N.D.S
TV Show Character
Andy Dwyer - Parks & Rec
Karen Walker (Will & Grace)
Type of Music
Alternative
R&B
Vacation Spot
Park City, Utah
Anywhere that has mountains
Video Game
Final Fantasy Series
Tetris