1-800-ADOPTION
Thank you for viewing our profile
If you would like to learn more about us, please call 1-800-ADOPTION (2367846), fill out the form at the bottom of our on-line profile page, or email us at bp_information@americanadoptions.com.
To revisit our on-line profile page and view our profile video at American Adoptions, simply use your mobile phone to scan the QR code on the right. We are looking forward to hearing from you!
Ken & Amy
Adoption holds the most special place in our hearts. Thank you for considering adoption and getting to know us. We are fully committed to raising your child in a family built by adoption, a home filled with unconditional love and a life full of support and encouragement, family and purpose. We feel so blessed to be adding to our family once again through adoption and would love to share this journey with you.
About Us
Job
Veterinarian
Senior Director, Business Development
Education
Doctor of Veterinary Medicine
Bachelor's Degree in Biology
Relationship
Legally Married
Adoption in Our Lives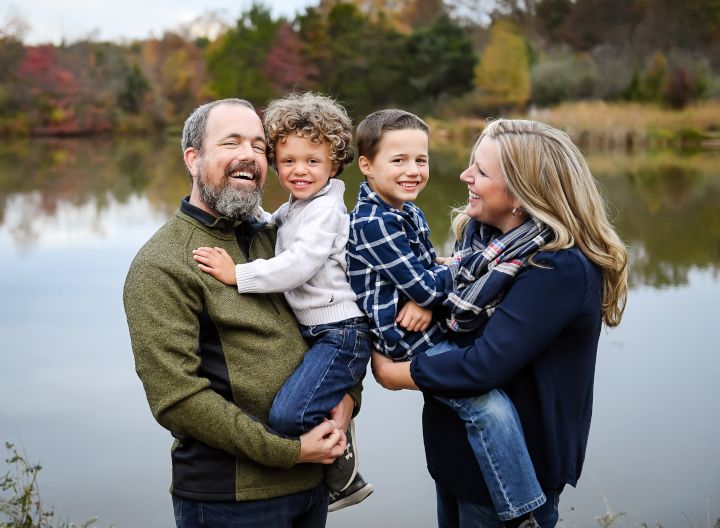 Adoption touched our lives in the most wonderful way, blessing us with our children and making parenthood possible. We were unable to have children and grow our family on our own. Thankfully, because of adoption, we have our two delightful boys who we cherish and celebrate every single day. We love that adoption is the foundation of our family and are so grateful to have built it in this beautiful manner. Adoption gave us the children we could only dream of and the greatest appreciation for parenthood.
Nine years ago, we were blessed with the adoption of our oldest son, Landon. Two years later, we experienced the gift of adoption once again when we adopted Hudson. We feel very fortunate that all our children will share this unique bond of adoption between them. We hope this strong connection brings them even closer throughout their lives.
We talk openly and often about adoption in our home. Our children are confident about their identities, know their adoption stories, and love their birth mothers and their "first hometown." We tell our boys all the time that they have twice as many loving parents as most other children they know. There will never be a surprise to how we became a family nor will they ever doubt that the decision their birth mother made was one of courage and selfless, unconditional love. We know in our hearts we are meant to adopt again and cannot wait to share our hearts and home with this child.
Our Lifestyle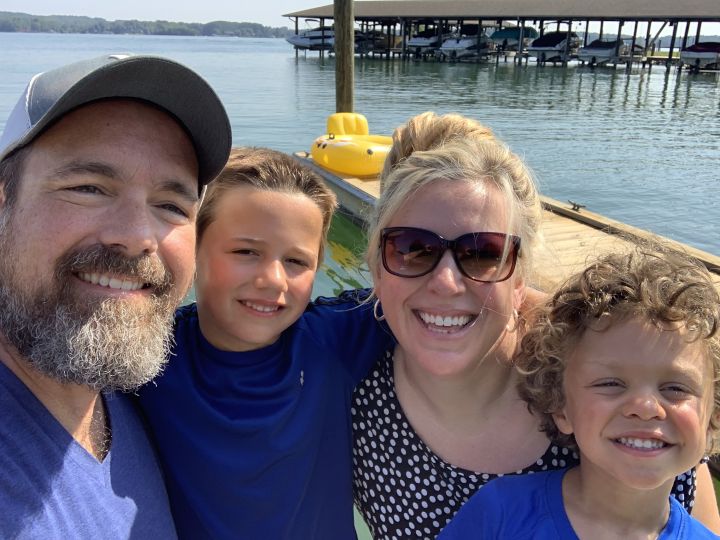 We love spending time as a family and cherish quality time together every day.
Ken works four days a week. His Thursdays off became "Dude's Day" in our home as he and the boys always head out for an adventure! Amy works from home and makes her own schedule which offers great flexibility to volunteer in the children's classes and attend all their activities.
We enjoy cooking and trying new recipes. Ken is the grill-master and can be found grilling or smoking salmon, pizza, steaks and more! Amy enjoys baking the birthday cakes and making numerous other sweet or savory creations.
Whenever the weather is nice you'll find us outdoors enjoying our yard, our community or our beautiful state. We bike, hike and walk together often. We love being in nature and find peace in the beauty of it. Much of our free time revolves around our boys' interests and activities. During spring and fall we are cheering on Landon at Little League and Flag Football and taking Hudson to the farm for riding lessons. Both boys love swimming so pool time is a top priority throughout the summer. We spend many weekends there, meeting friends and sometimes ordering pizza for a fun lunch. During the winter we are inside more often, playing games, reading books and watching movies together.
Traveling is a priority and we take a couple vacations every year. We head to the lake every summer as well as explore beautiful new places and cultures.
Cultural Diversity
We strive to raise our children to embrace diversity, be inclusive and grow up in an environment that is accepting of other cultures. We both grew up in diverse areas and being inclusive is part of who we are. Our neighborhood is filled with families from different racial and ethnic backgrounds. Our children attend school and are friends with children of many races. We also have friends in our community who adopted children of different racial backgrounds.
Our youngest son is a quarter African American. We embrace his ethnic background by reading books to them about African American role models, heroes and famous individuals as well as from other cultures and ethnic backgrounds. We want all our children to know and appreciate their heritage, embrace who they are and where they are from, have the confidence to stand up for themselves and for what is right, and to be accepting of others.
If we are blessed with a child who is biracial or of a different ethnicity than us, we will incorporate their race and culture into our family. We will educate and immerse ourselves in their culture so we can best support our child and our interracial family. We will ensure they have role models in their life with similar backgrounds and appearance. We will foster relationships with individuals who can share stories, culture, foods and music of their heritage with us.
Photos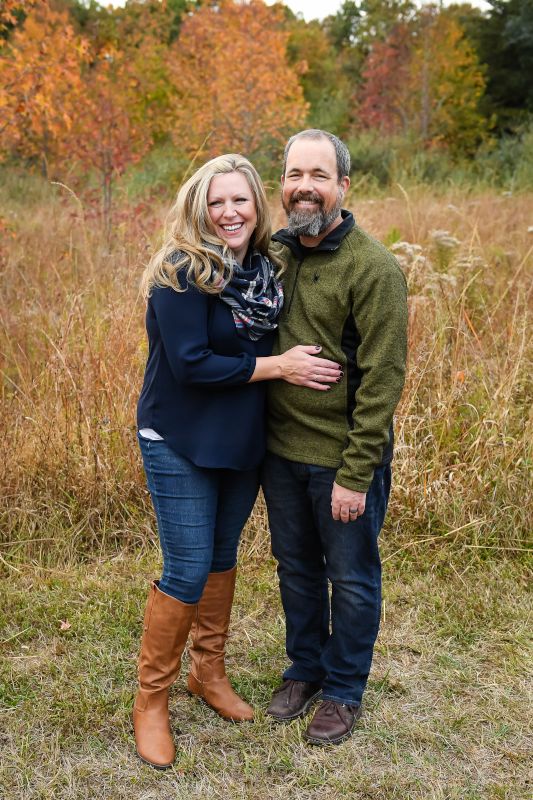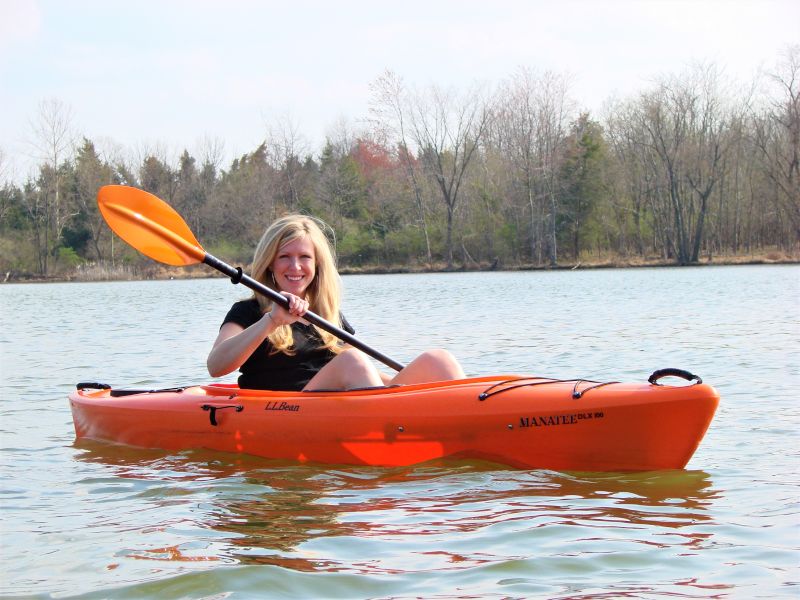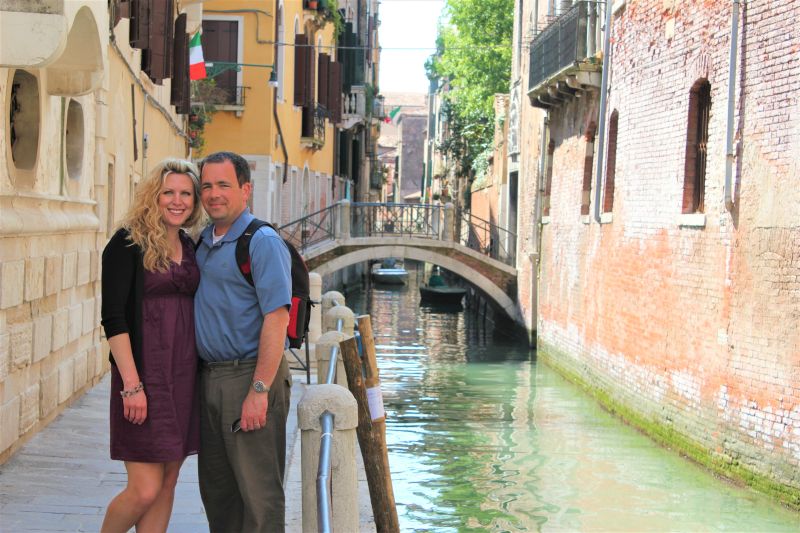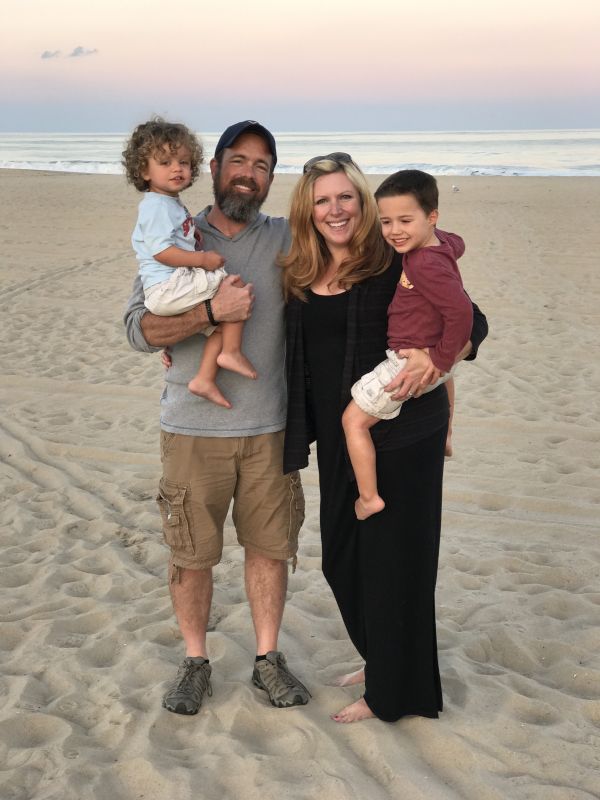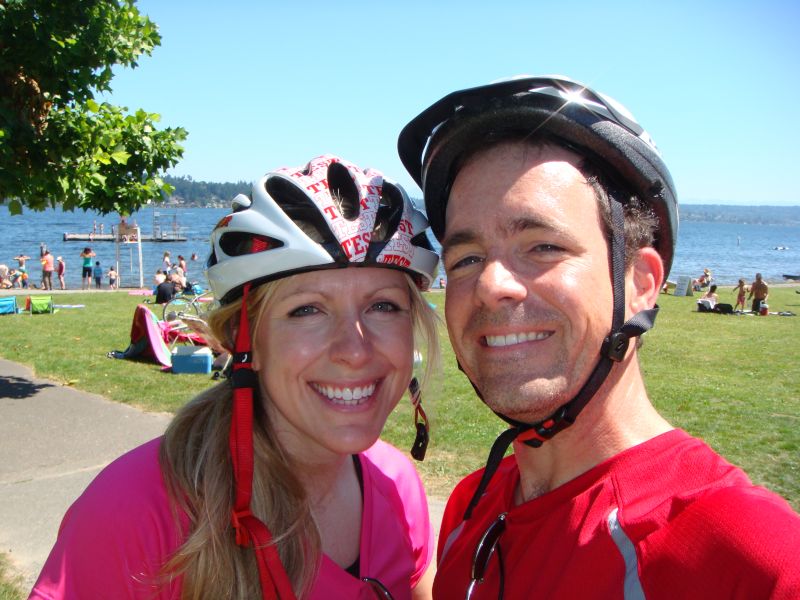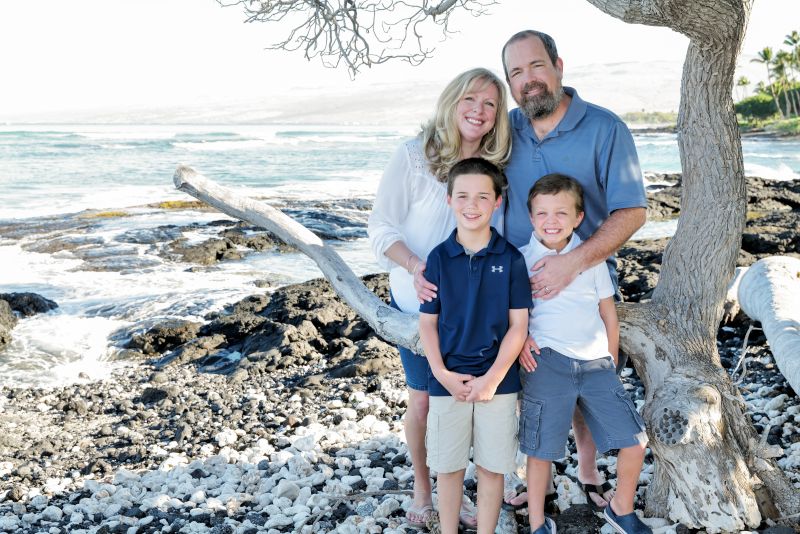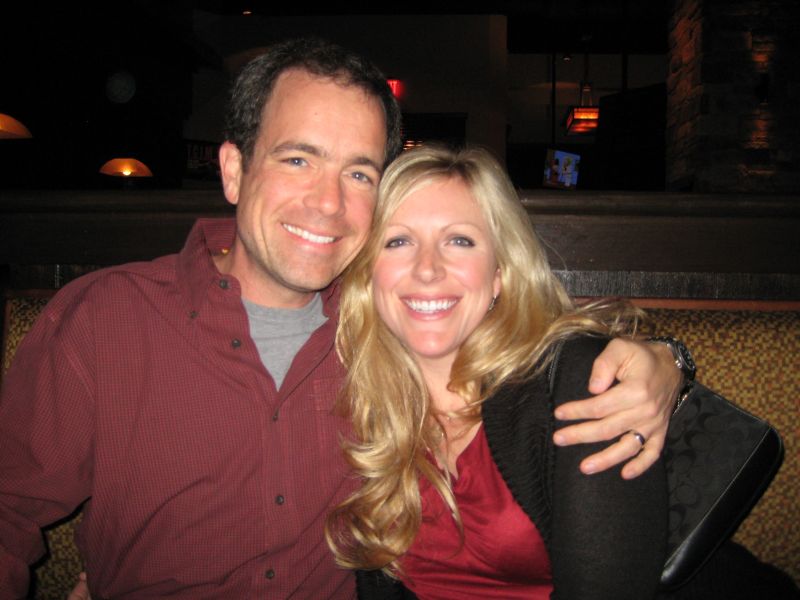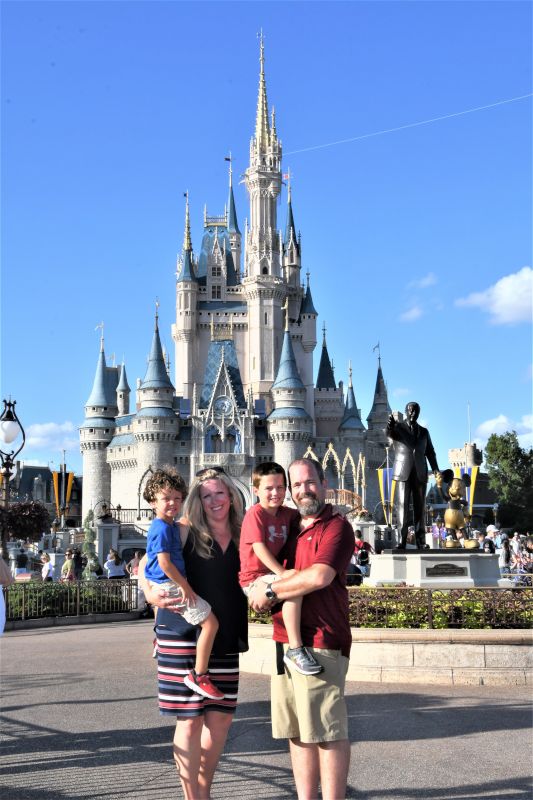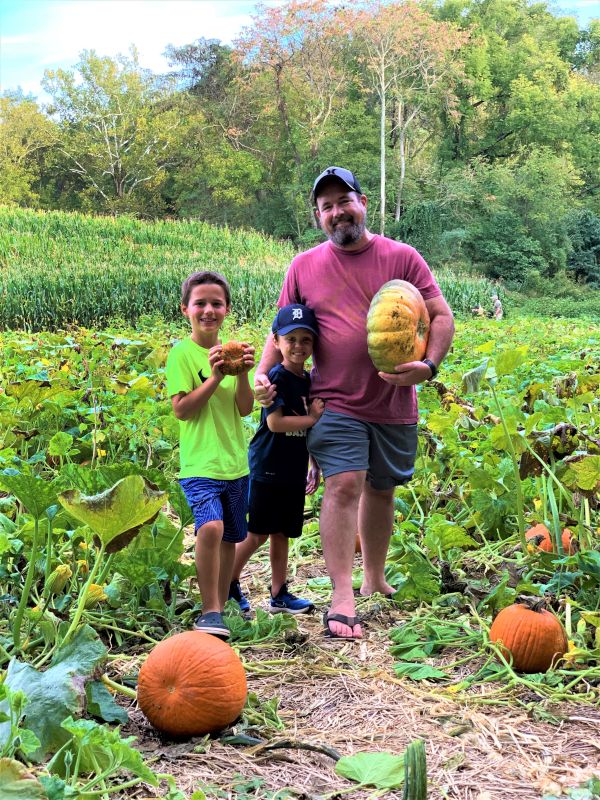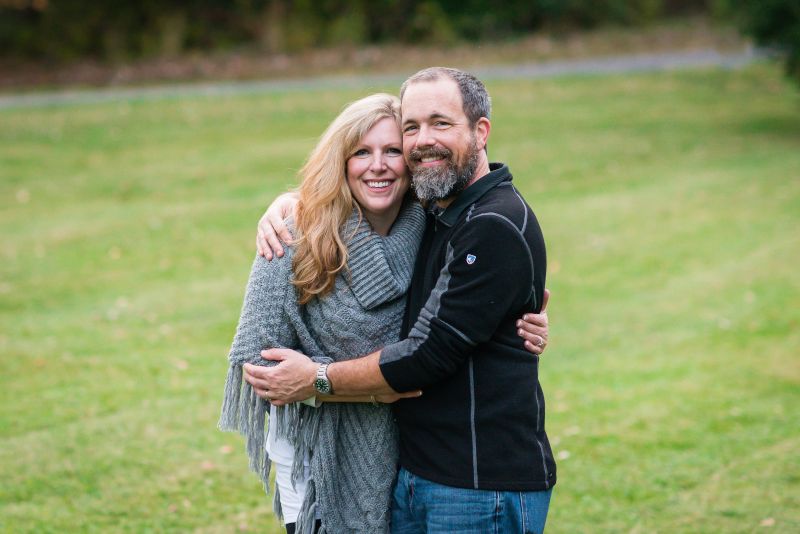 ×
1 / 12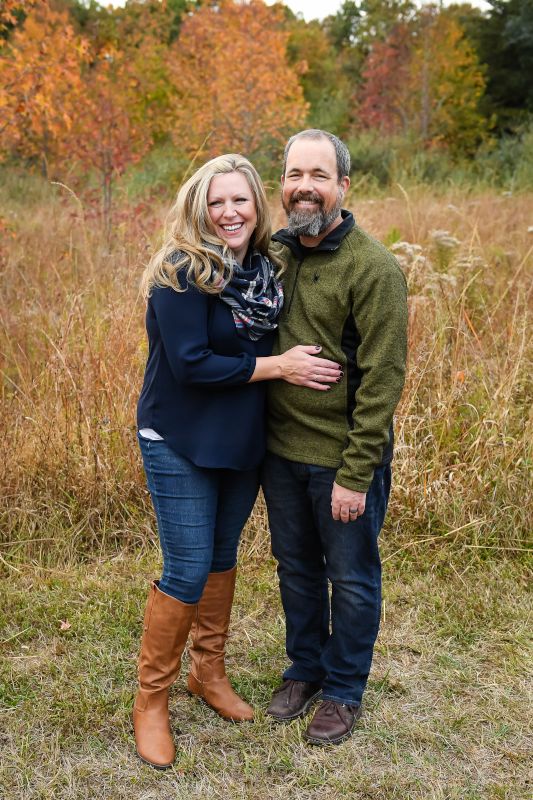 2 / 12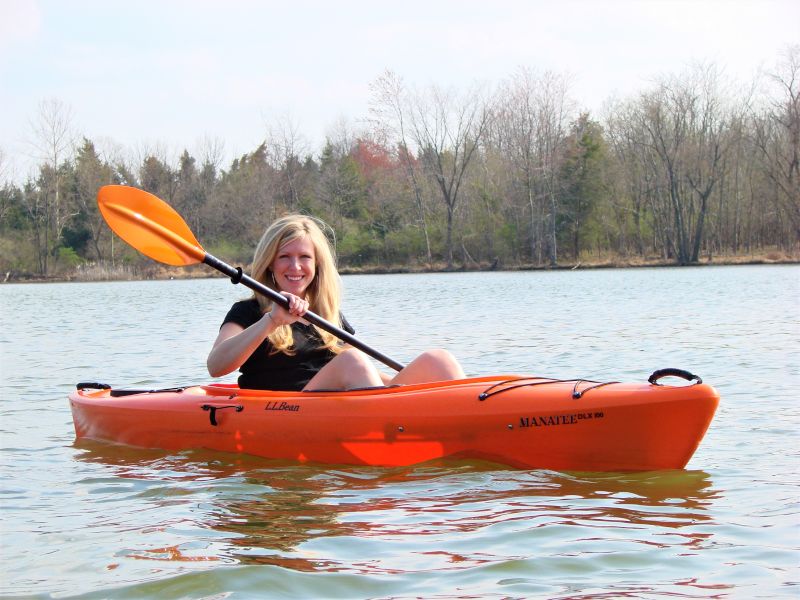 3 / 12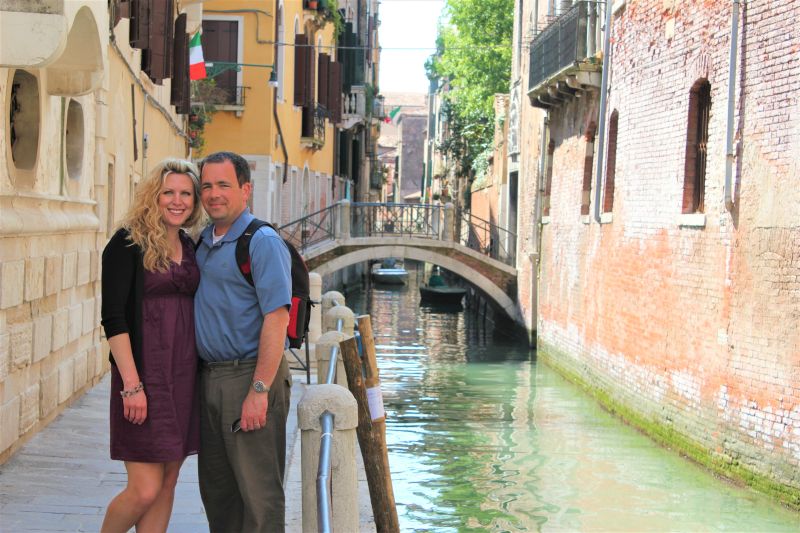 4 / 12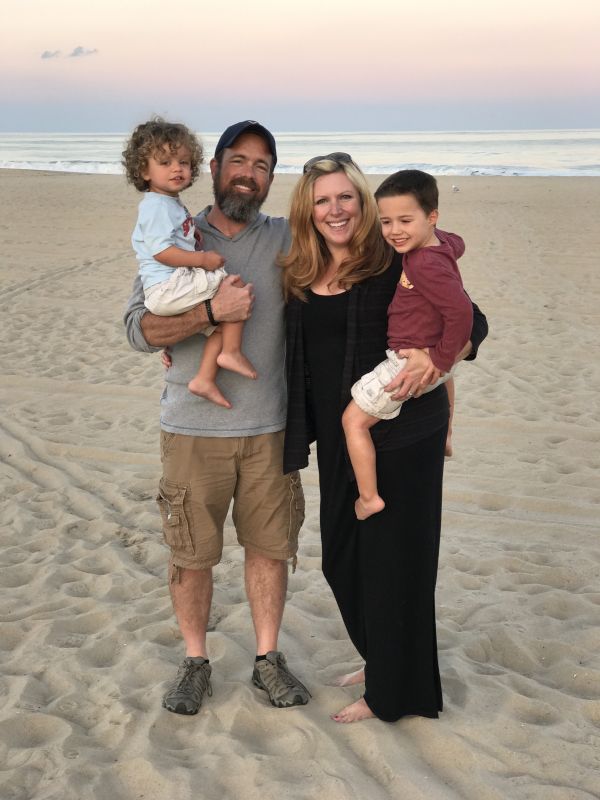 5 / 12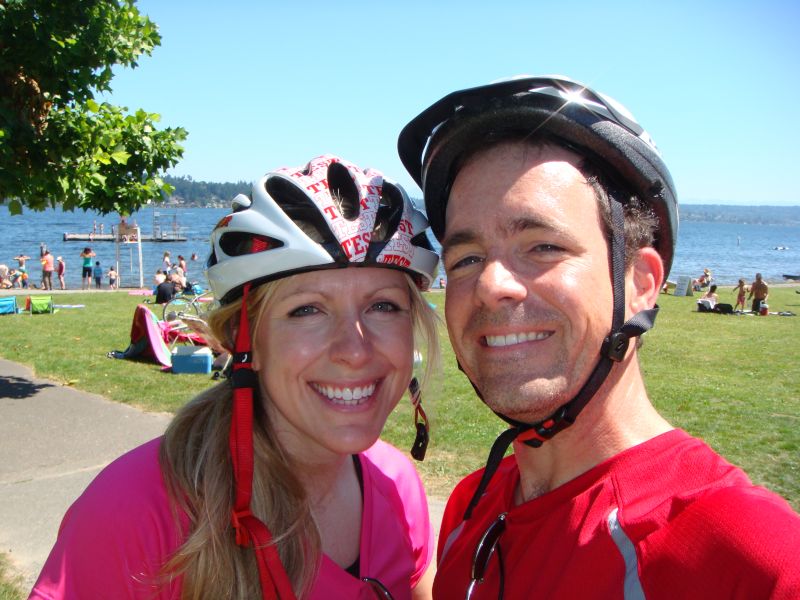 6 / 12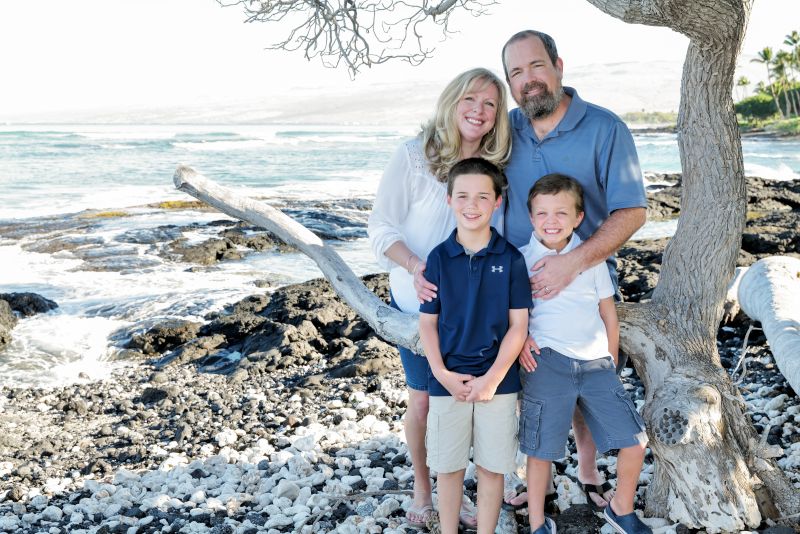 7 / 12
8 / 12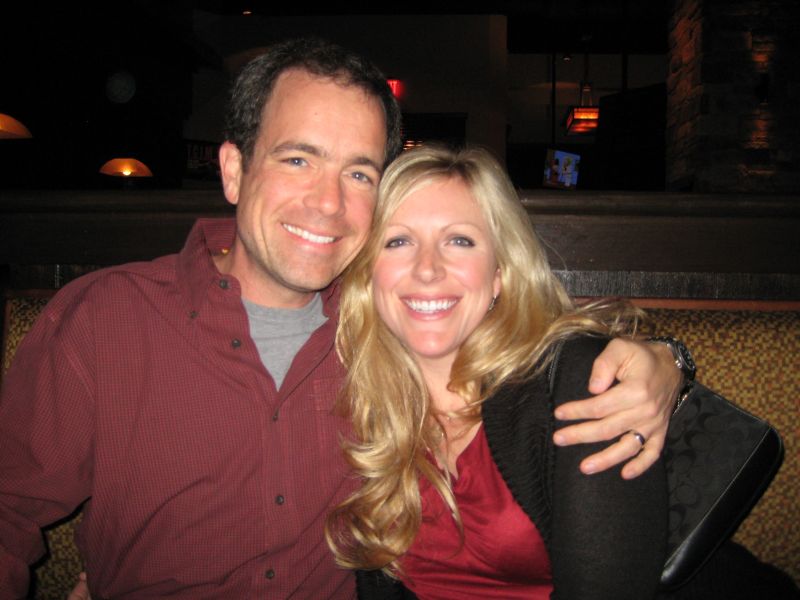 9 / 12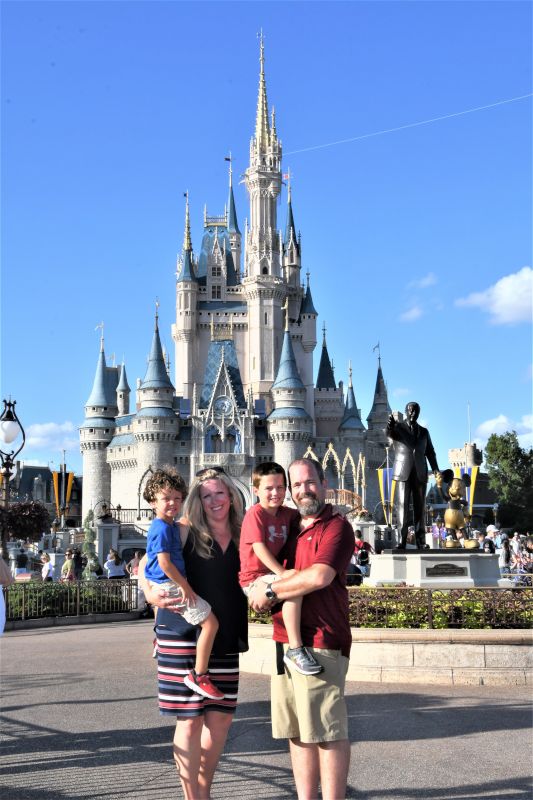 10 / 12
11 / 12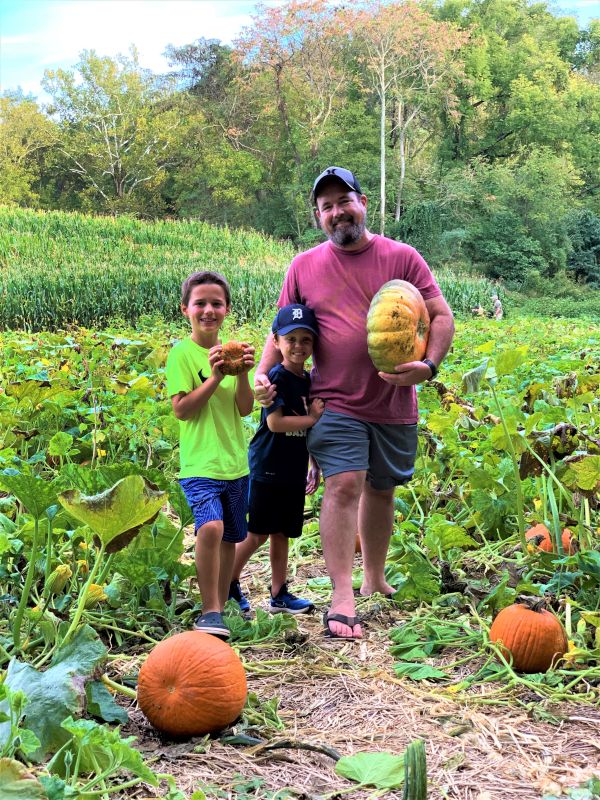 12 / 12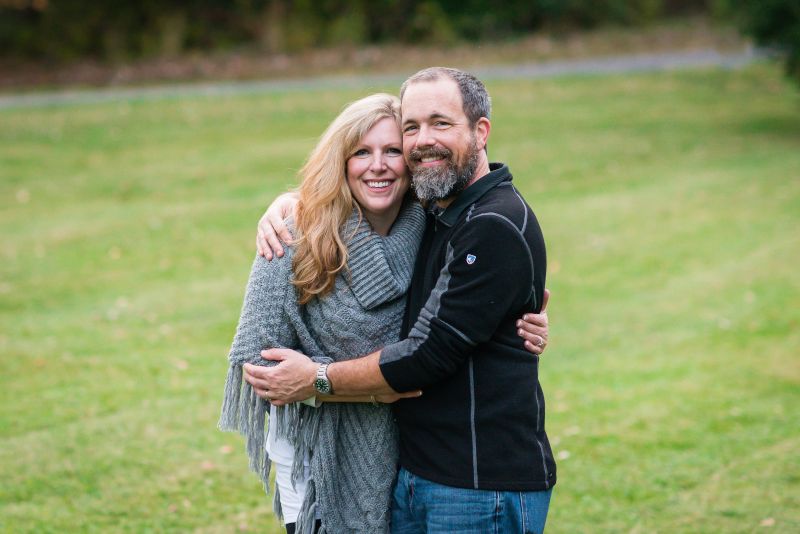 ❮
❯
Our House and Neighborhood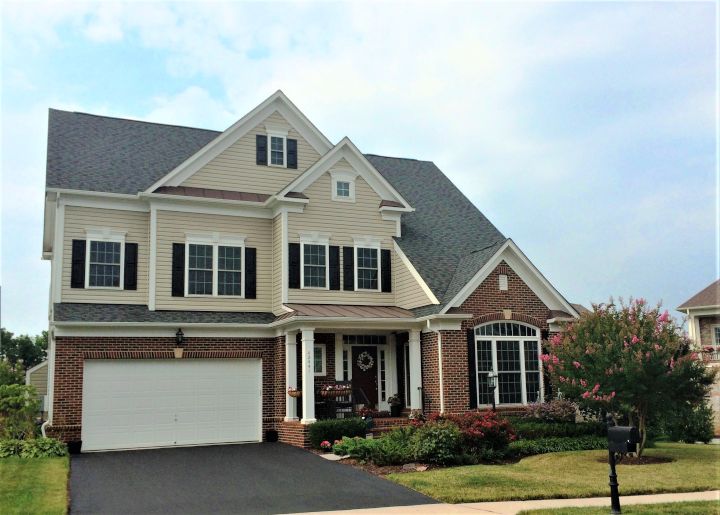 Our home is a fun place to be! There is always something happening, music playing and laughter that can be heard. There are impromptu art projects in the sunroom, forts being built in the family room, a game of catch being played in the yard or a backyard camp out with the fire pit and s'mores.
We live in a four-bedroom home in a newer suburban community in Virginia, an hour outside of Washington, DC. We are close enough to enjoy the diversity, arts and culture of the city, the National Zoo and Smithsonian museums yet have a safe, family-friendly neighborhood feel. Our community holds many events for families, including 5K races, an Easter Egg Hunt, 4th of July Festival, a Fall Fest and a neighborhood camp out.
We walk all over our neighborhood, to the Farmers Market on Sundays, and the shops at the Town Center. We love walking and biking through the miles of paths stopping at parks, tot-lots or one of the four community pools.
The schools are highly rated and the elementary, middle and high school are all located within our neighborhood. Our community is home to many young families like ours and our children are fortunate to have numerous friends living within walking distance of our home.
Our Extended Families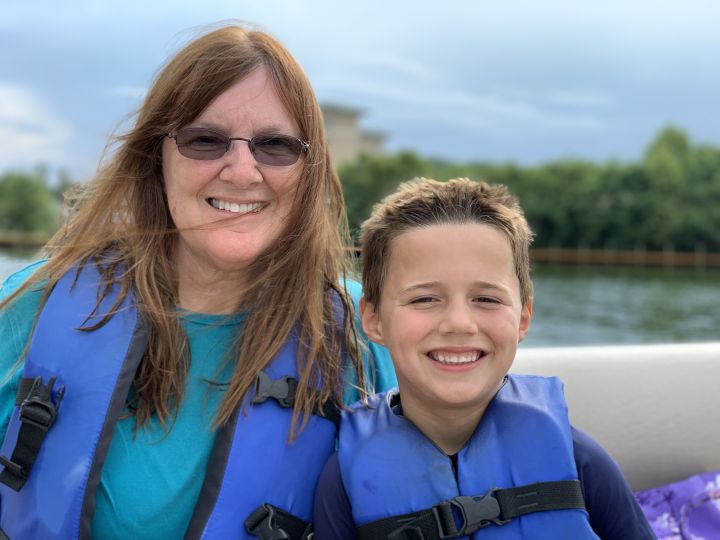 We are fortunate to have an amazing support network in our extended family and close friends. We value those relationships and make it a priority to spend time together.
Amy's mom recently retired and is eager to be present in the lives of her grandchildren. She often joins us on vacations and stays with us a few days every week to get plenty of Grandma-time.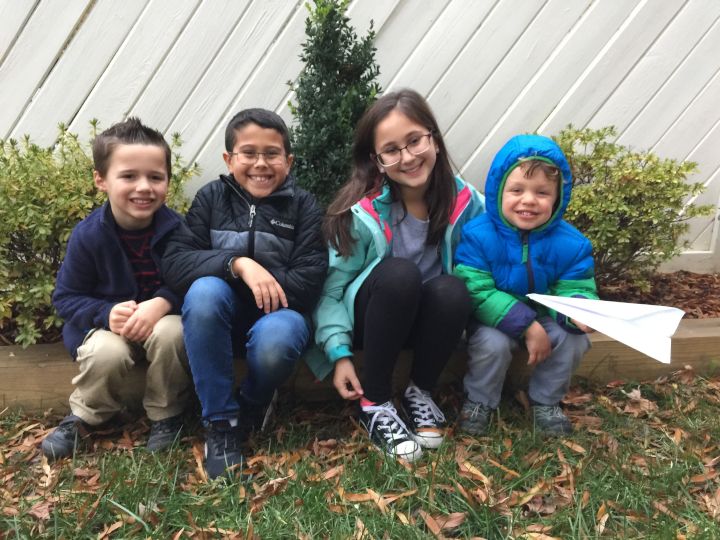 We both have one sister and feel that having siblings is a true gift in life. Amy's sister owns a piano studio and comes to visit most weekends. Ken's sister and her husband live only 30 minutes away with their two children. We get together often so the cousins can play together and develop lasting relationships.
In addition to having family nearby, we have a wonderful group of close friends with their own young children in our area. These friends are like family, they support us and love our children. Our families are growing up together and we gather frequently whether it's for a cookout or a vacation. Our children are on some of the same sports teams and sometimes in the same classes.
From Us to You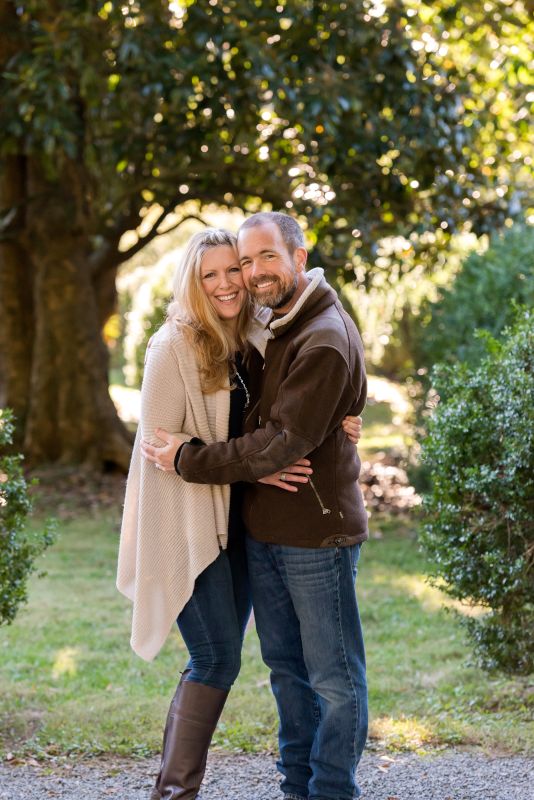 Thank you for taking time to learn about our family. We are both honored and humbled that you are considering us and so happy to share our story with you!
We met as teenagers and became instant friends. Our friendship only grew from there and we are thankful we've been married to our best friend for nearly 20 years. We have supported each other through life's challenges and cheered each other on during our triumphs.
Once we became parents, we put our all into our children, just as we would for your child. They are the most important aspect of our lives and our "why" in life. Landon is an outgoing, inquisitive nine year old who loves helping others. He is a natural athlete and excels at all the sports he plays. Hudson is an optimistic, empathetic seven year old who loves animals, art and music. Both boys are thrilled and ready to be big brothers!
We are both fortunate to be in professions we love. Ken's career as a veterinarian is his passion and allows him to use his natural gifts on a daily basis. He has a big heart, is smart and nurturing, loyal and honest, a great communicator and teacher. He has a fantastic sense of humor and is humble for all his accomplishments. Amy's career combines her enjoyment of building relationships with her desire to help others. She's the most loving person you will ever meet. She is positive, caring and patient, easy to talk to and brings out the best in everyone. She works from home and welcomes our children home after school every day.
We strive to raise our children to become the best humans they can be. We want to instill values in our children that we live by every day; to respect themselves and others, to be generous in their lives, to cherish their relationships, contribute to their community, be kind, empathetic individuals and have a good sense of humor. Education is important to us and your child will be encouraged through the highest level of education they desire. We believe learning is a lifelong endeavor and know experiences outside the classroom are a significant part of life.
Your child's well-being will become our life's work. We will do everything to ensure they grow up happy, loved, secure and confident. We will raise them in a way that honors the courageous and loving decision you made for them, with ample opportunities, enriching experiences, and wholehearted support. We promise to love your child unconditionally and completely and are committed to bringing them up with the encouragement and resources to enrich their lives, find their passions and thrive. Our home is a loving one where family comes first, traditions are frequent and fun and we enjoy the moment, celebrating anything good that happens.
We love the open relationships we have with each of our children's birth mothers and hope to foster a special relationship with you. We know how important these connections are and will do everything to make this a positive relationship that brings you joy. We are happy to share all the amazing firsts (and everything in between) through texts, emails, letters and phone calls and would enjoy planning future visits.
We truly believe we were led to this path that will cross with yours. We are ready for this journey with open hearts and open arms and are excited to get to know you. Thank you for considering us. If chosen, we will always be grateful to you for your trust and faith in us.
With love,
Ken & Amy
Favorites
Actor
Kevin Bacon
Matt Damon
Actress
Charlize Theron
Jennifer Lawrence
Author
David Baldacci
J.K. Rowling
Book
Red Dragon
Harry Potter series of books
Cartoon
Sponge Bob
Paw Patrol
Childhood Memory
Christmas
Baking with my Grandma
Childhood Toy
Legos
Scarlett, a red stuffed pony my Grandmother made for me
Children's Book
Guess How Much I Love You
Guess How Much I Love You
Classic Movie
The Godfather
It's a Wonderful Life
Day of Week
Saturday
Saturday
Dessert
Cheesecake
Chocolate milkshake
Disney Movie
Monsters Inc.
Zootopia
Dream Car
Defender
Range Rover
Dream Job
Race Car Driver
National Geographic Photographer
Dream Vacation
New Zealand
Safari in South Africa
Family Activity
Cook outs
Family walks
Flower / Plant
Hibiscus
Hydrangea
Food
Pizza
Ken's grilled salmon
Form of Exercise
Biking
Running
Fruit
Strawberries
Peaches and Strawberries
Hobby
Home Improvement
Gardening
Holiday
Christmas
Christmas
Holiday Song
The Christmas Song
Have Yourself a Merry Little Christmas
Holiday Tradition
Decorating the tree
Hosting Christmas dinner
Ice Cream
Ben & Jerrys Triple Caramel Chunk
Coffee
Junk Food
Pretzels
Chips and dip
Leisure Activity
Movie Nights
Movie Night
Magazine
Popular Mechanics
Home & Garden
Memory with a Child
Christmas with our boys
Holding our children for the first time
Memory with Spouse
Getting Engaged
Our trip to San Francisco
Movie
Mystic River
Too many to list...
Movie Munchie
Popcorn
Popcorn
Movie Quote
You're driving the wrong way
Push the button Max
Movie Type
Suspense
Romantic Comedy and Drama
Musical
The Greatest Showman
The Greatest Showman
Musical Group
OAR
Bruno Mars
Nursery Rhyme
Knick, Knack, Paddy Whack
Hush Little Baby
Olympic Event
Snow Boarding
Ice Skating and Swimming
Personal Hero
James Herriot and Dave Grohl
My Grandmother
Poet
Shel Silverstein
Shel Silverstein
Quality about my Spouse
Her kindness
His sense of humor
Quote
It's not whether you get knocked down, it's whether you get back up again - Vince Lombardi
If you only do what you can do, you'll never be more than you are now.
Restaurant
Maggianos
Maggianos
Scripture
Do unto others as you would have them do unto you.
Shopping Store
REI
HomeGoods
Song
No Woman No Cry
High Hopes
Sport to Play
Bicycling
Swimming
Sport to Watch
Football
Football
Sports Star
Art Monk
Serena Williams
Sports Team
Washington Commanders Football Team
Washington Commanders Football Team
Subject in School
Science
Psychology
Superhero
Spider Man
Spiderman
Thing to Cook
Anything grilled
Cakes and cookies that I can decorate
Time of Day
Evening
Morning
Tradition
Hosting Christmas Dinner
Family Vacations
TV Show
The Office
Modern Family
TV Show Character
Sponge Bob
Gloria from Modern Family
Type of Music
Rock
Modern Country