1-800-ADOPTION
Thank you for viewing our profile
If you would like to learn more about us, please call 1-800-ADOPTION (2367846), fill out the form at the bottom of our on-line profile page, or email us at bp_information@americanadoptions.com.
To revisit our on-line profile page and view our profile video at American Adoptions, simply use your mobile phone to scan the QR code on the right. We are looking forward to hearing from you!
Andrew & Crystal
We feel very blessed to grow our family through adoption. We have lots of love and affection to share and are ready to take on the ups and downs of parenthood together. We know firsthand how welcoming and supportive our family is to an adopted child and are so thankful you are considering us. We would be lucky and grateful if you choose us!
About Us
Education
Bachelor's Degree in Accounting
Master's Degree in Accounting
Relationship
Legally Married
Our Promise to You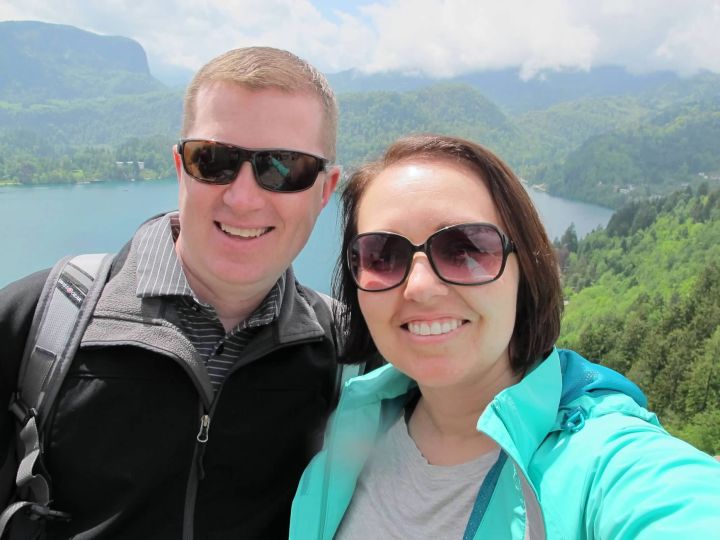 We know you are facing a difficult decision about your child. We cannot adequately imagine the various emotions you are feeling or the worries that may keep you up at night. We know that placing your child for adoption will not erase those difficult emotions, but we pray that choosing us to love and care for your child will give you peace in your mind and heart.
Please know that we have your child's best interests at heart. Our promise to you is to cherish your child, raising them in a warm and loving family and environment. We promise to teach, snuggle, encourage, guide, share, challenge, kiss their boo-boos, and tuck them in at night. We promise to raise your child to be kind, intelligent and independent.
Adoption will never be a secret or be taboo in our household. Our promise to you is for your child to know who you are. We will always speak of you positively and encourage a relationship that both you and your child are comfortable with.
Our promise to you is that we will always be grateful for the sacrifice and hard decision you made and for choosing us!
Cultural Diversity
As parents we will recognize and celebrate diversity and embrace the uniqueness in all of us. Through our relationships, travel and study, we will continue to educate ourselves on cultural differences so that we can teach our child about their heritage and culture. We want our child to be confident and we hope to instill this confidence by providing them opportunities to explore their diversity and the diversity in others. We plan to surround our child with multicultural books and toys, attend multi-cultural festivals and events, and surround them with diverse schools, friends and community. Through cooking, art, entertainment and conversation, we will incorporate our child's heritage into our everyday routine. Most importantly we will show our child love and respect them for who they are physically and emotionally.
Our city has an abundance of options to embrace Black, Hispanic, Asian and Anglo cultures. Offerings include food, festivals, art, music and dance.
Our Pups, Cleo & Raja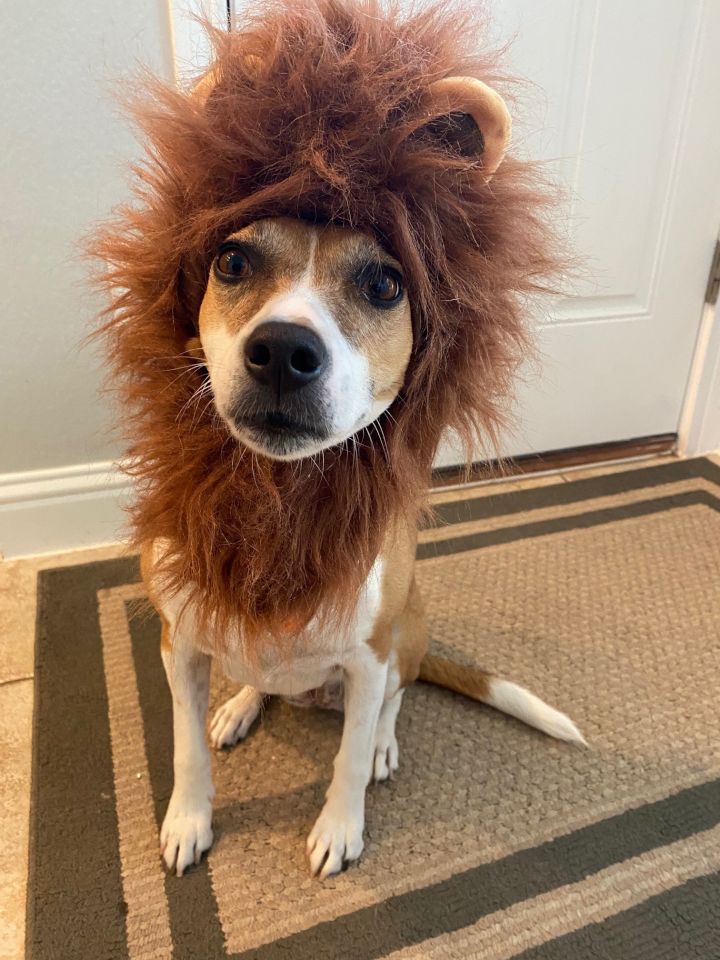 Dogs have always been part of our family life, both as a couple and as children growing up. For us having a dog is about companionship, love and helping us stay active. Whether we've had a good day or bad day they are waiting at the door when we get home, ready to give hugs and kisses! We are confident our pets will be good companions to our child, offering love, patience and protection.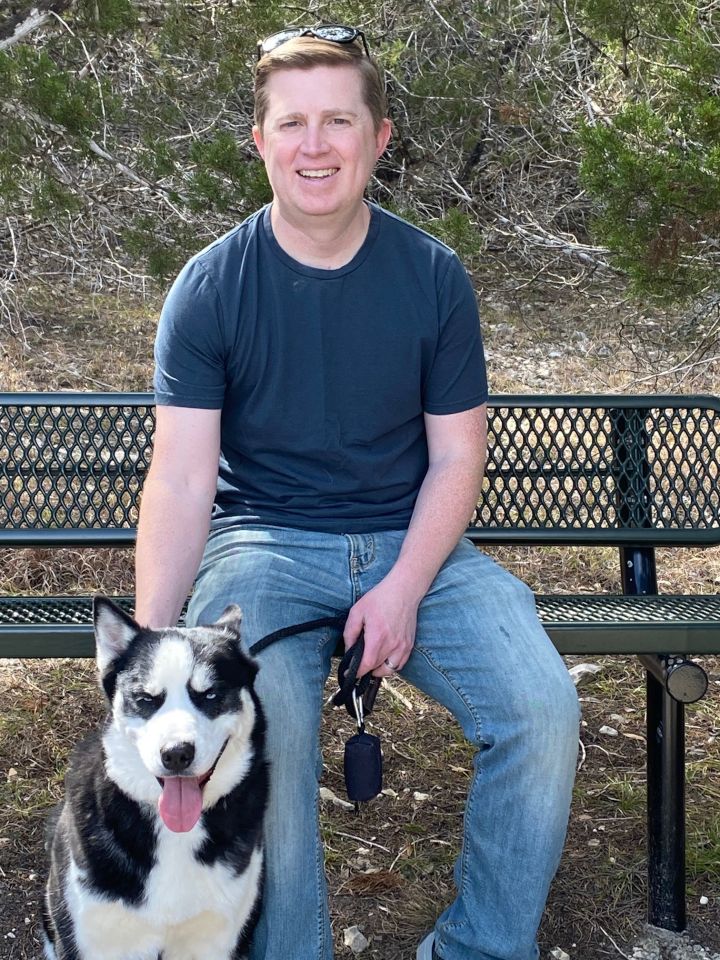 We have two dogs, Cleo and Raja. Cleo is a 5-year-old Basenji/Terrier mix and Raja is a 3-year-old Husky mix. Cleo is a loyal, energetic, curious and well-mannered dog who loves to go on walks, watch squirrels, and cuddle up on the couch or bed. She loves to play with our nieces when they visit. Raja loves hanging out in the backyard where he can watch the neighborhood kids play. He is extremely loyal and affectionate, loves belly rubs and keeps us active. His "singing" lets us know he's ready for his walk.
Photos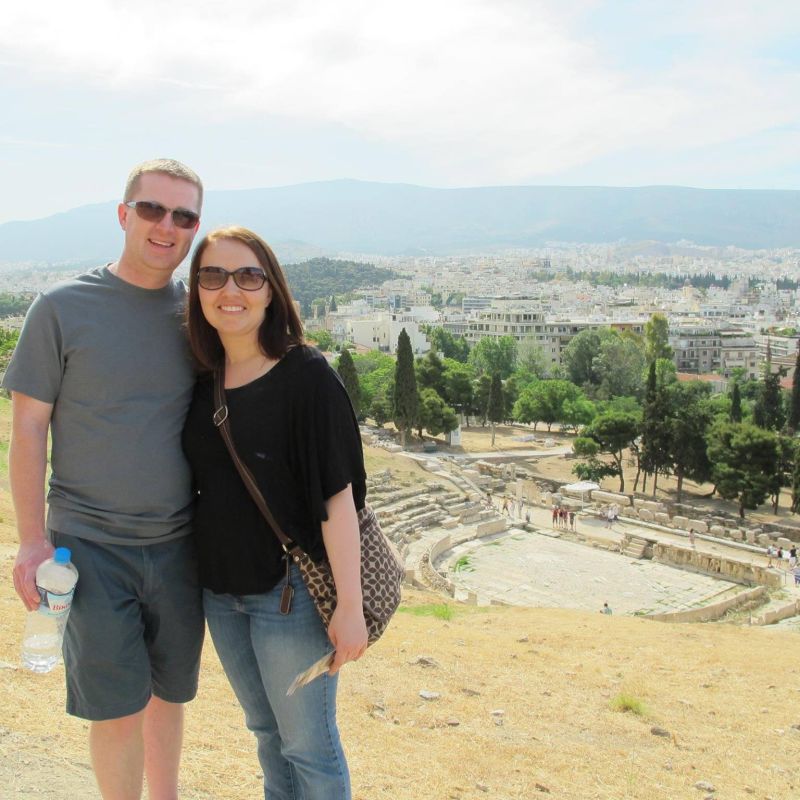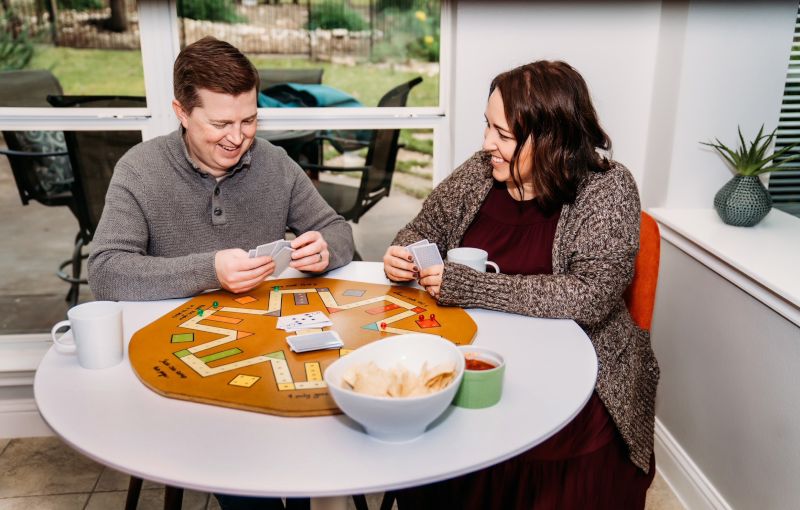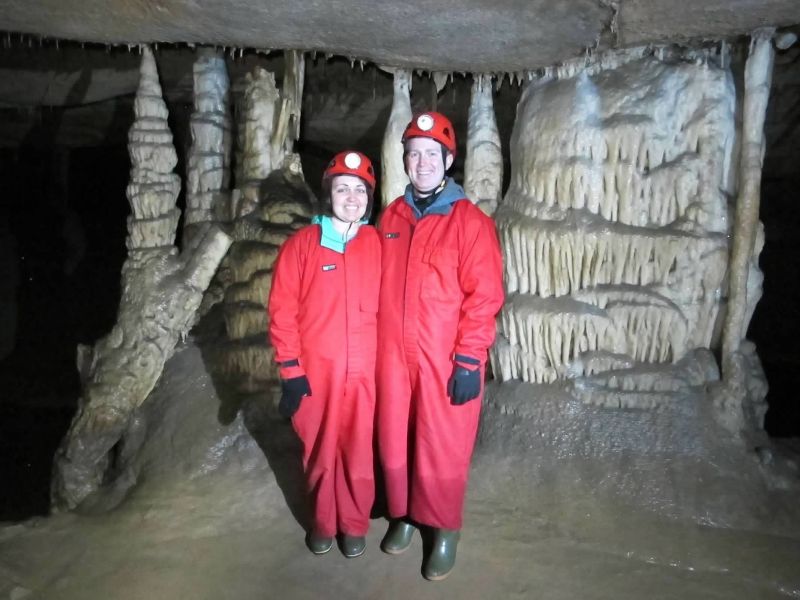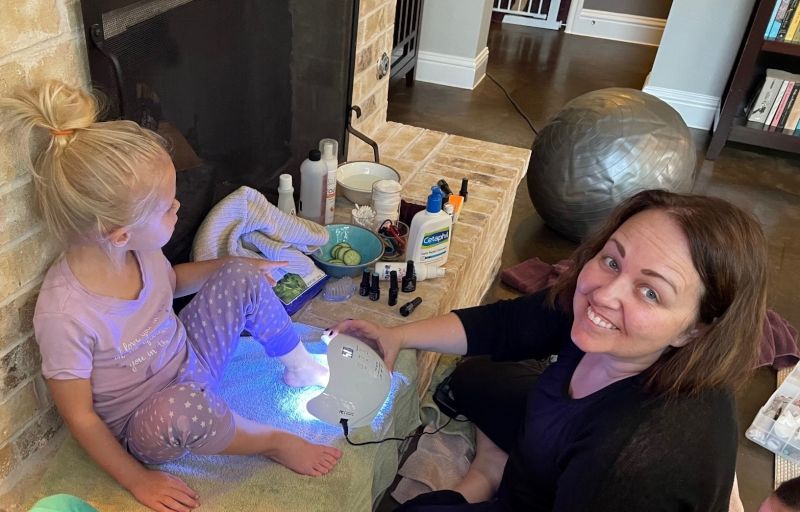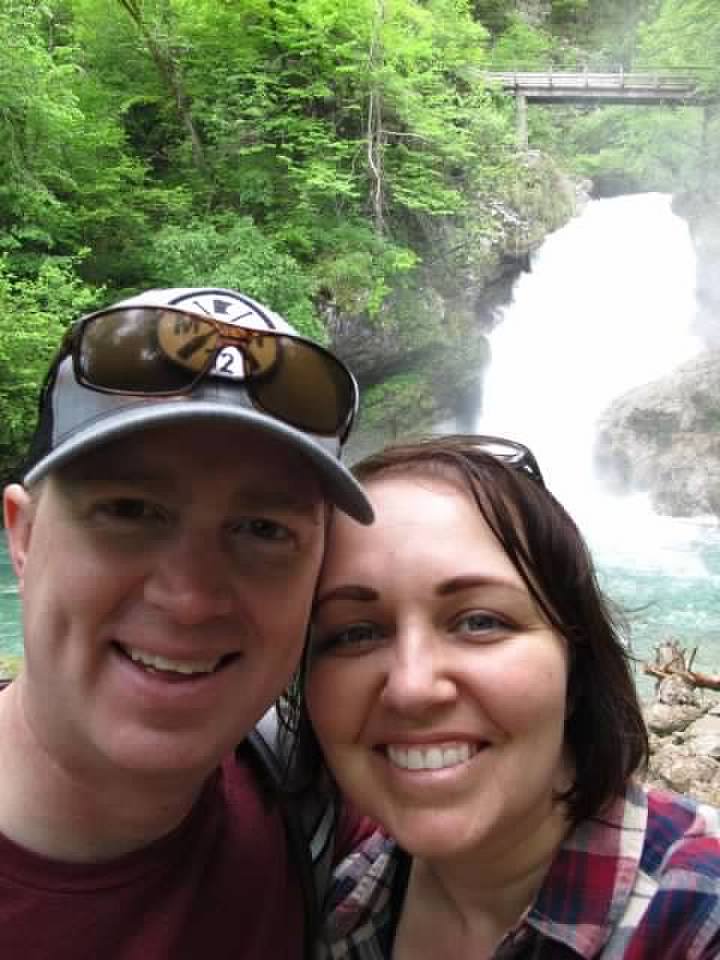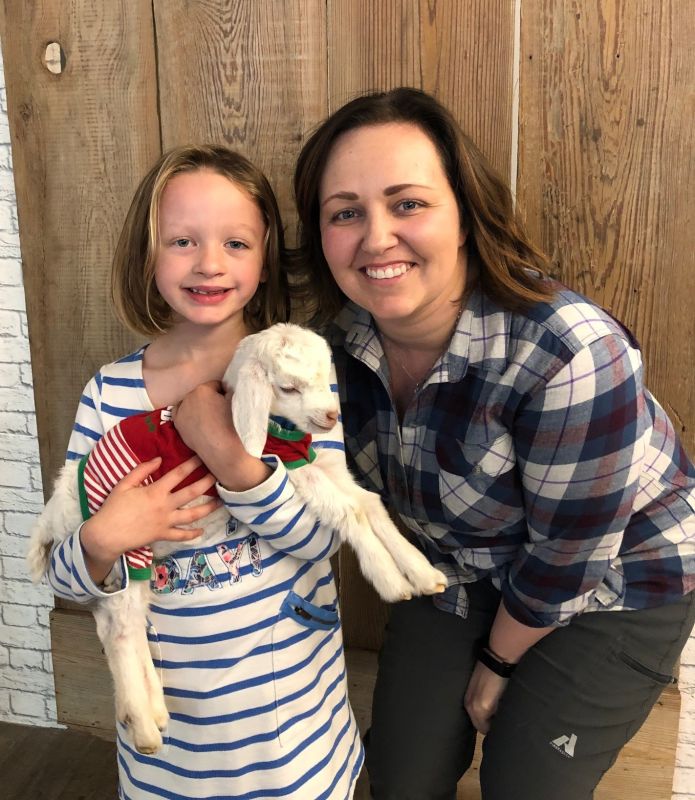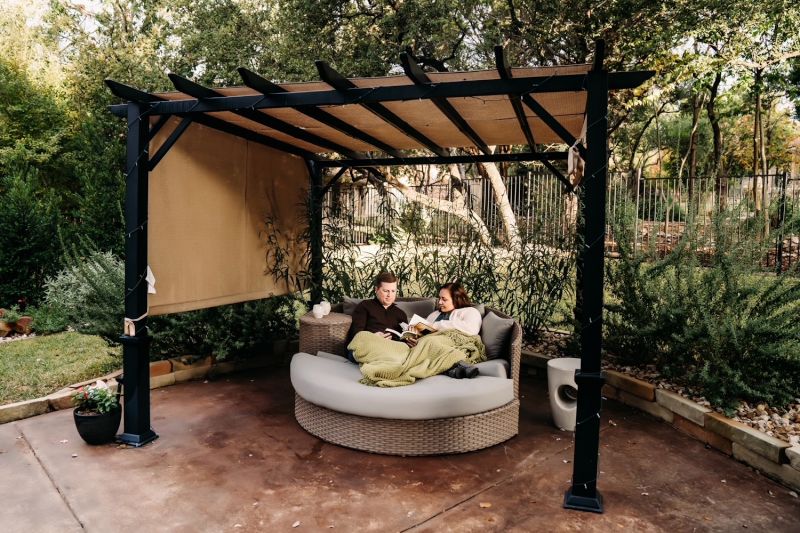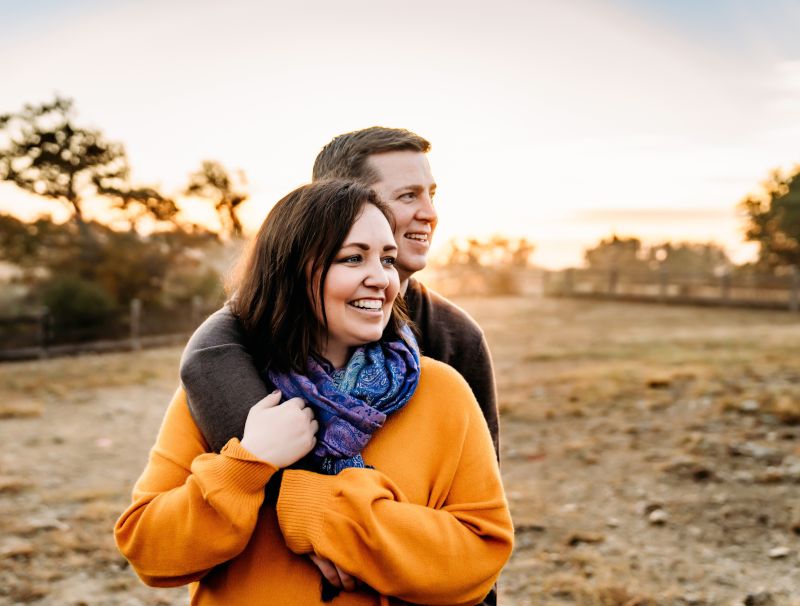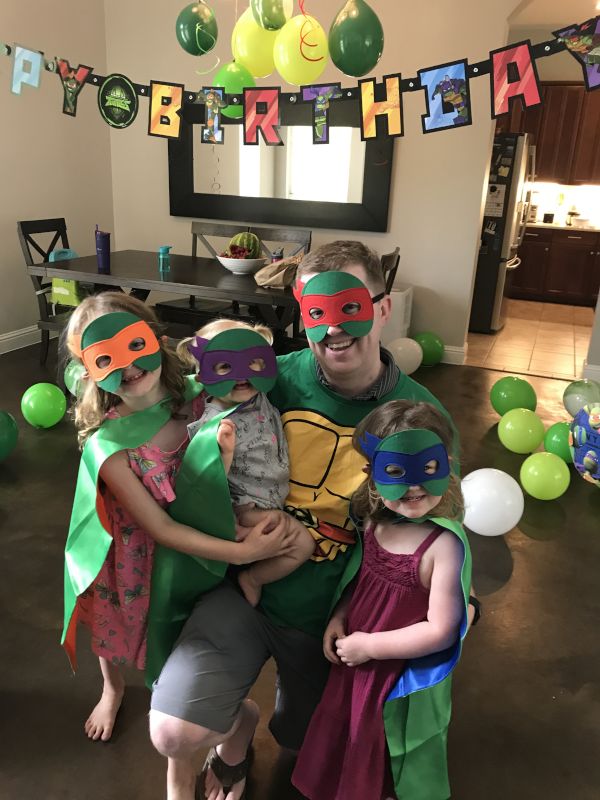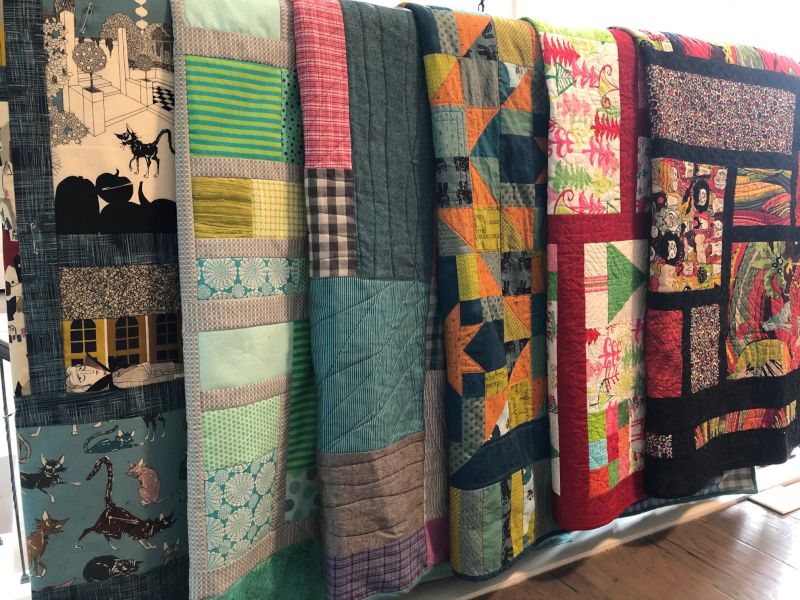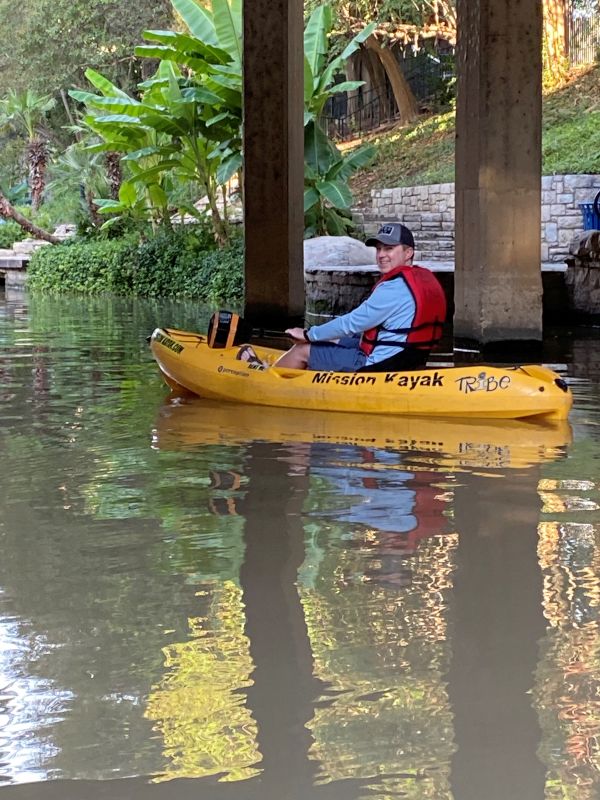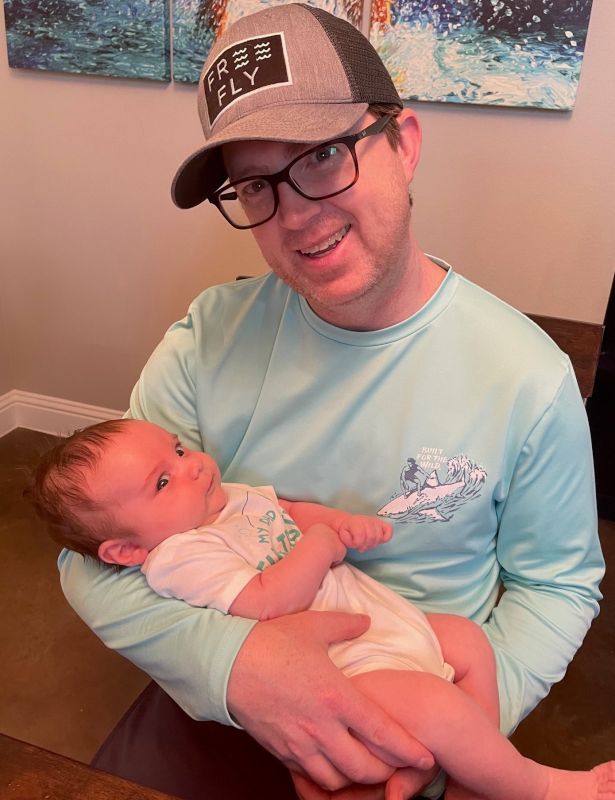 ×
1 / 12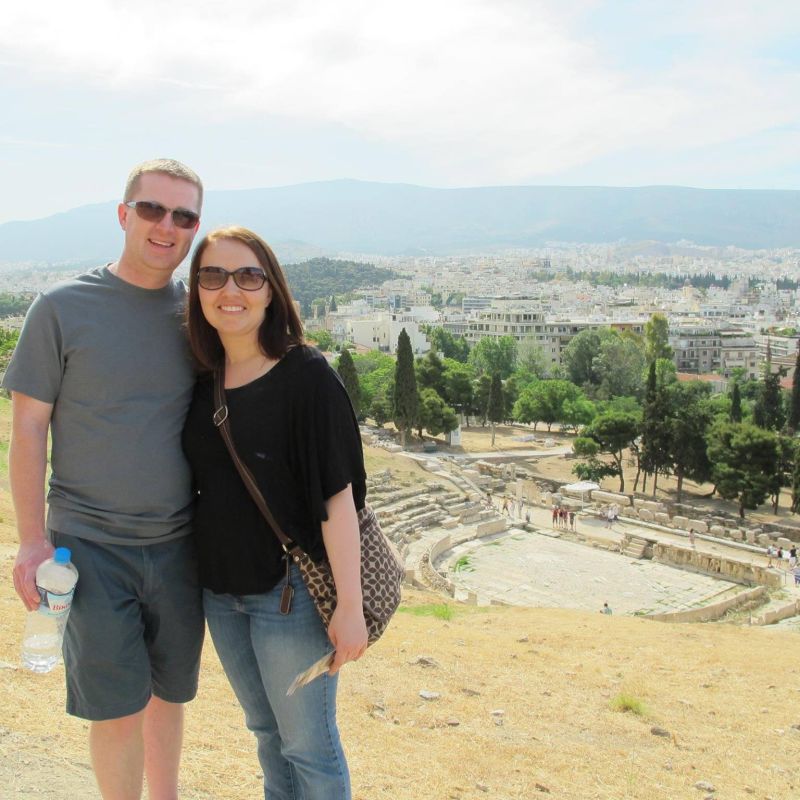 2 / 12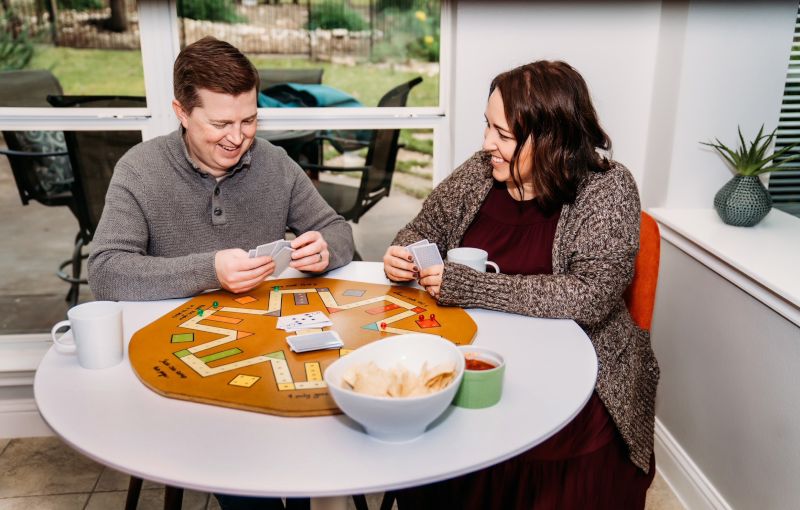 3 / 12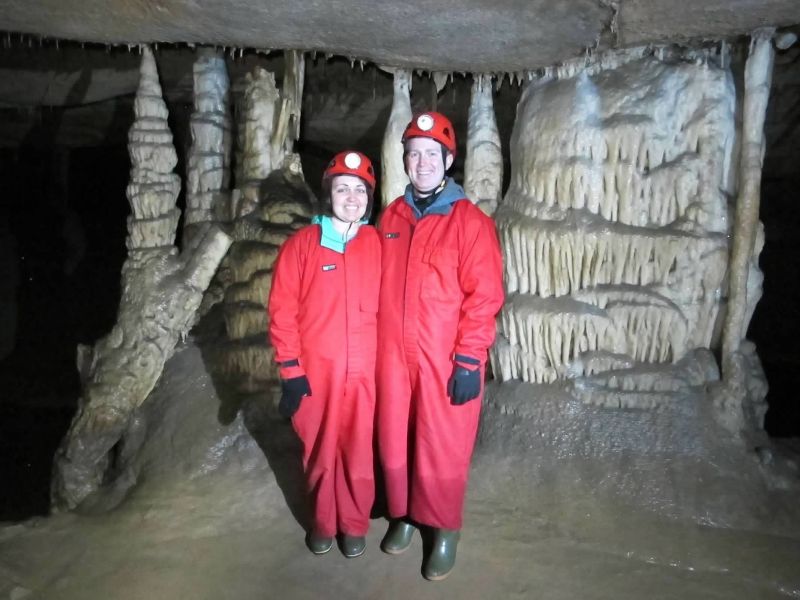 4 / 12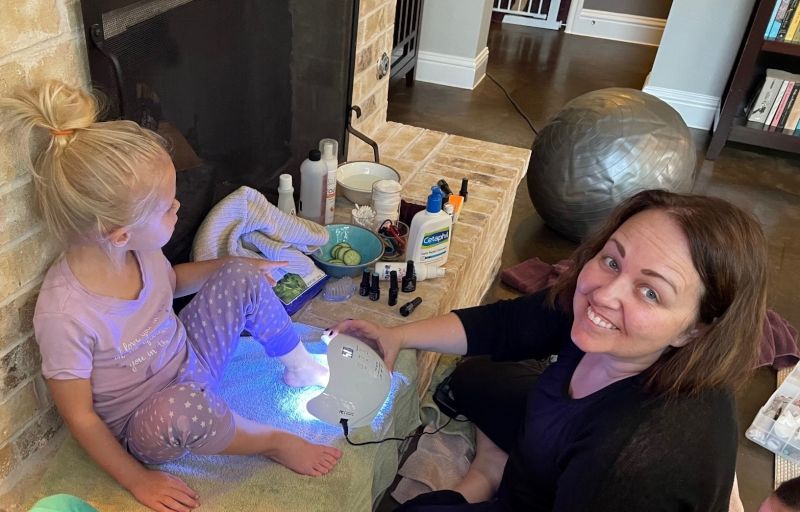 5 / 12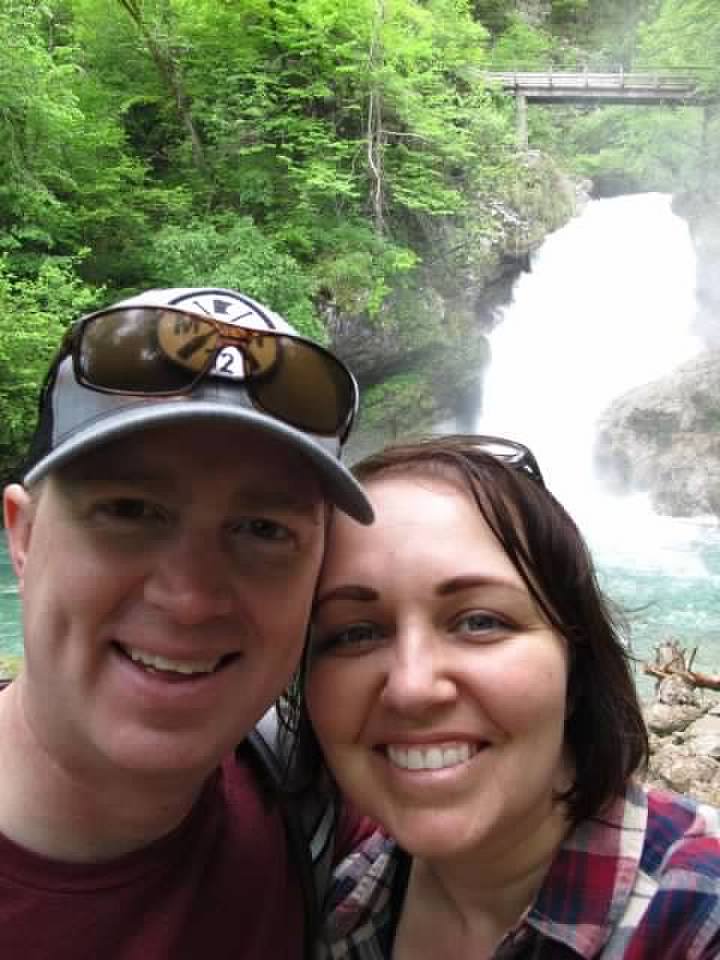 6 / 12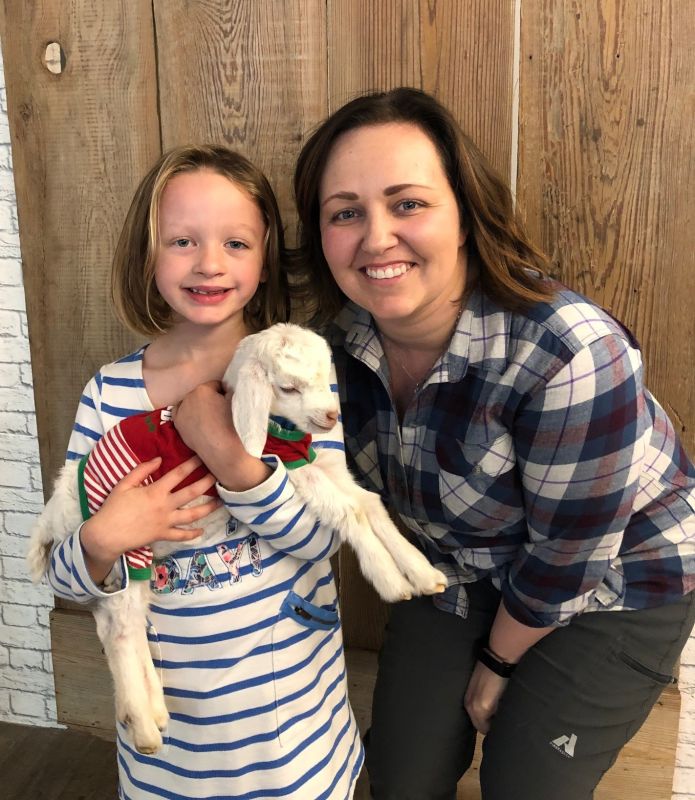 7 / 12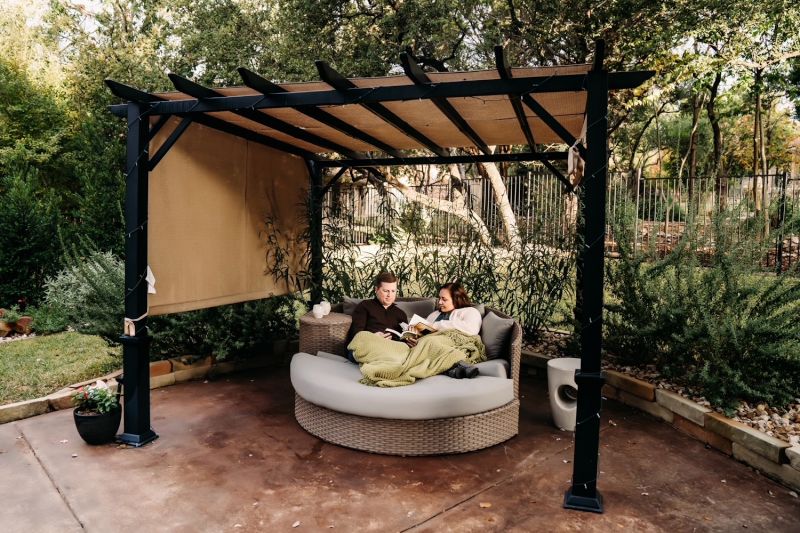 8 / 12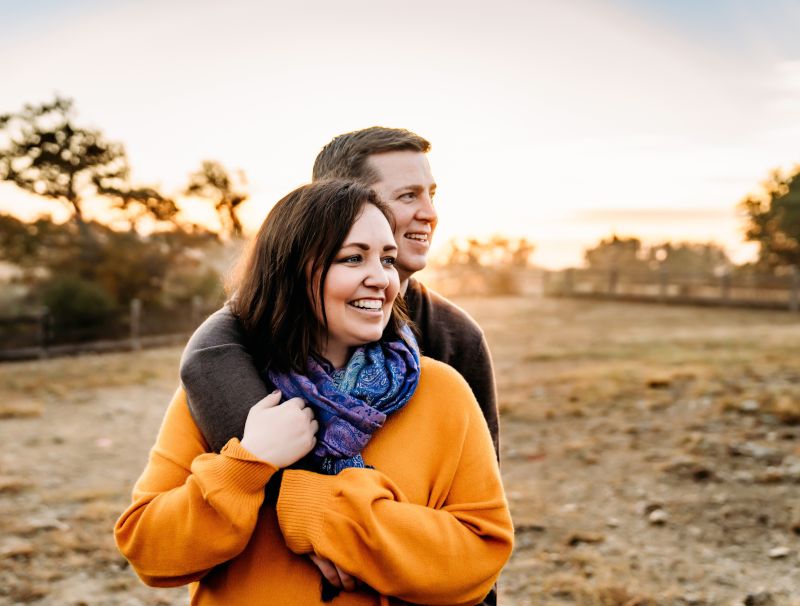 9 / 12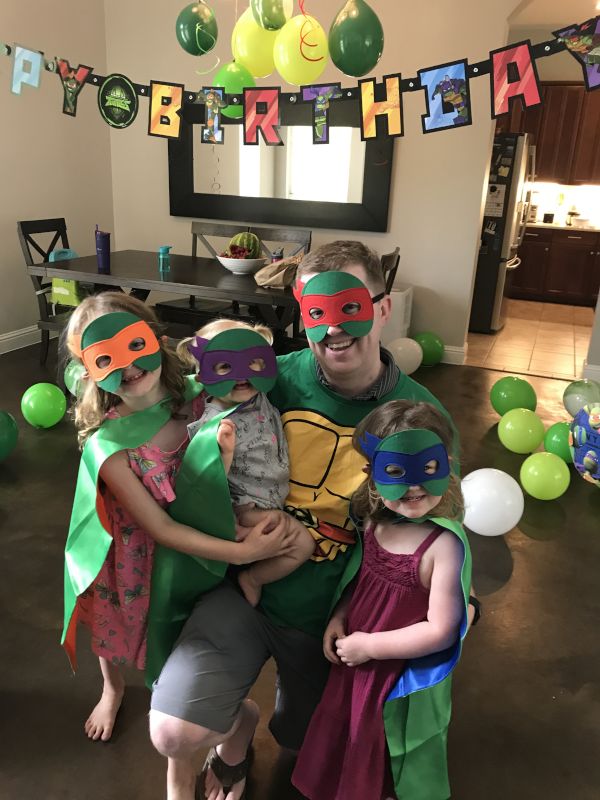 10 / 12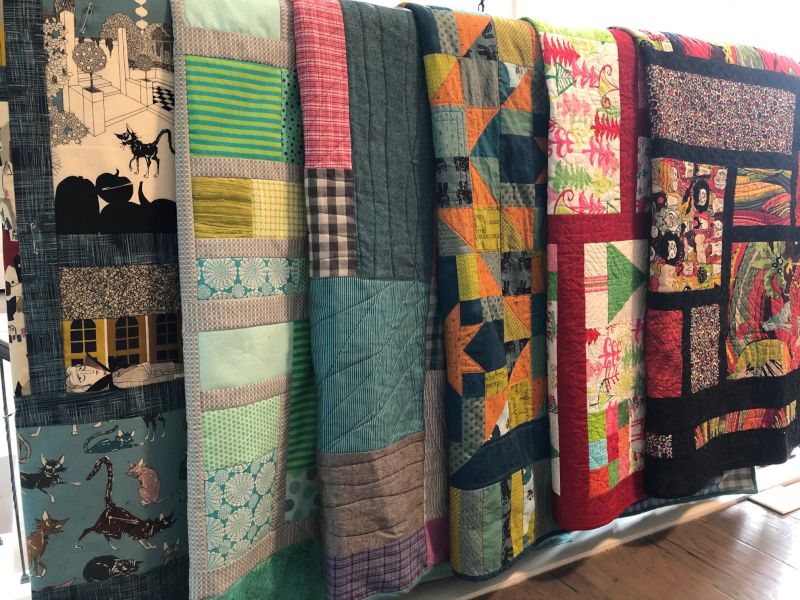 11 / 12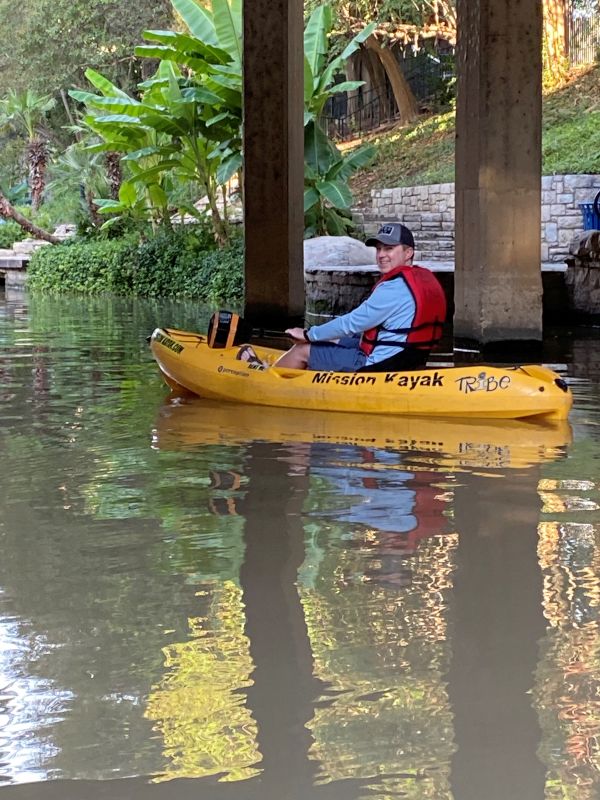 12 / 12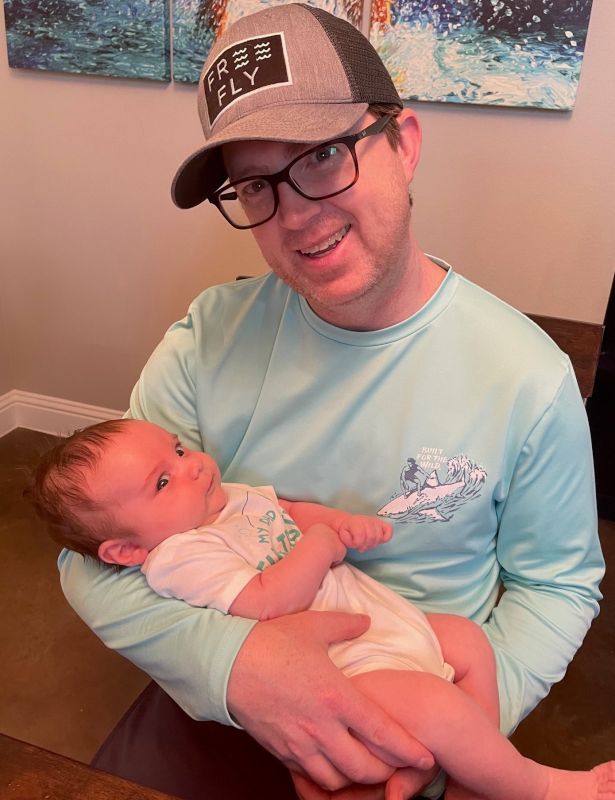 ❮
❯
Our House and Neighborhood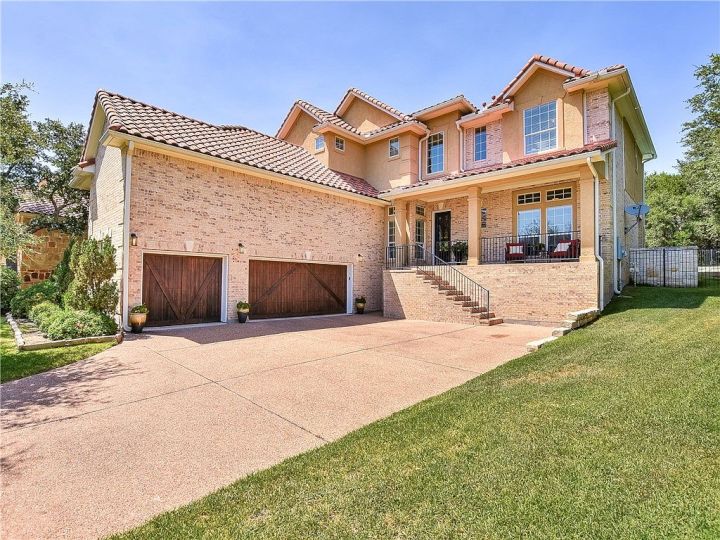 We live in a suburb of a large city in Texas. It's a quiet community with a lot of families and outdoor activities. Our house is located in a cul-de-sac with a lot of young families, adjacent to a park. The neighborhood kids set up a basketball hoop for evening and weekend games. There are rustic hiking trails nearby so we can enjoy nature and get some exercise as a family. An annual tradition on our street is over-the-top Halloween lights and decorations to give the children a fun and memorable experience. Our community has regular farmer/artisan markets and live music for families to enjoy. We also have a great library!
Our home has four bedrooms, allowing our child to have a unique space to personalize as they grow. Our favorite places in the house are the living room, nursery and backyard. Our living room is bright and airy with a large, comfy couch. We spend a lot of time here in the evenings. When family visits, our living room is the congregation area for the kids, dogs and adults to play together. The nursery was designed for resting, reading and play. It has a cozy rocking chair and lots of books. It includes several items we grew up with and want to share. Our backyard has a good mix of grass, flowers/plants and places to lounge. It also has a pool for summertime fun and is the preferred hangout for our dogs.
Our Extended Families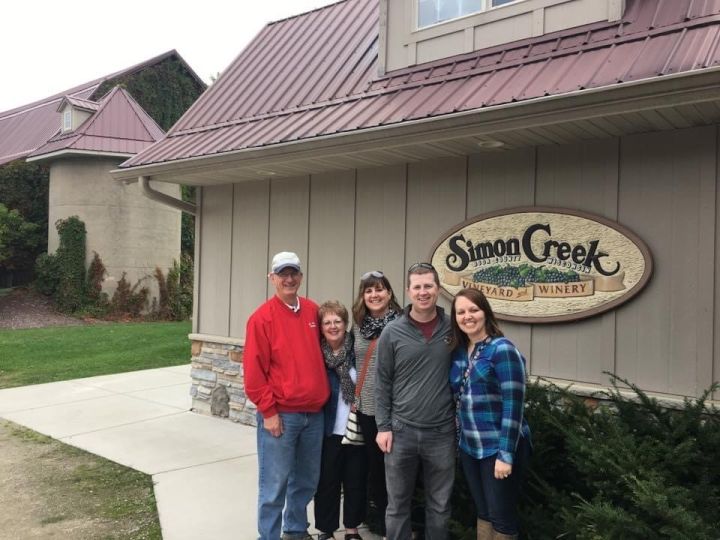 We enjoy spending time with our extended family. Since Andrew's parents and sister are a quick plane ride away, we visit each other several times a year. During our visits we play games, watch movies, tour local sites and spend time catching up on life. We plan a family vacation with them every year. It often involves a cabin and outdoor activities, but we've also taken vacations abroad together.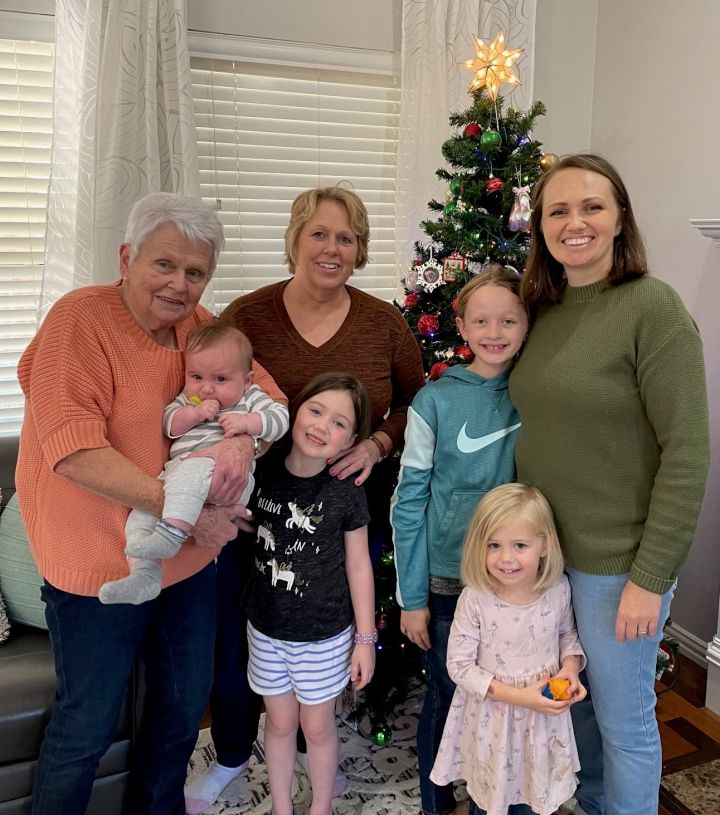 Both Andrew and Crystal's parents live near each other, so we can see both sides of the family during the same visit. Crystal's parents live on a lake and we appreciate visiting in the summer when we can kayak, fish and have a campfire.
We are able to spend time with Crystal's sister and her family regularly because they live within a few hours. Walks, bike rides and adventures to neighborhood parks are typical activities with our nieces and nephew. In the summer the kids enjoy hours of fun in our pool and like to try the unique flavors of our local ice cream shop.
We celebrate birthdays, Thanksgiving and Christmas with our families. Most often we travel to Crystal's sister's home or Andrew's parents' home and stay several days. We look forward to continuing those traditions with our child, as well as starting some of our own!
From Us to You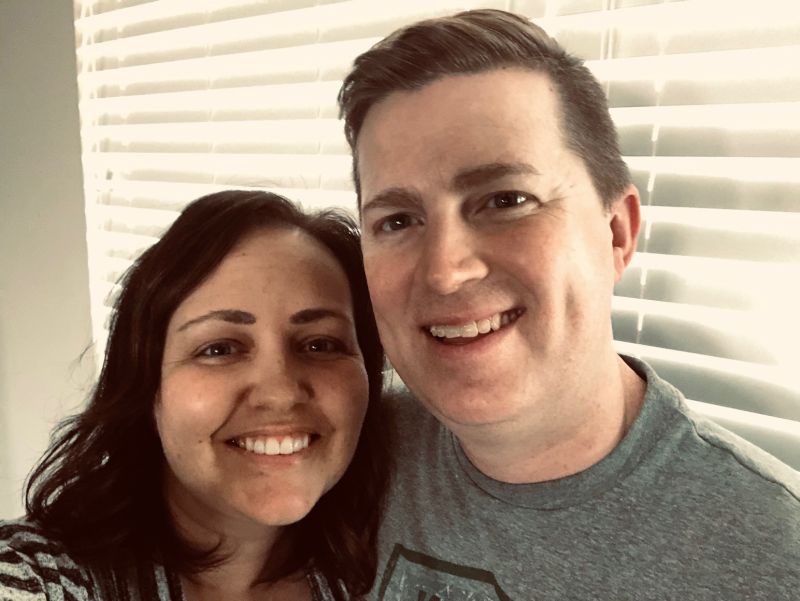 Thank you for taking the time to learn more about us. First, we want to acknowledge your bravery and the thoughtfulness you are giving this decision. We know your decision isn't easy, but your selfless love will not be forgotten and will be part of your child's story forever. We hope this letter provides better insight into our journey and a vision for how we will navigate the privilege of parenting.
A little bit about us. We have been married 11 years and have 2 wonderful dogs, Cleo & Raja. Both of our careers are focused in the accounting & finance industry which provides great stability for our family. As we grow our family, Crystal is considering a transition into a full-time stay-at-home mom. Whether this occurs or not, we will share the parenting responsibility and look forward to actively participating in our child's development. We specifically look forward to providing our child a wide range of educational experiences, including frequent visits to the local library, parks and cultural events put on by our local community.
While we always wanted children, we did not realize the journey to parenthood would be so difficult and require so much patience. Similar to many couples, we experienced losses along the way, but we have taken the time to grieve and reflect. Through our reflection we realized that we did not care about how we became parents, what mattered was becoming parents. As a result, we have spent the past couple years educating ourselves on the adoption process and discussing how we would blend an adoptive child into our family. We are so excited to CHOOSE adoption as the path to growing our family!
Our extended family is beyond excited that we have chosen adoption and everyone is ready to welcome a new child with unconditional love and attention. This will be the first grandchild on Andrew's side of the family, as a result his parents and sister are over the moon excited. Our nieces and nephew on Crystal's side cannot wait to be the big cousins and we know they will be great role models for our child. We look forward to creating wonderful memories with our child through family vacations, birthday parties and holiday celebrations.
As parents, we look forward to instilling the values of kindness, hard work, and gratitude. We will allow our child to explore their passions and will nurture their talents, whether it is in the arts, sciences, athletics or something else. We will provide self-confidence in our child, so they are able to share their personality and talents with those around them. Ultimately, we hope to raise a child that is as selfless as you.
You are such an important part of your child's story. We will be excited to share your child's journey through letters, photos, videos, and if interested personal visits. We will value retaining your connection to this child and will make intentional steps so it can be a healthy, long lasting and meaningful relationship.
Our promise to you is we will provide unconditional love and protection to your child and we will always be grateful for your sacrifice and choosing us.
With love and gratitude,
Andrew & Crystal
Favorites
Actor
Denzel Washington
Eddie Redmayne
Actress
Emma Stone
Sarah Paulson
Animal
Cheetah
Warthog (so ugly they are cute!)
Author
Dan Brown
Malcolm Gladwell
Book
The Da Vinci Code
How to Kill a Mockingbird
Candy Bar
Snickers
Almond Joy
Cartoon
Teenage Mutant Ninja Turtles
Teenage Mutant Ninja Turtles
Childhood Memory
Fishing with my dad
Weekends with Grandma
Childhood Toy
Legos
Pink teddy bear
Children's Book
Polar Express
James and the Giant Peach
Classic Movie
Field of Dreams
The Sound of Music
Day of Week
Saturday
Friday
Dessert
Key Lime Pie, yum!
Chocolate anything
Disney Movie
Lion King
The Little Mermaid
Dream Car
I am not into cars
Dream Job
Fishing Guide
Doggy daycare owner
Dream Vacation
Roadtrip in Chile
Driving adventure in Namibia
Family Activity
Roadtrips
Road trips
Flower / Plant
Daylily
Iris
Food
Tacos
Authentic Thai or Mexican
Form of Exercise
Biking
Walking/hiking
Fruit
Rasberries
Juicy cantaloupe
Game
Skip-Bo
13 Crowns (card game)
Hobby
Home projects and playing sports
Reading
Holiday
Christmas
Halloween
Holiday Song
Silent Night
O Holy Night
Holiday Tradition
Spending time with family and playing games
Spending time with family
Ice Cream
Mint Chocolate Chip
Anything with chocolate
Junk Food
Nachos
BBQ potato chips
Leisure Activity
Watching sports
Watching TV/movie
Magazine
National Geographic
No magazines
Memory with a Child
Swimming and playing in the pool with our nieces
Nieces staying at our place for the weekend
Memory with Spouse
Honeymoon in Australia & New Zealand
Our honeymoon to Australia and New Zealand
Movie
Lord of the Ring Series
Home Alone (guilty pleasure)
Movie Munchie
Mike & Ike
Popcorn and Reese's Pieces
Movie Quote
"You're killing me, Smalls" -The Sandlot
Not appropriate to include here
Musical
Sound of Music
Les Miserables
Musical Group
Bruno Mars
Artists - Missy Elliott & Adele
Nursery Rhyme
There was a farmer had a dog
Old Mac Donald Had a Farm (interactive)
Olympic Event
Track & Field
Gymnastics
Personal Hero
My grandfather
My Grandma
Poet
Edgar Allan Poe
William Shakespeare
Quality about my Spouse
Generosity
Kindness
Quote
"Tell me and I forget. Teach me and I remember. Involve me and I learn." -Benjamin Franklin
"When you reach the end of your rope, tie a knot in it and hang on." Franklin Delano Roosevelt
Restaurant
Authentic Mexican or Thai food
Any hole in the wall with authentic food
Sandwich
BLT
Bacon cheeseburger (it counts!)
Scripture
2 Corinthians 5:7 "For we walk by faith, not by sight"
Romans 3:23 "All have sinned and fall short of God's Glory"
Shopping Store
Best Buy
Target
Song
Mr. Brightside -The Killers
Make Me Feel by Janelle Monae
Sport to Play
Basketball
Bowling
Sport to Watch
Football
Tennis
Sports Star
Michael Jordan
Serena Williams
Sports Team
Minnesota Twins
Green Bay Packers
Subject in School
Math
Math
Superhero
Batman
Not into super heroes
Thing to Cook
Salmon on the grill
Pasta puttanesca
Time of Day
Morning
Morning
Tradition
Annual week with family at lake resort
Watching Home Alone with family during the holidays
TV Show
The Office
Last Week Tonight with John Oliver
TV Show Character
Rip Wheeler - Yellowstone
Walter White
Type of Music
A little of everything - Country, R&B, Alternative Rock
Pop, R&B
Vacation Spot
In the mountains or on a lake in the woods
Mountains
Video Game
Mario Kart
Super Nintendo Mario Brothers
Get in Touch
Provide more information, so American Adoptions can connect you with this family.
---