1-800-ADOPTION
Thank you for viewing our profile
If you would like to learn more about us, please call 1-800-ADOPTION (2367846), fill out the form at the bottom of our on-line profile page, or email us at bp_information@americanadoptions.com.
To revisit our on-line profile page and view our profile video at American Adoptions, simply use your mobile phone to scan the QR code on the right. We are looking forward to hearing from you!
Dan & Rachel
We hope this profile gives you a glimpse of who we are and the life we'd build as a family. Becoming parents is the opportunity of a lifetime, and we're nothing short of humbled that you're considering us. If you do choose us, know you're choosing to be a part of our family too. More than anything we're excited to create an amazing life for this child together.
About Us
Job
Automation Engineer
IT Communications
Education
Master's Degree in Accounting, CPA
Bachelor's Degree in Communication
Relationship
Legally Married
What It Means to Become Parents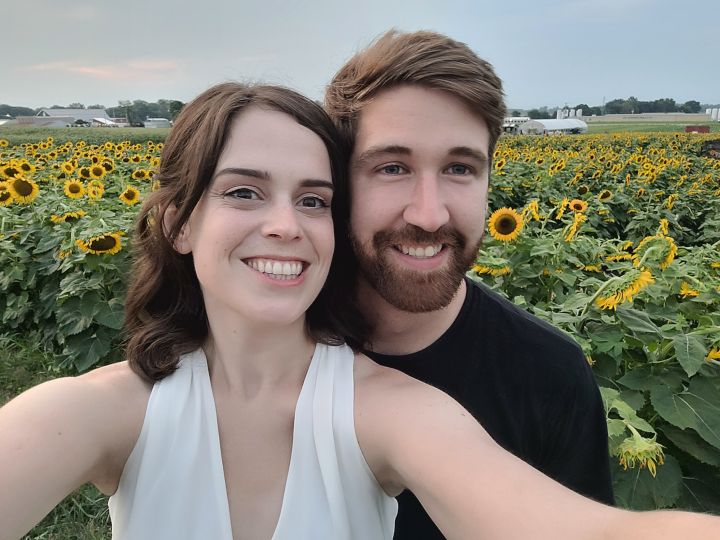 Childhood is so valuable and such an important time. Being a parent means creating a childhood that not only lays a foundation for a healthy, happy person but also creates memories they will cherish for their entire life.
We are excited about the opportunity to help shape a person with the best parts of ourselves. We look forward to helping a child come to understand the world and decide their place in it. We know this is not easy by any means, but we are always up for a challenge and know it'll be rewarding.
But more than anything we look forward to the opportunity to make magic. Each of us was lucky enough to experience magical moments of our own from Christmas morning treasure hunts to birthday parties themed around our favorite books. The chance to create these experiences for someone else and see the magic come alive is what being a parent means to us.
What Makes Us Unique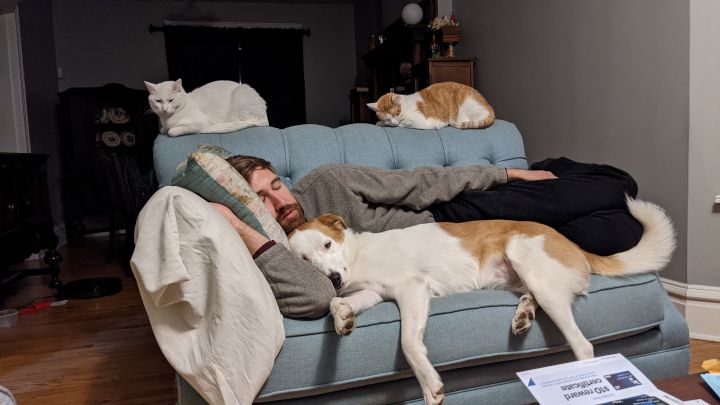 Stop by and you'll instantly notice what makes our home unique, it's filled with pets! We are huge animal lovers and have four pets—two dogs (Frieda and Fritz) and two cats (Frank and Finn). We both grew up with animals and know they'll always be a big part of our lives. Not only will we always have pets in our home, but we'll go out of our way to help an animal. Rachel has always had an especially soft spot for animals paired with a knack for finding animals in need. She's given a home to pets from friends who can't keep them, pulled kittens off the street, and most recently made a habitat for a frog who'd hitched a ride all the way from Florida on a Home Depot plant.
Not only do our pets share our home with us, but they also share our lives. Our dogs come with us to visit our parents and have presents under the tree on Christmas morning. The cats are sure to insert themselves into everything we do and don't leave a single cardboard box unexplored.
Animals will always play a major role in our lives and any child we raise will grow up with a respect for living things.
Cultural Diversity
Knowing that adoption was always part of our plan meant realizing that having a child of a different race was a possibility we could plan for. Because of that, we prioritized diversity and built our life around where we'd meet all kinds of people.
We chose to live in one of the most diverse neighborhoods in our city. Not only are people of many different ethnicities and backgrounds represented in our community, but many of the families around us are blended. On our block alone, you'll find families of different ethnic backgrounds, sexual orientations, and gender identities.
But a child needs more than to simply see others who look like them. That's why we've already put time into identifying resources, like barbershops, community centers, and cultural events for us to share with the child who joins our family—regardless of their cultural background. This is not just important for helping a child feel connected with their heritage, but also for raising any child to empathize and respect different cultures. If chosen to become the parents of a child of a different ethnic group, we would also seek out families with similar makeups, so that our child has peers who can relate to them and so we can learn from other families as well.
We have no doubt that any child will be embraced with open arms by our families. Both of our extended families have been touched by adoption or have family members of different races. We know that any child joining our family, regardless of race, would be instantly accepted, loved, and embraced.
Photos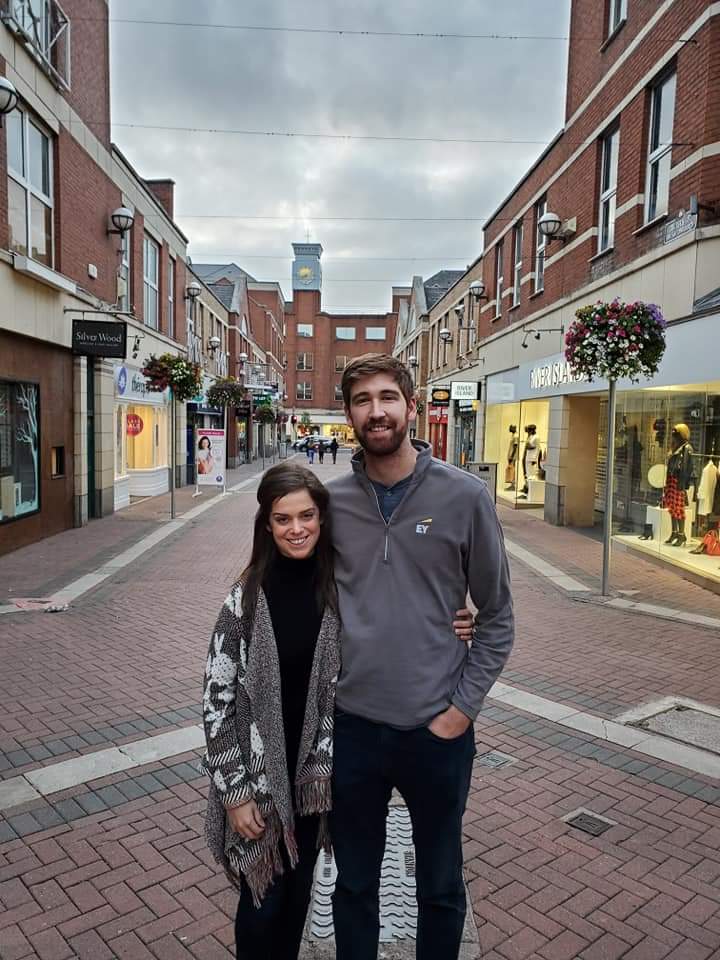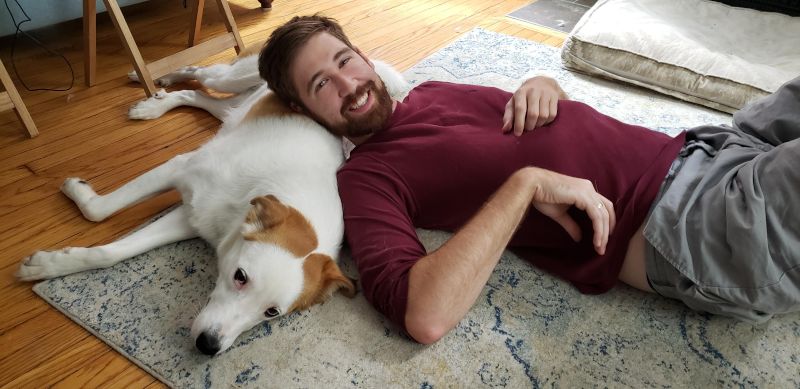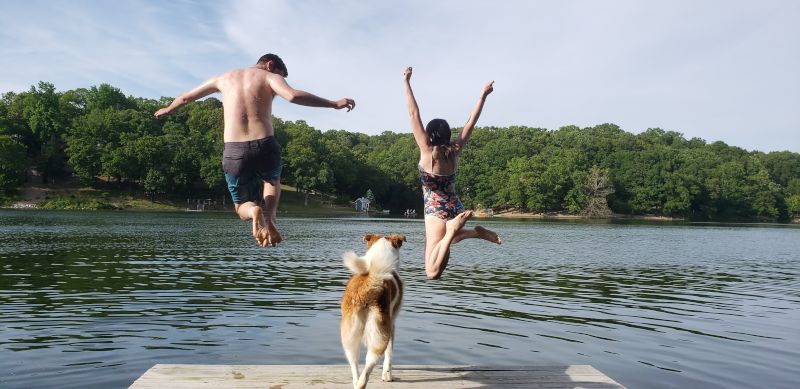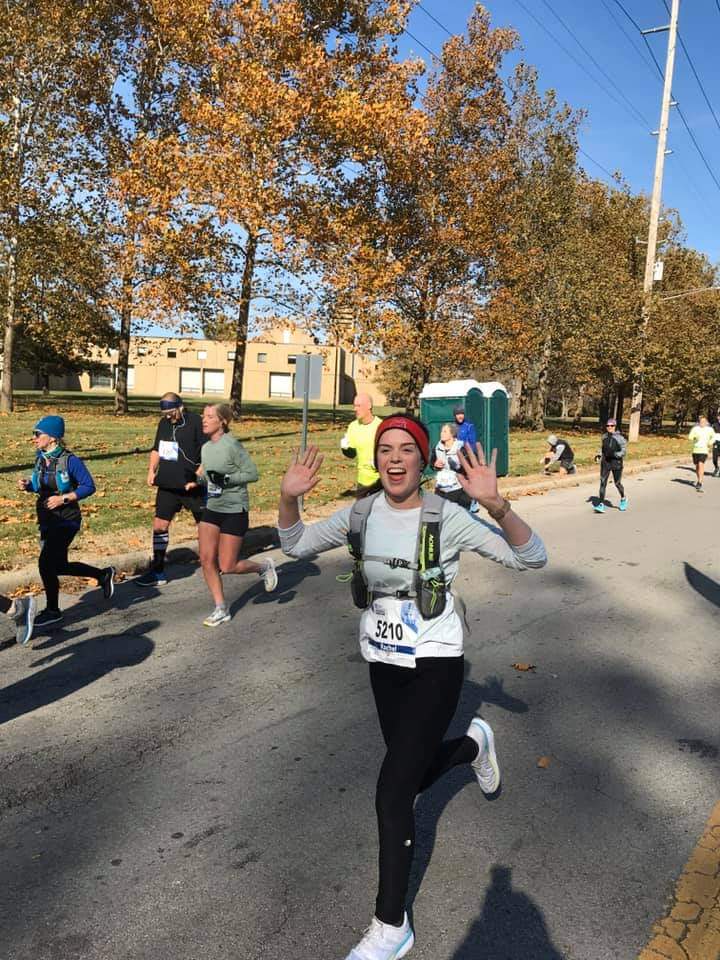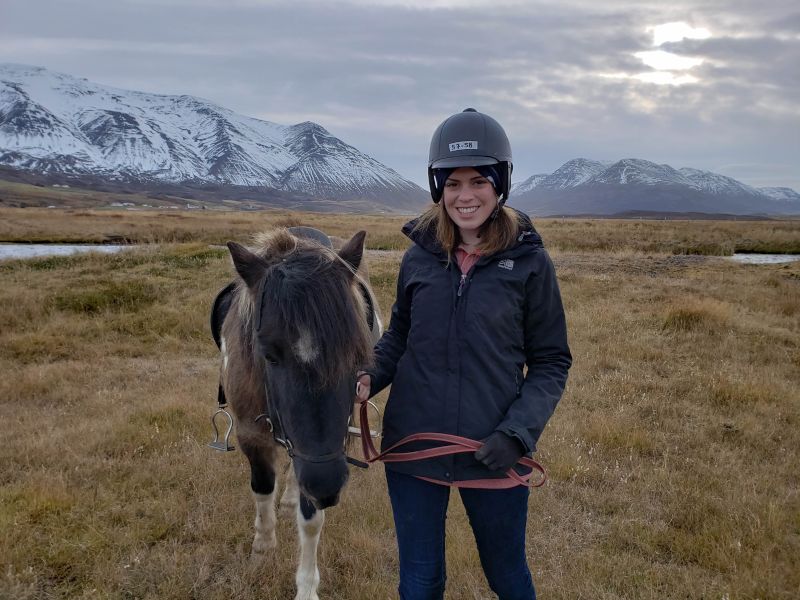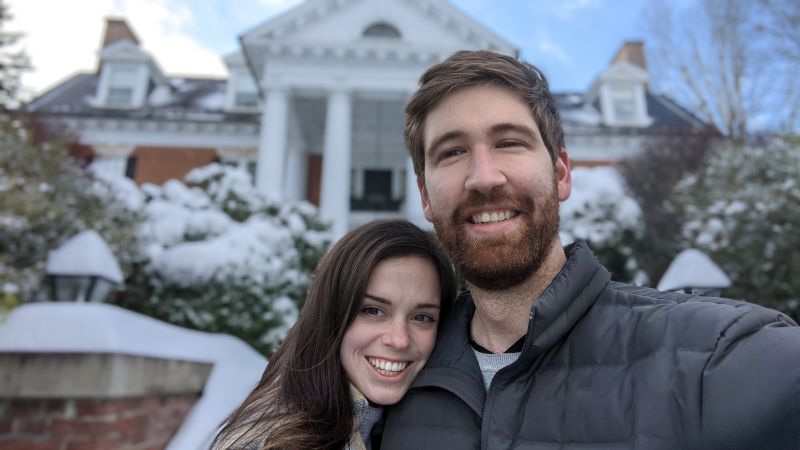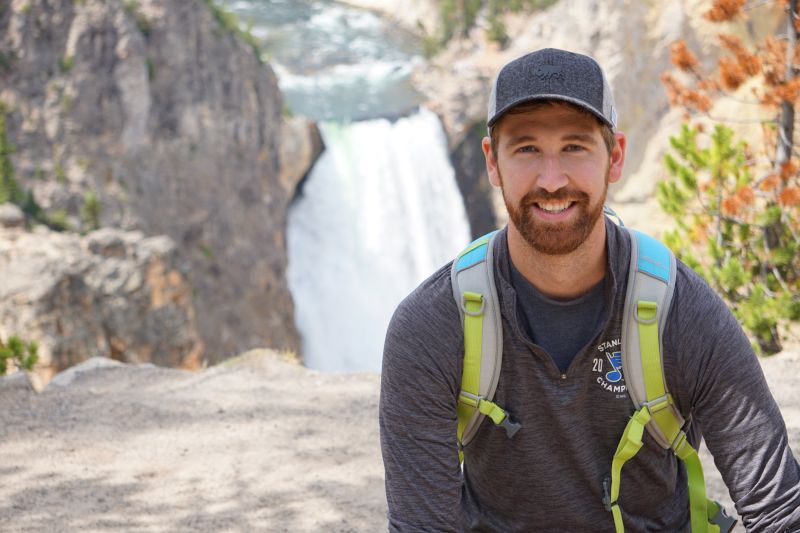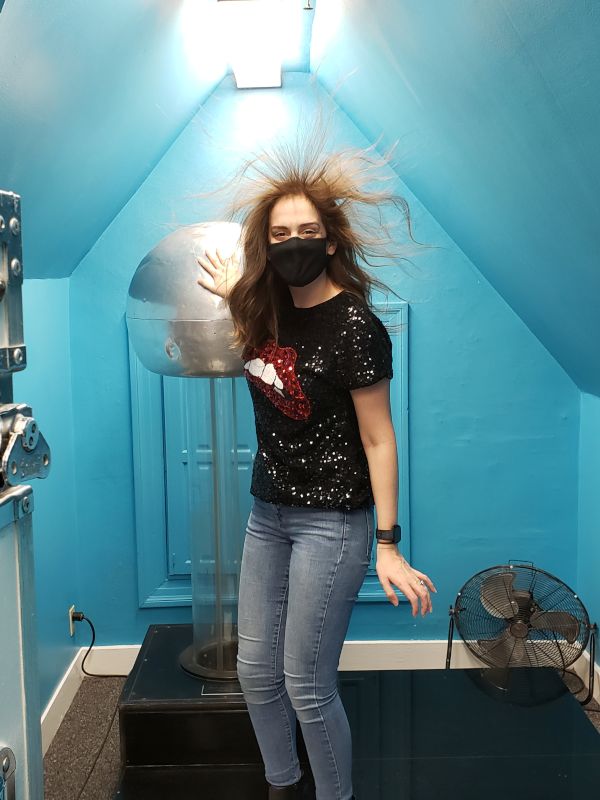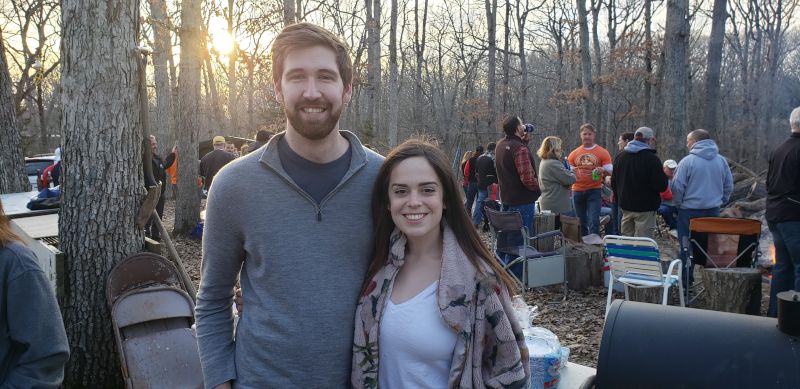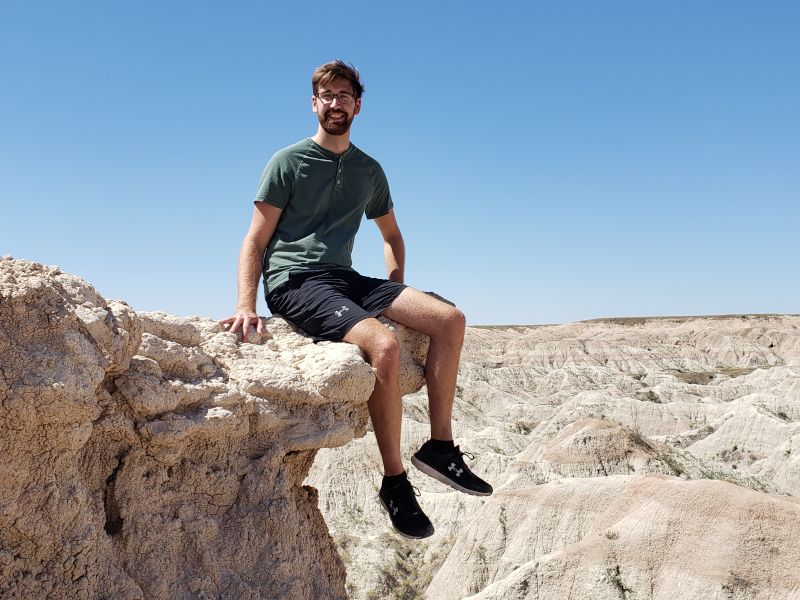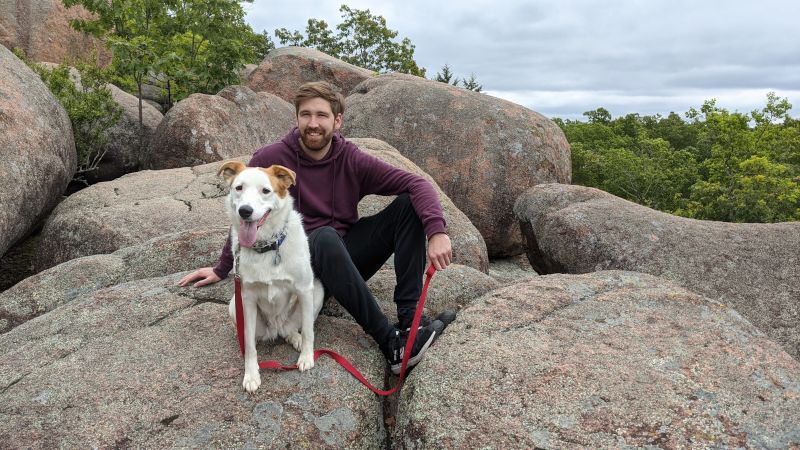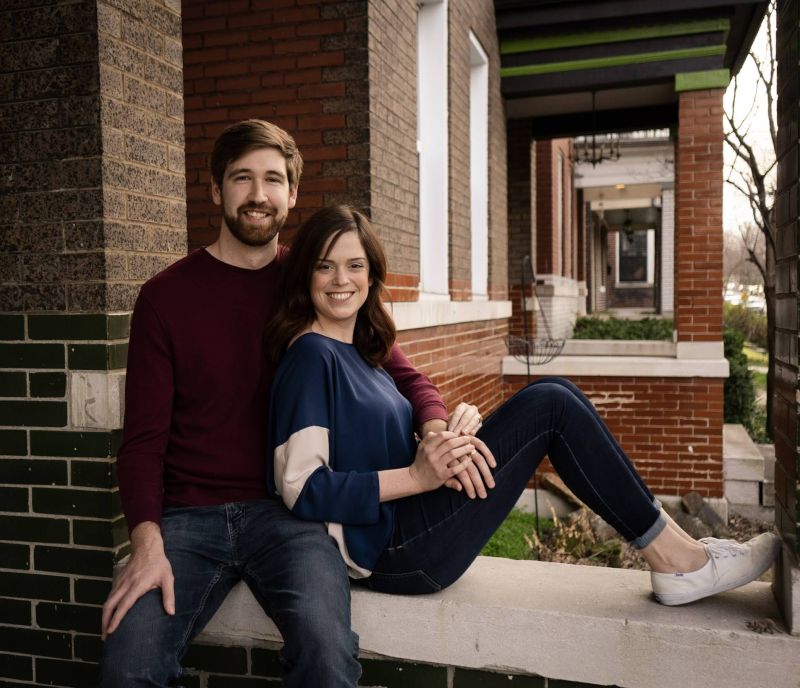 ×
1 / 12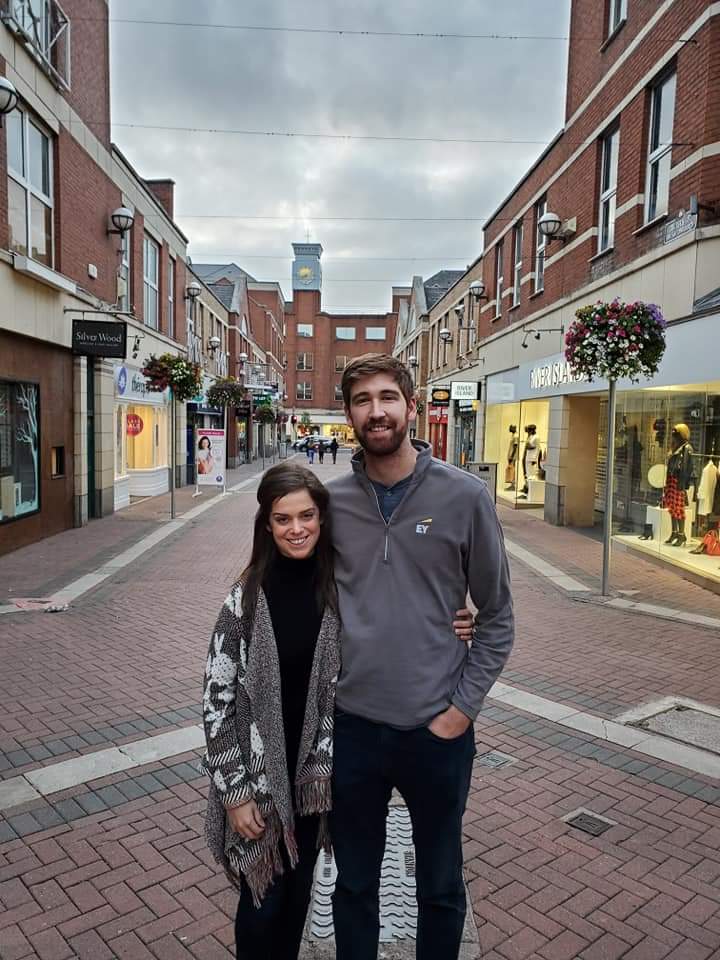 2 / 12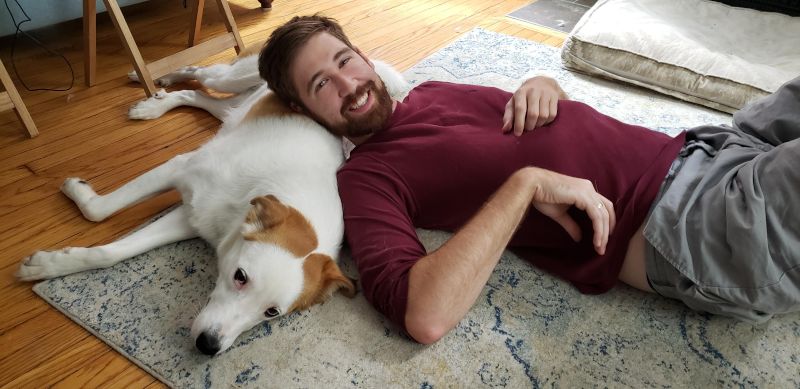 3 / 12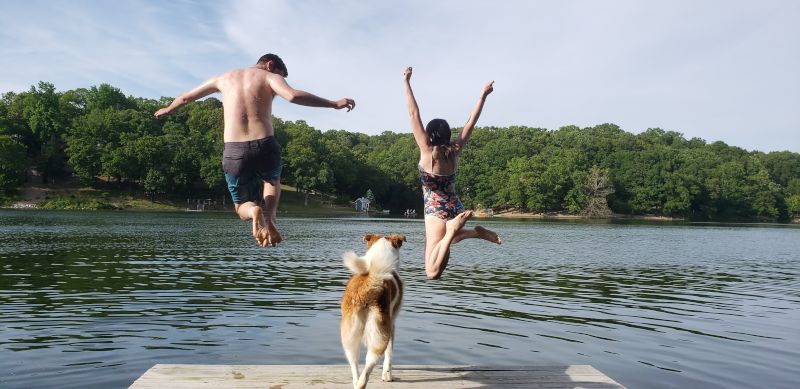 4 / 12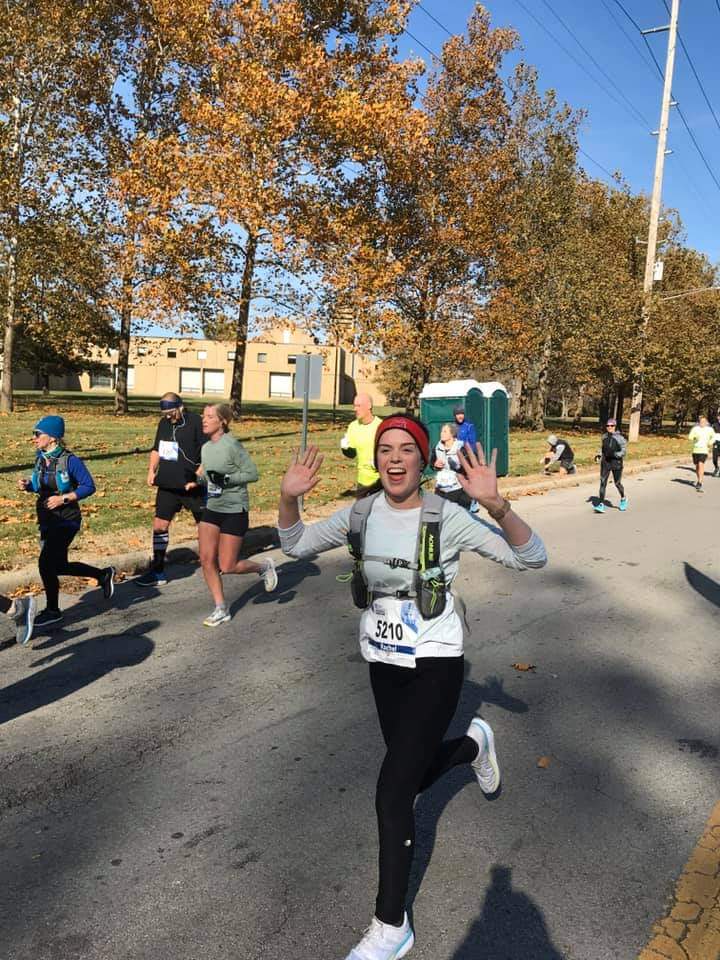 5 / 12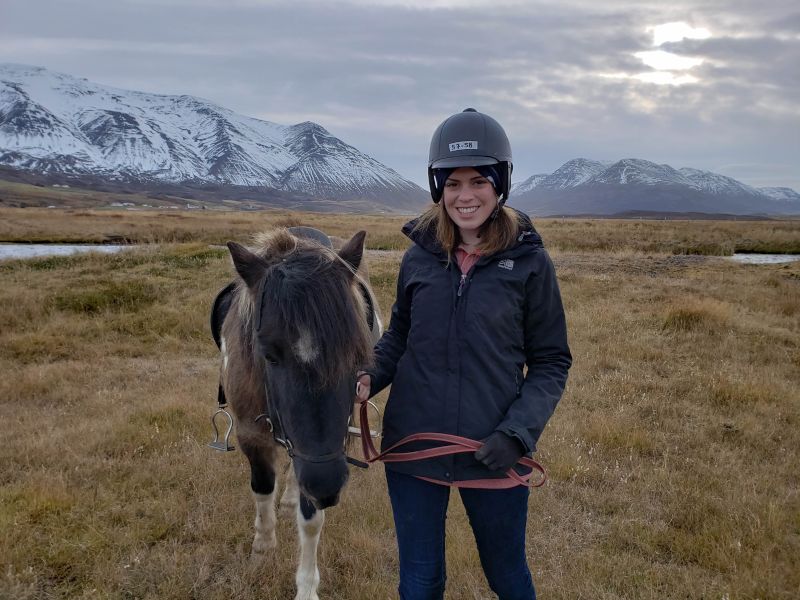 6 / 12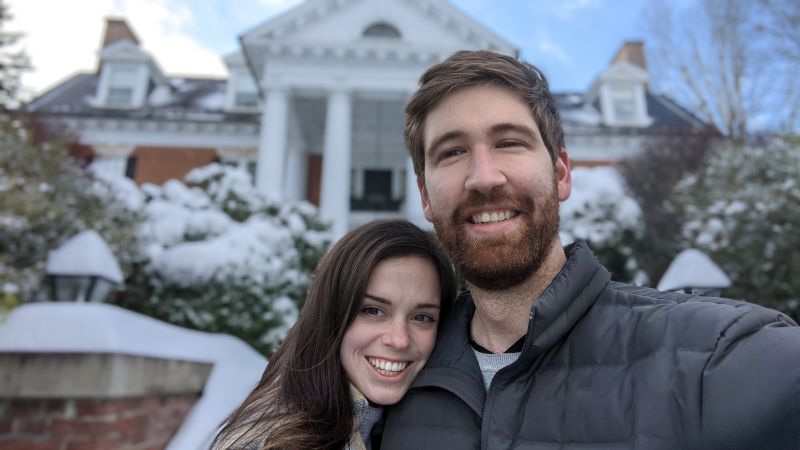 7 / 12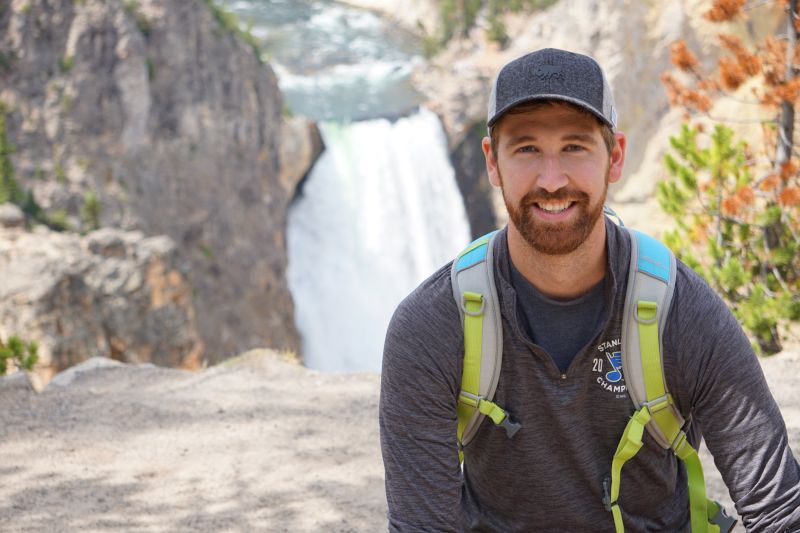 8 / 12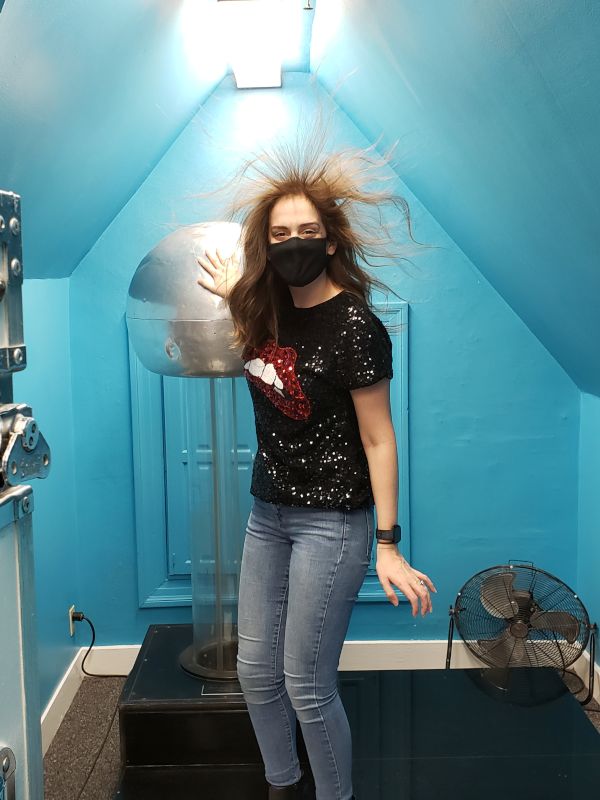 9 / 12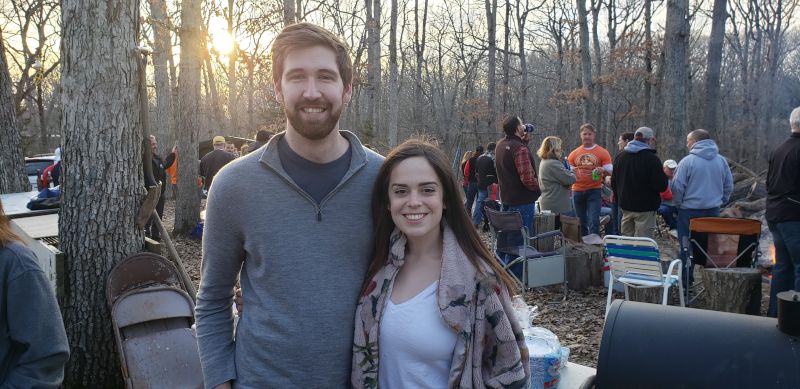 10 / 12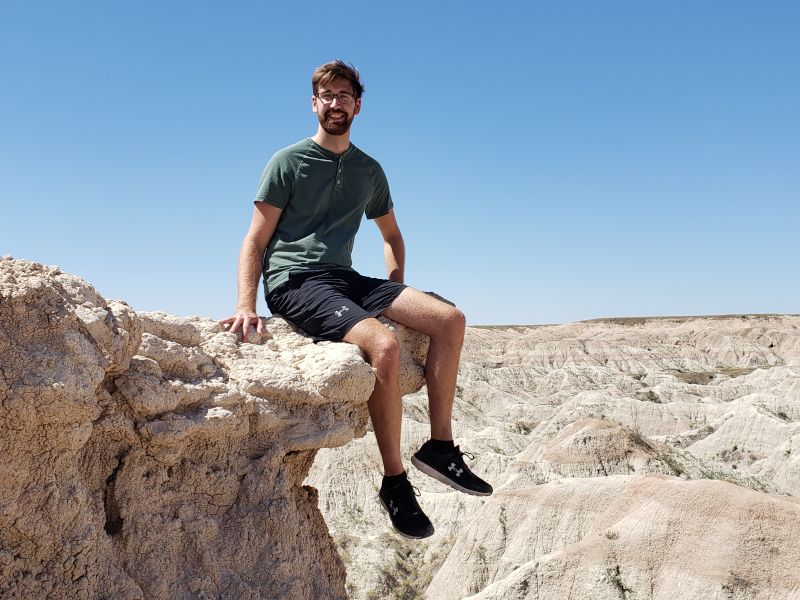 11 / 12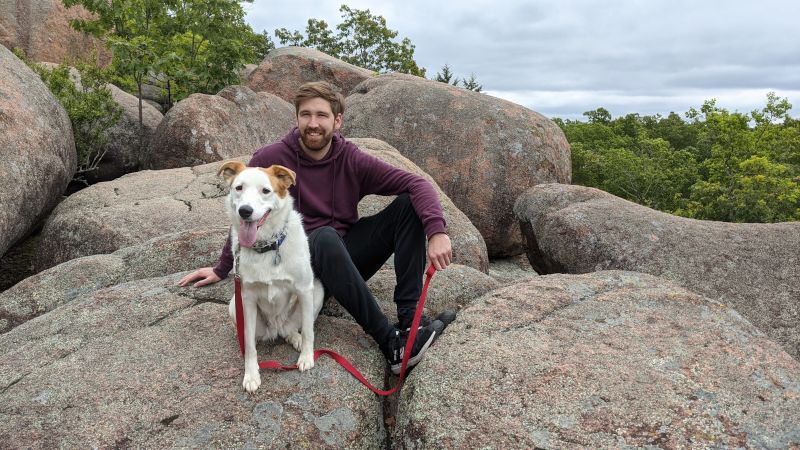 12 / 12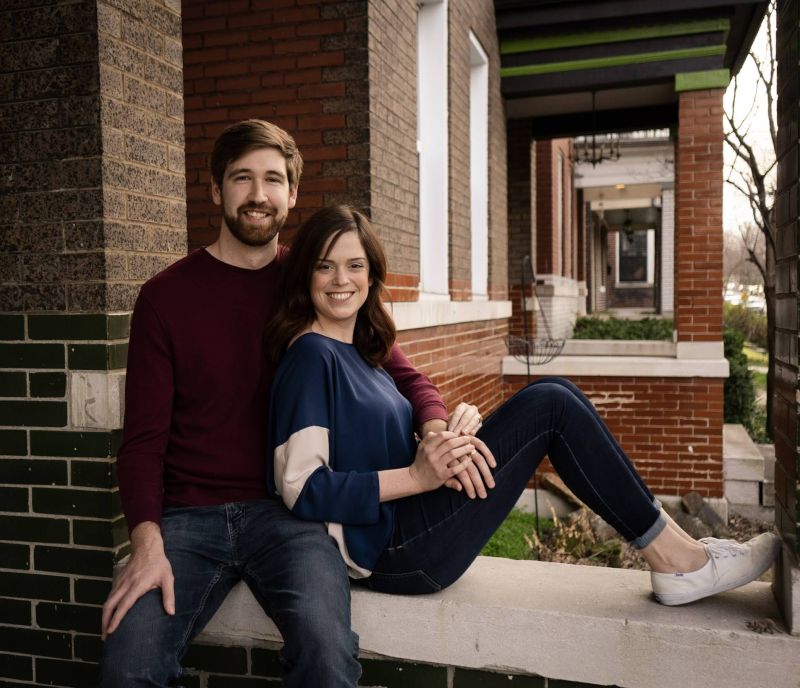 ❮
❯
Our House and Neighborhood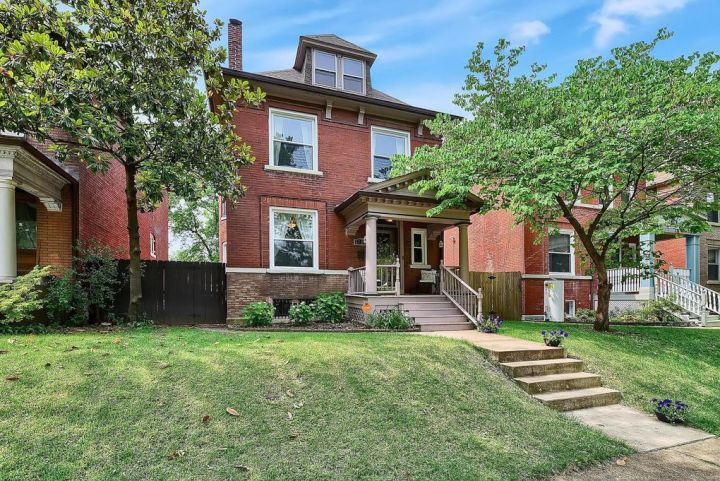 We live in the neighborhood we wish we'd grown up in. A beautiful urban park sits just two blocks from our home. Less than a block away, there's a business district with restaurants, shops, and ice cream parlors. Get on a bike, and you can see a world-class botanical garden and another city park filled with a zoo and museums.
But the best amenity around is the number of kids and families nearby. On any given day, a group of kids is playing on our block. We look forward to providing a childhood full of bike adventures in the park and exploring the neighborhood and park with friends.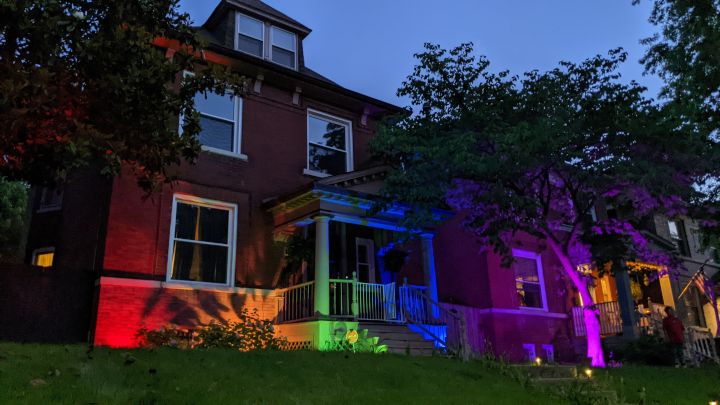 Our favorite part of our neighborhood is that no matter where you go, whether it's the farmer's market on a Saturday morning or no further than your own front porch, you're bound to see a familiar face who stops to say hello.
Our house is like another member of our family. We spend a lot of our free time improving and working on it. We've redone the backyard to make it an extension of our living space and added an entirely new room for a future nursery. We also have a small third story that can grow with any children from a fun playroom to a cool teenage hangout.
Our Extended Families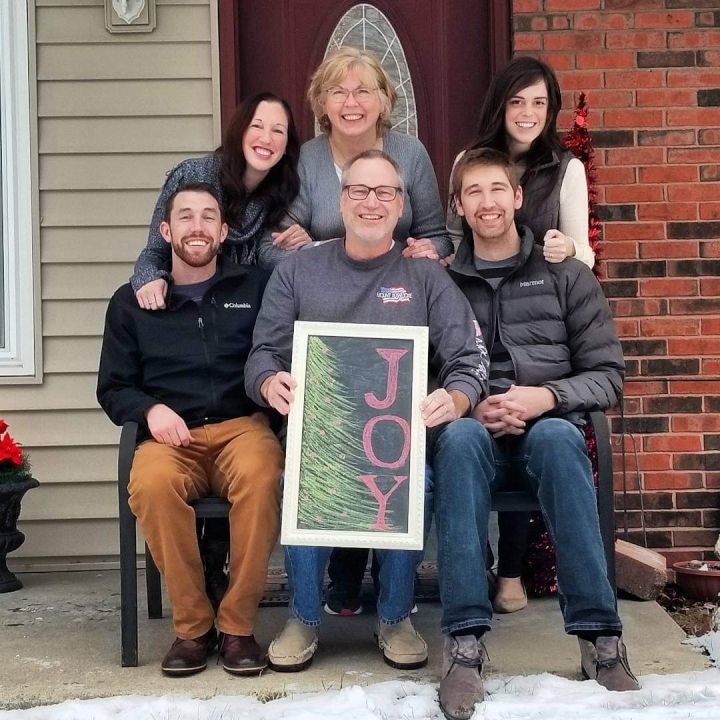 Family is a huge part of our lives. We're close with both our parents, who each live nearby. We see at least one set of parents each week and all come together as one, big family for holidays, celebrations, or even just Sunday dinner. This would be the first grandchild for both of our parents, and we know they're thrilled at the thought of being grandparents and will be another support system for any child in our family.
We're also close with our siblings and are the babies of our families. Rachel's sister lives in town and we see her often. We enjoy going to events at the museums, botanical garden, and zoo. Dan's siblings live out of town but we see them at least once each year, whether that's making a trip to them, or them coming home.
Rachel is one of 12 grandchildren and grew up with her cousins as bonus siblings. We see them about once a month, but holidays are truly special with Rachel's family. No Christmas would be complete without all 30-plus members of the family crowding into her grandparents' living room to watch the kids sort and open a mountain of gifts.
Dan's family is just as big and tight-knit. They live in a nearby state and we go out to visit for the annual family reunion picnic each summer, where we enjoy catching up with family, seeing the newest additions to Dan's cousins' families, and enjoying tractor rides through the family farm.
From Us to You
Hello there,
You don't know us yet, but you've been on our minds for years. Since Rachel learned she couldn't carry kids at only 12 years old, you've been a part of our lives. We've thought about who you are, the challenges you might face and the incredibly heartbreaking, selfless choice you would come to make. We've wondered if you were safe and happy. We've sent positive energy that we sincerely hope has touched your life.
Even though we haven't met, if you've made it this far in our profile, we believe we might share a few core values.
If you're like us, you value family and the importance of home. To us, these walk hand and hand. Growing up, we each lived in only one house before we left for college and want to give another child that experience. But home means more than just a physical space. Even now, home is the place we feel safest, where we can be our truest selves and where our best memories are made. What makes a home is the people who live there and our family is what makes our home possible. Family means always having a lifeline and that no matter the situation, you have someone ready to help. This stretches far beyond just the two of us. If you choose us, the child you're carrying isn't just getting two parents, but a small army of family ready to step up to champion for and love this child as if it was their own.
You may also be future-focused and not one to settle for where you are. We are always striving to grow and improve ourselves, and suspect you might be too. That same value, paired with opportunity, is what we can pass down to any child that joins our family. Rachel plans to be a stay-at-home parent to focus on the child's development in their first years. Through exploring our neighborhood, educational outings and experiencing the world around us as a family, we want to show the child we're lucky enough to raise how big the world is, to develop their curiosity and the desire to learn. Our hope is this child will grow up confident in their ability to navigate this world.
And finally, if you're like us, you embrace the joy in life. We could talk a lot about the grand adventures we have planned and big moments we hope to share as a family, but our favorite kind of joy is found in our daily lives. Whether it's making up silly songs to serenade our pets with, dancing through the house with the dogs, or lazy weekend mornings making a big breakfast to eat in our pajamas, these small moments of joy are what make our lives whole and what we most look forward to sharing with a child.
But these are all just guesses. The truth is, we don't know you, your story, and can't even begin to imagine what you're feeling and experiencing right now. But we'd like to try. Know that in choosing us, you're choosing to be a part of our family, in whatever way you feel comfortable - whether that's through sharing photos and letters, video calls or in-person visits. You will always be a part of our and this child's life. There's no way you couldn't be, because you're already very much a part of ours.
We look forward to getting to know you and how we can come together to make an amazing life for the child you're carrying.
Thank you so much for your time and consideration.
Dan & Rachel
Favorites
Actress
Anna Kendrick
Catherine O'Hara
Author
Stephen King
Tana French
Book
The Belgariad Series
The Hobbit
Candy Bar
Hershey Milk Chocolate
KitKat
Cartoon
The Dragon Prince
Pokemon
Childhood Memory
Winning State Championship for Volleyball
We had a big yard with lots of trees growing up. Every fall, my dad would rake the leaves into mazes for my sister and I to run.
Childhood Toy
Dinosaurs
Toy horses
Children's Book
The Ultimate Dinosaur Book
Hank the Cowdog
Classic Movie
Muppet Christmas Carol
Clue
Day of Week
Saturday
Saturday
Dessert
Chocolate Cake
Any!
Disney Movie
Mulan (Animated Version)
Robin Hood
Dream Car
1968 Mustang
Mini Cooper
Dream Vacation
Island hopping in the Mediterranean
Safari
Family Activity
Christmas Morning
Game nights
Flower / Plant
Oak Tree
Pink lady
Food
Chinese Food - Sesame Chicken
Christmas Beef my grandma makes and Sauerbraten
Form of Exercise
Biking
Running
Holiday
Christmas
Christmas
Holiday Song
Carol of the Bells
God Rest Ye Merry Gentleman by the Barenaked Ladies
Holiday Tradition
We just started a tradition of getting a real tree each year
Playing games together
Ice Cream
Moose tracks
S'mores
Junk Food
Mesquite BBQ Kettle Chips
Cookies
Leisure Activity
Streaming Netflix, Hulu, etc
Walking/hiking, reading and watching TV
Memory with a Child
I helped run a volleyball clinic and it was pretty cool to watch the kids progress throughout the weeks
Babysitting my younger cousins growing up, we always had adventures, played make believe and made up stories
Memory with Spouse
I like a lot of the little moments with Rachel. I really love going out to our coffee shop over the weekend and just catching up after a hectic week
Dan insisting we wake up at 4 am and drive an 8-hour round trip to see a site that he knew I wanted to see on vacation, but wouldn't have asked to go to.
Movie
School of Rock
Lord of the Rings
Movie Munchie
Cool Mints
Cookie dough bites
Movie Quote
I see Dead People
"Even darkness must pass. A new day will come. And when the sun shines it will shine out the clearer. Those were the stories that stayed with you, that meant something, even if you were too small to understand why"
Musical
Hamilton
Phantom of the Opera
Musical Group
Modest Mouse
System of a Down
Nursery Rhyme
Twinkle Twinkle Little Star
Hickory Dickory Dock
Olympic Event
100M Sprint
Drassage
Personal Hero
Parents
Dan's mom
Quality about my Spouse
She is very fun
Intelligence/Confidence
Quote
"Don't Go down that road, or was it the other road?" - South Park
If life were predictable it would cease to be life, and be without flavor. -Eleanor Roosevelt
Restaurant
Favorite Chain - Steak and Shake, Local Place is Layla's Burgers
Sushi because it always take a while so you get to enjoy talking with who you're eating with
Shopping Store
American Tall
Marshall's
Song
Dreaming of You - The Coral
Question!
Sport to Play
Volleyball
Volleyball
Sport to Watch
Basketball
Hockey
Sports Star
Gannis Antetokounmpo
Albert Pujols
Subject in School
Math
History
Superhero
Spiderman
Black Widow
Thing to Cook
Stir Fry
Tiki Masala
Tradition
Sauerbraten for Thanksgiving
Taking an annual vacation with Dan and our extended families
TV Show
Parks and Recreation
30 Rock
TV Show Character
Andy Dwyer
Liz Lemon
Type of Music
Alternative Rock
Pop
Vacation Spot
Iceland
Mountains and Branson
Video Game
Horizon Zero Dawn
The Sims