1-800-ADOPTION
Thank you for viewing our profile
If you would like to learn more about us, please call 1-800-ADOPTION (2367846), fill out the form at the bottom of our on-line profile page, or email us at bp_information@americanadoptions.com.
To revisit our on-line profile page and view our profile video at American Adoptions, simply use your mobile phone to scan the QR code on the right. We are looking forward to hearing from you!
John & Liza
Thank you for taking the time to learn about us and for considering us to be the parents of your child. We will unconditionally love your child, celebrate them, laugh with them, and listen to them. We will keep them safe, hold them up, and support them. We will work hard to raise them to be kind, strong, joyful, and curious. We would be honored to go on this journey with you.
About Us
Job
Software Architect
Marketing Manager
Education
Bachelor's Degree
Some College - Studied Business
Relationship
Legally Married
What Makes Us Unique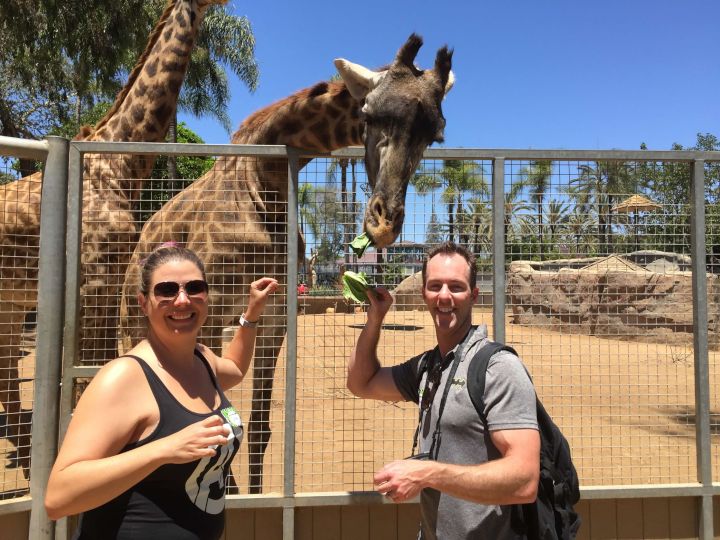 We jump at any opportunity to interact with animals. At a local animal park, we have held sloths, pet kangaroos, fed giraffes and capybaras (dog sized gerbils!), and had pygmy otters climb all over us. We love that we have an incredible zoo, a drive-thru safari, sea turtle sanctuary, wildlife park, a manatee observation area, and coral reefs for snorkeling close to our house. We cannot wait to introduce your child to all of nature's magical creatures!
We both have a background in theater, improvisational comedy, and music. We read books aloud together acting out scenes. Some nights we will sing along to a musical (such as Hamilton) or a Disney movie. Other times we rock out to the Rock Band video game. We are always looking for the humor, the delight, and the potentially silly.
We also love to attend Comic Cons (conventions where we can express our love for various fandoms and fictional characters and stories in movies, TV shows, novels, comic books). We enjoy these events because it gives an opportunity to see and meet other people who share our interests and hobbies, and it gives us the occasion to show off our creativity with our cosplays (costumes). We have always enjoyed seeing families at these events, especially ones who all dress up as characters from the same show that they watch together.
Qualities We Love, Admire and Respect in Each Other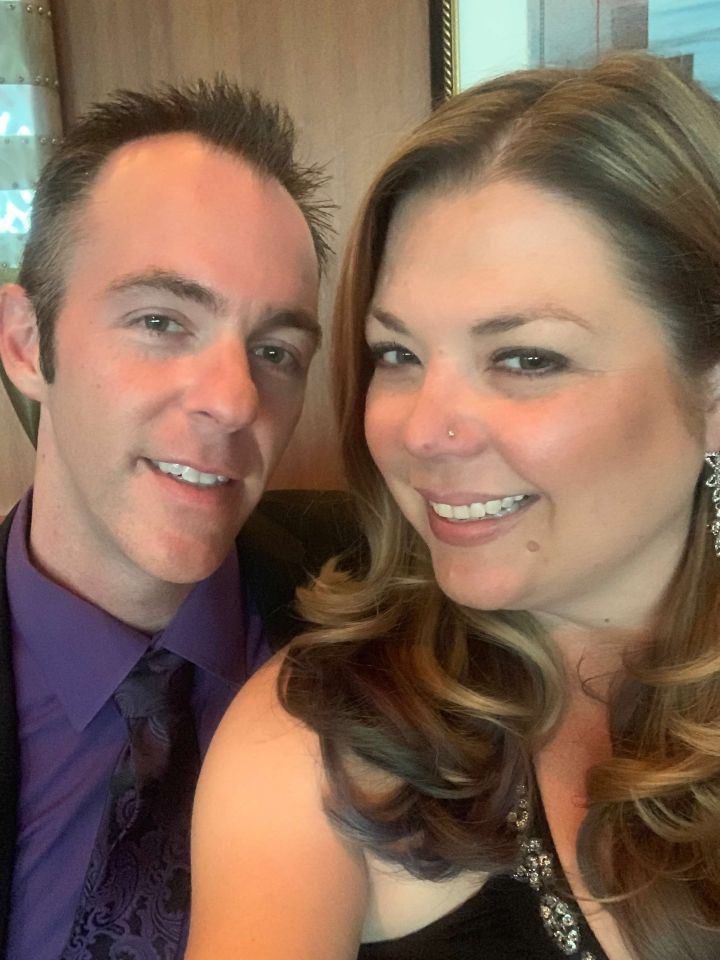 John About Liza: Liza is somehow simultaneously the most adult and most kid person I've ever met. She takes care of business. At both work and home, she is the one that plans and often executes the thing that needs to get done that no one else knows to do. She is the most adult in any room.
At the exact same time, she has more childlike enthusiasm, energy, creativity, joy, wonder, and passion than anyone I've ever met. When the work is done and it is time to get silly, she is the silliest. Her eyes sparkle with a radiance and energy that is beautiful and breathtaking. When it is time for the fun, she is the one who brings the fun to any situation.
Liza About John: John can literally turn any frown upside down. His easy-going personality and natural gift of humor brings lightness and joy to a room.
His natural tendency to want to teach, to share knowledge, helps create an environment of trust and openness, and his passion for subjects he loves brings out the enthusiasm in others. Whether it's in the workplace or a family gathering, Johns is the one with whom you want to share your ideas and brainstorm possibilities.
What It Means to Become Parents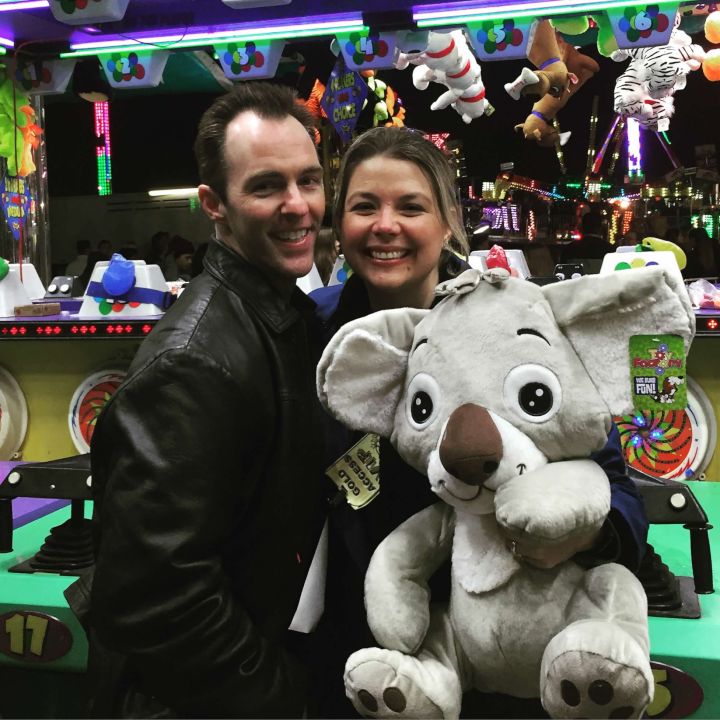 For us, love is the most important thing in the world and the most important love is the love that is freely and openly given. Becoming a parent is the greatest opportunity to love and to find purpose in that love.
We cannot wait to read stories at bedtime, drive for school pickup, and help with class projects. We are looking forward to going to the zoo and having an "excuse" to watch cartoons and play with toys.
Liza wants to create things with a child; to help make favorite foods, art projects and make up silly songs.
John dreams of seeing the look on a child's face when taking them to Disney World for the first time, and that special moment at the end of a long day when they fall asleep in his arms, head resting on his shoulder, as he carries them out of the park to go home.
We consider our parenting job to have two parts. The first part of the job is giving them a magical childhood that acts as a foundation of love and happiness for the rest of their lives. The second part of the job is preparing them for the trials of life so that they can go out into the world with the tools necessary to find purpose, love, fulfillment, and peace.
Photos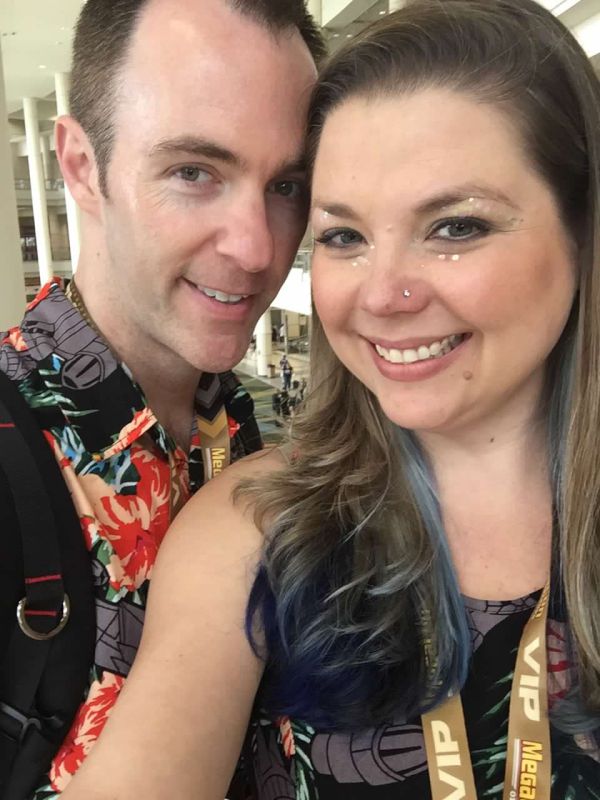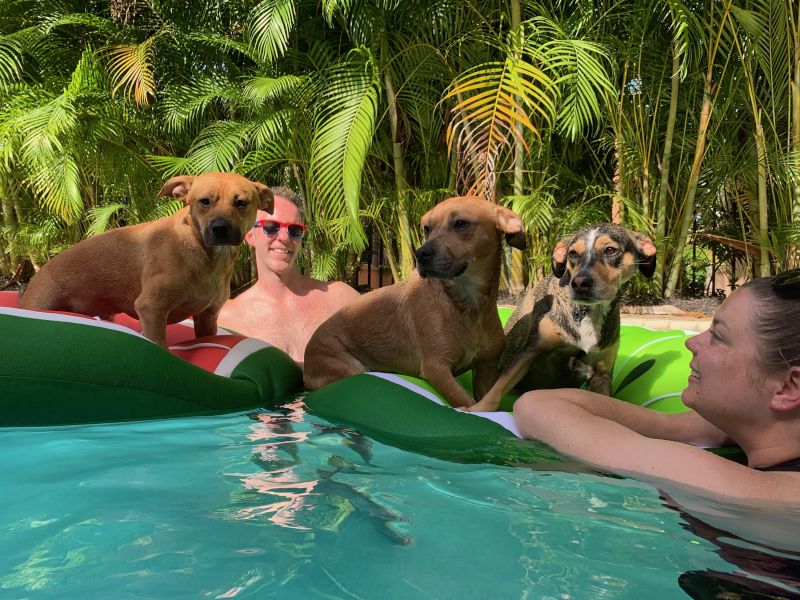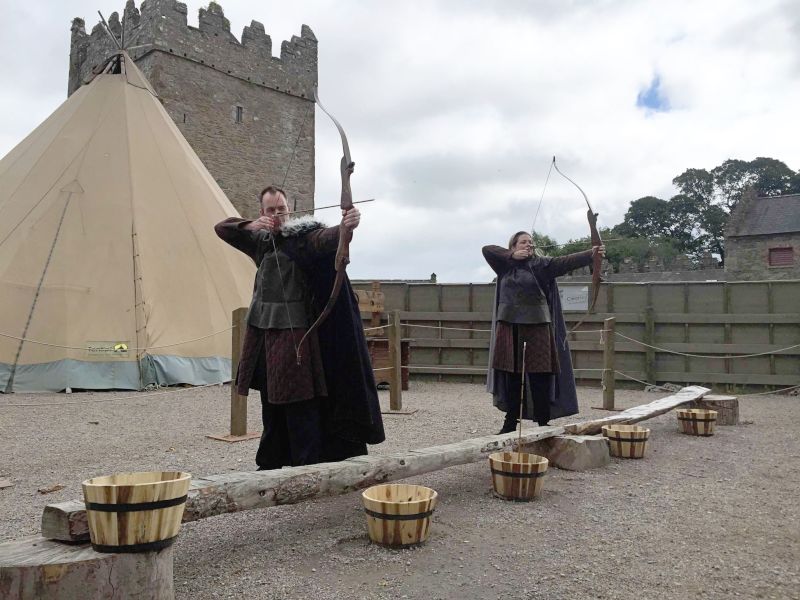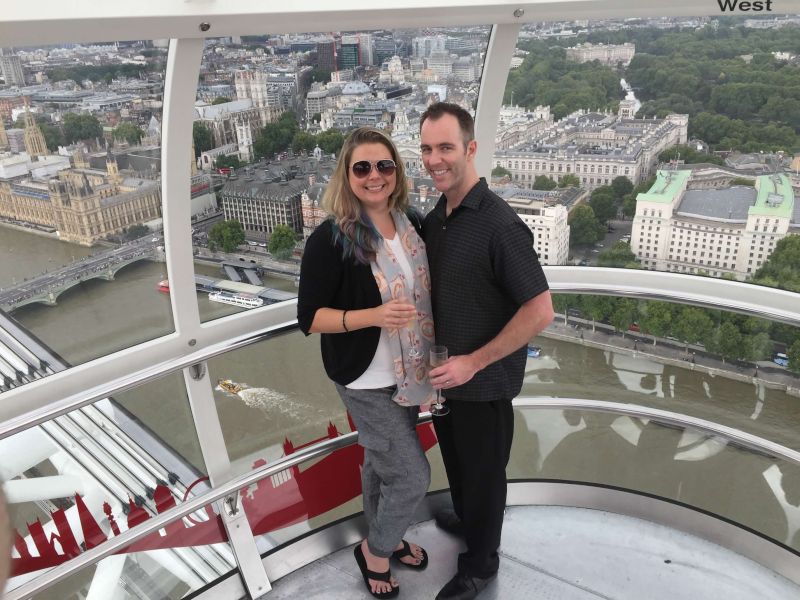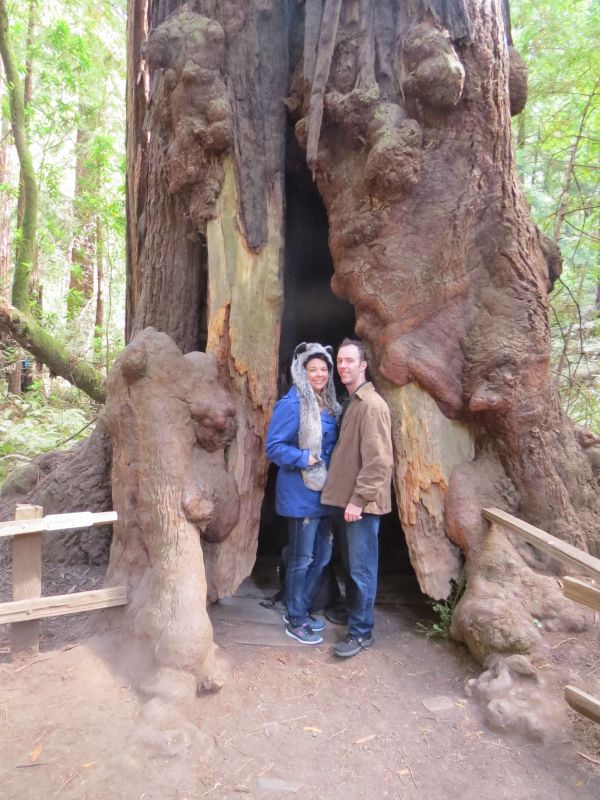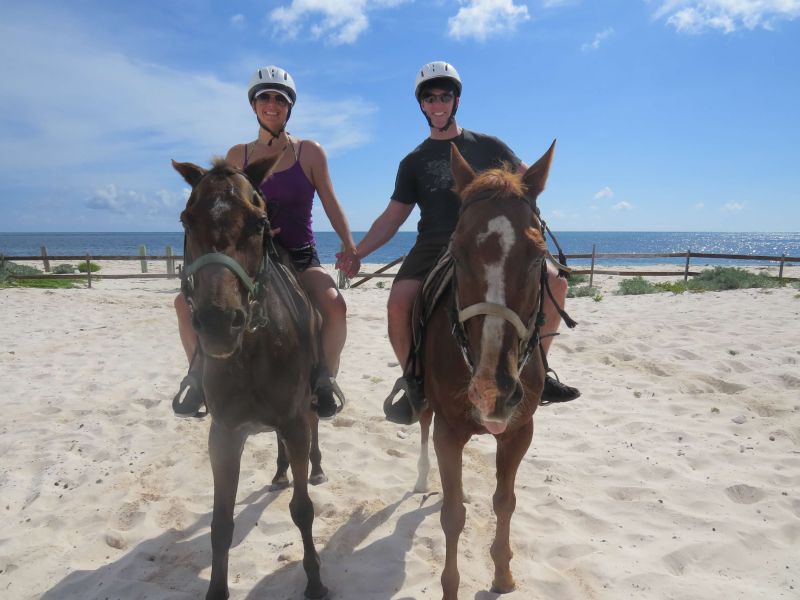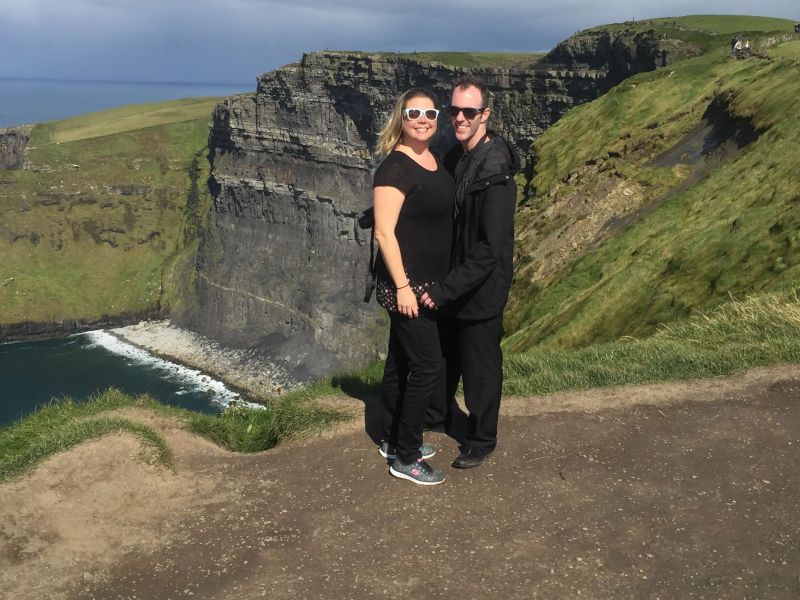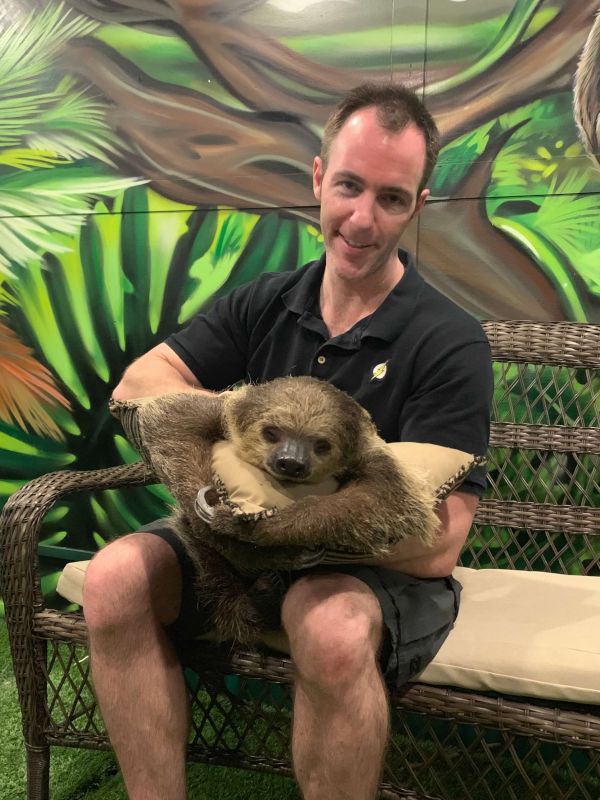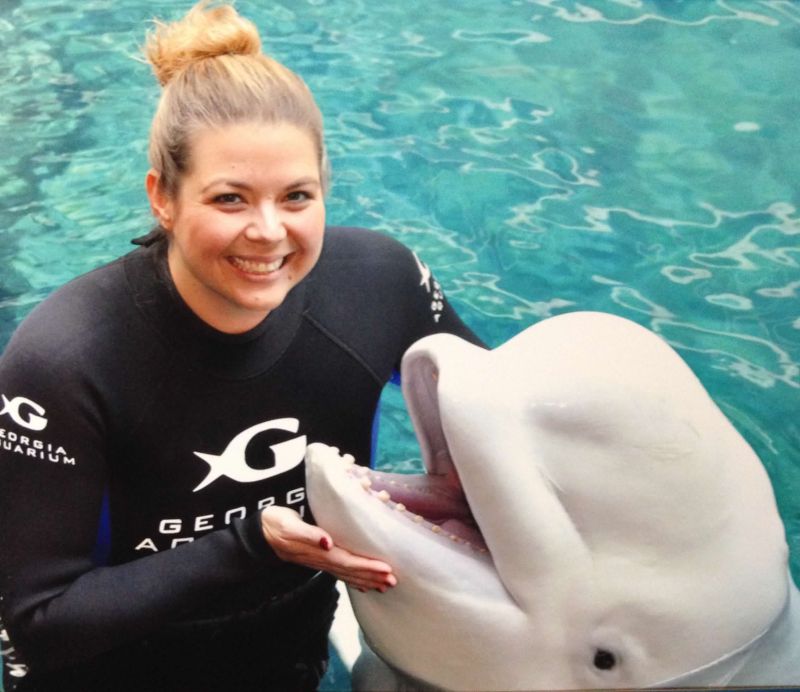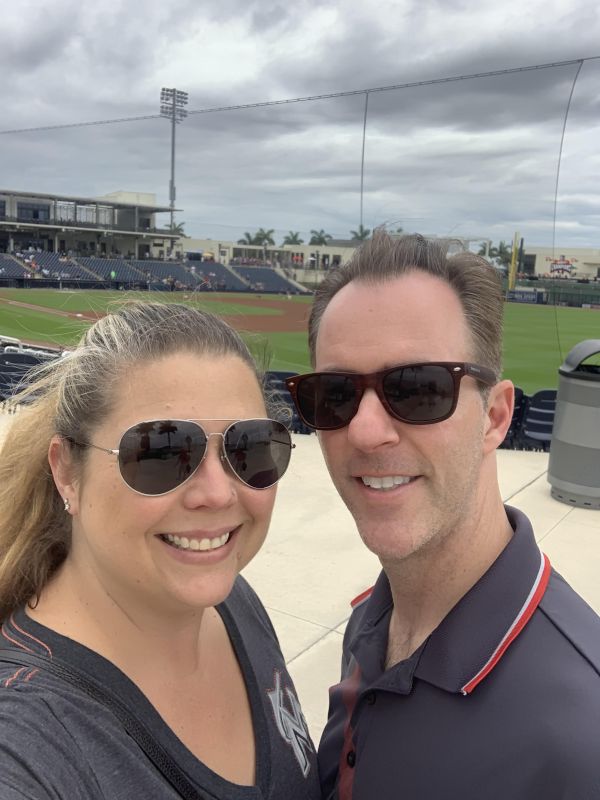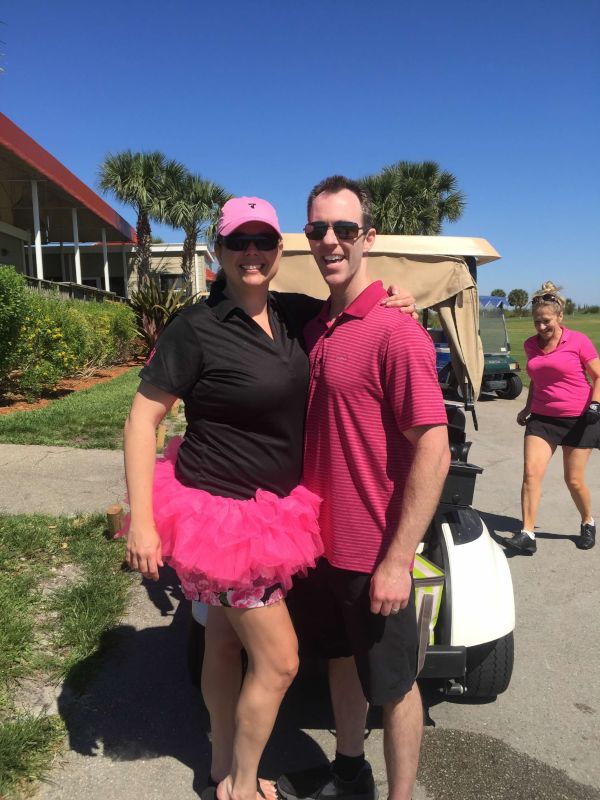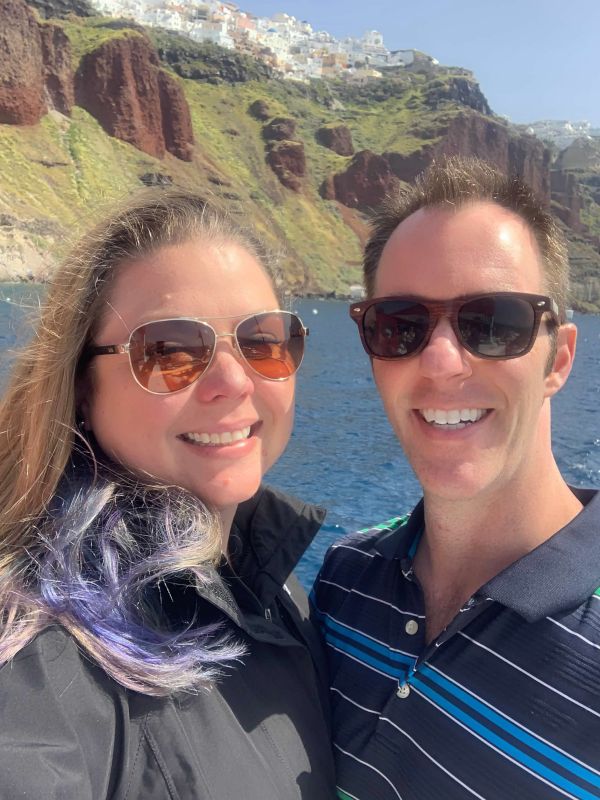 ×
1 / 12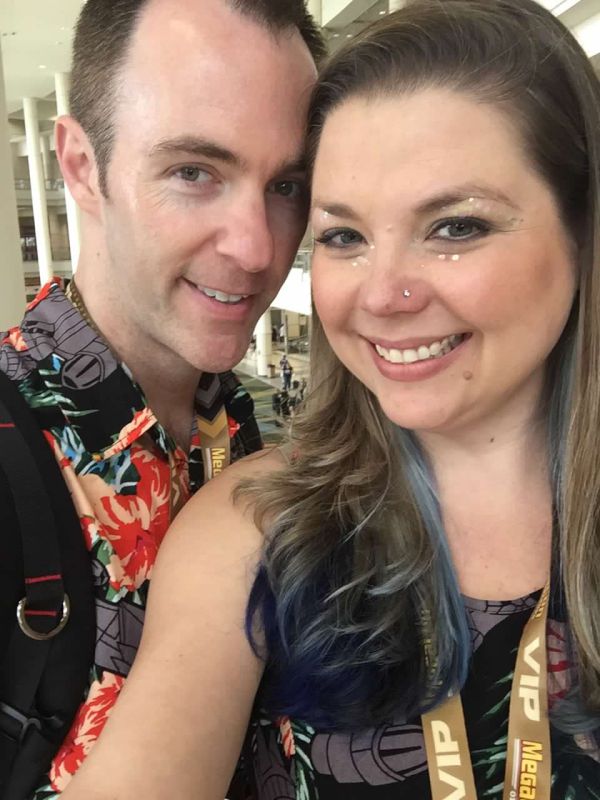 2 / 12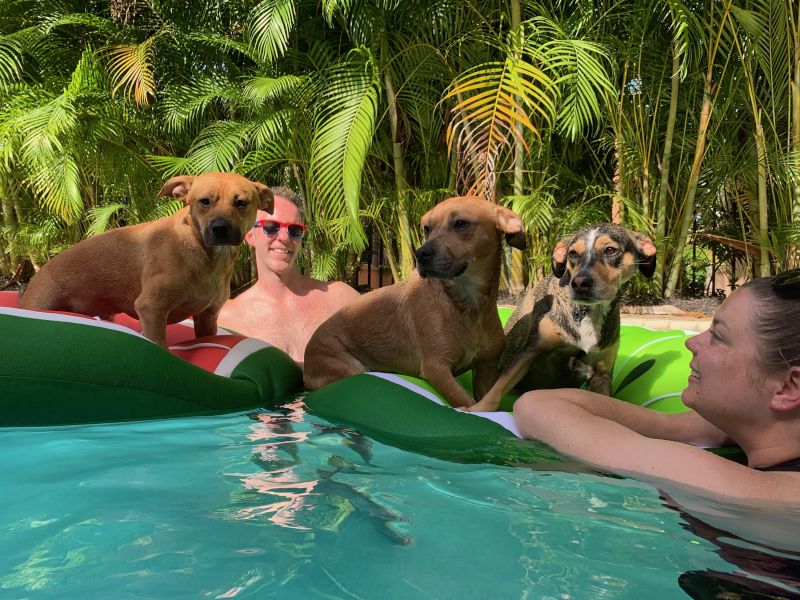 3 / 12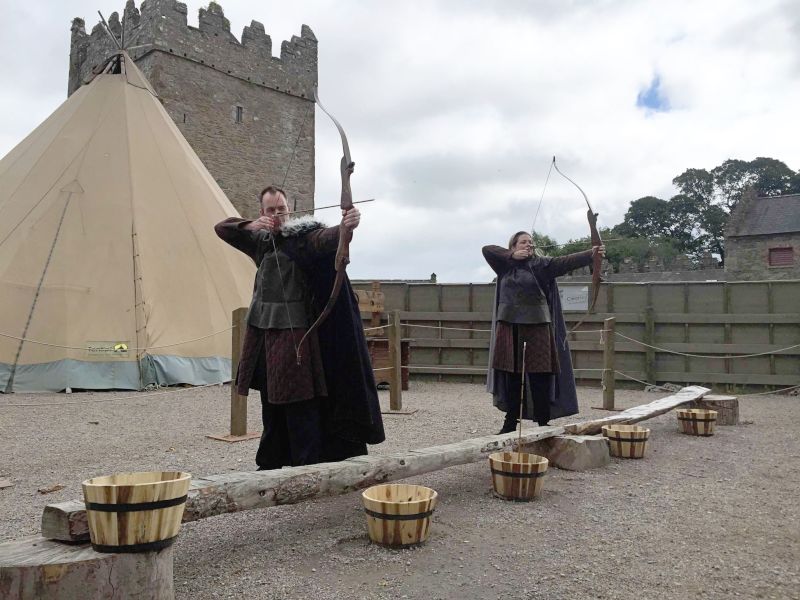 4 / 12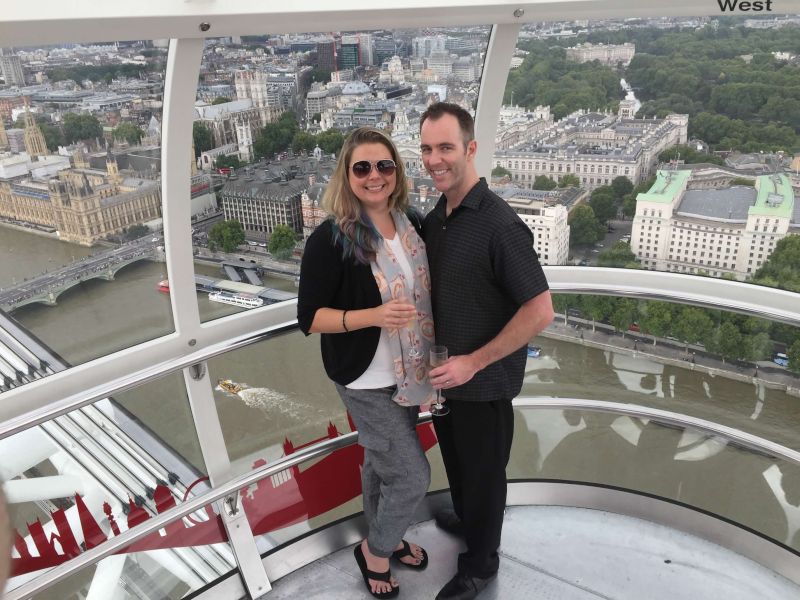 5 / 12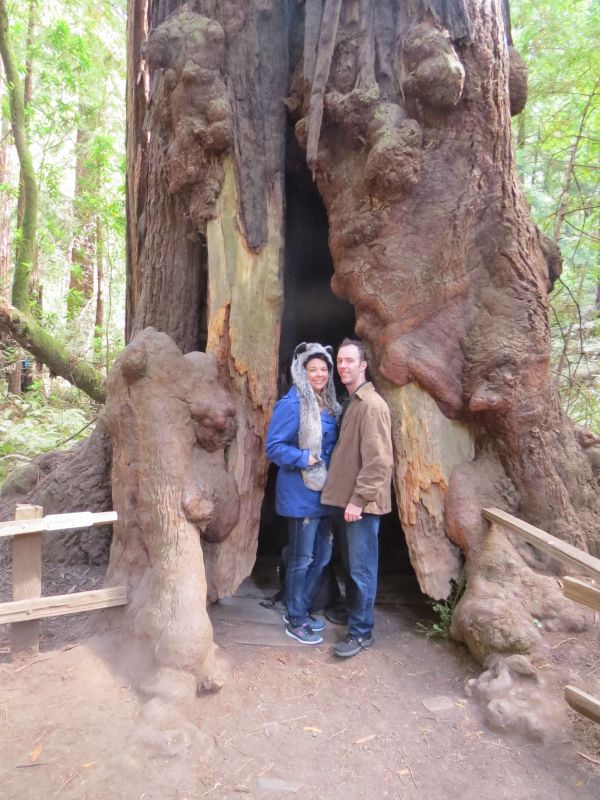 6 / 12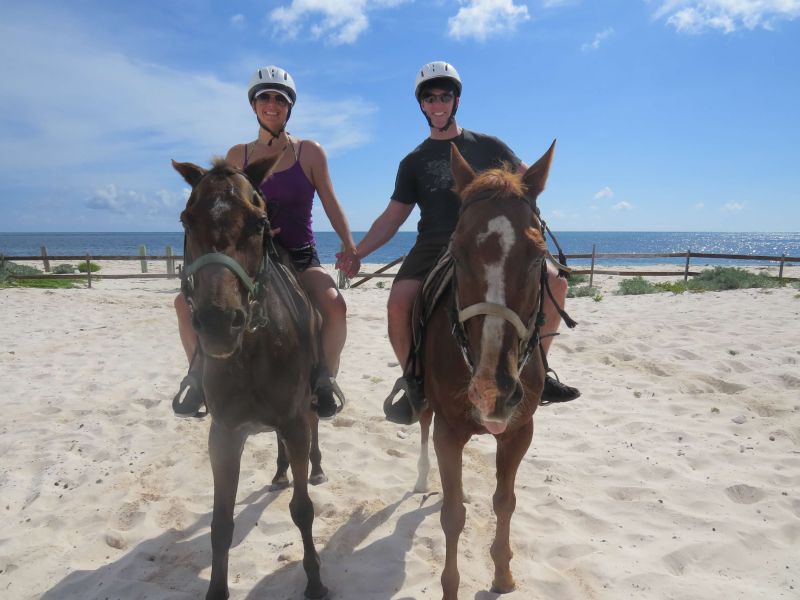 7 / 12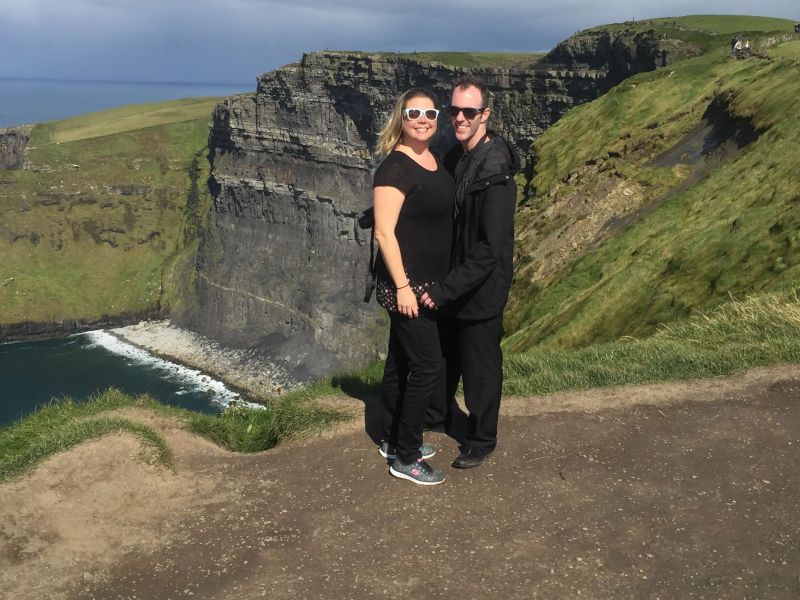 8 / 12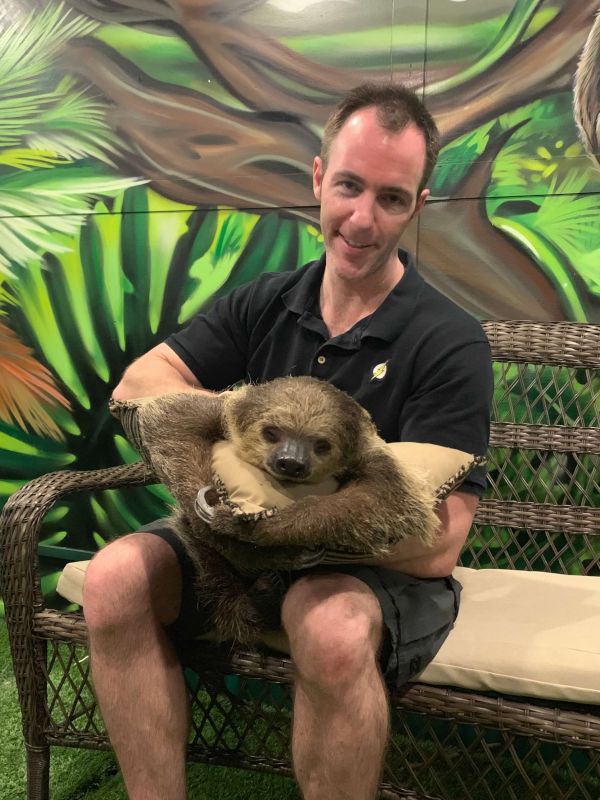 9 / 12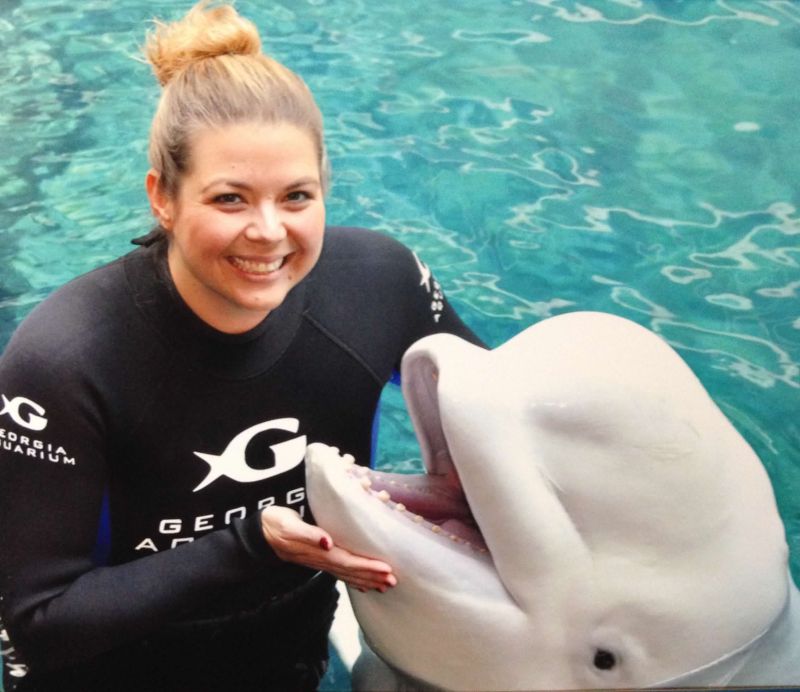 10 / 12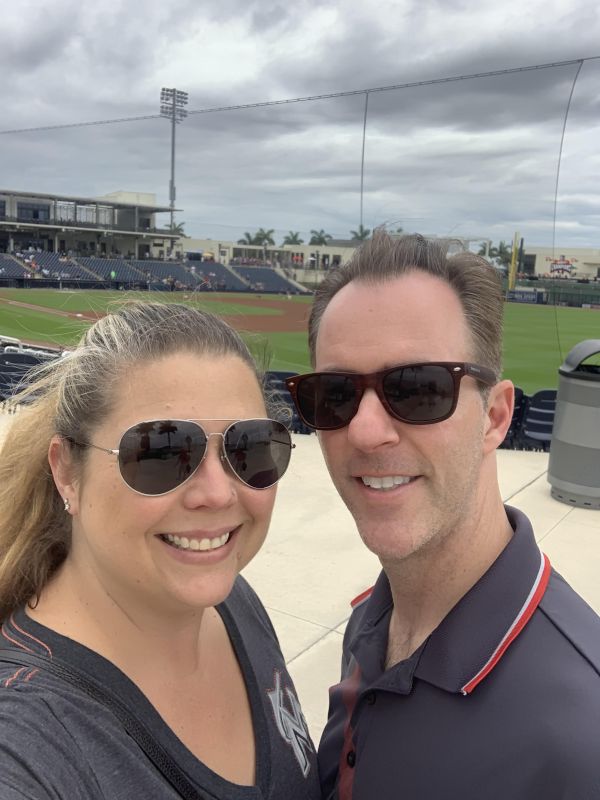 11 / 12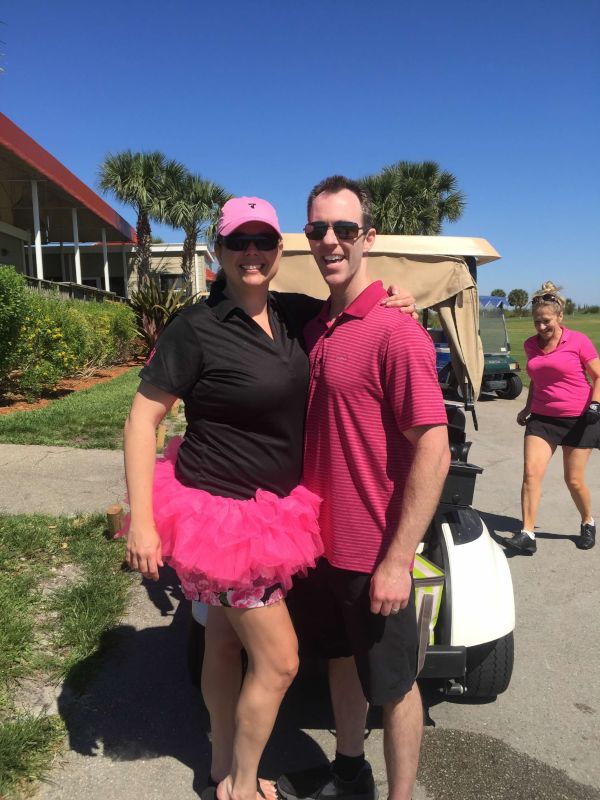 12 / 12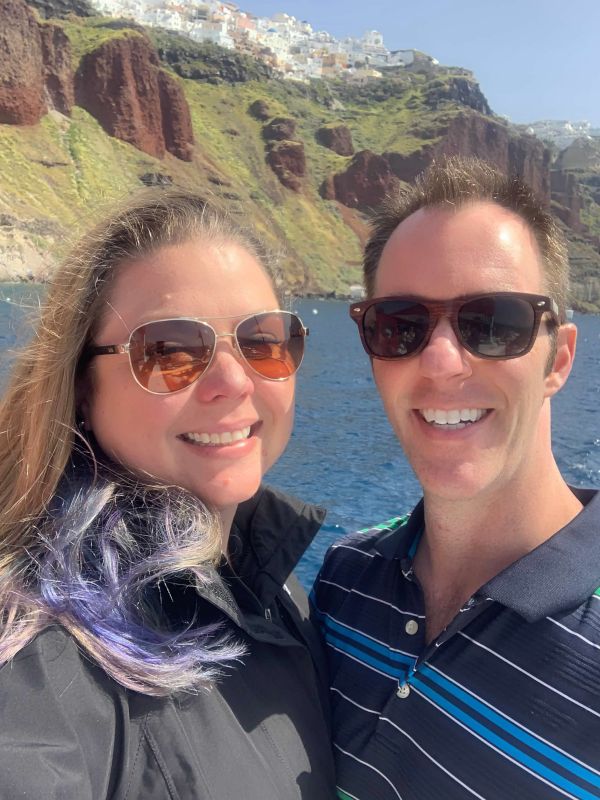 ❮
❯
Our House and Neighborhood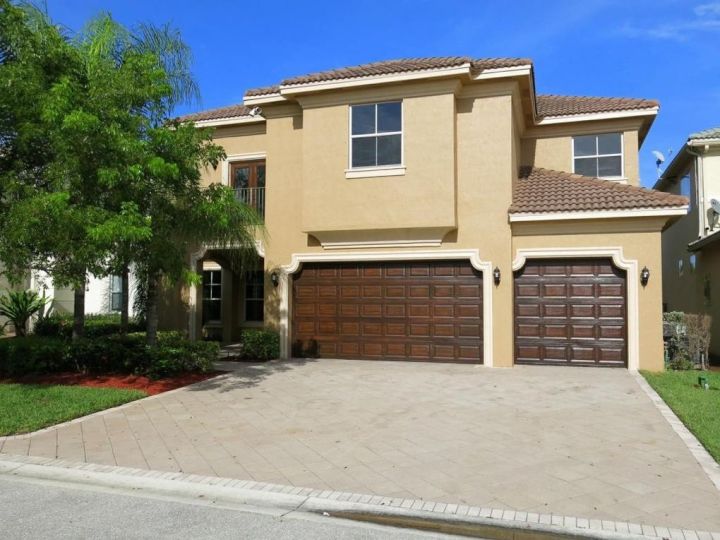 We live in warm, sunny South Florida, about 20 minutes from the beach, in a culturally diverse, family friendly neighborhood where there are always kids riding their bikes and playing outside.
Our home has a large nursery that is located next door to our bedroom. The baby's room has a full bathroom with a tub that would be great for bubble baths. The house has a large "bonus" room that will start as a dream playroom for a young child, with plenty of space for an indoor playset, crafts, and toys. When the child is a little older it will make a great place for them to hang out with friends.
We have a beautiful backyard, with a grill, firepit, and a large pool which we get in as often as we can. A Saturday and Sunday in the pool with our friends and family is our idea of a great weekend! Our community has a clubhouse that has an awesome playground and even a kid's water splash zone!
We love to adventure in our city. Within a 15-minute drive there is a zoo, a science museum, a drive thru Safari, a large water slide amusement park, a water obstacle course (where John enjoys embarrassing himself much to Liza's amusement), a BMX bike obstacle course, horse trails, the beach and ocean, fairgrounds, and an amphitheater for concerts.
Our Extended Families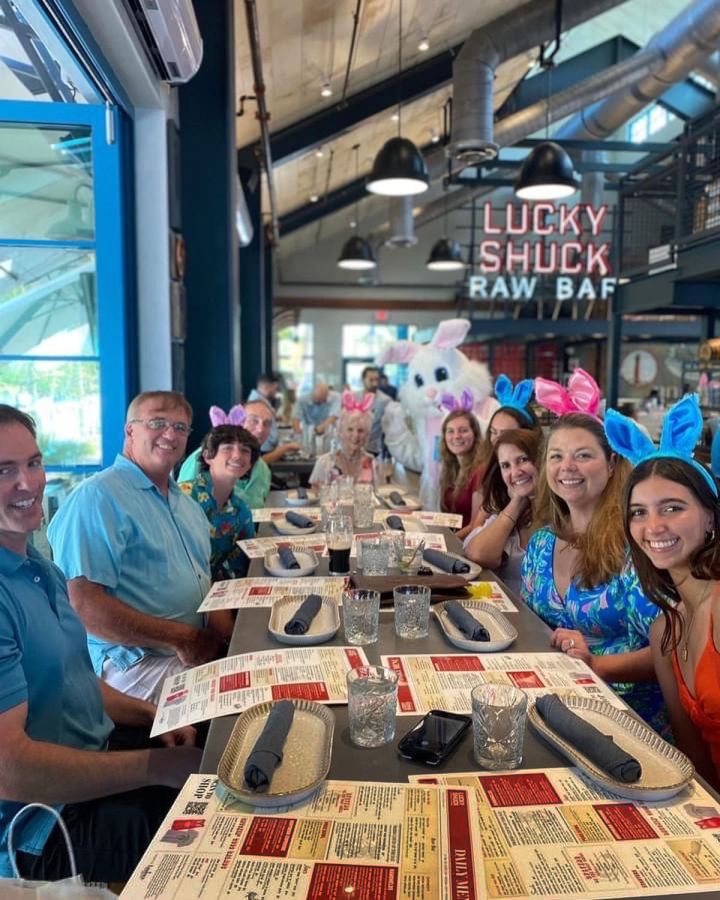 We see John's parents, his brothers and their families, and Liza's mom regularly for weekly family dinners, birthdays, graduations, kids sporting competitions, movies, performances, Halloween, Thanksgiving, Christmas, 4th of July, and the occasional day out on the boat.
We have a close, local family with whom we share all of life's important moments. When together we like to tell stories, sometimes with a little exaggeration (or a lot), and always with a focus on making each other laugh.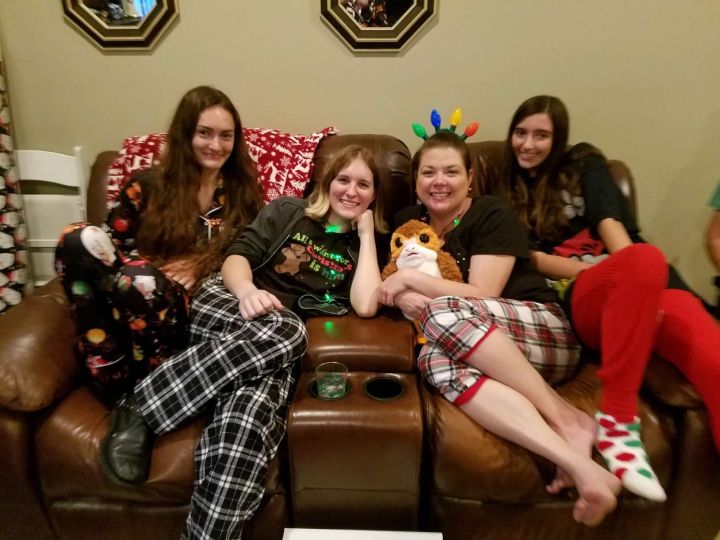 We host an annual sleepover with the nieces and nephews where we rearrange furniture, set up the air mattresses, make themed snacks, and spend an evening together binge-watching shows or movies.
We live with 3 adorable rescue dogs; Zoe is seven years old and adores belly rubs. Sansa and Piper are four-year-old sisters from the same litter. Sansa is a world class cuddler and Piper loves to play catch. The girls love to play and are happiest when our nieces and nephews visit. The more people to shower them with love the better!
Our family is extremely supportive of us expanding their family with a child. Your baby will be the fourth child to be adopted into our immediate family and John's parents' ninth grandchild!
From Us to You
Hi, we haven't met yet. We are Liza and John. We are a married couple, who have been together for 21 years, and married for 14 years. We were married on the seventh anniversary of our first date!
We believe that if you decide to bless any adoptive home with the gift that is your child that it should be ours.
In addition to unwavering unconditional love, we offer a tremendous amount of adventure and childlike fun.
We are animal loving foodies that are also theater/improv comedy/book/pop-culture nerds. We love to travel, experience new things, see new places, learn about different cultures, eat new foods, listen to new music, learn, and build things. We want nothing more than to have and build those experiences with and around your child. We know we can offer a childhood rich in experiences nurturing a love of music, performance, competitive sports, science, nature, math, writing, cooking, charity, crafting, building, and more.
We are patient. We know that each of us is many different people through life and there are many bumps along the way. We have lived that ourselves. We will gently encourage your child on a path towards growing into a kind and joyful adult, but we have no preconceptions about who they will become or when they will become them. We will demand nothing of your child. We will hope for nothing more than smiles, and we know that sometimes even that can be hard. We will listen. We will accept. And we will always support each other.
In our home, your child would get to be a child. We often act like big kids ourselves. We are always laughing or finding the absurd and the silly. Each room in our house is decorated with a theme from pop-culture or literature such as Harry Potter, Star Wars, Sherlock Holmes, Batman, Iron Man, and more. We cannot wait to replace those themes with whatever whimsical, fun, or silly idea your son or daughter sets their mind to.
You might suspect that we are a couple of people that never grew up and maybe haven't been tested. We did. And we have been. Many times. We have lived through some things that could make a person bitter or sad or mean or joyless. We are none of those things. We are grateful, joyful, and people loving. What we do know from living through those experiences is that in a crisis we are calm, we bond tighter together in love, we remain cheerful, and we have the strength to do whatever it takes to care for our loved ones. We have the tested strength to care for your child if life gets tough. We hope it doesn't, but if it does, we are prepared to attack any problem your child may encounter with ferocity. We will protect and nurture them.
We are very comfortable but not wealthy, and we know the value of work and the greater value of people. Your child will have opportunities to travel, live in a large comfortable home, attend summer camps, and will have access to whatever education she or he desires; be it college, trade school, culinary school, etc... We were raised working middle class. John dug ditches at construction sites during summer holidays growing up and Liza has been continuously employed since 15. We both have supported ourselves since graduating high school and look forward to encouraging your child as they discover themselves and make their way in the world.
We will support you and your wishes toward what relationship you wish to have with your child. We are open to future visits, regular phone calls, facetime chats and texts, letters, and pictures. We believe that knowing where you come from is very important in helping to develop who you will become. We hope that together we can ensure that your child knows that they come from love and that they are able to know the foundations of themselves.
Thank you for taking the time to get to know us a little better, we look forward to meeting you!
John & Liza
Favorites
Actor
Gary Oldman
David Tennant / Martin Freeman
Actress
Tatiana Maslany
Kristen Bell
Author
Steven King
Stephen King
Cartoon
Rick and Morty
Family Guy
Childhood Memory
Time spent on a boat with family.
Christmas morning
Childhood Toy
Electronics Kits
Stuffed Dog named Mutt
Children's Book
Harry Potter and the Sorcerer's Stone
Harry Potter and the Prisoner of Azkaban
City
Paris, France
Rome, Italy
Classic Movie
Empire Strikes Back
The Sound of Music
Day of Week
Saturday
Saturday
Dessert
Ice-cream Cake
Chocolate Mousse
Disney Movie
Mary Poppins
The Little Mermaid
Dream Car
69 Corvette Stingray
Range Rover
Dream Job
Developing computer software that helps people.
Chef
Dream Vacation
Any vacation with a child.
Family Trip to Hawaii
Family Activity
Pool/boat day
Pool/Boat Day!
Flower / Plant
Redwood tree
Tulips
Food
Blue Claw Crabs
Pickles
Form of Exercise
Kettlebells
Walking
Fruit
Watermelon
Watermelon
Holiday
Christmas
Christmas
Holiday Song
Little Drummer Boy
Carol of the Bells
Holiday Tradition
Christmas Eve with family. Dinner. Wrapping paper ball fights. Driving around looking at lights.
Making Christmas Cookies
Ice Cream
Mint Chocolate Chip
Salted Caramel
Junk Food
Bitter Chocolate
Gummy Bears
Leisure Activity
Guitar
Watching Movies
Magazine
Scientific American
Food and Wine
Memory with a Child
Going to the water park with our nieces and nephews
Memory with Spouse
The most recent day really spent together is usually my favorite.
Visiting new cities together.
Movie
Everything Everywhere All At Once
The Dark Knight
Movie Munchie
Raisinettes
Popcorn
Movie Quote
"Do or do not. There is no try."
Sometimes you've gotta run before you can walk. Iron Man
Movie Type
Comedy
Suspense/Thriller
Musical Group
Foo Fighters
Muse
Nursery Rhyme
Itsy Bitsy Spider
Twinkle Twinkle Little Star
Olympic Event
Gymnastics
Synchronized Swimming
Personal Hero
Inspired by and take strength from many friends/family who have overcome adversity while retaining their joy, warmth, laughter, and compassion.
My Father
Play
Hamlet
The Adding Machine
Poet
Shakespeare
Edgar Allan Poe
Quality about my Spouse
Love of life and creative energy
His affection & sense of humor
Quote
And those who were seen dancing were thought to be insane by those who could not hear the music.
Be who you are and say what you feel, because those who mind don't matter and those who matter don't mind.
Restaurant
Any crab or cajun shack
Avocado Grille
Sandwich
Mahi Reuben
Buffalo Chicken
Scripture
Hatred stirs up strife, but love covers all offenses.
Thou shalt love thy neighbour as thyself
Shopping Store
Amazon
Amazon
Song
Recently? Getting Older (Billie Eilish). Too many to list.
Edelweiss from The Sound of Music
Sport to Play
Soccer
Synchronized Swimming
Sport to Watch
Baseball
Baseball
Sports Star
Sugar Ray Leonard
Jeff Conine
Sports Team
Miami Marlins
Miami Marlins
Subject in School
Tie: Science and Literature.
History/Government
Thing to Cook
Anything for someone I love.
Tradition
Christmas Eve Dinner
Big Family Christmas Celebrations
TV Show
Doctor Who
Doctor Who
TV Show Character
The Doctor
The Doctor
Type of Music
Too many for a favorite!!! Indie/Punk/Alt/Classic/Metal Rock, Classical music, 90s/00s Hip Hop, Pop, Techno
Alternative
Vacation Spot
Relax in Orlando, Adventure in Europe
Cruise Ship
Video Game
Beat Saber
Uncharted
Get in Touch
Provide more information, so American Adoptions can connect you with this family.
---