1-800-ADOPTION
Thank you for viewing our profile
If you would like to learn more about us, please call 1-800-ADOPTION (2367846), fill out the form at the bottom of our on-line profile page, or email us at bp_information@americanadoptions.com.
To revisit our on-line profile page and view our profile video at American Adoptions, simply use your mobile phone to scan the QR code on the right. We are looking forward to hearing from you!
Scott & Kelsey
Thank you for getting to know us. How are you? We hope you're OK. We can't imagine how tough life is for you right now but we do know that it takes incredible strength and love to consider adoption. We hope you find us to be a warmhearted and kind family. Our daughter was adopted at birth and it has been our greatest privilege to be her parents. We're excited to grow our family again through adoption and hopefully we'll have a chance to get to know you.
About Us
Job
Engineer
Clinical Nurse Liaison
Education
Master's Degree in Mechanical Engineering
Bachelor's Degree in Nursing
Relationship
Legally Married
Adoption in Our Lives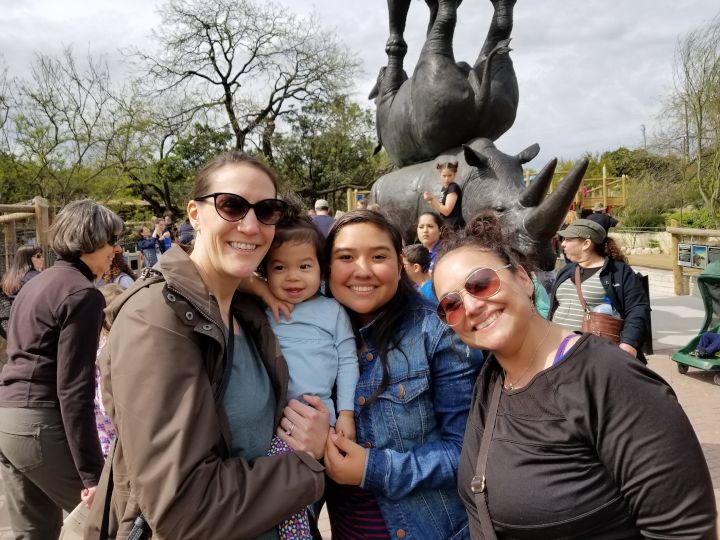 We both discussed our interest and openness to adoption early in our relationship. Soon after we were married, Kelsey received a health diagnosis that led to her not being able to have biological children. Although, at first that made us sad we knew that pregnancy was not the only way to build a family. We also knew our calling to be parents was strong so adoption was a natural choice.
We researched modern day adoption and the openness that it now involves to make sure we were ready to provide what our child needs as adoptive parents, and that is a continued relationship with their birth family. Our daughter was adopted at birth and we have an open adoption with her birth family. We have developed an honest, genuine, and healthy relationship based on the love we all share for her. We promise to stay committed and keep an open relationship, no matter how that looks, as we grow our family again through adoption.
Qualities We Love, Admire and Respect in Each Other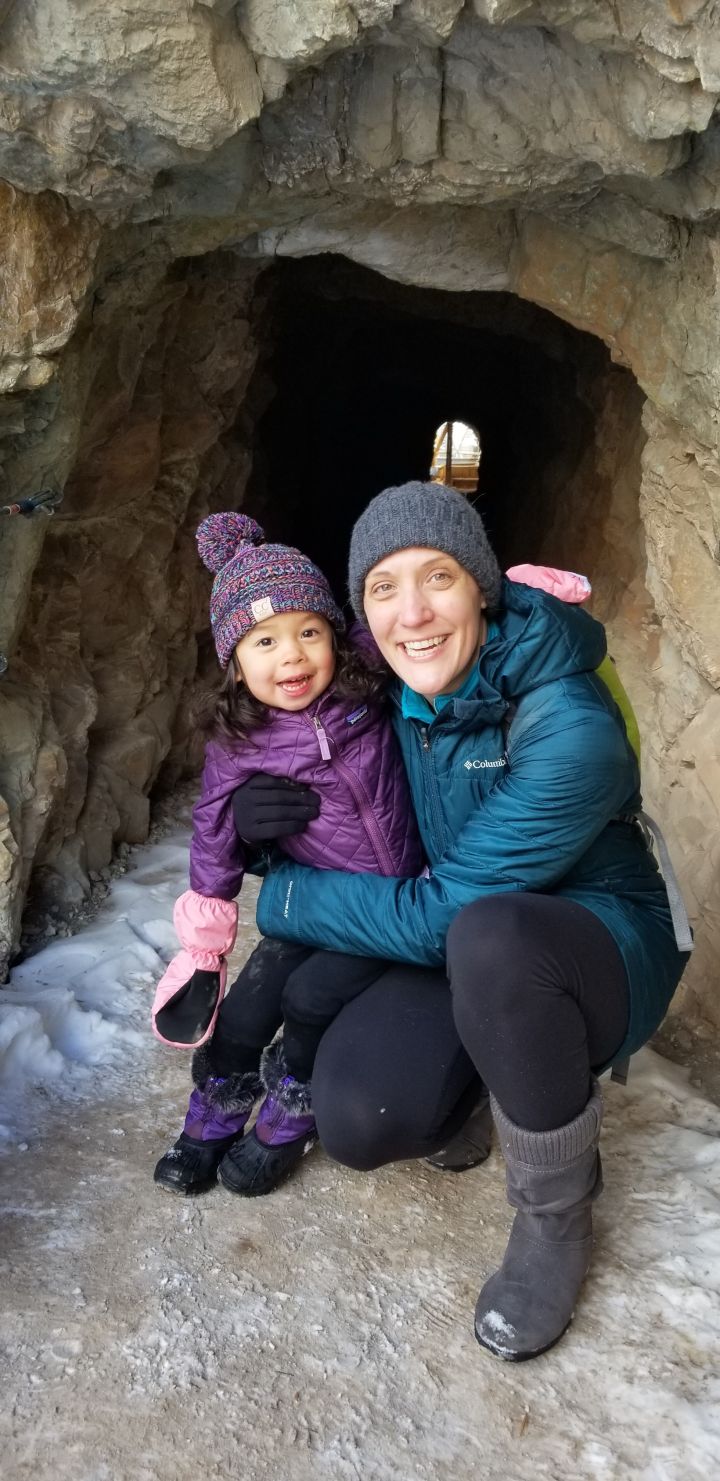 Scott About Kelsey: Kelsey is a nurse and while that doesn't define her, it captures her caring nature and what makes her special. She listens and gives thought before speaking, which some mistake for shyness. She always sees the best in people and is the most caring and humble person I know. She is the first to dance at a party and has the most fun when acting goofy with our daughter. She loves to make family and friends feel welcome by cooking them delicious foods. Her caring and loving nature are apparent when she is with our daughter playing doctor to all her stuffed animals, teaching her funny dance moves, and where to find the best hide and seek locations.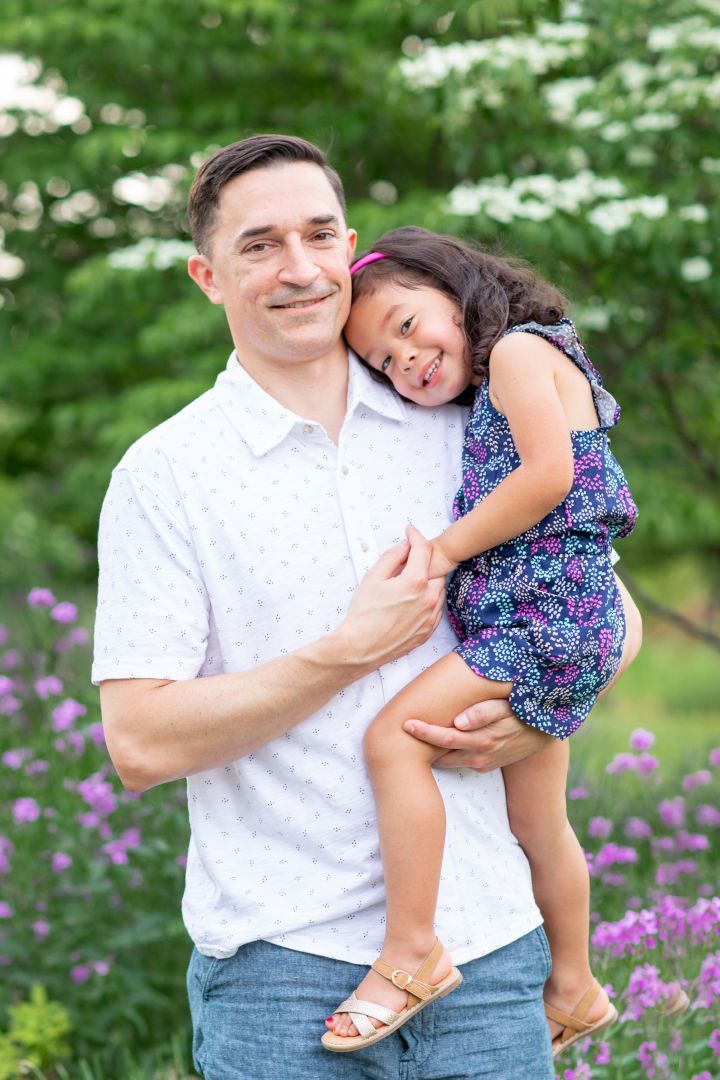 Kelsey About Scott: Scott is my witty, thoughtful, optimistic, and incredibly dependable other half who brings out the best in me. He is an engineer by education but a self-proclaimed geek by nature! He's an enthusiastic learner and loves to teach our daughter about the wonders of science and nature. He always knows about the next celestial event with his telescope ready. He can fling out "dad jokes" faster than I can catch them. He and our daughter love to wear matching blue shirts and call themselves "The Blue Shirt Crew." When I watch him with our daughter, he is so patient and engaged with her that I know he is an incredibly loving and supportive father.
Our Leisure Time
Kelsey is an avid reader, loves to bake, enjoys doing puzzles, and snuggling in for a good movie. She has been skiing since she was a kid and Scott tries to keep up!
Scott loves fishing, working on cars, building computers, and all things techy.
Together, we love being outdoors, especially exploring our city on bike, camping at all the different state parks, and splashing in the river catching tadpoles while canoeing. We like to try new, adventurous things and recently took our first tropical Scuba vacation. One of our favorite activities is family game night. Candyland sometimes gets competitive because whoever wins is rewarded a real piece of candy!
Photos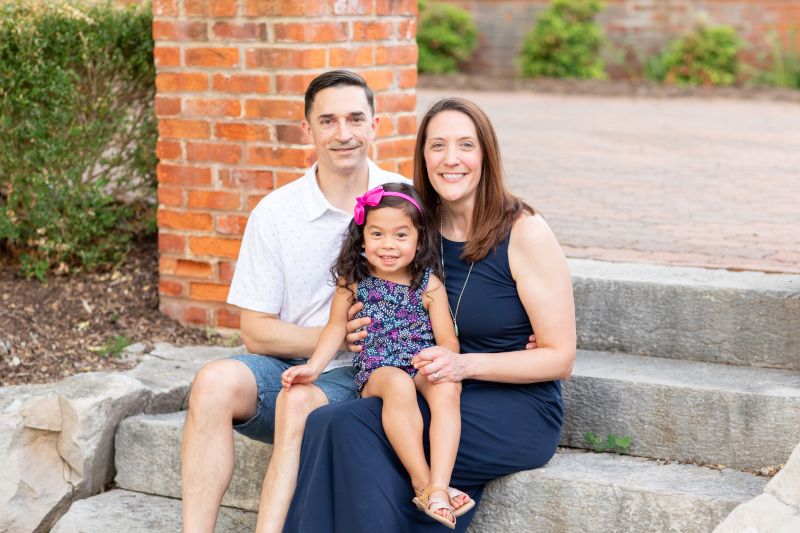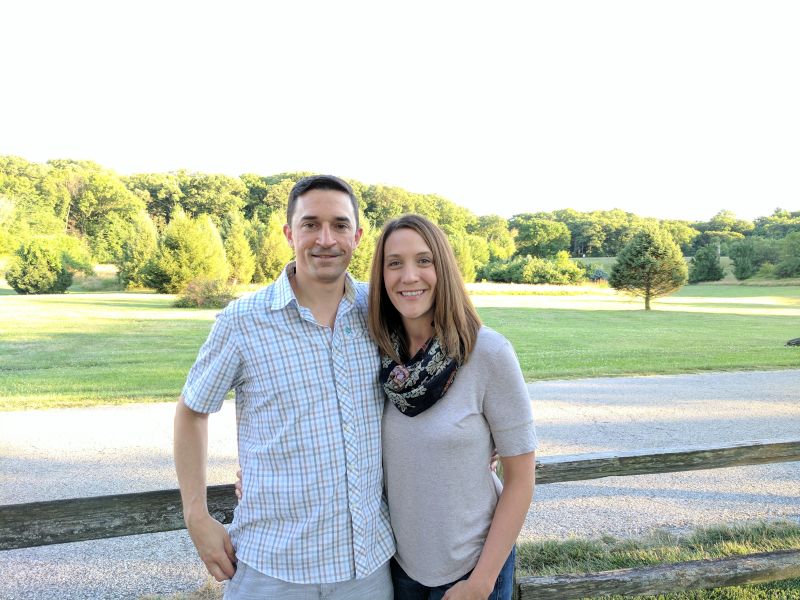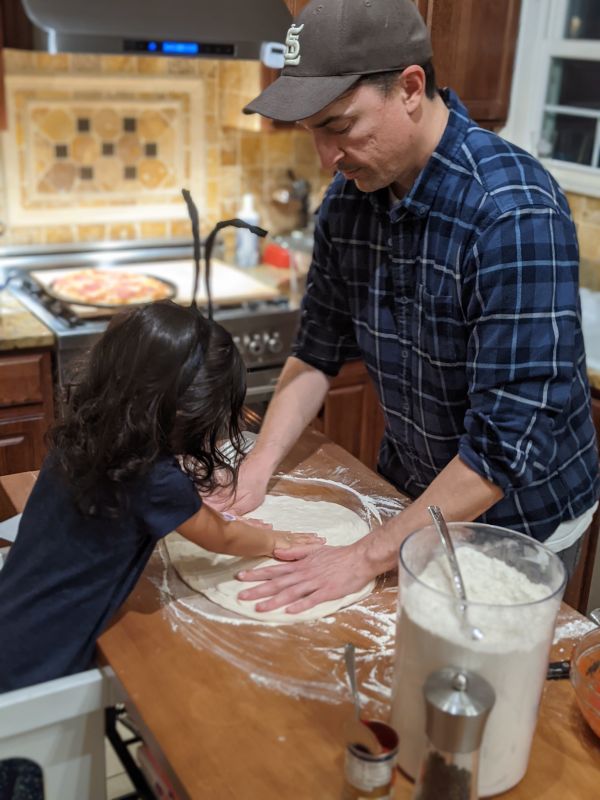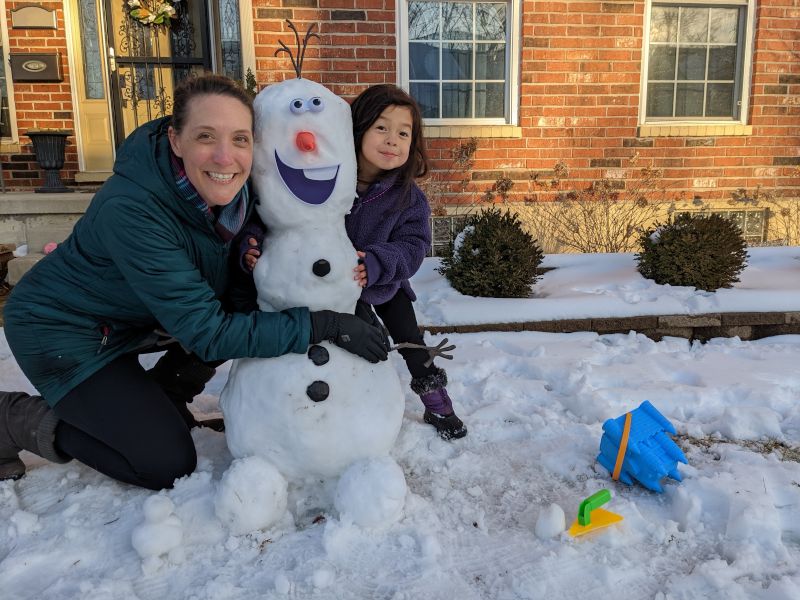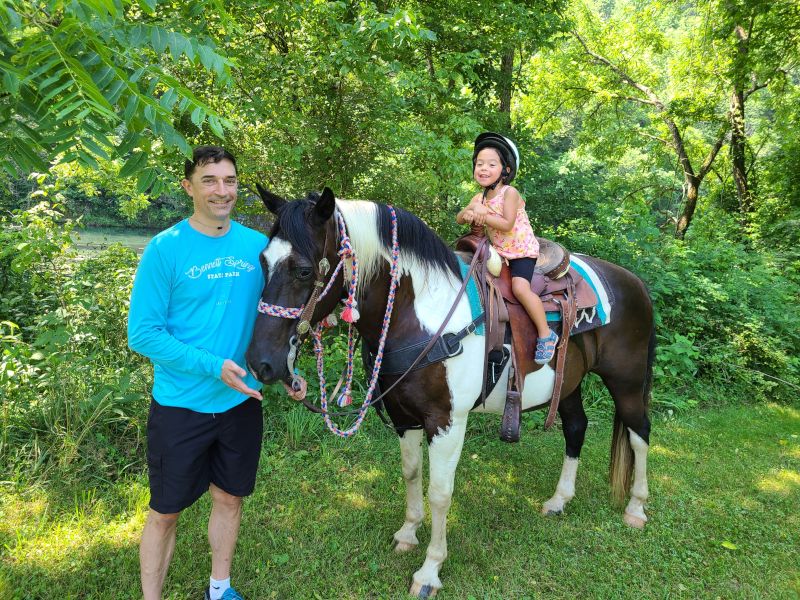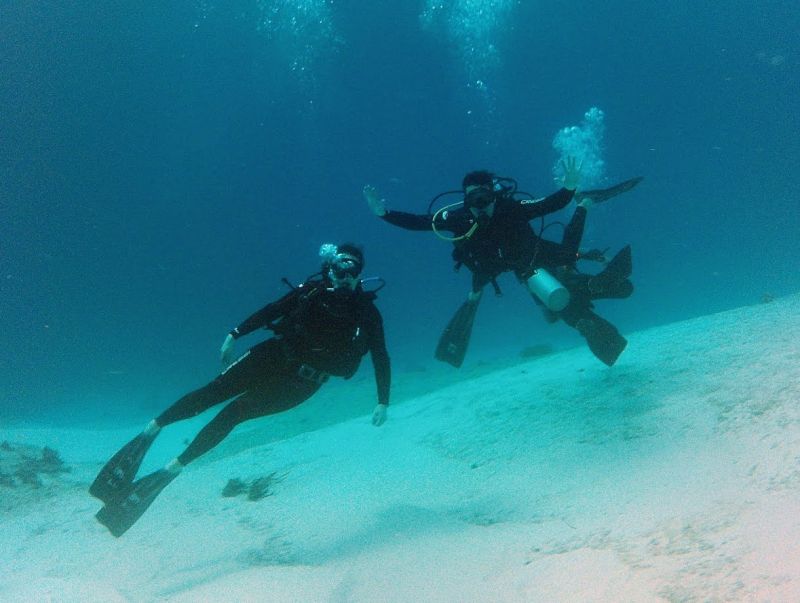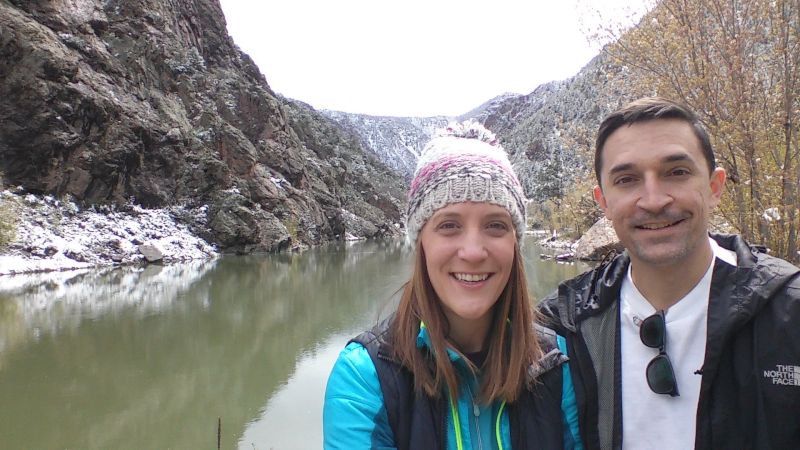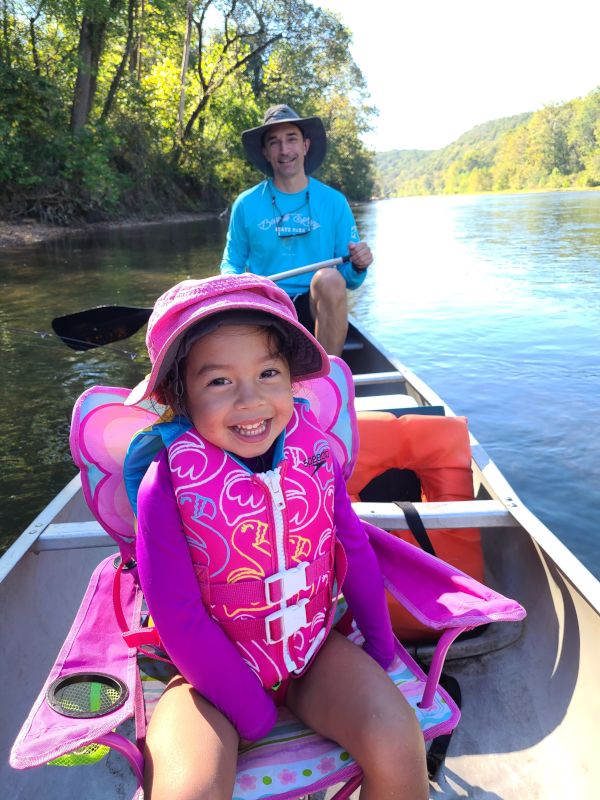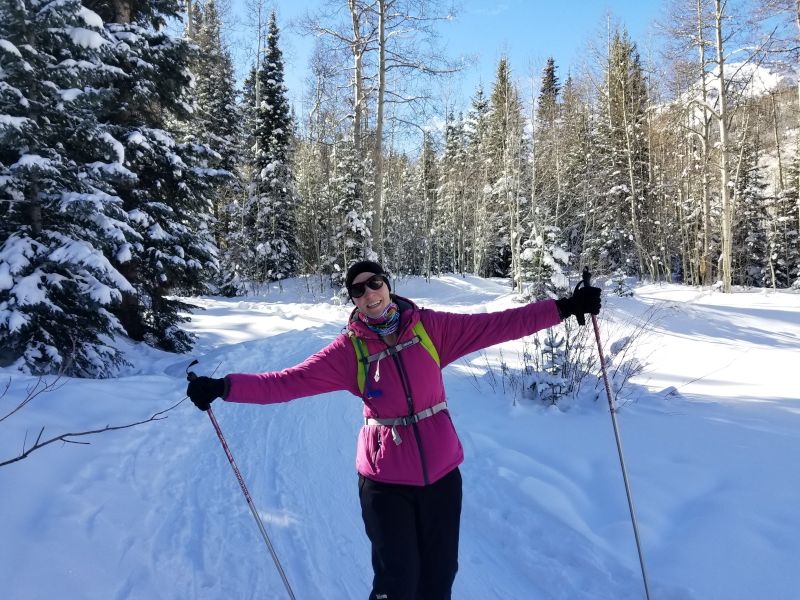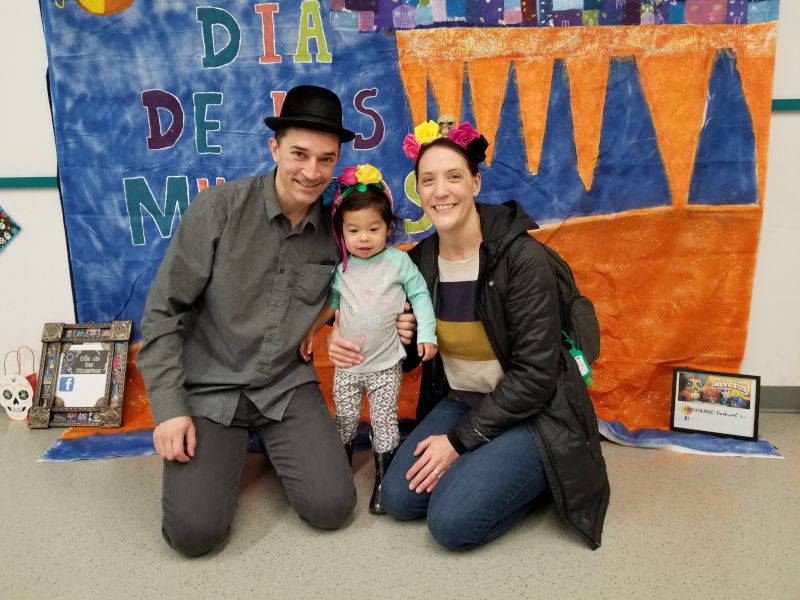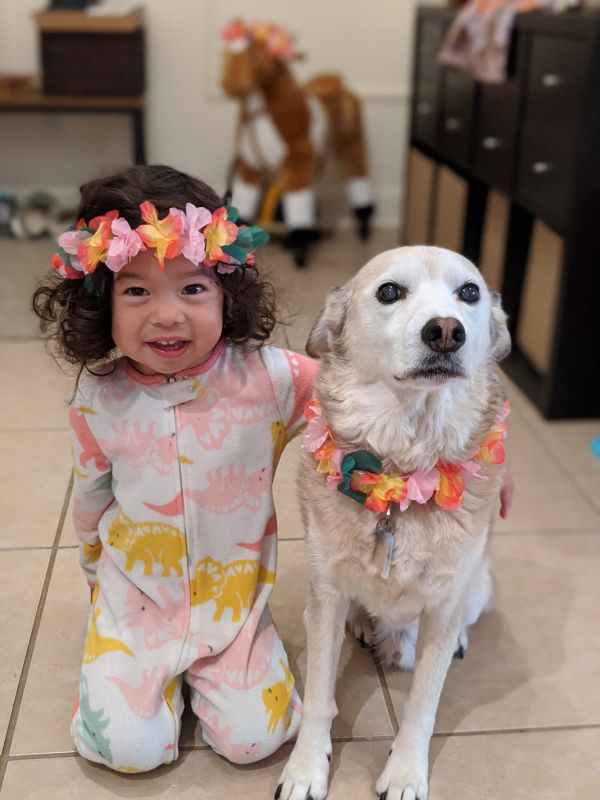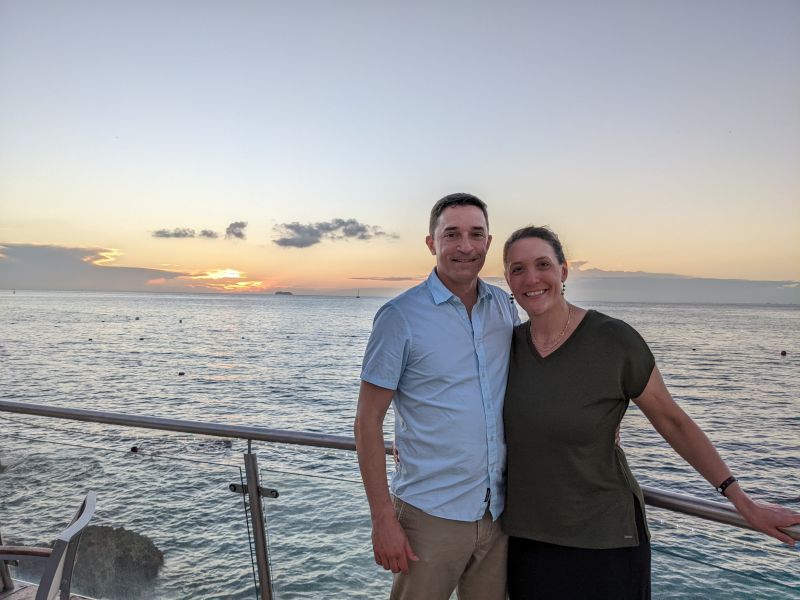 ×
1 / 12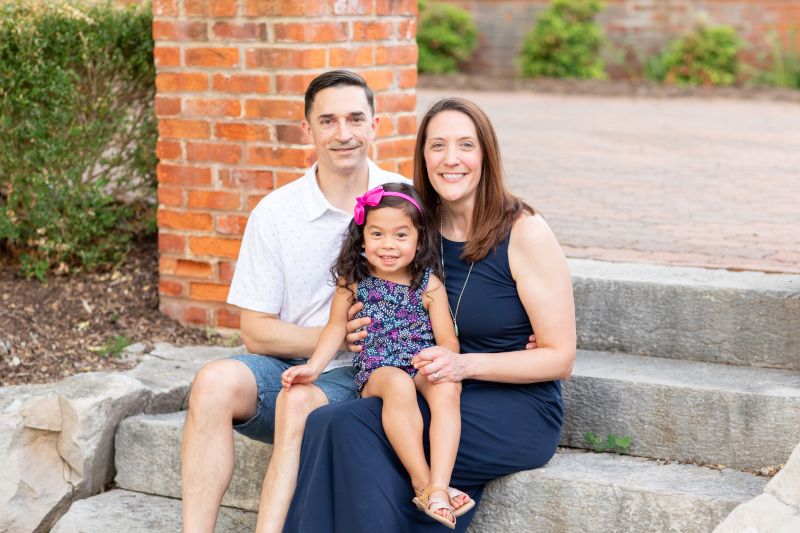 2 / 12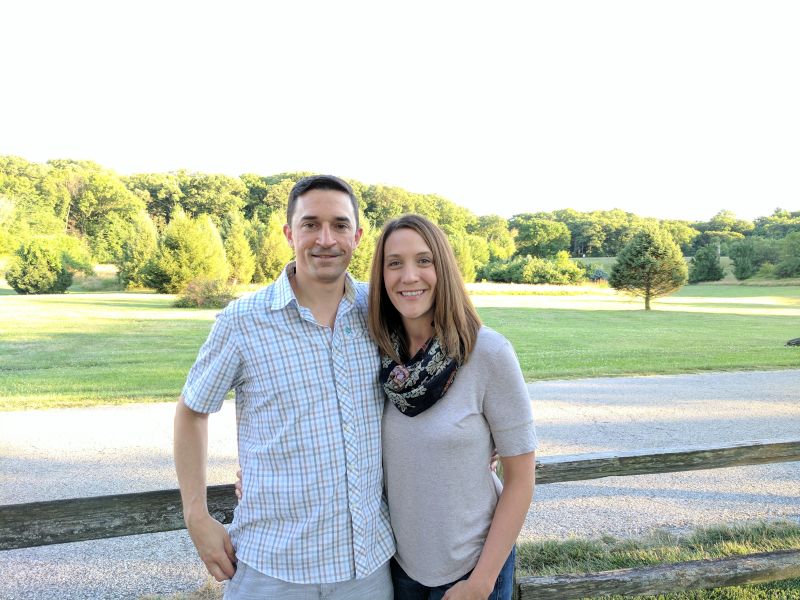 3 / 12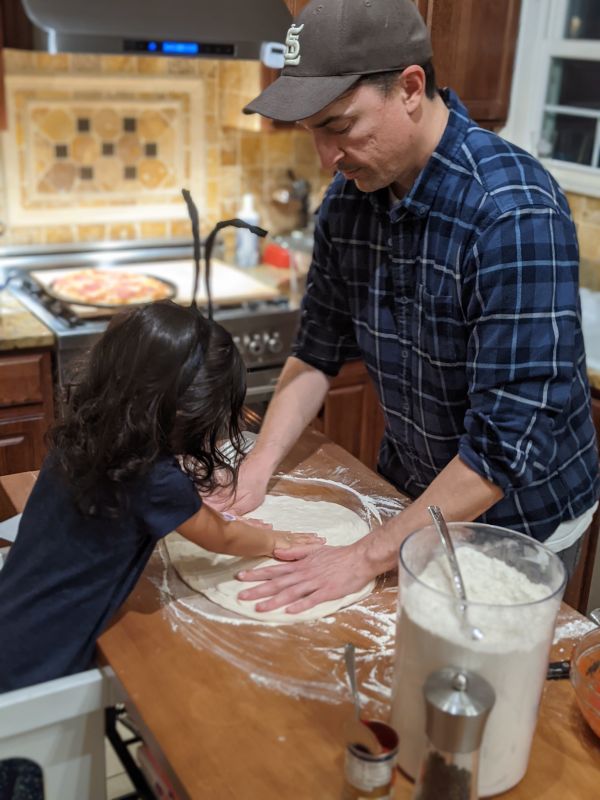 4 / 12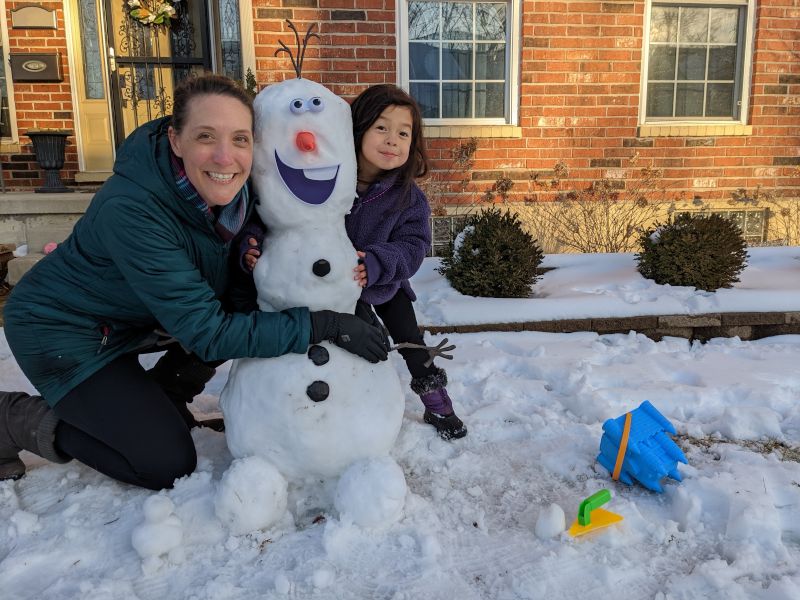 5 / 12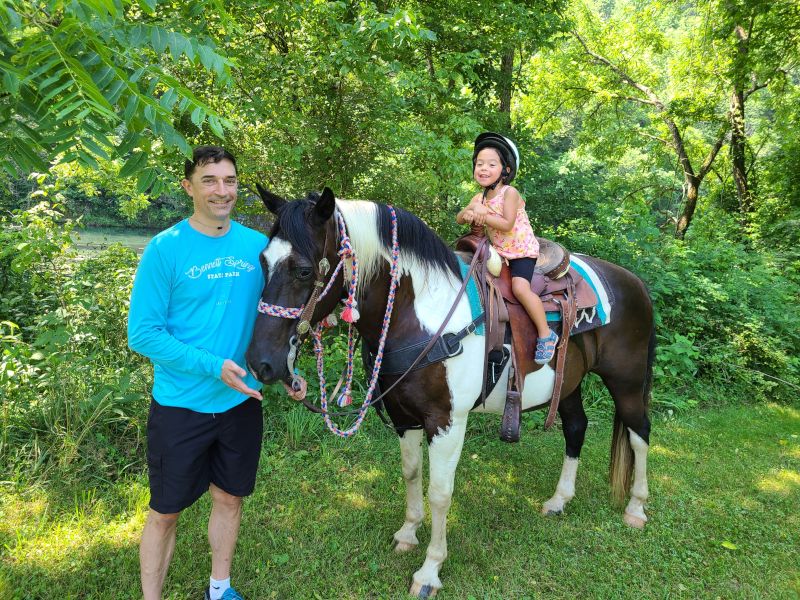 6 / 12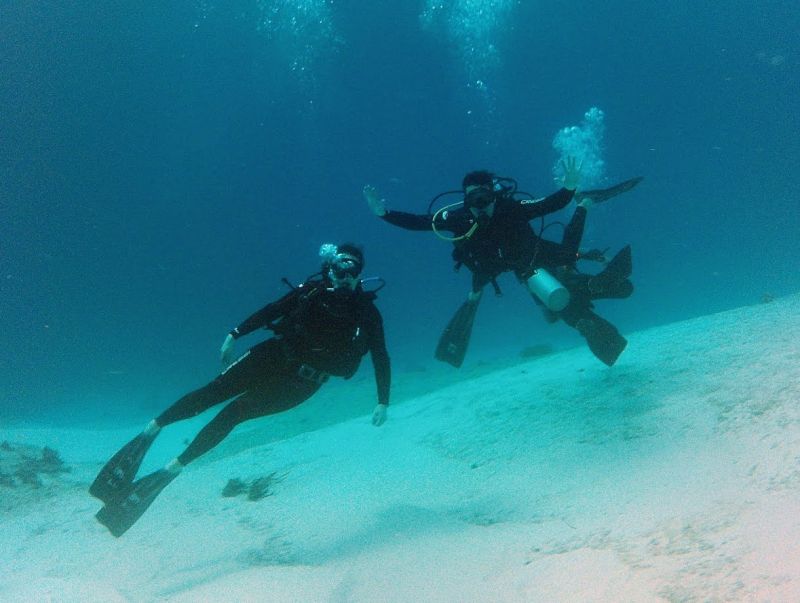 7 / 12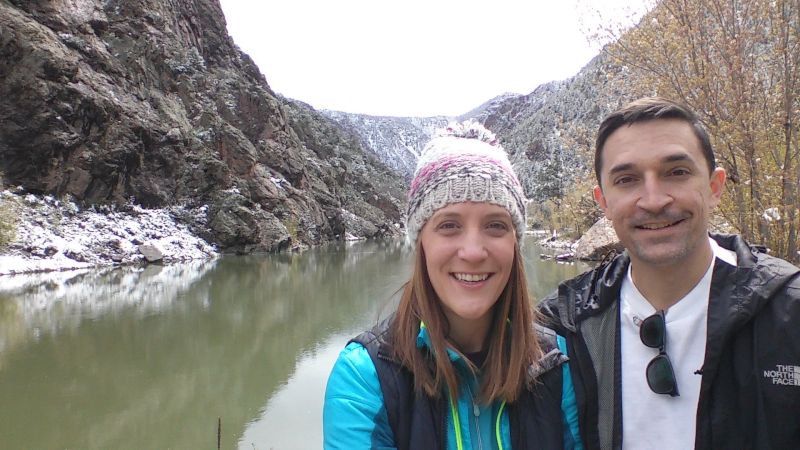 8 / 12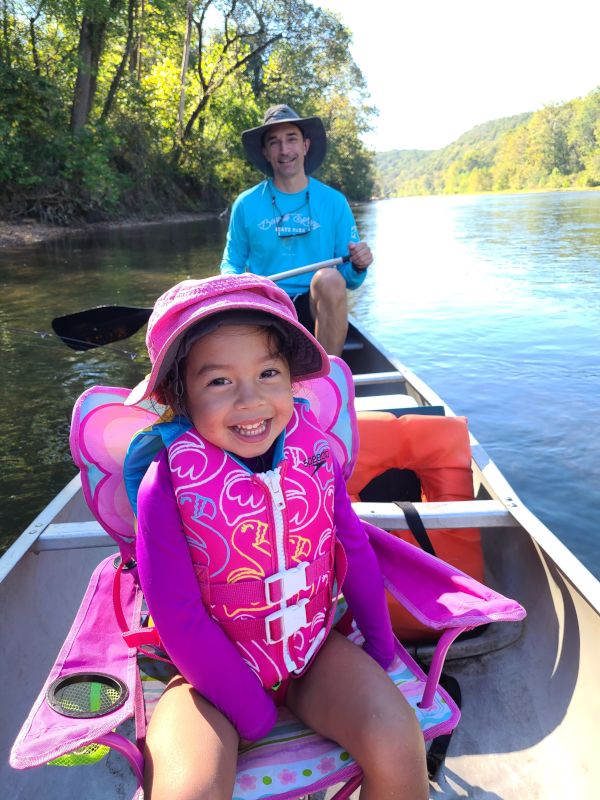 9 / 12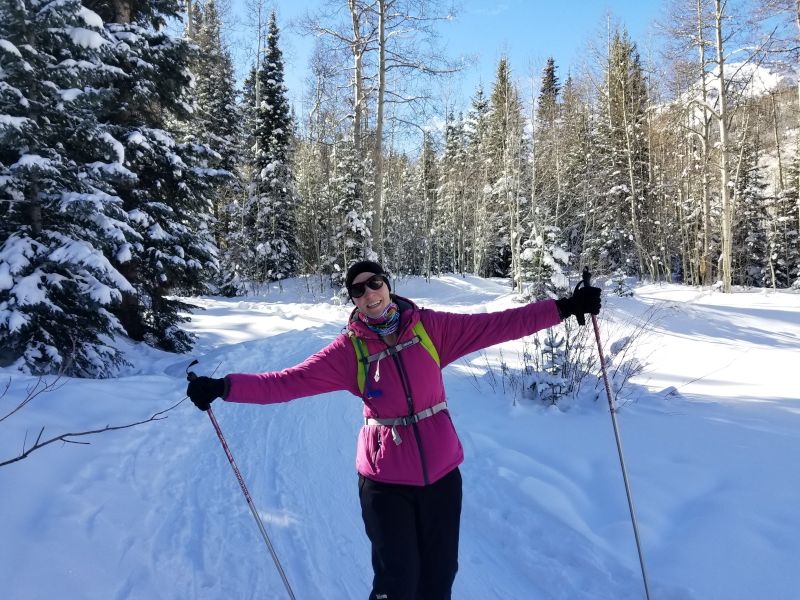 10 / 12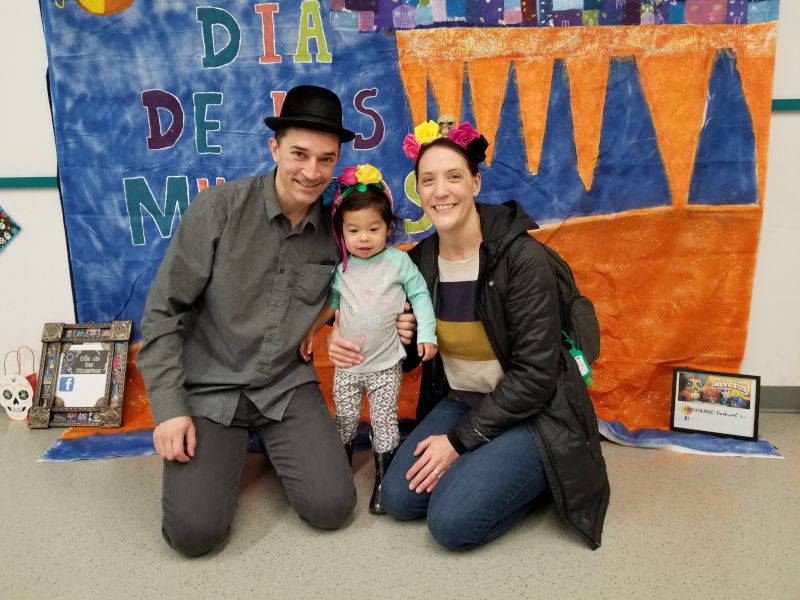 11 / 12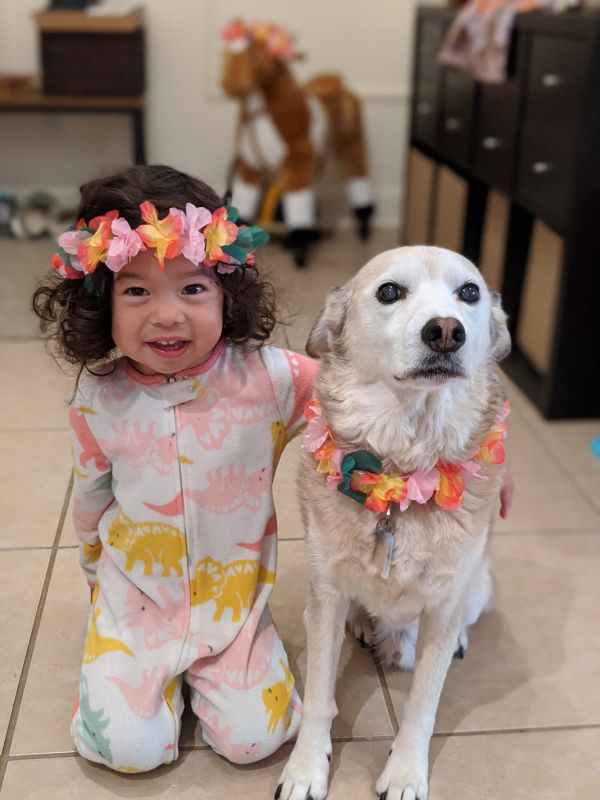 12 / 12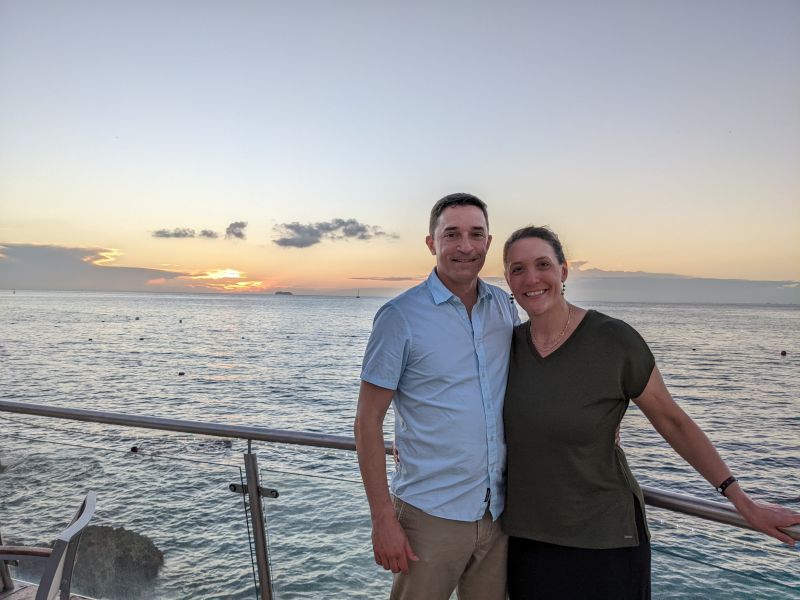 ❮
❯
Our House and Neighborhood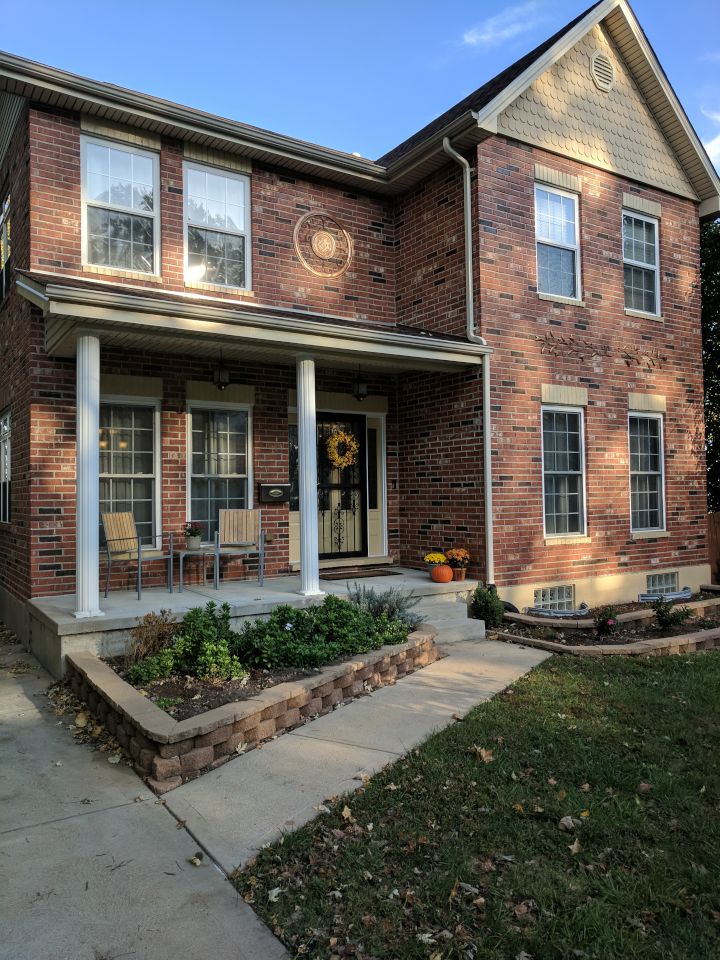 Our home often smells like fresh baked cookies and homemade pizza. We're usually found in the kitchen where our daughter loves to help us cook!
Our house is a modern two-story home with a comfy movie and playroom in the finished basement. The backyard is spacious with a tree swing, sandbox, vegetable garden, and space to play with our dog Bosley. We have a long driveway that is ideal for our daughter to ride her bike and play hopscotch.
Our neighborhood is diverse, eclectic, and very walkable with many playgrounds, shops, bakeries, and restaurants only a short stroll away. It has a small town feel but is within a large metropolis in Missouri. Our favorite playground is just around the corner from our home. We often walk to the weekly farmers market where we pick-up seasonal produce and fresh eggs. There are several family friendly music, food, and art festivals held throughout the year. Our favorite is the "Sweet Tooth Tour" where all the local bakeries and ice cream shops serve up tasty treats. We love riding our bikes to the community pool for a swim or to the library to pick-up new story books. It's only a short drive to the zoo so we visit often and enjoy a ride on the train or carousel.
Our Extended Families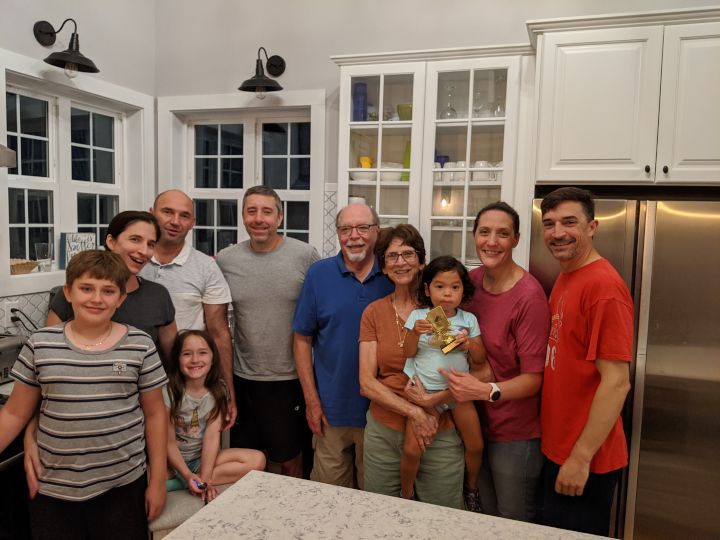 Family is our world! We have supportive parents who have been great examples of marriage and parenthood. Both our parents recently celebrated their 50th wedding anniversaries! They absolutely adore spending as much time as possible with their grandkids and are excited to welcome another grandchild through adoption.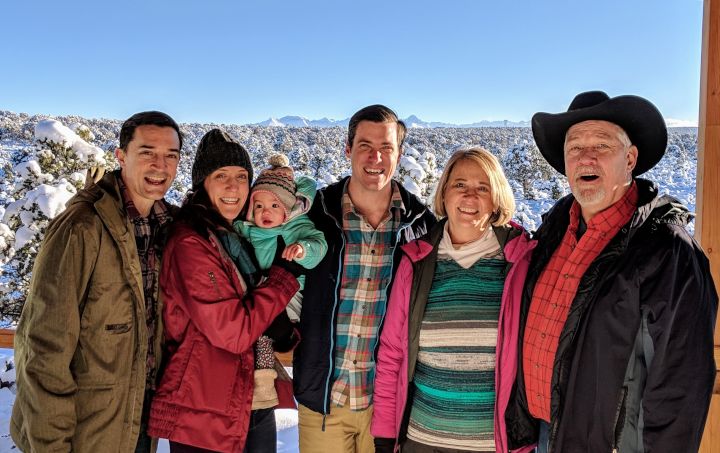 Scott's parents and siblings all live nearby so we see them often. We enjoy big Sunday night dinners, going to baseball games, celebrating birthdays with cake and ice cream, building sandcastles together on our annual Florida beach vacations, as well as trout fishing and canoeing the Ozark rivers during the summer. Every Halloween we visit the Pumpkin Patch then carve Jack-O-Lanterns together while enjoying Kettle Corn and scary movies.
Kelsey's parents and brother live in Colorado. We visit them often and enjoy skiing, hiking, kayaking, and camping in the Mountains. We spend snowy Christmas' together going sledding, making snowmen, and competing in our annual Gingerbread house decorating contest. Every 4th of July we visit her family's lake house in Wisconsin where we swim, go tubing, play trivia, watch fireworks over the lake, and drink chocolate malts from the local ice cream parlor.
From Us to You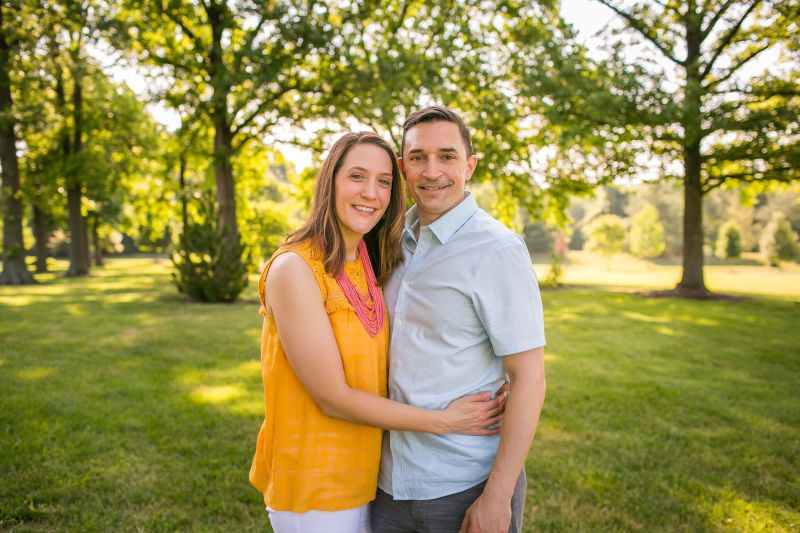 We can't begin to imagine the emotions and the struggle you are feeling in making this decision. We hope you find peace of mind knowing that whatever you choose is the right decision for you. We don't know your story yet but we do know this journey is hard and emotional. Hopefully, we'll have the chance to support you, get to know you, and learn your hopes and dreams for the future. We're thankful that you took some time getting to know us as potentially being a part of that plan.
Our story began in 2003 when we met on a vacation in Mexico. We dated for several years and were married in 2010 after a small ceremony with our closest family and friends. Over the last 19 years, our love for one another has deepened and we've learned that we can count on each other no matter what life brings us. We've experienced moves, family loss, job insecurity, family health issues, and infertility but through it all we've faced those challenges as an unwavering team. Having been together so long means we know how to comfort and support one another, solve problems together, and most importantly make each other laugh in difficult times. We have the unconditional love and commitment to give a child a stable home to grow up in.
In 2017, we welcomed our daughter, Emelia into our family. Being her parents has been the greatest joy and privilege of our lives. She is our light and quite possibly the sweetest human we've ever met. We cannot wait to watch her become a big sister. She has already told us that she wants to show her new sibling how to brush your teeth, put shoes on, learn to go potty, read books, and set the dinner table. She is a natural caregiver and will shower a new sibling with so much love. Having siblings who are also adopted will hopefully allow them to support one another as they each navigate this unique but complex part of their identity.
Much of our family profile has a serious tone but we are generally very silly, fun-loving people. We play pranks on one another, make jokes, enjoy comedies, and sometimes have entire conversations using only silly words, funny facial gestures, and funny noises. We find laughter is the best way to bring joy to everyday life. We want to create a home for a child that fosters a curiosity for the world, a passion for learning, kindness for others, and values honesty, individuality, support, and laughter. We can't wait to bring another child into our home and into our hearts.
If you decide to pursue adoption and you decide to choose us we are open to sharing your child's growth and life experiences with you. It is important to us that you share in the joy of seeing and being part of the unique person they become. We are open to sharing though photos, letters, emails, phone calls, video chats, and in-person visits. We promise that they will always know their adoption story and how much you love them.
As parents, we will do everything in our power to make your child's life happy, healthy and full.
Love,
Scott & Kelsey
Favorites
Author
Kurt Vonnegut
Lucy Maud Montgomery
Book
The Expanse series
Anne of Green Gables
Children's Book
The Snail and the Whale
Wacky Wednesday
Day of Week
Friday
Saturday
Dream Car
Too many to choose
Family Activity
Eating Together
Kayaking
Food
Smoked Chicken Wings
Cheese
Holiday
Thanksgiving
Christmas
Holiday Tradition
Family Holiday Dinners
Memory with a Child
Making up jokes with Emelia
Musical
Encanto and Blues Brothers
Quality about my Spouse
I love her laugh
His humour
Sport to Watch
Formual 1 and MotoGP
Soccer
Time of Day
Morning
Snacktime
Get in Touch
Provide more information, so American Adoptions can connect you with this family.
---