1-800-ADOPTION
Thank you for viewing our profile
If you would like to learn more about us, please call 1-800-ADOPTION (2367846), fill out the form at the bottom of our on-line profile page, or email us at bp_information@americanadoptions.com.
To revisit our on-line profile page and view our profile video at American Adoptions, simply use your mobile phone to scan the QR code on the right. We are looking forward to hearing from you!
Sean & Jasmine
We know that you want the best for your baby, and so do we! You are incredible. We can tell, because you are considering this path for you and your child. We are grateful for your courageous decision and for learning more about us. We have so much love and laughter in our home, and we cannot wait to share it. We hope that you consider us, and we look forward to the journey ahead!
About Us
Job
Postal Worker
Director of Human Resources
Education
Maritme, United States Coast GuardMaster of Oceans
Business Administration
Relationship
Legally Married
Discussing Adoption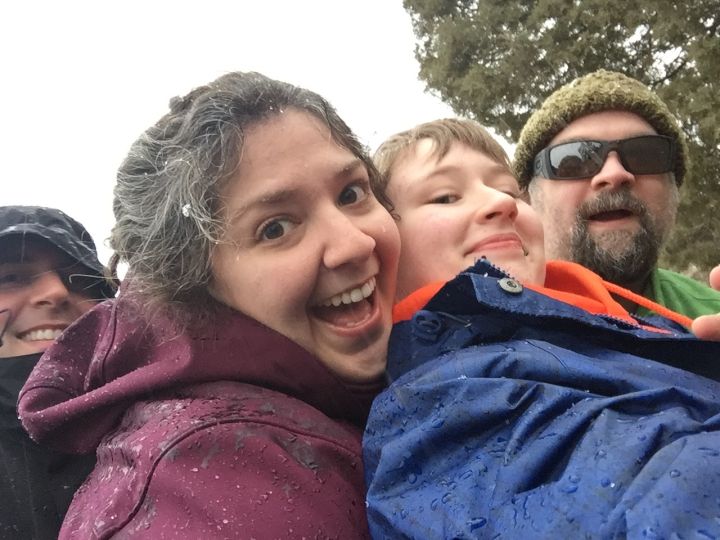 Although infertility has been a challenge for us over the last several years, we have talked about the idea of adoption for the past decade. We want to more than anything to build our family and share our love with a child. What ultimately led us to choose adoption for building our family is the far reaching positive impact that it has; helping the child, the birth mother, and ourselves in turn. What held us back from adopting sooner was the significant financial resources that adoption requires. We had to plan ahead and make sure that we could find room budget the process. Once we sorted out our budget, adoption was the clear choice for our family.
Talking to children about their adoption helps them to understand their story and allows them to make sense of their world. We believe that is important to make adoption a household word from the beginning. It is important that the child know from a very early age that he/she was born into the world the same way as everyone else, and that the amazing woman they grew inside of wasn't ready or able to be a mother to any baby at that time. It's important that the child know that this was a decision that this was not made lightly, and that it was a very honorable thing to do. We will tell the child that we wanted to be parents so much, so we over the moon to adopt them. We will share the fact that we are honored and thankful that they could join our family and share our love.
Qualities We Love, Admire and Respect in Each Other
Sean is the most loving person I have ever met. His heart knows no bounds, and he is a warrior for the down trodden. Sean really cares about everyone. He works hard to make sure that the people around him feel happy and loved. Sean loves people fiercely for who they are. Sean is a hard working, kind, and compassionate man. One of my favorite things about him is that everyone he meets has good things so say about him. I admire that Sean would rather fix things around the house than get new stuff. He is ridiculously funny, and a great cook too.
Jasmine is the best friend I have ever had, it's that simple. I could never in a million years have asked for a better partner in my life. She regularly makes me laugh so hard that I fear I may choke. She brings joy to everything we do and every day is even more lovely than the last. While she is playful and hilarious, she is also intelligent, open minded and willing to listen with the intent to understand. She is a great adventurer and is always ready to try new things, whether it be braving a river in a kayak, exploring a state park or popping the cardboard loose on a new board game. She knows the honest and pure value of savoring a hot mug of tea on a cold evening, while reading a good book.
Cultural Heritage
We love to travel with our family, and look forward to the opportunity of exposing our child to diverse cultures at a young age. If we are lucky enough to adopt a child of another culture, we will travel to areas significant to their culture. This will enable us to experience their heritage first hand.
We plan to research the child's specific culture and heritage, and celebrate it. We can do this through attending cultural events, meeting with local groups, celebrating holidays, and decorating rooms in our house with items of significance. One way that we love to celebrate our own cultural heritage is through cooking, and we are so looking forward to learning about the dishes and history of the child's heritage and incorporating them into our every day lives. Also, we will learn about the area of the child's origin, and discuss current events in that country/region regularly.
Photos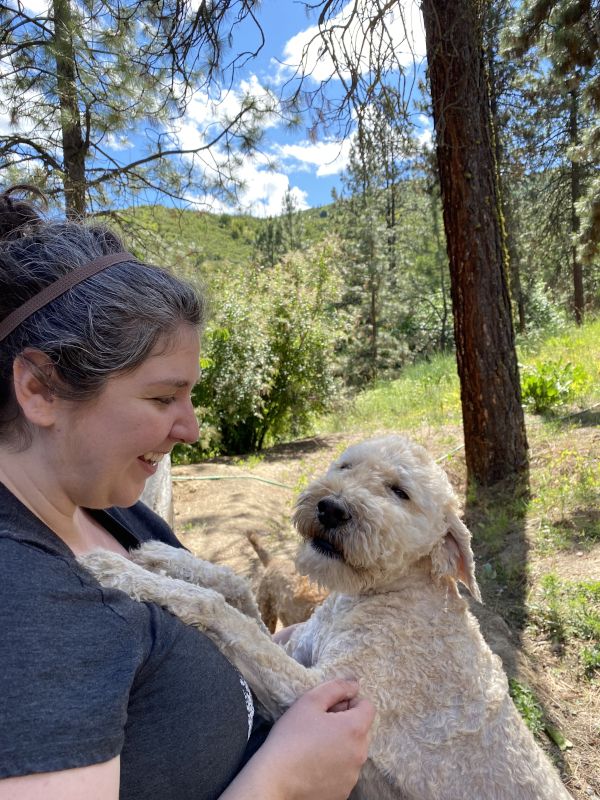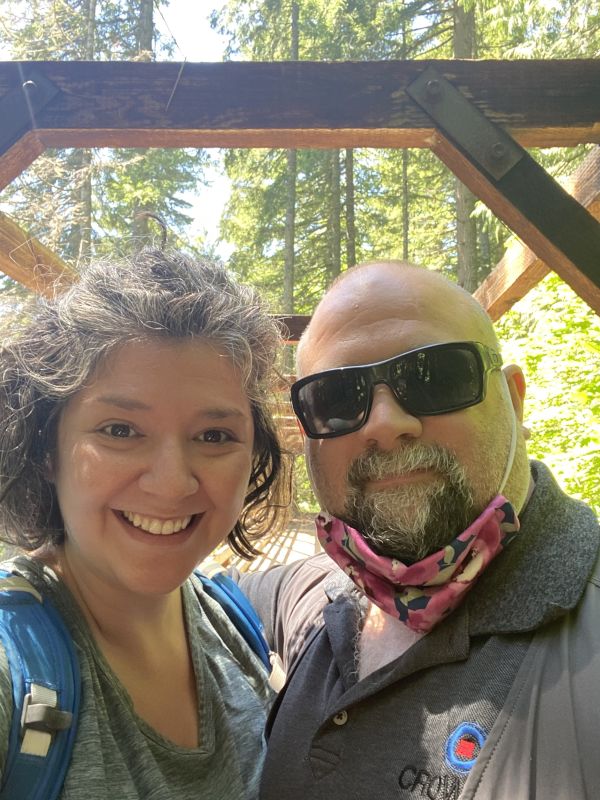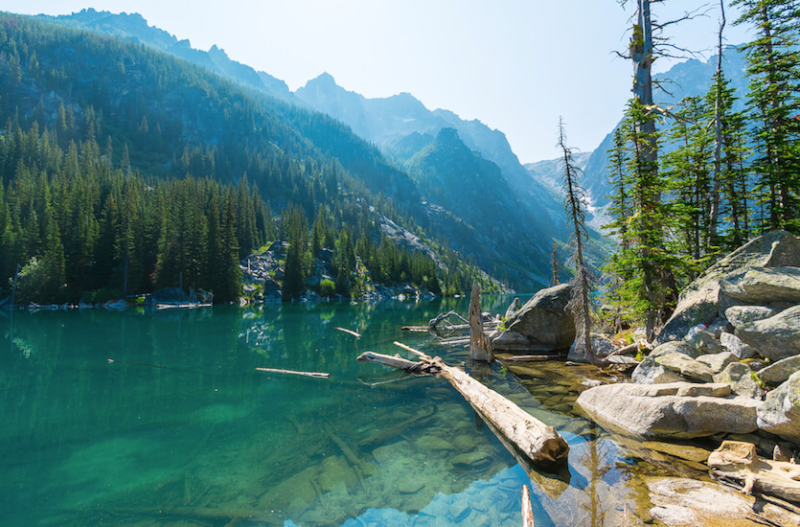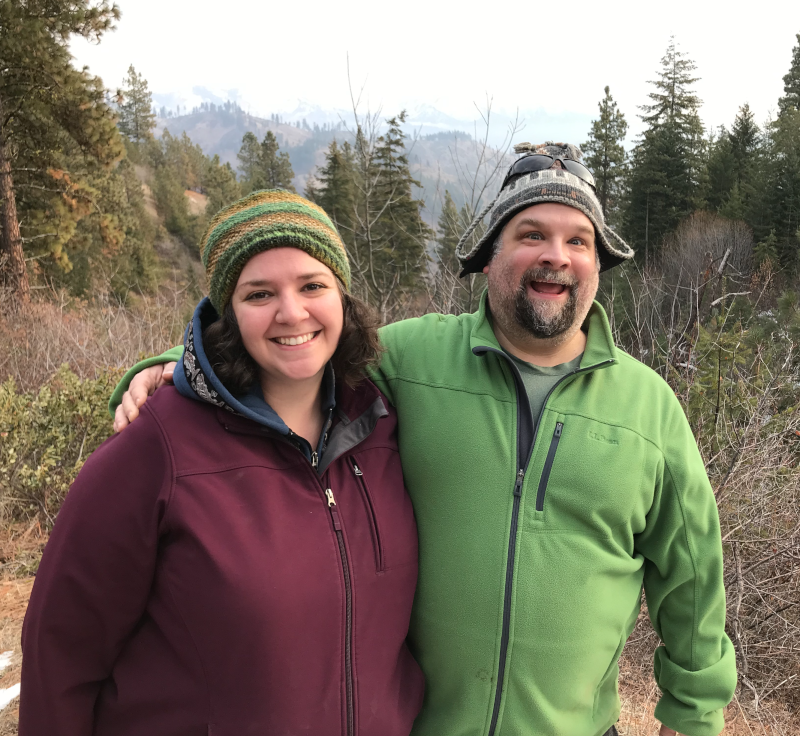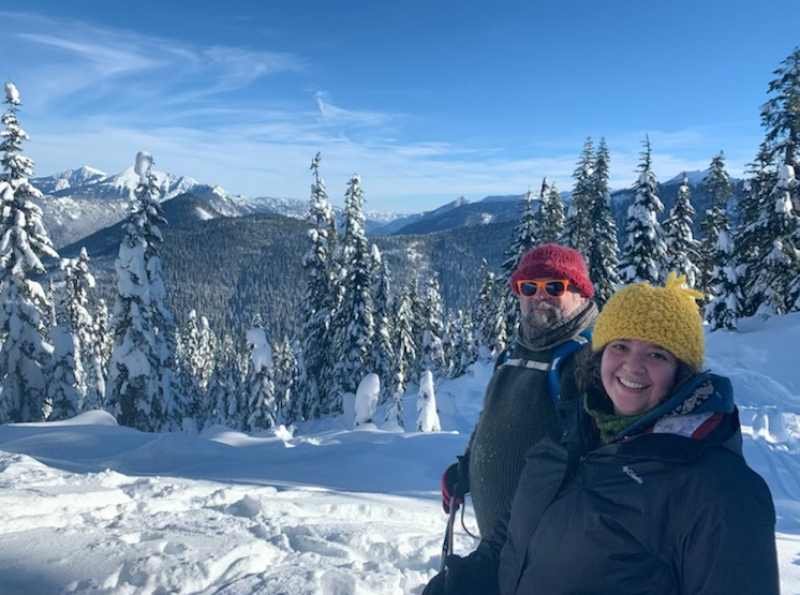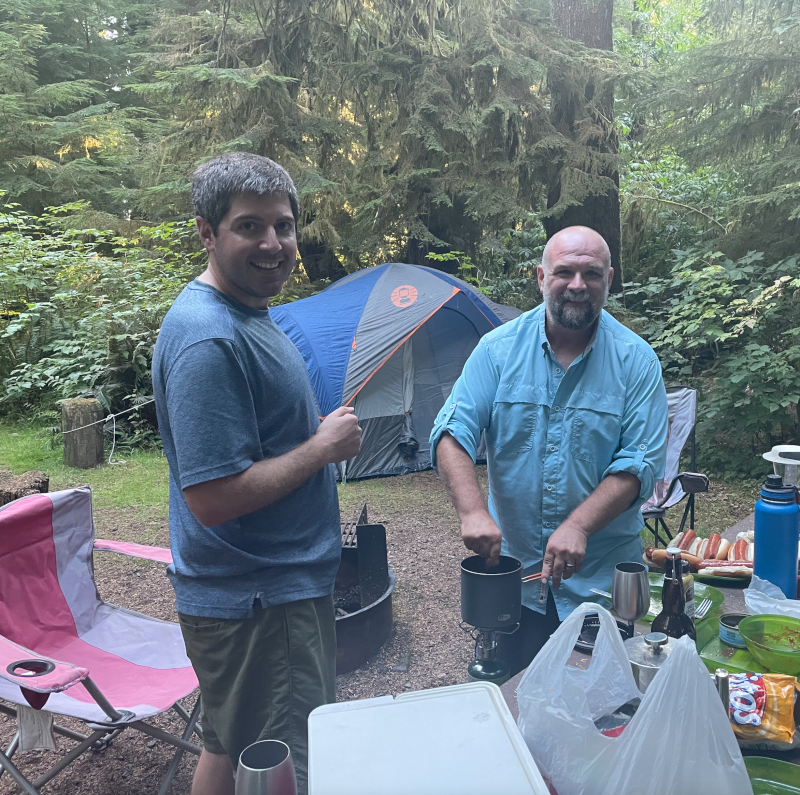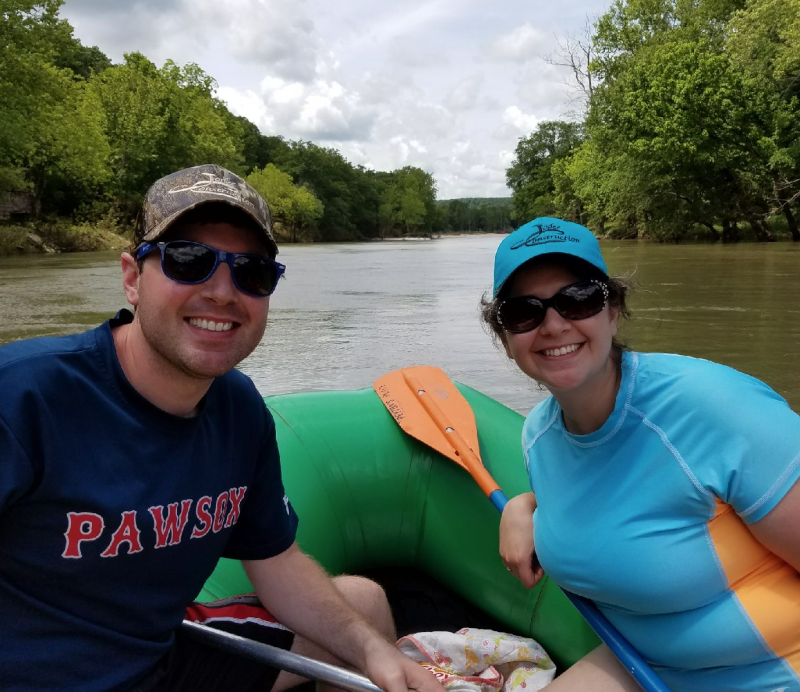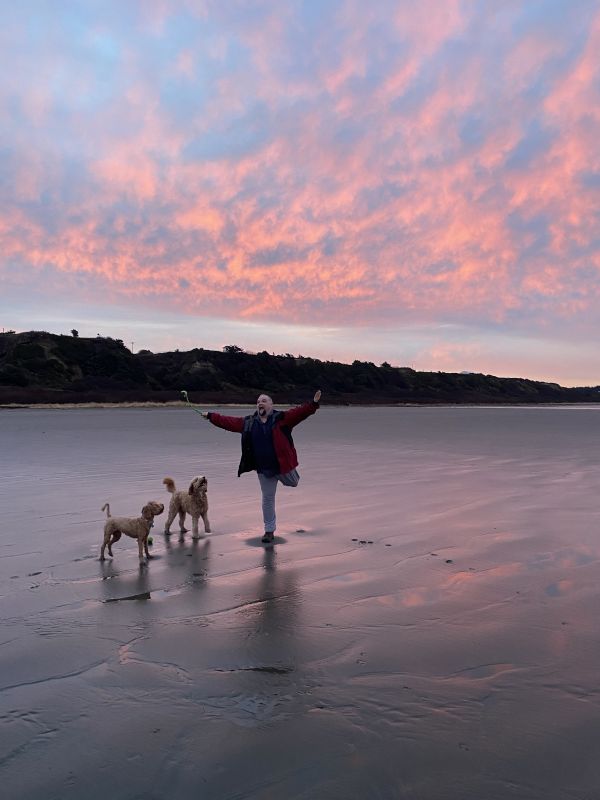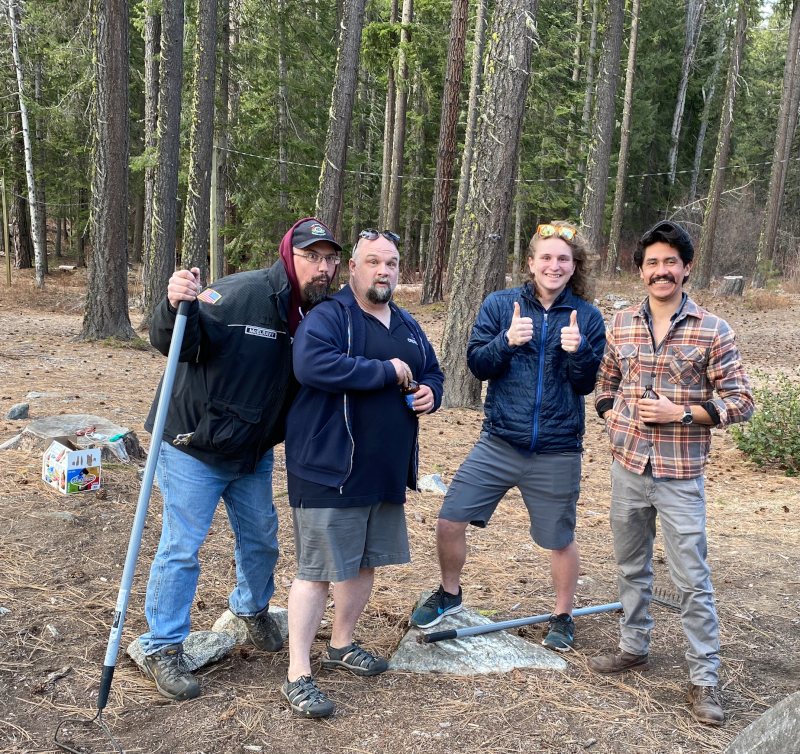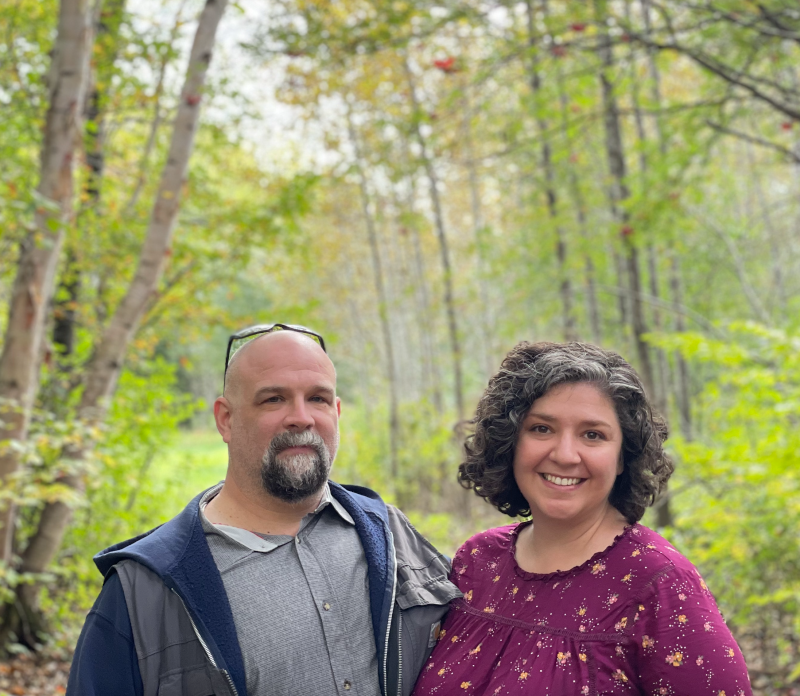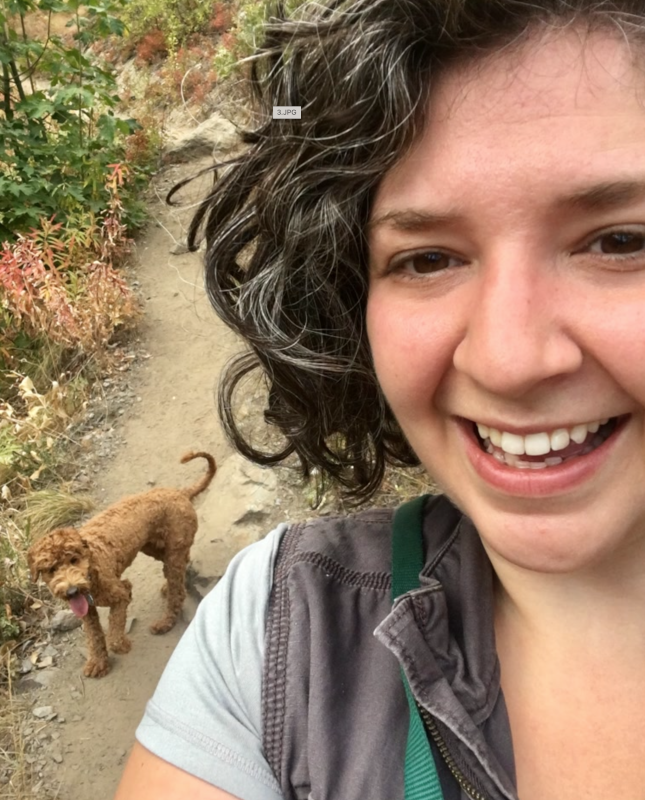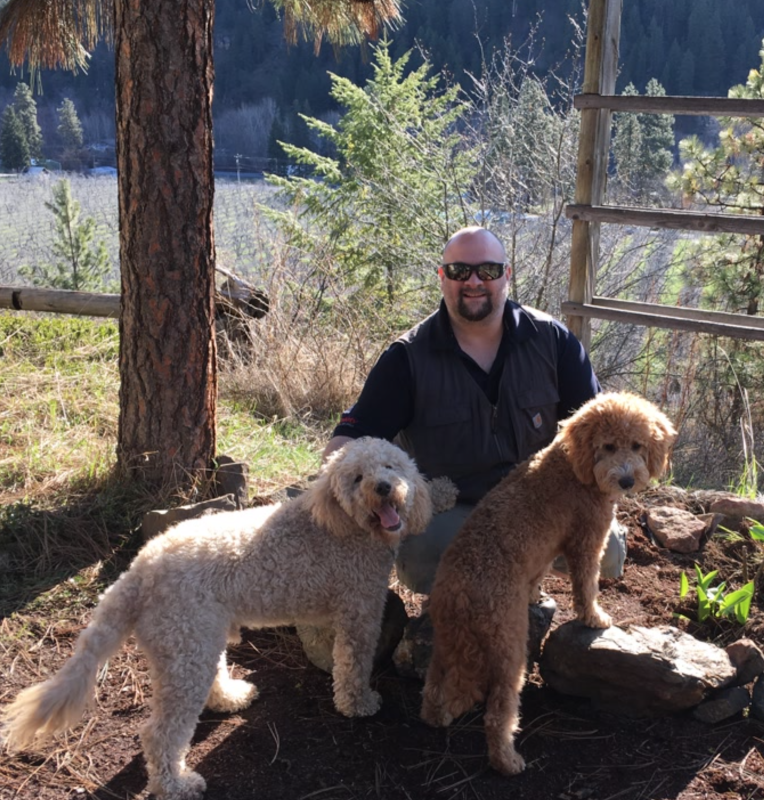 ×
1 / 12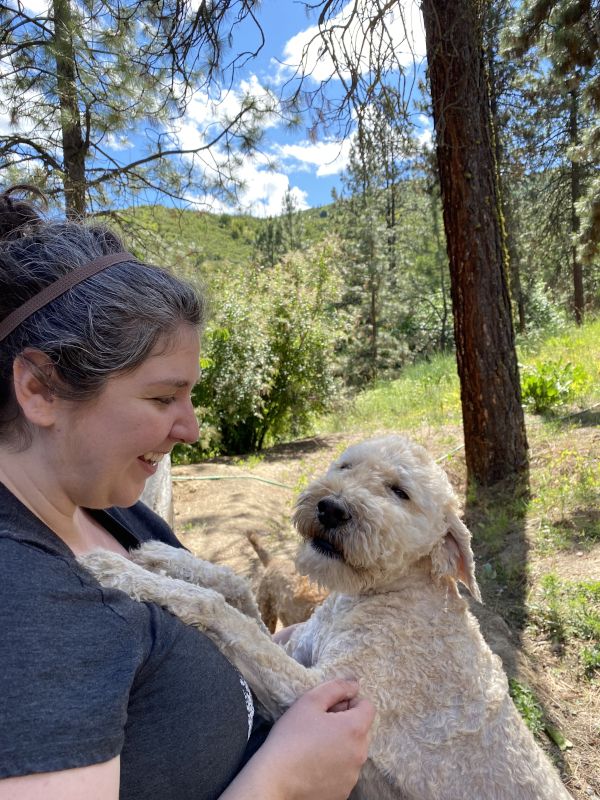 2 / 12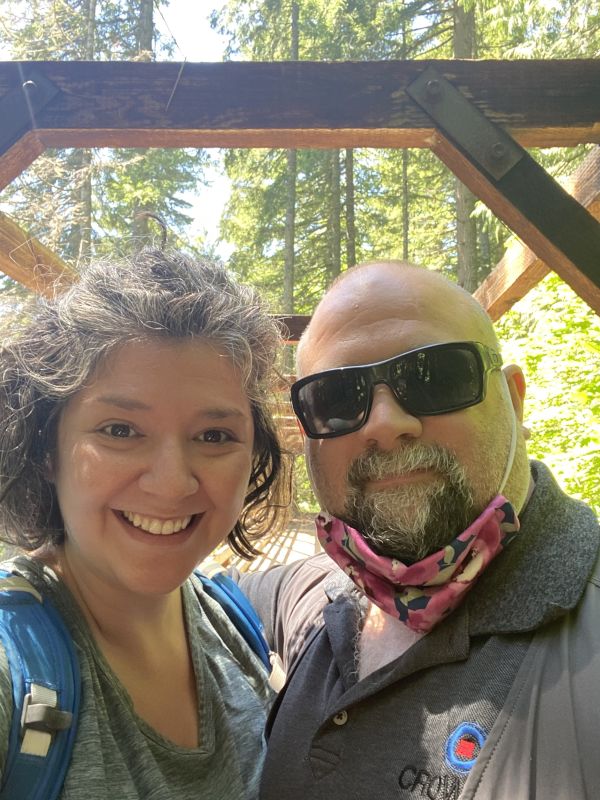 3 / 12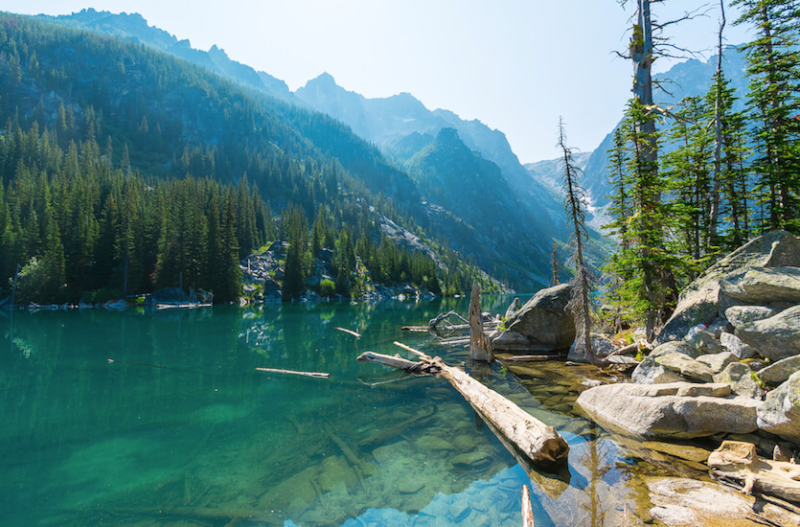 4 / 12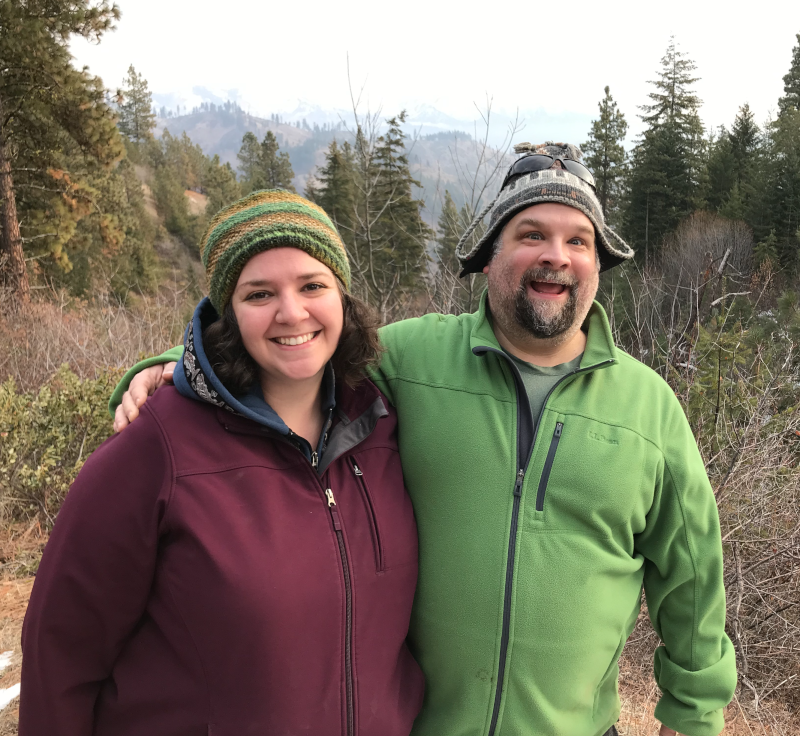 5 / 12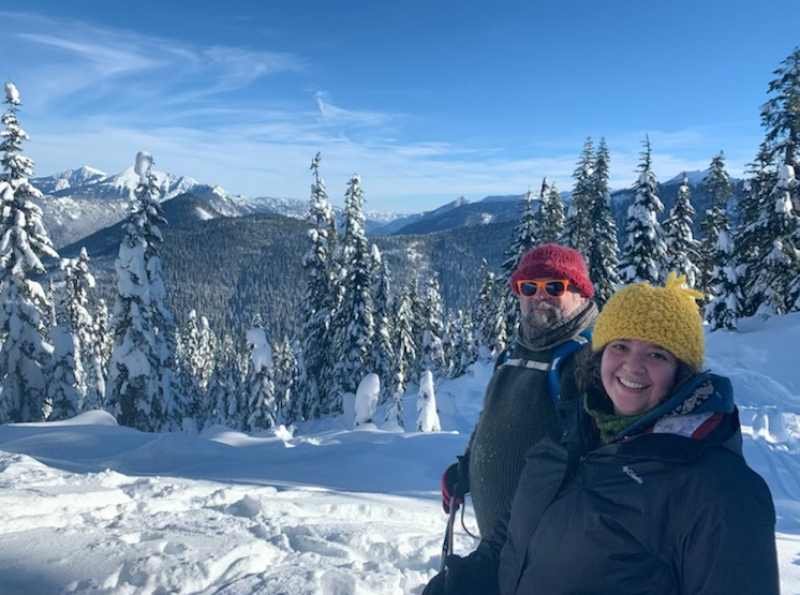 6 / 12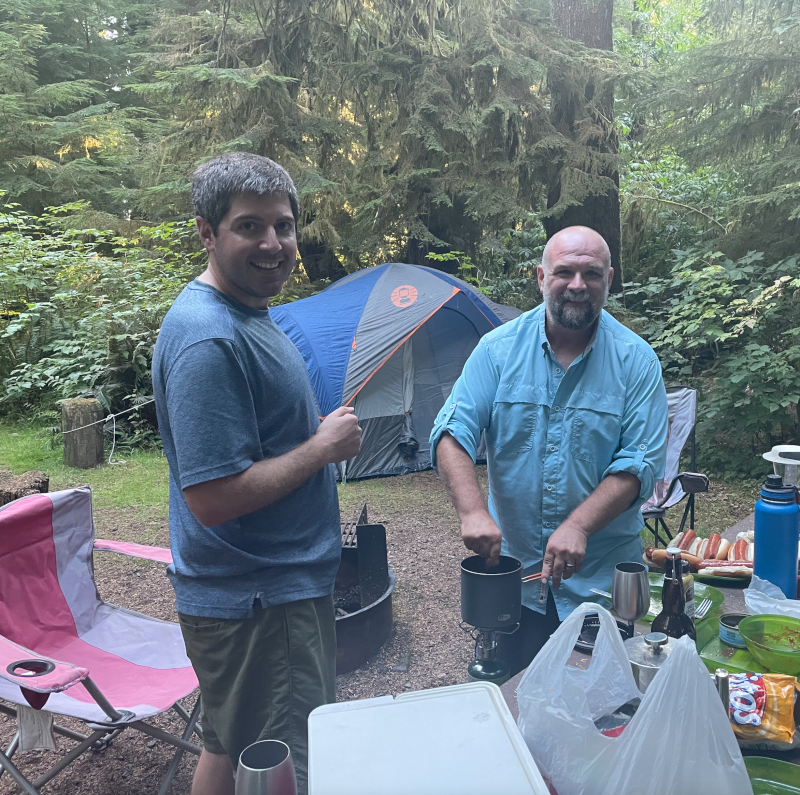 7 / 12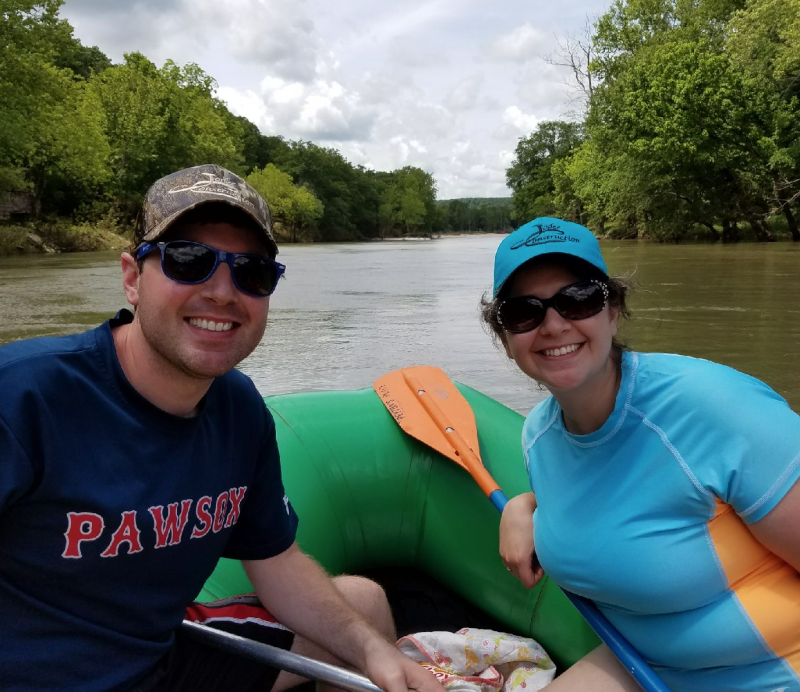 8 / 12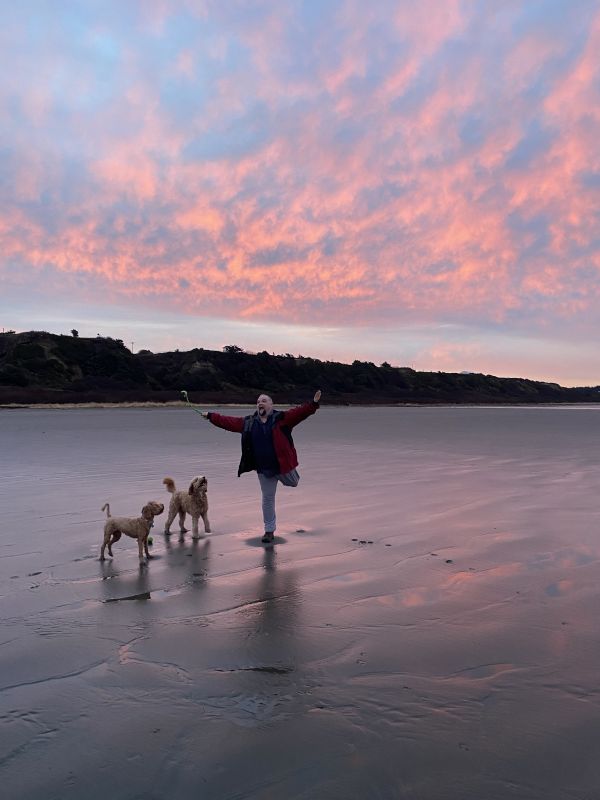 9 / 12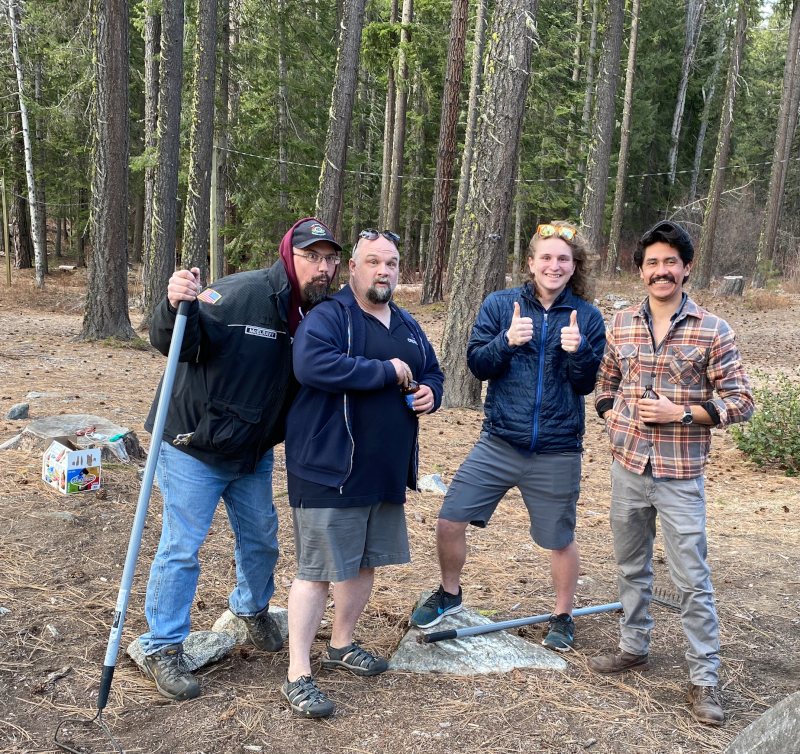 10 / 12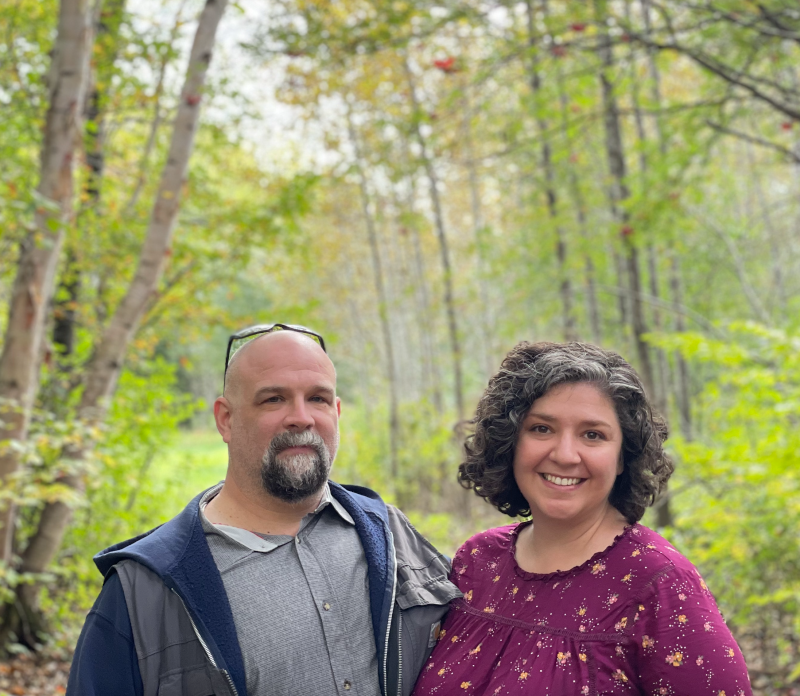 11 / 12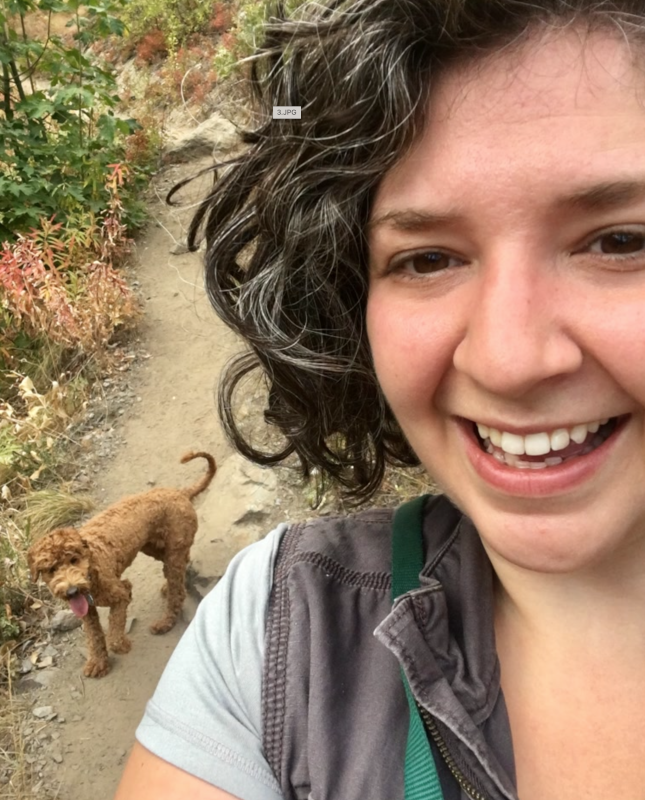 12 / 12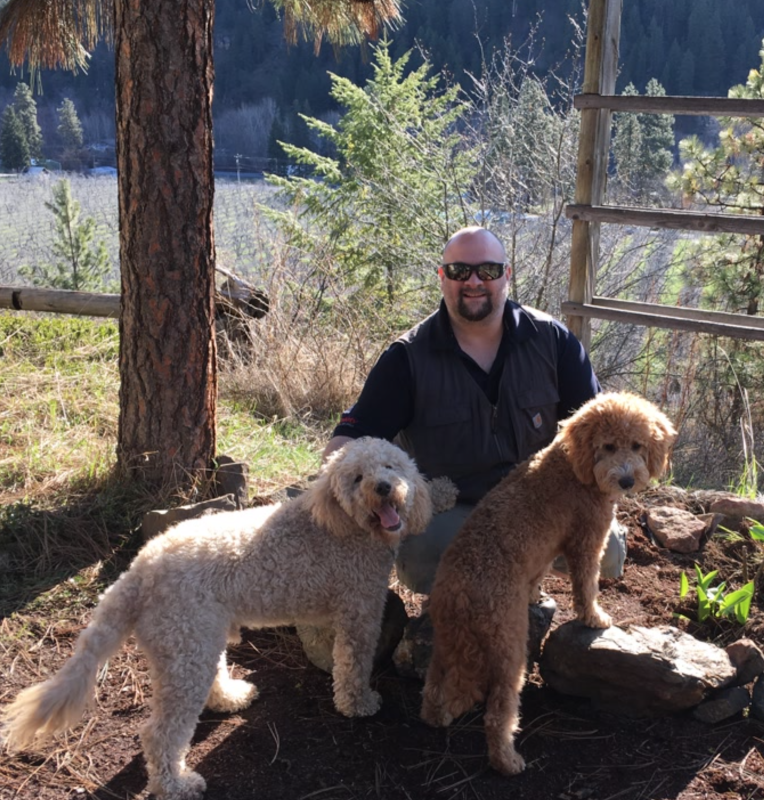 ❮
❯
Our Extended Families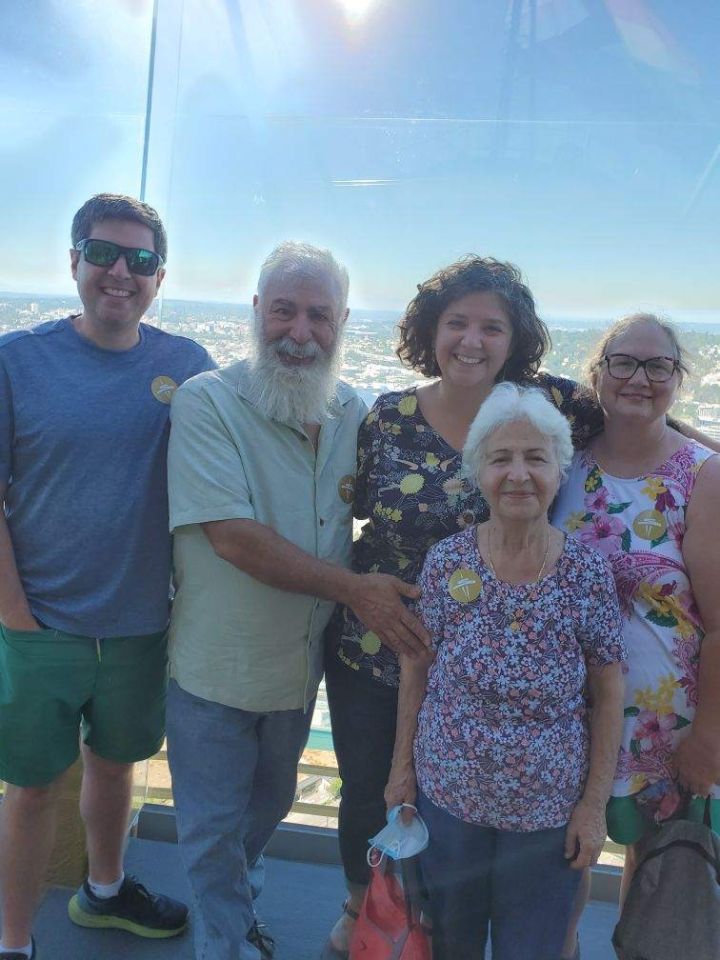 Our families are so excited to share their abundance of love with this child. Sean's family live in Arizona, but we make trips back and forth to visit each other at least annually. Jasmine's family live mostly in Oklahoma, but we make make it a priority to see each other several times a year. Andy (Jasmine's brother) shares a home with us in the beautiful state of Washington, where we love to play board games and go camping and hiking. Sean's daughters are both educators and they live in Washington, too. As a group, we all love to travel, cook out, and play games together.
The Family on The Bremerton ferry Hiking with Family and Friends Our families just visited for two weeks and we went salmon fishing, sight seeing, and had fun at many u-pick fruit farms. It was a blast. Our families always come to visit us on the holidays, because we live near a very popular Christmas Village. Our house is large and welcoming, and we have enough room and beds for everyone. We love baking and sledding as a family in the winter. In the summer, we have just as much fun hiking, swimming, and kayaking together.
Each member of our family is so happy about welcoming this child into our family, and cannot wait to share their love, laughs, hugs, and kisses.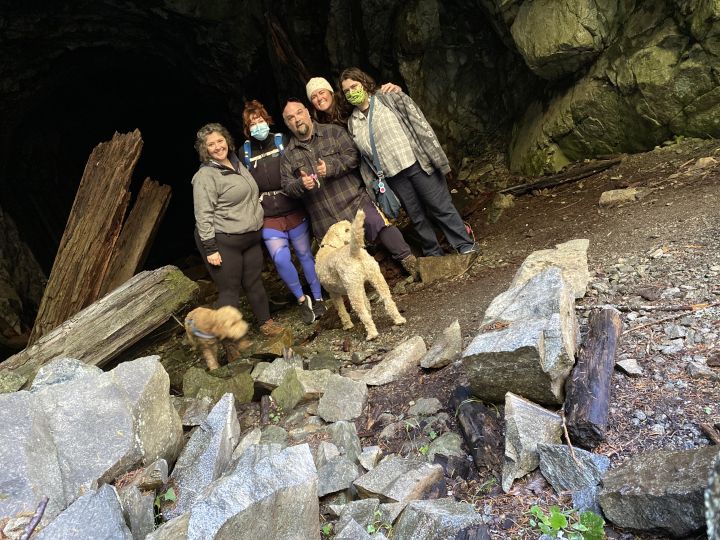 Our House and Neighborhood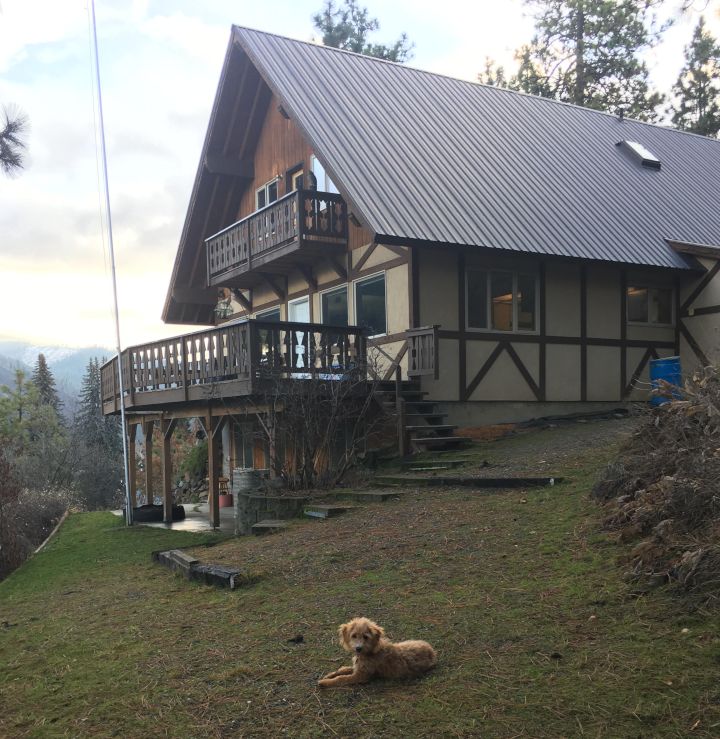 Washington - We hail from the state Washington, and are very lucky to live in a beautiful Bavarian chalet style home in a vacation wonderland. We live in a rural setting, and our home is surrounded by mountains and backed by national forest. Our house has 3 bedrooms and two bathrooms. Our favorite rooms in the house are the kitchen, the living room, and the deck - all of the places people congregate. We love living remotely, so that we can enjoy the outdoors with our dogs, barn cats, and chickens.
We live near a Bavarian Village nestled in the heart of the Cascade mountains which is has many festivals through the year. Some of these festivals include the Festival of Lights, the Autumn Leaf Festival, Oktober Fest, and the Spring Bird Fest. Our community calendar is jam packed with activities for the whole family!
Aside from the from the festivals, our area provides many opportunities for fun and enrichment. There are many beautiful lakes, rivers, and mountains right outside our door. Our community is deeply agricultural, and we enjoy fresh picked fruit throughout the spring, summer, and fall. There is truly something for everyone in our area.
From Us to You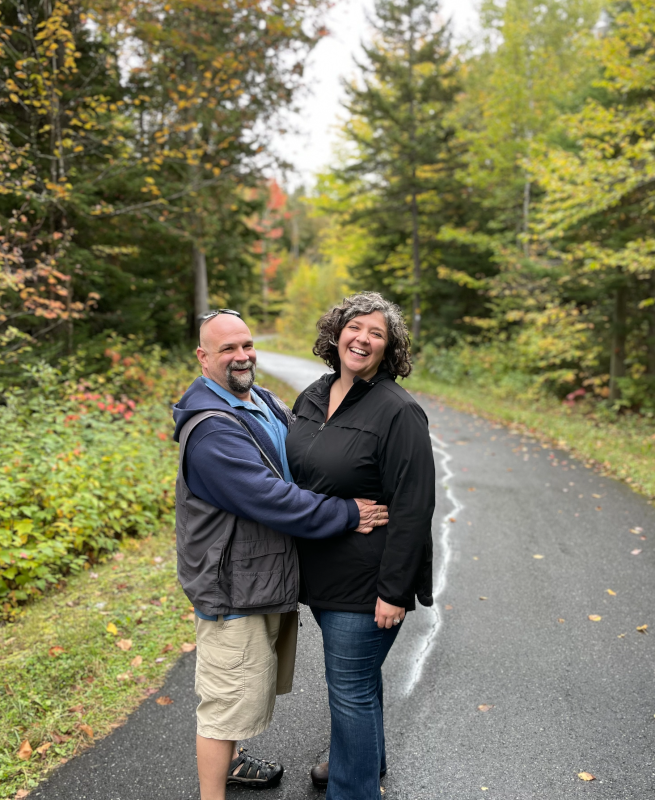 Hello, Beautiful Expecting Mother!
Thank you. We can't say that enough. We don't know what led you down the path to make this incredibly hard and selfless decision for your baby. What we do know, without a shadow of a doubt, is that you are loved, and you are brave. You don't know us yet, but we a have been thinking a lot about you for awhile now.
We are Jasmine and Sean, and we are honored that you are considering our family. We have a wonderful home that looks out over a picturesque valley at the foot of the Cascade mountains, and it is filled with love, laughter, and cute, cuddly critters. Sharing our slice of peace and serenity would be our dream come true.
The path that led us here, to this very point in time, has been a long and steady journey. When first met and when we got married, we knew that we wanted to grow our family, and to share our love. We went back to school, saved our money, changed careers. After 5 years together, we were ready to start our family. We spent several years struggling with infertility. That's when we knew, we needed to choose a path that could help as many people as possible - we needed to choose adoption.
We know that this is a confusing and difficult time for you while you are trying to figure out the best option for you and your baby. No doubt, you have a lot of nerves about this process - we do, too. You want what is the best for your baby - we do, too. One thing that has been pressed upon our hearts is the very real struggle that you have and will go through with this process. We know that you are incredibly courageous, and we are excited to meet you. We hope that you feel supported and loved, no matter where you are in your journey.
If you choose our family for your adoption plan, we want to assure you that we promise to respect you. We promise to cherish and love your child unconditionally with our hearts and souls. We will provide a safe and happy home and life with every possible opportunity. We will provide your child with emotional and financial support, a safe and stable home, and a good education. We will support your child's interests, where ever they may lay.
As a couple, we have been together for 10 years, and married for 7, it feels like we've only begun. We enjoy our lives together in the purest and deepest sense and share happiness and love in everything we do. We will provide a loving network of family and friends, a home filled with fun and happiness, and the dedication needed for a great and successful life. It would be our honor and privilege to share what we've made.
We promise to send you letters and pictures through out our journey. If you are willing, we would be happy to send emails. We are excited to learn more about you, and to share what we learn with your child.
Thank you for considering us. Thank you for your time. Thank you for your bravery. No matter where this journey takes you and no matter where you choices fall, know this: You are loved. You are beautiful. You are brave.
Wishing you all of the best,
Sean & Jasmine
Favorites
Actor
Harrison Ford
The Rock
Author
JRR Tolkien
Terry Pratchett
Book
The Hobbit
Harry Potter (all of them)
Candy Bar
Payday
Whatchamacallit
Cartoon
Futurama
Looney Tunes
Childhood Memory
We moved to Alaska when I was just a young kid. When I was six years old on Christmas morning we all got sleds and hand knit hats and mittens. We spent the morning sledding, even though it was completely dark outside because we were up in Alaska.
Going on vacation to the beach in Texas with my family. We played in the ocean for the first time, and I burried by dad and brothers in the sand to look like mermaids.
Childhood Toy
My stuffed elephant.
Jasmine and Raja action figures from the movie Aladin.
Children's Book
Harry Potter
The Fox in Socks
City
Seattle, WA
Portland, OR or maybe Portland, ME . Both Portlands are awesome.
Classic Movie
Star Wars
Young Frankenstein
Day of Week
Saturday
Saturday
Dessert
Hot brownies with vanilla ice
Creme Brulee
Disney Movie
Thor Ragnarok
Aladdin
Dream Car
Winnebago
One of those awesome camping vans that you can sleep and cook in and go off road.
Dream Job
Be a writer.
Stay at home mom
Dream Vacation
Cruising the French canals in a canal boat - expoloring castles and small villages.
Italy
Family Activity
Hiking, Camping, and Eating
That's a tie between hiking and baking with the family
Flower / Plant
Tomato plants
Outdoor: Roses or Cucumbers Indoor: Aroids or "string of" plants
Food
Fried Chicken
Homemade pasta or thai food
Form of Exercise
Hiking
hiking, swimming, or kayaking
Hobby
Painting
Knitting, gardening, walking the dogs, watching the chickens
Holiday
Christmas
Christmas
Holiday Song
The Chipmunks - Hurry Christmas Don't Be Late
You're a Mean One, Mr. Grinch
Holiday Tradition
Cooking Christmas dinner for my family and friends.
Giving gifts first thing Christmas morning, then going snowshoeing and sledding before coming home and cooking dinner together as a family.
Ice Cream
Peanutbutter Crunch
Double Magik Cookie Monster
Junk Food
French Fries
Is potato salad a junk food? I really love potato salad.
Leisure Activity
Playing Board Games
Sitting on our back porch, drinking tea, and reading a book
Magazine
Grit
Taste of Home Holidy Edition Magazines
Memory with a Child
Canoeing with my kids. They were sitting in the front of a canoe and we paddled through lillypads, and they would reach out and pick the flowers. It was like something out of a fairy tale.
Hiking with my neices. They were so goofy and fun. My youngest neice found a neat stick she carried everywhere. She got her shoes and socks so muddy while playing with dogs on the trail that she took her socks off and hung them off of her hiking stick.
Memory with Spouse
Our first date - we went to the Space Needle. It was very windy and dark, and we walked around in the rain while holding hands. We ate chili cheese tots and chicken wings. It was awesome.
Vacationing with in Hawaii. That's where Sean proposed. We were snorkeling every day, and the humback whales where mating in area. Every time we went underwater we could hear them sing.
Movie
Indiana Jones and the Raiders of the Lost Ark.
Harry Potter and the Prisoner of Azkaban
Movie Munchie
Popcorn
Ice Cream
Movie Quote
"My friends, you bow to no one" - Aragorn
"It does not do well to dwell on dreams and forget to live." ? Albus Dumbledore
Musical
Dr. Horrible's Sing Along Blog
Aladdin
Musical Group
They Might Be Giants
Oof - that's too hard. I'm going to go generic with "90s music"
Nursery Rhyme
Who Are The People In Your Neighborhood?
Bah Bah Black Sheep
Olympic Event
Skii Jump
Figure Skating
Personal Hero
My wife
My Husband
Play
Guys and Dolls
A Midsummer Night's Dream
Poet
Dante Alighieri
Edgar Allen Poe
Quality about my Spouse
She is always supportive.
His huge heart.
Quote
"Be ever so clever, or ever so kind" - Harvey
"If I can cook it, then you can eat it" - Grandma, once her taste started going...
Restaurant
Staple and Fancy
Staple and Fancy
Sandwich
Reuben
Lobster Roll
Scripture
"Judge not, lest ye be judged" Matthew 5:7
"Blessed are the poor in spirit, for theirs is the kingdom of heaven. Blessed are those who mourn, for they will be comforted. Blessed are the meek, for they will inherit the earth. - Sermon on the Mount
Shopping Store
Hobby Shops
Paradise Fibers
Song
Build a Birdhouse In Your Soul - The Might Be Giants
Some Kind of Wonderful - Grand Funk Railroad
Sport to Play
Softball
Volleyball
Sport to Watch
Cooper's Hill Cheese-Rolling and Wake
Hockey
Sports Star
Dan Marino
Michael Jordan
Sports Team
Miami Dolphins
Sports aren't really my thing, but I'm happy to watch with fans!
Subject in School
Art
Science
Thing to Cook
Brisket
I love to make homemade pasta!
Time of Day
Evening
Right after dinner, everyone is home and relaxing and not in a hurry to go anywhere or do anything.
Tradition
Preparing the Christmas feast.
I love putting up the christmas tree. We listen to holiday music, drink cider, and decorate the house as a family. It is so special. Our community also has a Christmas tree lighting festival every year as well.
TV Show Character
The Mandalorian
Liz Lemon
Type of Music
Classic Rock
90's
Video Game
Skyrim
Skyrim or Civilization
Get in Touch
Provide more information, so American Adoptions can connect you with this family.
---