1-800-ADOPTION
Thank you for viewing our profile
If you would like to learn more about us, please call 1-800-ADOPTION (2367846), fill out the form at the bottom of our on-line profile page, or email us at bp_information@americanadoptions.com.
To revisit our on-line profile page and view our profile video at American Adoptions, simply use your mobile phone to scan the QR code on the right. We are looking forward to hearing from you!
Matt & Elizabeth
We have been lucky to spend our lives surrounded by a community of family and friends, and we want to share that love and support, laughter, silliness, and joy with a child. Adoption has always been a path we wanted to pursue because it gives us a chance to build community with you through our shared love of our child.
About Us
Job
Teacher
Nonprofit Fundraiser
Education
Master's Degree in Teaching American History and Government
Bachelor's Degree in English and History
Relationship
Legally Married
Our Professional Lives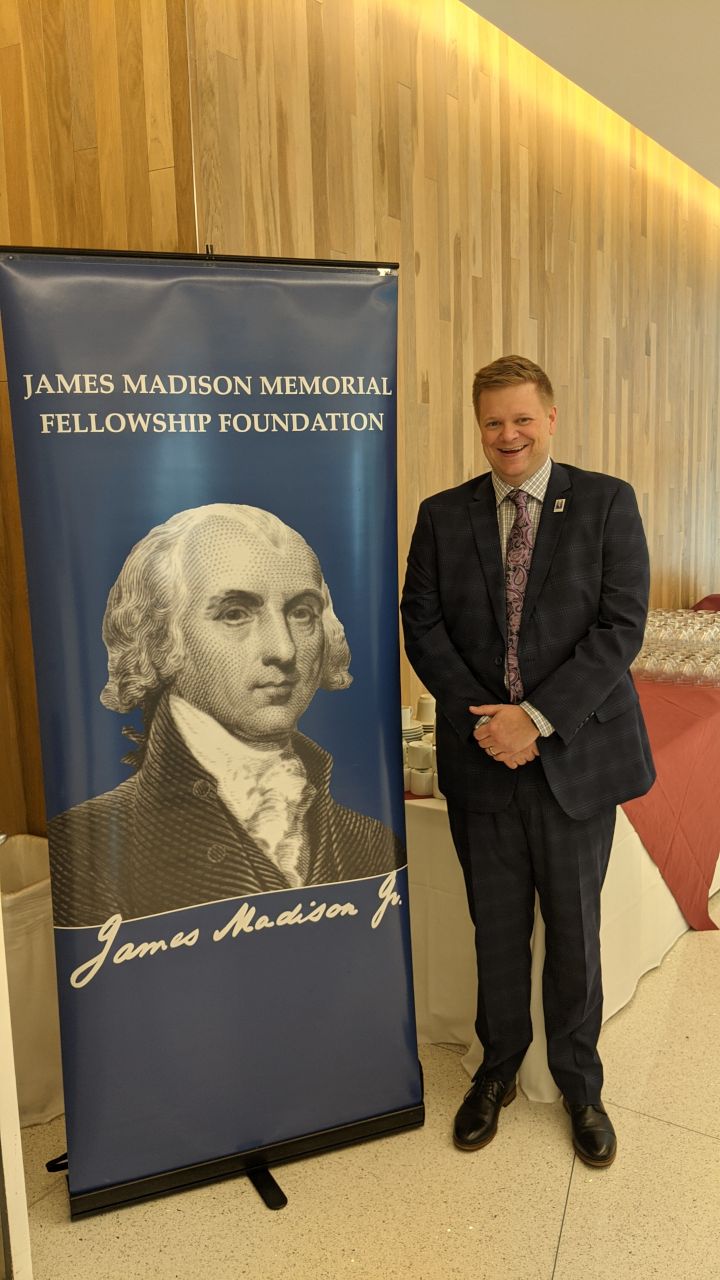 Matt has known for most of his life that he wanted to be a teacher. He loves watching young people take in new information and apply it to their lives. He especially loves teaching older students, building up their argumentation and writing skills that help them share their ideas and voices with the world. One of the things he is most looking forward to about parenthood is watching our child learn about the world.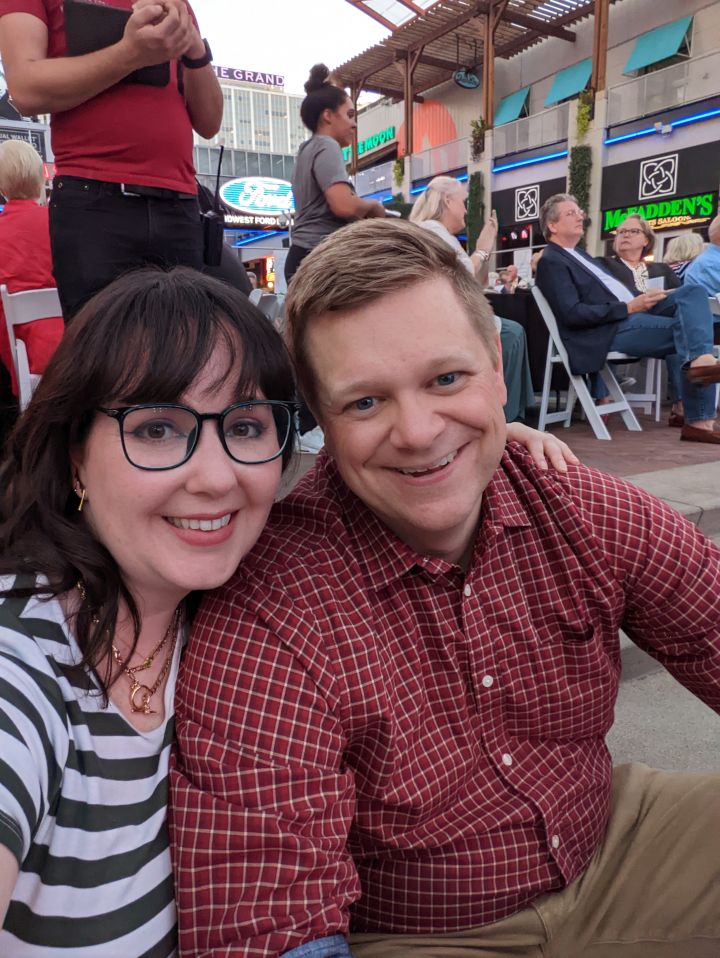 Elizabeth did not grow up with a clear idea of what she wanted to be (some early ideas were: hairdresser, veterinarian, hairdresser for horses, teacher, mom, writer) but she has always known that she wanted to do work that made the world a better place. She has found her niche using her writing skills to raise money for non-profits, first in education (which is how she met Matt!) and now for a non-profit that recruits mentors of color for students of color.
Our Leisure Time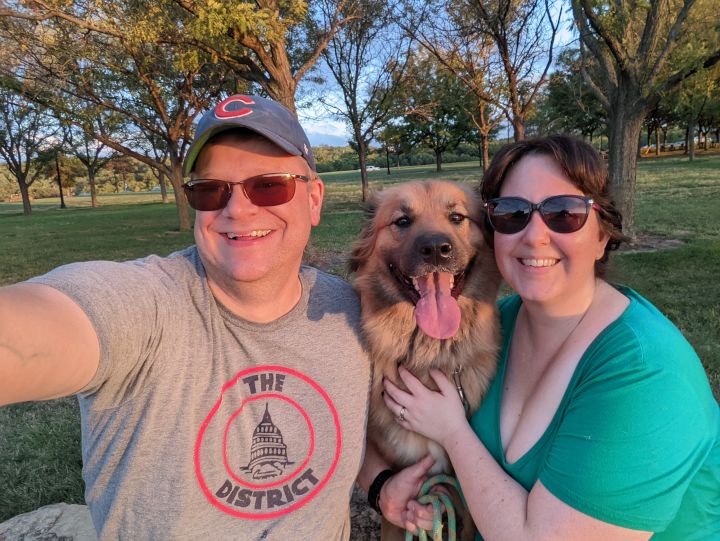 For fun, Elizabeth likes to read mystery novels, watch the Great British Baking Show and work on her embroidery and weaving projects. She also volunteers at the local animal shelter and takes two shifts a month on the crisis line for the local rape response center. It is important to her that no one who needs help feels alone and unheard.
Matt likes to read books about baseball and history. He likes to invite friends over to hang out in the backyard and grill for them when the weather is nice, and to watch college sports with him when it isn't. He volunteers his time at the high school where he works, running the National Honor Society for his students and attending their sporting events to cheer them on.
Our dog, Sadie, is also an important part of our daily lives. Sadie is our personal trainer (she needs to sniff the entire neighborhood, no matter the weather), alarm clock (breakfast will be on time whether or not we want to sleep in) and cheerleader (no one has ever been so happy to see us come home in our lives.) We adopted her after we saw that she had been living in a foster home with toddlers on whom she absolutely doted. Elizabeth is a long-time volunteer with the Humane Society, so rescuing pets is important to us. We knew we were planning for children, so finding an experienced, gentle dog was key. Sadie brings so much joy to our lives and we know she will be a great companion to a child!
Cultural Diversity
We believe that the best way to address cultural diversity is to provide lots of representation of people of all ages, races, body types, and genders in both the media we consume and the people we bring into a child's life.
It's important to show children a world where everyone can be successful and happy and make a difference, and it is especially important to do that with stories of people of color or people with disabilities, or others who are not often represented positively in the mainstream.
We want our child to grow up and connect with a world that is representative of the broader community and nation in which we live, which we feel is essential in helping the child learn and develop empathy.
Finally, part of teaching empathy in our children is modeling that we are also lifelong learners and seek to grow in our understanding of others.
Photos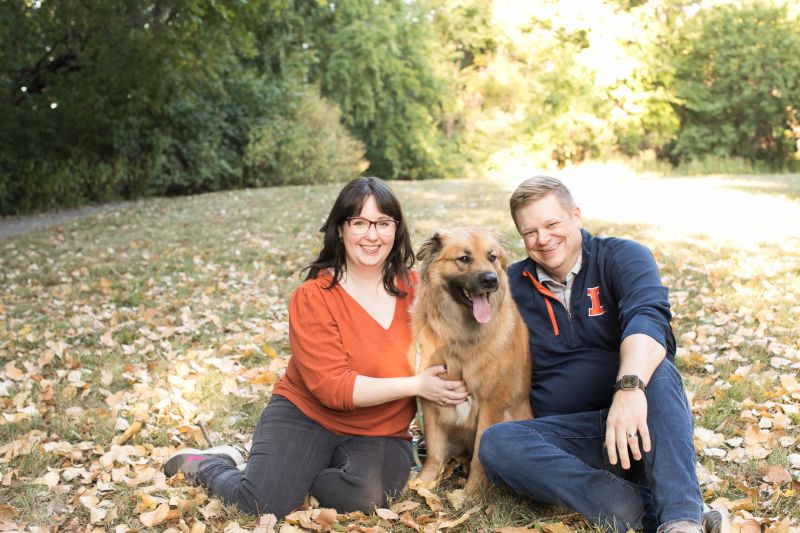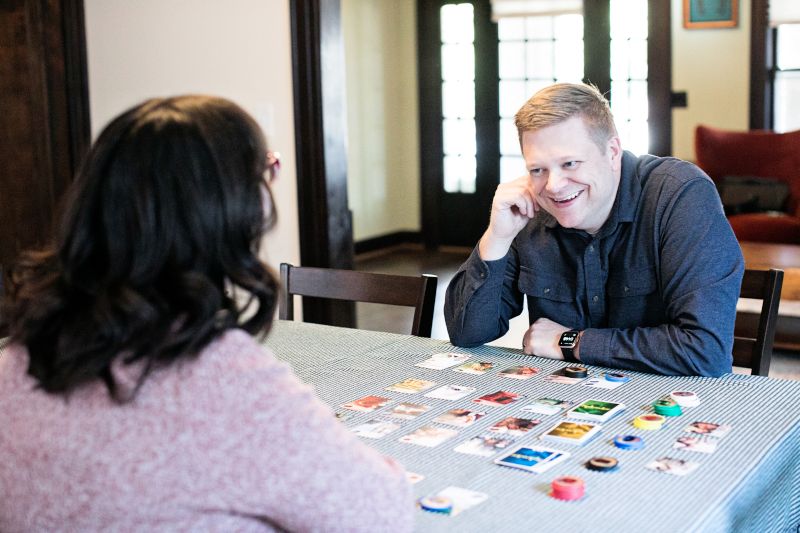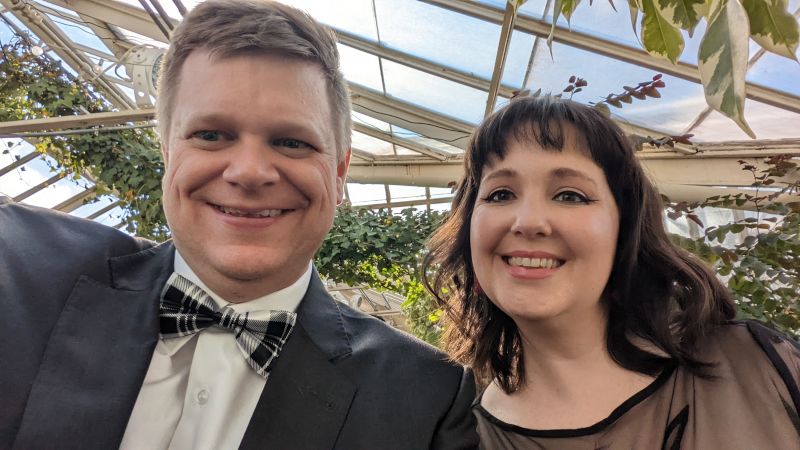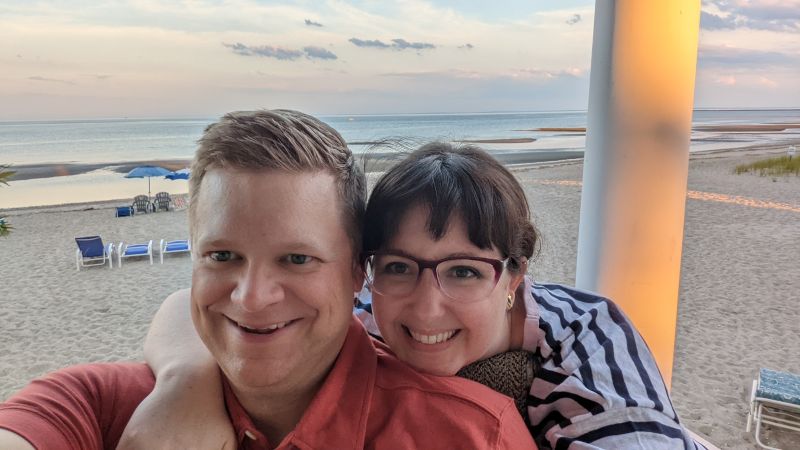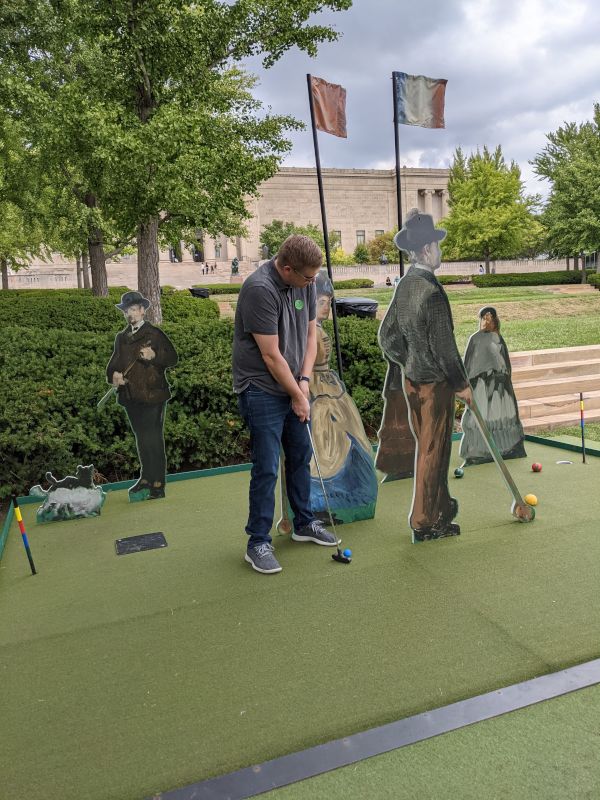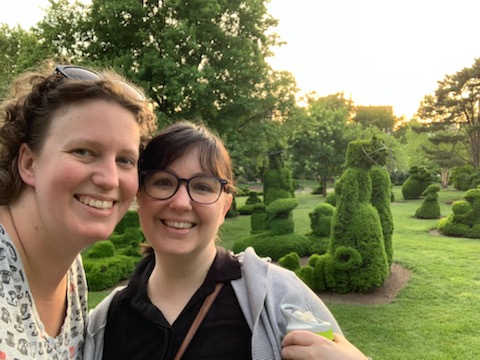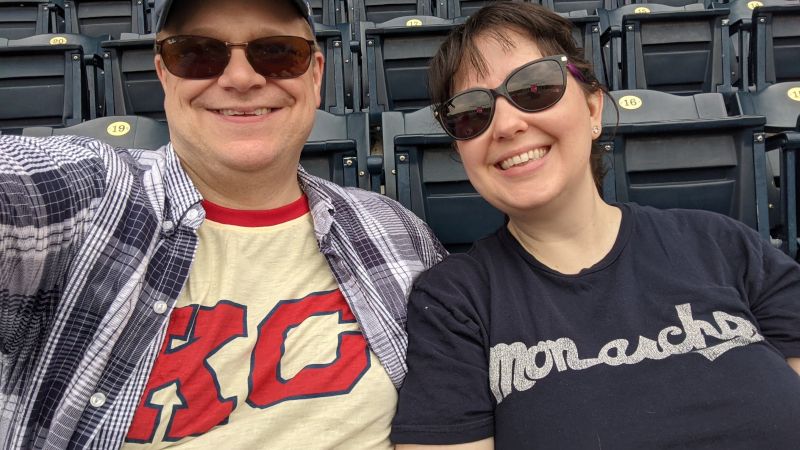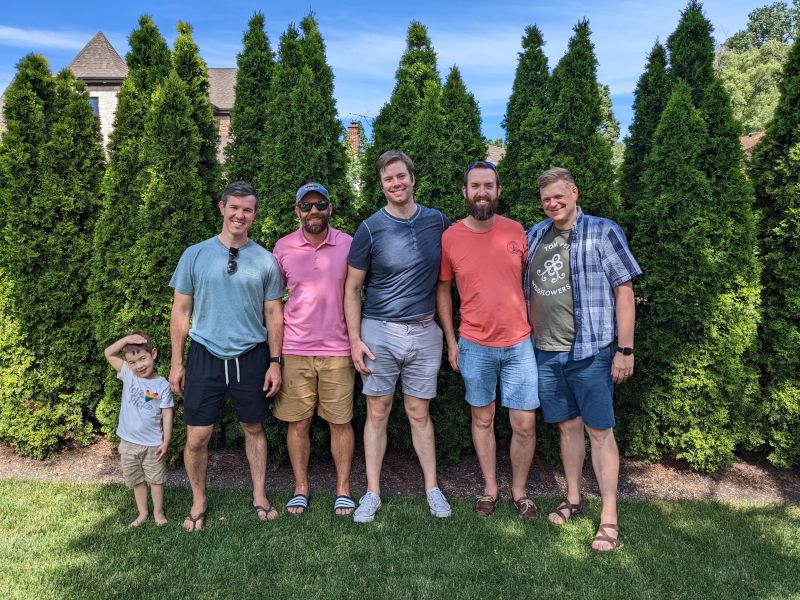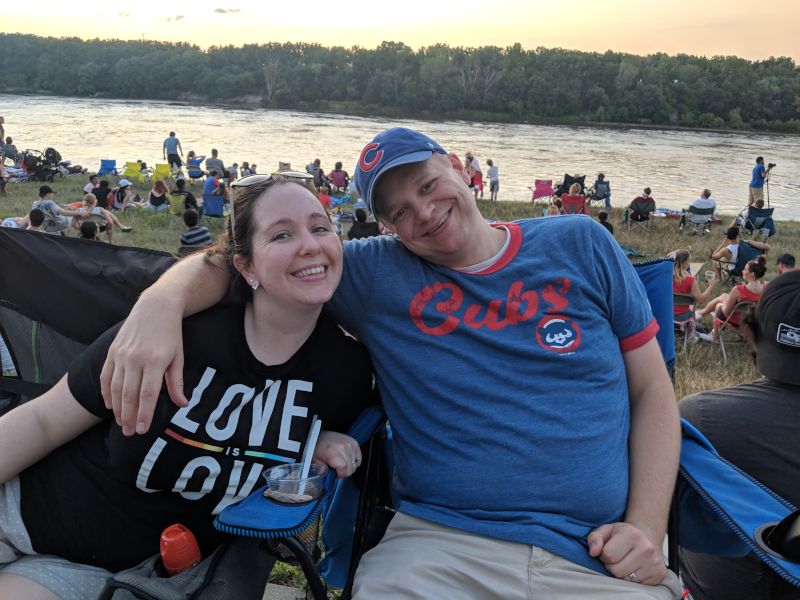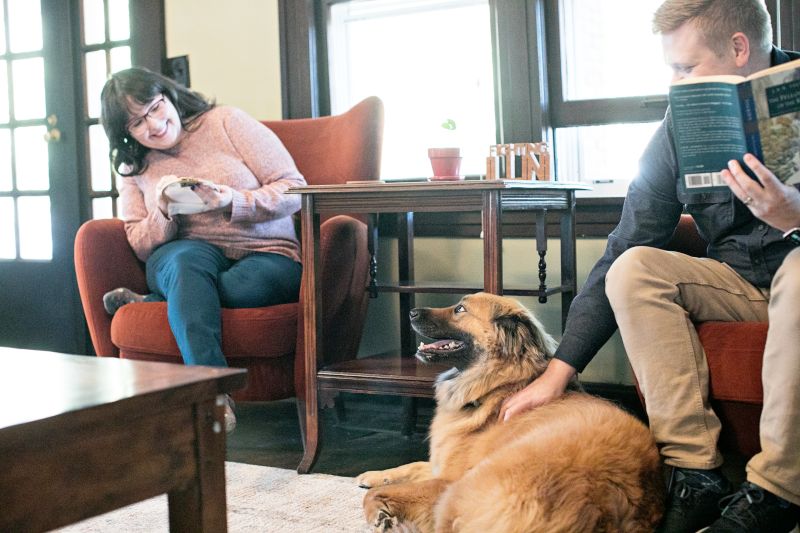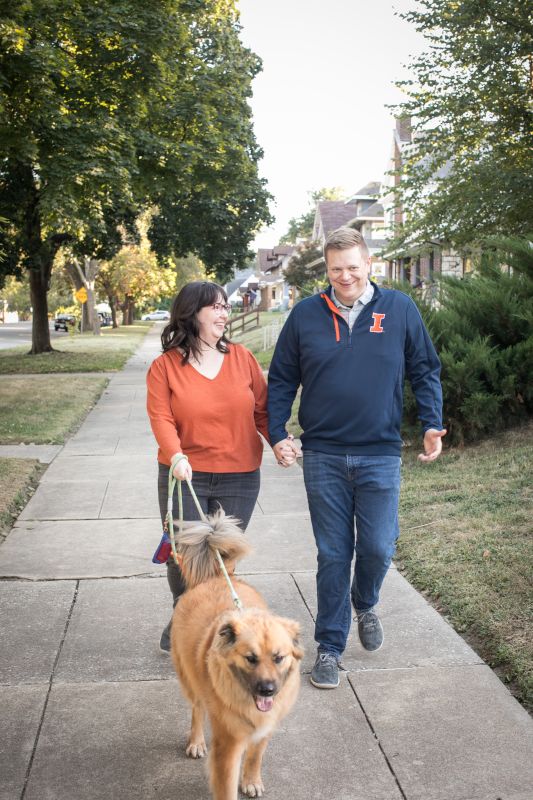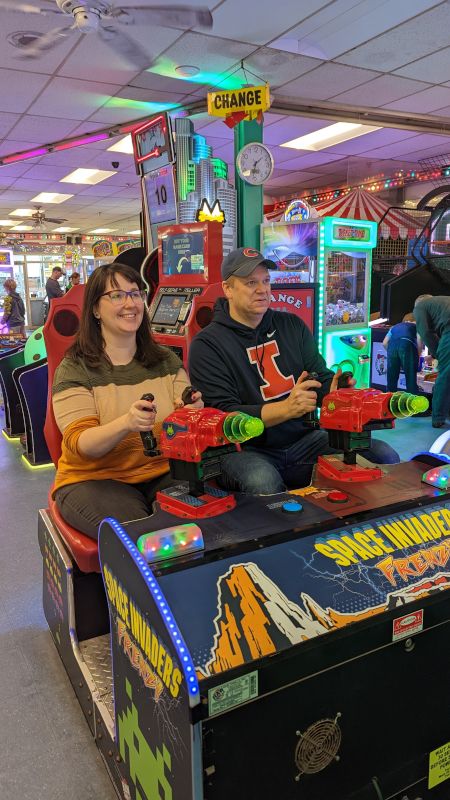 ×
1 / 12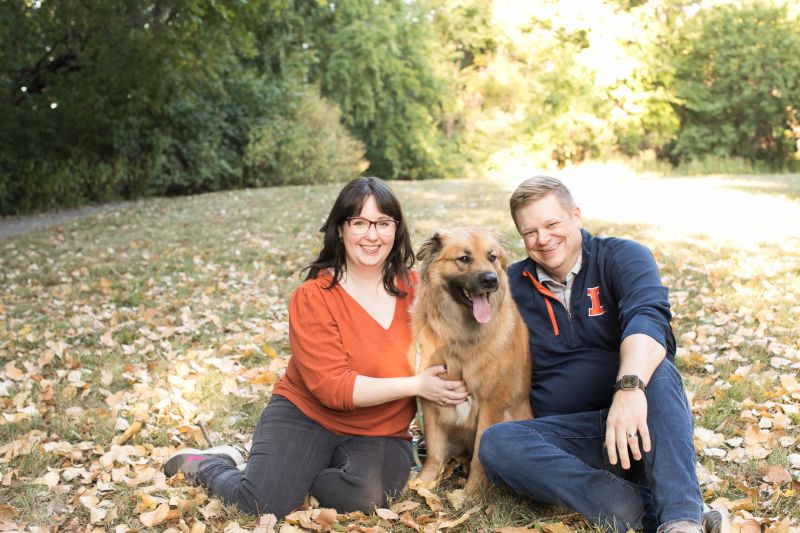 2 / 12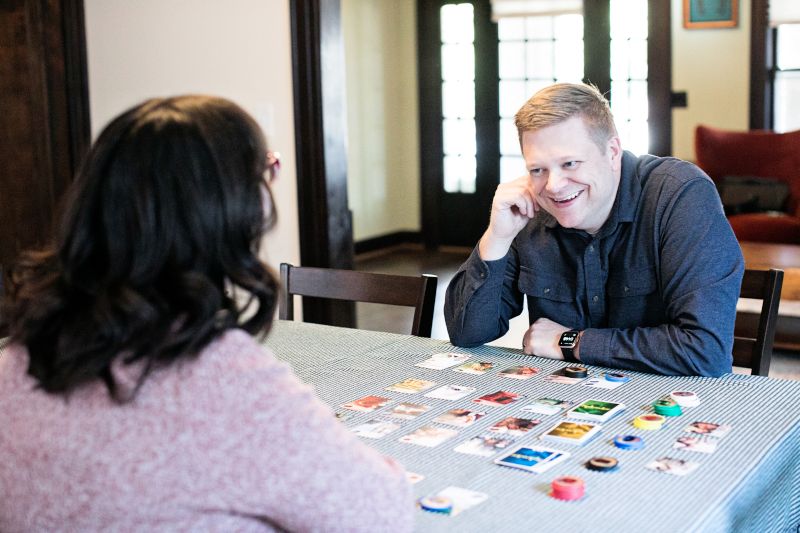 3 / 12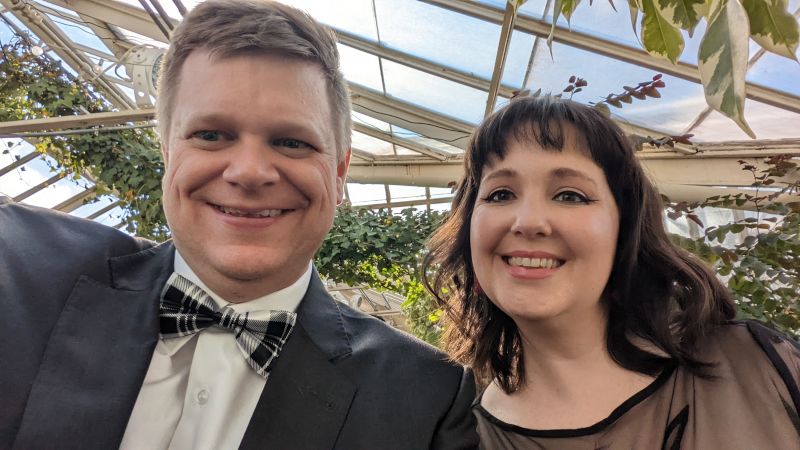 4 / 12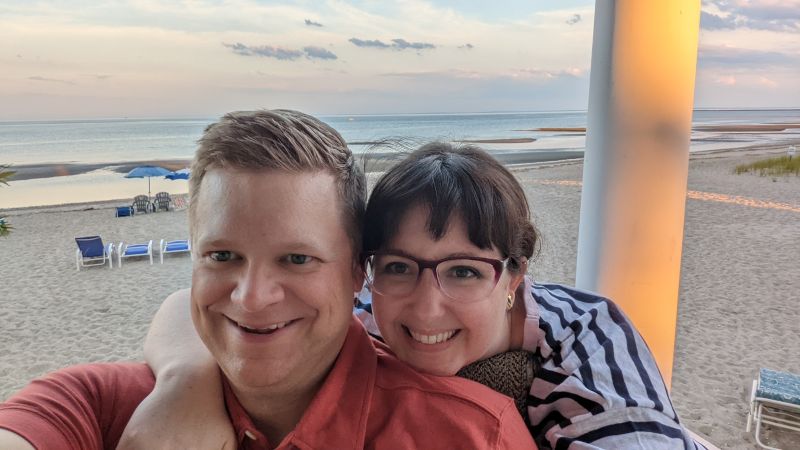 5 / 12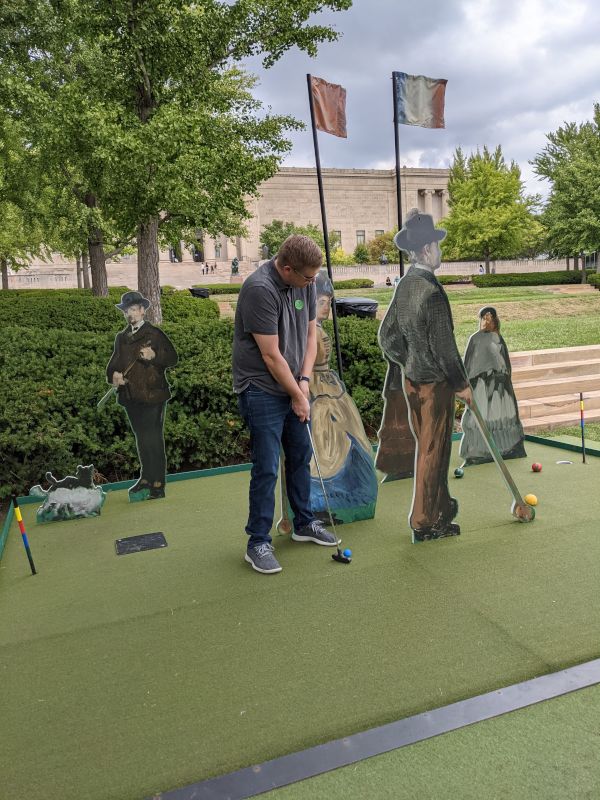 6 / 12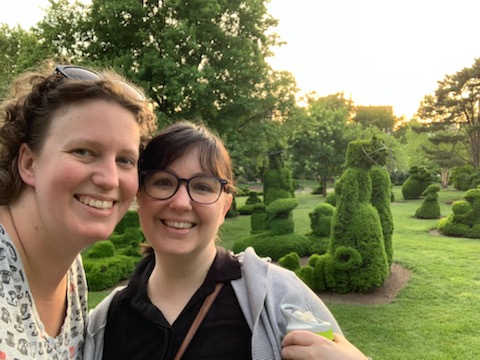 7 / 12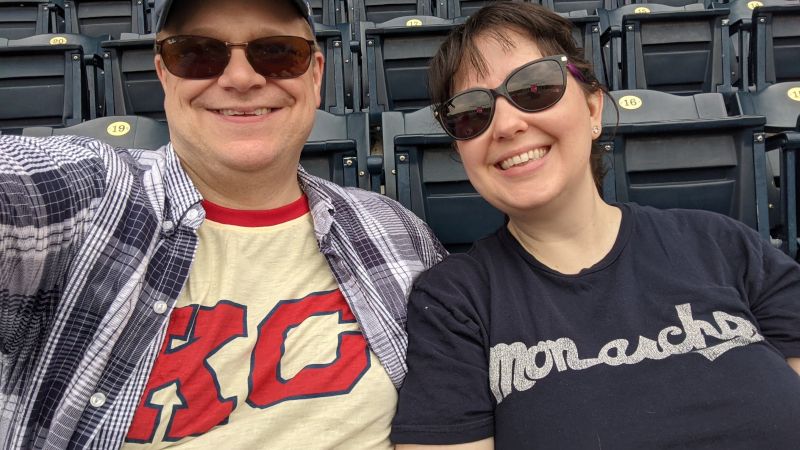 8 / 12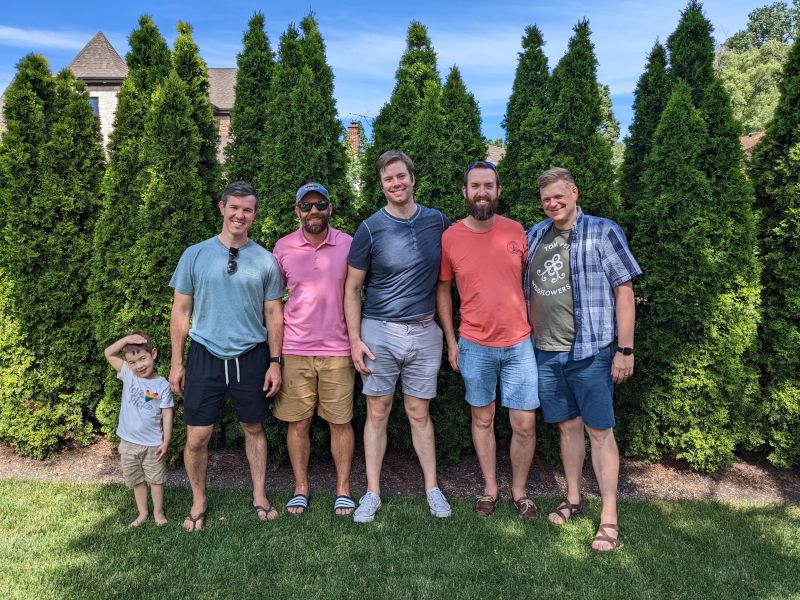 9 / 12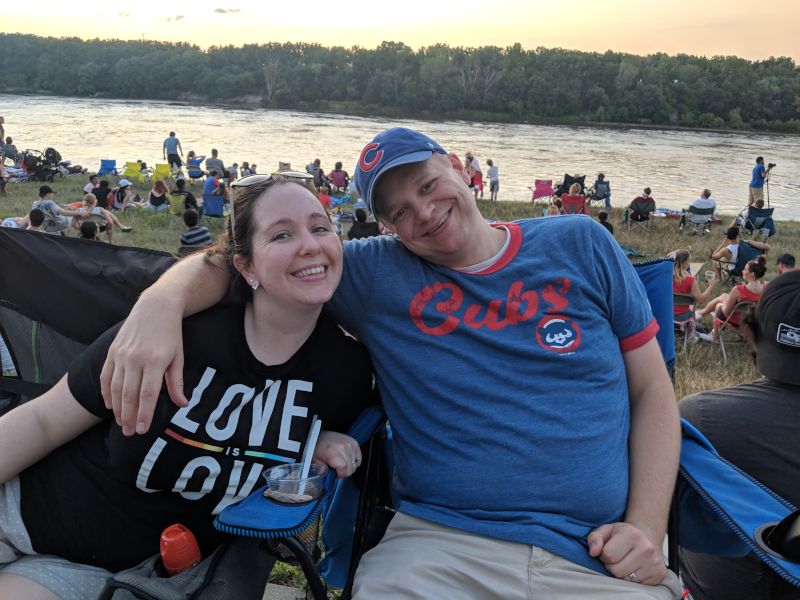 10 / 12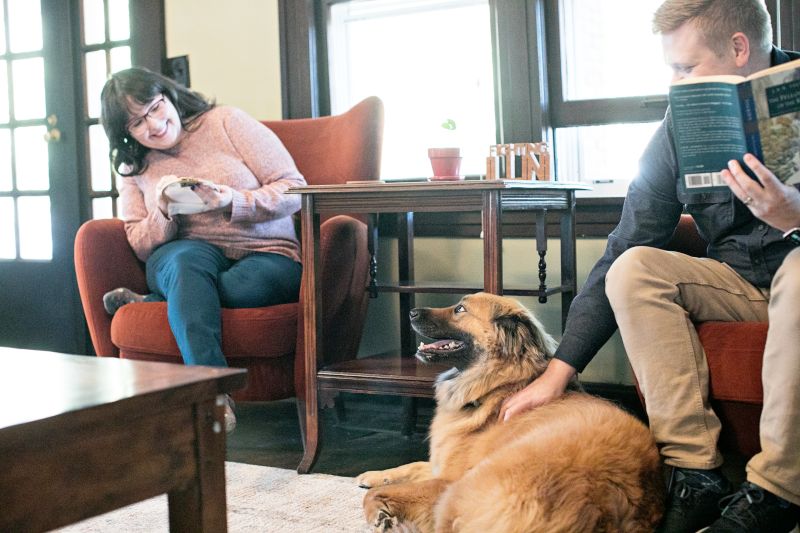 11 / 12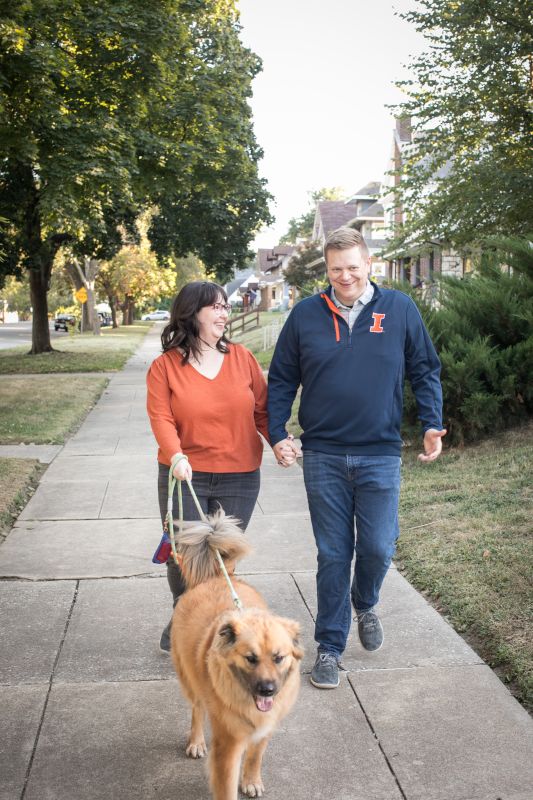 12 / 12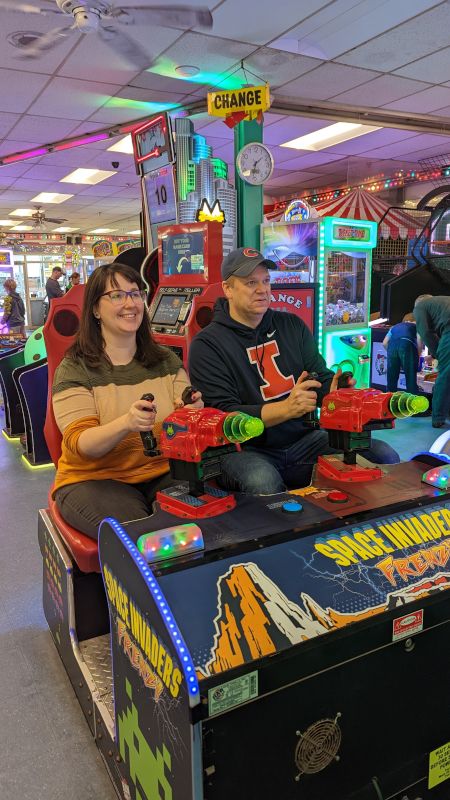 ❮
❯
Our House and Neighborhood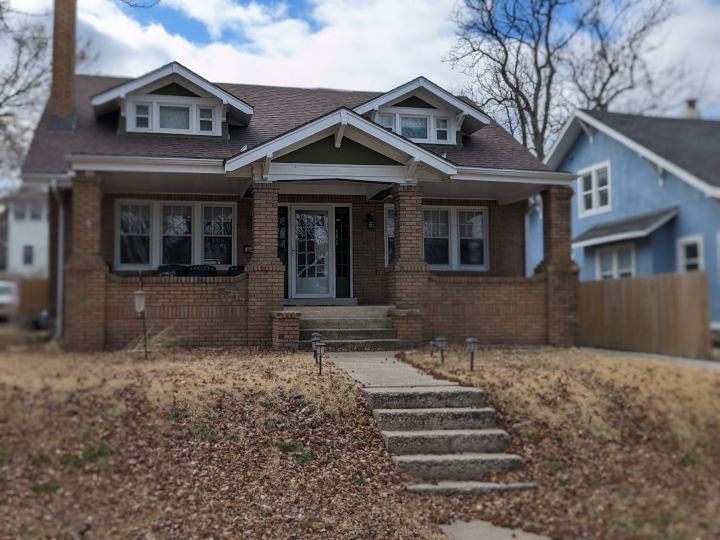 We live in a newly remodeled 100-year-old house in the Historic Northeast neighborhood of Kansas City. We love our old house, especially hanging out in our backyard with our dog Sadie - whether that's laying in the hammock, grilling for friends, or just hanging out in the sunshine. The upstairs of our house has two full guest rooms, and we hope to convert one into a nursery. It also has a smaller public area that will be perfect for a child's playroom.
The best thing about our house is its location, however. We love living in the heart of the city, just a few short miles from downtown. We love that our neighborhood is the most diverse part of the city with many races and ages up and down our street, elementary, middle, and high schools right down the block, and multiple parks within a short walk.
Our Extended Families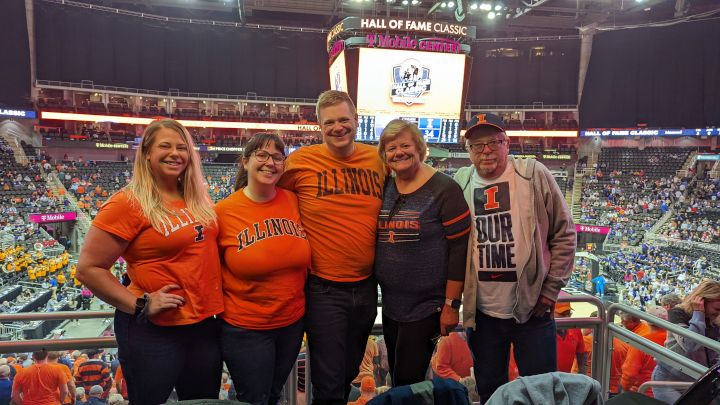 As transplants to our home in Kansas City, we have the blessing of three extended families, each of which are very important to us. Elizabeth's mother, sister, and brother-in-law, and our adorable 2-year-old nephew Mac all live in Connecticut where Elizabeth grew up, and her brother lives in New Orleans. Elizabeth's sister Laura and her brother Michael both run their own businesses, and her mother, Alice, is spending her retirement working part-time to keep her brain busy and hanging out with Mac. Living so far away is tough, but we visit at least twice per year and try to host them whenever possible. Matt's parents live where he grew up in Illinois, and his sister lives in Minneapolis, each of which is about 6 hours away by car. Matt's parents, Sue and Ted, are spending their retirement traveling to all the places they have always wanted to visit such as Cubs Spring Training Camp and Washington, D.C., and his sister Sarah also loves sports and is so good at her job that she has won multiple awards for her leadership. It's nice to be able to live within driving distance, and Matt's retired parents love to come down to KC for a fun weekend.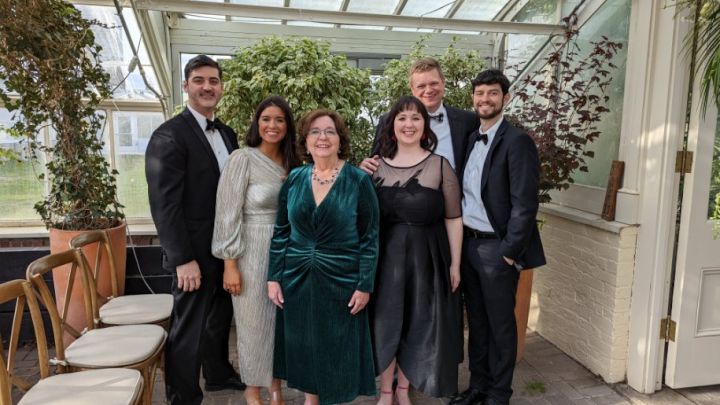 Finally, having no blood family in town, we've built up a local chosen family of friends. Without any immediate family in town, these friends have become a real family and anchored us to this area. We've relied on them for home improvement help and watched their children grow up. We could not live without any of these three extended families, and we are excited to grow our immediate family to share the blessings of such a wide reach.
From Us to You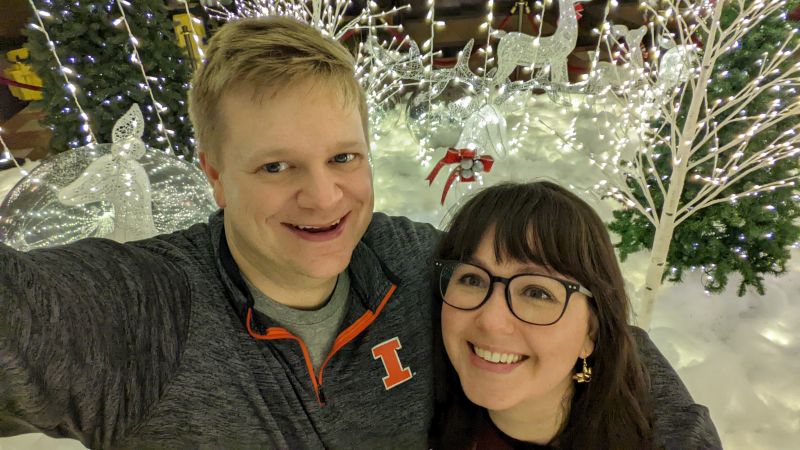 Hello,
When Elizabeth was three or four, she told her mother that she knew that her family loved each other because of "all the hugging and teasing." In a very real way, this is the kind of home and marriage we have tried to build together: one with an abundance of love and laughter, and one where everyone is known and appreciated for who they are, but also one where no one takes themselves too seriously.
We believe in the power of having a community, of surrounding yourself with people who help you and who you help in turn. Life is not always easy or fair. Sometimes, no matter how hard you work, things do not turn out right. When Elizabeth's dad was dying, when we were stuck across the country from our family during a pandemic, the people in our lives stepped up to help us through. Our friends and family drove us to and from the airport when we were too upset to drive, brought food, sent cards, and listened when we tried to make sense of the new shape of our lives. We have, ourselves, helped loved ones back and drive across the country for a move, held a newborn for five hours so our friend could nap, and spent hours doing resume editing and interview prep for a friend making a drastic career change.
We are telling you this not because we think this is impressive, but because we believe that this is how the world should work. This is part of what has always appealed to us about adoption. We hope that everyone who finds themselves pregnant, but unsure if they are able or willing to parent, finds themselves surrounded with people to support them. One of the things that our community has taught us is that the best way to be supportive is to pay attention to what someone actually needs, not what you think they should need. If you choose to place your child for adoption, we know that deciding on the level of contact needs to be driven by you, and that both frequency and type are likely to change over time. We promise you now that we are willing to be flexible and work with you to find the right balance. We will send you stories and updates in whatever medium you prefer. Elizabeth loves to write cards. She goes to the post office at least once a month, and would be happy to tuck in a card to you, with photos if you'd like. When our child is older, we can tuck in their artwork or let them write to you as well, if you're interested. If you want, we will share photos and stories that you send back with our child, so they know the fullness of their own story. Obviously phone or video calls will be difficult when they are very young, but we are happy to text or call and give you updates from our perspective, or to let you talk to them, even if they can't talk back. We can also consider coming to visit you in person every few years, if you are interested.
As we began the process of exploring adoption, we began preparing our community to support us as new parents, so that we would be ready if and when we are chosen by an expectant parent. Our local friends have offered baby supplies that their children have grown out of. One has already offered to be the go-to baby holder, day or night, so we can get some sleep. Matt's mom chokes up whenever she talks about a potential grandbaby, and we are pretty sure she has some Cubs onesies hidden away for the future. Elizabeth's three year old nephew can be heard singing to himself as he plays "Grandma loves you, yes she does, Grandma loves you all the days" because that is the song that Elizabeth's mom sings when she puts him to bed. We know that Grandma Alice is eagerly awaiting a chance to sing it to another grandchild.
We want our child to grow up in a house where every road trip is a chance to learn more about the geography of the country you are driving through, not knowing how to do something is a chance to ask more questions and learn why things are the way they are. We want our child to grow up in a family where a trip to the grocery store can be a fun adventure where you have to find the exact right ingredients to make a magic spell (aka dinner.) But most of all a house where they know that they are loved deeply and unconditionally, no matter what happens. There is no greater gift we could receive than raising someone who knows who they are and what they want and trusts themselves enough to go out and find it.
Matt & Elizabeth
Favorites
Book
The Art of Fielding by Chad Harbach
H is for Hawk
Candy Bar
Reeses Peanut Butter Cups
Milky Way
Cartoon
The Simpsons
Ninja Turtles
Childhood Memory
Cross-country road trips with my family
Going to the beach on the day after Thanksgiving
Childhood Toy
Ernie (from Sesame Street) doll
A stuffed bear named Mombear
Children's Book
The Lorax by Dr. Seuss
Chicka Chicka Boom Boom
Classic Movie
The Blues Brothers
Singing in the Rain
Day of Week
Saturday
Friday
Dessert
Ice Cream
Apple Pie
Disney Movie
Aladdin
Aladdin
Dream Job
High School Teacher (I have it)
Dream Vacation
Rome
I would love to see the Northern Lights someday!
Family Activity
Board Games
Playing board games
Flower / Plant
Sunflower
Crocus
Form of Exercise
Workout class where someone else tells me what to do
Yoga
Hobby
Board Games
Embroidery
Holiday
4th of July
Christmas
Holiday Song
Silent Night (sung by candelight at my childhood church on Christmas Eve)
God Rest Ye Merry Gentlemen
Holiday Tradition
Grandma's Swedish Meatballs
We always threw our stuffed animals down the stairs to peek to see if Santa had come
Ice Cream
Strawberry Oreo
Strawberry
Junk Food
Pizza
Hot Cheetos
Leisure Activity
Watching sports - especially the Chicago Cubs and Illinois Fighting Illini
Reading
Memory with a Child
Throwing rocks in the ocean with my nephew Mac
Memory with Spouse
The night we got engaged on the beach
Road tripping across the country to visit my parents for the first time
Movie
Good Will Hunting
The Princess Bride
Movie Munchie
Reeses Pieces
Milk Duds
Movie Quote
"The only true currency in this bankrupt world is what you share with someone else when you're uncool." -Almost Famous
Movie Type
Drama or Comedy
Musical
Hamilton
Billy Elliot the Musical
Musical Group
Foo Fighters
Dire Straits
Play
Fences
Much Ado About Nothing
Quality about my Spouse
Her thoughtfulness
Intelligence
Restaurant
Harris Pizza in my hometown
Moti Mahal
Sandwich
Spicy Chicken
BLT (no mayo!)
Song
Comfortably Numb
Changes a lot, right now Red Welly Boots by the Amazing Devils
Subject in School
History
History
Thing to Cook
Grilled brats
My grammy's meatball recipe
TV Show
The Wire
The Good Place
TV Show Character
President Jed Bartlet - The West Wing
Jason Mendoza
Video Game
Switch Sports
Stardew Valley
Get in Touch
Provide more information, so American Adoptions can connect you with this family.
---