1-800-ADOPTION
Thank you for viewing our profile
If you would like to learn more about us, please call 1-800-ADOPTION (2367846), fill out the form at the bottom of our on-line profile page, or email us at bp_information@americanadoptions.com.
To revisit our on-line profile page and view our profile video at American Adoptions, simply use your mobile phone to scan the QR code on the right. We are looking forward to hearing from you!
Dave & Maggie
Thank you for looking at our profile! We can only imagine what it's like to be in your shoes as you walk through this process. Know that we are so excited to become parents and hope that you'll consider us as a home for your child. We are passionate about raising a family full of honesty, grace, and great memories, and look forward to giving a lifetime of love to a son or daughter!
About Us
Job
Project Manager
Wedding Planner
Education
Bachelor's Degree in Recording Industry
Bachelor's Degree in Education
Relationship
Legally Married
Qualities We Admire in Each Other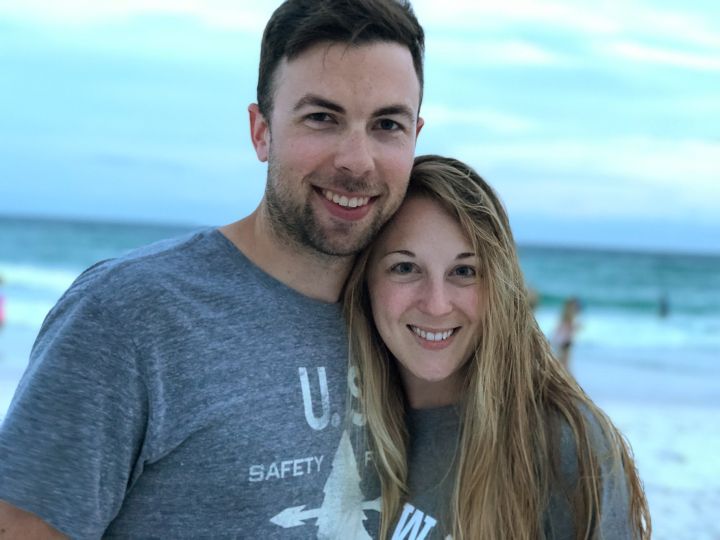 We have plenty in common. For example: we were born and raised in Pennsylvania, we love to watch football, and we have faith in Jesus. But our differences in personality are what we admire most about each other!
Dave loves Maggie's hardworking drive, commitment to excellence, and incredibly organized approach to every aspect of life. (She'll make a spreadsheet for everything!) But Maggie can also be silly, turning a good time into a great time by surprising with a quick joke and following it up with a laugh she does when she's amused herself.
Maggie appreciates Dave's patience in the craziest of circumstances, his ability to connect with people of all types, and his impressive musical abilities that fill the home with pleasant sounds almost every day.
We are a house that believes the best in one another. But when things don't go our way, we are there making sure we are giving ourselves some grace, and reminding each other how blessed we are. We love to make each other better and there's no one we'd rather do life with!
Our Pup, Mopsy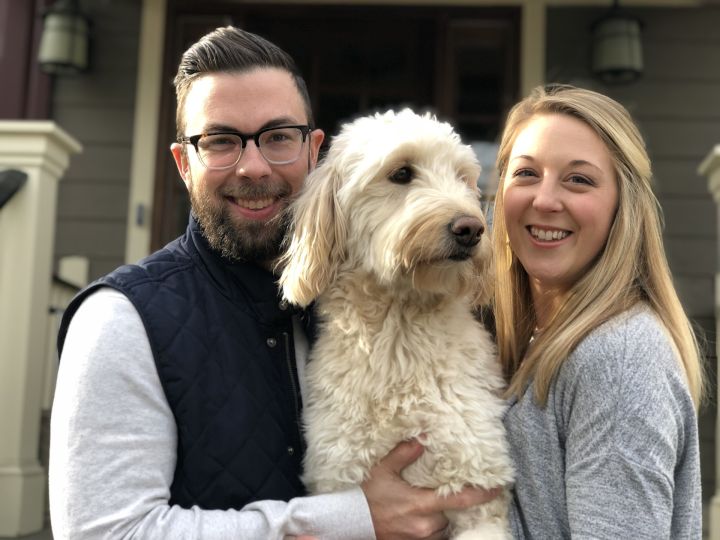 We are both "dog people." We both grew up having good pups around, and couldn't wait to have one of our own!
Once we had our first home with a fenced-in backyard, it was time to add Mopsy to the family. Mopsy is a 5-year-old Goldendoodle with an unbelievably kind temperament. She loves going on walks with Dave, greeting our company at the door, running around with the neighborhood kids, and ending the day curled up with us on the couch.
Mopsy is a staple of our home to all our visitors, a favorite houseguest when we visit out-of-town family, and even the unofficial mascot of Maggie's wedding business. She brings fun to our home, but also reminds us that unconditional love is more important than any stressful day we might have.
Cultural Diversity
It's important to us that, regardless of a child's race, they feel fully accepted for who they are! We will make sure that this child has a healthy understanding and excitement about their heritage and history. We will pursue neighborhoods, schools, and communities that have people of his or her heritage and build them into the child's life so they may never feel alone. We will work hard to learn more about the culture they come from, and seek to include traditions and customs into our own. Regardless of a child's race, and even outside of adoption, we believe in incorporating diversity into our lives, knowing we are truly better together when we embrace everyone despite our differences.
Photos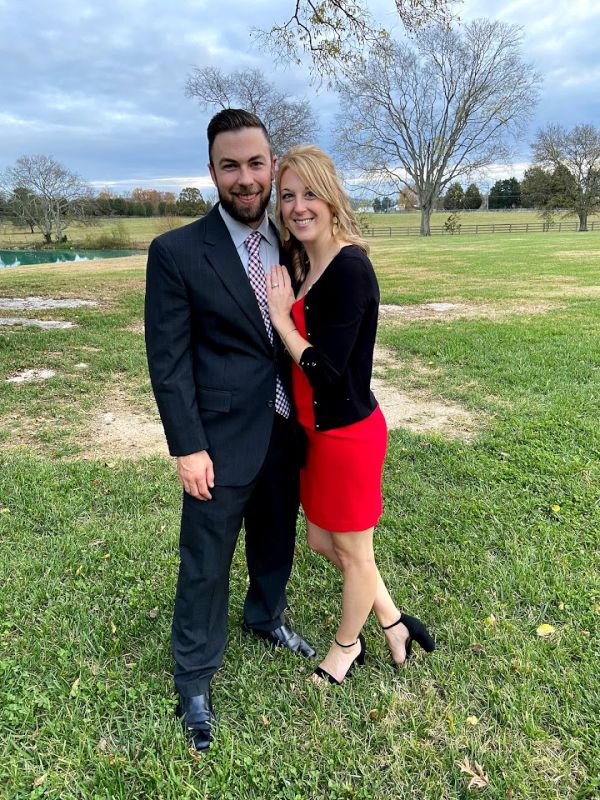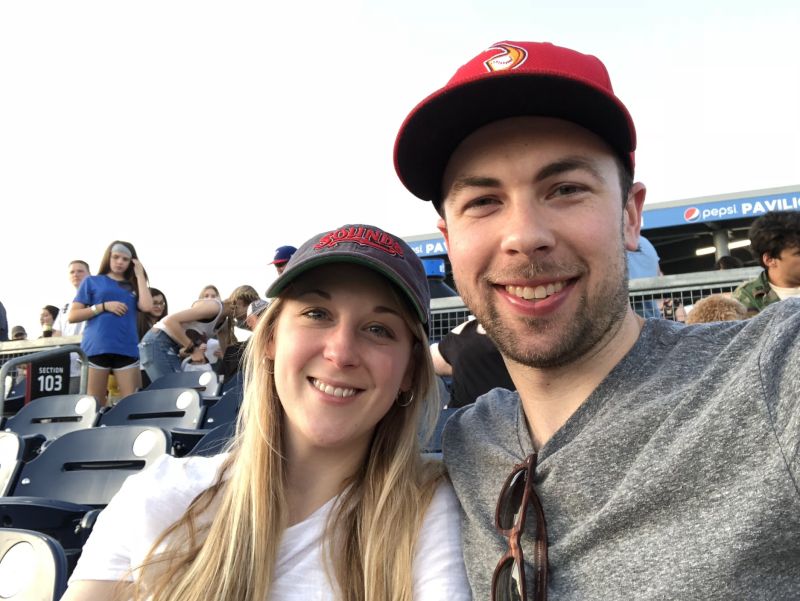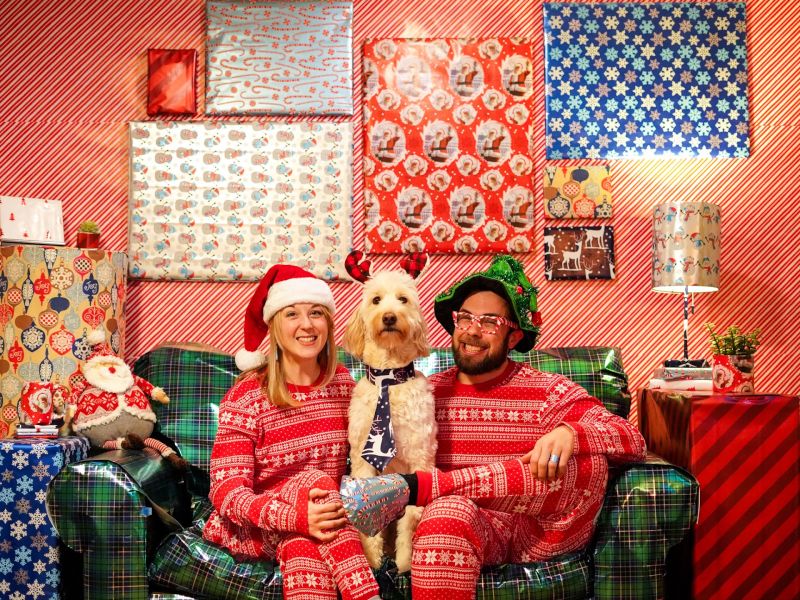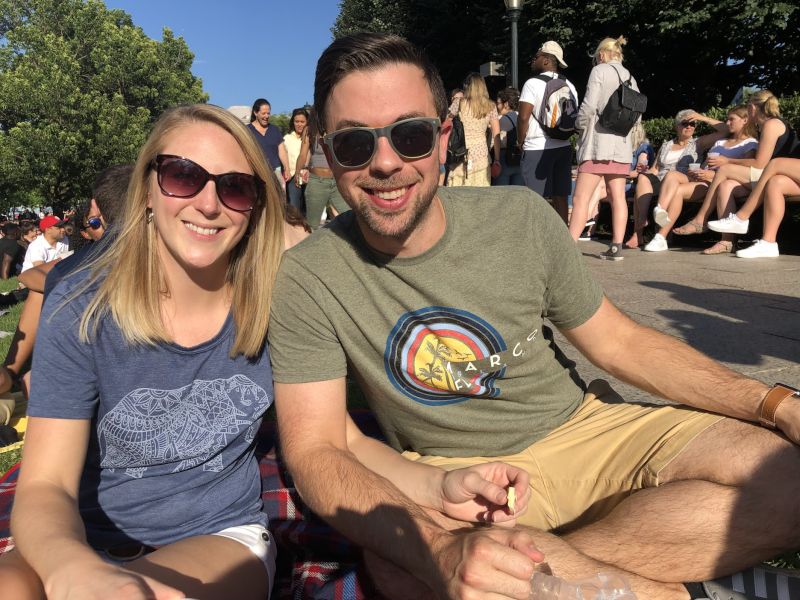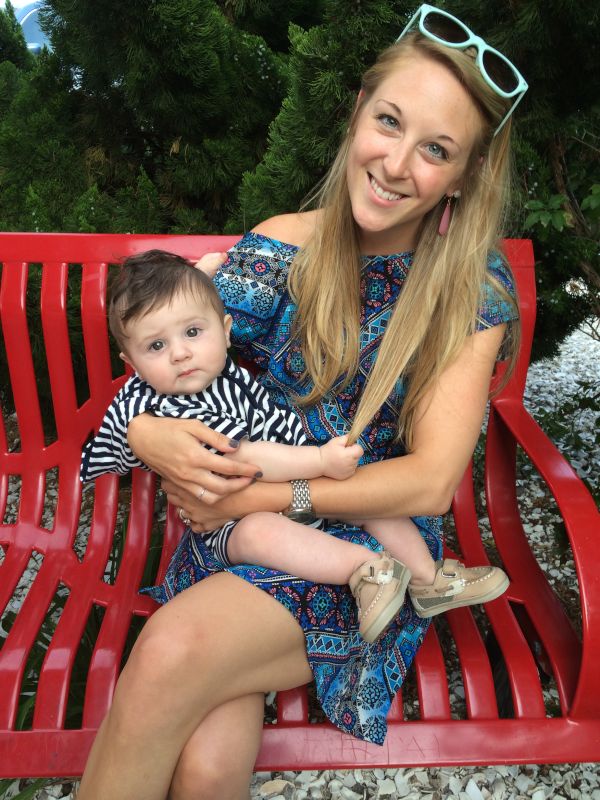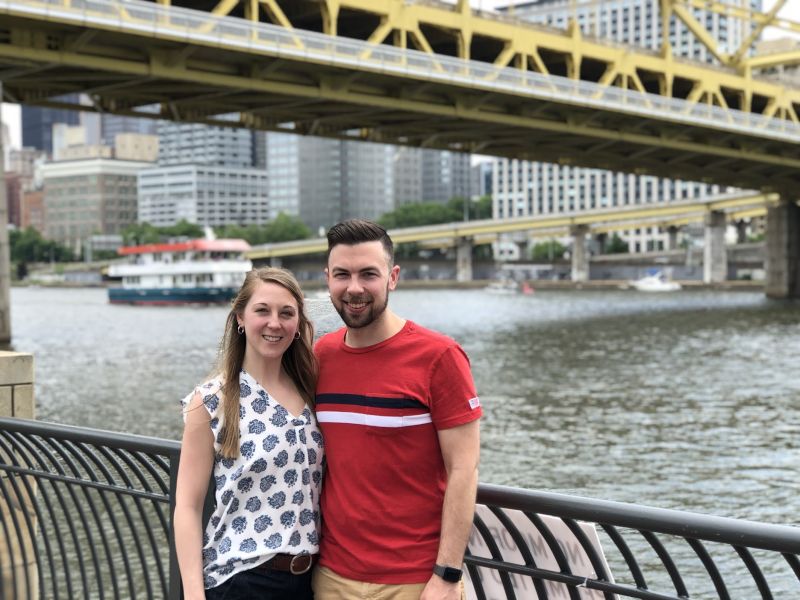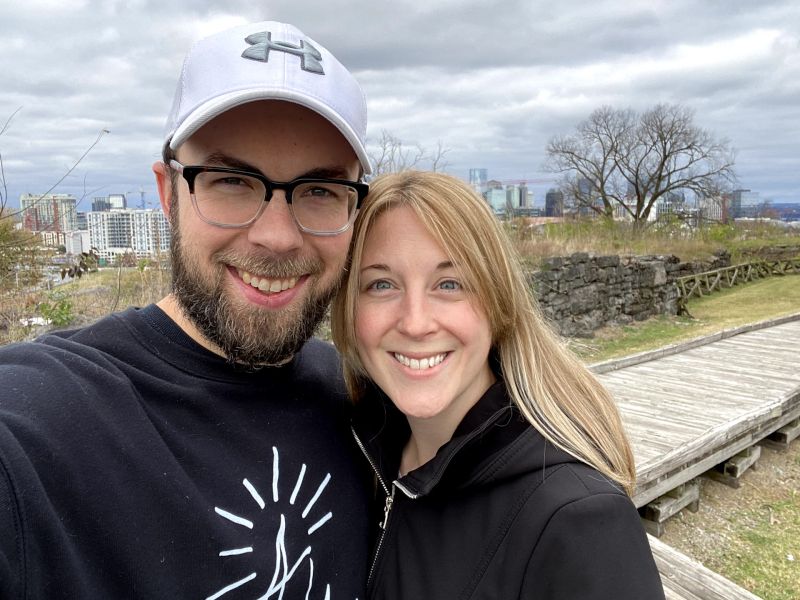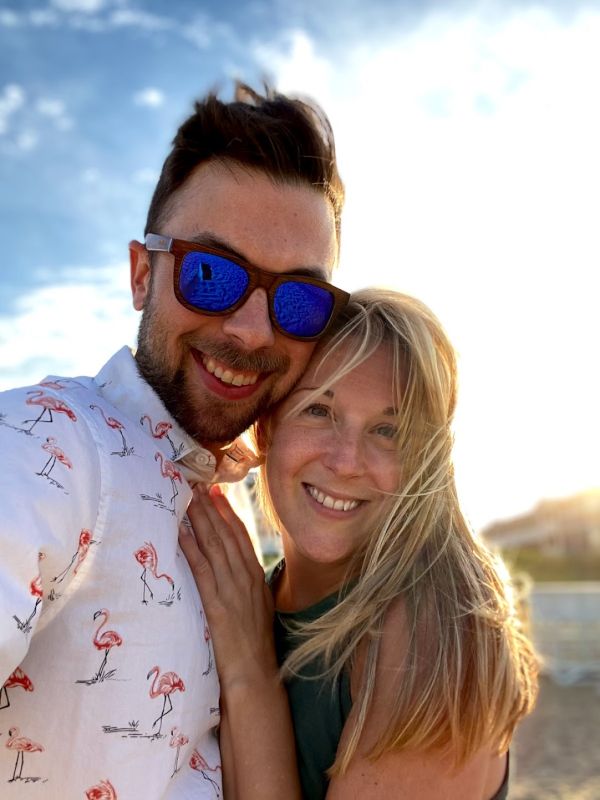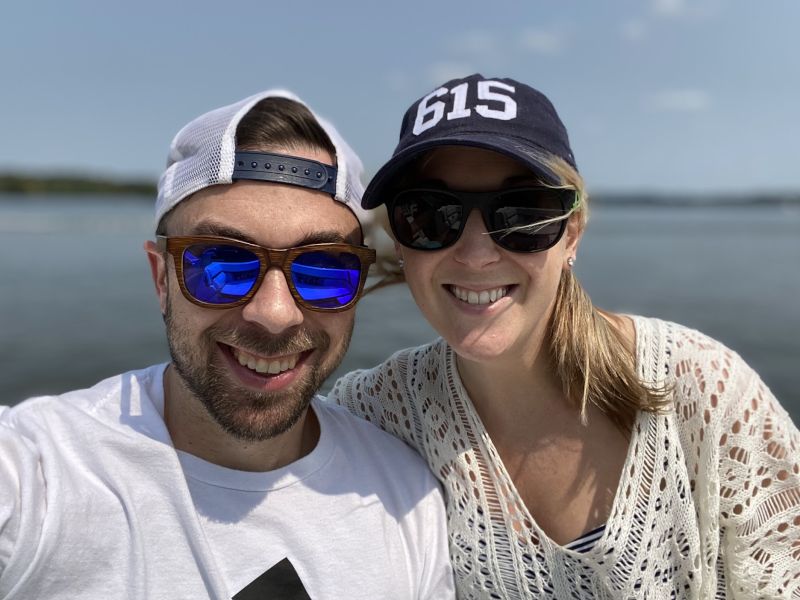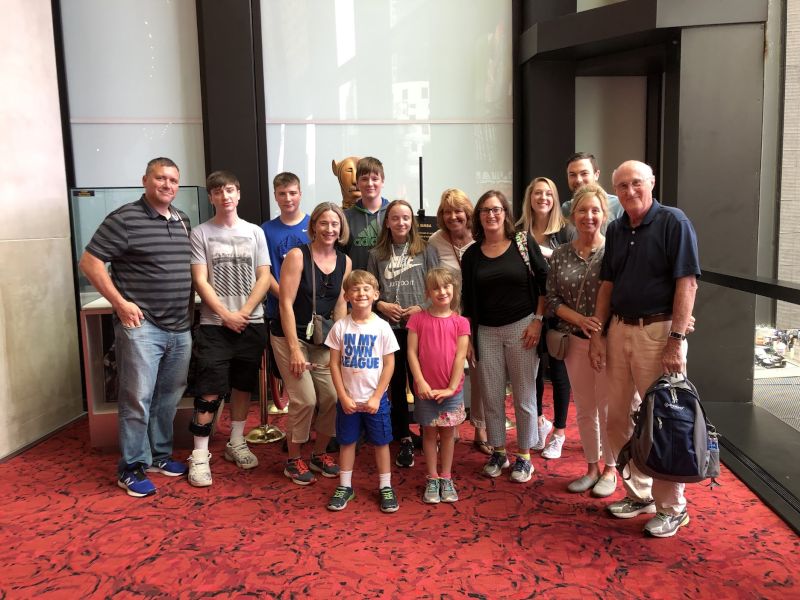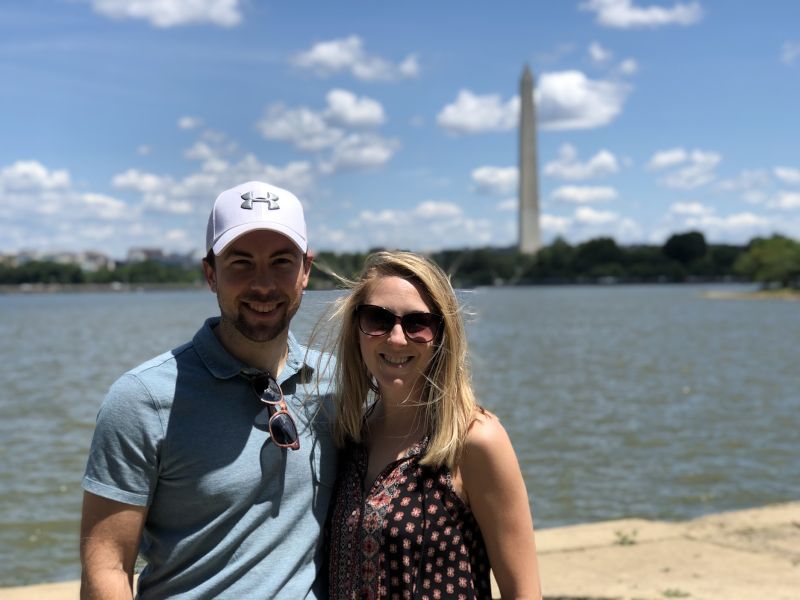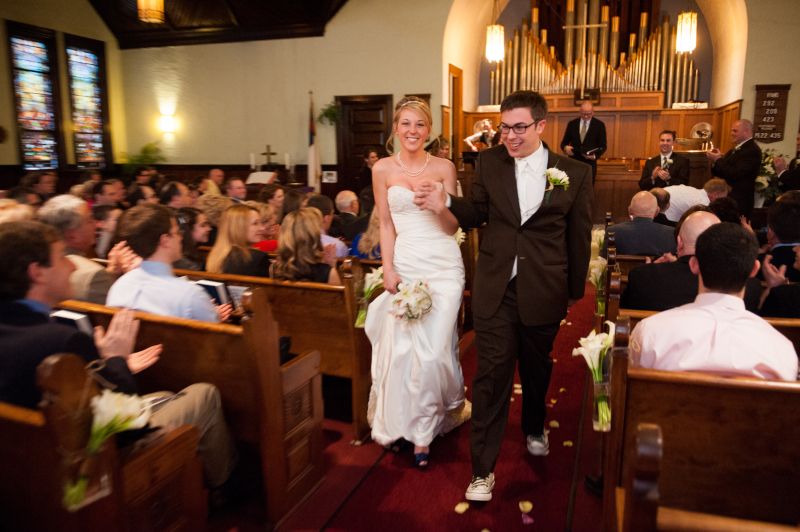 ×
1 / 12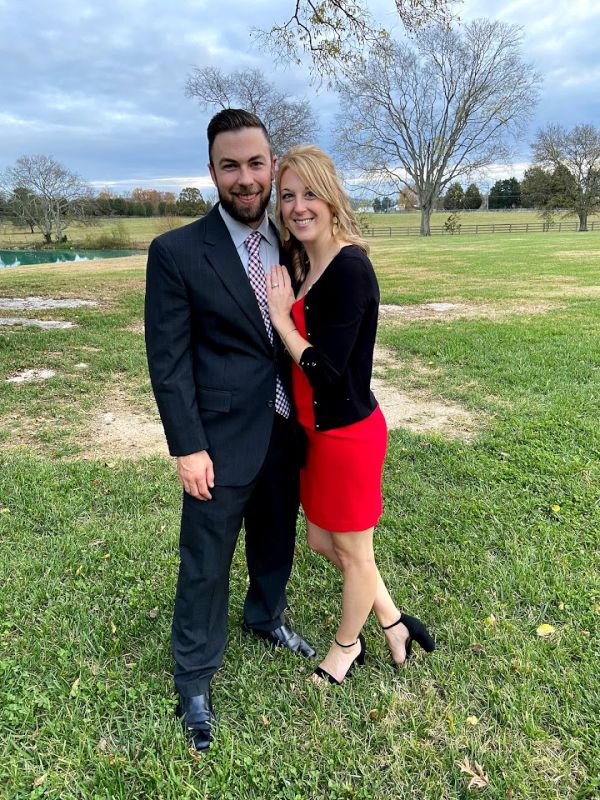 2 / 12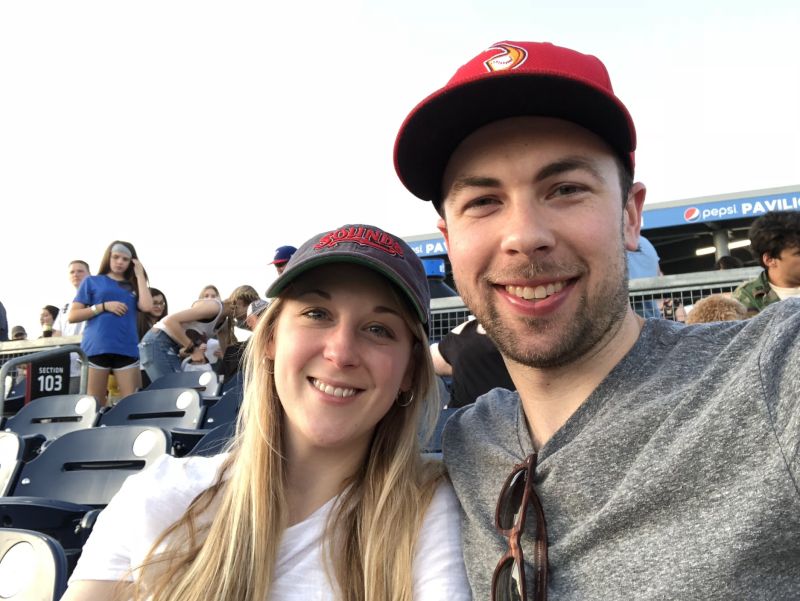 3 / 12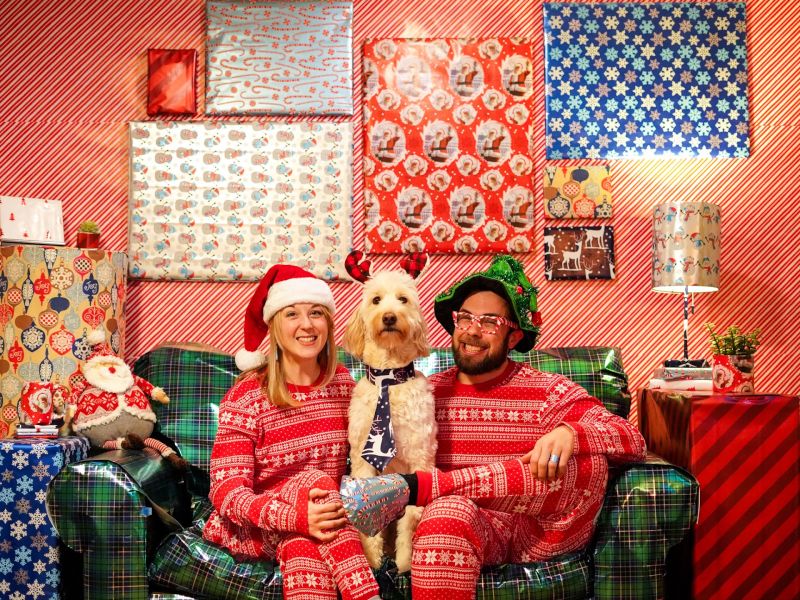 4 / 12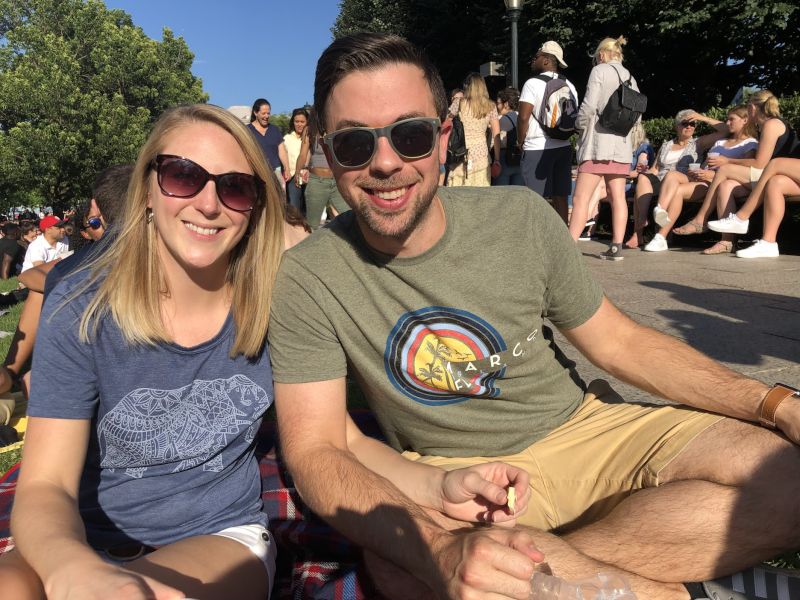 5 / 12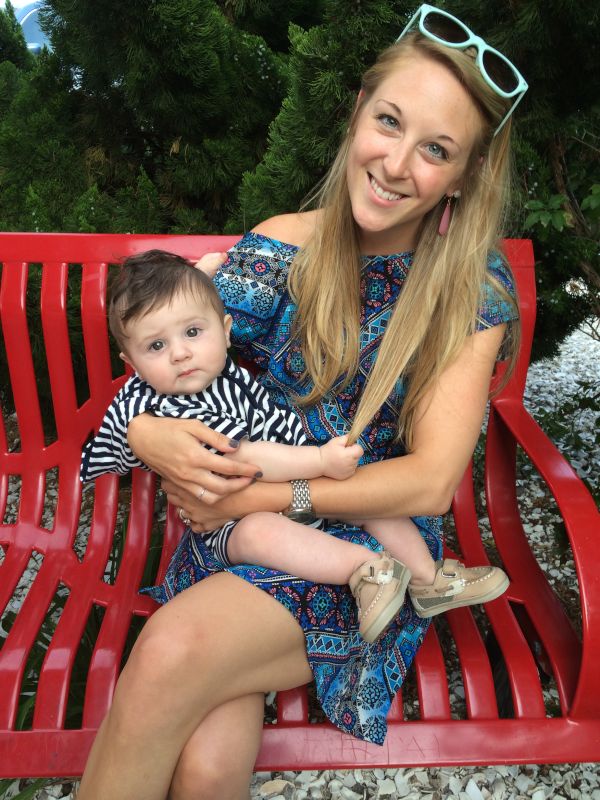 6 / 12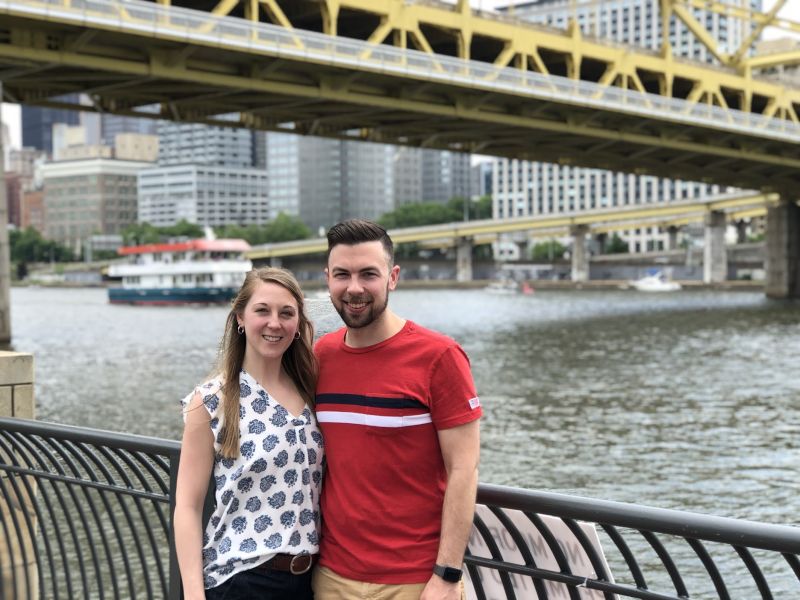 7 / 12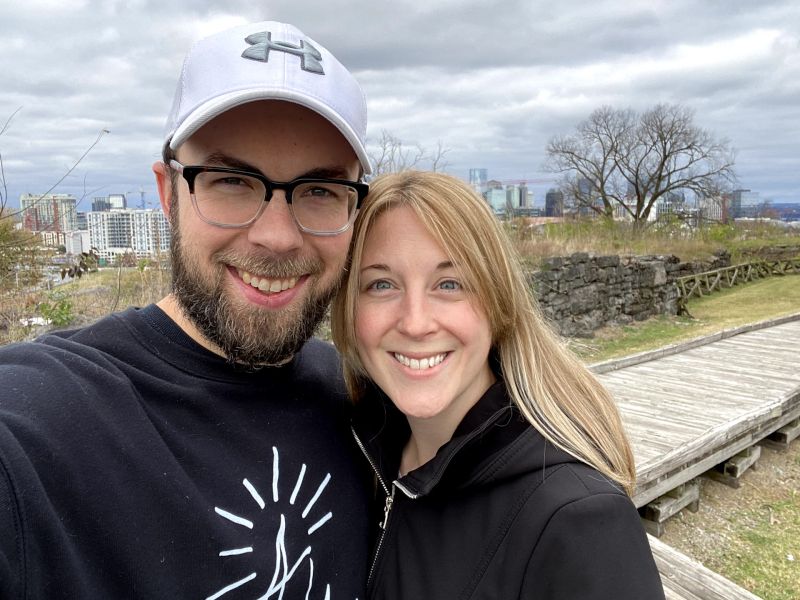 8 / 12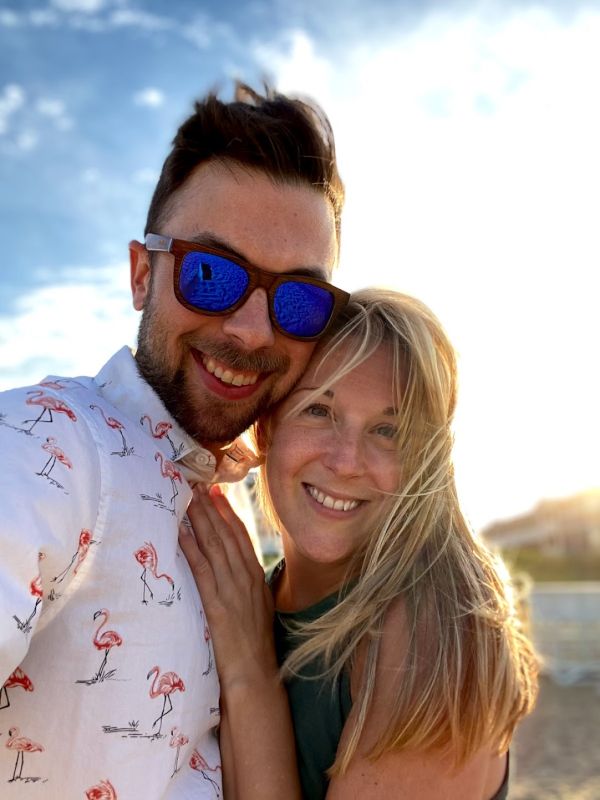 9 / 12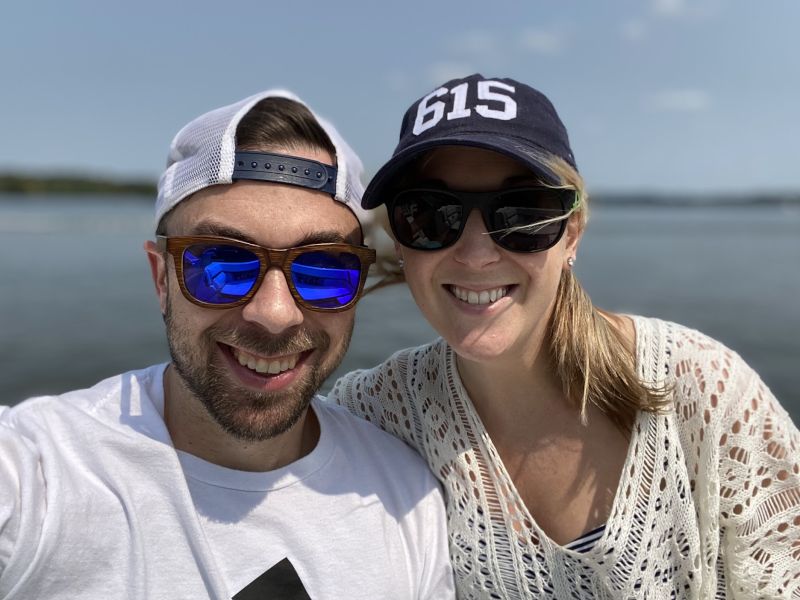 10 / 12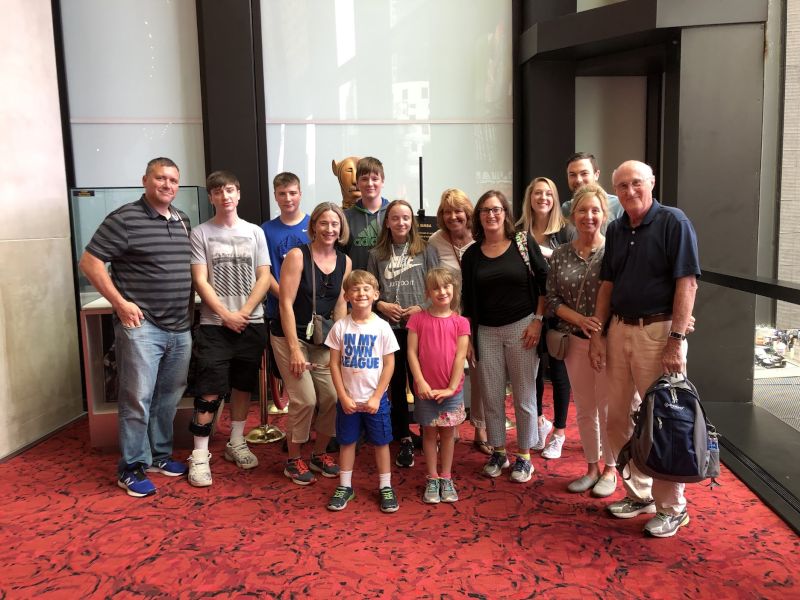 11 / 12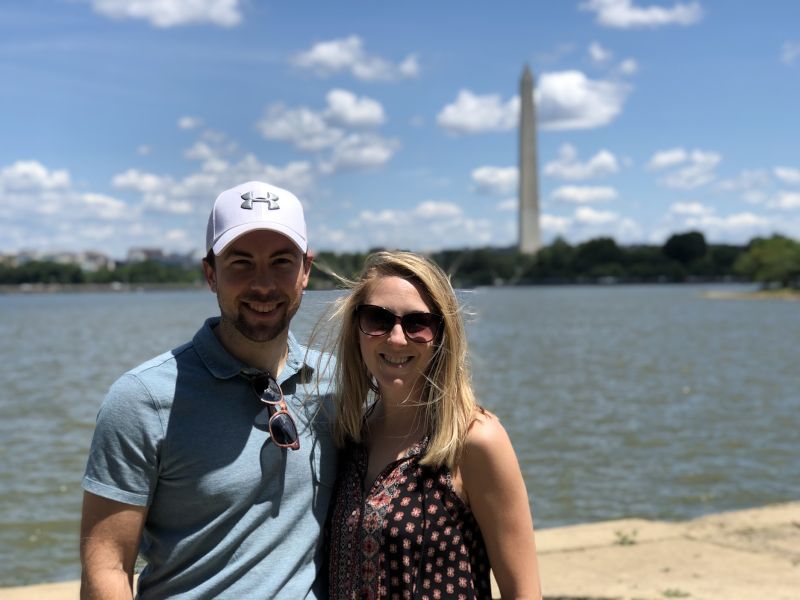 12 / 12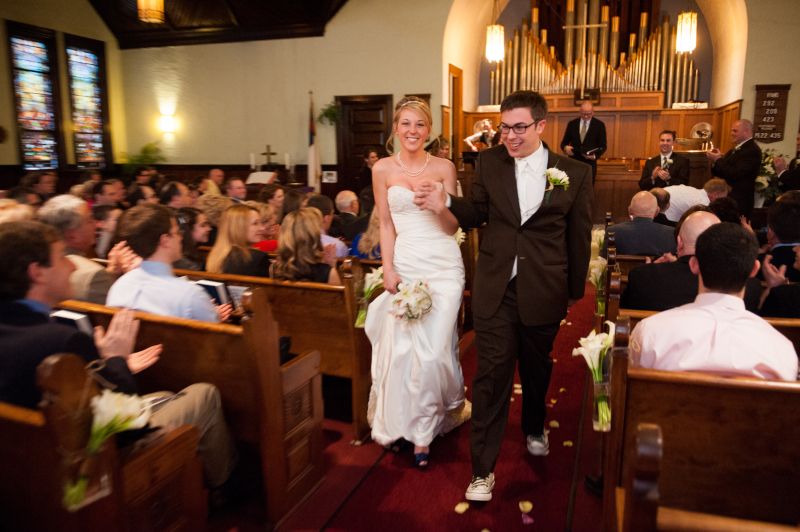 ❮
❯
Our House and Neighborhood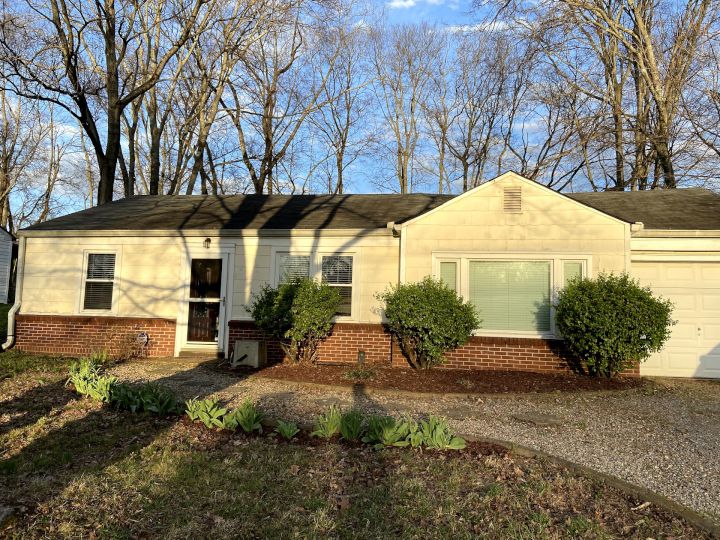 We have a three-bedroom, two-bathroom single story house that we enjoy re-decorating and always improving as long as we've lived here. We love our home and our neighborhood, and we know they're the perfect place for us to start our family.
We live in a wonderful neighborhood outside the city. We're just miles from downtown where there are countless restaurants, parks, kids activities, sporting events, churches, concerts and more. But even though we're close to the city, our neighborhood is quiet, with large yards and mature trees. It's the best of both worlds!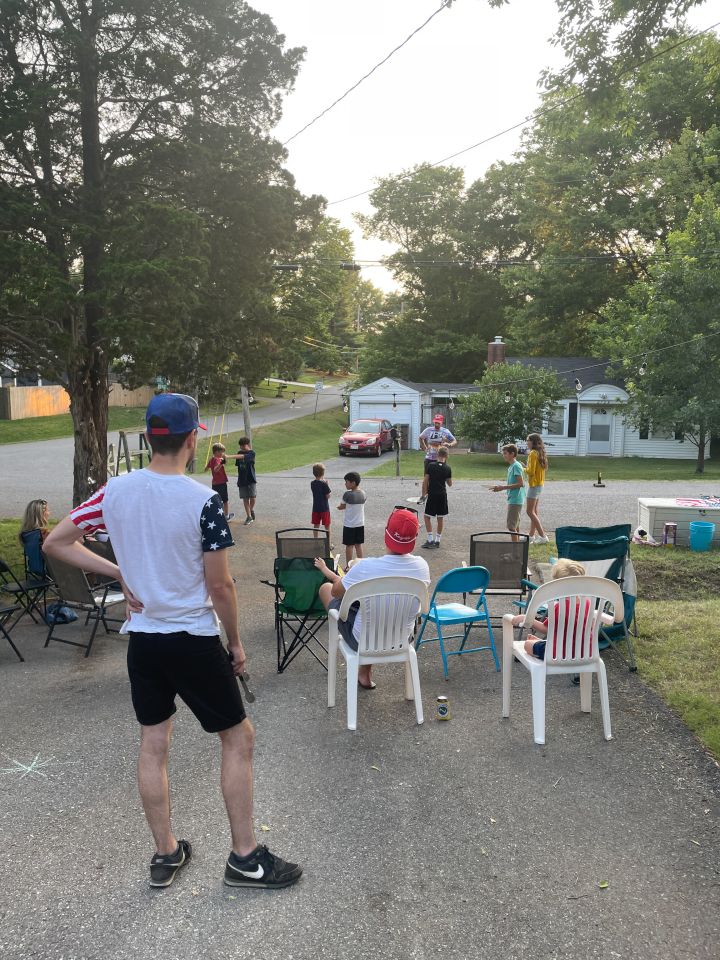 Along with some of our closest neighbors, we throw an annual July 4th gathering that draws the entire street to celebrate with fireworks, grilling, and kids games. It's become our favorite tradition and an amazing way to connect with our neighbors. Three of the four houses closest to us have young kids, including a newborn across the street. The neighborhood kids all play together, often inviting Mopsy to run around with them.
There is an elementary school with a park attached that we walk to, and along the way we pass many friendly neighbor faces.
Our Extended Families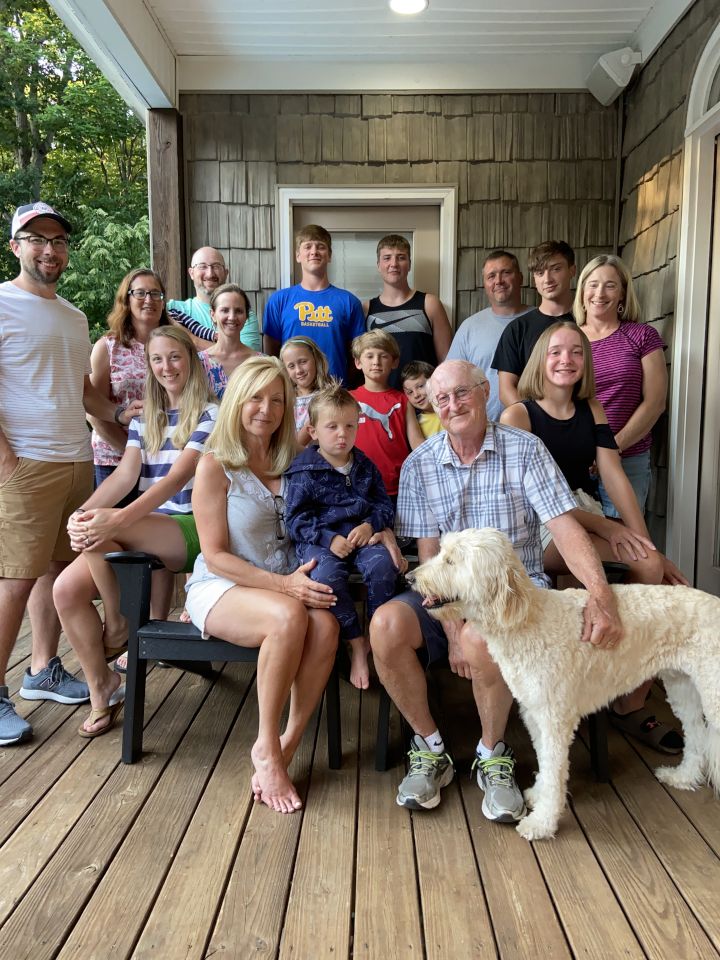 Having been together since high school, we have truly become part of each other's families. Between our five collective siblings, we have fourteen nieces and nephews, ranging from ages 2 to 20! Being an aunt/uncle has been a rewarding experience, watching our nieces and nephews grow and change through every life phase. They are all ready and excited for us to start our family! Our parents and siblings regularly ask about our adoption process and remind us how supported we are.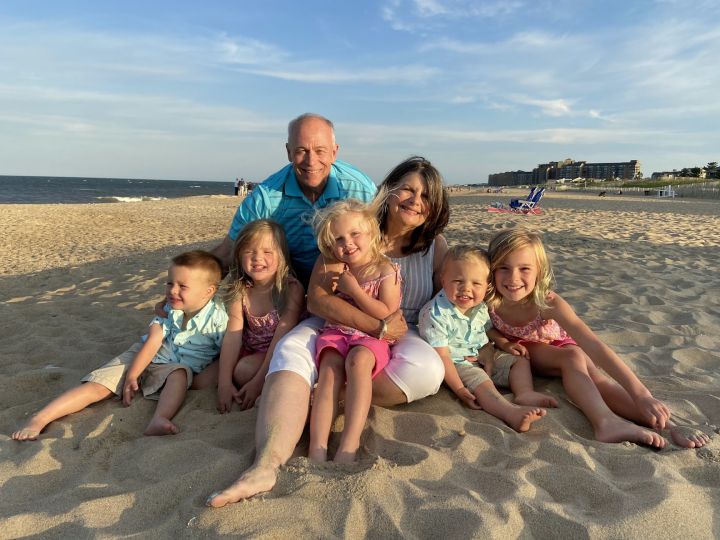 We're from the same hometown, so traveling to see our families is a huge priority to us. It's fun for us to imagine introducing them to a child at a Christmas gathering or a family beach vacation. Our parents make a point of visiting us and our moms are both known to visit even more whenever there are grandkids around!
Whenever we crave family time on short notice, we love hanging out with Maggie's cousin, his wife, and their two young kids, who live a few minutes away. We often join them for a cookout or an afternoon of watching football.
After living in the same town for 10 years, we've made some amazing friends who have consistently been there for us, and now feel like family. Whenever friends come to our house they can expect a good laugh, some delicious homemade food from Maggie, and staying longer than anticipated. Both near and far, we have a supportive community that's here for us and for our future family!
From Us to You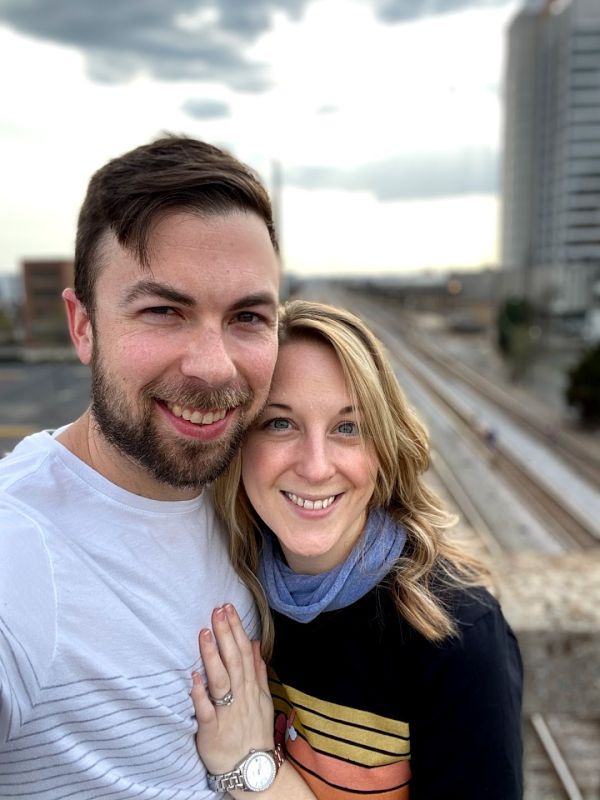 Thanks so much for considering us as a potential adoptive parent for your child. We cannot imagine the weight of your decisions and are so appreciative of the chance to introduce ourselves. We hope to give you a great peek into our lives and what everyday life will be like for a child in our home.
We have been married for 10 years now, and started dating 8 years before that in high school, so we've been together awhile! We live in Tennessee and have found a wonderful long-term home here. As a marketing project manager (Dave) and a wedding planner (Maggie) we've each pursued careers we enjoy and have found success. Over the past decade, our lives have increasingly settled down, helping to make the decision to start a family an easy one.
Whenever we embrace a child into our family, we won't just be a family of three. A future child of ours can expect to receive more love than they will ever need from four grandparents, 10 aunts and uncles, and 14 cousins! We are blessed with immediate family of every age who are eager to meet a child.
In addition to a welcoming family, a son or daughter entering our home can expect a supportive community of people that we've been blessed with. Our support system includes our close friends (several of whom are also just starting to have kids as well!), a church community we've been a part of for five years, and a kind and diverse group of neighbors with kids of various ages.
While your child will be welcomed as one of our own, it's important to us that he or she understands their connection to you, their birth parents, as well. We're committed to providing you with the type of communication that you desire. If it's your preference, we would be delighted to share the child's life with you through letters, pictures, and arranging meet-ups as you feel most comfortable. We'd love the opportunity to talk in detail about what arrangement gives you the greatest peace of mind.
One of the attributes we are excited to display as parents is that we both love to share our passions with other people. Dave loves to tell people all about the music he writes, whatever book he's read most recently, his list of favorite food and drinks, and life lessons of self-confidence he's learned the hard way. Maggie loves to talk through the intricate details of wedding planning, showing someone a cooking skill, teaching someone her favorite math term, and sharing a jigsaw puzzle with anyone interested in joining her. We can't help but share what we've learned with others!
One topic both of us love to teach about is our Christian faith. As leaders of our church youth group, we teach middle school and high school students each week with a blend of Scripture paired with real-life application. We're so excited to pass along all of our passions and life lessons to a family. From our favorite foods and hobbies to complex adult issues like faith and persistence, we're ready to pour all we have into a child.
Thank you so much for reading more about us! We know your decision making process must be an overwhelming one, so we are extremely thankful to be considered. We believe the right child will come our way at the right time, and hope you'll consider making us adoptive parents. God bless!
Dave & Maggie
Favorites
Actor
Tom Hanks
Harrison Ford
Actress
Rebel Wilson
Meryl Streep
Author
Don Miller
John C. Maxwell
Book
Blue Like Jazz
Storybrand by Donald Miller
Childhood Memory
Beach Vacations
Going to camp every summer
Childhood Toy
Winnie the Pooh
Stuffed monkey
Children's Book
Green Eggs and Ham
Go, Dog. Go!
Classic Movie
Christmas Vacation
You've Got Mail
Day of Week
Saturday
Saturday
Dessert
Dairy Queen Blizzard
Blondie brownies
Disney Movie
The Incredibles
Tangled
Dream Car
Any big cozy SUV
Any SUV that's brand new and fully loaded
Dream Job
Songwriter
Large event planner/designer/producer
Dream Vacation
Hawaii
Hawaii
Family Activity
Board Games
Card games
Flower / Plant
Oak Tree
Stargazer Lily
Form of Exercise
Walking the Dog
Tennis
Game
Soccer
Sudoku-type puzzles
Holiday
July 4th
Thanksgiving
Holiday Song
Silent Night
O Holy Night
Holiday Tradition
Christmas Eve Candlelight Service
Making homemade noodles in gravy for Thanksgiving
Ice Cream
Cookie Dough
Coffee
Junk Food
Cheez Its
Potato chips
Leisure Activity
Yard Games like Kan Jam
Watching TV
Magazine
Food Network Magazine
Memory with a Child
Laughing with my family
Mentoring junior high students when I was in college
Memory with Spouse
Annual Anniversary Trip
A 3-hour layover in Vegas where we did as much as we possibly could!
Movie
The Dark Knight
The Burbs
Movie Munchie
Popcorn with butter
Homemade popcorn
Movie Quote
Life moves pretty fast. If you don't stop and look around once in a while, you could miss it.
Hey Roark! If that hat's so lucky, I want it back!
Musical
Hamilton
The Newsies
Musical Group
Billy Joel
Billy Joel
Nursery Rhyme
Humpty Dumpty
Olympic Event
100 Meter Dash
All of them! I'll watch any competition or sport!
Personal Hero
Mario Lemieux
My great grandma, Nana Lupo
Poet
Dr. Seuss
Shel Silverstein
Quality about my Spouse
Her Honsty
His spontaneity
Quote
There will always be a million reasons not to do something
Don't put off to tomorrow what can be done today.
Restaurant
Chuy's
Any great steakhouse
Sandwich
Hot Chicken Sandwich
Ice cream sandwich
Scripture
Psalm 8:3-4
2 Corinthians 3:17
Shopping Store
Academy Sports
Banana Republic
Song
Uptown Funk
Movin' Out by Billy Joel
Sport to Play
Soccer
Tennis
Sport to Watch
Football
College football
Sports Star
Hines Ward
Kirk Herbstreit
Sports Team
Pittsburgh Steelers
Ohio State Buckeye Football
Subject in School
Music
Trigonometry
Thing to Cook
Nachos
Risotto
Time of Day
Dinnertime
Morning
Tradition
Fourth of July neighborhood party
Thanksgiving day walk with family
TV Show
Parks and Recreation
Seinfeld
TV Show Character
Jim Halpert
Elaine Benes
Type of Music
Piano Rock
Worship music
Vacation Spot
Destin, FL
Destin, FL
Video Game
Super Mario Bros 3
The Sims
Get in Touch
Provide more information, so American Adoptions can connect you with this family.
---